We all want to work in a tidy workplace but the office is a complex communal space with many different rooms for dining, meeting or resting. It is easy to be baffled by questions like where to start cleaning, how to clean your office space and how to maintain the tidiness of the office. Don't worry! Sparkling and Beyond will discuss these important questions with you today and give you some cleaning office ideas. With these ideas, you will have an orderly and pleasant office to work every day!
What are the benefits of a tidy office?
There are several advantages of a cleaned office that are actually of great importance for health and work efficiency.
A clean, sanitized office can avoid the spread of disease. Study shows that it only takes 4 hours for a person with a virus to contaminate 50% of the workplace. Therefore, a tidy and sanitized office can immediately protect workers from any virus and bacteria. 
A grubby and messy office can easily distract people's attention, lowering working efficiency. Therefore, it is important to arrange office desks and keep everything in order so that everyone can better focus on their tasks.
A tidy office with good storage arrangement can let people quickly access anything they need such as stationary or important files. Thus, the team will be more efficient with their work.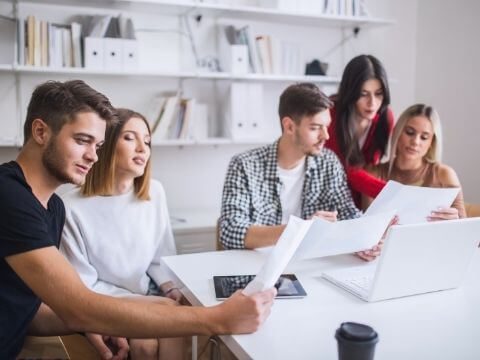 It is office clean-up day. What are the ideas?
Now your department decides to tidy up the workplace. Where can you start? Here are some  cleaning office ideas for you to keep the place orderly.
Provide cleaning supplies
Firstly, a hand sanitizer can be installed at the front door of the office for everyone to use. Also, the company can also provide simple cleaning products like tissue for each person to clean their own space. Office desk and equipment like keyboard or telephone can easily pile up grime or germs, especially when the office is hot-desking. With proper cleaning supplies at hand, employees can easily clean up their own office space to ensure no germs can spread in the office.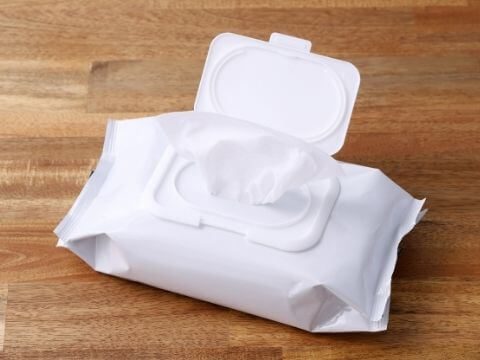 How to be a good office cleaner? Making tidiness as habit 
When the office is clean, the next step is to keep it this way. To maintain a tidy and clean office, it is important that each team member has the habit to arrange the office desks properly and wash hands constantly. During the time of pandemic, washing hands is a very effective way to avoid covid 19 and other diseases. It is suggested to wash your hands before and after the meal, after the toilet and after touching dirty stuff. Each time of hand washing should be no less than 20 seconds. Each team member can also bring a small bottle of antibacterial hand gel in case there is no soap and water to use.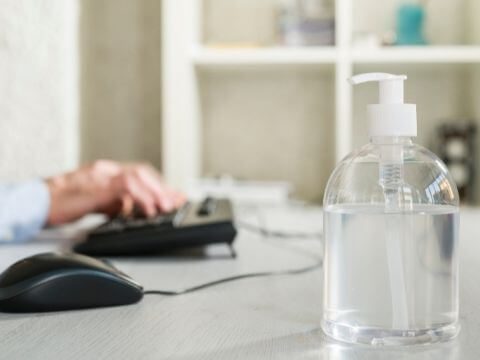 Clean the communal areas regularly
Due to constant access and use by many people, communal areas are often quite grimy without much attention. It is surprising that sometimes the microwave handle is actually dirtier than the toilet seat. As a result, communal places should be wiped clean each day. Make sure each surface like worktops, microwave or sink is properly sanitized. In addition, the fridge should be constantly checked to dispose of expired food. Furthermore, it is recommended to eat at the dining area instead of the office desk to make sure the workspace is always free from food crumbs and smell.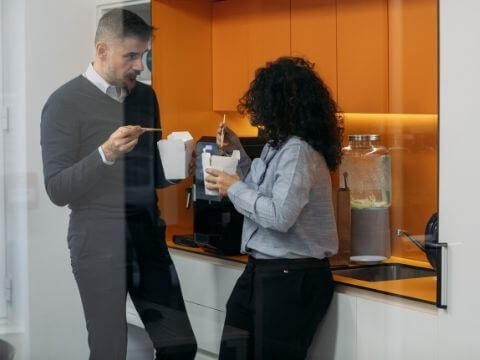 How to deep clean your office space?
Here we will look into a step-by-step guide to deep clean your office space.
1. Remove everything
Firstly, we need to remove everything from the office desk, drawers and shelves in order to clean the desk surface and other equipment. You can pile all your stationery and files in a tidy pile on the floor or the other room. To clean up the office desk, check this article to see how to do it.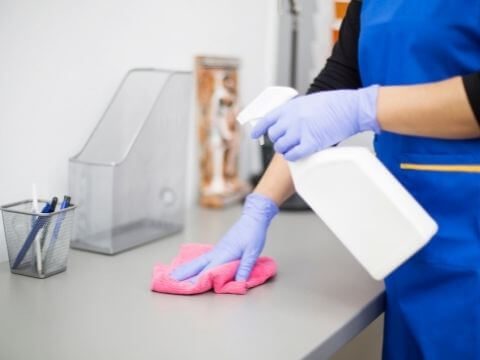 2. How to clean office pictures frame
When cleaning the office, it is important not to miss office pictures which may be the important moments of the company. Depending on the material, the way to clean the picture frames will be different.
Wood frame
Using a wet cloth or standard furniture polish will do the job. If the frames have ornate decoration, you can apply a toothbrush to reach the more hidden corners.
Metal frame
Similar to the wood frame, a wet cloth can usually polish the frame. For more unyielding grime, some water with washing up liquid can easily remove the dirt.
Plastic frame
For a plastic frame, use a plastic cleaner to polish the frame. If you don't have one at hand, a mixture of water and washing up liquid is also effective.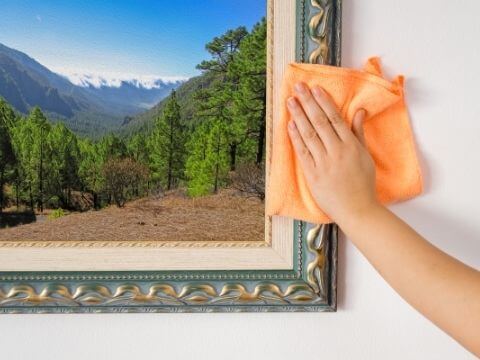 3. Check your items
Check each of your items to see if they are still necessary. Sometimes we have extra stationary like pens, sticky notes or folders that take over some office space. While checking the items, you can divide them into 3 piles, constant use, archive and disposing. The constant use is the items that you will access daily or weekly, you can keep these items near you to easily access them. On the other hand, archive is the items that you normally don't need and you can store them in the drawers or shelves. Lastly, disposing are the things you no longer need and you can consider donation or giving them to your colleagues.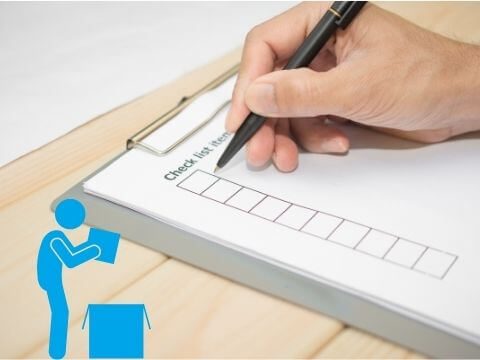 4. Put your things back
When finishing cleaning and sorting the items, it is time to place them back to the office desk and storage spaces based on the category of archive and constant use. Make sure the arrangement is neat and orderly.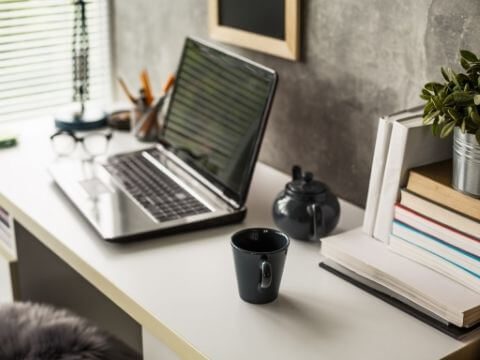 Don't have time to clean? Let us clean the office for you.
We hope our cleaning office ideas can help your office stay tidy and fresh. However, we also understand that you might need to focus on your booming business and simply don't have the time to clean your office. That is why Sparkling and Beyond is here to help! Our professional cleaning team provides office cleaning service for commercial buildings. Our mission is to make sure each corner of your office is properly polished and disinfected in order to protect the health of your colleagues and also impress your visiting clients. Check our website and contact us today!