Airbnb Cleaning Service
One of the standout features of Sparkling and Beyond's airbnb cleaning service is that it cleans the property in the appropriate location and at the right time for the registered customers. Because the apartment rental service sector relies on promptness to serve renters when they need it, air bnb cleaning services must be done quickly while maintaining a high level of cleanliness and order prior to the tenant's arrival. Sparkling and Beyond offers a variety of services to customers, including air conditioner cleaning and laundry, in addition to cleaning, sanitizing, and washing dishes.
The staff of Sparkling and Beyond all have professional experience and credentials, including a certificate of local conduct that provides homeowners complete peace of mind. Cleaning staff must also complete tests and trials before being recruited on the Sparkling and Beyond program. Your airbnb cleaning services may be set on autopilot with our strong software and staff of rental professionals. We work with Airbnb as well as your property management software. In addition, we can assist you in finding new professionals or collaborating with colleagues you currently enjoy.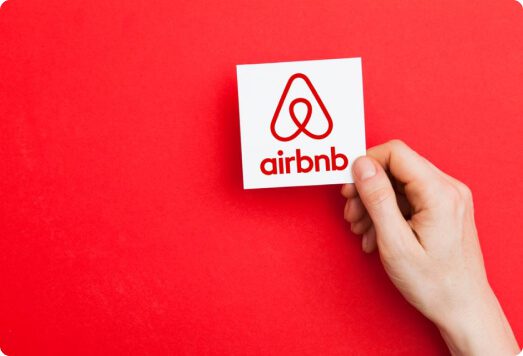 Airbnb Cleaning Service Checklist
Clean the screen of the TV and disinfect the remote
Dust other electronics like a game console
Dust the coffee and side tables
Vacuum the sofa and armchairs (remember also to vacuum the space between the seating cushions as well as beneath the individual cushions)
Wash throw blankets and pillow covers of scatter cushions
Wash curtains and/or blinds
Dust any shelves
Dust any decorative items
Organize miscellaneous items
Clean all the mirrors
Vacuum and mop the floor (be sure to clean under the furniture and rugs as well)
Clean the blinds/curtains
Disinfect light switches and doorknobs.
Check the bedding for any rips or stains
Wash all the dirty linen and replace them with fresh linen
Make the bed
Clean between the headboard and mattress (this is a place where you'll often find lost items)
Clean under the bed (this is another place you'll need to check for left-behind items)
Wipe down and disinfect the bedside tables
Dust bedside lamps
Empty and clean all the closets, dressers, and drawers
Vacuum the carpet/mop the floor
Clean the blinds/curtains
Disinfect light switches.
Guests can be very critical of bathrooms. So, you'll want to double-check that your bathroom is sparkling clean by completing the following tasks:
Clean and disinfect the whole toilet (in other words, the seat, bowl, lid, and tank)
Wash and disinfect the toilet brush
Clean and disinfect the shower (remember to check the shower curtain if you have one)
Clean and disinfect the sink
Check the drains for any hair
Use a stainless steel cleaner to ensure all the taps and showerhead are sparkling clean and free of any smudges
Clean all the mirrors
Wash and replace all the towels
Wash and replace the bath/shower mats
Mop the floor
Clean and restock the bathroom cabinets and drawers
Check for any signs of mold
Clean the blinds/curtains
Disinfect light switches.
Clean the inside of all the kitchen appliances and wipe down and disinfect the exterior (this includes the microwave, dishwasher, and oven)
Clean the oven wire racks and drip pans
Wipe down the stovetop
Clean the sink's drain filter
Wipe down and disinfect the inside and outside of drawers and cupboards (ensure that there are no crumbs)
Wipe down and disinfect all countertops and backsplashes
Check that if all the dishes are clean and have been returned to the right cupboard/drawer
If you provide pantry essentials, double-check the use-by dates of all the food (this includes any spices, oil, and condiments)
Empty the refrigerator and wipe down and disinfect all the shelves
Ensure there are clean sponges and tea towels
Remove the garbage and line all the trash cans with a clean bag
Sweep and mop the floor
Clean the blinds/curtains
Disinfect light switches.
Utility and Laundry Room Cleaning
Clean the interior and exterior of the washing machine (remember to check the detergent tray of the washing machine specifically)
Clean the dryer lint of the dryer
Disinfect light switches and buttons/knobs of the appliances
Replenish the detergent
Clean behind and between the washing machine and dryer
Clean around any supplies.
Mop the floor.
Clean the windows and the actual window frames
Clean and disinfect any outdoor eating areas
Clean the barbecue
Empty any trash bins and line them with a clean plastic bag
Wash and replace chair cushions
Clean any lawn furniture
Sweep the patio
Clean and disinfect safety railings
Wash and replace chair cushions
Remove weeds and other debris like sticks, branches, and leaves
Clean the swimming pool.
Cleaning Supplies That You Might Need
How Much Does It Cost For A Airbnb Cleaning?
What is the airbnb cleaning fee? Our Airbnb cleaning services provide a number of different options for cleaning service, from light dusting to deep-cleaning. We'll help you choose an affordable package that is just right for your money and your airbnb's hygiene issues
Deep cleans: generally once a month a cleaning crew does a thorough clean of the entire property that includes those "hard to reach" places
Washing linens: providing a laundry service will ensure there is always a fresh pair of sheets for each bed.
Help with property damage: if the crew notices damage to the property, they will communicate it to the host, take photos, and potentially create a temporary solution. We suggest your cleaning crew taking photos of the space between every guest.
Report inventory: hosts often provide the cleaning materials, and can lose track of what is remaining. A cleaning crew can agree to report back to the host when the inventory is low.
Discounts will be available if you make recurrent appointments with us! You can get 10% OFF for monthly cleaning, 15% OFF for biweekly cleaning and 20% OFF for weekly cleaning.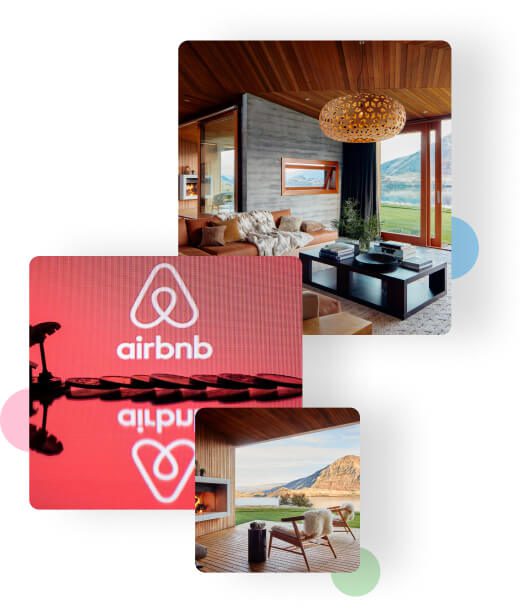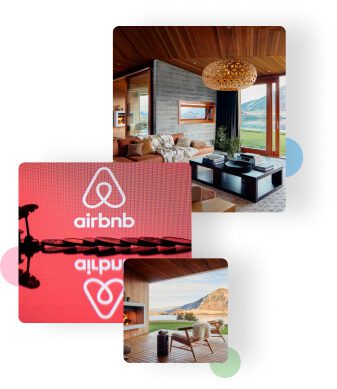 Why Do You Need A Airbnb Cleaning Service?
Cleanliness is an important part of hosting that Airbnb takes into consideration. If your account consistently receives low cleanliness reviews, they will penalize you and remove some features from your property until the scores improve
Airbnb Cleaning Service Reduce Your Stress and Exhaustion
Having professional cleaners come in to clean and prepare the guest room(s) for future guests may help you relax and preserve your enthusiasm for the business and the individuals you meet as a result of it.
Airbnb Cleaning Services are reliable and consistent.
Airbnb cleaning services, like any good service firm, keep a close eye on the clock and come on time. Furthermore, they are ready to begin cleaning as soon as they come.
They have well-thought-out protocols and practices in place to guarantee that nothing is overlooked and the project is completed to the highest standard. This can also help to assuage any concerns you may have about the house not being pristine before the visitors arrive.
Our Cleaning Services & Benefit
Why waste time cleaning every detail of your home when you already have our Professional cleaning service?
We will make your home cleaner than ever before! With our specially selected products, we offer a wide range of cleaning services includes:
Commercial Cleaning
Building Cleaning
Office Cleaning
Bank Cleaning
Store Cleaning
Day Care Cleaning
Post Construction Cleaning
Carpet Cleaning services
Deep Cleaning
Floor Care
Vacation Rental Cleaning and so on
Let us take care of your chores so you can focus on other important aspects in life!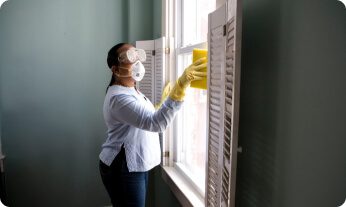 Sparkling and Beyond provides professional cleaning services that will make your home sparkle like never before. Basic house cleaning services, also known as standard cleaning, refers to all of the vacuuming, dusting, and tidying that we all perform on a daily basis.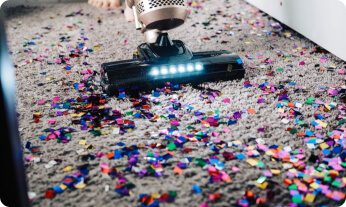 With years of experience and a handful of good reviews from our customers, we're here to help you with your home, office, or business on a budget. Our deep cleaning house services will help you resolve all of your cleaning concerns, even the tiniest issues.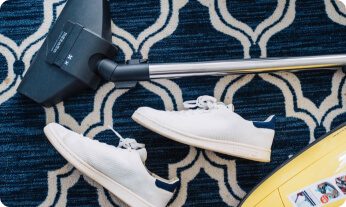 Seeking for a professional move-in cleaning service to secure your tenancy deposit? Worry no more, Sparkling and Beyond Cleaning Service is here with a team of experts dedicated to provide you move-in cleaning services as stress free and seamless as possible.
Our professionals at Sparkling and Beyond Cleaning service have all of the cleaning equipment and experienced cleaners to offer every thorough move-out cleaning services that you need to ensure a hassle-free handover to your landlord. As such, you can also be ensured that your deposit of the rented property is secured and definitely refundable!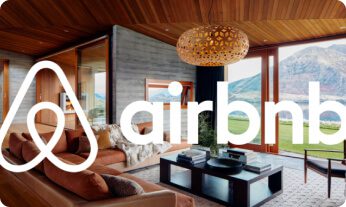 Are you owning an AirBnb and looking for a professional cleaning service to maintain your place in immaculate condition? With Sparkling and Beyond's AirBnB cleaning service, you can forget about long and boring days of scrubbing and sweeping. Our experienced AirBnb cleaners are fully vetted.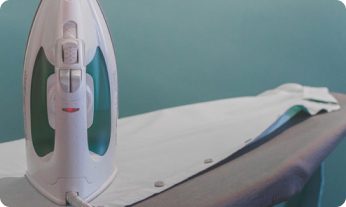 We specializes in providing regular housekeeping services, helping people across Nottingham maintain a beautifully clean home with our team of cleaning professionals who are committed to take care of everything for you.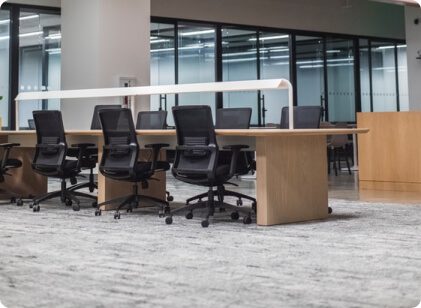 We specialize in commercial or industrial cleaning, office cleaning services for your office space, including deep scrubbing of drapes. Our team will make sure that every surface has been cleaned to the depths they deserve - from fabric seats all way down into hardwood floors (and even carpet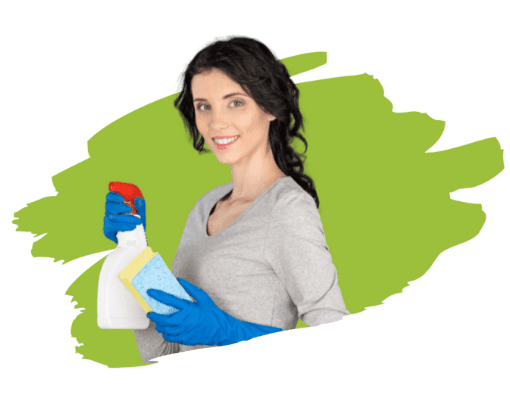 HOW IT WORKS
How Sparkling and Beyond Cleaning Services Works
1
Choose Your Cleaning Service

About Our Cleaning Services Team
We adhere to strict standards of customer satisfaction. With a team of cleaning experts who are highly trained, every type of our house cleaning service and office cleaning service is carefully considered, from the flexibility of our scheduling options to the professionalism of our crews and, of course, the results you can expect.
I contacted this company late last week to schedule for Wednesday, May 26th. Three workers arrived on time, requested a walk-thru to make sure they understood the job and then got to work! They all worked hard, efficiently and thoroughly.
The job was done very satisfactorily and on schedule. And I was charged just what I was quoted.
I don't do this often but if and when I need to do it again I'll definitely call this company.
PS: I just went up to the bathroom they cleaned. The sun had come out since they left-I was astonished-the bathroom shown! The bathtub gleamed!! Our house is 40 years, we've been in it for 35 years and this bathroom has never looked like this before today...WOW!
Arlene N.
Hayward, CA
I reached out to multiple vendors regarding electrostatic cleaning for our garage gym. Sparkling and Beyond cleaning had the most competitive pricing with great communication.

They were able to provide same day service upon my request and their cleaner showed up early, and performed the electrostatic cleaning in a professional and timely manner.

They have great processes in place to ensure timely and efficient execution of their services and also provide a receipt/invoice upon completion of the work.

Will definitely work again in the future and highly recommended for anyone looking for a reputable cleaning vendor/company!
Ronel M.
Hayward, CA
Overall this team did a GREAT job with deep cleaning my home. I would definitely hire them again and recommend their services to anyone.

-Quote was very reasonable
-Professional & timely communication
-Team was on-time, hardworking and polite
-Cleaning products did not have any strong odors
Andrea P.
Fremont, CA
As a real estate agent I needed a quick deep clean on a listing in Hayward and they were able to respond quickly and schedule at last minute. They came with 4 people, an evening appointment and stayed until almost 10p to make sure everything was in immaculate condition. Mind you I did stay to manage what needed to be spotless, and they made sure it was. Would work with this company again!

Desiree G.
Bay Area
I needed to have my kitchen cleaned because my brother in law decided to gut, clean, and cook some fish he caught. He didn't really clean up too well and I hated the way the kitchen smelled after he was done. I contacted them and they were able to come the next day to clean. Now my kitchen smells clean again.
Stephen T.
Oakland, CA
Cleaning Service In Following Cities
Sparkling and Beyond are here to you, we are providing cleaning solutions that fit the need and busy lifestyles of your places.  We try the best to help you with those locations, if we don't serve your community yet, we'll try to get there soon!
Mon7:00 AM–12:00 AM
Tue7:00 AM–12:00 AM
Wed7:00 AM–12:00 AM
Thu7:00 AM–12:00 AM
Fri7:00 AM–12:00 AM
Sat7:00 AM–12:00 AM
Sun7:00 AM–12:00 AM
Our Cleaning Tips Articles & Blogs