Undoubtedly, bacteria can spread everywhere in your office – which usually leads to infectious diseases. There's nothing worse than having a breakdown due to the spread of infection. The most effective way to prevent employees from suffering from sickness is to do janitorial cleaning frequently.
What is janitorial cleaning?
Janitorial cleaning is a commercial cleaning that entails office cleaning tasks in professional corporate settings. Janitors will do daily cleaning tasks as part of janitorial services to preserve the office's appearance and cleanliness. This cleaning includes daily cleaning tasks such as wiping the floor, taking the trash out, and vacuuming,… It helps to maintain a high level of cleanliness in your office.
Depending on their demand, companies hire janitorial cleaning services daily, weekly or monthly. If your office employs a janitorial service to clean your home, you will create a schedule and the cleaning checklist to ensure the job has been satisfactorily finished.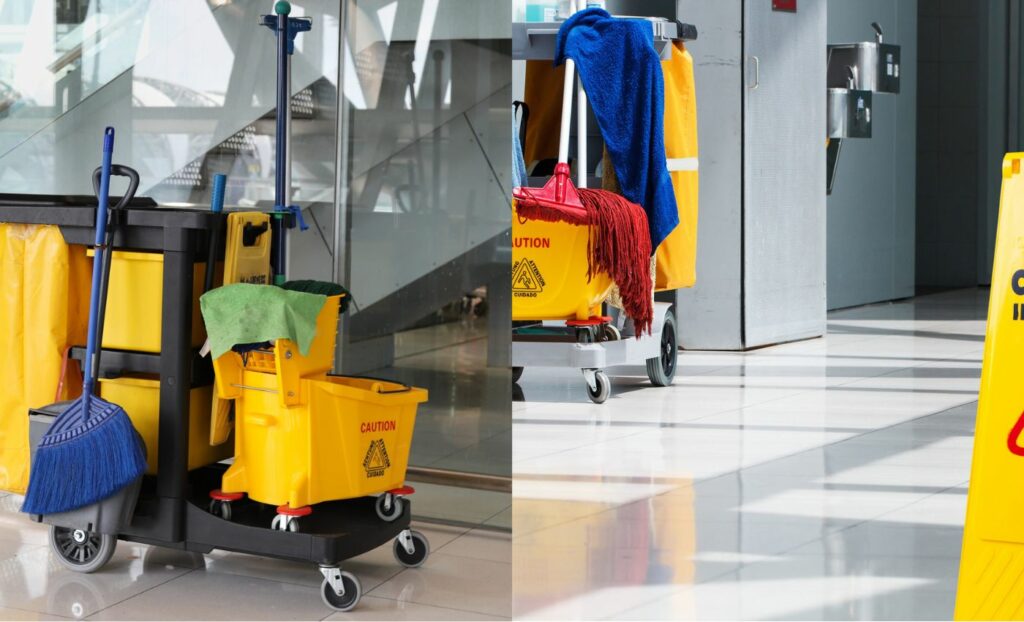 What does a janitor do?
A janitor is in charge of various simple, daily cleaning tasks. You may count on your janitor to take care of the following tasks:
Wiping and sweeping the ground
Collecting the garbage and emptying garbage cans
Carpet vacuuming
Window and mirror cleaning
Furniture dusting
Cleaning restrooms
Restocking the toiletries
Light bulb changing
It is usually preferable to occasionally hire a cleaning service that can handle these jobs if you have to move heavy furniture or wash too high windows.
Related: Top 10 benefits of hiring a professional cleaning service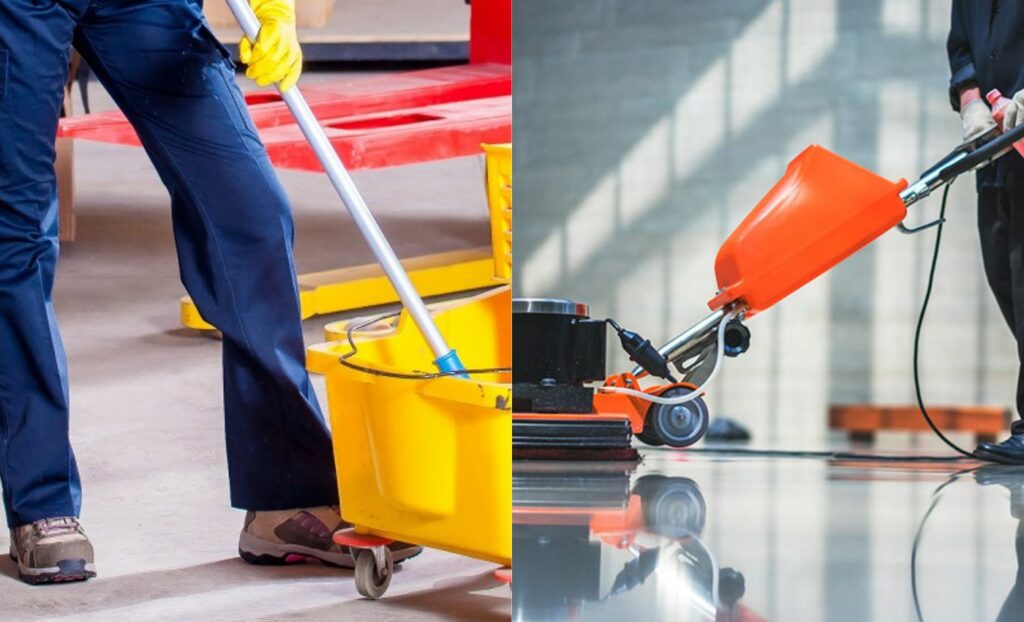 Why is janitorial cleaning so important
Several advantages can result from hiring expert janitorial cleaning services, including enhanced health and safety, increased productivity, and a favorable first impression for guests and clients. Here are some benefits of hiring a janitorial cleaning service for your business:
Prevention is better than cure
It is simpler to prevent the spread of infection than to cure it. Janitorial cleaning services can eliminate germs and bacteria. These invisible organisms spread disease wherever they are.
Eliminating illnesses benefits both your family and yourself. Therefore, hiring a cleaning team to clean your house thoroughly is better. Professional cleaners know the most effective strategies to sterilize and clean your house space and assets. Not only will your home be flawless and spotless, but it'll also be germ-free.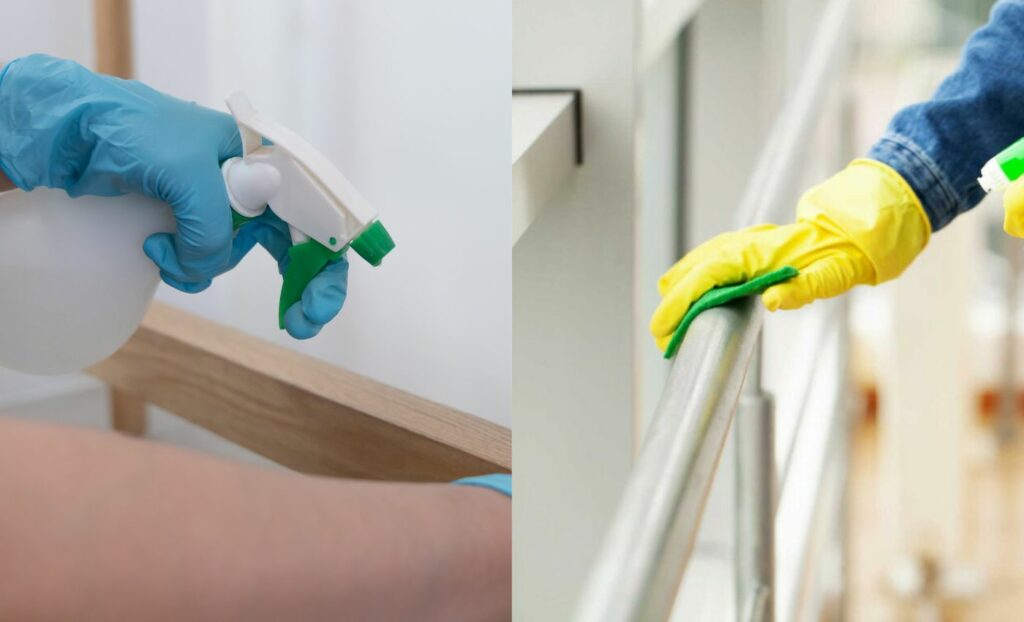 Janitorial cleaning keeps your employees safe.
Nobody wants to work at or go to a place of business with poor health and safety procedures. Repeated outbreaks will damage your reputation, even while there are unavoidable outbreaks of infections and the propagation of germs. Eliminating sick days benefits both your employees and your company. The most effective strategies to sterilize and clean your business space and its assets will be known to professional cleaners. The workplace won't just be flawless and spotless; it'll also be germ-free.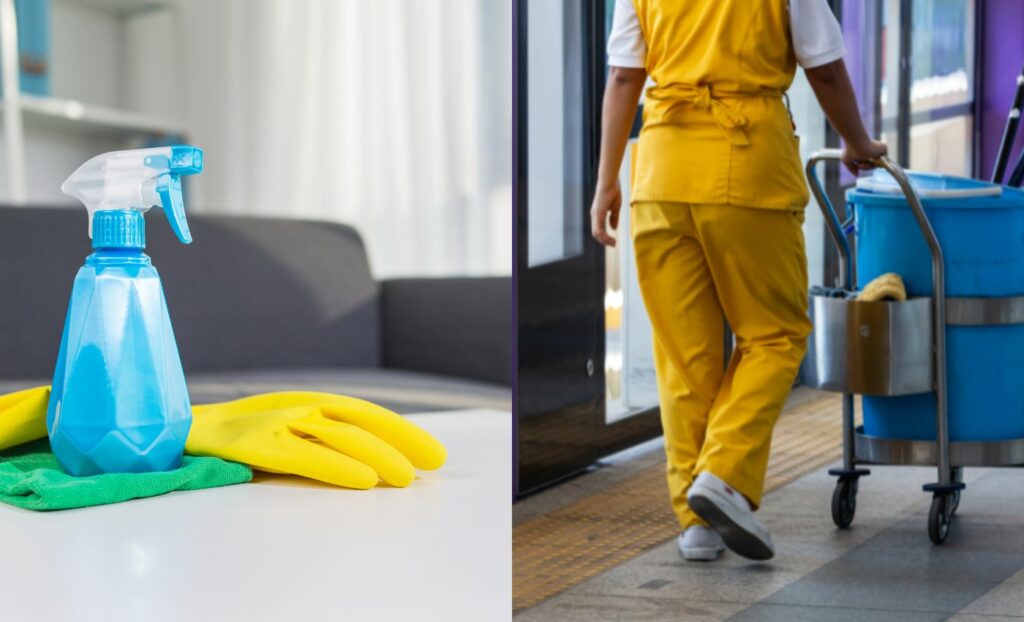 Janitorial cleaning brings peace of mind to the workplace
Harvard Business Review has demonstrated that the office's physical atmosphere substantially impacts how we operate. When our environment is chaotic, we are too.
Productivity benefits from mental tranquility. When you engage professional janitorial cleaning services, your staff can concentrate on their work and finish all the duties at hand. They won't have to stress out or bother about cleaning the office, either.
Your janitors are competent, thoroughly trained professionals who do everything by themselves. You'll work in a spotless workplace thanks to a professional cleaning team.
However, it should be evident that your staff members still need to do some basic daily cleaning tasks themselves. By encouraging colleagues to handle simple jobs to keep the workspace clean such as wiping off their tables or getting rid of the trash, you can maintain the happiness of the cleaning team and your staff. In addition to having extra time during the day to complete tasks, a clean environment will make everyone happier.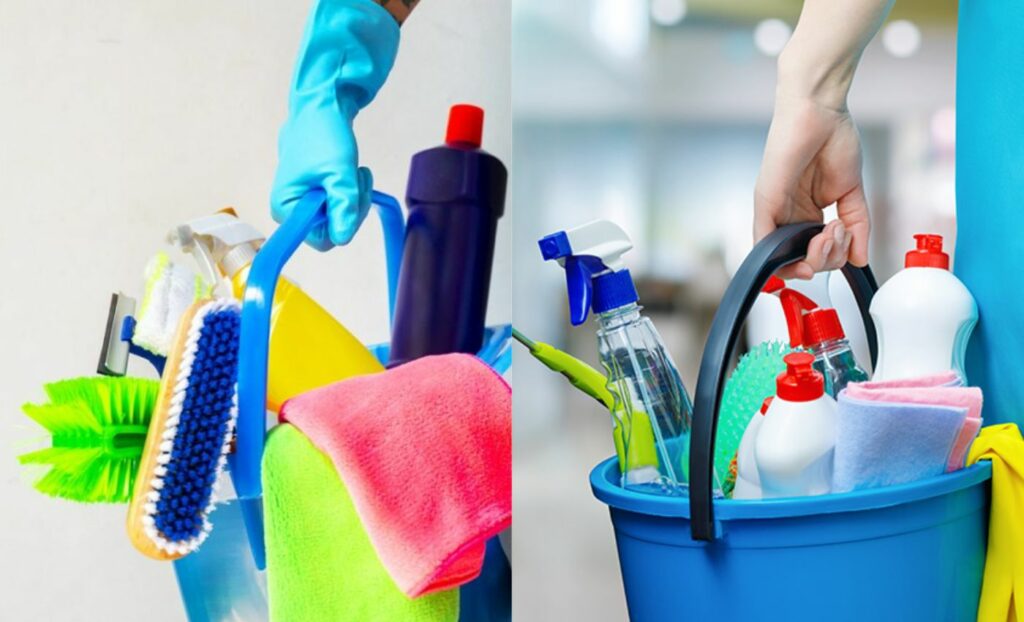 How does janitorial cleaning prevent infectious diseases?
Maintaining a clean working environment is crucial for infection prevention. Everywhere is a potential home for dangerous pathogens. You can improve your health and lessen your risk of illness by keeping them to the lowest amount.
When it comes to the general cleanliness of your facility, janitorial cleaning includes some basic jobs that ensure optimal safety and infection prevention.
Get rid of the clutter: From time to time, a full trash bin can release uncomfortable odors that contaminate the air of your workspace. This annoying smell can be an ideal living condition to many germs and bacteria.
Regular top-to-bottom cleaning is necessary: floors, bathrooms, and other surfaces should be cleaned regularly with hot water and soap. One of the most significant ways to prevent the illness is to prioritize this regularly.
Wash cleaning supplies: after each usage, all your cleaning supplies should be rinsed and dried. This ensures that every unpleasant germ picked up during use is permanently rinsed away.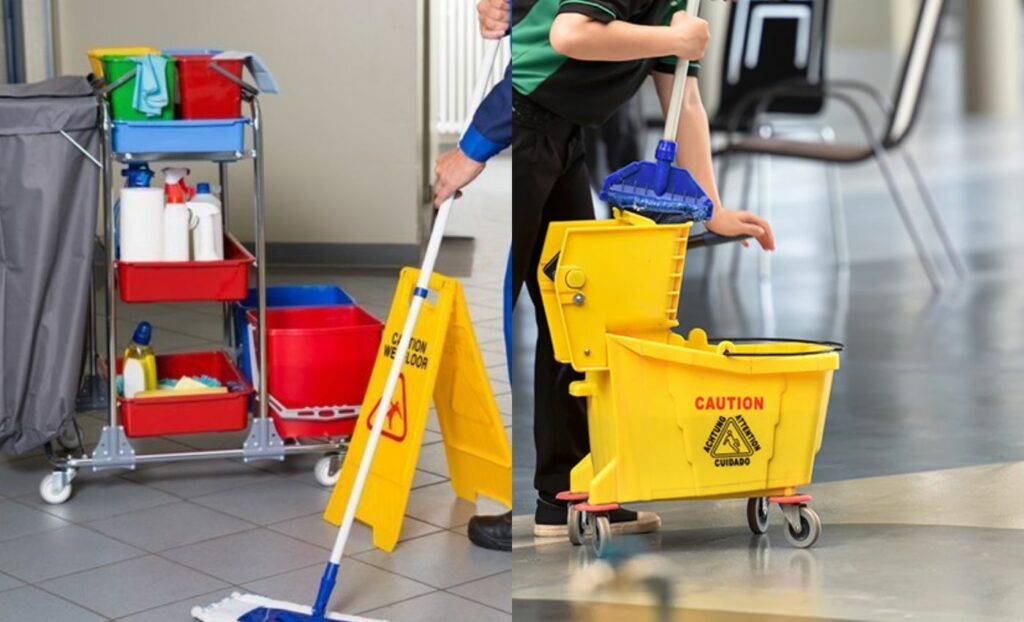 Keep calm and do janitorial cleaning.
In conclusion, doing janitorial cleaning frequently can reduce the risk of infectious diseases to a minimum. Cleaning and maintaining any form of office is the primary goal of janitorial services. Employers may be sure that the cleaners taking care of their office's cleanliness are all professionals with the necessary training. They are cleaning experts so that you can get their best service. Also, their service may be altered to meet any office.
Hiring inexperienced janitorial cleaning can lead to terrifying results.
When janitors do not complete janitorial cleaning tasks wholly and carefully, they may leave a business worse than when they came. Businesses suffer consequences when janitorial cleaning services are unprofessional. Therefore, hiring a janitorial cleaning team dedicated to providing high-quality services is crucial.
Sparkling and Beyond is a trustworthy full-service janitorial and commercial cleaning company. We satisfy our customers with the efficiency and good quality of our work.
Give us a call at our website now if you're ready to learn how a professional can improve your service and keep your clients pleased.