You must take a number of actions to bring your vacation rental into compliance with the most recent sustainable practices if you wish to be ecologically conscious. By assisting people on their journey before they arrive at your rental home, you can encourage others to learn about sustainability. You never know a person's background or how much they are aware of environmental issues. Continue reading to learn how to clean for short-term rentals.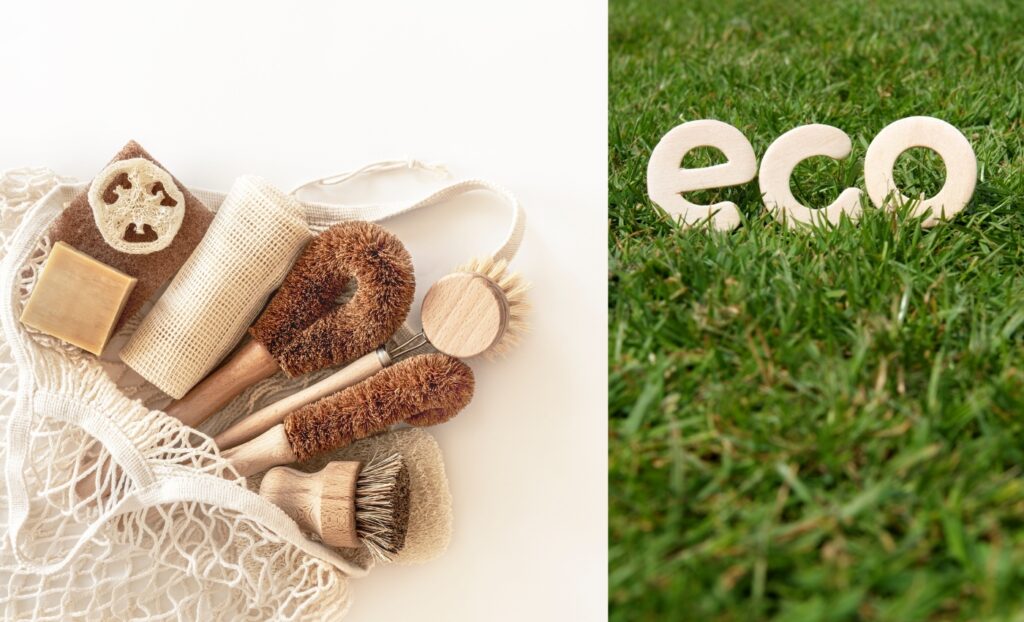 The Statistics Don't Lie: The Argument for Sustainability
The case for property managers to implement eco-friendly procedures for short-term rentals is compelling (and getting stronger), as shown by the statistics:
In the future, 44% of US visitors aspire to travel more sustainably.
In the upcoming year, 71% of travelers intend to exert more effort to travel more responsibly
53% are more committed than they were a year ago to choosing eco-friendly modes of transportation.
Before making a reservation, 38% of tourists actively search for information about a hotel's environmental initiatives.
Related: Green living the comprehensive definition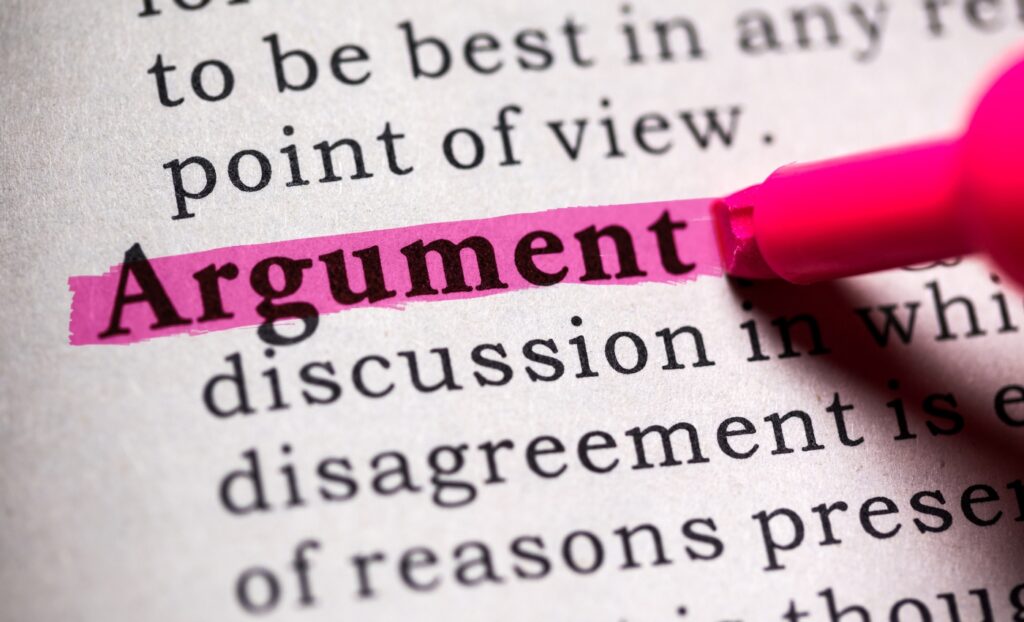 The Advantages of Going-green Management for Your Rental Business
While preserving the environment should be the primary driving force, operating an eco-friendly rental business has many other advantages, including improved branding, increased profitability, and the possibility to draw in partners and investors.
1. Enhancing the public image
By showcasing that you are an ethical business motivated by a higher set of values and goals rather than just a profit-driven machine, cleaning your short-term rental more eco-friendly increases your brand's credibility.
Reviews, social proof, and visibility will grow naturally, improving your brand's appearance and bringing in more direct reservations.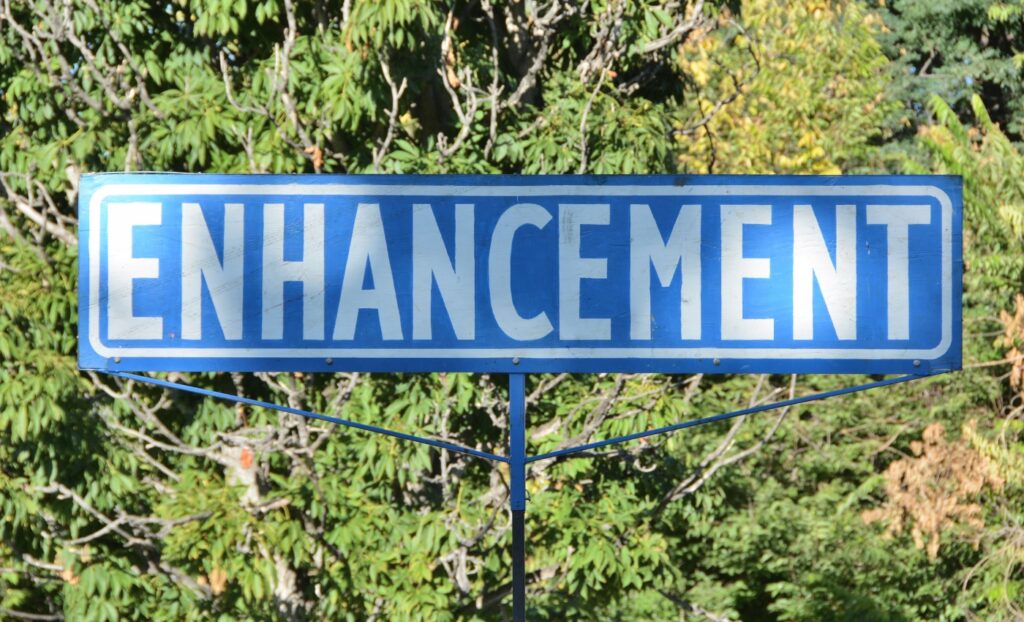 2. Increased visibility of listings
Participating in the eco-friendly vacation rental market gives you access to eco-friendly online travel agencies (OTAs). It's better than ever to enter this industry because bookings for stays in alternative lodgings have increased by 40% over the last two years.
Only vetted and approved vacation rentals are permitted to be included on these websites, which are frequently visited by the increasing number of eco-aware travelers wishing to book more environmentally friendly choices.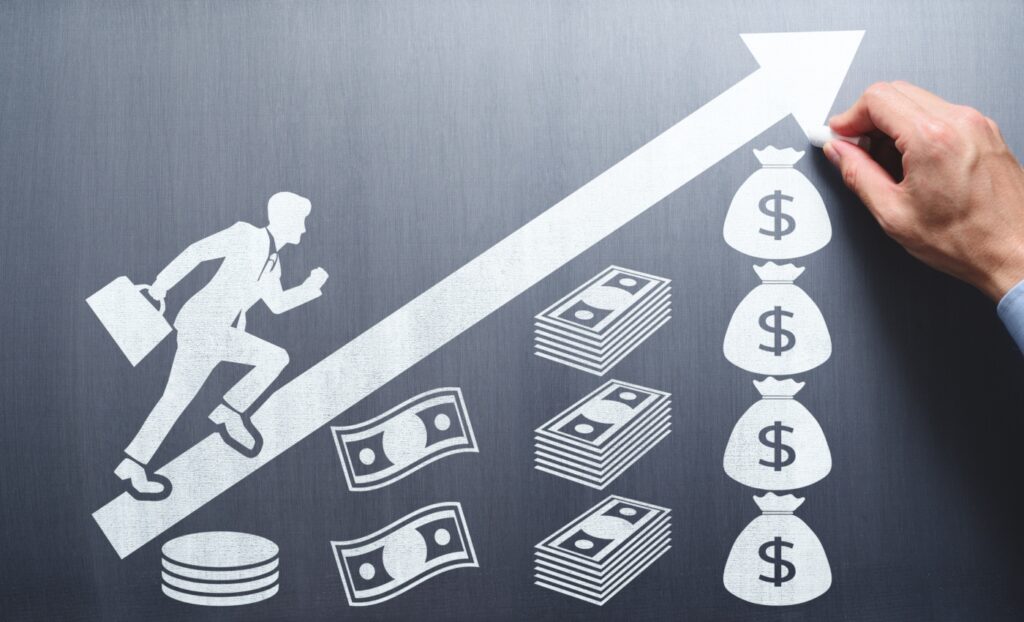 3. Investors in real estate enjoy sustainability
The United Nations estimates that the real estate industry consumes 40% of the energy consumed worldwide. Many real estate investors are actively investigating the sustainability histories of companies as they become more aware of their role in this. As they see these businesses as more durable and efficient, they are putting more and more effort into finding partnerships with them.
Related: What is standard cleaning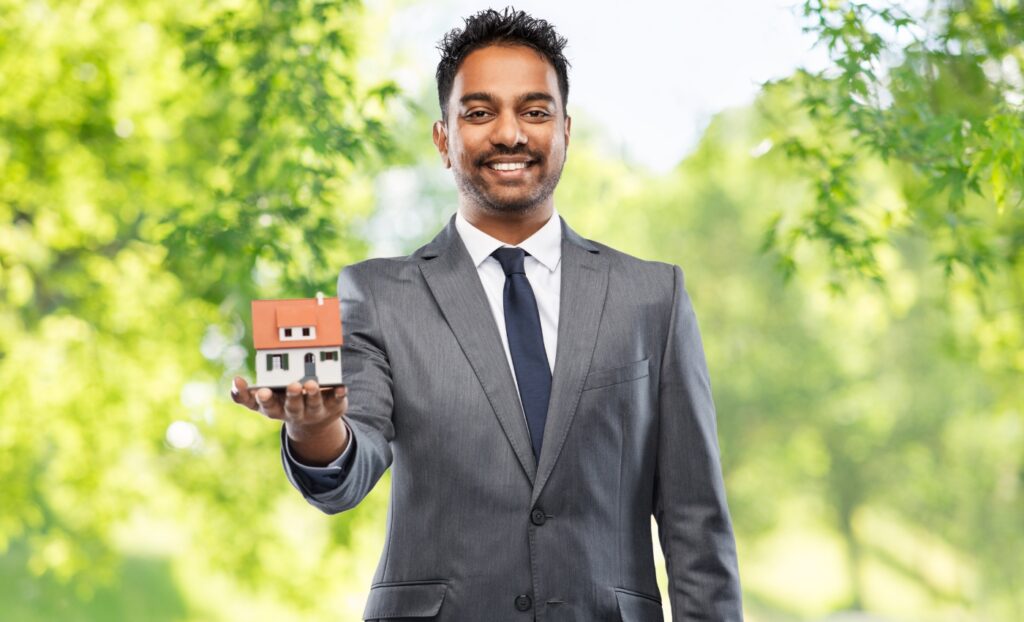 4. Get more per-listing earnings
In the end, keeping your short-term rental clean pays off. Prioritizing energy-saving initiatives is a good method to reduce operating expenses. When combined with the advantages listed above, operating an eco-friendly property management company translates to more customers coming through the door and more money in your pocket.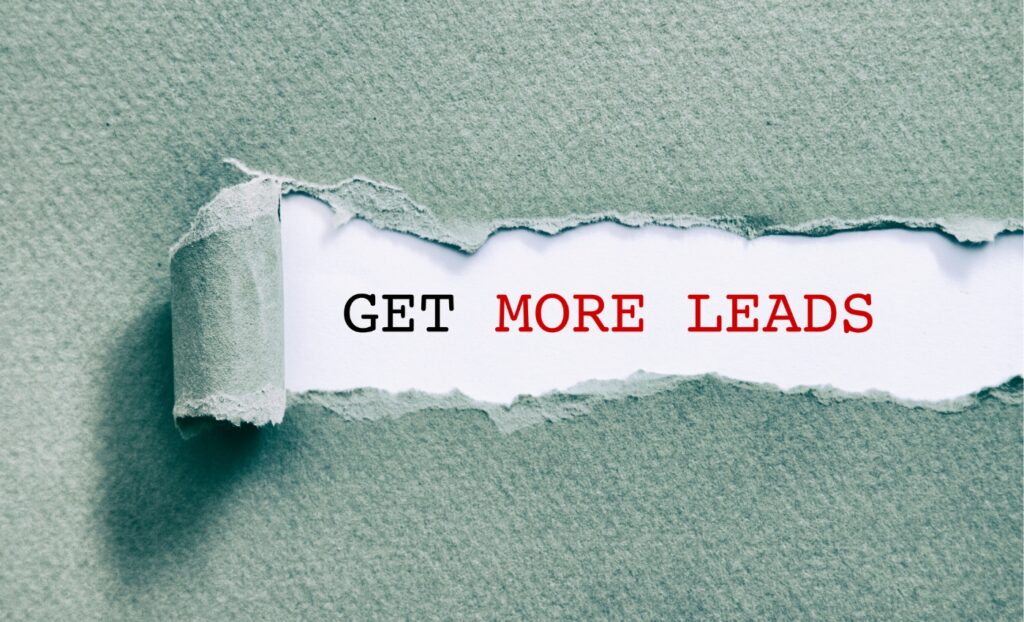 5. Recruit better visitors
Your guests will typically take better care of your property if you market your properties to eco-aware travelers, resulting in cheaper costs and fewer damages. If they are determined to leave their outdoor environment better than they found it, they are likely to bring this environmentally conscious mindset to your vacation rental as well. They will be more likely to turn off lights, scale back on water and electricity where possible, and recycle whenever possible.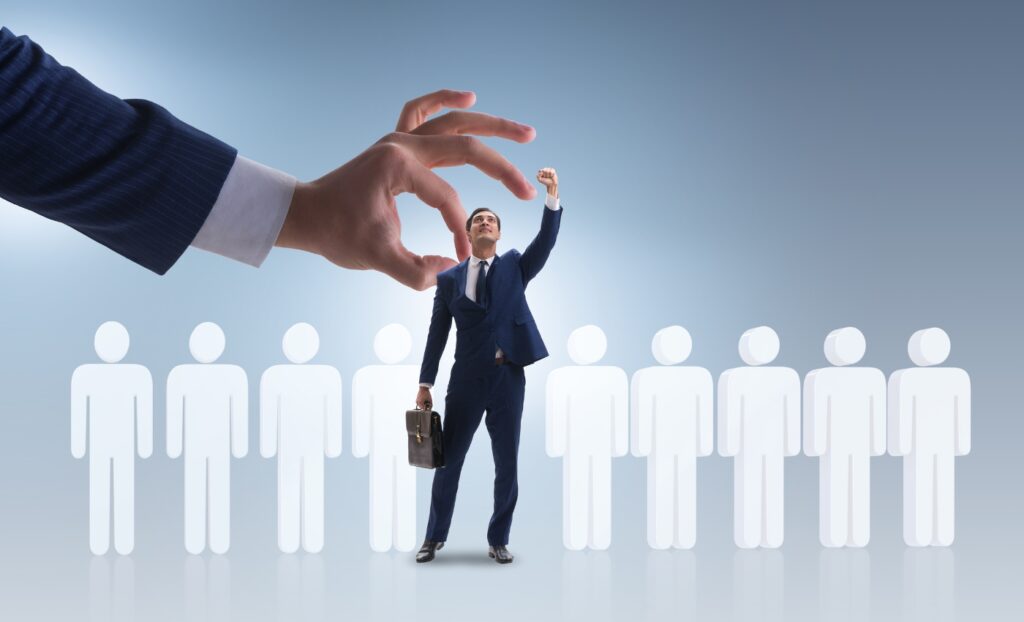 10 ways to make your holiday rental sustainable and eco-friendly
1. Use green cleaning supplies
Eco-friendly cleaning supplies are unquestionably one of the most crucial amenities for a green vacation rental.
Using ecologically friendly cleaners will help you save water and hazardous chemicals that could hurt guests and the environment. Furthermore, eco-fabulous cleaning solutions are often more environmentally friendly over the long run because sustainable packaging materials are employed in their manufacture. Make sure your eco-friendly vacation rental includes eco-friendly cleaners if you want to practice environmental conservation while on the road.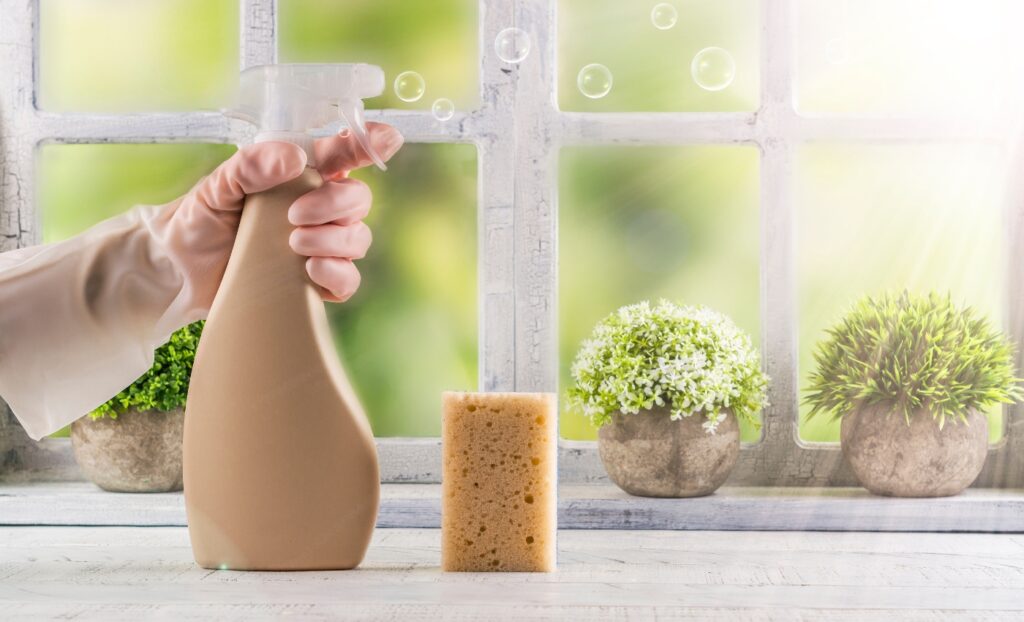 2. Choose environmentally friendly sheets and towels
If you buy eco-friendly bedsheets, towels, bathrobes, beach towels, and linens for eco-friendly short-term rentals, your carbon footprint will be reduced.
You may also consider using environmentally friendly pillows and duvets that are ecologically responsible. Duvets occasionally contain goose down, which may not be environmentally friendly.
You can choose eco-friendly duvets composed of eco-friendly materials as an alternative to goose down.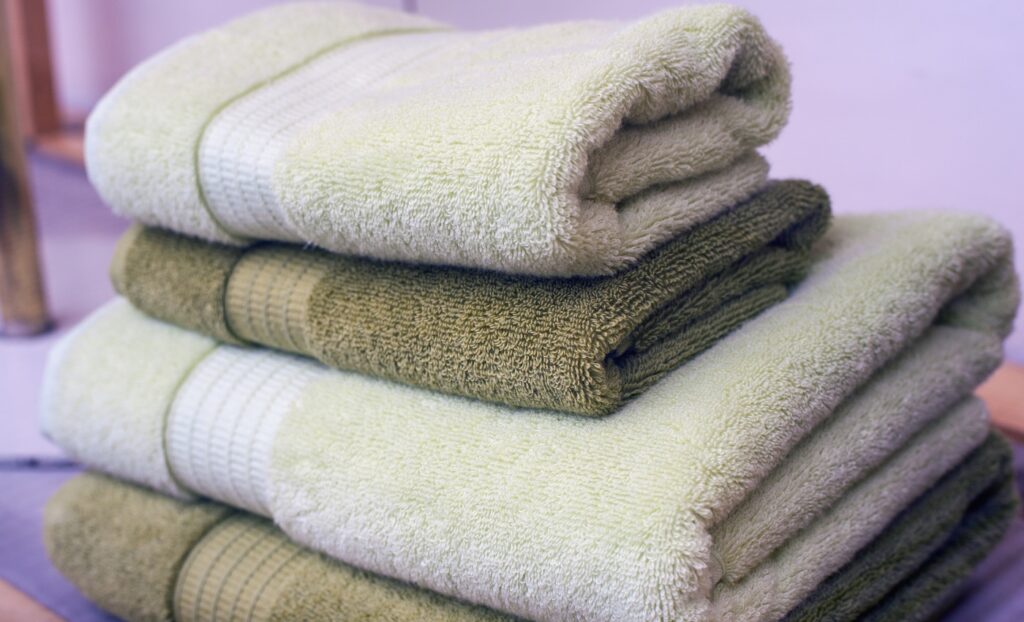 3. Spend money on home automation
The cost of electricity is rising everywhere in the world. Thus, if you're looking for a way to lessen your influence on the environment while cutting your energy costs, look no further than innovative home technology. With the help of smart thermostats, intelligent lighting systems, smart cookers, and other devices, smart home providers significantly boost the energy efficiency of your short-term rentals, ensuring that your guests only use the energy they require.
The more significant initial cost is a minor thing to pay to start your journey toward a more eco-friendly short-term rental and a reduced energy bill because there are substantial benefits for both the property and the globe. Some intelligent devices have buyback durations of as little as one year.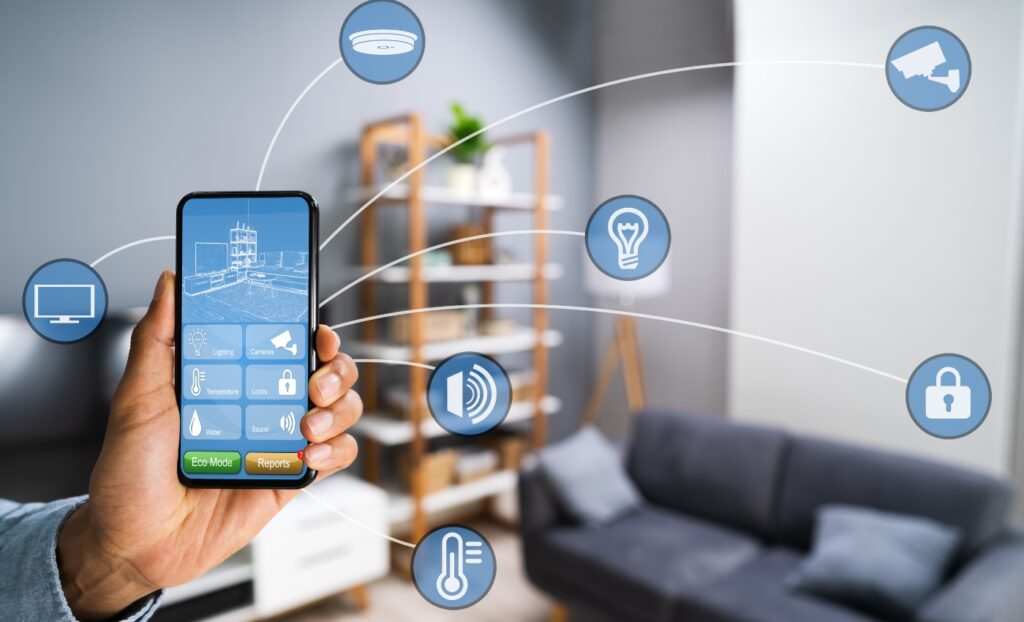 4. Be green with sustainable appliances
You should employ environmentally conscious equipment for your eco-friendly short-term rentals. You can utilize these appliances in your eco-friendly homes, ranging from environmentally friendly microwaves and ovens to ecologically friendly coffee makers and tea kettles. If you own a house in a sunny location, you can even utilize solar-powered freezers.
You can also use environmentally friendly dishwashers and washing machines for eco-friendly rentals.
5. Encourage sustainable travel
It's also possible to increase the eco-friendliness of your vacation rental by encouraging and assisting sustainable behavior among your visitors and making it simple for them to do so.
Visitors can be encouraged to use several modes of transportation when touring the area. Make it easy for visitors to choose environmentally beneficial actions while staying at your rental by including information about local buses and trains in your housing manual. Be sure to provide the best routes to nearby sites and the airport. Better still, you may offer eco-friendly transportation options like electric bikes or scooters at your Airbnb to make sustainability enjoyable and handy. Your housing manual can be used to support nearby eco-friendly companies. Whether it's a neighborhood market, an antique store, or an organic restaurant, directing your clients in the proper direction is a fantastic way to support nearby companies that are trying to lessen their influence on the environment. They'll be appreciative of it as well.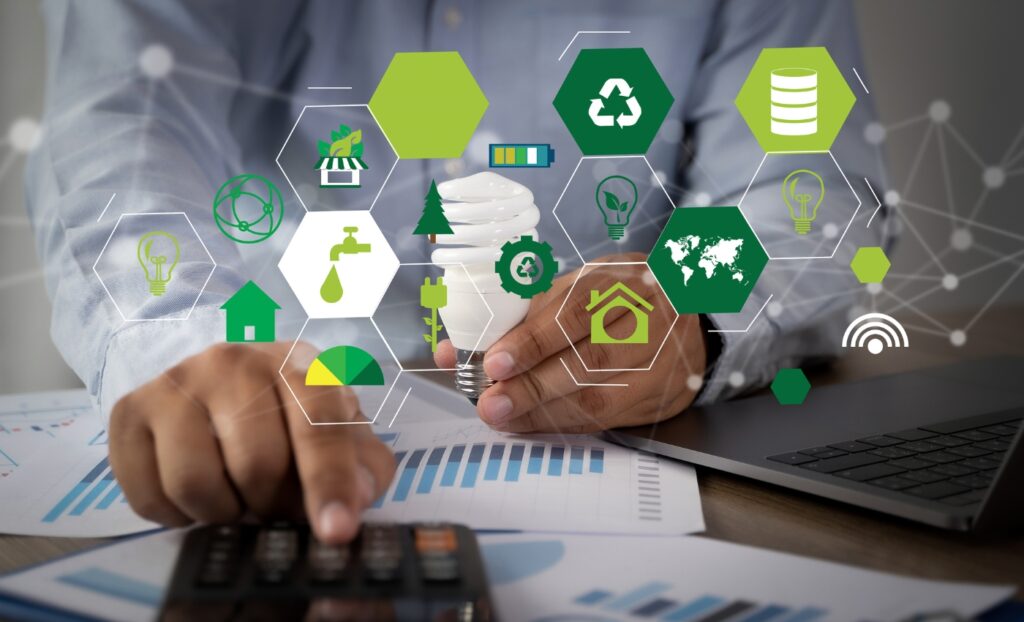 6. Use green cleaning products
Using eco-friendly cleaners is one of the most important things you can do as an ecologically conscious host for eco-friendly vacation rentals.
If you take the time to clean your property thoroughly, you may conserve water and reduce the exposure of eco-friendly short-term rental guests to potentially harmful chemicals. Either using environmentally responsible cleansers or using eco-friendly cleaners will work.
Related: The benefits of hiring professional janitorial cleaning services for your business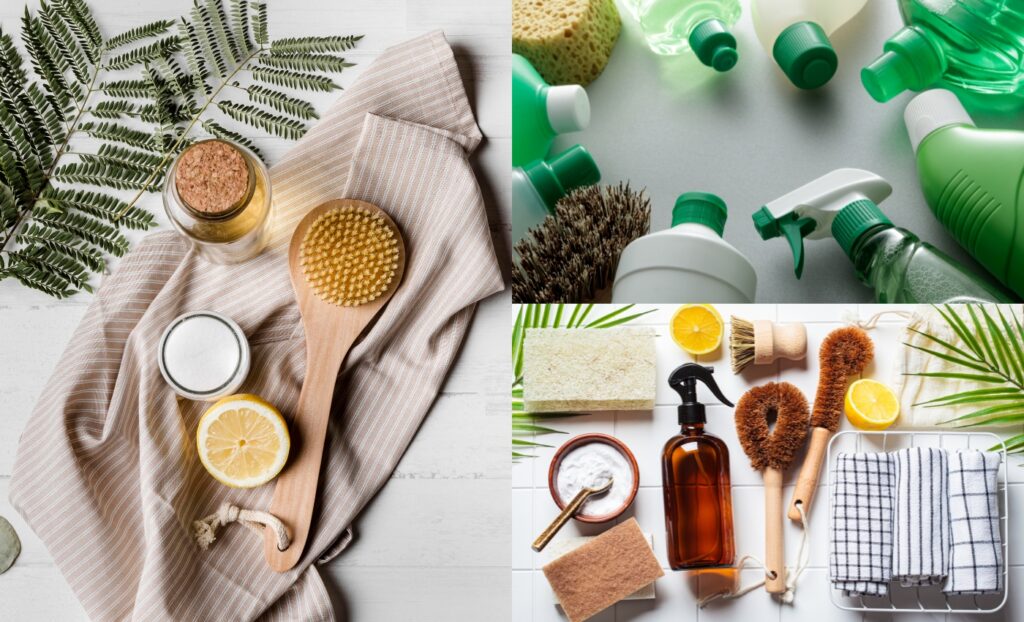 7. Build a compost bin
You require a compost bin to produce eco-friendly local organic fertilizer for your short-term rental property. It's crucial to implement this sustainable habit.
Having environmentally friendly fertilizers makes sense since they're environmentally friendly. The carbon footprint of your vacation property is decreased by using eco-friendly organic fertilizers on eco-friendly products that eco-friendly visitors can consume.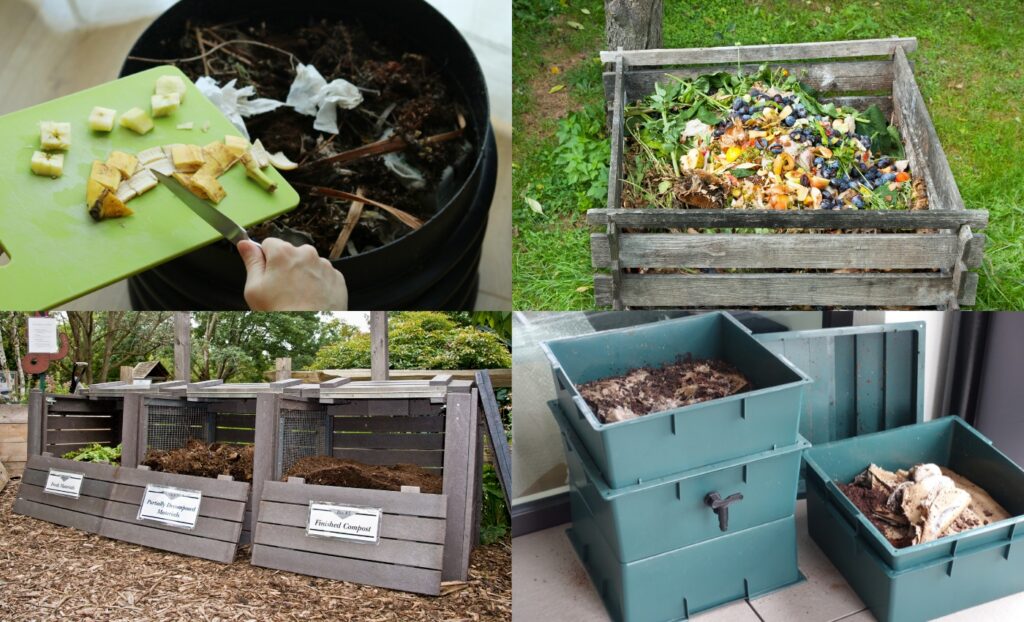 8. Use renewable energy instead
It's easier than ever to switch to a renewable energy tariff, and it's also frequently less expensive. You should be able to identify your energy sources on your energy bill, whether they are carbon, wind, solar, or another type. Contact your energy provider to inquire about renewable possibilities if your tariff isn't entirely green. If they cannot, it's time to switch to a provider who can.
Installing solar panels is an eco-friendly responsible move that will ultimately cost less for a property management company. Solar power can give you complete independence from conventional energy suppliers, even though it is not as easy and clear-cut as other options, mainly if your properties are situated where the sun shines. The substantial upfront cost has a buyback time of 6-15 years depending on whatever panels you choose. Free solar energy is only becoming more desirable as gas and electricity costs increase.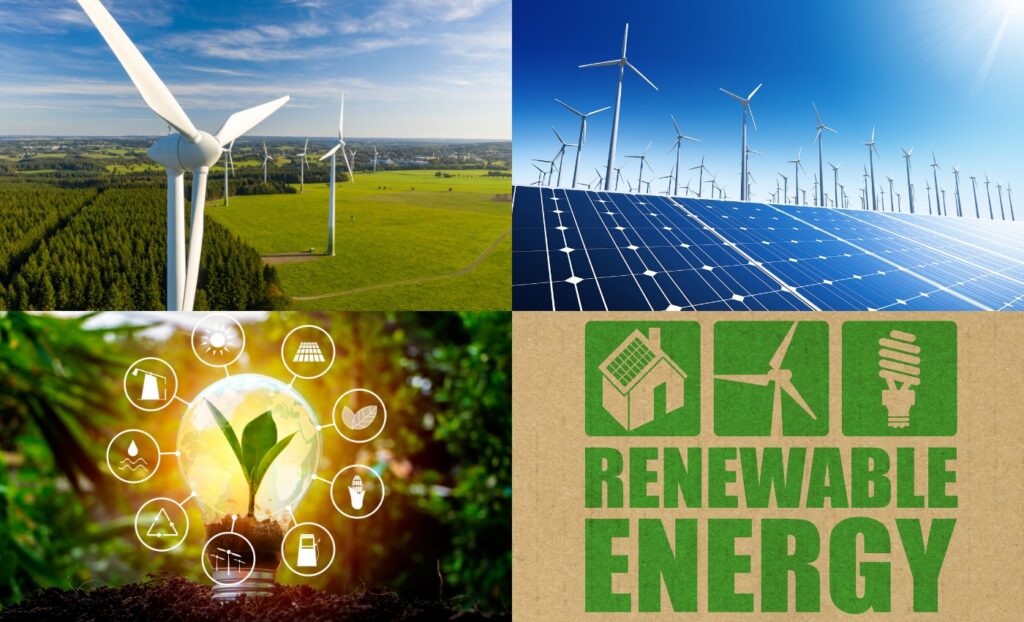 9. Become an advocate for recycling
If single-use plastics are the poster child for sustainability, recycling is its trusted partner. Yet, just 35% of Americans recycle, even though 94% support the practice. Why is there such a big difference? Confusion and discomfort.
Sometimes there is only one recycling can for everything, and other times it needs to be divided, frequently resulting in everything going in the same trash can.
Here is where you step in. The best method to get visitors to recycle is to provide clear directions and graphics showing exactly where each recyclable should go. Your visitors will value transparency and enjoy contributing to an eco-friendly world by working with you to manage more eco-friendly short-term rentals.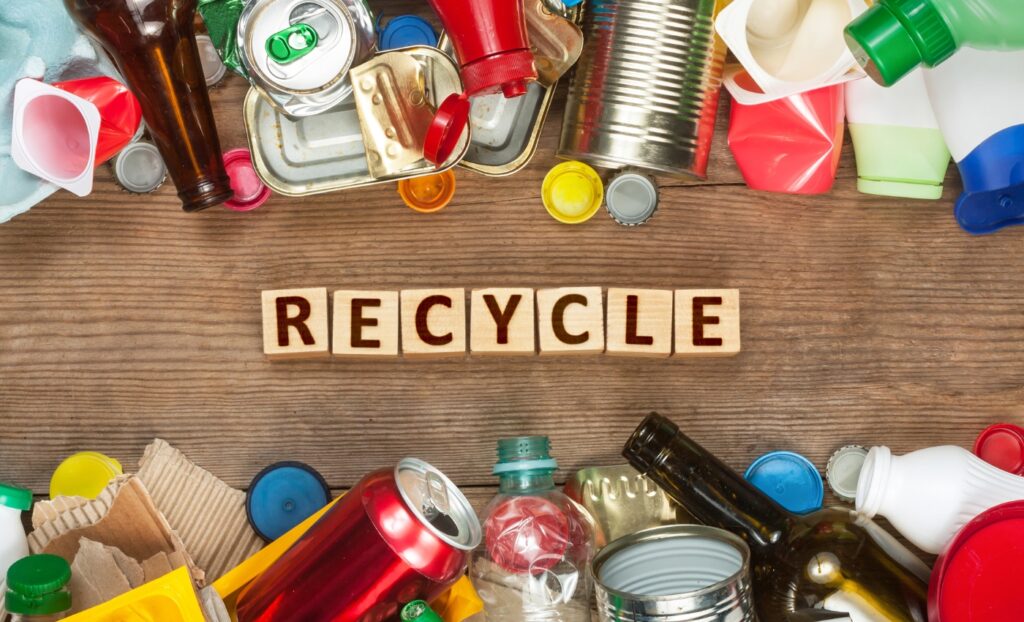 10. Get creative with your rental
Regarding sustainability, sometimes thinking outside the box is the best action. Consider how your property and the surrounding area interact and function together. This evaluation lets you enhance your visitors' stays with unique experiences. Give your creativity the keys.
Here are a few entertaining suggestions to get your guests interested in sustainability and to get your mind into "eco-friendly mode":
Put some bird seeds, a set of binoculars, and information about the local bird species out for anybody who wants to go birdwatching.
Borrow Shed: Fill a shed (or even a box) with things visitors might acquire for a single vacation and discard. Consider inflatables, bodyboards, and buckets and spades.
Litter Picks: While the evidence may not be there, one thing is for sure: younger visitors adore litter pickers. Place a few on your property and notify visitors about the nearby beach (or another nature site) cleanups. This is a great activity to engage youngsters on a day of local nature exploration.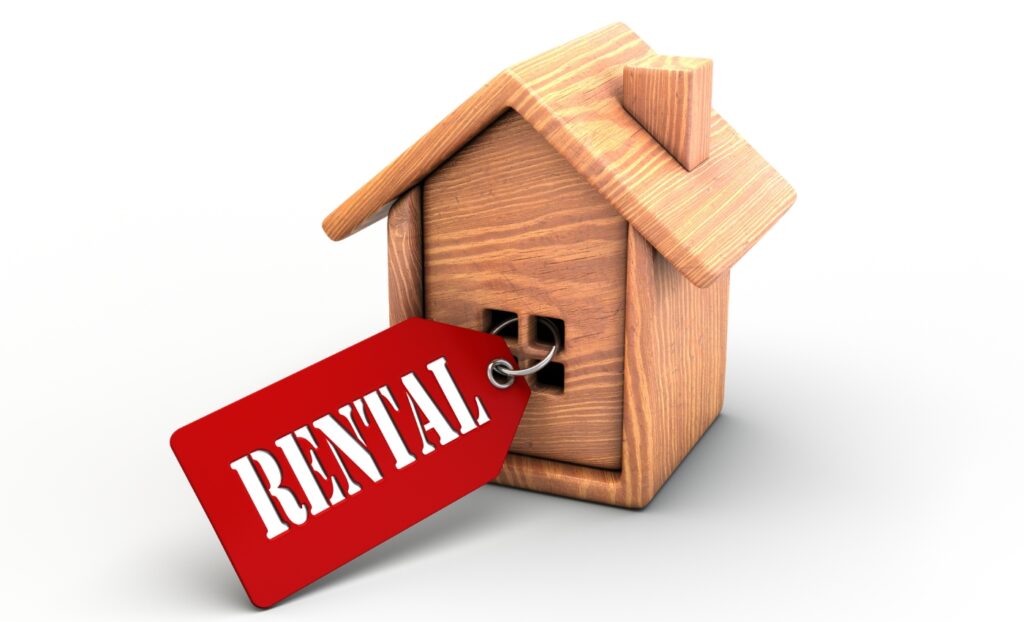 Keep it clean, and keep it green with eco-friendly cleaning practices!
Demand for eco-friendly short-term rentals and sustainable travel options increases as the earth becomes hotter. Travelers had the chance to consider the trip's overall impact when the pandemic entirely halted travel. As a result, many people are trying to travel in a way that will lessen their impact on the environment and local communities.
A climatic emergency has arisen. The time has come to green up your holiday rental for your company, visitors, and the environment.
Though my main major is Economic law, I have an interest in writing. Doing this job not only helps me to fulfill my writing hobby in my free time but also provides useful knowledge for my field of study. Besides, I usually spend my free time hanging out with friends to cheer myself up and make good memories in life.