With a fireplace, you know there's nothing quite like sitting around a bonfire on a cold winter's night. It welcomes guests and creates a relaxing atmosphere. But you know soot is not your friend, and you're probably wondering how to remove it from your carpet.
If you have a rug or a fireplace with a rug nearby, you've probably encountered the frustration of soot staining your rug many times. If you don't know the proper technique for removing soot from your carpet, you'll lose your hair because you figured it out. So that you can enjoy the benefits of a fireplace without hesitation, we've put together a guide to help you know how to remove soot from your carpet and keep your floors looking great.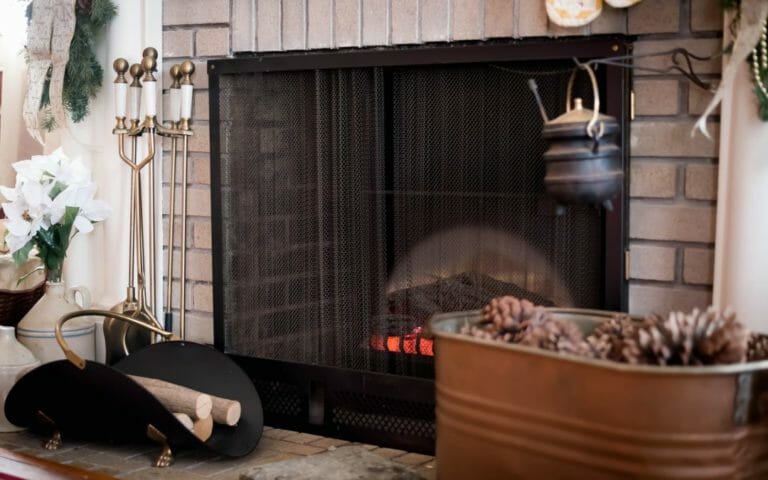 What you need to clean your carpet
Depending on the size and depth of the stain, more or less material may be required to remove the stain. We've listed all the items you might end up using, so you can prepare for the soot stains.
Vacuum cleaner – Of course, you need a vacuum cleaner for this. If the vacuum is only for dry carpet, do not vacuum until the process is complete and the rug is completely dry.
Baking soda or cornstarch will help absorb dirt in the early stages of removal. Other absorbent cleaning powders can also be used.
Dry cleaning solvent, rubbing alcohol, or hydrogen peroxide – you should be able to find it at your local hardware store or department store. Some stains may require several attempts with different materials to remove them altogether.
Spoon – A large one works best. Depending on the dirt, you may or may not need this.
Towels – A clean, dry towel is best. Paper towels can also be used for small stains.
Hot Water – Water is used in several different steps. Make sure the water is clean every time you use it.
Patience – is perhaps the most important thing you need for this task. It's not easy to remove soot out of carpet so be patient.
Once you've collected everything, start removing that eye stain or soot stains from the carpet.
Step by step: How to get soot out of carpet
The procedure for removing stains from the carpet is very simple but must be followed precisely to avoid damaging the carpet or embedding the stain even deeper.
1. Remove excess clumps
Depending on the size of the soot stain, the carpet may have extra soot clumps or bits. In such cases, try removing the debris with a spoon. It's important to be as gentle as possible during this step. You don't want to drive soot deep into the carpet. If you don't think you can remove the debris, it's safest not to try.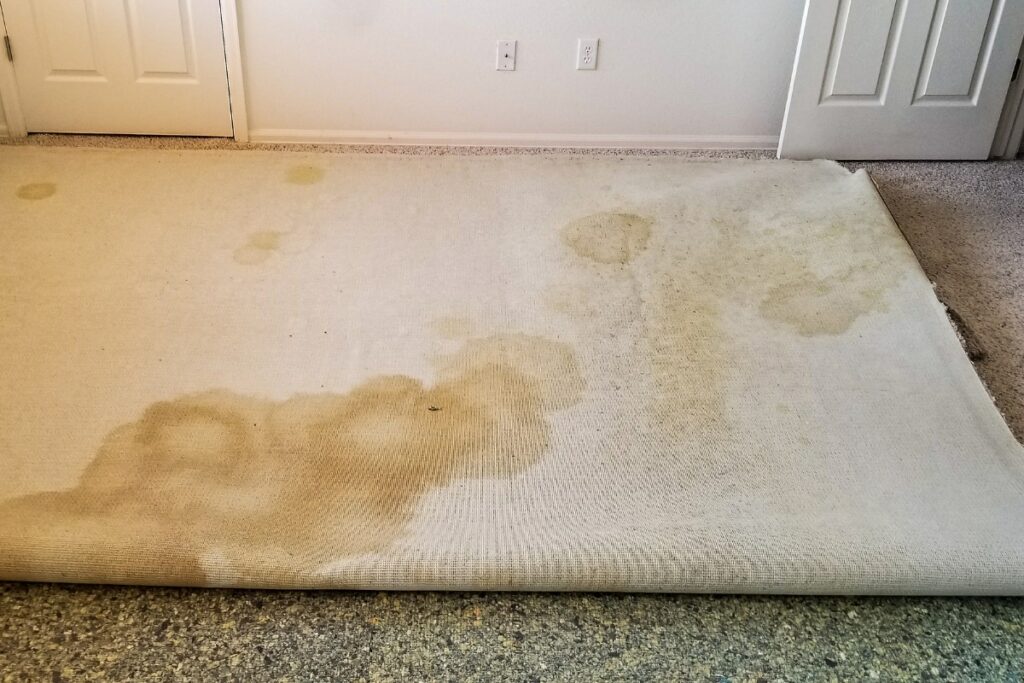 2. Get the carpet prepared
What does it mean to prepare the carpet? For this step, the soot stain should be sprinkled with baking soda, cornstarch, or another absorbent powder. Apply just enough to cover the stain.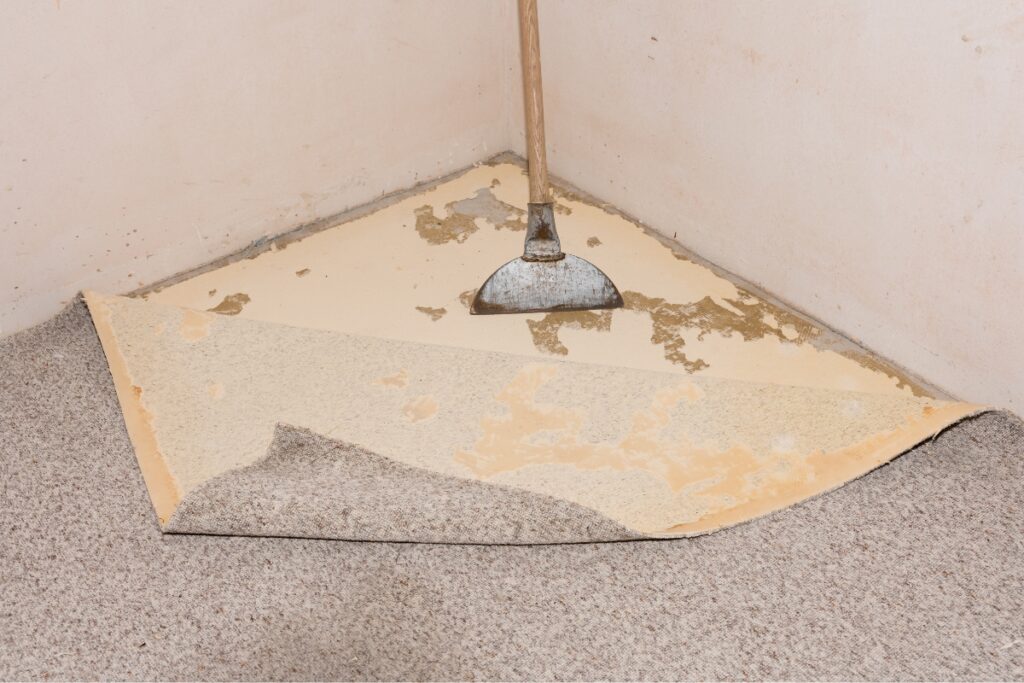 You need to exercise patience before proceeding to the next step. Leave the absorbent powder on the stain for about an hour. We want to check as many things as possible to make the next step more effective.
3. Vacuum up the mess
After an hour has passed and the cornstarch or baking soda can absorb anything, wick it up. In some cases, even if the stain was small, to begin with, this will completely remove the stain.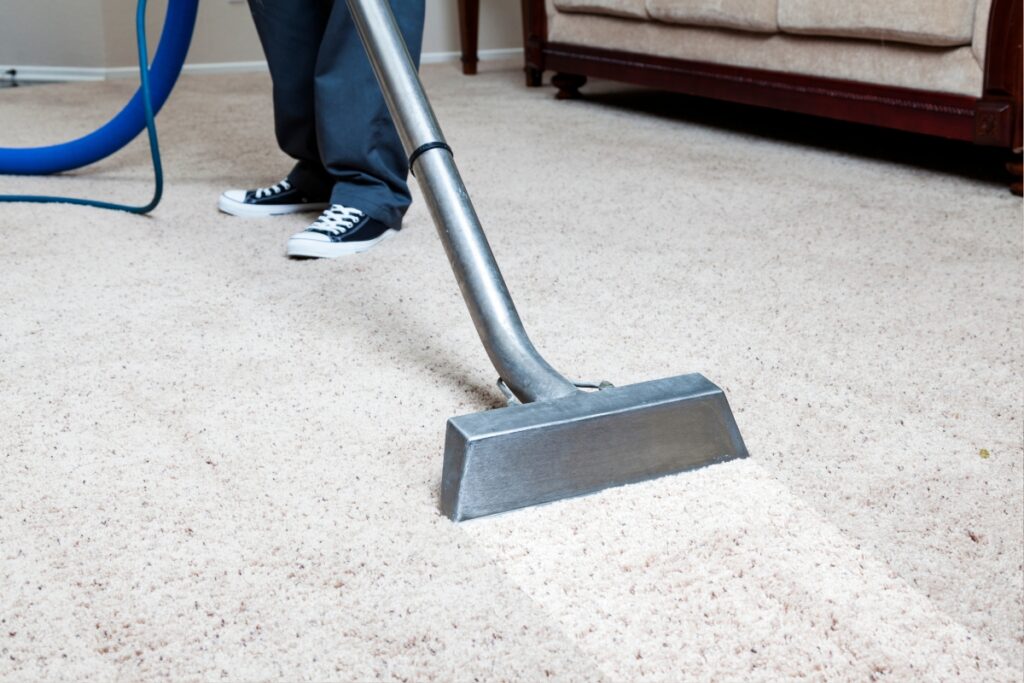 In most cases, the dirt is still visible and the cleaning process should continue. If one more use of absorbent powder is enough, repeat the previous steps. If the soot stain is large and deep, follow these steps:
4. Use chemical cleaners
This step requires chemical detergent, hydrogen peroxide or rubbing alcohol, a towel, and warm water. First, use a clean towel with solvent or rubbing alcohol to remove the soot stain. Be careful not to spread the stain and make it worse. Using hydrogen peroxide, use a ratio of 1 tablespoon of hydrogen peroxide to 3 tablespoons of warm water.
It's essential to use hydrogen peroxide only on light-colored carpets as it has a bleaching effect.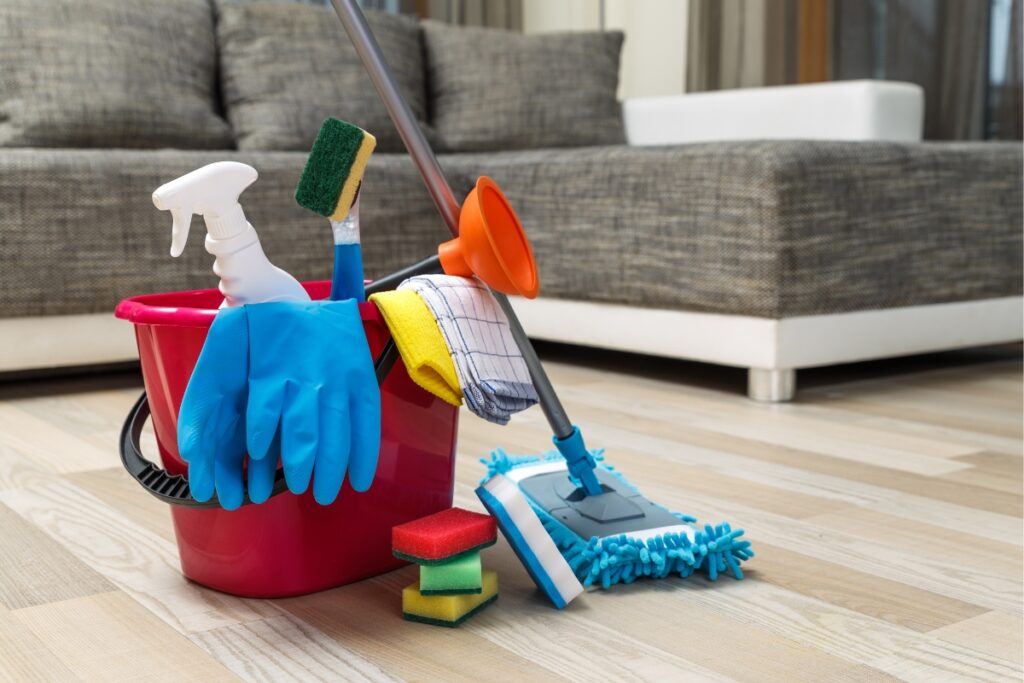 Blot the area until the solvent is absorbed. After letting it sit for a minute or two, wipe the solvent off the carpet with another clean cloth. Do not soak the carpet. Depending on the degree of soot contamination, it may be possible to remove it completely. If the stain remains, repeat this step until it disappears.
Trying to remove soot from the carpet requires patience. It's a multi-step process that often requires several attempts. If the stain is large and deep, you may need to perform steps 1-4 multiple times to remove it.
If you can't remove the soot stain after several attempts, it's a good idea to seek professional help. They know precisely how to remove soot from carpets and have more advanced cleaning tools to get the job done.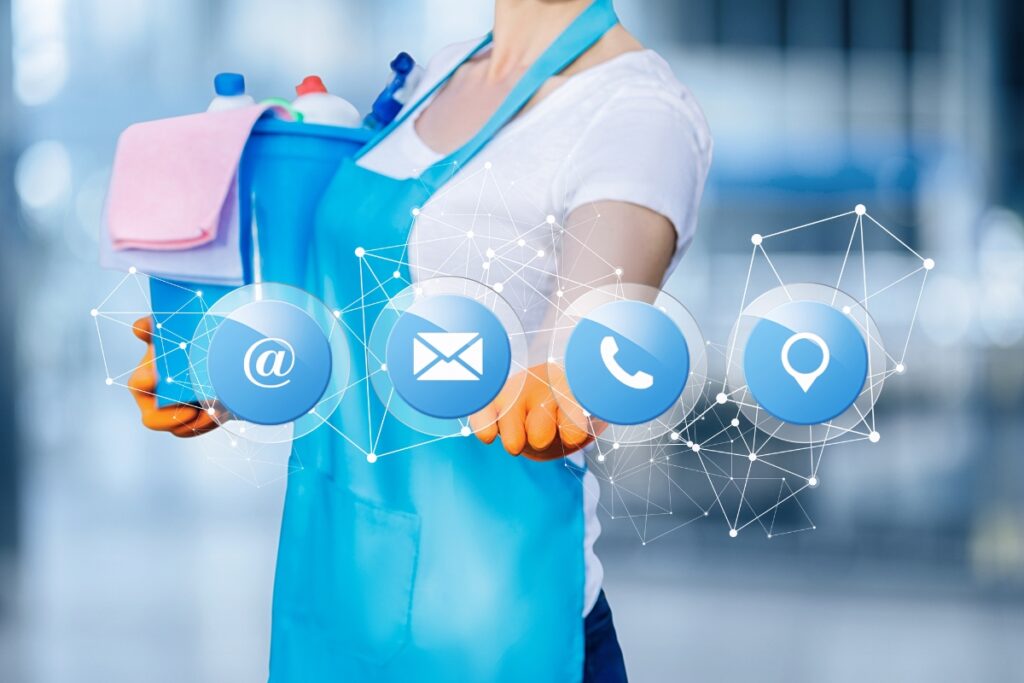 Prevents soot stains on the carpet
Once you have a soot stain on your carpet, you never want to deal with it again. We recommend installing a fireplace glass door if you really want to know how to remove soot from your carpet permanently.
Stylish and adds security and energy efficiency to your home. Pets, children, and your carpet can be protected from the fire behind glass doors and radiate heat better. Vertical Chimney Care has a variety of styles to choose from.
Alternatively, the chimney can be converted to a gas or fitted with a gas chimney insert. With one of these, you won't have to worry about soot on your carpet.
Need some tips? We're here to help
Are you struggling to get soot out of carpet? Follow our tips above to see some incredible changes.
In case you need to refresh your living space, at sparklingandbeyond.com, we provide you with affordable and reliable cleaning services and a lot of helpful tips.
Feel free to contact us today! Our experienced cleaning experts are waiting for you!
If you want to check our availability and pricing, please check here.