The epidemic altered many aspects of life, including janitorial cleaning standards. Here are some ways that COVID-19 changed the janitorial sector.
Overview
The COVID-19 pandemicvirtually shut down most of the world. Since then, a lot has changed, including conducting business. To ensure they are doing everything possible to protect the safety of both their personnel and their clients, many businesses in the cleaning sector are reviewing and updating their janitorial cleaning standards.
The fact that many of the adjustments we've made to janitorial cleaning standards will probably endure long after the pandemic is over is perhaps even more important. People are now more concerned than ever about the cleanliness of their working surroundings and other public gathering spaces as a result of COVID-19 and its aftermath. The cleaning business has a duty to keep doing everything it can to alleviate people's anxieties because that worry won't go away.
Unsurprisingly, the industry has already changed direction significantly. With advice from organizations like the World Health Organization (WHO) and the Centers for Disease Control and Prevention (CDC), janitorial cleaning standards have improved in many regions of the world. Thus, despite all the negative aspects of COVID-19, there is some good news in that janitorial cleanliness standards have improved and will continue to do so for some time.
What are janitorial cleaning standards?
Definition of janitorial cleaning standards
A homeowner performs (or ought to perform) a routine clean on a regular basis to maintain the cleanliness of their residences, which are janitorial cleaning standards. Regular tasks like dusting, mopping, and vacuuming the floors, as well as basic cleaning of the kitchen, bathrooms, and hallways.
Your home will receive a thorough cleaning if you start hiring a domestic cleaning service in order to bring the home up to your standards. This cleaning will take more time than subsequent routine cleanings. For instance, the cleaning service staffs will wipe the doors, dust the exposed baseboards, chairs, dressers, and other small furniture, as well as the window sills, your bathroom, bath tubs, sink basins, and cabinets, during the initial cleaning. They will pay attention to areas of your house that are prone to being overlooked.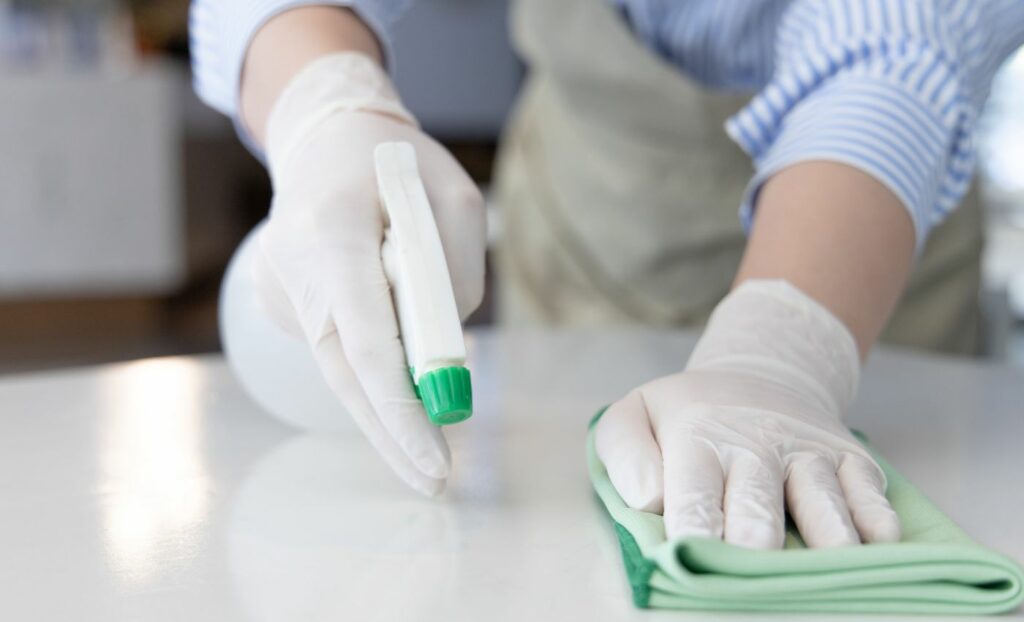 Are you curious about the differences? Here are some of the more noteworthy—and helpful ways that the cleaning sector has changed to aid in the pandemic response.
These eight janitorial cleaning standards are persistent, which is a good thing
Janitorial cleaning standards: Increasing cleaning frequency
Cleaning more regularly may be the most significant modification to janitorial cleaning standards. Whereas traditionally most job sites were only cleaned once a day, it is now commonplace to clean particular rooms or regions more than once during a shift. This is due to the CDC's recommendation that one of the best methods to slow the spread of a virus is to increase the frequency of cleaning. Sanitizing surfaces lowers the danger of coming into contact with the novel coronavirus. Besides, it's also a good idea to avoid other bacteria that might lead to severe illnesses like seasonal influenza. People will be protected from additional infections besides simply COVID-19 by cleaning more frequently.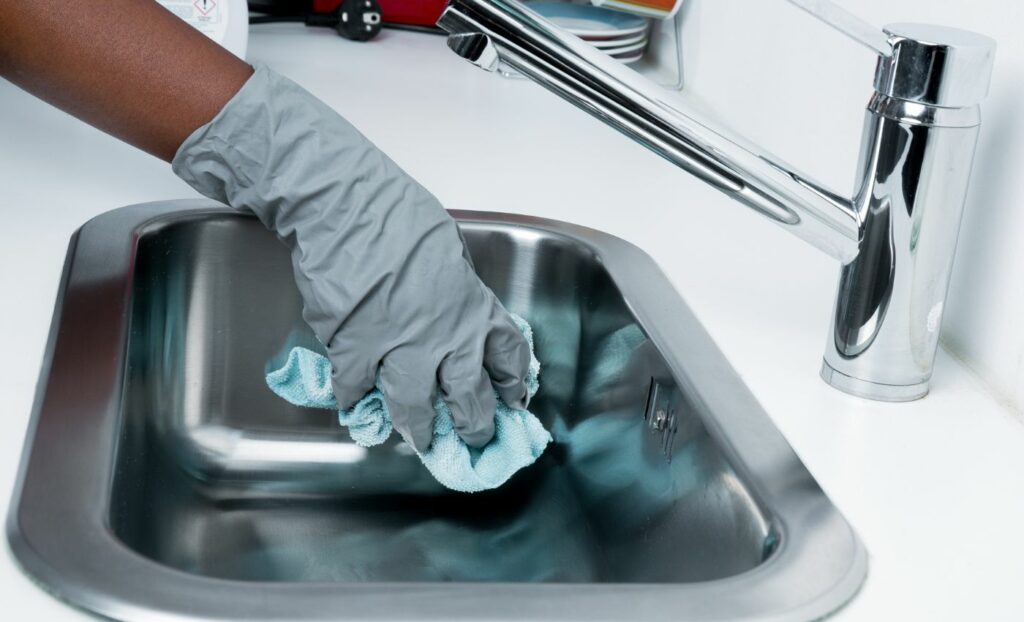 Janitorial cleaning standards: Prioritize high-touch regions
The greater emphasis on high-touch areas is another advancement in the majority of janitorial cleaning standards. High-touch zones are places where people frequently interact but whose cleanliness we frequently take for granted. High-touch locations really tend to have more germs than other regions. For instance, there is a larger danger of contamination on light switches, keyboards, phones, elevator buttons, sink handles, and many other such locations than a desk surface. However, the latter is typically cleaned every day while the others were previously hardly ever cleaned. Everyone benefits from improved hygiene overall when giving more attention to high-touch areas.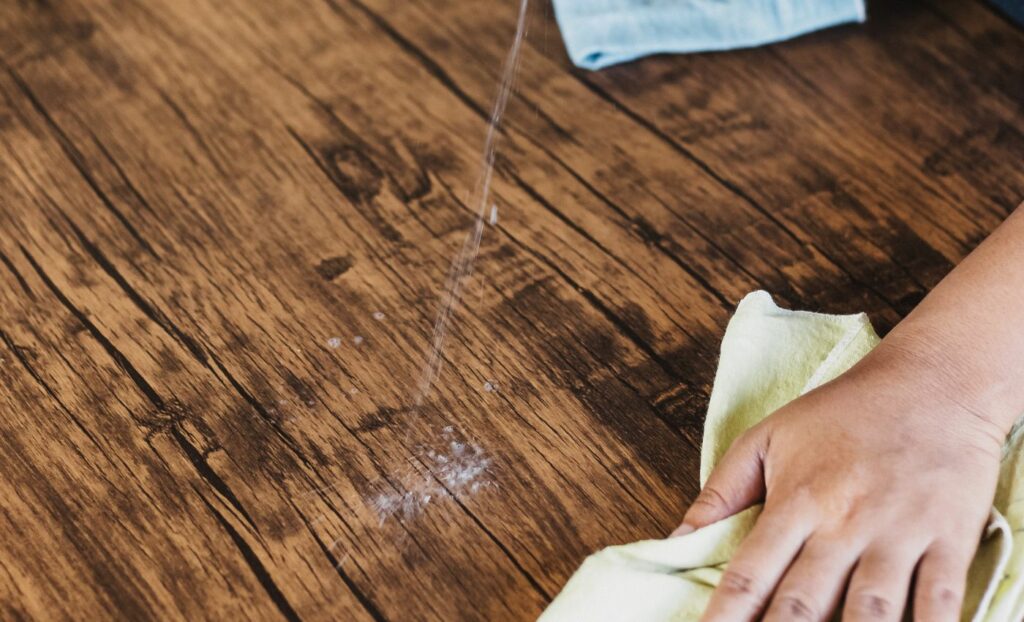 Janitorial cleaning standards: EPA-approved cleaners
The Environmental Protection Agency (EPA) has long suggested particular cleaning products based on how well they work against infectious diseases like MRSA, but they now have a specific list of items that can combat COVID-19. These disinfectants are effective against the coronavirus and other contagious infections that can linger in the workplace or on surfaces. By using these, all employment sites will experience a decrease in sickness among both clients and cleaning employees.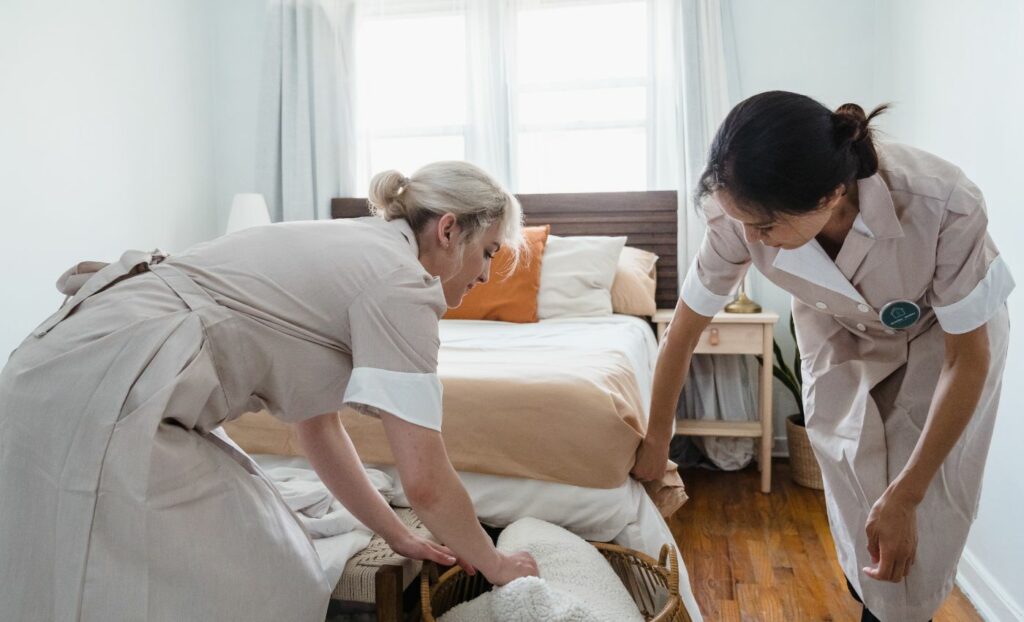 Janitorial cleaning standards: Using electrostatic spray
Using electrostatic sprayers to disinfect sizable regions has become one of the more well-liked janitorial cleaning standards. The disinfectant will coat the entire area better and cover more ground thanks to the positive charge these sprayers give disinfectant particles, which bind better to the negative particles left on surfaces. Long after COVID-19 is gone, people will use this cleaning technique frequently.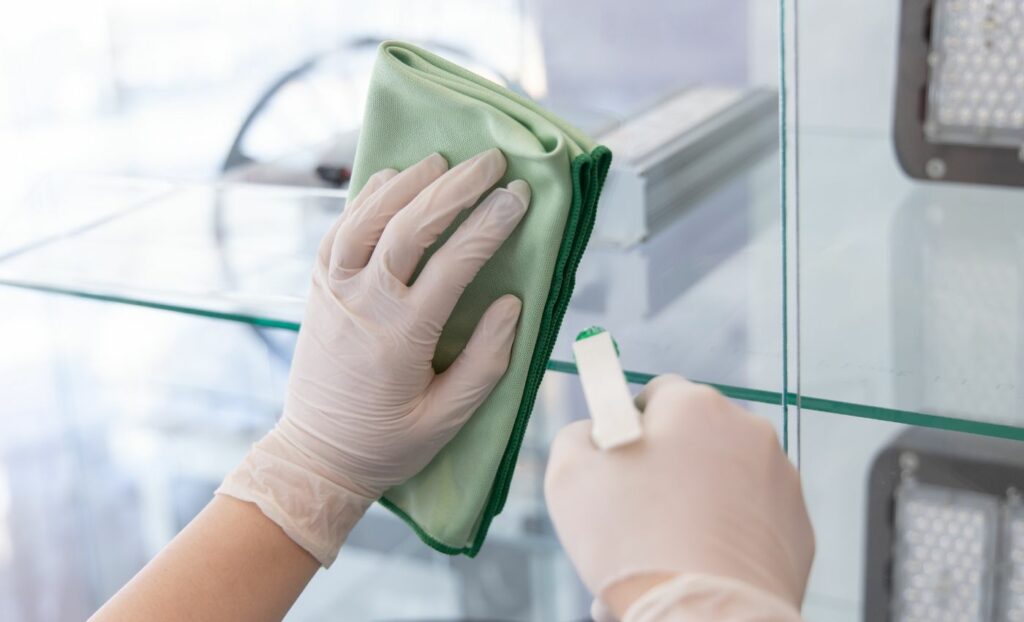 Janitorial cleaning standards: Improved airflow
Custodial personnel should take the CDC's advice seriously to improve ventilation in the spaces they clean. Therefore, airborne droplets containing germs and viruses would escape space rather than being ingested by someone.
Not only is this a necessary change to janitorial cleaning standards because of COVID-19, but it is also necessary because so many cleaning agents can be dangerous if someone is exposed to them for an extended period of time. With better ventilation techniques, janitorial employees have a lower risk of developing issues from exposure to these chemicals.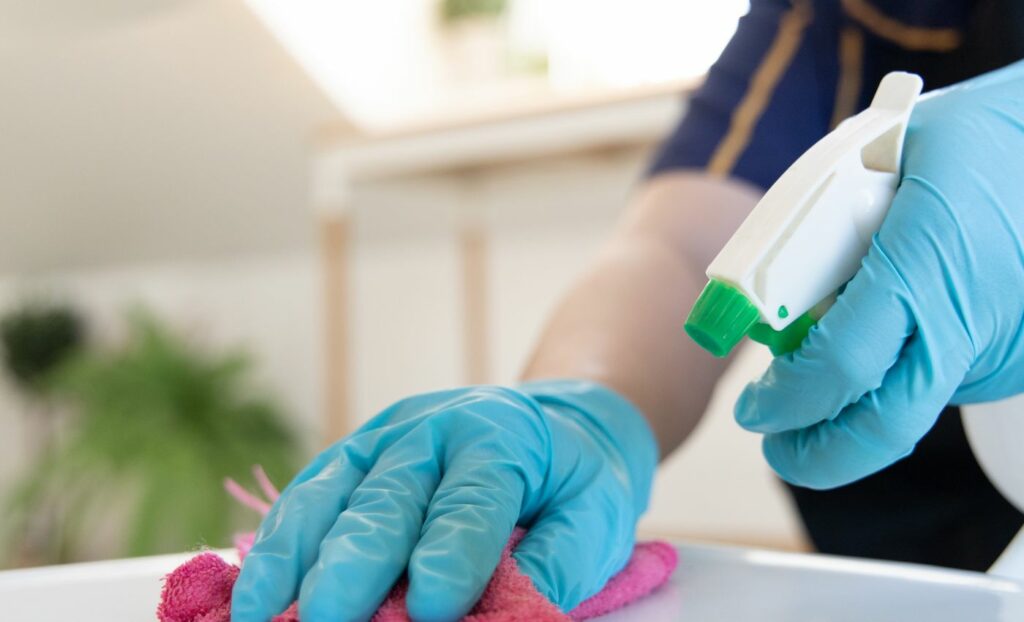 Sanitizing foggers
Disinfectant foggers are intended to cover vast areas with disinfectants. They assist in stopping the spread of infectious diseases, much to electrostatic spraying. Although the procedure is imperfect and time-consuming, it represents another way in which the industry has changed course to meet the demands of greater pandemic protection. Even though they weren't very common before, we're confident that disinfection foggers will continue to gain popularity after COVID-19.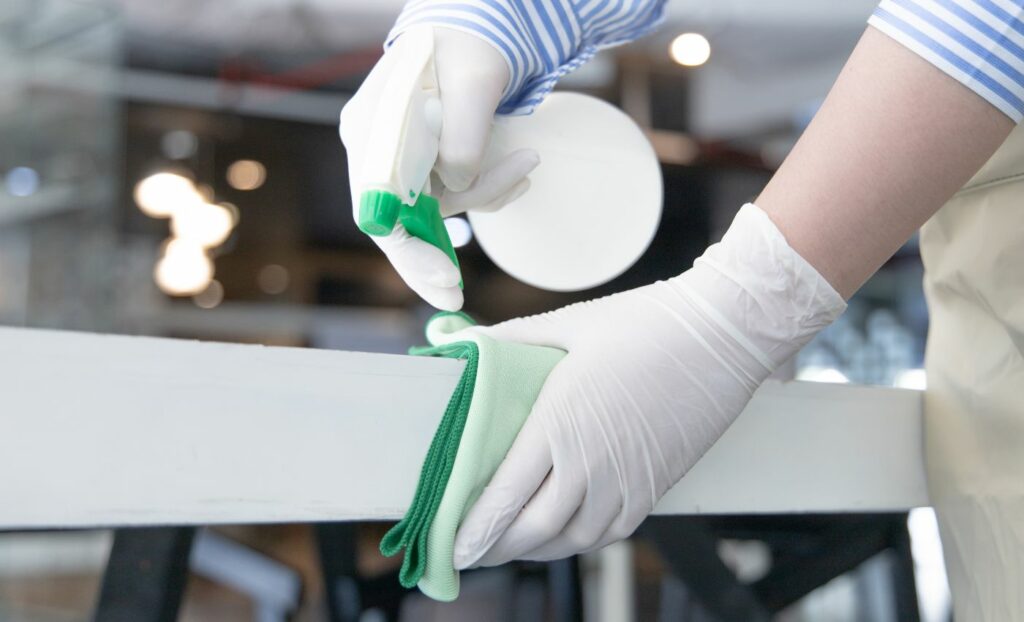 Janitorial cleaning standards: Improved PPE procedures
Personal protective equipment (PPE) has long been a crucial component of cleaning crew safety. However, using PPE correctly is having more attention now. People are wearing masks more frequently and always cover the mouth and nose. This will help prevent inhaling toxic cleaning agents as well as infectious particles. Cleaning crews often replace their gloves and discard them in the proper containers. When necessary, teams dress in gowns and other protective gear.
Increased hand washing
Last but not least, more custodial staff members frequently wash their hands or, at the very least, use hand sanitizer in between duties. This one is probably the best defense against COVID-19 and so many other viral diseases. We can only hope that as more people adopt this practice, it will continue and accompany us into the newly opened world beyond.
We can at least move on with new strategies to help keep everyone safer and healthier after all the dreadful and challenging experiences of a worldwide epidemic. One significant component of that are the new janitorial cleaning standards.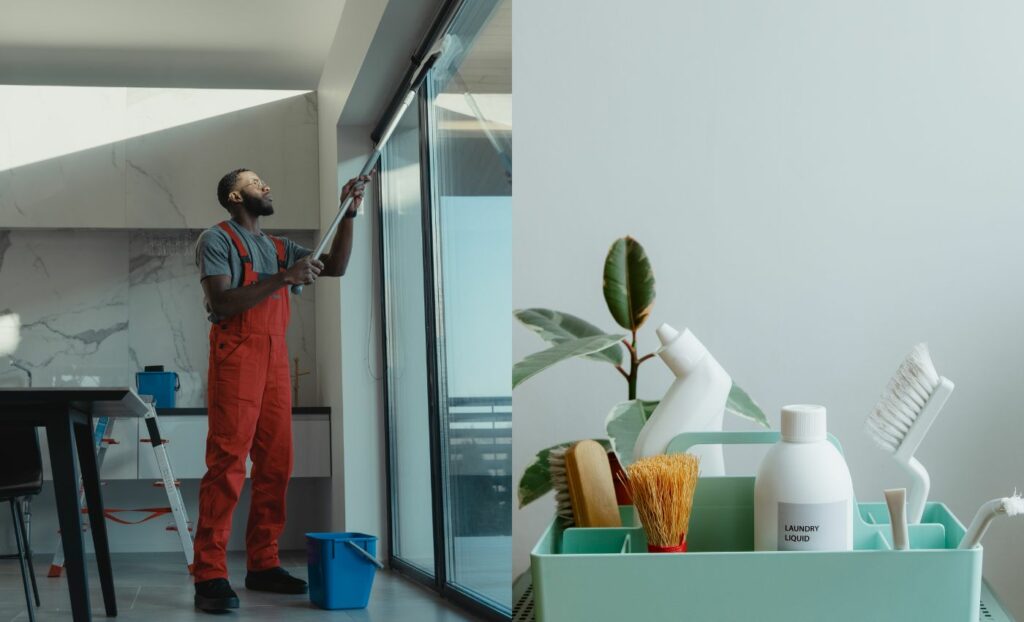 Conclusion
In the post-Covid-19 age, commercial cleaning required twice as much work as standard cleaning. Additionally, a company that allows employees to congregate regularly without sufficient hygiene exposes workers to health risks. However, there are several methods you can use to maintain a clean atmosphere. One of the ways you should try is hiring a cleaning team. And if you have a tight budget, there are still so many tips and tricks to keep your home organized.
Too busy to tackle? Let us do it for you
We understand maintaining discipline is challenging due to your busy work schedule.
If this is your case, we recommend our standard cleaning service for you. With our service, you won't need to worry about house cleaning anymore and can use your time for other things you prefer.We not only provide cleaning services but also helpful tips for making your space dust-free!
In case you want to book our services, feel free to contact us today! Our experienced cleaning experts are waiting for you!
If you want to check our availability and pricing, please check here.