Did you know that 10 million bacteria are on the hands of the average office worker every day? The most likely places for employees to spread germs at work are the common spaces.Although most workplaces make an effort to keep their workspace clean, there are unexpected spots in your office where germs hide. As a result, common locations at work are where employees are most likely to spread diseases.
Therefore, to help you better understand how to keep your employees healthy, let's take a look with OfficeHelps at the top 10 places germs are hiding in your office.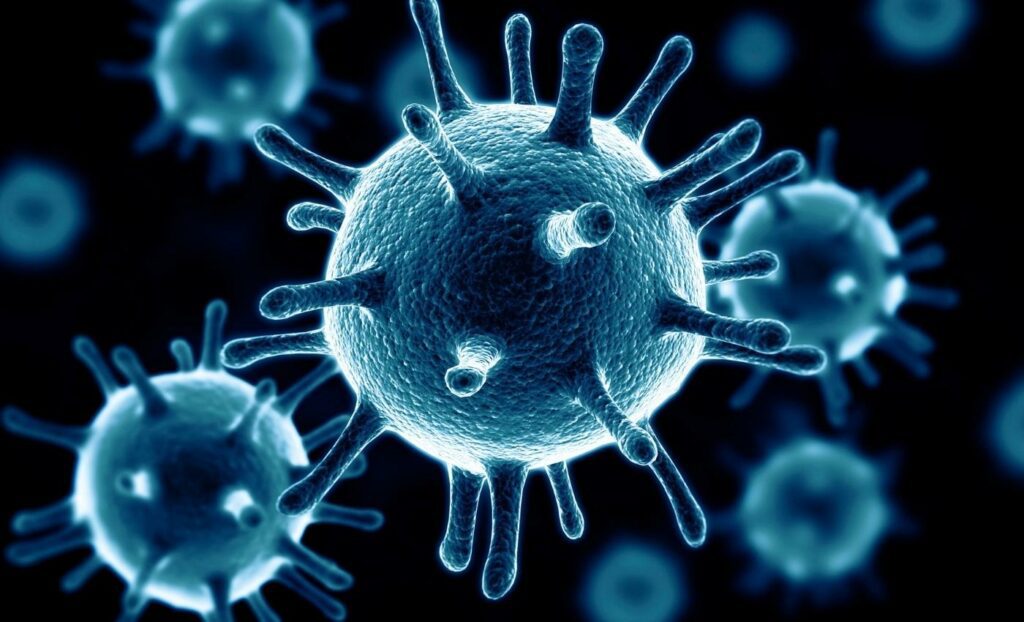 What are you missing?
In general, everyone has learned more about cleaning during the past year than they ever believed they needed to know. But despite our greater awareness, it's still simple to ignore certain things which lead to the hiding of germs everywhere you touch.
In addition to COVID-19 and its variation being a big worry, the cold and flu season is quickly approaching. Let's talk about the unexpected places germs are hiding in your office in light of these points so that they can be immediately handled.
RELATED: 9 benefits of decluttering your workspace you will surprise today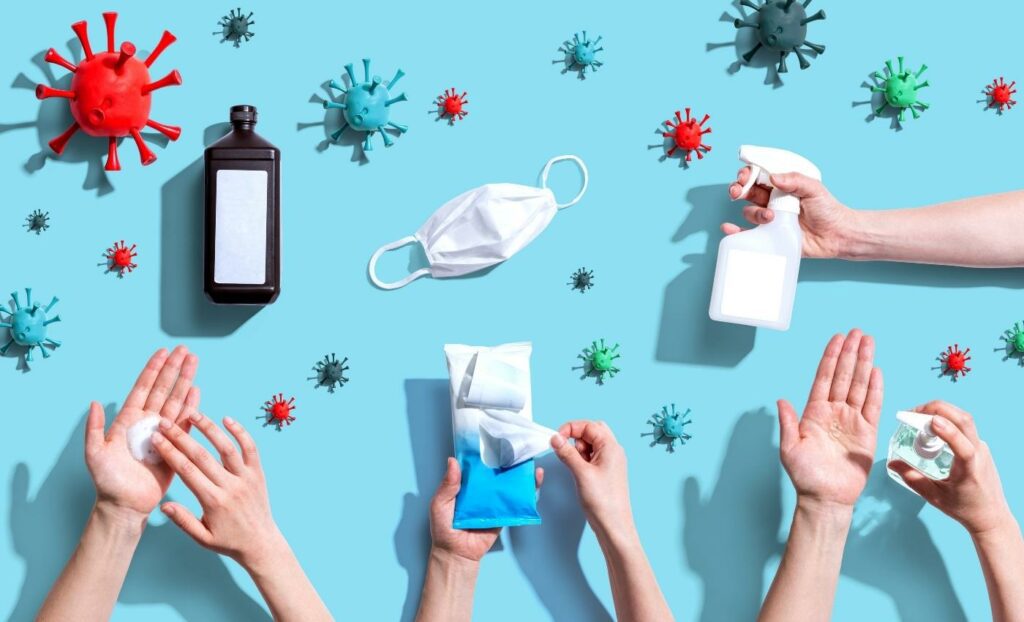 1. The Desktop of Computers and Phones
In comparison to a toilet seat in a shared office restroom, the average office desk phone contains over 1,600 bacteria per square inch, making it at least 15 times more contaminated. Every time you use your phone – one of the most common places where germs hide which you do all day long, you spit into the receiver without realizing it and pick up the handles in the middle of your snack or meal.
Because we don't worry about cleaning office phones while we're working, they get less attention than cell phones. Phones must stop being ignored if the workplace is to be made safer and germ-free.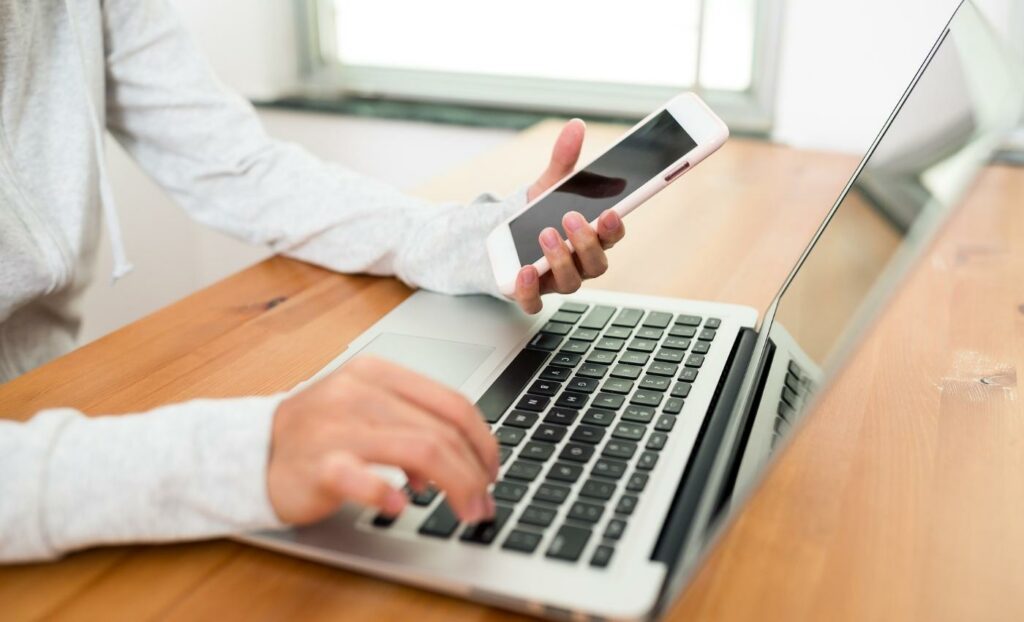 2. Keyboards
Another item in the office that is usually a favorite place for germs to hide is your keyboard. You might have food or drink residue on your hand, but instead of properly wiping it off with a napkin or wet wipe, you return to typing right away. Keyboards frequently wind up acquiring significantly more dirt and germs than we'd like to believe because of the little crevices that make it difficult to clean.
Keyboards should be unplugged and dusted with a duster to eliminate any extra debris before being thoroughly cleaned and disinfected. Before plugging it back in, continue cleaning by wiping the surface with a disinfectant or cleanser.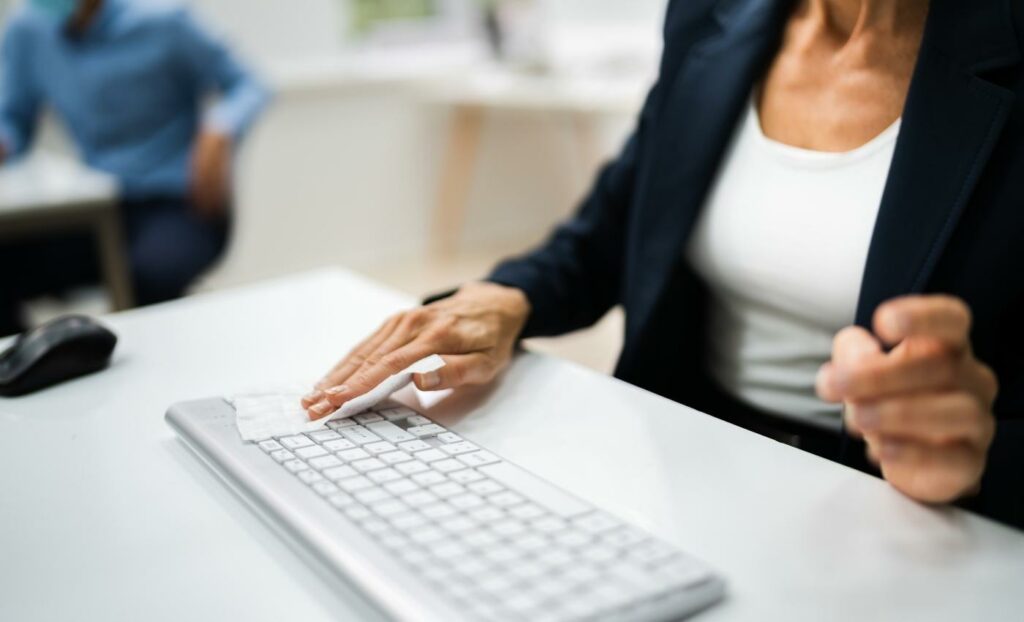 3. Printers and Photocopiers
Shared printers, photocopiers, fax machines, and other equipment are present in almost every workplace. Providing office supplies to every employee is ineffective. However, this kind of equipment has various drawers and buttons that are touched throughout the day by numerous people, which create an unintentional place for germ to hide in.
While we'd like to think that workers are utilizing these shared gadgets in a hygienic manner, it's not a given. Hand sanitizer dispensers should be strategically placed near shared equipment to help limit the spread of germs, but they should also be cleaned and sanitized frequently.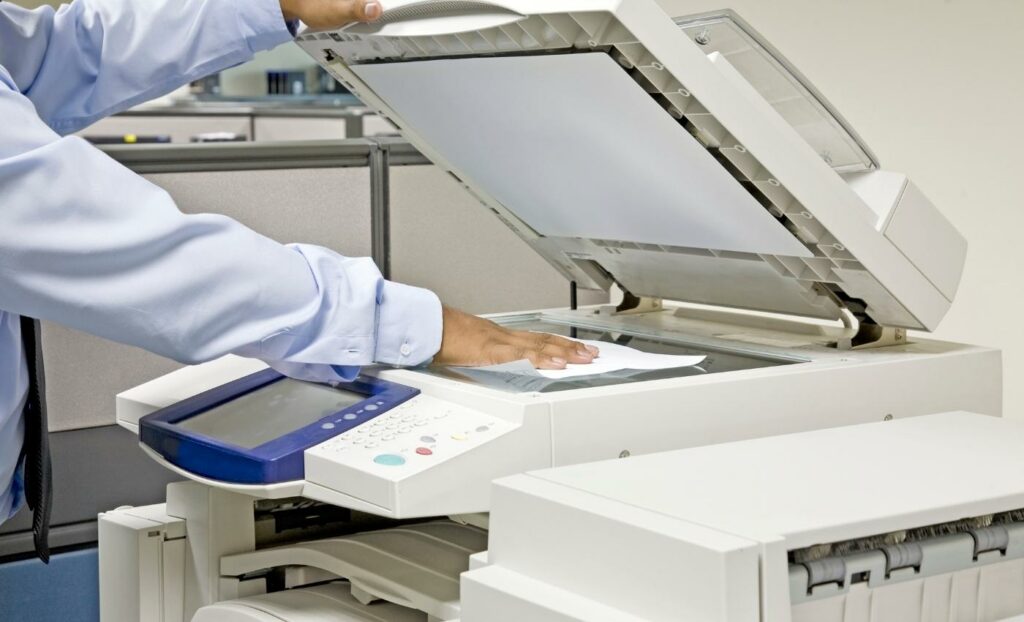 4. Coffee Maker, Coffee Pot and Mugs
The coffee maker's handle will likely be touched frequently during the day if your office is populated with coffee enthusiasts. However, other things besides the coffee maker – the coffee pot – are also a home of germs. Even when the pot is cleaned out, as it should be every day, the handle is frequently forgotten. And that's the area you'll probably touch the most.
In addition to these two items, coffee mugs make an excellent hiding place for germs. Even after being cleaned and dried, they may appear to be safe to share, but according to one research, 90% of them had large amounts of germs, including some "fecal matter".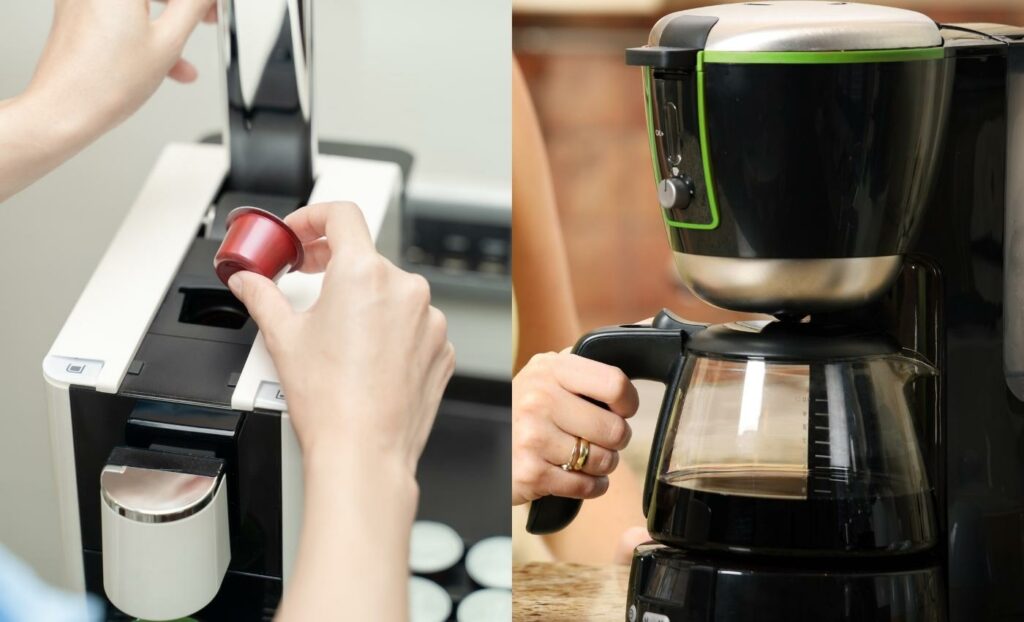 5. Door Handles
Some of the most often handled surfaces in a workplace are door handles. They thus rank as the dirtiest. To enter the facility, use the restroom, and go around the office, people must open and close doors. Even though the number of public spaces with contactless foot pedals for doors has increased, most people still use the handle. As a result, more and more germs are hiding in it day by day. Therefore, it is important to periodically wipe and disinfect door handles throughout the day. Especially, don't forget to clean the handles on closets, conference rooms, and storage cabinets.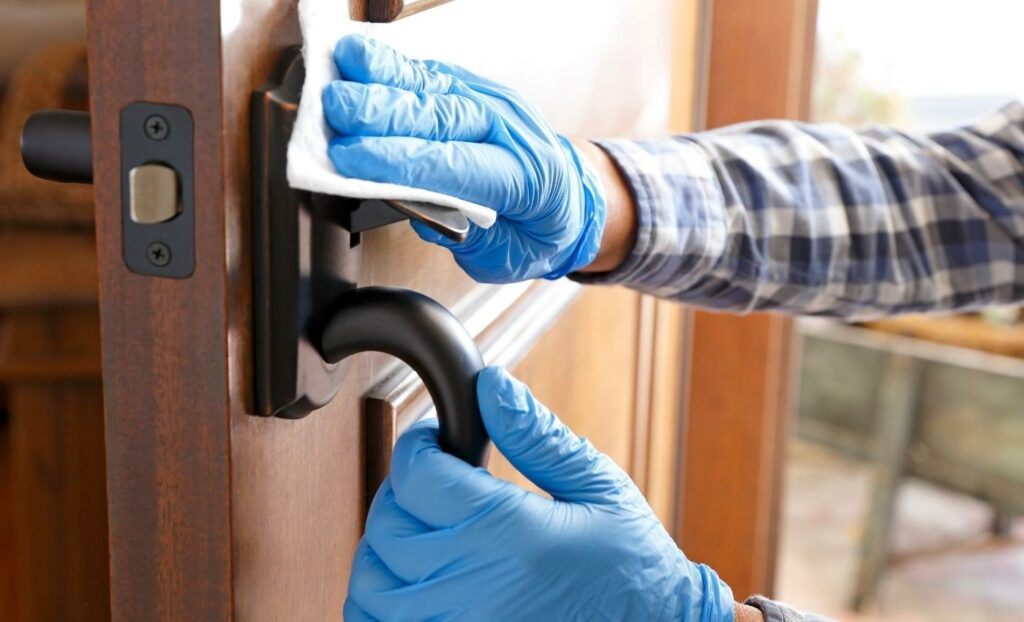 6. Stairways and Hallways
Your facility's stairways and halls are used by employees, guests, and delivery persons, making them more prone to external pathogens. Due to their separation from the office, these spaces might hide a great amount of germs in unexpected ways. Unfortunately, regardless of whether someone is wearing a mask, it can be difficult to discern who is healthy and who is bringing dangerous germs and bacteria into your business.
Include stairways and hallways in your continuous cleaning routine to assist ensure that your office is kept safe. Here, dust and debris can also build up. So regularly sweep, dust, and disinfect the handles and railings in these places.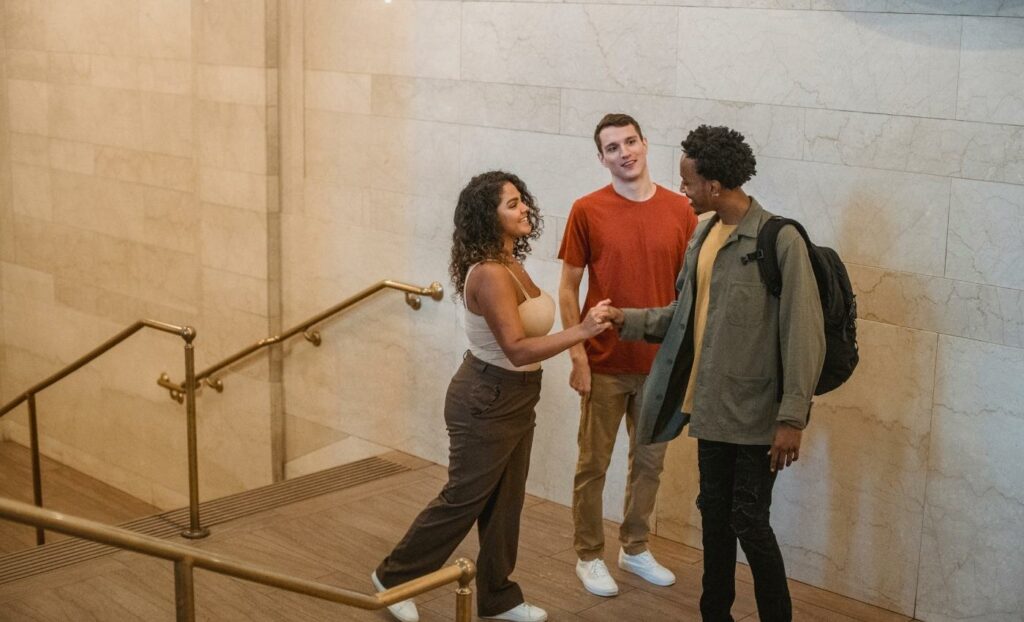 7. Blinds and Windows
There's a good likelihood that individuals may adjust the windows and blinds in your workplace or building throughout the day to manage the light. The tiny mechanisms used to open or close blinds are frequently missed during custodial cleanings, which allows millions of germs to build up and hide on that small area over time.
Make sure to include your windows and window treatments in your regular cleaning and disinfecting regimens and ask your business cleaning services if the blinds, sills, and other surrounding areas are cleaned.
RELATED: cleaning services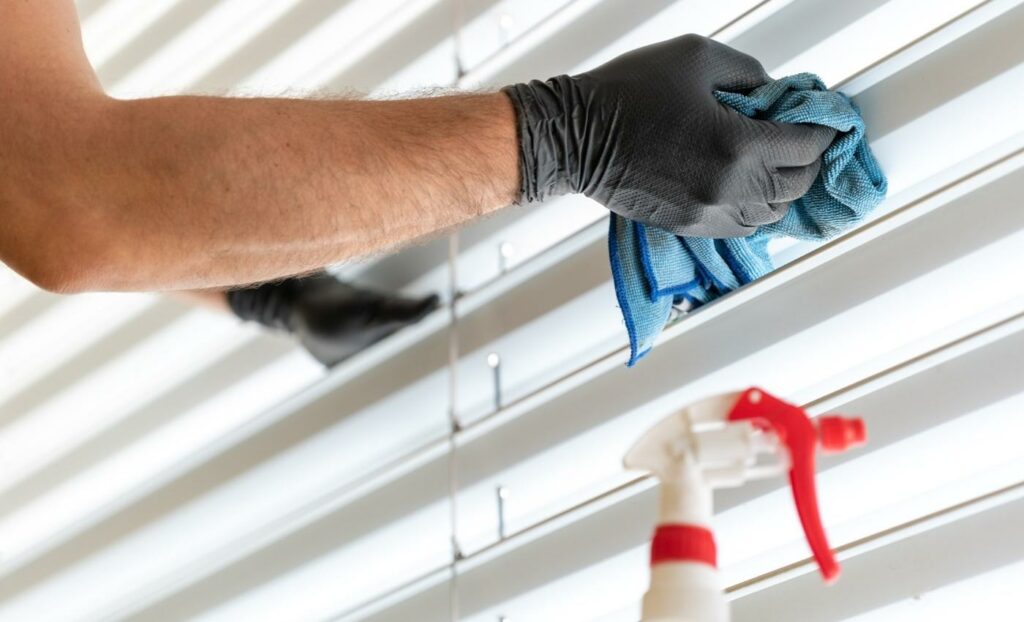 8. Shared Spaces and Furnitures
Don't let poor office cleanliness put your staff in a dangerous environment. Prioritize cleaning communal areas to help eliminate dangerous microbes and lower the possibility of COVID-19 spread within the workplace as well as prevent germs from hiding. Every area that is used throughout the day by multiple employees needs to be thoroughly cleaned and sanitized on a regular basis. Besides, there is communal furniture in areas like waiting areas and break areas that are likely hidden by germs. As a result, it merits some special consideration multiple times every year. It requires vacuuming, conditioning, rinsing, and drying, or perhaps steam cleaning. Additionally, disinfectant should be used frequently on hard surfaces.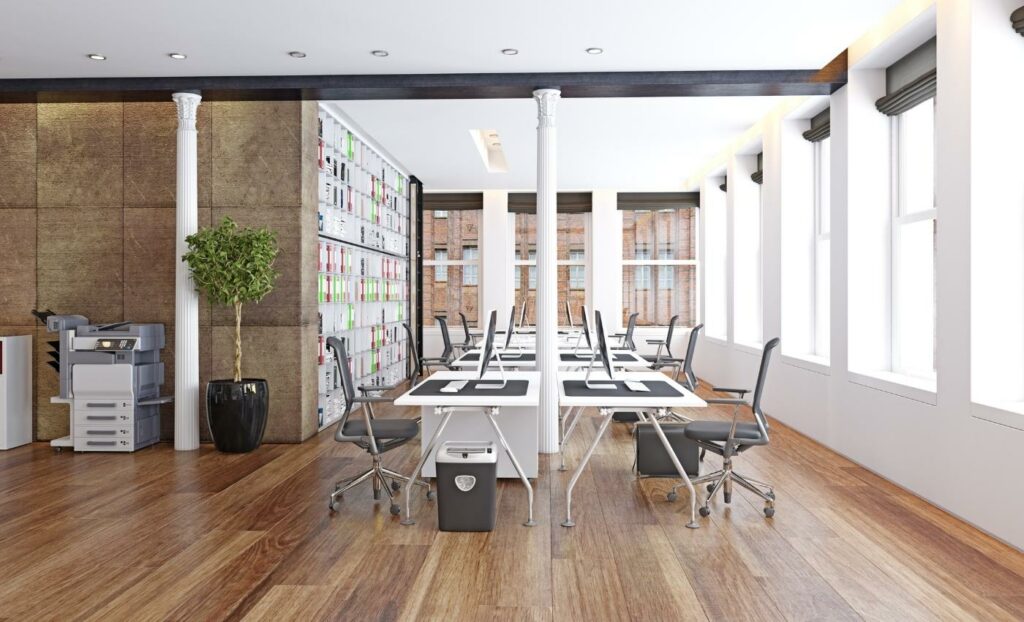 9. Conference Rooms
Employees can meet with customers in conference rooms, present ideas, and advance the company. But because conference rooms are used by many people, they are frequently contaminated with pathogens and create a good environment for germs to hide.
Along with the conference table, communal chairs' arms are frequently disregarded. These arms gather dirt and germs from a variety of tenants every day. Before anyone even considers wiping them down, their forearms and hands are in contact with them hundreds of times. Make sure you deal with a competent cleaner who is attentive to these tiny details so that you don't fall victim to the bacterial growth in conference rooms.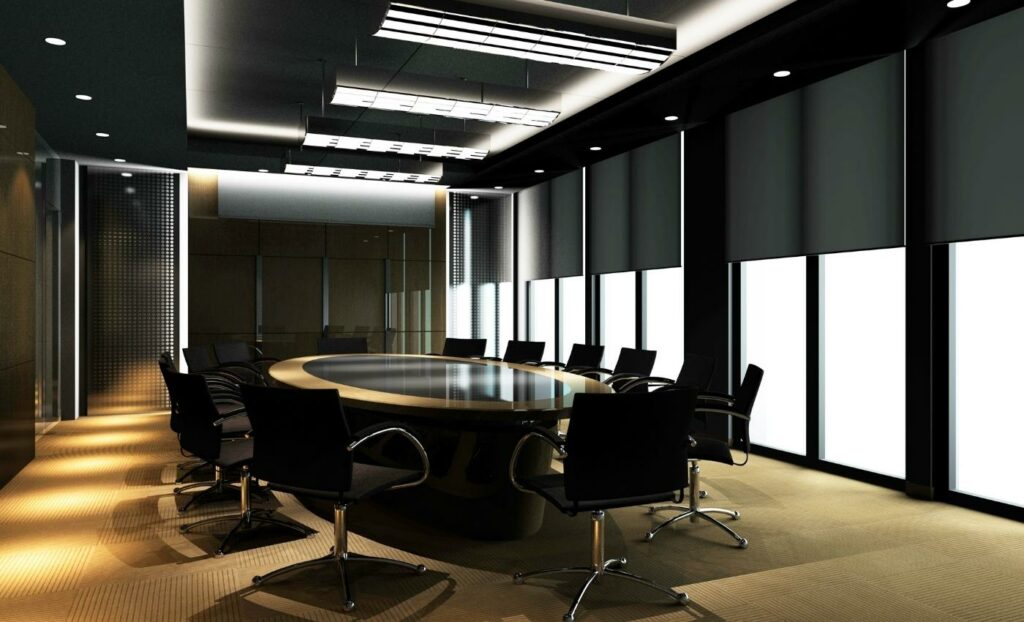 10. Personnel Areas of Employee
Personal areas are also contaminated with pathogens, even if communal areas should be kept clean and sanitized. Since we are the only ones who touch our belongings, we have a tendency to believe that they are cleaner than shared stuff.
However, because we don't clean our personal spaces and possessions as frequently and rarely disinfect our hands before using our own equipment, they usually have more germs that are hiding than shared objects. Encourage personal cleaning throughout the day and regularly hire a cleaning service if you want to have the most influence on keeping your office tidy.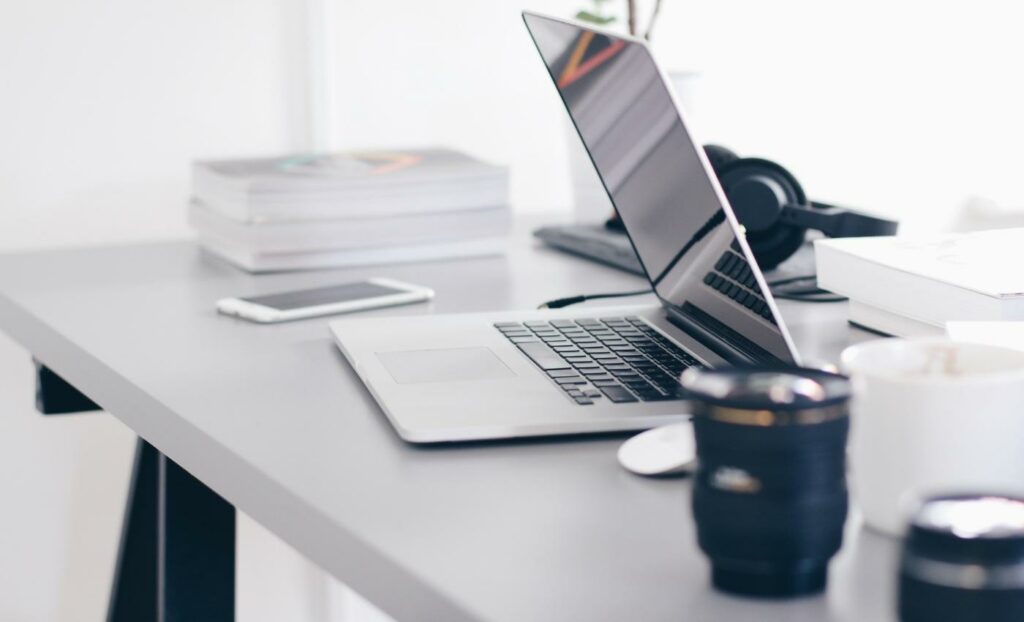 Having interest in hiring a commercial cleaning service?
Despite the fact that most offices are contaminated with bacteria, it is still possible to effectively eradicate them. Hiring a reputable cleaning agency that provides upholstery cleaning, office carpet cleaning, vacuuming, rubbish collection, and comprehensive corporate janitorial services is one of the best methods to achieve this.
Need some tips? We're here to help
Do you now have a better look of places where germs can hide? Let's stand up and take action!
In case you need to find out more about the healthcare industry, at officehelps.com, we provide you a wide range of knowledge about industry and office tips. Feel free to contact us today! Our experienced experts are waiting for you!