You may be unaware of the significance of each step in the process if you have never had to paint the exterior of your home. In order to ensure the durability of your paint, painting the exterior of your home involves more than just choosing the perfect hue. In most cases, washing your home's exterior is the best way to prepare it for a new coat of paint. You have two options: pressure washing, which requires a little less work, or hand washing, which requires cleaning every nook and corner of your house.
Why You Need Pressure Washing Before Painting Your House
Does a house need to be cleaned before painting? Simply said, absolutely. Simply said, a clean home will result in exterior paint lasting longer and fewer problems over time. Don't let a dusty exterior fool you; paint will adhere just fine there. But, painting over a discolored exterior will almost surely reduce the paint's longevity. For this reason, pressure washing is recommended before painting.
Given how expensive and time-consuming exterior home painting is, you should be sure to complete the task correctly the first time. It is also well worth your time, money, and effort to clean the exterior of your home because it may increase the paint's lifespan by double. When your house's exterior is properly washed, paint. Paint can last seven to ten years, or even longer, on your home's exterior when properly cleaned.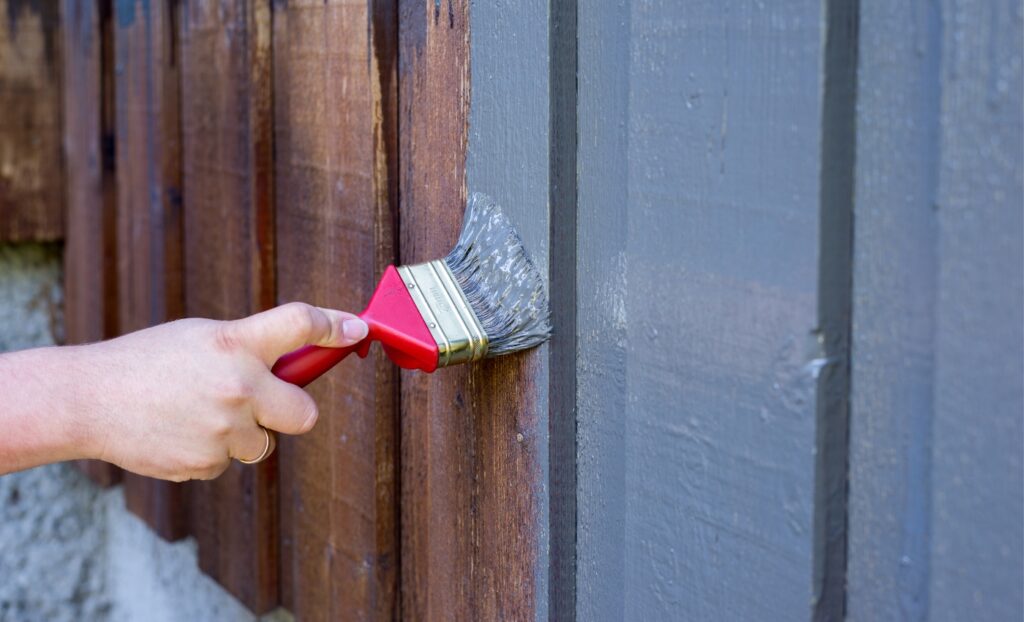 Pressure Washing Compared to Hand Washing
Hand cleaning saves money and reduces the possibility of side panel damage. Sadly, washing your entire home's exterior from top to bottom can take a lot of time, and few people are ready to make the sacrifice. For this reason, pressure washing has developed into a desirable choice for homeowners seeking to renew the curb appeal of their homes without the arduous labor of hand-washing.
The Importance of Proper Pressure Washing
There are several advantages to pressure washing your house before choosing to paint. Making sure you do it the right way is equally vital. If you don't do this, you might not fully enjoy the advantages of pressure washing. As such, it is usually advisable that you obtain the services of a professional to help you pressure wash your home. When working with a pro, you're ensured.
Hiring a Professional Pressure Washing Service: Yes or No?
Any household or amateur pressure washer can now acquire a personal pressure washer. Everyone may use a pressure washer on their property because of how simple it is to get one. And although it's unquestionably a choice, it's not the greatest one. The following are some typical problems that can result from DIY pressure cleaning before painting:
– Damages: The exterior of your property is easily damaged if the incorrect cleaning product, pressure level, or nozzle is used. Also, you risk accidentally pressure washing a surface that isn't resistant to it.
– Injury: No joke, pressure washers. These can be hazardous, and even the smallest error in distance computation could send you to the hospital with critical wounds.
– Added costs: You'll have to pay more for repairs if you cause damage.
You must allow your home to dry completely before painting it after pressure washing. The length of this waiting period can range from 24 hours to 3 days.
Not for novices is pressure washing. High water pressure can quickly harm the exterior of your home if you lack skill. Below the siding, in addition to the sheathing, are the wall cavities. It is advisable to contact a reputable service provider for assistance if you want to pressure wash a house before painting. Experts are skilled at pressure washing homes and preparing them for painting. They have years of expertise and are skilled at adapting their techniques to the surface material. They also have the best tools at their disposal, including machines with a range of nozzles and machines with adjustable pressure levels. Ultimately, hiring a qualified cleaning service provider is a safer and more cost-effective option.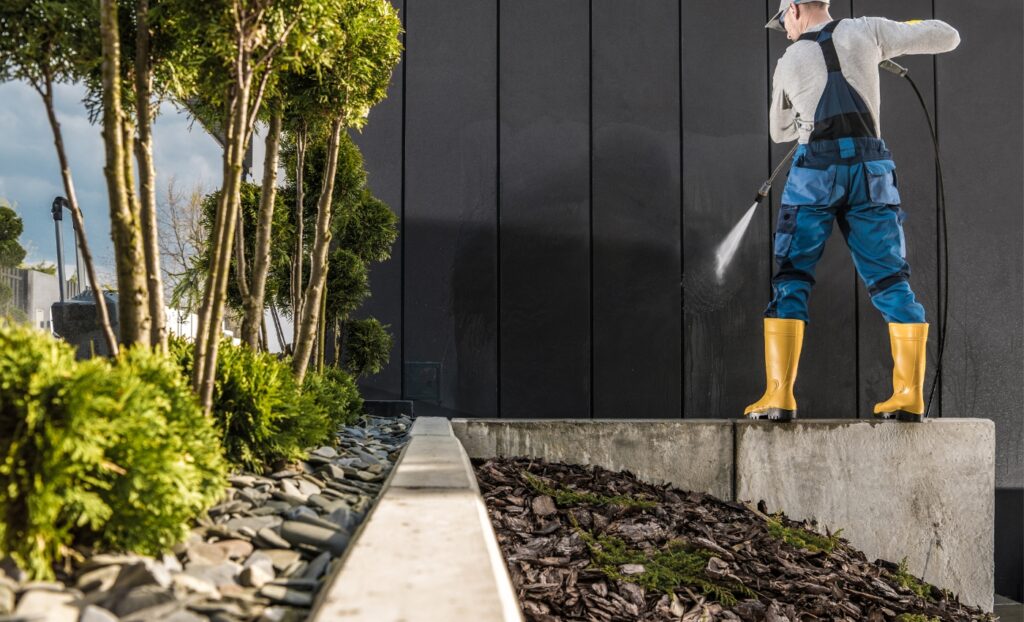 Other Precautions
By now, it's evident that you must pressure wash before painting your house's exterior. It is advised that you ask an expert for assistance. But, there are several things you should be aware of if you insist on doing things yourself (which professionals already know of). Be wary of the following risks when pressure washing your home's exterior:
1. Don't Use a Pressure Washer to Strip Paint
Before painting, you should pressure wash the exterior of your house to clean it, not to remove the paint. Although most pressure washers are powerful enough to remove paint, doing so is not advised. 
After complete pressure washing, separate old paint with a scraper, heat gun, or sander for optimal results. Using it to remove the paint can also easily damage the surface underneath, particularly wood and vinyl surfaces.
2. Be Wary of Etching
Although concrete and brick are sturdy, using pressure washers increases the chance of etching. But, the harm it might do to vinyl and cedar is considerably worse.
When spraying, keep a safe distance from your home to prevent etching; you don't want to fracture or chip your surfaces. Depending on the PSI levels of your machine, position yourself at least 2 to 6 feet away. Use a fan spray nozzle instead of a stream nozzle, which can damage your siding, to be extra cautious.
3. Don't Inject Water
Spraying at an angle is equally crucial. Avoid using a pressure washer upward at a low angle since doing so could cause water to be injected into the siding boards. Water could soak through your interior walls' insulation and sheathing, causing long-term water damage. Be sure to spray slightly downward or at a straight angle. Be mindful of your surroundings to prevent getting water into vents, doors, windows, and other openings.
Breathe New Life into Your Home's Exterior With Pressure Washing
If you want to repaint your home, all you need to do first is give your home's exterior a proper pressure washing. In case you don't have time for this task, Sparkling and Beyond is willing to help.
In our company, we have options that will fit your house's condition and pressure washing is one of them. By the way, we also have more information about many industries.
Contact us now to have the best standard cleaning services or visit our website for more cleaning tips.