Your carpets may look warm and beautiful but it is hard to keep them clean all the time. Accidents always happen unexpectedly, for example, some drops of colored liquid such as coffee, tea, oil,… accidentally fall into your carpet. Those will create stains in your clean carpets within a second that can affect the whole outlook of your carpets. If you are finding how to clean the carpet with those dirts, there won't be a one-size-fit-all solution. Instead, Sparkling and Beyond will show you the right treatment for each type of carpet dirt you are dealing with.
DIY#1: Carpet stain remover for Coffee and Tea: Beer
The natural components of coffee and tea give them a strong ability of penetrating on microfiber, especially, microfiber carpet as well as other fiber products. Coffee or tea stains seem non-removable with normal soap or cleanser. You may think of using bleach but it may destroy your carpet or fade the color of your carpet. Surprisingly, those stains can be easily knocked out by a very popular drink which is beer.
How to remove coffee and tea stains from the carpet with beer?
Simply pour some beer into the coffee or tea stains and slightly rub it, you will see that the stains fade and disappear after a while. Repeat the tasks until you are sure that all the traces have been removed.
Can I use alcohol or liquor instead of beer?
Unfortunately, the answer is no. In terms of chemical reactions, alcohol or liquor do not have enough substances to dissolve the coffee or tea stains.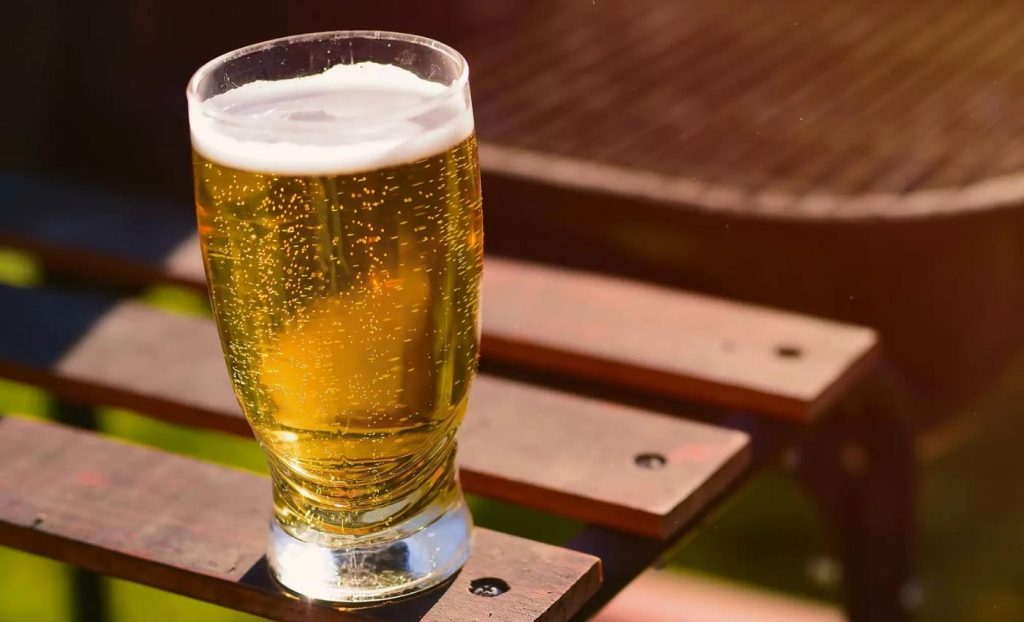 DIY#2: Chemical Carpet Cleaner: Ammonia
What most people think of when they hear the word "ammonia" is the cleaning solution used to clean bathroom and floor tiles. However, this powerful cleaner can do more than that. Ammonia mixed with warm water can make an excellent solution for your carpet and it is best for eliminating bad odor or drinks stains such as tea or coffee.
How to remove stains and bad odors from the carpet with beer?
Make a solution by using 1 cup clear ammonia to dissolve in 1/2 gallon (2 liters) of water. Then, use the solutions to sponge stains off carpeting. For the bad smell, use a spraying bottle to spray the solution onto where the smell starts. Finally, dry the carpet thoroughly. Repeat the process if necessary.
Warning: Do not combine bleach with ammonia as this could result in poisonous fumes.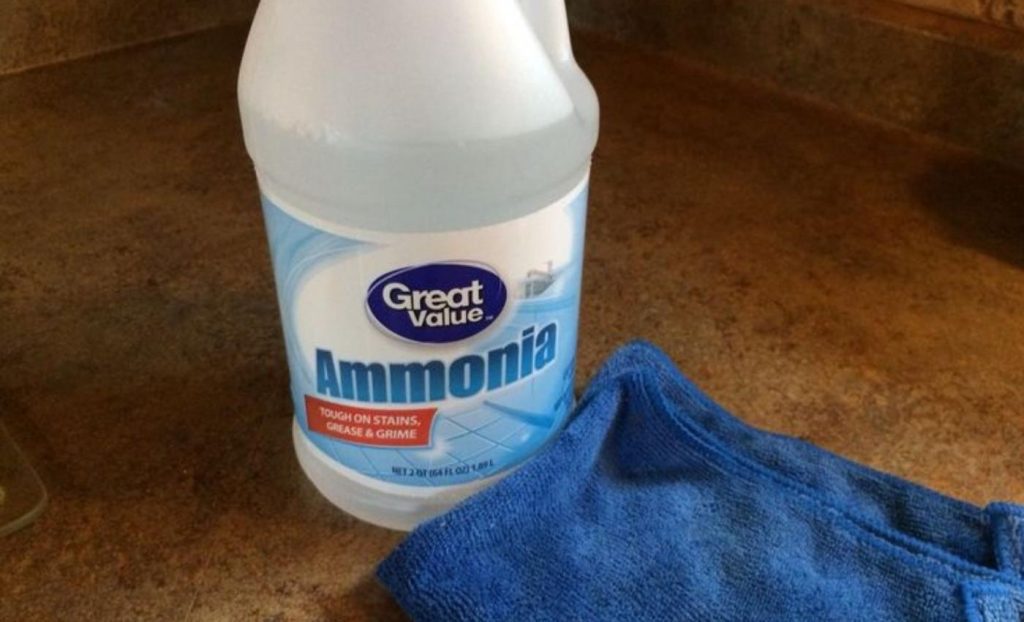 DIY#3: Carpet stain remover: Vinegar
Vinegar is a powerful cleaner that can be used to treat several different types of carpet dirt:
Light carpet stains: Use a solution of 2 teaspoons of salt diluted in 1/2 cup of white vinegar to scrub away light carpet stains. Vacuum when the solution has dried.
Large or dark stains: Add 2 teaspoons of borax to the mixture and proceed as directed for.
Ground-in dirt and other stains: Make a mixture of 1 tablespoon vinegar and 1 tablespoon cornstarch and wipe it into the stain with a dry cloth to remove the dirt. After two days, vacuum the area.
Spilt paint: Use a mixture of two cups of water, one and a half teaspoons of laundry detergent, and one and a half teaspoons of vinegar to clean up spilt paint. Wipe away the paint with a sponge before it dries and then rinse with cold water.
Fruit and fruit juice stains: 1 tablespoon of laundry detergent, 1 1/2 tablespoons of white vinegar, and 2 cups of water can be used to remove fruit and fruit juice stains. Blot after working the solution into the stain.
Coffee and tea stains: White vinegar and water should be used in equal amounts to wipe coffee and tea stains.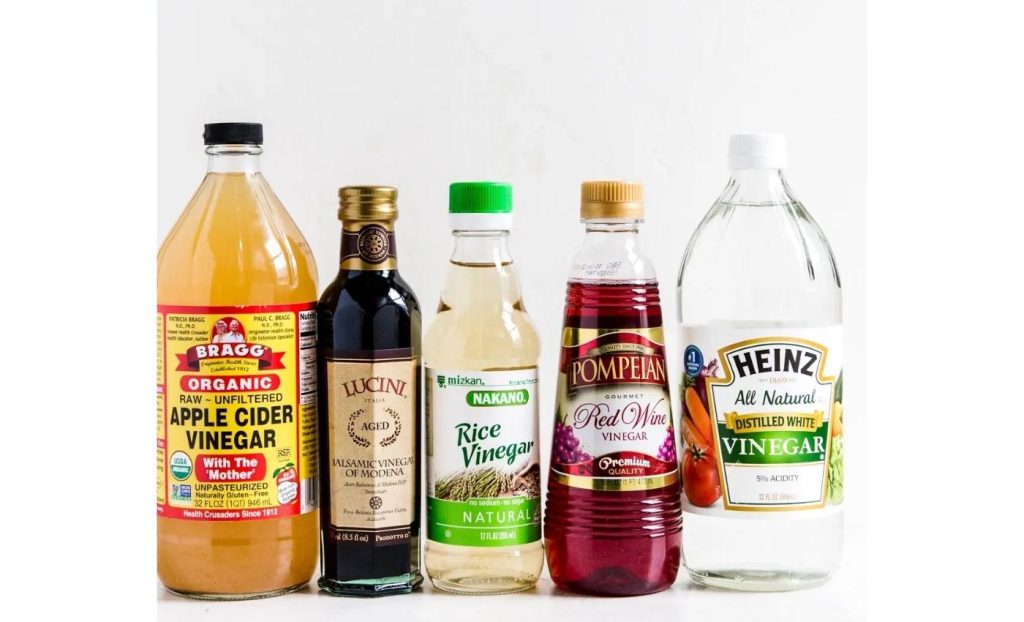 DIY#4: Most Unexpected DIY Carpet Cleaner: Shaving Cream
Shaving cream is another unusual but effective cleaner for carpets as it is able to eliminate juice stains, grease and oil stains.
How to remove stains from the carpet with shaving cream?
Blot the stain, apply shaving cream, pat it with a wet sponge, and then wipe it clean with a damp sponge. Work shaving cream into the stain, let it dry, and then massage it away with a damp, soft cloth to remove grease and oil stains.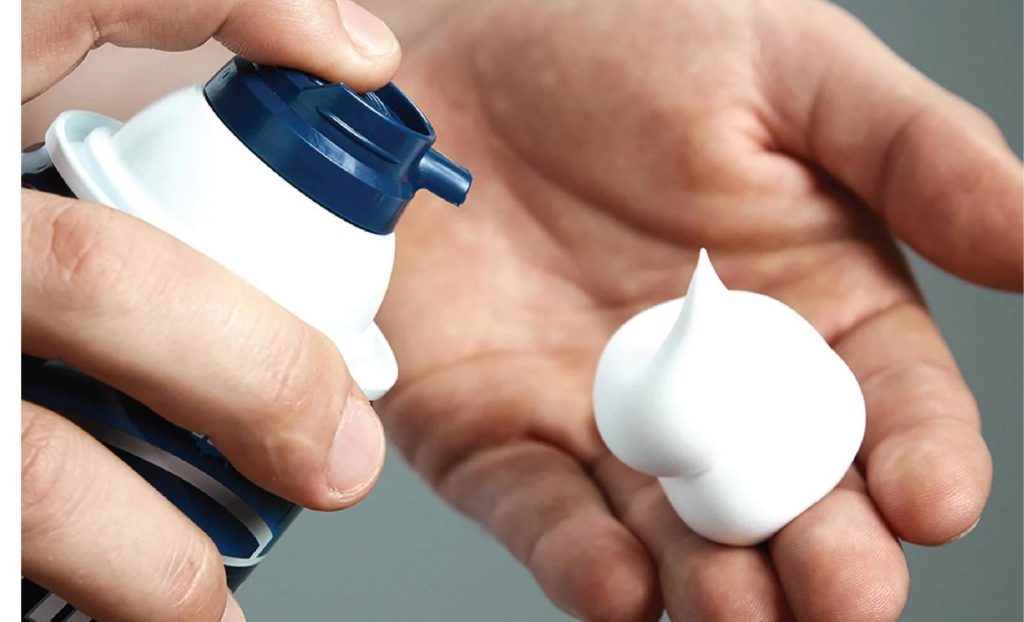 DIY#5: Carpet stain remover for Grease and Oil Spills: Cornstarch and Milk
Ink or oil stain may be one of the most common dirt in carpets and they can be deleted simply by using cornstarch and milk.
How to remove stains from the carpet with cornstarch and milk?
To create a paste, combine the milk and cornstarch. To the ink stain, apply the paste. Several hours should pass after the homemade carpet stain remover has dried on the carpet before brushing off the dried residue and vacuuming it away. Cornstarch is also excellent in removing oil and grease stains. generously sprinkle the areas, allow it to sit for several hours, and then vacuum up.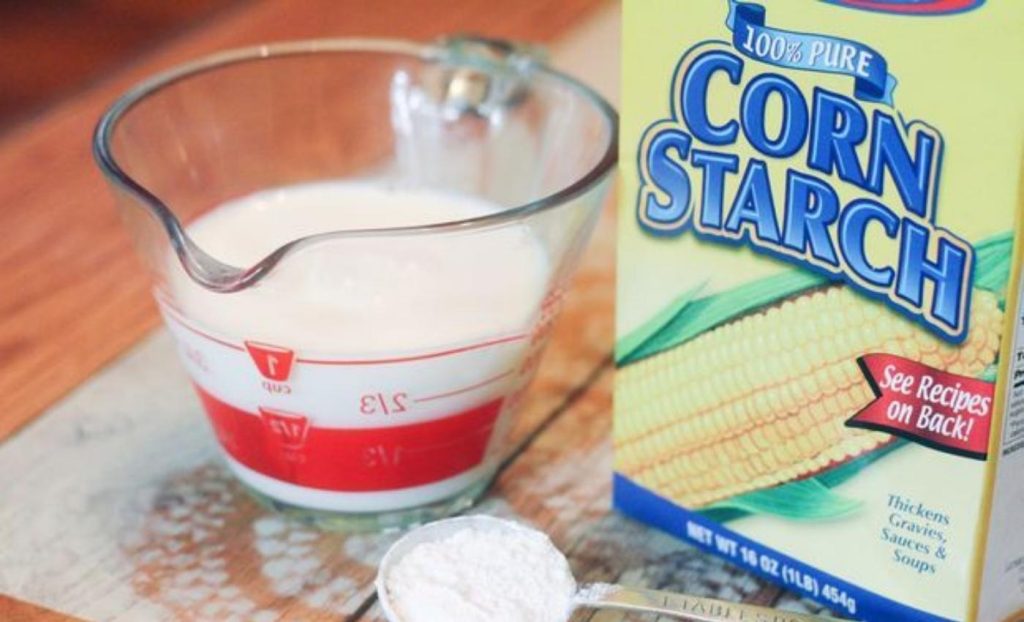 DIY#6: Multi-tasking DIY Carpet Cleaner: Salt
Salt is usually added into another DIY carpet stain remover to increase its effectiveness, especially to remove the grease, ketchup or wine stains.
How to remove wine stains from the carpet with salt?
For wine stains: If you spill red wine on your white carpet, immediately pour some white wine over the red wine while it's still wet to lighten the tint. After that, use a sponge and cold water to wash the area. Salt the area and then wait for around ten minutes. Next, sweep up the entire muck.
For grease stains: Rub the grease stain vigorously using a solution of 1 part salt to 4 parts rubbing alcohol, being careful to rub in the direction of the rug's natural nap, to remove greasy food stains from carpet.
For ketchup stains: First use tissue or sponge to wipe the ketchup out of the carpet. Then, mix alcohol with a little salt to make a solution and apply to the stain. Act quickly because it will be nearly impossible to escape once this one dries.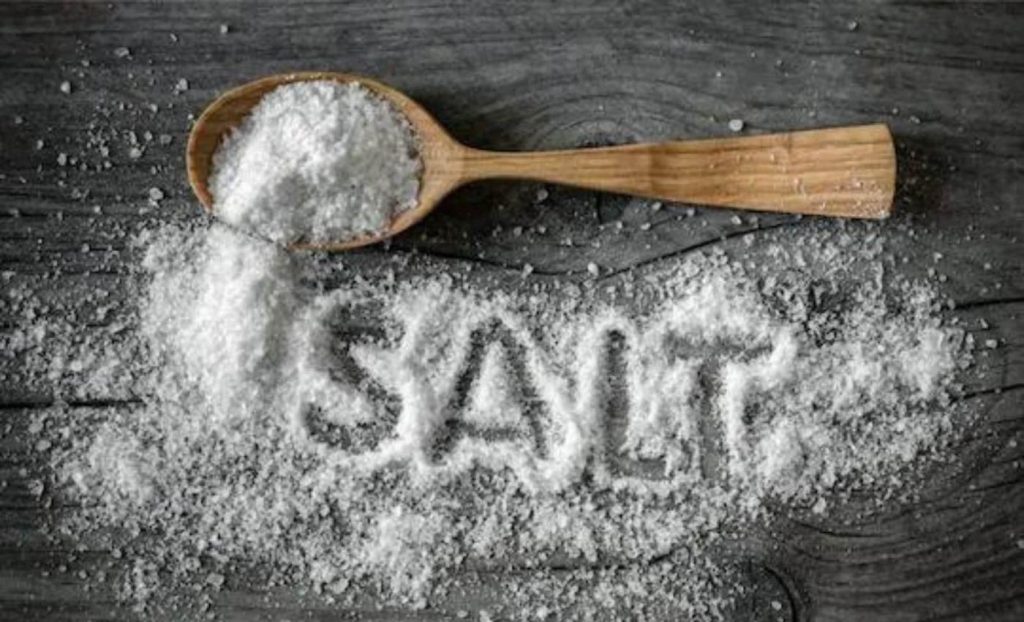 DIY#7: Carpet stain remover: Borax
Borax is helpful in keeping things clean and fresh around the house.
How to clean the carpet with Borax?
After thoroughly wetting the stain, use some borax and rub it in. Allow the area to dry before vacuuming it up or wiping it down with a mix of equal parts vinegar and soapy water. If necessary, repeat.
Warning: Remember to test this homemade carpet stain remover on a shred of carpet or a discreet part of the rug before using it on the stain.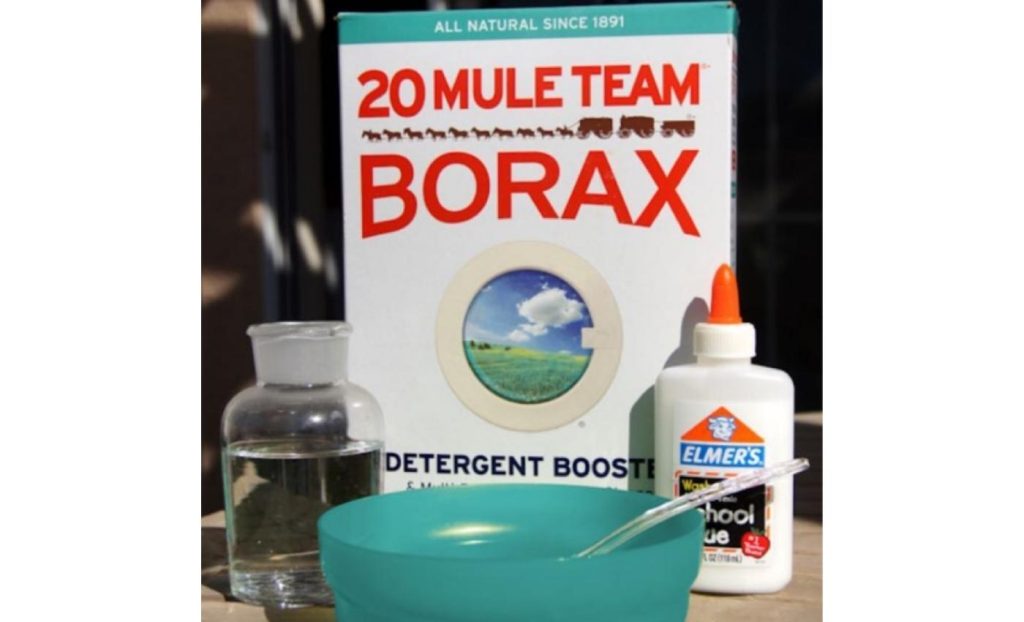 DIY#8: Carpet stain remover for Ink Spills: WD-40
Avoid letting additional stains, such as ink, harm your carpet. Use your standard carpet cleaner or gently scrub the stain with a sponge and warm, soapy water after spraying the area with WD-40 and waiting a few minutes. Continue cleaning the stain until it is all gone.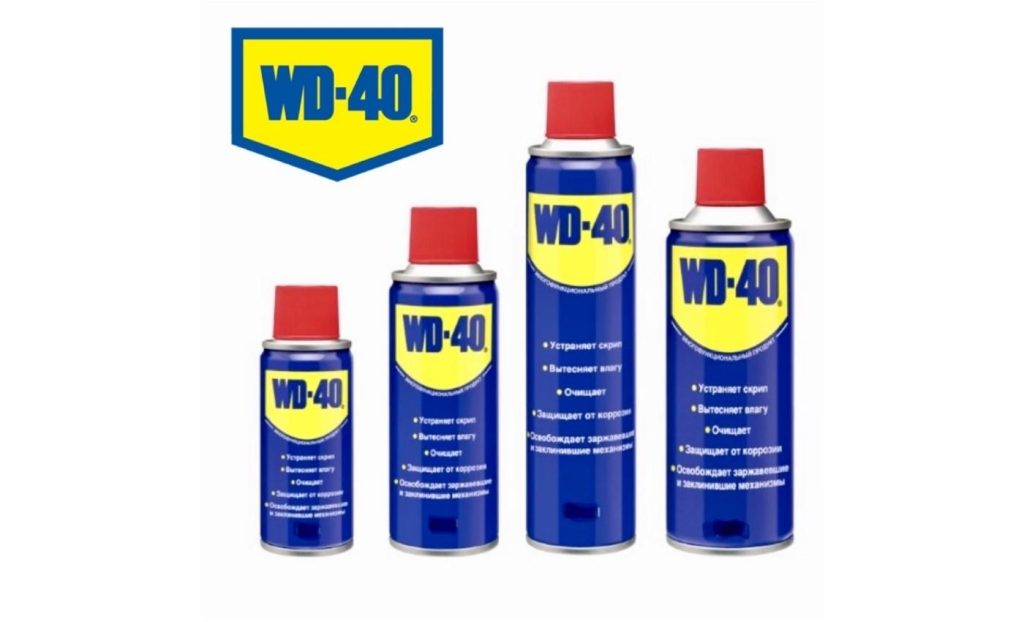 DIY#9: Carpet Cleaner for All-around Stains: Hydrogen Peroxide
If the stain is unknown, Hydrogen Peroxide can get rid of obscure stains.
How to clean the unknown stains from the carpet with Hydrogen Peroxide?
Try out this effective home remedy for carpet stains:
Combine a teaspoon of non-gel toothpaste and a small amount of cream of tartar with 3 percent hydrogen peroxide. With a delicate cloth, gently rub the paste onto the stain. Rinse. Whatever the stain was, it ought to be gone.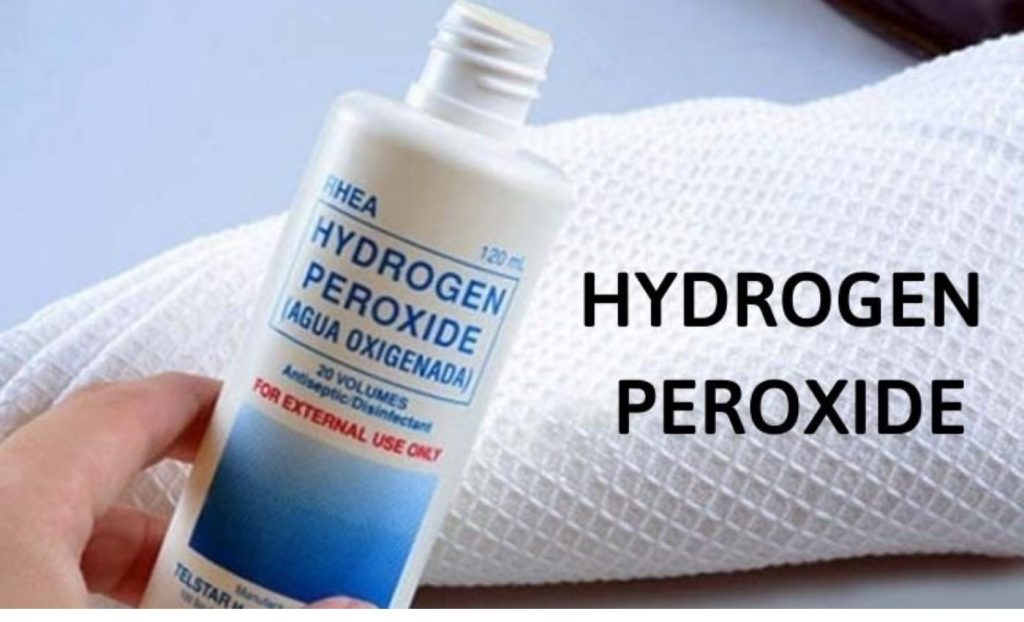 DIY#10: Carpet Cleaner for Bodily Fluids: Baking Soda
Baking soda is the most effective DIY carpet cleaner for removing grease, vomit or pee stains from carpet quickly.
How to remove stains from the carpet with Baking soda?
After vacuuming, sprinkle baking soda on the damaged area, followed by paper toweling. Before vacuuming up the leftovers, let the homemade mixture completely dry. The filthy area will be cleaned, sanitized, and deodorized using baking soda. When mixed with equal parts salt and baking soda, baking soda can also be used to remove grease marks. Sprinkle the mixture over the grease patch, then use a stiff brush to massage the powdery combination into the spot. Allow to settle for 4 or 5 hours, then vacuum up to get rid of the stain entirely.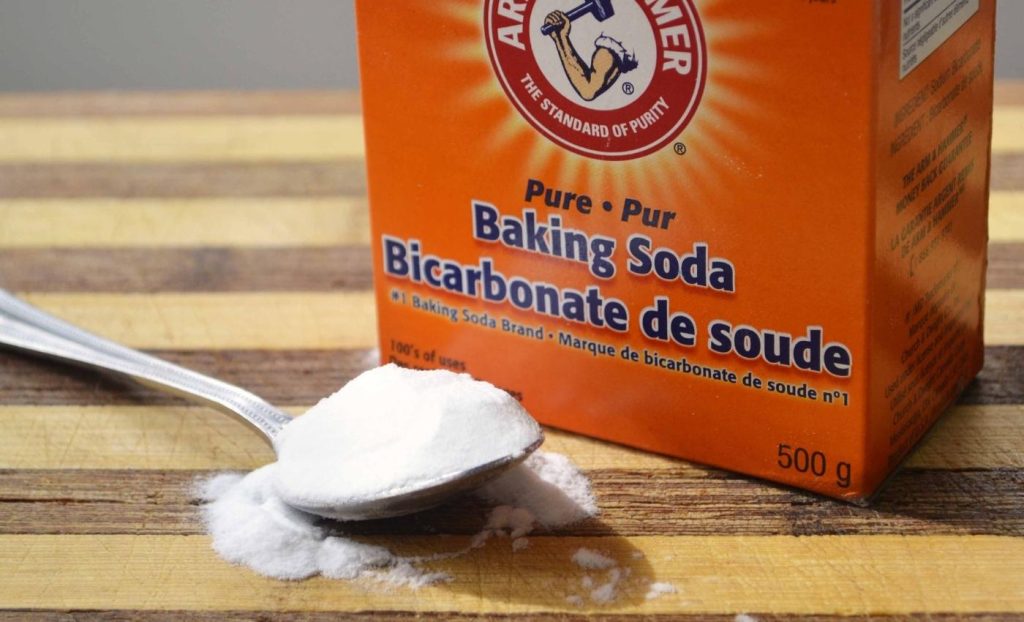 DIY#11: Carpet Cleaner for Blood: Meat Tenderizer
Meat tenderizer is effective in eliminating blood stains. Mix equal volumes of cold water and meat tenderizer over the stain, then leave it to stand for 30 minutes. Apply cold water and sponge off.
DIY#12: Carpet Cleaner for Tough Stains: Club Soda
Club soda is a miracle cleaner for stubborn stains like pet urine. Use paper towels to quickly blot up any excess urine before soaking it in club soda, blotting it again, and then scrubbing it with weak carpet shampoo. Pour club soda liberally over the stain and dab to dry; it will also remove spilt coffee and tea stains.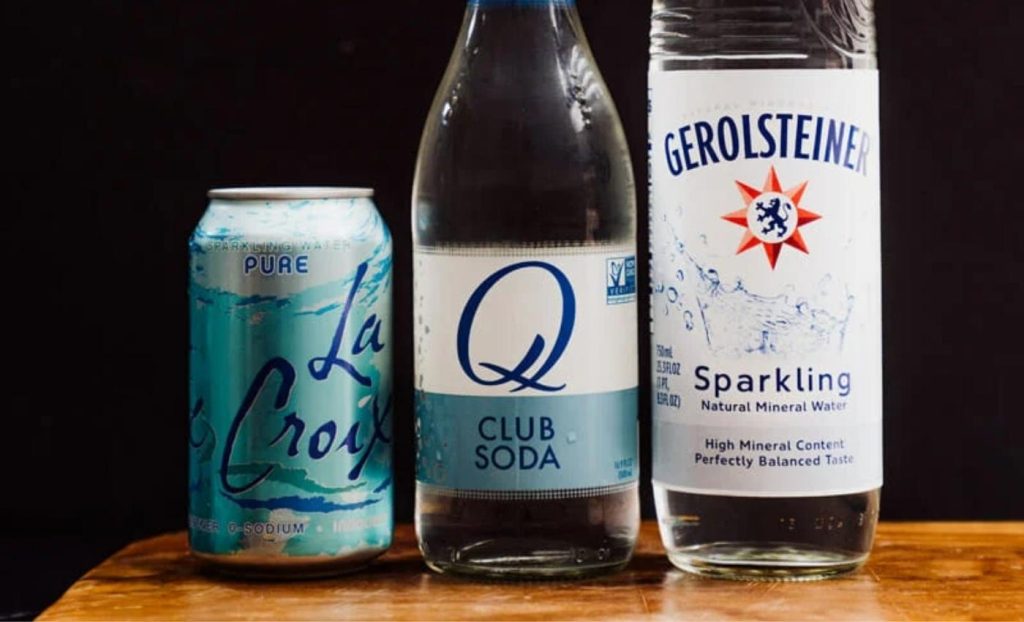 DIY#13: Stain Remover for All Fabrics: Baby Wipes
Baby wipes work well as DIY carpet cleaners since they absorb both the liquid and the stain, so use them to blot up spills from your rug or carpet. When tackling various spills and drips on your clothing and upholstered furnishings, wipes can also be used as a homemade stain remover.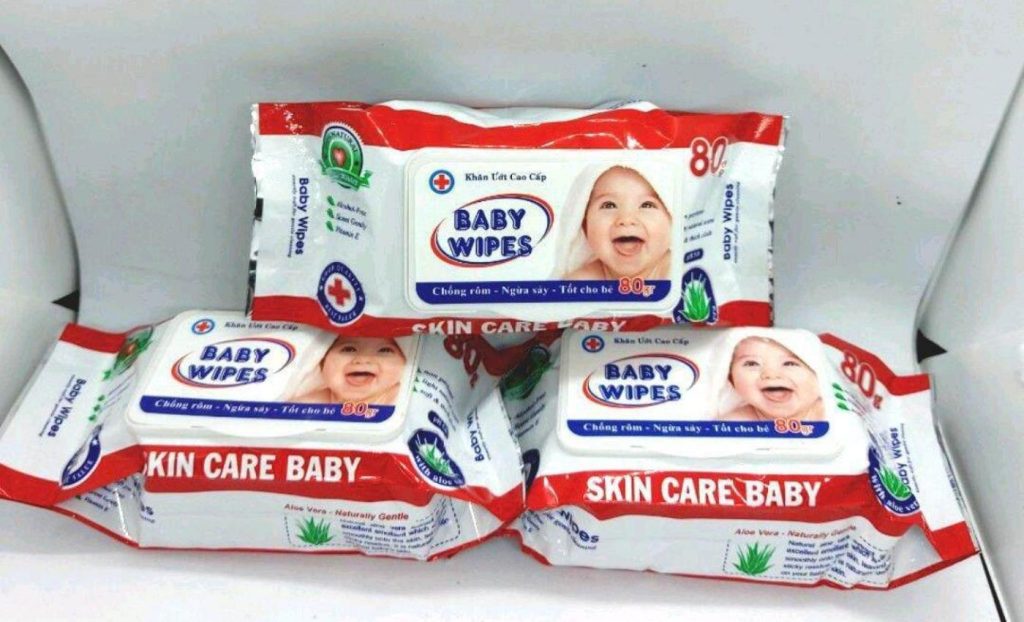 DIY#14: Carpet Cleaner for Deep Stains: Toothbrushes
A stain can be difficult to remove, especially if it has seeped deeply into delicate fabrics. Use a soft-bristled nylon toothbrush and gently dab the stain-removing solution (such vinegar or bleach) into the spot until the stain is removed to get rid of those tough stains. Brushes are excellent for a variety of cleaning tasks and other house jobs.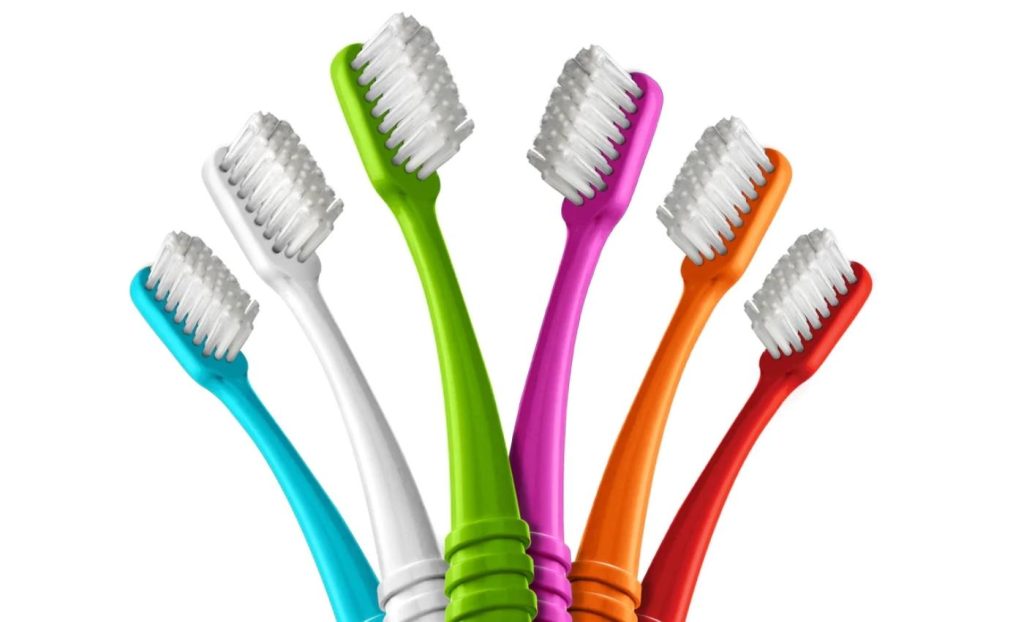 DIY#15: Carpet Cleaner for Gum: Ice Cubes
How did chewing gum get embedded in your carpet's fibers? You might need to make your own carpet stain remover using ice cubes. Initially, freeze the gum in a plastic bag with ice cubes. Then, scrape the gum with a butter knife and wipe it with trichloroethylene, a dry-cleaning solvent.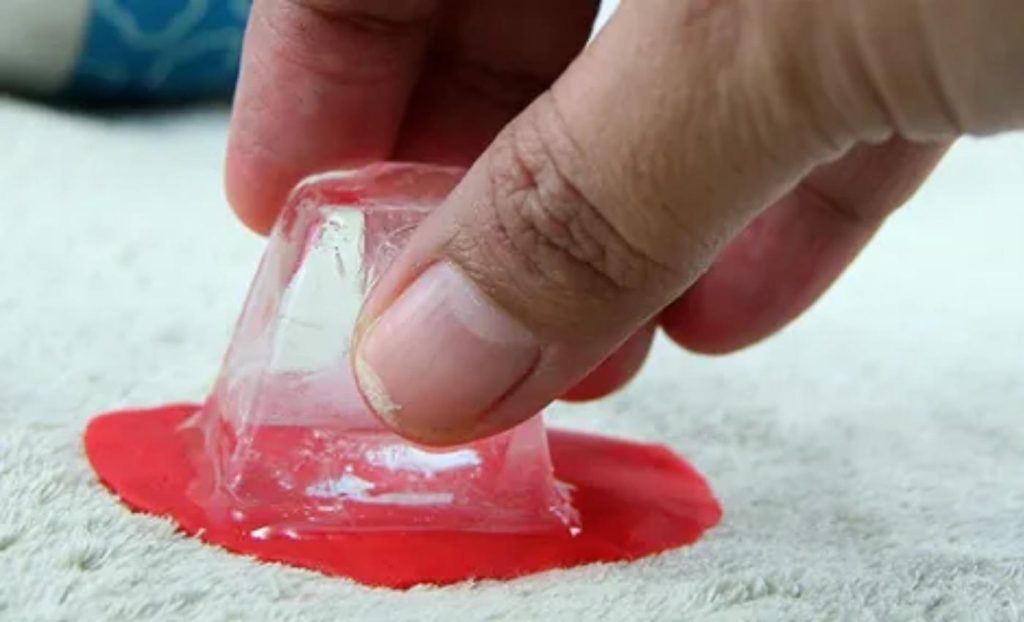 DIY#16: Carpet Spot Cleaner for Oil Stains: Dry-cleaning Fluid
Grease, lipstick, butter, and enigmatic oily fingerprints are all easily removed with dry cleaning fluid. Use a paper towel to absorb any extra oil before working the liquid into the stain from the edges to the center.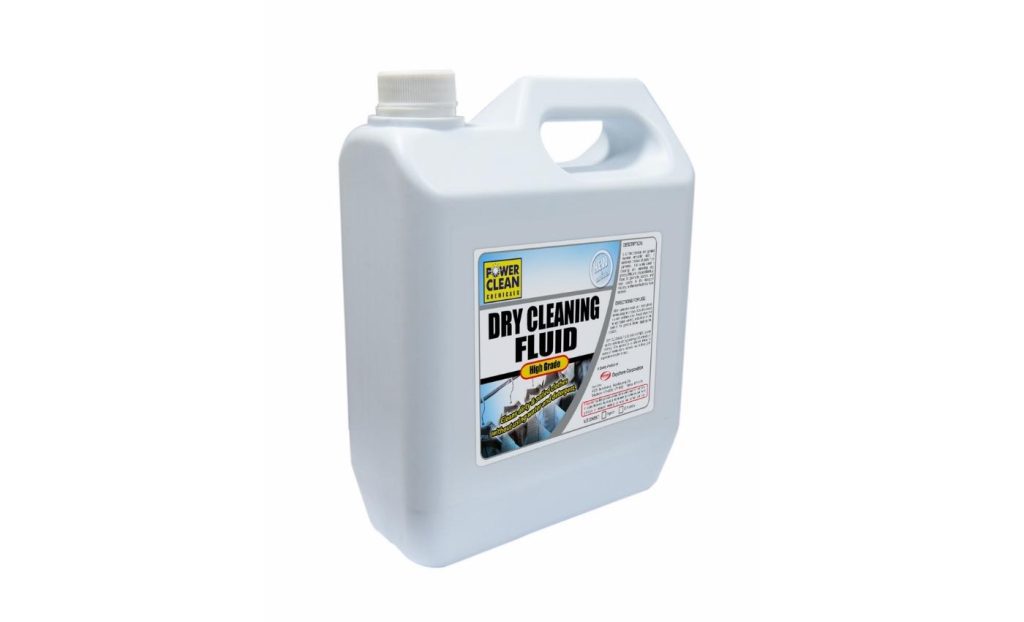 DIY#17: Carpet Cleaner for Paints and Polishes: Paint Remover
Apply paint remover carefully by dabbing on any paint, nail polish, or ink that has been spilt. Try dabbing with dry cleaning fluid if that doesn't work.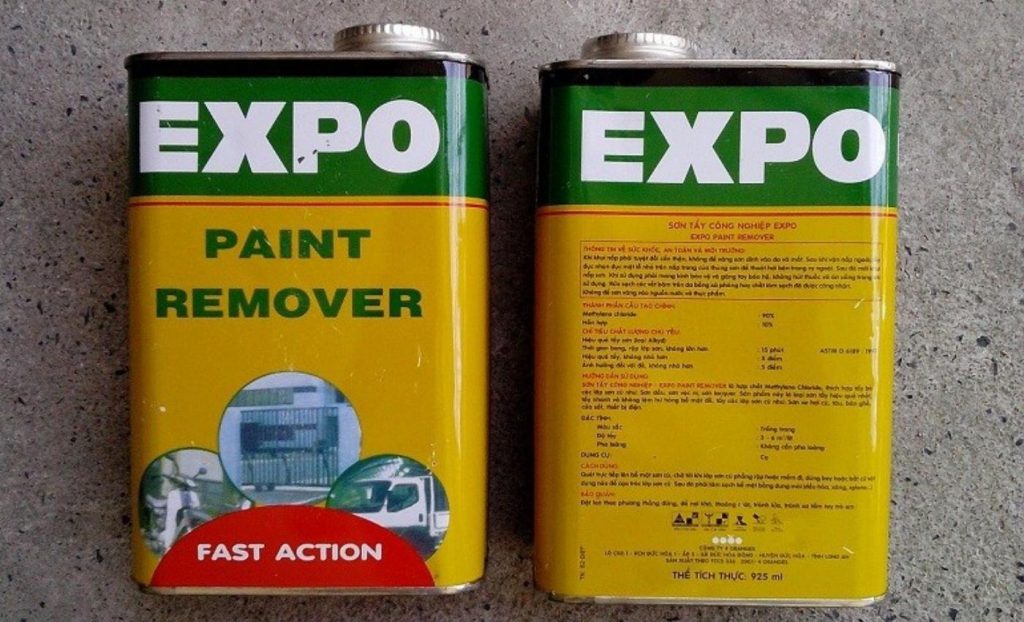 In short, when it comes to cleaning the carpet, you should consider the dirt that you need to remove, including any pets, red wine drinkers, or fatty food eaters, before choosing a carpet stain remover. Specialized components in some treatments can more effectively remove a given type of stain. A neutralizing cleaner and one that is non-toxic are essential if your young children play on the carpet. If you have a carpet cleaning machine, take the time to study the labels to ensure if the cleaner may be used in it or not.
However, if you find cleaning carpet is a difficult task, the best option is to call our professional carpet cleaning service which provides you with the cutting-edge equipment and the experienced cleaning staff needed to clear all the dirt and stains in your carpet no matter how tough they are. Our support team is waiting for you, schedule a demo right now!
As an interior designer, I have done many researches regarding building a healthy living space. This job is my passion and I am happy that I have helped a lot of customers to improve their living space. Out of work, I like art, I often spend time on painting to relax myself. Completing a colorful painting helps me refresh my energy.