Carpets can last longer with professional cleaning performed regularly if you want to maintain the beauty and comfort of your carpeted floor. The best way to keep your lovely carpets and ensure that they last as long as possible is to have them cleaned, so finding out how much it will cost to have your carpet cleaned is the first step.
You don't want to overpay for this necessary service. Thus, it's critical to know the typical carpet cleaning price. Sparkling and beyond has written this post with some valuable details on what you can anticipate from a professional carpet cleaning to assist in answering the question "How much does carpet cleaning cost?"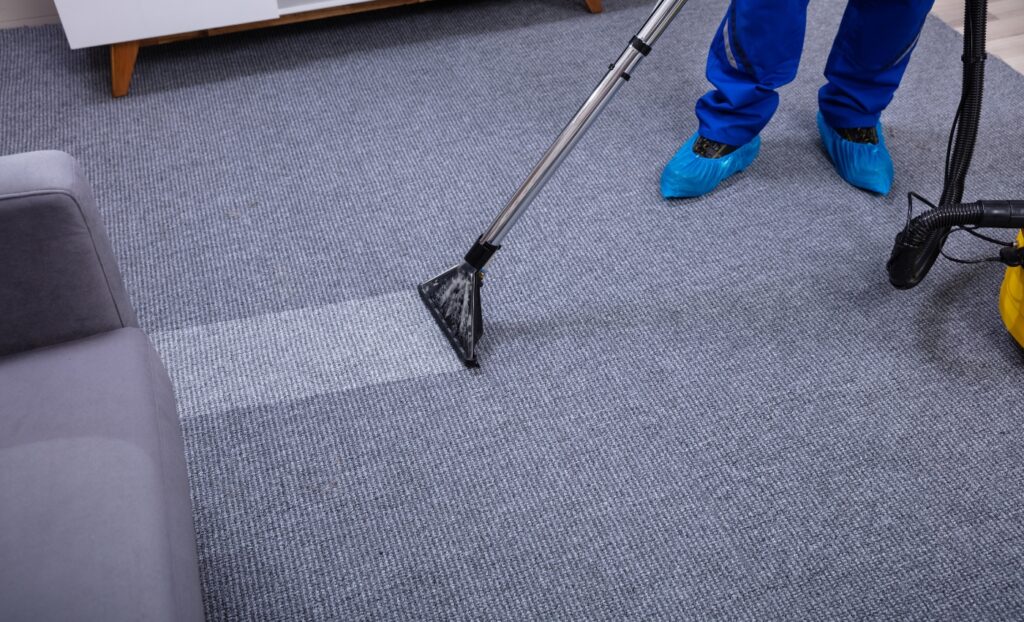 Pricing Points for Carpet Cleaning in 2022
The typical carpet cleaning cost in the industry is between $123 and $250, with most households paying about $175. Requesting a free estimate from a cleaning service provider is preferable if you want to know the precise or more accurate cost for your carpet cleaning requirements.
Also, the cost may differ based on the business and your region. Make it essential to determine if the estimate being provided is binding. Being confident that the price is fixed makes a binding estimate more trustworthy. If the carpet cleaner finds unpredictable conditions in your house, the non-binding estimate may alter.
Related: 10 reasons why you should get your carpets cleaned regularly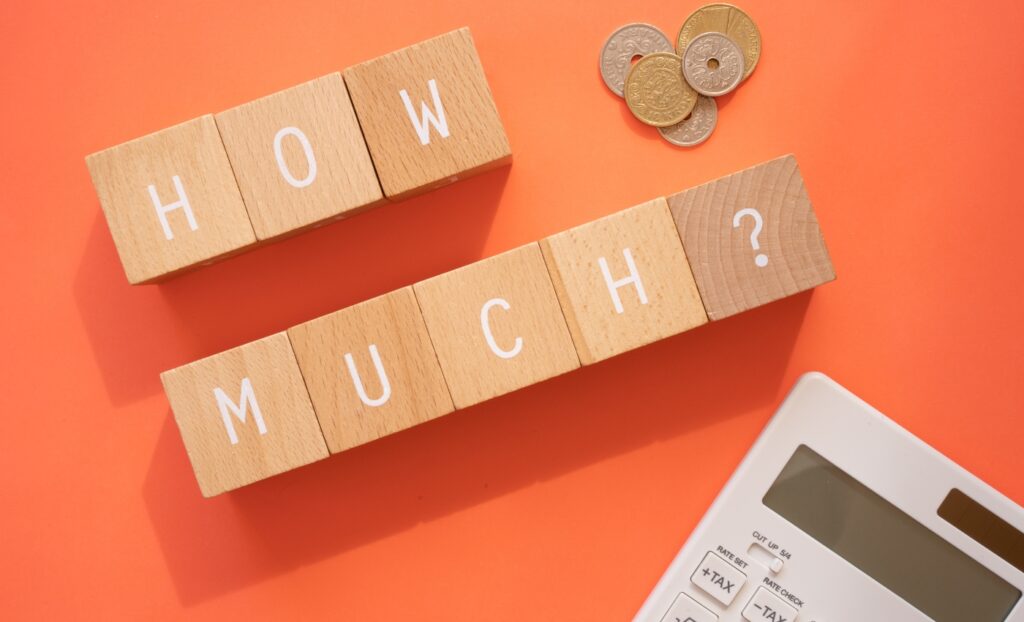 Factors Affecting Carpet Cleaning Cost
You should be aware of the variables affecting the overall carpet cleaning cost since additional work may increase your price from the usual estimate your cleaning business provides.
1. Types of carpet
Many materials, including nylon, polyester, wool, cotton, and olefin, are used to make carpets. Each type of material has a characteristic that influences how well a carpet can be cleaned. The cost will increase if your carpet fiber is difficult to clean.
Cotton and wool are the most abundant and pricey carpet materials on the market and the most challenging to clean. These carpets will cost anything from $110 to $160 to have cleaned.
Cut and level loop is a mid-range carpet material. The average cost to clean this carpet is $75 to $120.
Prices for Berber carpet cleaning range from $80 to $100.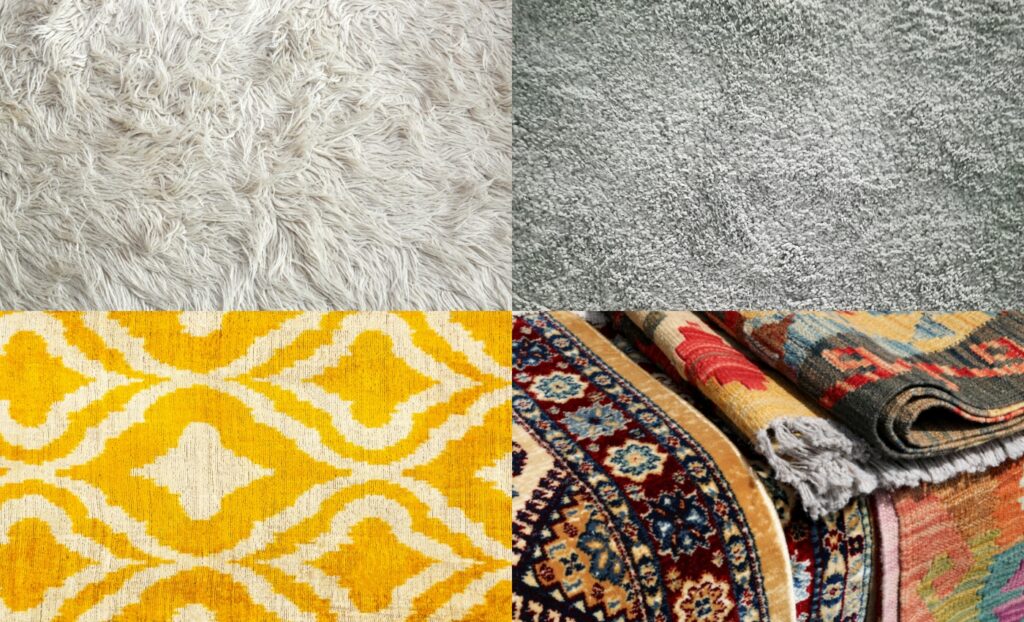 2. Sizes of carpet
Several reputable carpet cleaners bill by the square foot or by the room rather than by the hour. Costs for professional carpet cleaning typically run from $0.20 to $0.40 per square foot. Usually, a crew will come to your house to measure, count, and estimate the square footage.
Each room may cost between $75 and $125 if the company charges a flat rate per room, while certain establishments may have a maximum room size and charge more for larger rooms. The business might provide carpet cleaning specials for various rooms if a homeowner wants to clean the carpets throughout the house.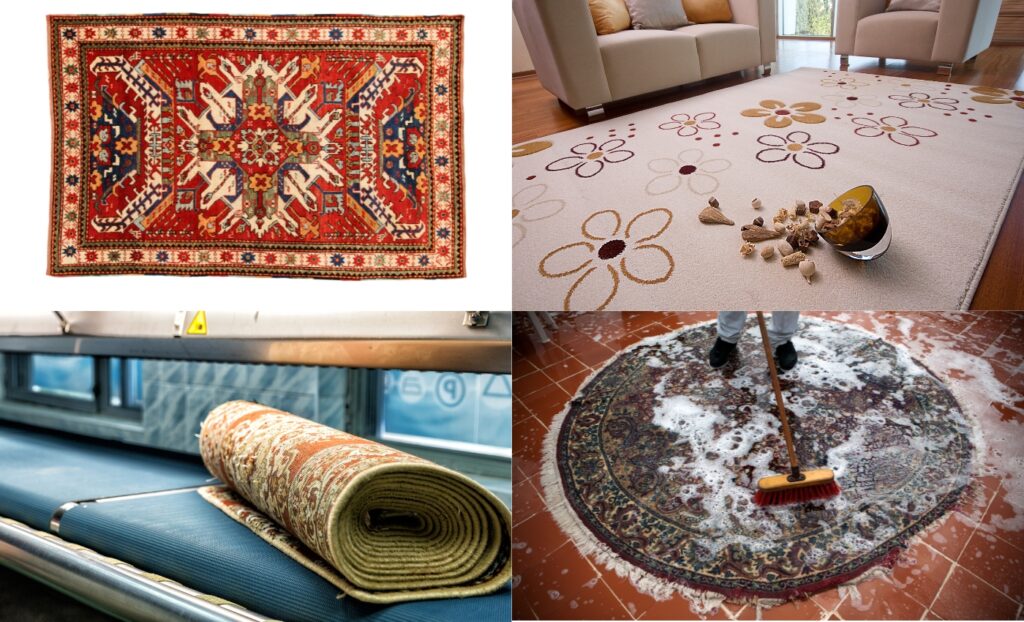 3. Carpet cleaning techniques
There are various carpet cleaning techniques, each with unique requirements and costs. What kind of cleaning technique will work best depends on the type of carpet, length of the pile, general condition, and quantity of set-in stains.
The time it takes to clean the carpet, the cleaning agents necessary, and the type of equipment needed all impact how much it will cost. The most popular cleaning techniques are shampooing, dry cleaning, hot water extraction, encapsulation, bonnet cleaning, and carbonated cleaning. 
Every technique has benefits and drawbacks, so understanding the differences will help you make an informed choice.
Related: The ultimate guide to carpet cleaning techniques and methods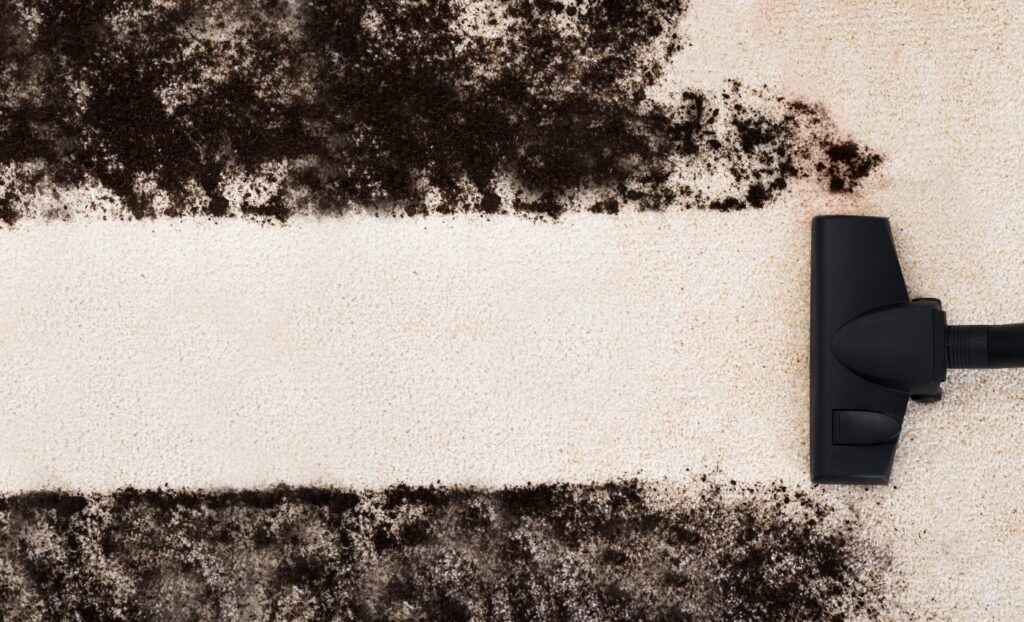 4. another factor cost for carpet cleaning
Carpet cleaning for apartments: The typical carpet cleaning cost in flats is $30 to $80 per room. Depending on the difficulty of delivering the equipment to your home, the price may vary based on what floor you are on.
Carpet stairs cleaning: For each additional step, carpeted stair cleaning costs an average of $2 to $3. Most nearby cleaners will charge you separately for this and not count it toward your square footage.
Stain prevent: Your carpets may occasionally become discolored due to spilled food, beverages, or pet mishaps. Costs for stain cleaning services might increase by $40 to $300.
Moving the furniture: Local carpet cleaners typically charge for transferring your tables, sofas, and chairs if your home hasn't been set up for them. Typically, each person is paid $20 to $50 per hour.
Square Footage Prices vs. Per-Room Pricing: Some businesses bill per room or square foot; between $0.20 and $0.40 is the range for the average price per square foot. It's simple to determine prospective carpet cleaning charges by utilizing this estimate; those who charge by the room often have a set rate per room.
Related: How to remove almost every type of stains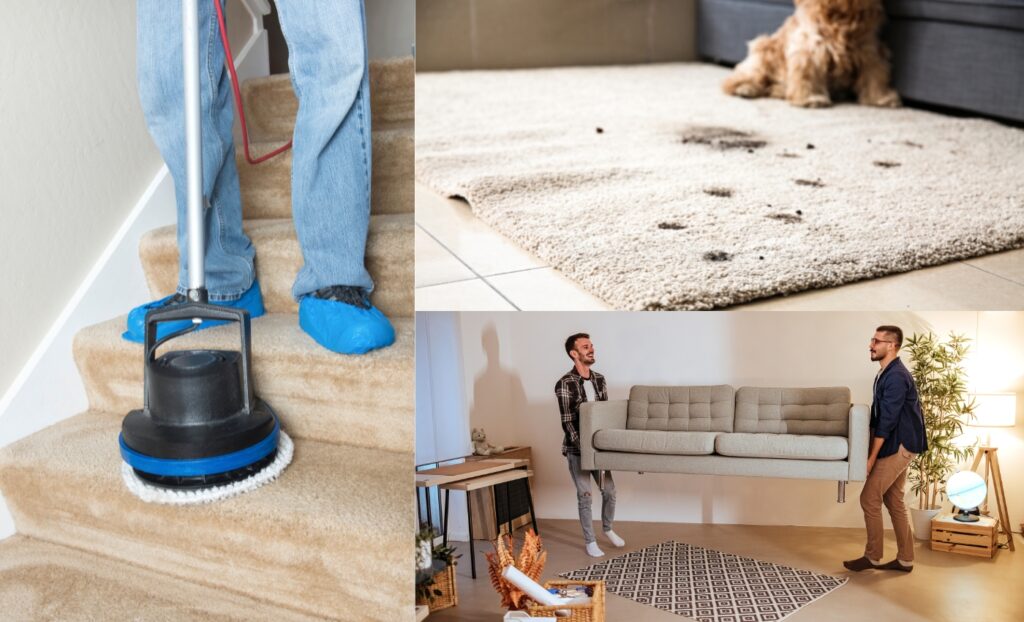 5. Carpet cleaning price per method:
For each type of carpet and stain, specialized methods are available for all clients. Most homeowners prefer steam cleaning since it removes deep stains, hairs, and filth from all carpets kinds.
Steam cleaning a carpet: This is the ideal solution for most households because it can ensure a 90% deep cleaning action on all carpet kinds—costs for steam cleaning carpet range from $100 to $500. Several firms also offer warranty services for their carpet cleaning packages to ensure your welfare and pleasure.
Carpet shampooing: If your kid has a habit of spilling juice, washing your carpet will remove any particularly soiled areas. Removing all those foams requires significant water, but this procedure is also effective for heavy soils and stains. Price ranges from $80 to $400 on average.
Dry carpet cleaning: You might choose dry cleaning if you only need your carpet cleaned quickly. The dirt on the carpet is only removed from the surface with this technique. Dry carpet cleaning typically costs between $75 and $350. Also, it's a popular option for hotels and workplaces with busy carpeted hallways and meeting spaces.
Carbonated cleaning: When you think about carbonated cleaning, the fizz of soda pop probably comes to mind. Little chemical bubbles are used in carbonated cleaning to force dirt out of fibers and lift it into the suction. Carbonated cleaning pushes dirt to the surface for simple removal rather than just freeing it from the carpet fibers. Carbonation typically costs between $125 and $600.
Carpet cleaning with hot water extraction: A sophisticated kind of steam cleaning called hot water extraction uses jet nozzles to apply boiling water to the carpet while utilizing an ammonia or acid solution to liquefy any dirt or debris. You should expect to pay about $400 for a conventional treatment of hot water extraction, with an additional 20% to 30% for cotton and wool.
Related: Best carpet cleaning solution that can help you out of any mess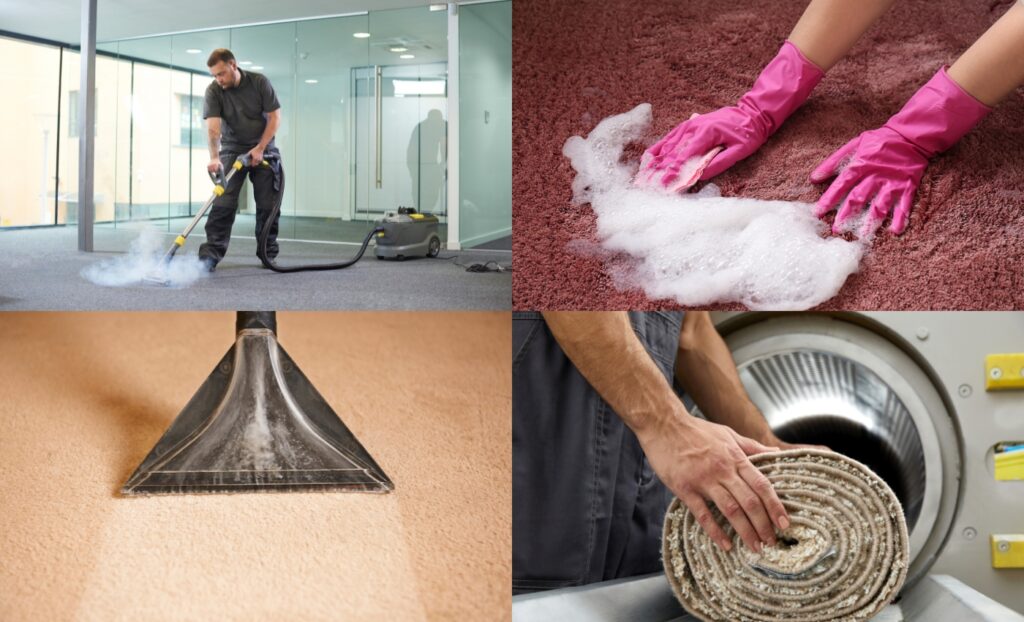 What Are the Prices for Carpet Cleaners?
You might try to clean carpets on your own by renting a carpet cleaner. A 24-hour rental of a carpet cleaning machine can cost as little as $29.99.
Renting the equipment and performing the labor yourself appears to be significant financial savings, but cleaning the carpet is more complex. A small error when using a carpet cleaner could cost you a lot of money or harm your carpet.
You shouldn't hesitate to hire a professional carpet cleaner to complete this task because they will perform a better job than you could and do it so quickly. Although people who try to clean their carpets frequently end up messing things up, hiring a professional carpet cleaner may cost you more time and money.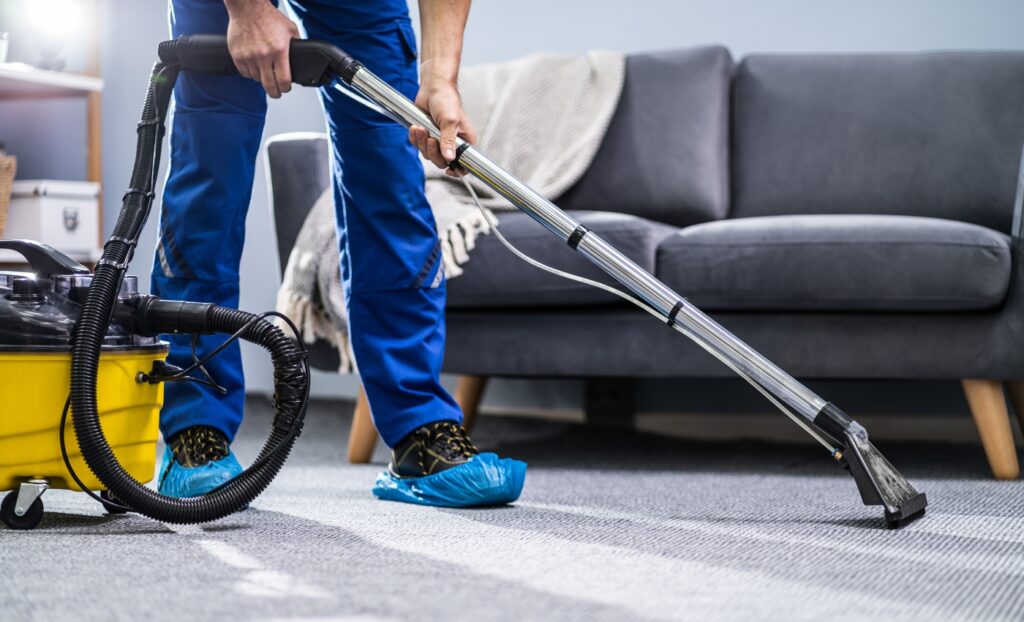 A Flexible and Reasonably Priced Carpet Cleaning Service!
It can be difficult to stay within a budget for the price of professional carpet cleaning, and any additional expenses incurred throughout the project can add up rapidly. Using the least expensive cleaning service you can find is one method to cut costs on carpet cleaning, but there are other ways to save without sacrificing the services you need.
Sparkling and Beyond always have a reasonable pricing range for your needs in carpet cleaning for your homes and businesses!
Need some tips? We're here to help
No matter what your cleaning problems are, you can count on sparklingandbeyond.com to make your life easier! We provide you with affordable and reliable cleaning services and a lot of helpful tips.
In case you want to book our services, feel free to contact us today! Our experienced cleaning experts are waiting for you!
If you want to check our availability and pricing, please check here
Though my main major is Economic law, I have an interest in writing. Doing this job not only helps me to fulfill my writing hobby in my free time but also provides useful knowledge for my field of study. Besides, I usually spend my free time hanging out with friends to cheer myself up and make good memories in life.