A mess is life. You will inevitably spill some if you drink a glass of wine or a cup of coffee. Cooking can spill oil and grease, art efforts often leave paint and ink unexpectedly in places, and adventures can leave blood stains.
Everyone gets stains, but we have professional guidance to help you remove them so you may eat, drink, paint, and live without concern. It goes without saying that you should retain your happy memories in your heart rather than on your clothes or carpet.
Here are our tips for removing those stains from clothes, carpets, and countertops:
Stain Removal Methods and Products
A little elbow grease and one or more of the best stain removers listed below are required to remove stains.
Water
Water should always be your first option because it helps stains fade and dilutes them. Water is frequently disregarded as a powerful cleaning and stain remover, claims Sokolowski. Water helps stains vanish by diluting them. It can end up being all you require. "Always begin with simple, cold water and only add additional cleaners when necessary." The only caution is to only dry clean garments and not use water on them.
Vinegar
Vinegar's acidity and low pH make it a potent cleanser and stain remover. Even the worst stains can be removed with a combination of vinegar and baking soda. While it's a common myth that vinegar will fade colors from clothing, vinegar is really gentle enough to use on most fabrics, can restore and brighten colors, and can even stop fading. On organic materials like wood, however, it should be used with caution.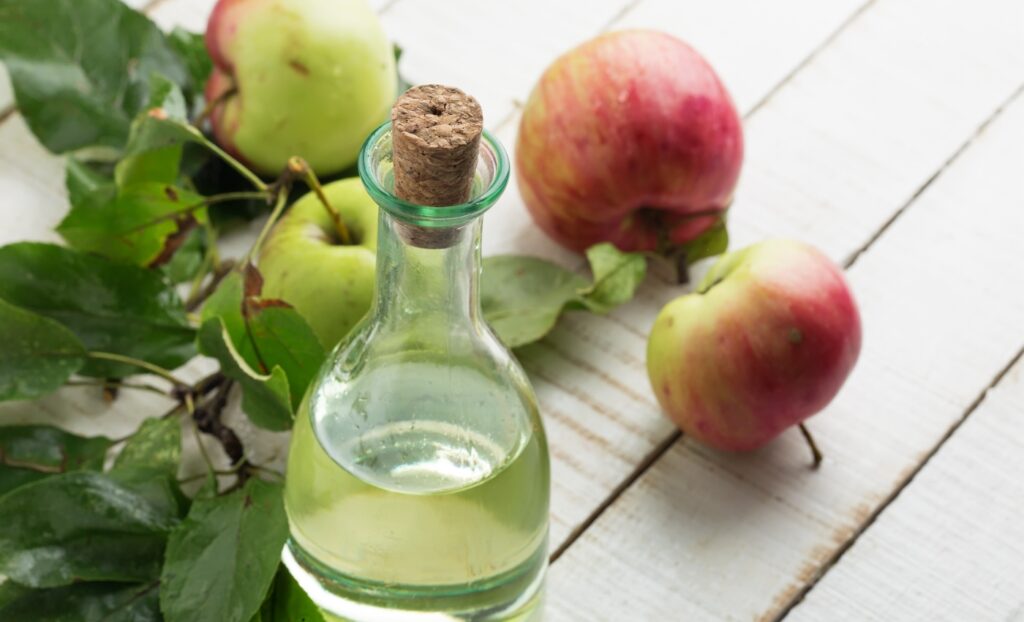 Baking Soda
For stains on clothing, rugs, or couch upholstery, baking soda works well. It aids in spill cleanup, particularly when combined with a paste of one cup baking soda and one and a half cups water. As the paste dries, the stains are removed, and the surface can then be vacuumed or cleaned.
Most Common Stains
Coffee Stains
Daily coffee drinkers might expect spills to occur. But don't worry, they can remove those brown stains. As soon as possible, blot up as much of the coffee as you can. Then apply the mixture to the stain with a clean, white cloth by combining warm water, dish soap, and white vinegar. The dry coffee should first be softened with a little warm water if you can't get to it right immediately. Here is a method for cleaning coffee stains from carpet.
Blood Stains
Bloody noses, nicks from shaving, and skinned knees. Unexpected blood stains can be removed from your favorite clothes, but the key is to act quickly because dried blood can create a mark that is impossible to remove. Blood is actually perhaps the most difficult stain to get out of carpet.
Luckily, you probably already own one of the best blood removers: white vinegar. Soak the stain for five to ten minutes in a mixture of one cup vinegar and two cups warm water, then dab the blood away. Find out more about how to remove coffee stains.
Oil and Grease Stains
Anyone who has accidentally spilled salad dressing on their favorite shirt is aware of how difficult it can be to remove oily stains from clothing. The secret to getting rid of them is to first use a powder, like baking soda, baby powder, or cornstarch, to absorb as much grease as you can.
Paint Stains
Act now! Water-based paint won't wash off after it dries. If you catch it while it's still wet, just rinse the paint out with some warm water and continue washing. Apply paint thinner or turpentine to the stain for oil-based paints and varnish, then rinse, treat with stain remover, and wash the item.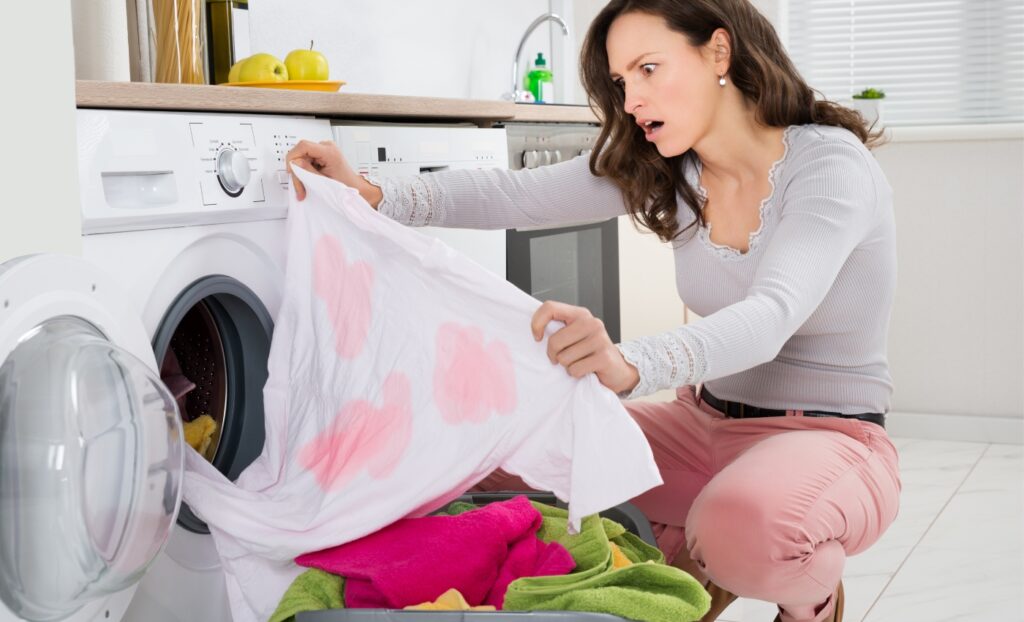 How to Get Stains Out of
Clothes
We've shown you how to deal with spills on clothing as soon as they happen, but how can you get rid of older stains that have previously been cleaned and dried? How can you get rid of stains that you're not even sure what they are? Simply spray the stain with cleaning chemicals when you are unsure of what it is, let it sit for 5 to 10 minutes, and then soak it in cold water with Oxygen Boost. That generally helps older stains as well. The soak time increases with the stain's toughness. Don't give up if you have to repeat the procedure a few times.
Carpet
For carpet, the general stain-removal rules—act immediately, blot, use cold water—apply, but the best procedure will depend on the substance and the stain itself. Start addressing the spill as soon as it occurs. When water is insufficient, a commercially available cleaner that has been proven to be safe and effective on the majority of materials may be needed. With a specially formulated stain remover like Wine Away, you might achieve greater results for stubborn stains like red wine carpet stains.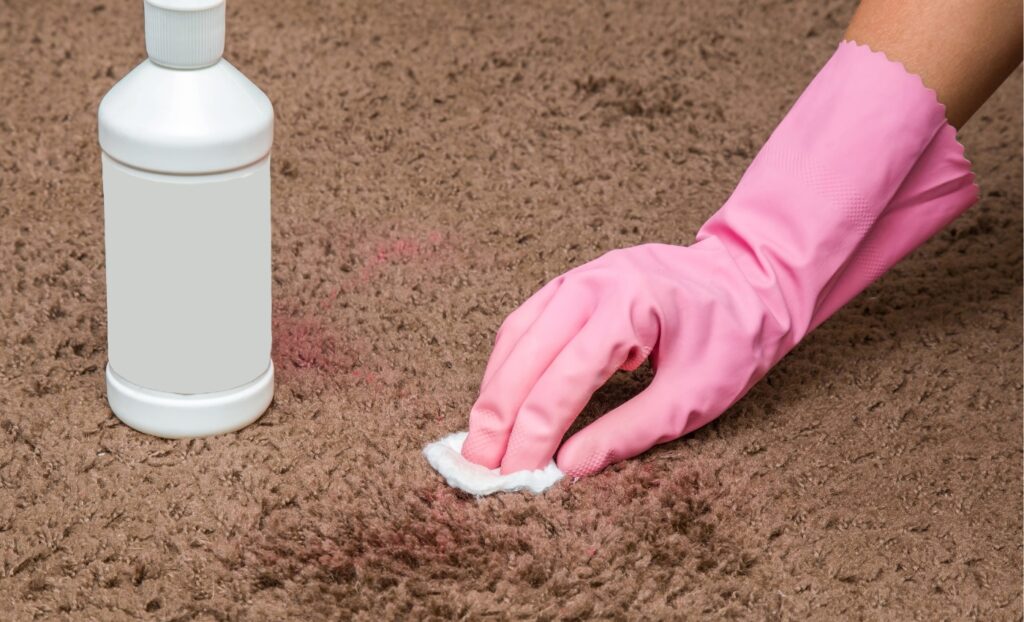 Couches
It is best to speak with the manufacturer for advice before taking any chances with expensive products like couches. In example, leather can be easily ruined if it is not cleaned properly.We believe that a gentle scrubbing with soap and water should be sufficient for the majority of couches.
Stains Removal Tips
Act quickly
It goes without saying that removing stains as soon as possible is the simplest method. A stain that has been allowed to dry out before being treated will be more difficult to remove, even with the most amazing stain removers.
Use cold water
Always start with cold water because it's least prone to establish a stain. Hot water should never be used on stains of unknown origin since it can set protein stains like milk, egg, or blood.
Don't let stains dry
We suggest that you should keep the stain away from sources of direct heat, such as lamps. Remember, never tumble dry soiled clothing. The stain will be established by the heat.
Got all necessary information?
We provided many solutions to stay away from stains. In case you want to know more about cleaning tips. Don't hesitate to visit our website, Sparkling and Beyond will be ready to meet your needs.
Moreover, we can also help you with your cleaning tasks no matter where you live, a house or a mainson. Our well-experienced cleaner will make sure you are completely satisfied with our cleaning services. Contact us right now to get a free quote! We are proud of your trust.