When was the last time you cleaned your phone? Smartphones have become essential to everyone as we use them almost all the time. However, because of the frequent contact with our hands, the phones are also means for contagious diseases.
Additionally, they are one of the main sources that cause acne and other skin contaminations. With the exponential covid-19 growth, it is especially important to sanitize your devices regularly to avoid the risk of being contracted with such dreadful virus.
In this article, Sparkling and Beyond will introduce methods for cleaning your phones properly so that you can effectively protect yourself from infectious diseases.
How to clean your phone case
The cleaning methods of phone cases are different depending on the material it is made of. The following list introduces different methods regarding such a variety of materials.
Leather case: You can wipe up the leather with a piece of cloth with water and a mild hand soap mixture as excess soap could damage the leather. You can also replace the soap mix with a mild cleaner to remove more unyielding dirt.
Plastic, silicone or rubber: Immerse the case in dish soap and warm water mix for some minutes. For tougher stains, brush them off with a toothbrush. After this, dry out the case with a piece of microfiber cloth.
Wood: Remember not to use water to clean the wood or it will be damaged. Simply use microfiber cloth to wipe it regularly.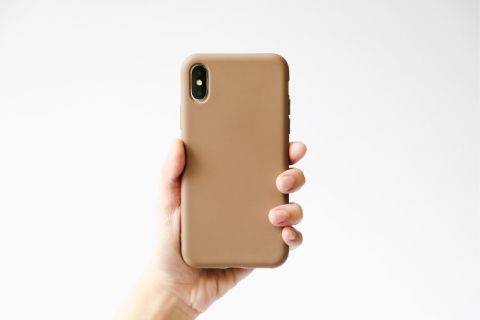 General cleaning of your smartphone
Firstly, turn off your phone before cleaning to ensure no short circuit could happen and you can check the screen more clearly while cleaning.
This can also avoid opening any app by accident. If your phone is in a case, remove the case too.
To begin with, use microfiber cloths such as the one you use for glass cleaning to wipe the screen with 70% ethanol or isopropyl alcohol or warm water with soap.
Also, wipe up the side and back of your phone. Make sure the liquid does not go into any port like charging port or earphone port.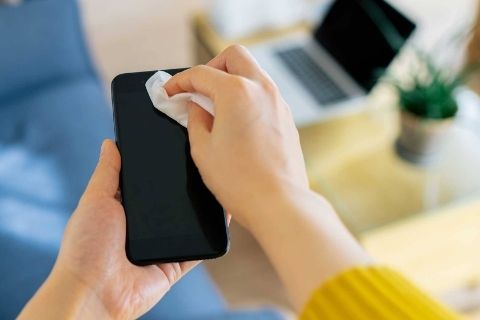 Here is some information about phone maintenance. It is encouraged to install a case for your phone since phone cases can prevent clashing damage.
If your case is made of silicone or leather, it can also avoid viruses from staying on the case for long.
Also, it is recommended to install a screen protector to avoid scraps or cracks on your screen. The screen protector can also shield the screen from acid substances, which can damage the screen glass.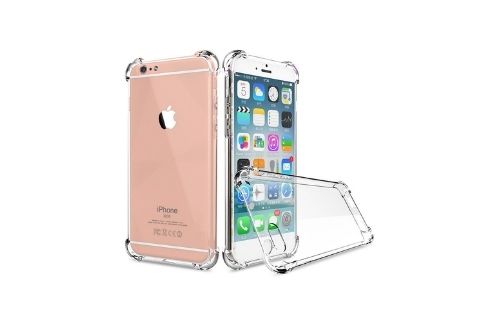 Conclusion
Cleaning your phone is important to prevent any skin problems and the spread of diseases, especially during the uncertain time of covid-19 pandemic.
To recap the cleaning procedure, make sure to remove any case and turn your phone off so that the device can be cleaned properly.
Next, wipe your phone up with microfiber cloths with proper cleaner such as 70% ethanol or isopropyl alcohol.
Remember to avoid all ports while cleaning the phone thoroughly. For the cases, leather, plastic, silicon and rubber cases can be cleaned with soap solutions while you only need a dry microfiber cloth to clean the wooden cases.
If you want to check out more cleaning tips, visit sparklingandbeyond.com for more articles or dial 415-966-1101 to book a cleaning service with us!
References: