A dirty keyboard is an unavoidable side effect of frequent computer use. Even if you do everything possible to keep your computer's keyboard clean, dirt, dust, and grime will accumulate.
When this happens, it's a good idea to have a strategy in place for cleaning your keyboard. This will assist you in cleaning up your keyboard and its keys. It may also help to alleviate any stress associated with cleaning electronics.
Cleaning Method Recommendations
Cleaning the outer of a keyboard may be the same whether you clean a mechanical or chiclet keyboard. However, mechanical keyboards are completely disconnected from your laptop, making deep cleaning less risky for your laptop. Before we get into the specifics of how to clean a laptop keyboard, it is important to understand the various cleaning methods.
Cleaning method 1: Manual Cleaning
The first and most basic method of cleaning your keyboard is by hand. Begin by shaking the keyboard upside down, making sure to unplug it and clean the USB port if it's wired. Remove the batteries from any wireless external keywords before cleaning. You can also clean the area beneath individual keys on a mechanical keyboard by removing the keycaps.
After shaking everything out, you can begin the deep clean. Wipe away any dirt or debris with a microfiber cloth, disinfectant wipes, isopropyl alcohol, or cleaning slime.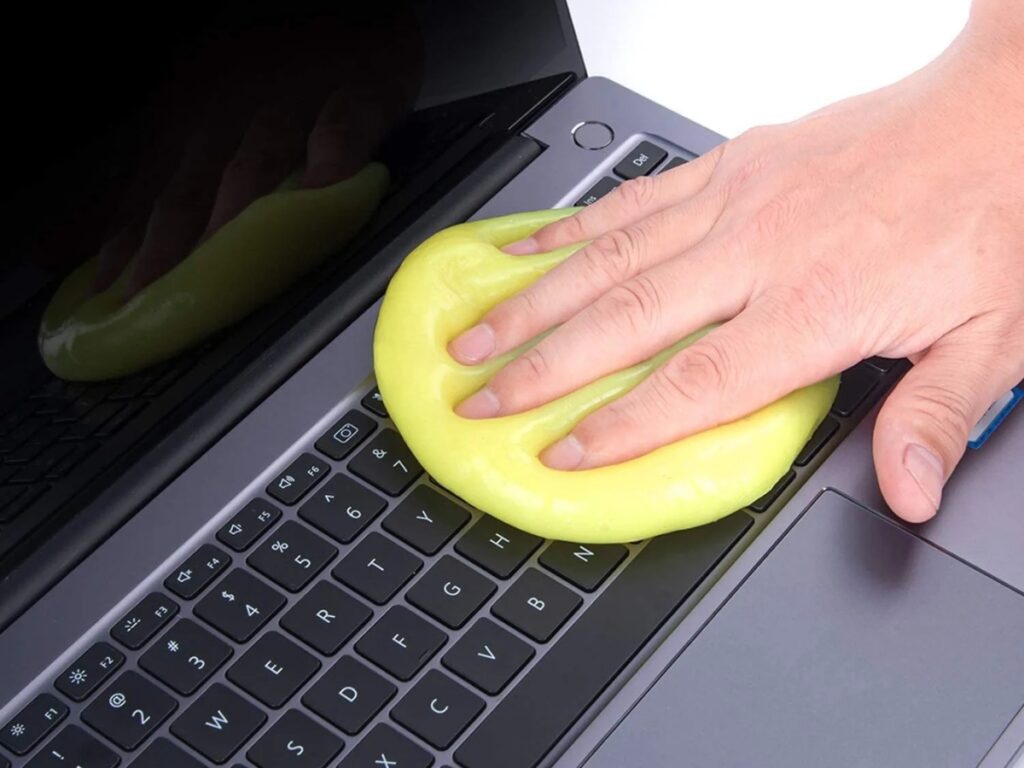 Cleaning method 2: Use Compressed Air
Compressed air allows you to blow out dirt and dust particles from your keyboard, as well as any particles that have become lodged between the keys. Hold the compressed air can upright and away from your body, and depress the nozzle while aiming it at the keyboard. This will produce a strong stream of air, which will aid in the removal of any unwanted particles.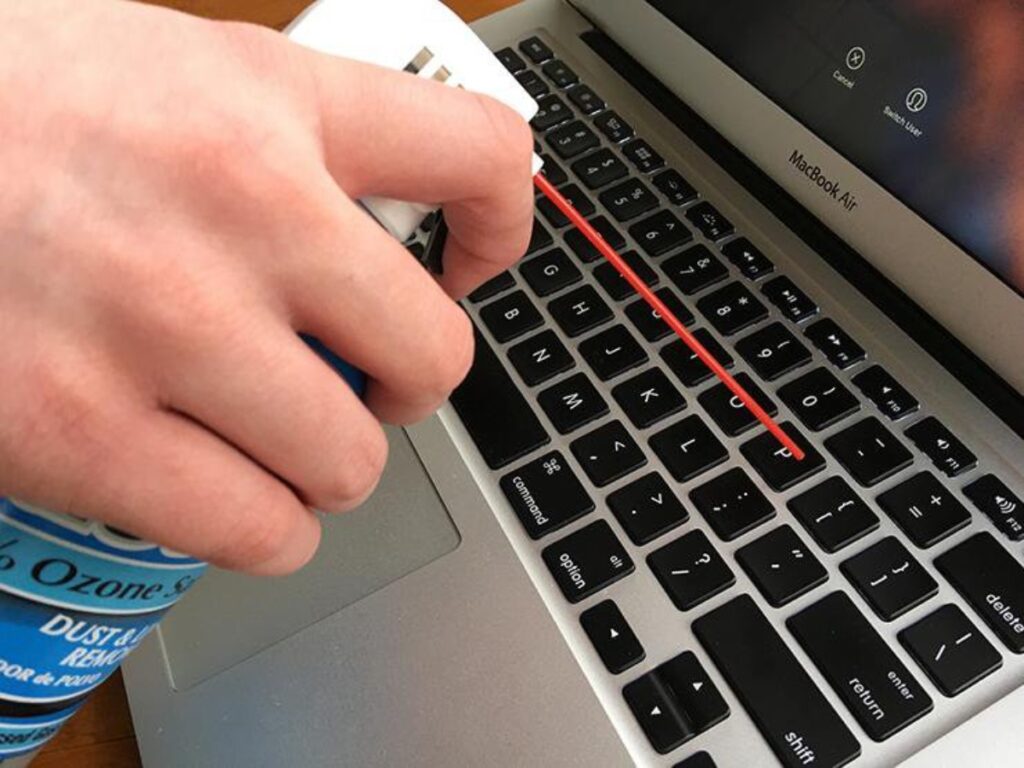 Cleaning method 3: Use a Dust Vacuum
You can either purchase a dust vacuum designed specifically for keyboards or use the hose attachment on your vacuum cleaner. To avoid damaging your keyboard, only use the hose attachment on the lowest setting.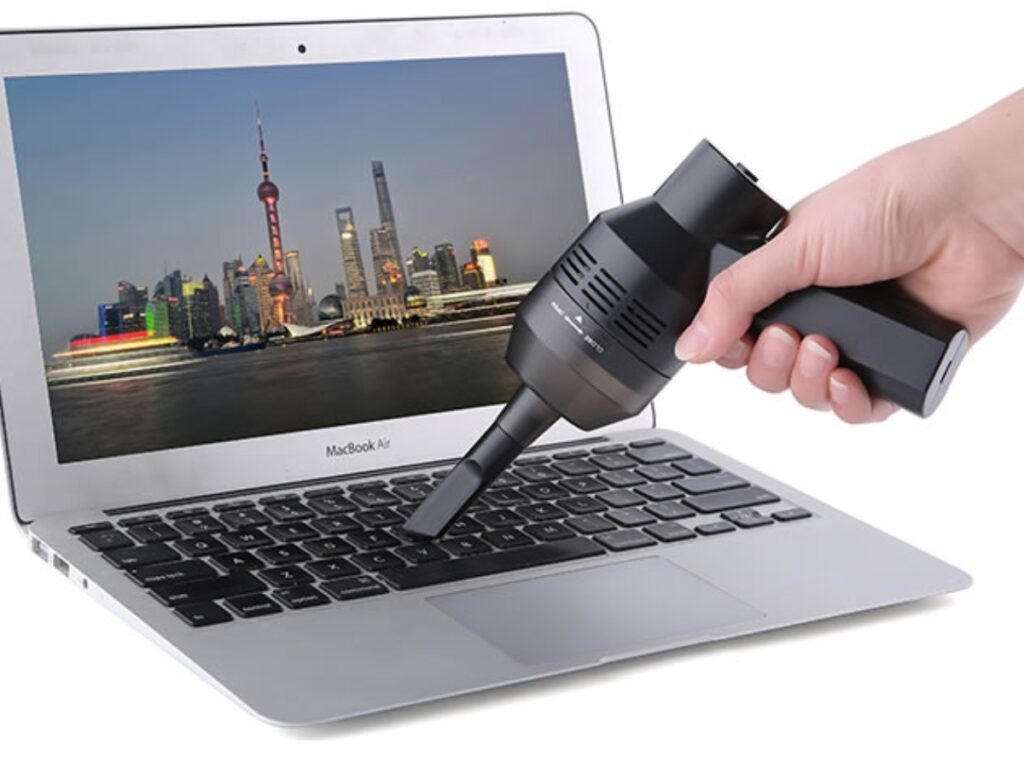 How to Clean a Laptop Keyboard (Step by Step)
In general, before deeply cleaning your keyboard, there are several steps that should be done first:
Step 1: Unplug and turn off your laptop
Since you work with your keys, it is safer to turn them off while cleaning the keyboard.
Step 2: Remove loose debris by a soft-bristled brush
Turn your laptop upside down so that you can easily brush dust and debris out of your keyboard.
Step 3: Use damp cloth to wipe dust and dirt
If there is any dirt that can't be brushed, use a damp cloth to wipe it.
Step 3: Disinfect your laptop keyboard if needed.
To remove germs and bacteria, disinfect your keyboard.
What kind of cleaner should I use for my laptop keyboard?
Isopropyl alcohol is the first recommendation since it can help you to disinfect the keyboard as well as remove other dirt, which dry cleaning can not do. Damn a cloth with isopropyl alcohol (a glass cleaning cloth is preferred as it won't leave fiber debris after wiping).
However, if your laptop keyboard is too dirty to be cleaned with the above steps, follow our instructions below to clean it deeply.
How to Clean Under the Keyboard Keys? (How to Deeply Clean the Laptop Keyboard?)
Mechanical Keyboard Keys
Most mechanical keyboards allow you to remove the keys without the use of a special tool. However, they usually come with a keycap pulling tool, which makes this much easier. Before you begin, take a picture of your keyboard to make it easier to reassemble it. With the keys removed, you can shake off any loose particles before cleaning every last corner with a Q tip or damp cloth.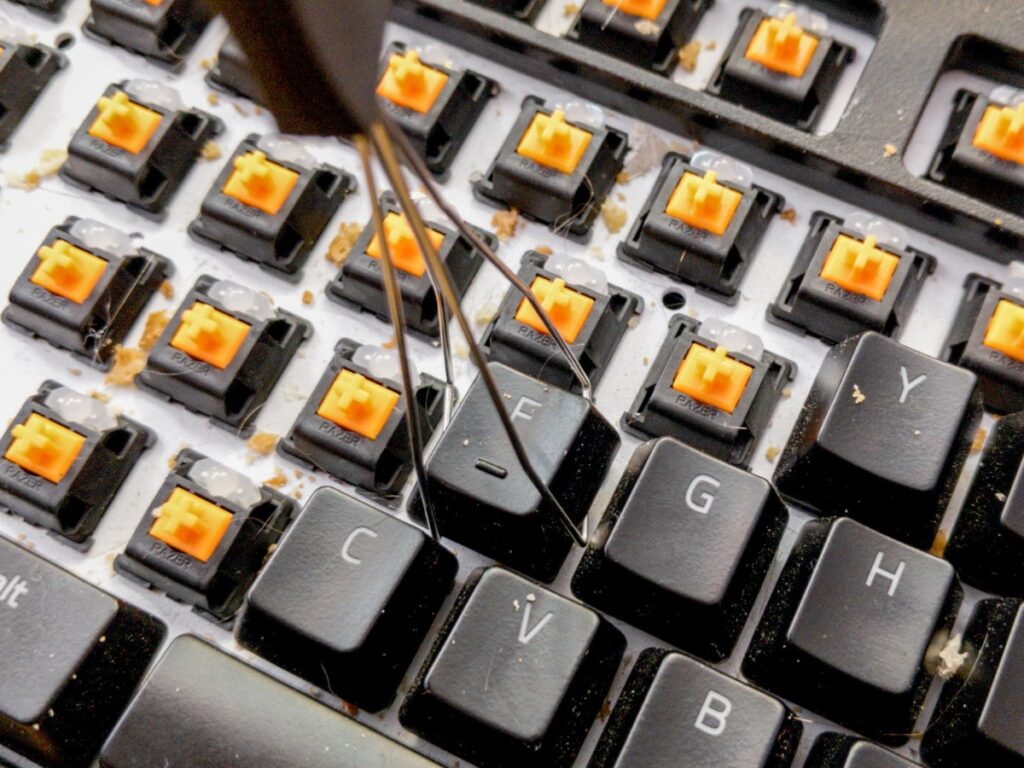 Warning: Remember to take a photo of your keyboard before removing all the keys unless you may reorganize it incorrectly after cleaning.
Chiclet Keyboard Keys
We recommend removing the keys completely for deep cleaning so you can reach all the nooks and crannies with a Q tip. Take a photo of the keyboard before you begin so you know where all the keys go when you're ready to reassemble it.
If you don't have a key cap puller, you can remove the keys from your chiclet keyboard with a flat screwdriver. Insert the screwdriver carefully into the gap between the keyboard and the key, then use it as a lever to force the key out. When you're finished cleaning, simply replace it and push down on it.
While you're cleaning underneath the keys, run the keys through the dishwasher. Allow them to dry completely before re-applying.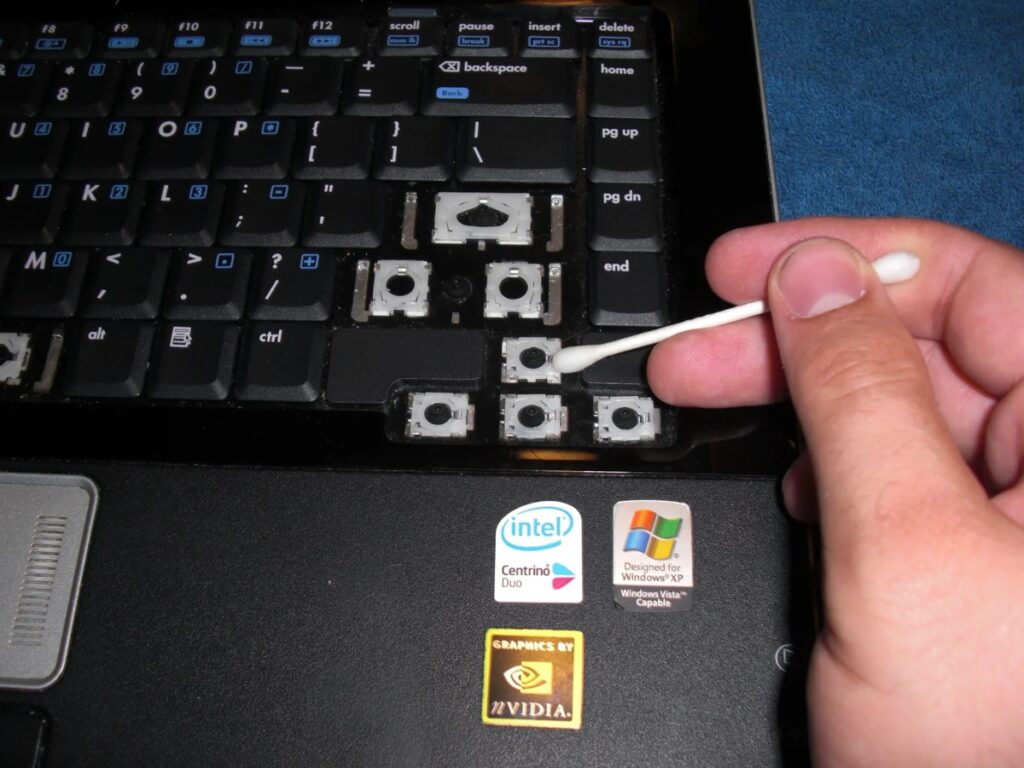 Keep your laptop keyboard clean
One of the more difficult computer accessories to clean is the keyboard. However, because it is the most likely to collect dust, dirt, and grime, it should be cleaned on a regular basis. And, unless you have a major spill, we've shown you that it doesn't have to be complicated. Shaking out the crumbs, using the tape trick, and wiping down the keyboard with a damp cloth should do the trick. When it comes to how to clean a laptop keyboard, it's a good idea to have a strategy in place for cleaning your keyboard. We hope this article can assist you in cleaning up your keyboard and its keys. It may also help to alleviate any stress associated.
Need some tips? We're here to help
Not only the keyboard but also cleaning other dirt in your laptop is necessary to keep the best experience when using your laptop. If you want to enjoy all of the benefits a specialized cleaning expert can supply, request a booking with us today.
We provide you with affordable and reliable cleaning services and a lot of helpful tips.
Feel free to contact us today! Our experienced cleaning experts are waiting for you! If you want to check our availability and pricing, please check here.