Terracotta material has been used widely throughout history, especially in pottery and architecture. Terracotta tiles with a natural red earthy color is an immemorial material that brings us a sense of antiquity. Like other home decorations and appliances, it needs to be cleaned sometimes with the proper cleaning process. Otherwise, it will be ruined and lose its reddish color soon. Follow our simple guides on how to clean terracotta tiles to keep your terracotta floor or roof clean and remain the ancient red color.
What is terracotta?
Terracotta is a natural material made from fired red-brown clay. It is good at absorbing moisture, as well as the insulation ability. Terracotta tiles can be used for roofs, floor, patio, etc, as it builds up a traditional aesthetic and ancient beauty for your house. However, a disadvantage of terracotta tiles is that they are often finished with no glaze on the surface. As a consequence, dust and debris can easily stick to the tiles leading to dirt and mildew. Also, if terracotta tiles are placed outside or in a humid area, they will be slippery soon due to the settlement of moss.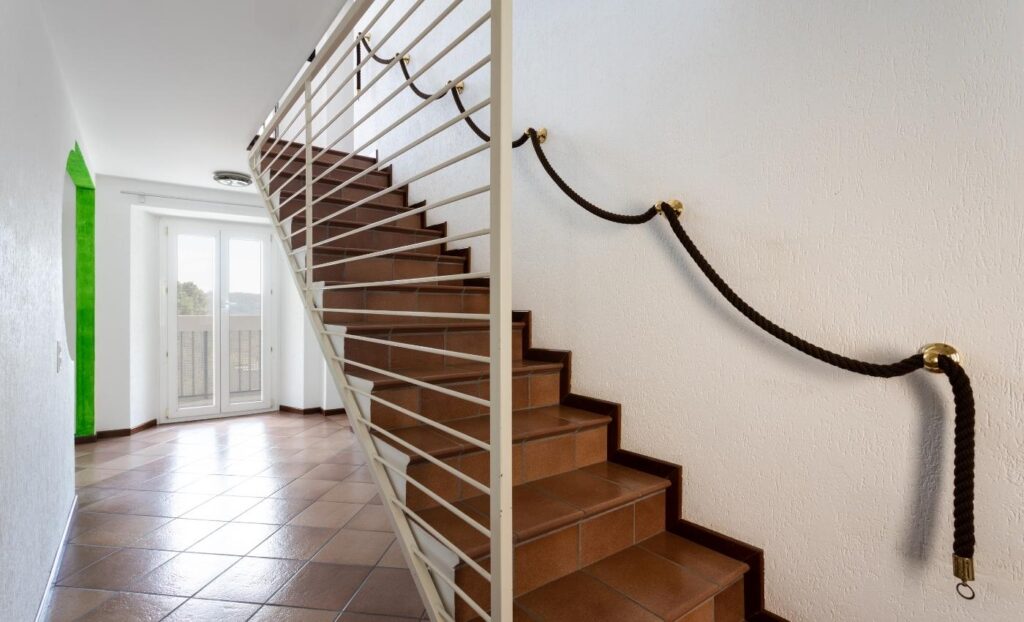 How to clean old terracotta floor tiles
Depending on the environmental condition of where you placed the terracotta tile in, dirt and stains can perform differently.
Cleaning the moldy cemented terracotta floor/patio tiles
It is a common problem with all the new houses that the construction process leaves the debris of plaster and cement mortar on the surface of the tiles. These debris will cling to the tiles unless they are removed immediately. These cement stains with the humidity in the air is a good condition for mildew.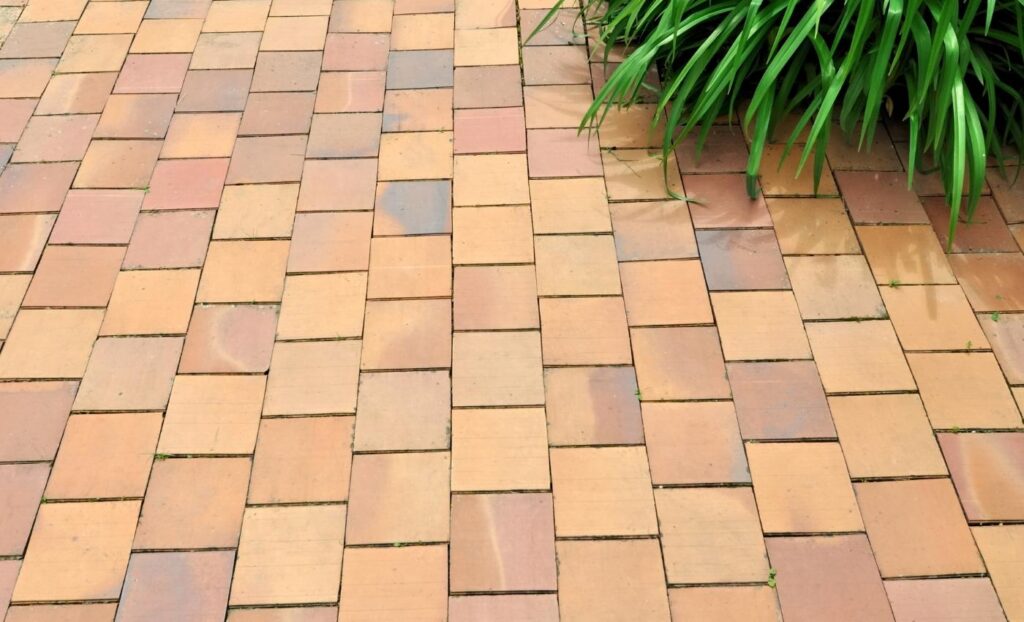 Cleaning the cement grout on the surface of the terracotta-tile floor and patio can not be done by scrubbing with normal floor cleaners. You must find a specified chemical solution which is able to remove grout. Besides, you should use proper equipment and tools to assist in cleaning and removing cement stains. Some options for you: construction effervescent tree, scrubbing table, clean towel.
Follow these simple steps to remove all the cement debris and mold from your terracotta floor:
Step 1: Pour the liquid on the surface of the tiles and scrub it with a scrubbing table. Remember to follow the instructions of the grout remover to use it in the right way.
Step 2: After washing with grout remover, rinse the tiles again with a mixture of baking soda or colorless vinegar and water to eliminate mildew. Soak the towel into the mixture and rub the tiles, then let it dry.
Cleaning mossy terracotta floor/patio tiles
Moss is the main cause of slippery and gradually darkening.Without regular cleaning, terracotta tiles areas that have got wet for an extended period of time will be an ideal place for moss. This tiny plant spreads out quickly in wet habitats and it can cover the whole surface of the tiles in a few days.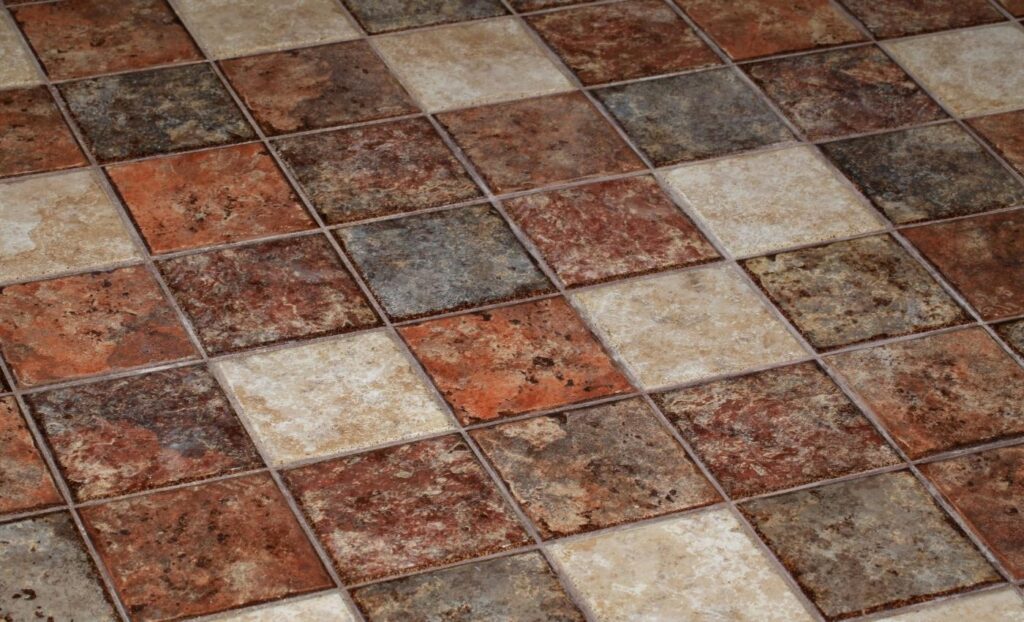 Fortunately, these no-true-root plan can easily be removed by some common kinds of floor cleaner or natural cleaner such as vinegar or baking soda.
Cleaning steps:
Step 1: Pour the solution onto all the surface of the terracotta surface.
Step 2: Scrubbing by brush on the moss stains to remove them. Then, rinse again with waterby water.
Cleaning the paint in the terracotta floor/patio tiles
It is unavoidable that the paint will adhere to the floor tiles during the course of the project. In that case, apply a small amount of gasoline or aromatic gasoline with a high detergent concentration directly to the paint stain.
If the paint spots are minor, wipe them away with a cloth soaked in gasoline. After five minutes, wipe them off with a soft cloth. You may find the gasoline smell after cleaning, using a floor cleaner to remove gasoline residue afterward, the smell will disappear.
Note: Using abrasive cleaners can make the tile surface scratched so be careful when choosing the cleaners.
How to clean terracotta roof tiles
Terracotta tiled roofs necessitate regular maintenance and roof repairs to keep them watertight, clean, and like new. Moss, mold, lichen, and algae are common dirt on terracotta tiles, and manual cleaning may negatively affect the watertight ability of the roof.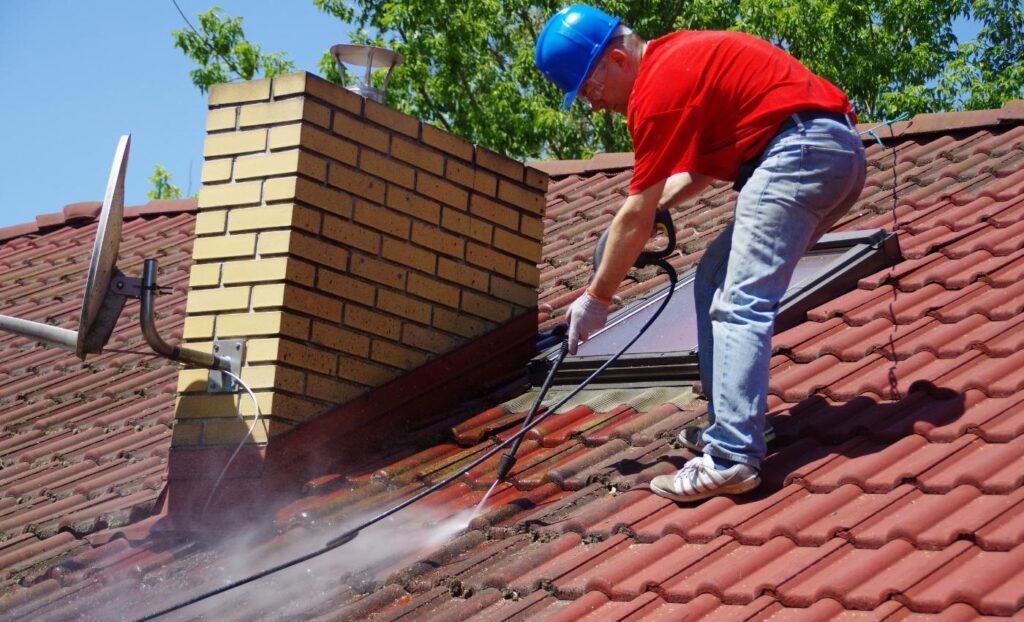 Fortunately, moss spores can be treated by moss roof treatment products. They kill moss and make it easier to remove by water. You will need to spray moss treatment onto your terracotta roofs and let it work in some minutes. Then, remove the moss by water pressure.
Note: Cleaning terracotta roof tiles may require applying some special chemicals and equipment or machines such as the manned combination floor scrubbers, industrial vacuum cleaners, etc. Climbing onto the roof and rubbing the tiles by hand is not recommended since it is a high risk of accidents. If you are finding how to clean terracotta roof tiles, we advise you to hire a specialized cleaning service agent which offers you cleaning terracotta roof tiles service.
Using the high-pressure washer to clean the terracotta tiles
High-pressure washers can be considered as a solution as it will be more time and energy saving as it is faster than manually scrubbing. However, it is unable to completely eliminate the whole body of the moss, it will regenerate quickly after a while. Moreover, the power of high pressure may damage the tile grout.
Conclusion
Although terracotta is an interesting affordable material, maintaining its ancient beauty demands your regular care unless the no-glaze surface will sticks to dust and performs mossy quickly because of its moisture absorption ability. Depending on the area of terracotta tiles and the acreage they cover, you should choose the feasible cleaning way. Cleaning terracotta floors and patios can be done on your own with our tips on how to clean terracotta tiles while it is better to hire a cleaning service for your terracotta roofs. If you are interested in cleaning your house by yourself, we have many How to clean your house tips which would help you do your household chores in the most comprehensive way. However, If you do not have time to spend on these chores, choosing a convenient housing cleaning services which offers you a wide range of flexible cleaning tasks including cleaning the floor, cleaning your bathroom, cleaning your microwave, etc, is the best solution. Simply leave us a message, our enthusiastic staff will contact you for the detailed cleaning plan.