In today's business world, green techniques are gaining popularity. Many companies are seeking for ways to "go green" and lessen their environmental effect. To contribute to the creation of a better world rather than becoming a part of its problems, one option is to reduce workplace waste. There are some simple ways to make a difference at work that will save incredible resources over time.
Don't provide guests single-use drinkware to reduce workplace waste
The chance that these items will be finished and get into the office recycling container, whether they are water or drink bottles or cartons, is small. Half-full containers frequently wind up in the garbage instead, which wastes both the drink and the container. Branded glasses or mugs make a fantastic substitute.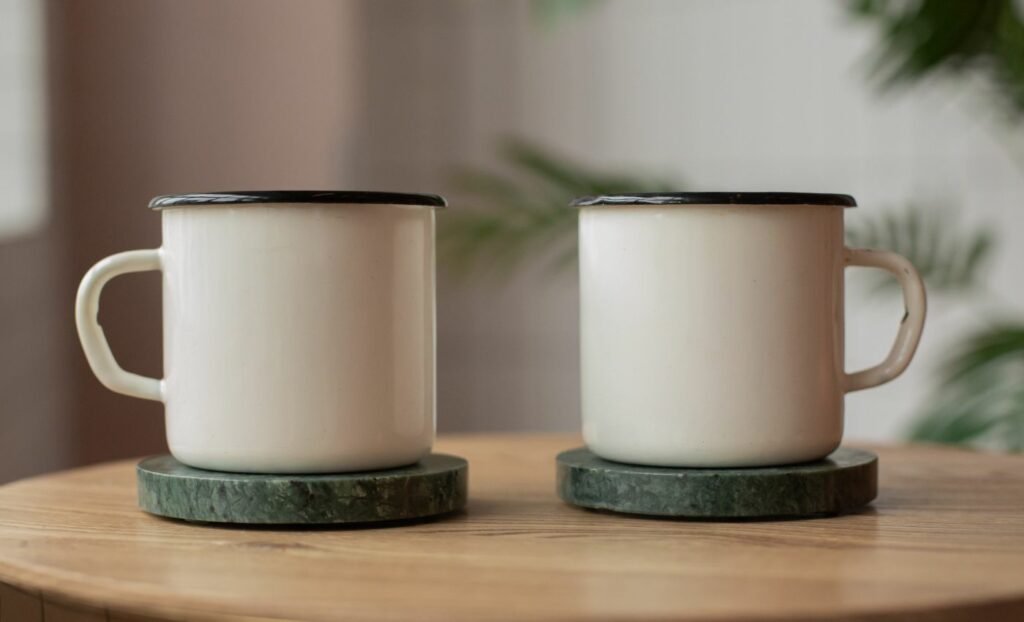 Utilize water coolers
An excellent replacement for single-use bottles is a water cooler. A business can reduce water waste by installing a water cooler that can provide hygienic and chilly spring water. Additionally, it has scheduled deliveries that occur automatically, making it attractive and practical.
Water coolers can reduce all the production and transportation-related pollution that is involved with plastic bottles and 5-gallon water jugs. Additionally, they stop plastic from entering landfills and rivers. This is crucial for your company's environmental and carbon footprint. Given that, according to a Reuters article, humans use 40 million bottles each month and 54.9 million bottles every hour.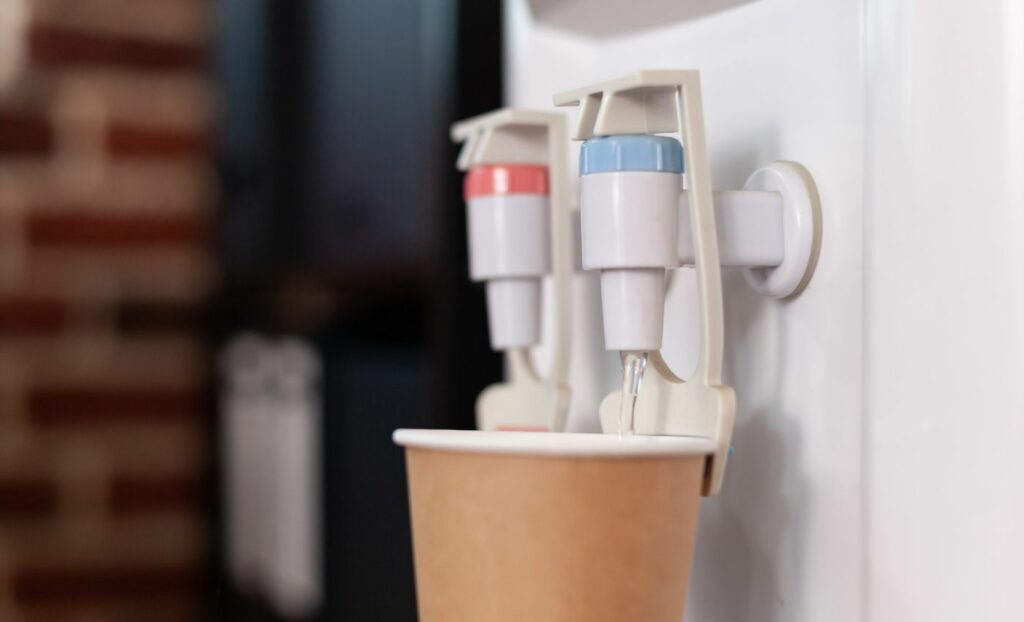 Use both sides of the paper
Around the world, 90% of paper pulp is derived from wood, and 35% of trees are cut down for paper manufacture. We can all do our part to cut down on paper use by making use of both sides of every sheet.
In the business context, we should support a policy of configuring printers to default to printing double-sided. Most copiers and printers make it simple to use both sides of the sheet.
We should all keep a "scrap paper box" at home and at work for rough work, making lists, and taking notes. Your company should send paper for recycling after using it on both sides.
Utilizing both sides of the paper will rapidly cut your business's paper waste in half. Use the backs of previous printouts for handwritten notes, or enable duplex printing if your printer.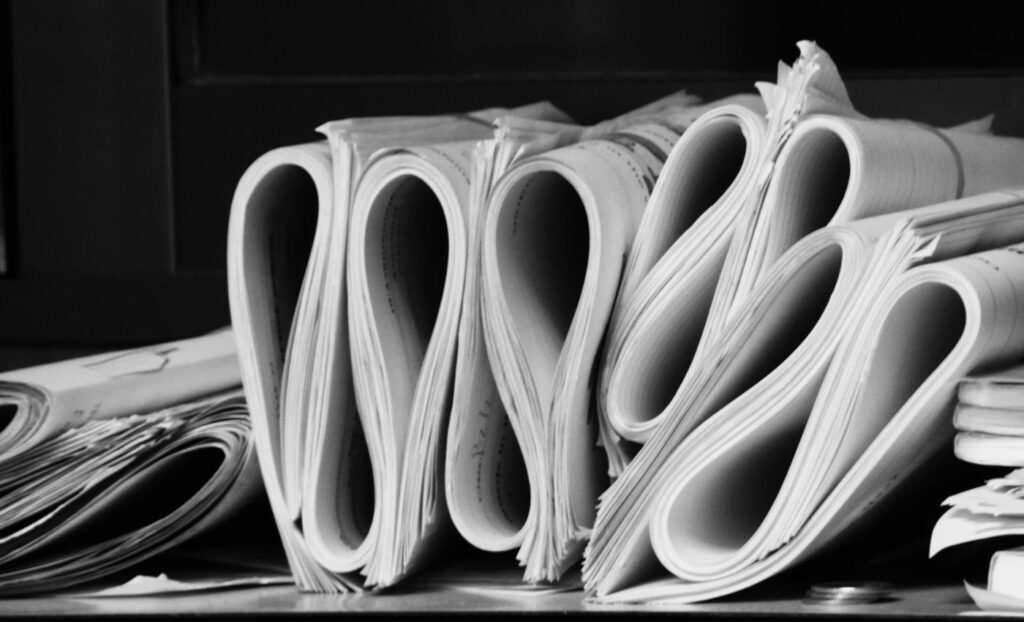 Bring reusable containers for lunch
Single-use packaging is one of the most significant causes of waste in the world. According to the U.S. Environmental Protection Agency, 29.7% of total waste could be attributed to containers and packaging in 2015, weighing 77.9 million tons.
Reusable containers can help reduce the amount of food waste and takeout containers and bags that wind up in the garbage. Paper and paperboard make up 40% of all trash in businesses, so it's clear that not enough of it is being recycled.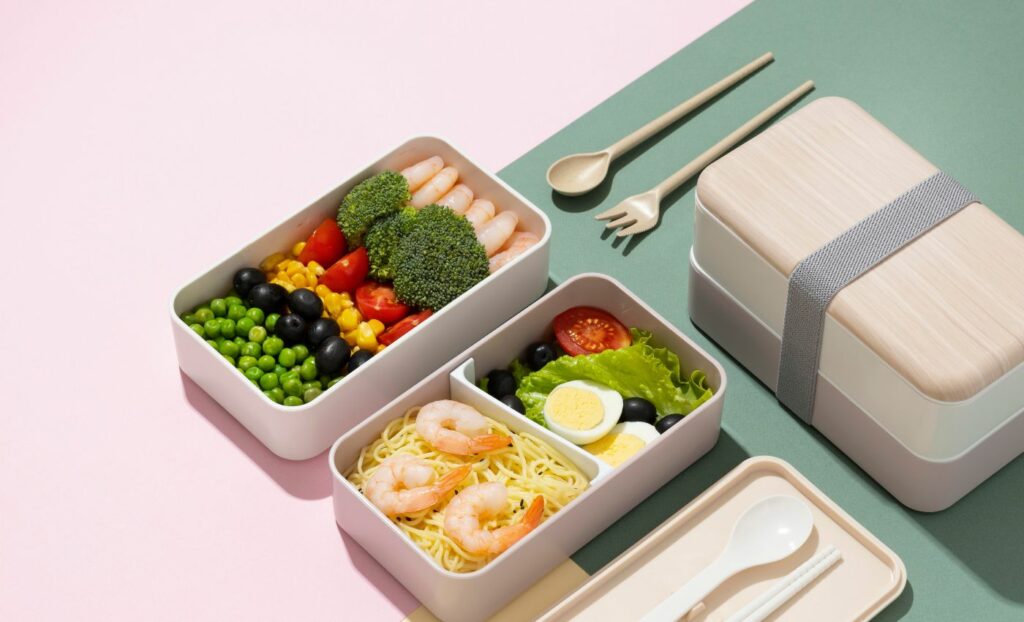 Recycle organic waste
It's genuinely surprising how much workplace waste we can compost. You can compost things like tea bags, coffee grounds and food waste instead of thrown in the general waste.
Compost, a nutrient-rich soil additive, can be made from organic waste. Recycling organic waste prevents food waste from ending up in landfills and makes good use of it. The environment will gain from composting by having less household garbage land in landfills.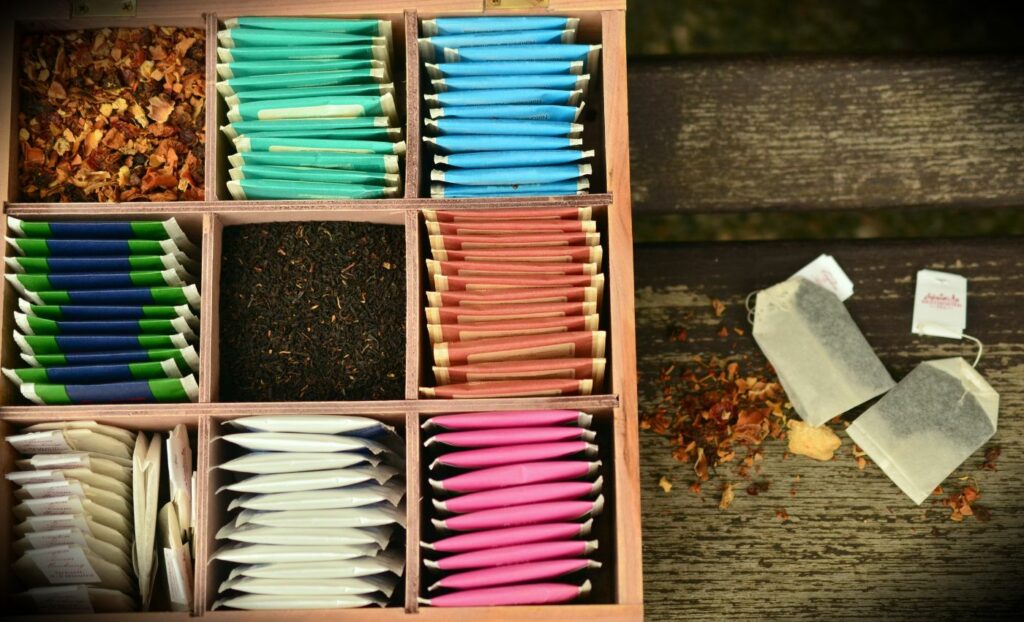 Non-Paper Waste
While paper constitutes a large portion of waste in the office, it doesn't mean that you should take non-paper waste for granted. These following 6 ways will help you to reduce waste all have to do with paper.
1. Renting rather than purchasing equipment that are occasionally used will free up storage space in the office.
2. Encourage your staff to bring their own reusable silverware to work rather than using single-use items.
3. If at all possible, let your employees work from home at least once every week. You can plan a timetable that allows workers to work remotely on particular days. Allowing employees to work from home will significantly minimize the waste generated in your company.
4. For your printer, use refillable ink and toner cartridges. This will lessen the quantity of plastic and metal debris dumped in landfills.
5. Encourage your employees to follow workplace waste minimization procedures. You can encourage others to follow suit by rewarding individuals who show adherence.
6. Reuse one-sided misprints for plain paper faxes or scratch paper
Faxes only use one side of the paper when sending information and scratch paper seems to always be necessary at some point. Employees usually grab a clean piece from a copy paper package or even out of the printer or copier to use for scratch. Instead of wasting that, an already-used piece that you no longer need would be better to use.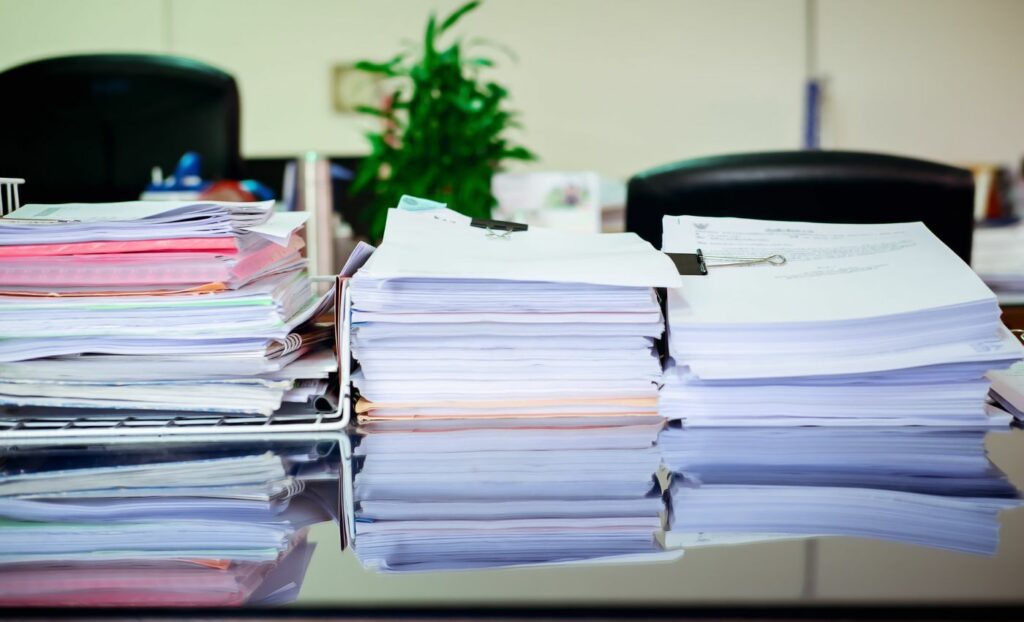 Related: 10 Office Cleaning Services You Need to Know For a Spotless Workplace
There go the tips for workplace waste reduction!
Reducing the carbon footprint, we leave behind on our planet is a goal of many businesses and individuals. There are some simple ways above to reduce workplace waste and make a difference at work that will save incredible resources over time.
Need some guidance? We're here to help
Business owners are starting to realise that reducing workplace waste does more than save the environment. Additionally, it provides organizations and corporations with several advantages. Sparkling and Beyond office cleaning business can provide you with some eco-friendly options. In the end, it helps:
1. Make your workspace more space-efficient.
2. Make your workspace cleaner by clearing out the clutter
3. Save your money
Here are some suggestions you may use to cut back on workplace waste. If you want to enjoy these advantages and more helpful tips,
feel free to contact us today! Our experienced cleaning experts are waiting for you!If you want to check our availability and pricing, please check here.
Since my major in university is Marketing, I always grasp the chance to improve my skills to become an all-rounded Marketer in the future. This job, to some extent, has brought me a lot of knowledge about multiple areas, which will be beneficial to my study career. In my free time, I'm into reading and watching classic movies. My favorite genre of all time is romantic comedy.