The most beautiful season of the year is coming, of course, it's spring. And you know what to do before it arrive? That's right, wearing your gloves and doing your home cleaning. If you don't know where to start or what equipment is needed, you can refer to these cleaning tips and tricks below to make your facility spotless and sweet-scented.
Best Cleaning Tips to Make Your Home Look Like New
Remove molds and bacteria from the humidifier
The water that keeps your humidifier running smoothly is also a breeding ground for mold and microbes. Place the tank of vinegar on the base and allow it to flow into the container for 15-20 minutes. Drain and use a small brush to scrub crevices to remove remaining debris.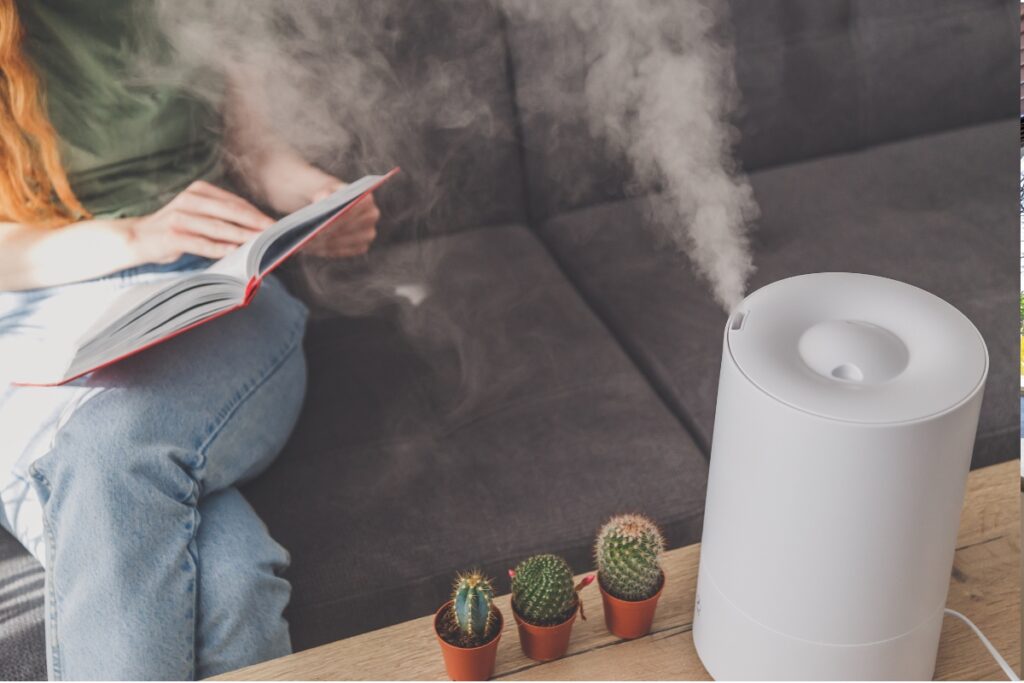 "Wash" the dishwasher
Over time, excess food residue and dirt build up inside your dishwasher. Get into the habit of cleaning up leftovers like beans and pasta after each wash. Pull out the bottom rack to check for leftovers and remove them with a paper towel to prevent future odors.
Scrub the toilet clean
Apply the toilet cleaner, let it sit for up to 5 minutes, then scrub with a stiff-bristled toilet brush. Then wipe the toilet seat and treat it with a disinfecting wipe. The result will be a gleaming white vessel and a sterile toilet seat.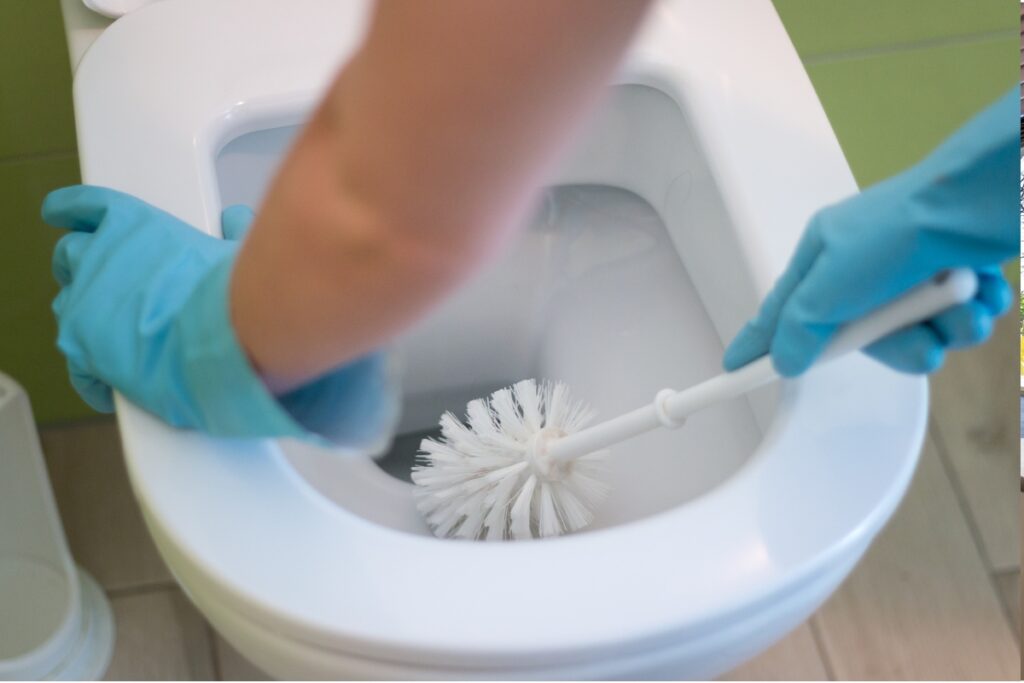 Reseason your rusty cast iron
Excessive scrubbing of cast iron with a metal scouring pad can strip spices from your trusty skillet. To restore the finish, use a scrubbing brush to remove rust, wash with mild soap, rinse and dry thoroughly. Grease the inside and outside with vegetable oil and bake upside down in a 350-degree oven for 1 hour. Cool and remove excess fat with a paper towel.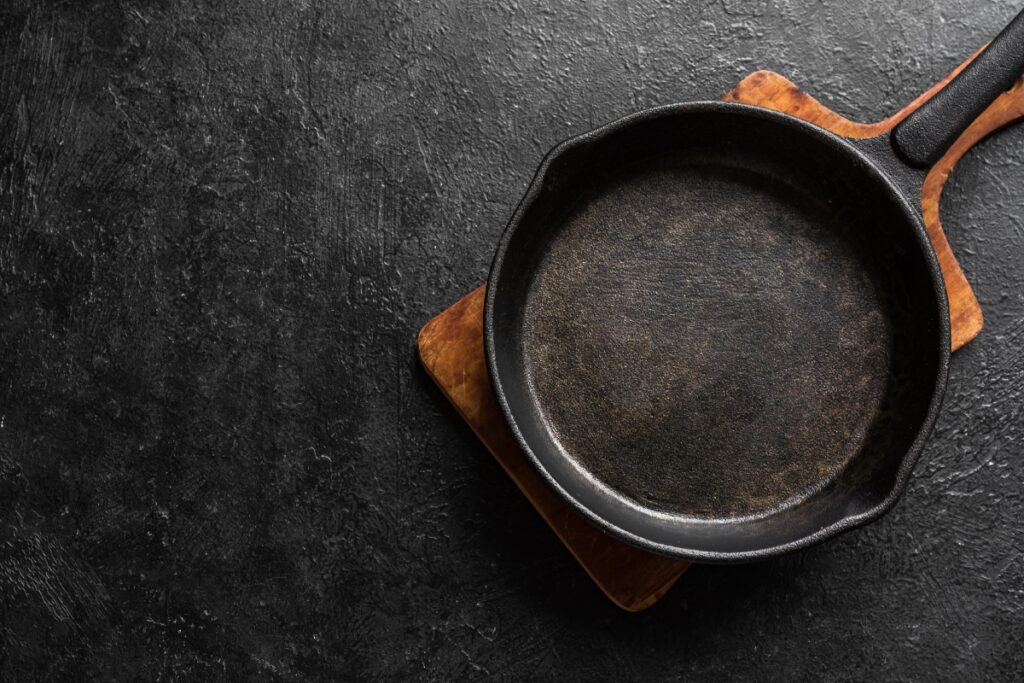 Review the linen closet
Add door shelves for extra towels to address cluttered closet space. Shelf dividers keep folded washcloths from falling over, and baskets collect excess toilet paper and cleaning supplies.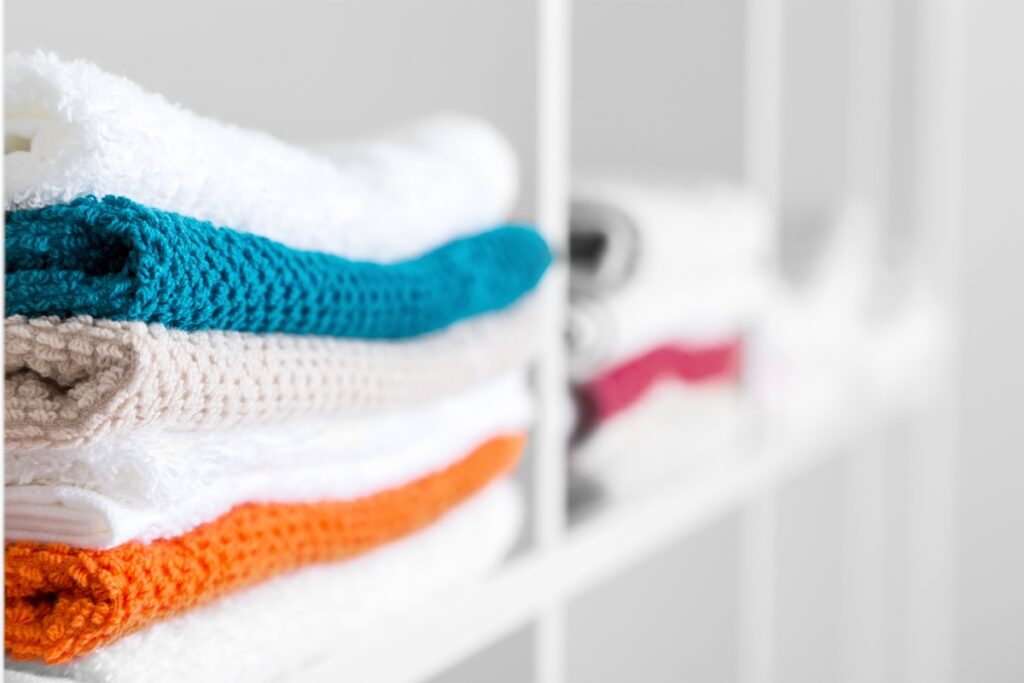 Refresh your shower curtain
To remove mold stains, put plastic or vinyl curtains in the washing machine with a little detergent. Add 2-3 bath towels for additional cleaning and hang to dry or tumble dry on low heat. To keep it clean longer, stretch the curtain every time you shower to wick away moisture.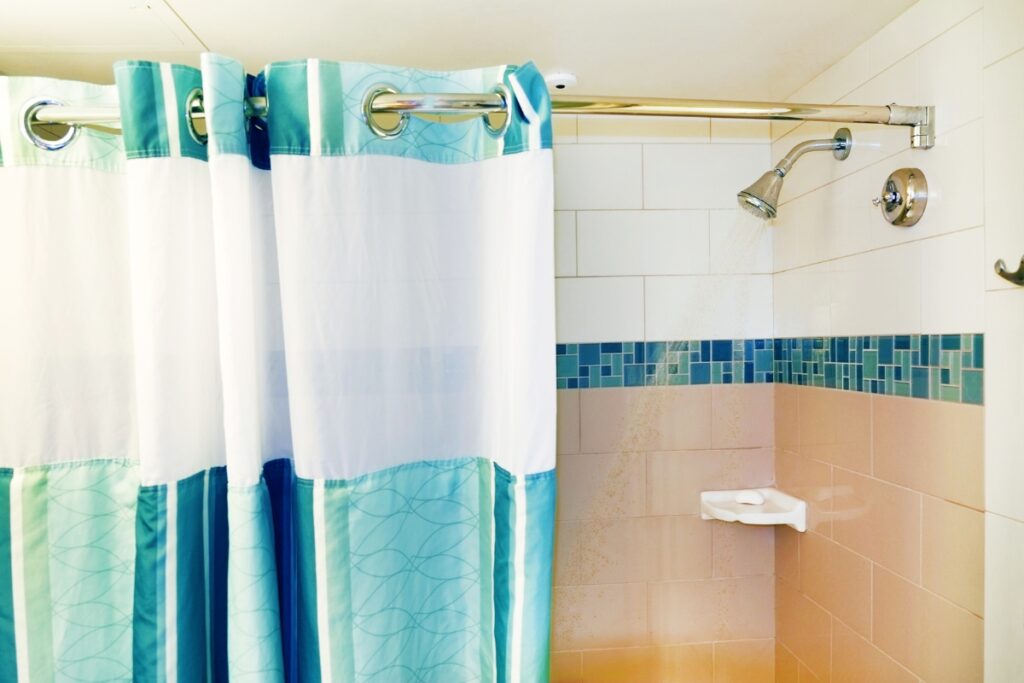 Remove the worst wine stains
To save the carpet, start by blotting up the vino as much as possible. (You can also stand on an absorbent towel if you prefer). The stain is then soaked in wine he away and left for about 5 minutes before dabbing again until the stain is completely gone.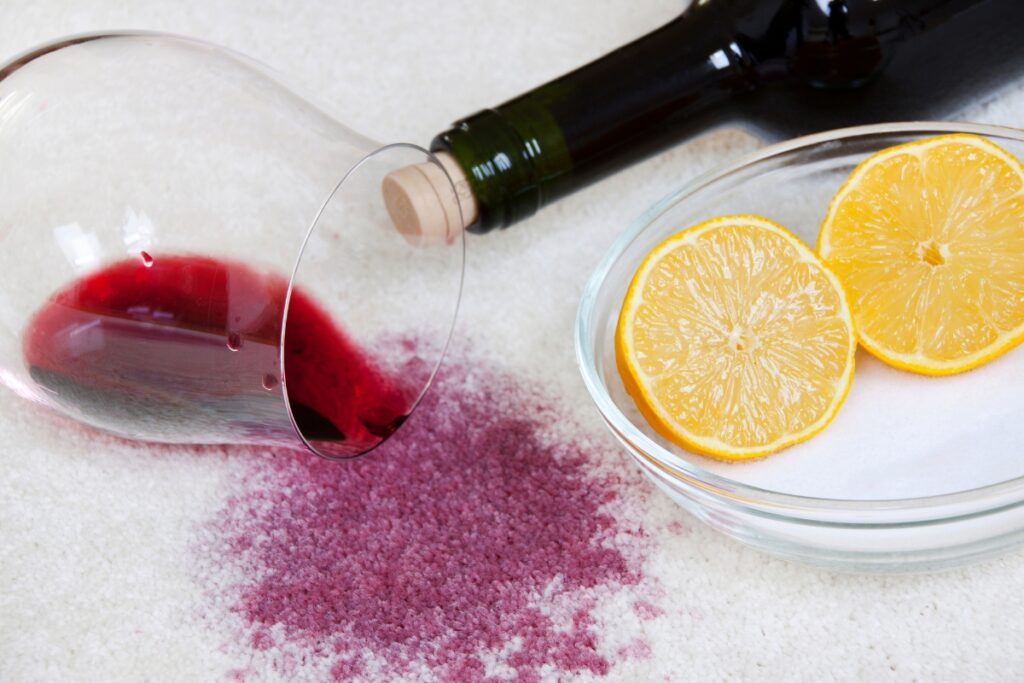 Polish scratches on the floor
Protect the hardwood by removing minor stains with a sock or a clean tennis ball. To remove large scratches, lightly rub a damp cloth with a little baking soda. Then rinse with a damp paper towel and dry.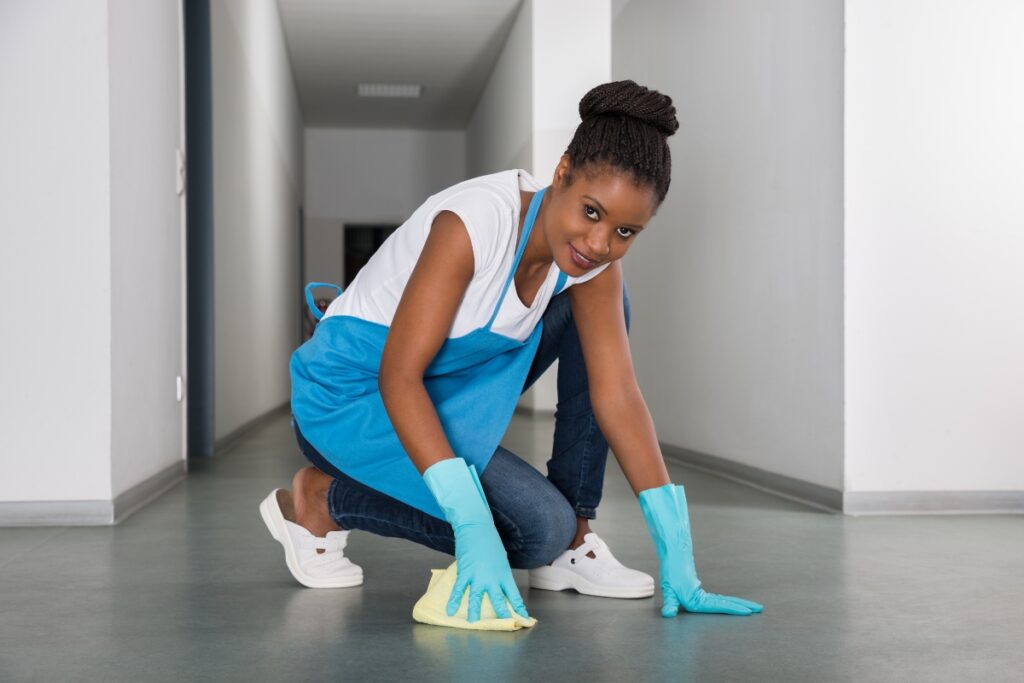 Erase the "art" on the wall
Your house may have some artwork of your "little artist" and to clean it, gently scrub it with a damp sponge sprinkled with baking soda. This is essential for the home cleaning to make your facility sparkle.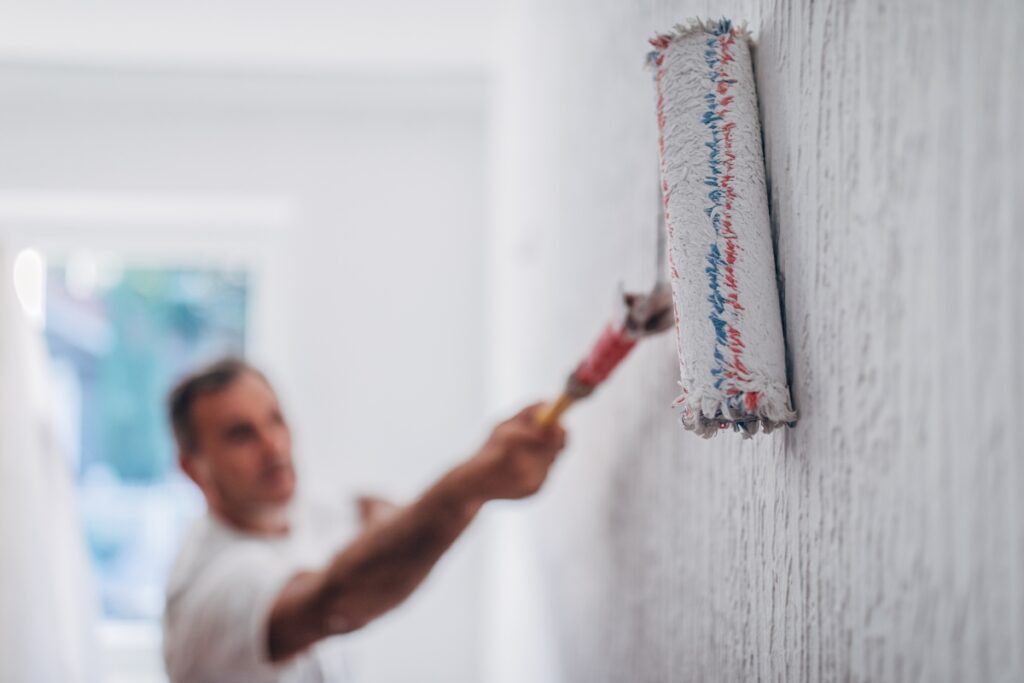 Make glass cleaner with vinegar
Mix 1/2 cup white vinegar, 1/4 cup rubbing alcohol (70% strength), and 2 cups water and pour into an empty spray bottle. To clean your windows, wait for a cool, cloudy day, spray the solution onto the glass, and wipe with a clean microfiber cloth to streak-free.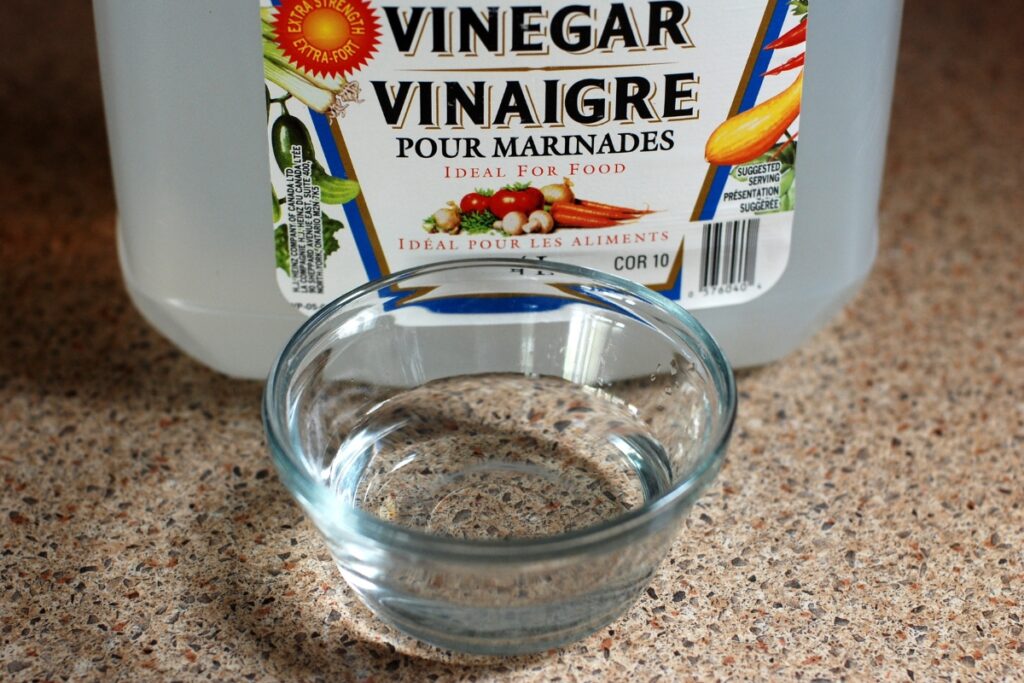 Clean your patio furniture
Spray a bowl of hot water with dish soap and use it to wipe down tables and chairs outside. Then rinse clean with a garden hose.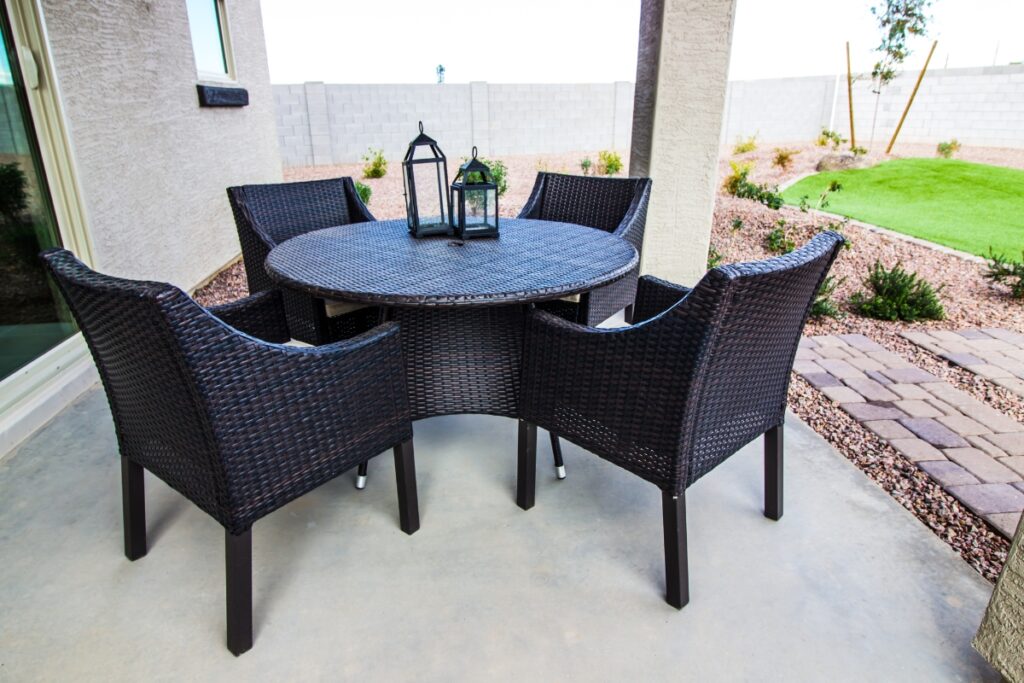 Degrease the cabinet
Just like your utensils, your cabinets can get dirty after the process of preparing dinner. Add a small amount of dish soap to a spray bottle of warm water to atomize the grease. Then rinse with a well-wrung cloth and dry.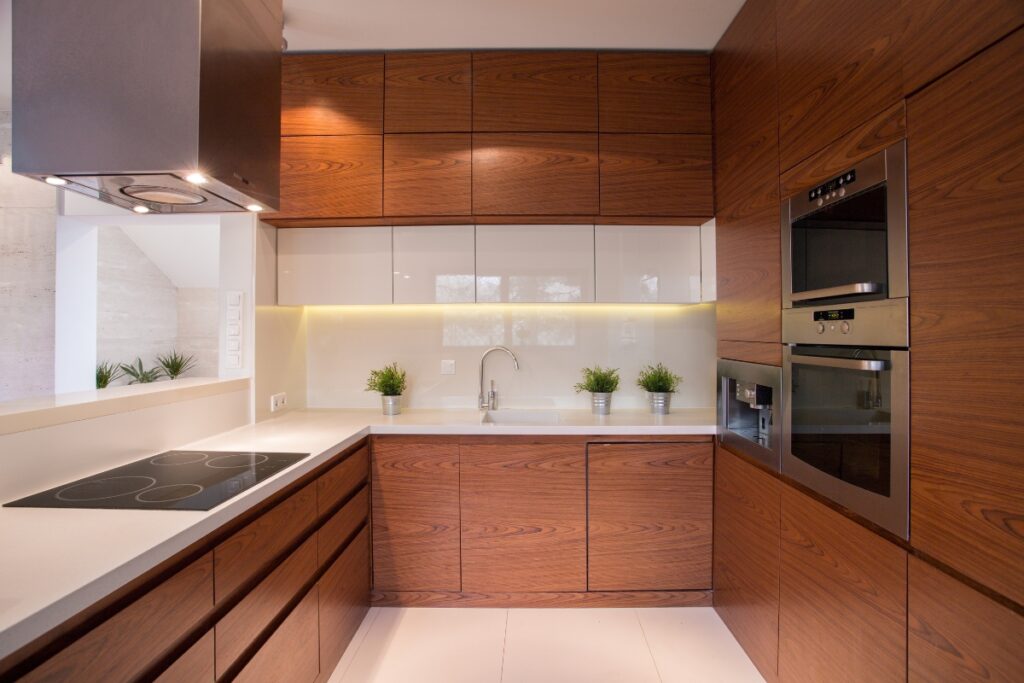 Refresh your microwave
To help clean up stubborn stains, heat a glass of water, a few tablespoons of vinegar, and a grated lemon over high heat until steam comes out of the microwave window. Let the bowl sit for 5 minutes before opening the door and briefly wipe the inside clean.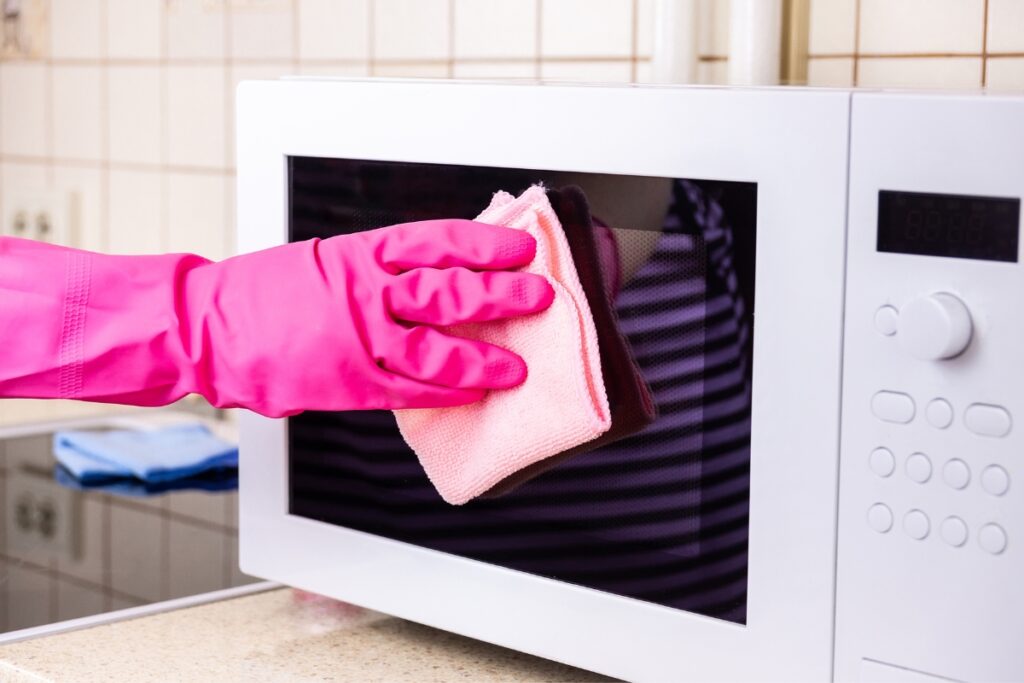 Fight musty odors
Just like your refrigerator, keeping an open box of baking soda next to your linens and towels will keep your linen closet from getting wet.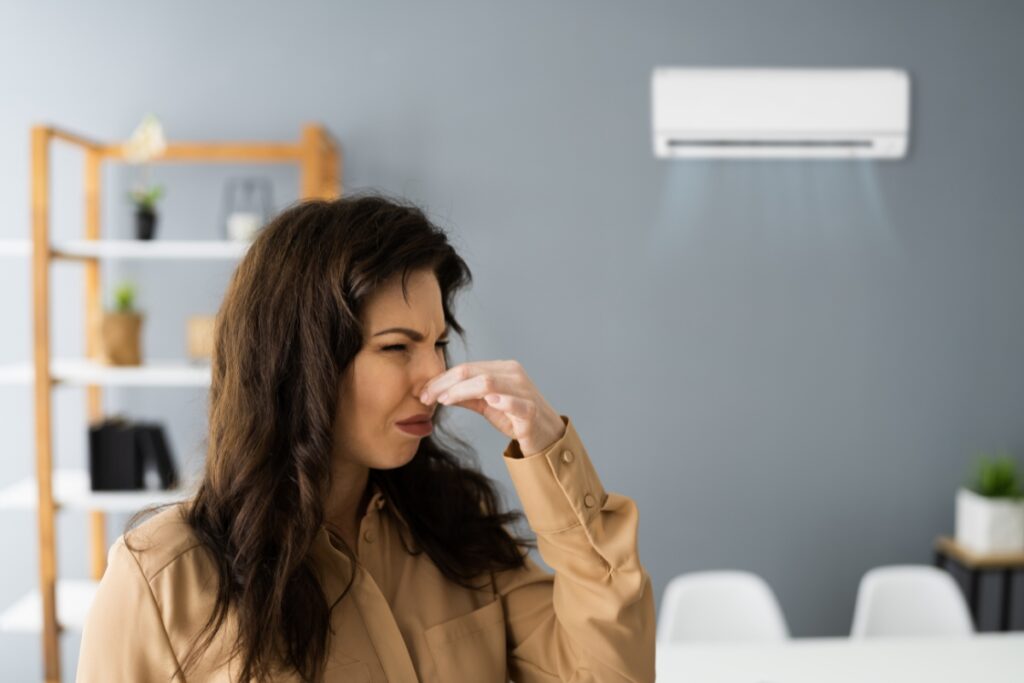 Clean wooden counters
Table salt's gritty texture can remove stains from butcher block countertops. After leaving it overnight, wash it off with water.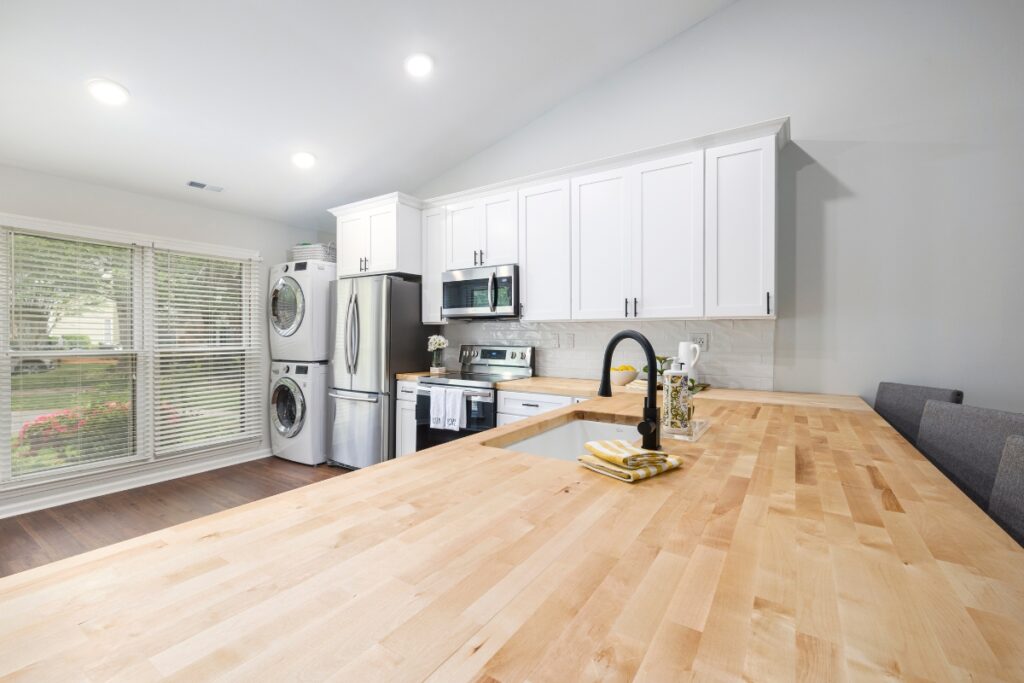 Brighten up your bathroom
To clean dirty grout, mix 3/4 cup of household chlorine bleach with 1 gallon of water and apply with a stiff brush to small areas at once. (Wear rubber gloves and safety glasses) Let it sit for a few minutes, then scrub and wash it off.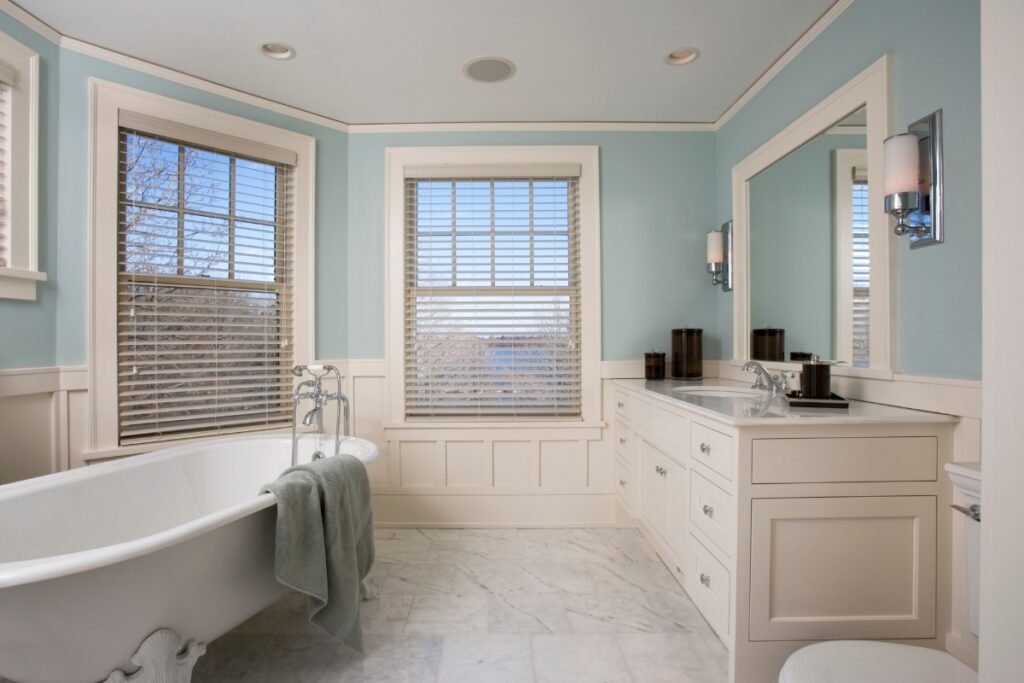 Light up the mirror
One of the most useful cleaning tips for mirror is coffee filters. They are lint-free and can be used in place of paper towels to give your mirror a streak-free shine.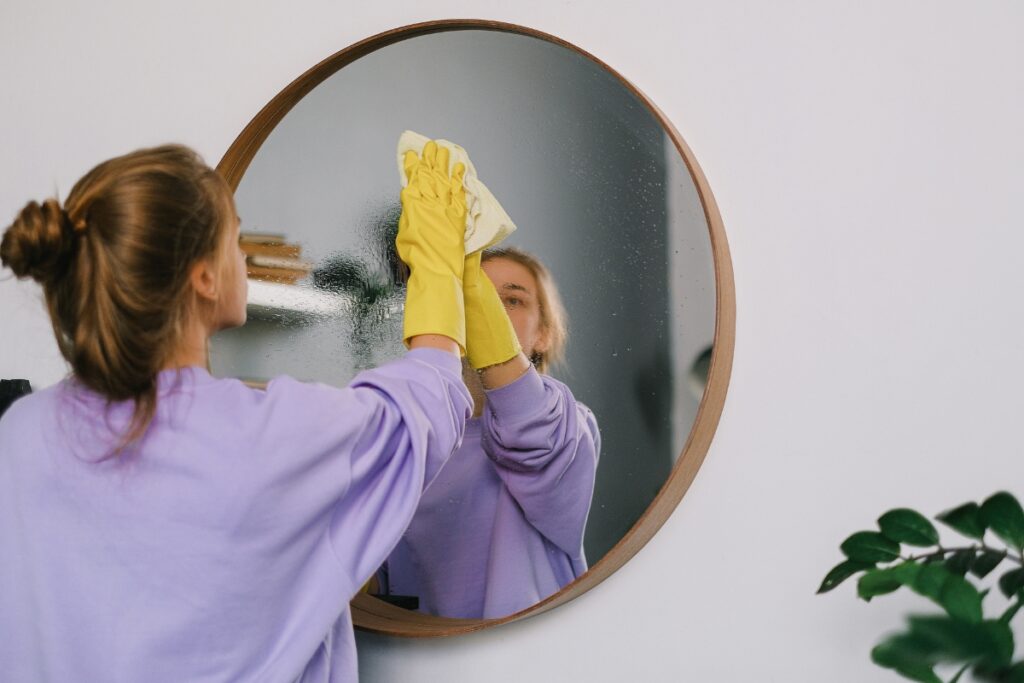 Restore the pressure in the shower
Mix equal parts white vinegar and water and pour into a plastic bag to clean your shower head. Tie a bag around the showerhead, soak the hole in the solution, and secure it with a zip tie. Leave for up to an hour, then remove dissolved deposits and wipe them off.
Deodorant the garbage disposal
A wise method is to put a few lemon peels in the waste and remove the sourness with cold water.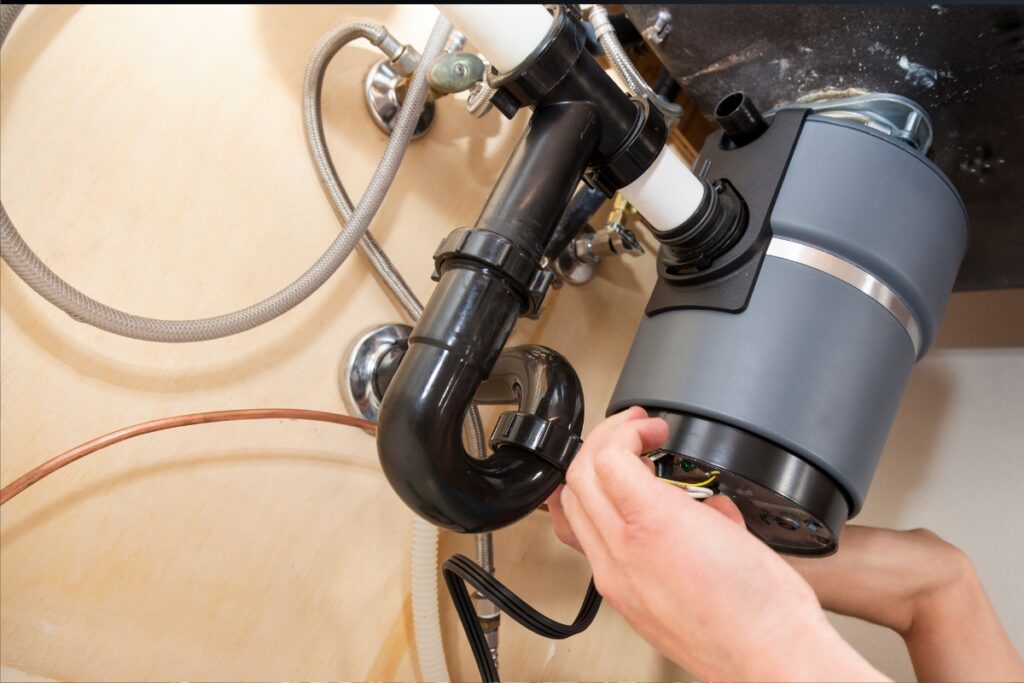 Make your mugs clean out of coffee stains
If your favorite china mug has stubborn rings, spray it with a little dish soap, add a little baking soda, sand it off, and clean it as usual.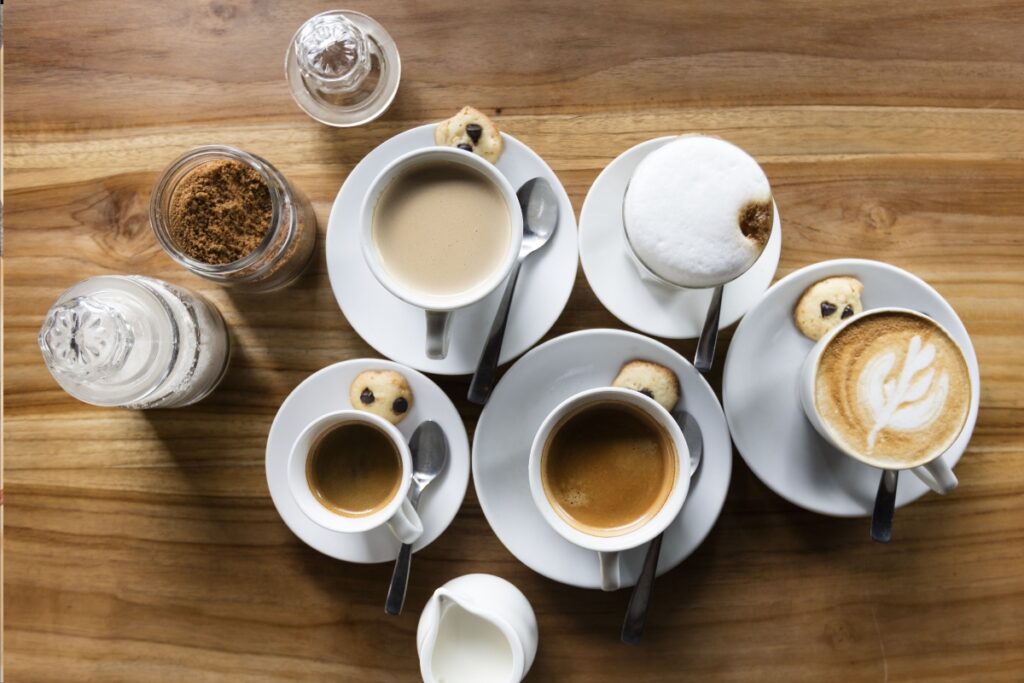 Make your home look like new!
That's all there is to it when it comes to deep home cleaning. Your house will be always clean and fresh if you do the home cleaning regularly and these cleaning tips above will be useful for you.
Don't underrate it! Your quality of life will be better when your surroundings are clean.
Need some tips? We're here to help
Are you struggling to maintain cleanliness in your home? Follow our cleaning tips and tricks above to see some incredible changes. Refer to Cleaning With Vinegar and House Cleaning Checklist.
In case you need to refresh your living space, at sparklingandbeyond.com, we provide you with affordable and reliable cleaning services and a lot of helpful tips.