Are you tired of cleaning your house? Hate coming home to a dirty house after a long day at work? Then it might be time to hire a professional cleaner. Cleaners can do all the heavy lifting most people don't have time for.
But what services do cleaners provide? Let's look at some of the more common service options.
What does a typical house cleaning service provide?
Deep Cleaning
Deep cleaning focuses primarily on the bathroom and kitchen area. This type of cleaning differs from regular household cleaning, as the household cleaner focuses on removing dirt and grime from hard-to-reach places, like under sinks, behind shelves, or in closets.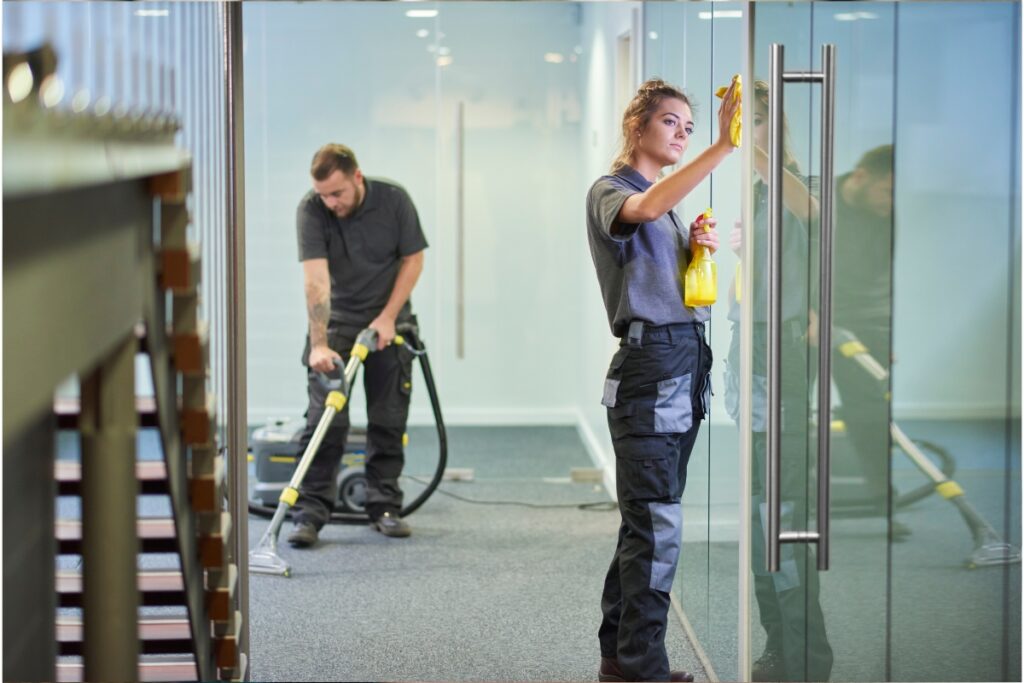 A big part of deep cleaning is removing all the dirt hidden in cracks, kitchen cabinets and under kitchen appliances.
If you arrange a thorough cleaning, you can expect the following from the service provider:
Dust or wash the blinds
Clean the inside of the cabinets
Clean the inside of the washer and dryer
Scrub the baseboards
Clean doors, door handles, and door frames
Clean drawers and clean the inside of cupboards
Clean the inside of the oven
Clean the inside of the oven and the fridge and freezer
Spot clean the walls (complete wall washing is a separate project)
Clean windows
Deep cleaning before and after the event can be very helpful if you're planning on hosting a Super Bowl, baby shower, or graduation party at home.
Move-In or Out Cleaning
This is also known as a vacancy cleaning service. It's no big surprise that moving can be a stressful experience. Hiring professionals to do a thorough cleaning before moving in can help reduce the move's stress.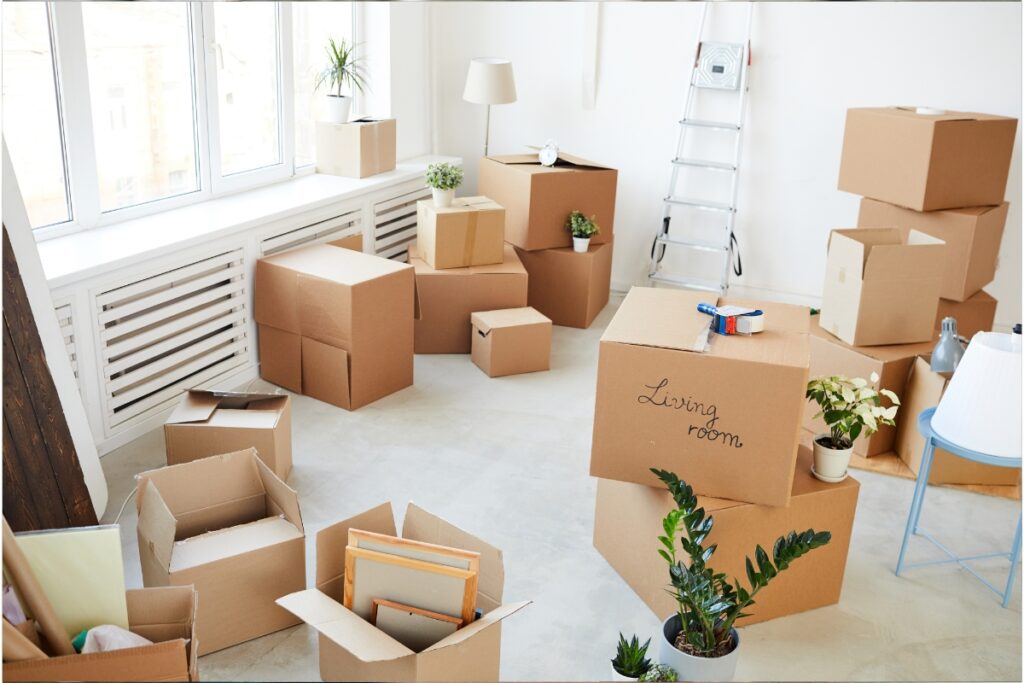 When requesting a residential house cleaning service, make it clear that you are looking for assistance with moving into or out of a home. Some service providers do not provide the service and may walk away from the job on the day of the service without any notice, which you should avoid, especially if you are moving out and must leave by a certain date.
Most removal cleaning services already include deep cleaning. If you have special requirements or priorities, you should always discuss them with your service provider during the booking process. This helps cleaners prepare for service.
Routine cleaning
With this type of house cleaning service, the cleaners come regularly based on what works best for their schedule, be it weekly, fortnightly, or monthly. Because routine cleaning is more frequent, the focus of the service is on maintaining and maintaining the cleanliness and order of the home.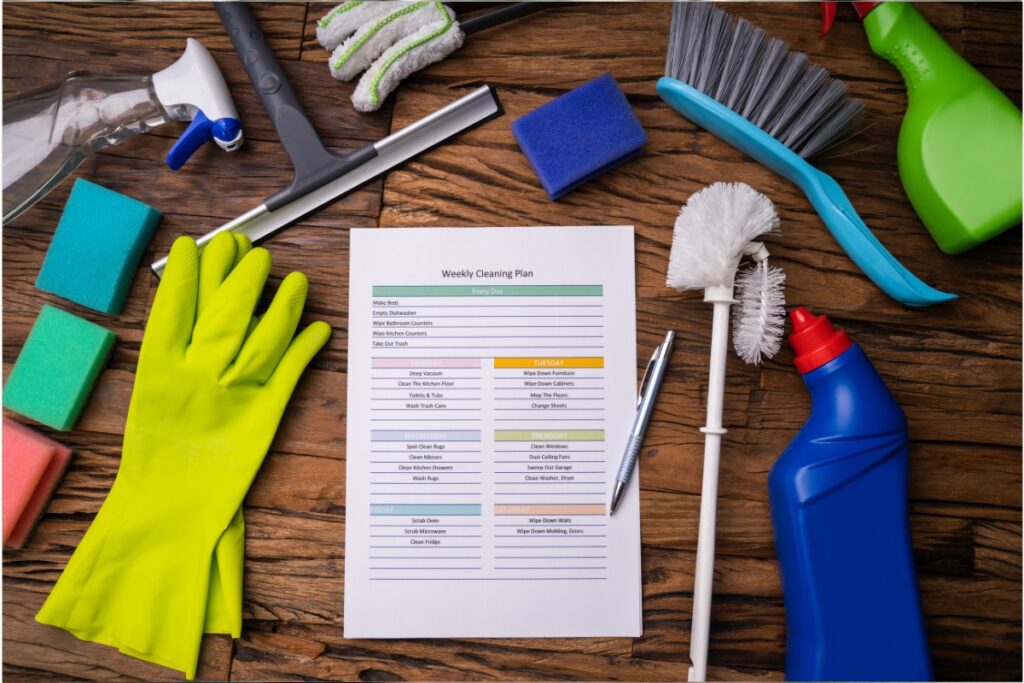 Most routine cleaning services include the following:
Clean windows and mirrors
Vacuum carpets and rugs
Clean the kitchen: take out the garbage and clean surfaces
Clean up the house
Floors Sweep, clean, or wipe
Remove spider webs
Clean surfaces, including equipment and accessories
Bathroom cleaning: bathtub, toilet, sink, mirror
Maid or Housekeeping Services
If you have special requests that are not included in regular house cleaning, maid or housekeeping services are the best option. Most housekeepers or domestic workers who do house cleaning perform the chores mentioned in the list above and help with household chores like laundry and washing dishes. However, there are limits to what they can do.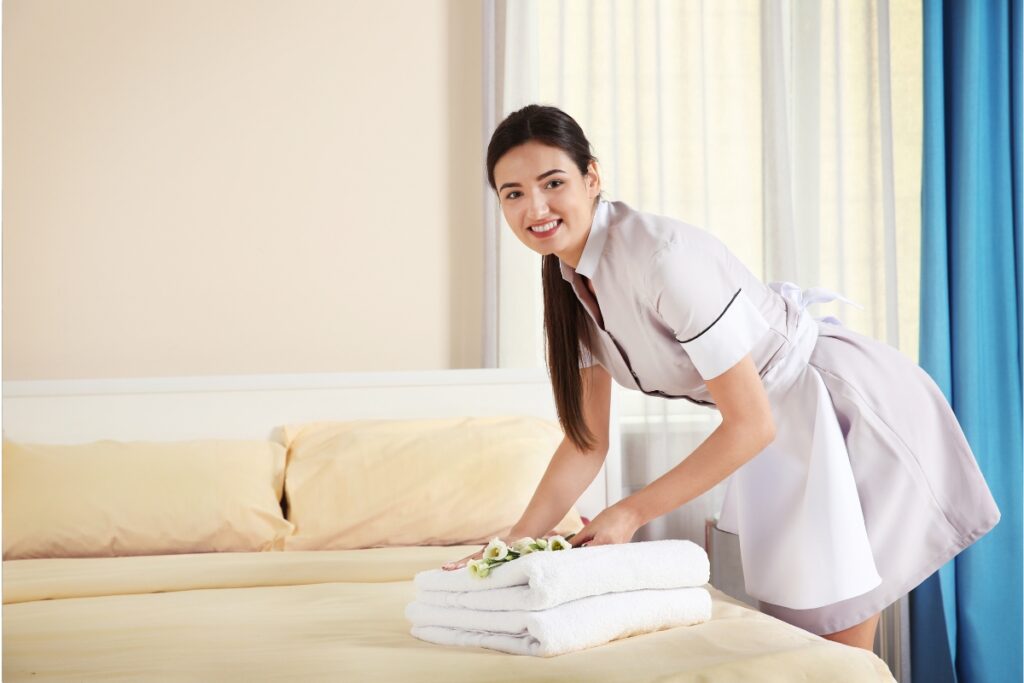 Caregiving is not the same as housework, cleaning, or domestic help. If you want your caregiver to help with care tasks and cleaning services, you should hire a caregiver who also cleans rather than a cleaner who also cares. Most residential house cleaning service providers do not offer maintenance.
What's Not Offered in a Typical House Cleaning Service
Every cleaning company and service professional has different needs and limitations. Don't assume that all cleaning services are the same.
Pet and Child Care
Grocery Shopping
Surface Dirt Removal
Biohazardous Material Handling
Gardening
It is a company or professional that specializes in handling the above types of requests. Don't assume the cleaner will do anything.
Things To Do Before The Cleaner Comes
It doesn't take much to get your home cleaned, but these three tips can help you get the most out of your investment.
Clean up before the cleaners arrive
Make sure the cleaners don't waste time tidying up the house. Please put clothes, books, etc. on the floor and put them away before the cleaners arrive. Most cleaning professionals charge by the hour. So if cleaning is important, tidying up the vacuum can give him 30 minutes to an hour of extra time for the vacuum to focus on cleaning.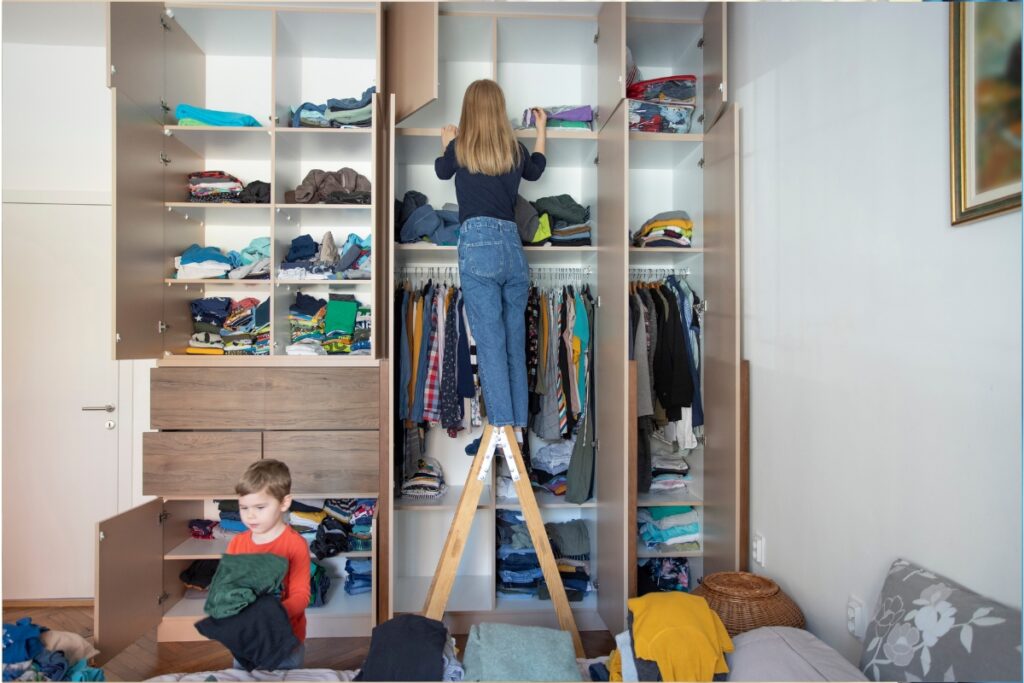 If you would like someone to help clean up, please ask the service provider at the time of booking.
Discuss your needs and expectations with the cleaners
These are what most service providers call "priorities". What really matters, in the end, is that you are happy with the service for the price you paid. Help clean up by providing clear instructions on what to do in order of priority.
Since you have already paid for the house cleaning service, you can discuss your expectations or needs with them. If you prefer to pay by the hour and save money, let the cleaner know before the cleaning begins. In this way, the cleaning crew can compare your priorities and to-do lists with the allotted time and notify you in advance if problems are anticipated.
Keep your pets away
Do not let pets get in the way of cleaning. Make sure you're in another room or under control before your furry friend starts cleaning. A professional cleaners can get the job done quickly and efficiently if they are not constantly distracted.
Some people are allergic to cats, and others don't like dogs, no matter how friendly their pets are.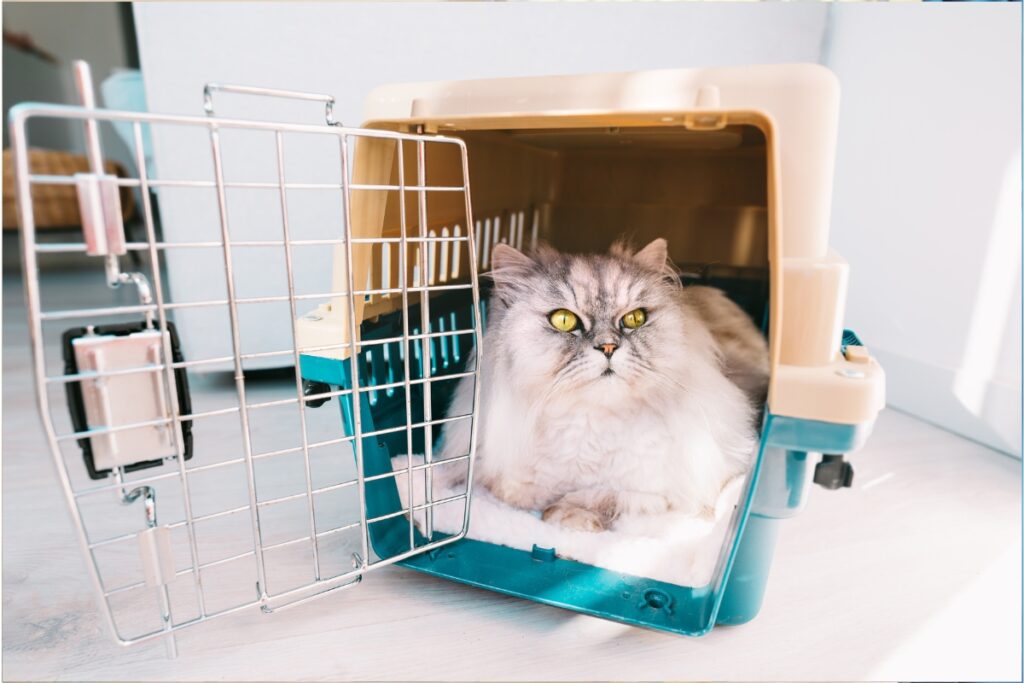 Conclusion
Hiring outside cleaning services will not be as simple as you think. Therefore, to save time and money, you should research in advance and refer to service packages of many providers to make a better decision.
Need some tips? We're here to help
Knowing what typical house cleaning service offers and doesn't provide will help you make decisions and choose the right service packages for your home.
If you still worry about the price and procedure, schedule a custom commercial property cleaning with sparklingandbeyond.com!
We provide you with affordable and reliable cleaning services and a lot of helpful tips.
Feel free to contact us today! Our experienced cleaning experts are waiting for you!
If you want to check our availability and pricing, please check here.