The toilet tank is a breeding ground for germs and moulds that can be harmful to human health and contaminate the environment. So what should you use to clean the toilet tank effectively? Protect your loved ones by using the toilet cleaning tools and equipment recommended by Sparkling and Beyond. We'll help maintain your toilet tank clean, safe, and sanitary for those who use it.
1. Best product to clean toilet tank
Bathroom cleaning products
Buying a multi-purpose toilet cleaning product can save you time and money because it can be used on every surface, from the toilet to the faucet. All you have to do now is to make sure you have the correct detergent.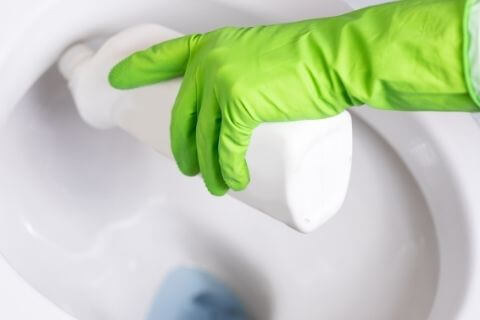 So what should you use to clean the toilet tank? Many toilet cleaning products include acids, which can harm bathroom surfaces such as ceramic tiles and bathroom walls.
Instead, you should go for a solution with a low acid level that is both effective and safe, allowing it to be used to clean toilet tanks, faucets, floors, walls, and bathtubs.
Toilet brush
Did you know that a toilet brush is one of the best products to clean the toilet tank? Most of us have a toilet brush in our bathrooms, but do you know how to use it properly?
The interior of the toilet tank, where the majority of germs accumulate, should be cleaned using a toilet brush.
To properly utilize a toilet brush to clean the toilet tank, you should first pour the toilet cleaning solution into the toilet and wait for a few minutes for it to take effect, then scrub around the toilet tank with the toilet brush (you can use rubber gloves to perform this step).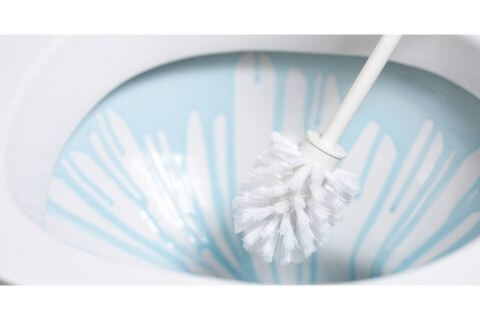 Scrub the bottom edge slot and the toilet tank's hole as well, as there are areas that are frequently overlooked. To clean a toilet brush, flush the toilet and then run the brush under running water. Drain the brush and replace it in its original location. Brushes can be infected with germs, so keep them out of children's reach at all times.
Cloth
When it comes to what should you use to clean the toilet tank? Cloth is also one of the best products to clean the toilet tank since it can eliminate soap stains or re-wipe bathroom cleaning chemicals.
You don't have to spend a lot of money on a bathroom mop; instead, go for one that is soft and composed of microfibers.
These mops are great since they don't scrape the floor and don't leave any lint, so you don't have to vacuum afterward. Cloths are also useful for cleaning metal surfaces and restoring a lustrous appearance.
2. How to clean the toilet tank naturally with baking soda?
Instrument preparation for cleaning the toilet tank:
Baking Soda
Vinegar
Gloves
Tissue or Cloth
Toilet brush
The process of cleaning the toilet tank with Baking Soda
When cleaning the toilet, wear gloves to protect your hands' skin and prevent bacteria from entering.
Keep all furniture out of the way of the toilet to avoid tangles during cleaning.
Flush the toilet tank to moisten the internal surface.
Fill the toilet bowl with a package of baking soda.
Then pour a bottle of vinegar (of any kind) into the toilet tank gently. Pour gently since the chemical reaction will generate a lot of froth. When the vinegar begins to froth excessively, stop adding it. Baking soda and vinegar combine to form a chemical reaction that aids in the removal of soft blockages. It is extremely effective, despite its slowness.
After you've poured all of the vinegar into the toilet, wait a few minutes before flushing.
In the meantime, clean the toilet tank's outside surfaces from top to bottom
3. How to clean the toilet tank with coke?
Coca-Cola, as previously stated, includes carbonic and phosphoric acids, both of which are moderate acids with good cleaning capabilities. Coca can be used to clean quite well in addition to unclogging toilets. Here are several way to use coke to clean toilet tank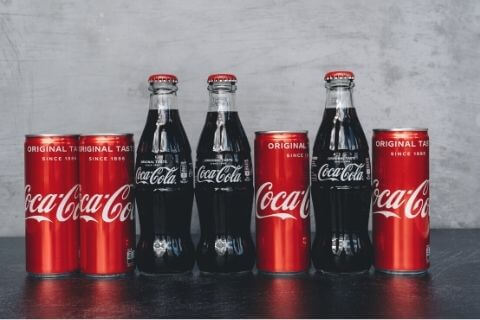 Pour Coke into the toilet and around the edge of the toilet tank, then wait for the Coke to flow through the stains and check to see if you have spilled Coke all over the toilet seat or not. In order to ensure, you can spray everywhere in the toilet tank with Coke spray.
Then wait approximately an hour for the Coke's acids to erase the spots (it is best to pour Coke into the toilet and leave it overnight).
Next, flush the toilet tank one again to wash away any remaining Coke stains and check to see whether the stains have been totally erased. If not, perform the preceding steps once again.
With difficult-to-decompose stains, a mechanical impact on the stain is required by using a brush to scrape the stains that are clinging to the toilet after the Coca-Cola has passed. Scrub before and after using coke to clean the toilet tank for the greatest effects.
In the presence of high temperatures, chemical reactions are normally fast, and the interaction of the acid in coke with stains is no exception.
Conclude: Coca-Cola contains acid, which may dissolve many sorts of stains; however, not all stains can be cleansed. So, if the stain is tough to remove, another cleaning option should be to combine Coca-Cola with other cleaning chemicals that are equally successful.
4. How to clean the toilet tank with vinegar?
How to clean your toilet tank with vinegar? You should add 1/2 cup vinegar and 1/4 cup baking soda into 2 liters of water, then spray this combination in the toilet, clean it, and wait for about 1 hour before rinsing the water.
If at all feasible, clean the toilet tank with Coca Cola. Also, for mold alone, combine one part hydrogen peroxide and two parts water in a spray bottle, spray the moldy surface, wait approximately an hour, and then scrape the stain with a brush until it dissolves.
Then, using Coke to clean the toilet tank one more time, erasing any leftover stains.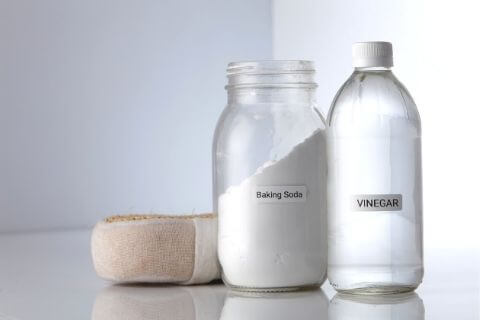 5. How to clean the toilet tank with bleach?
When using a disinfectant solution to disinfect bathrooms, toilets, and floors, you must be fully prepared with basic protective equipment such as rubber gloves, masks, and so on.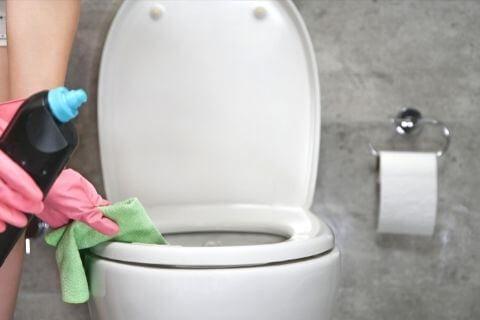 To make your home more airy, open all of the doors and windows and turn on the fan.
To clean your toilet tank with bleach, mix 2 bleach caps (13ml) with 2.5 liters of water to make a disinfectant solution for cleaning surfaces. Then, use a rag, mop, or brush to clean the toilet tank's surface with the aforementioned solution.
Cleaning the toilet tank can be a hassle. Luckily, we're here to make it easier for you with our helpful tips and advice on what you should use to clean your toilet tank properly.
Try Our Professional House Cleaning Services
If your toilet tank is also having unresolved hygiene issues, please feel free to contact Sparkling and Beyond at 415-966-1101 or sparklingandbeyond.com.
We are a cleaning company that specializes in providing professional cleaning services such as standard cleaning, deep cleaning, housekeeping services, and so on. With Sparkling and Beyond, the toilet tank or any other filthy items in your home will no longer be a problem.