Have you ever invited any out-of-town friends or relatives to stay at your home overnight?
In fact, even though having house guests can be so much fun, it can bring a bit of stress for hosts sometimes.
Will the bed be comfortable? Will they have enough privacy? What are their expectations when staying over? How to make guests feel welcome without making you feel like a concierge?
Hosting guests definitely takes some preparations but don't be intimidated.
A rule you should follow is: The less questions your overnight guests have to ask (such as where is the toilet paper,where is the coffee machine…), the more relaxed they feel.
Here are five tips from Sparking and Beyond to create an oasis for your houseguests to make them feel content and right at home.
Before your guests come over
After all, your house is quite familiar to you but for some overnight guests, it can be quite disorienting since it is their first time sleeping over. It goes without saying that giving your home a quick clean before you get started will make things a lot easier.
1. Focus on cleaning bathroom first
The guest bathroom needs to be prepared for usage, even though you can close doors to other areas of your house if they aren't ready for company. Without any assistance, the bathroom is frequently one of the dirtiest rooms in the house. As a result, give this room some care before your house guests arrive.
Declutter the bathroom counter if necessary, and give the space a thorough cleaning, paying specific attention to the areas that visitors will use, such as the sink and toilet. If your bathroom is too messy so you don't know where to start, we have some suggestions here for quick bathroom cleaning that can make it seem fantastic without taking too much time.
Almost often, a brief cleaning before visitors can make the guest bathroom better, but if you feel like your entire house is disorganized, you might need to do more than just those bathrooms.
If that's the case, utilize the free printable checklist in this article on how to tidy up your house for visitors.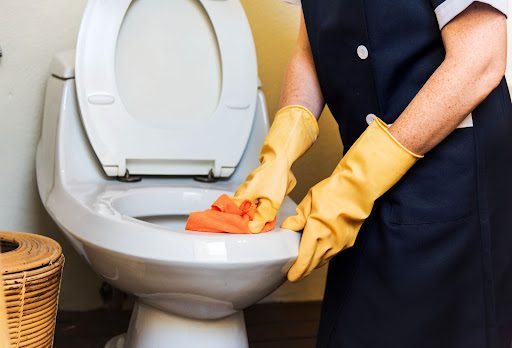 2. Clear the clutter from your entryway and main gathering space
When your guests arrive, the first thing they notice is obviously the entryway, and then you will most likely direct them to the living room or whatever area you have allocated for gathering and entertaining them.
To ensure you give a strong first impression, clear the clutter and extra items from the areas where guests will enter and walk through your home.
In addition, make your family room spotless if that is where you intend to entertain your overnight guests. Due to the fact that you will need more room to fit more people in this space, have the area cleared-out.
Make sure your guests have access to books, TV, and other forms of entertainment so they won't become bored while they wait. Additionally, give them the wifi password so they can continue to access the internet. Have additional blankets and pillows lying around so that everyone may feel at home and comfortable.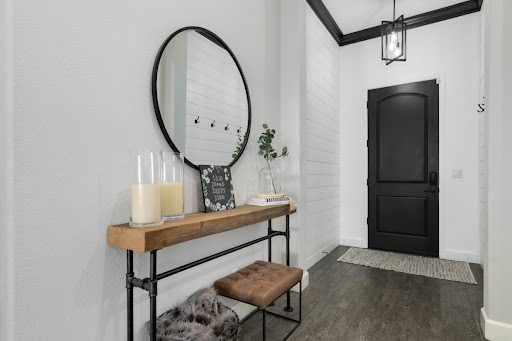 When your house guests arrive, make them feel welcome
3. Make necessities easily available
Obviously, it can lead to some awkward situations if your overnight guests have no idea where practical things such as toiletries are. It must be uncomfortable for them to try to figure out what towel they are supposed to use, so you should have towels visible and easily accessible for guests. Don't forget to provide your guests with lots of extra washcloths.
Leave full bottles of shampoo, conditioner, and shower gel in the bathroom. Put a hairdryer, soap, hand lotion, moisturizer, air freshener, and facial wipes in a basket.
It's also a good idea to keep some cleaning wipes in a container beneath the sink in case your house guests like to wipe off the countertop or sink after usage. Check to see if there is a trash bin and if the toilet brush is clean. An easy way to keep the bathroom vanity looking alive and fresh is placing a bouquet of flowers there.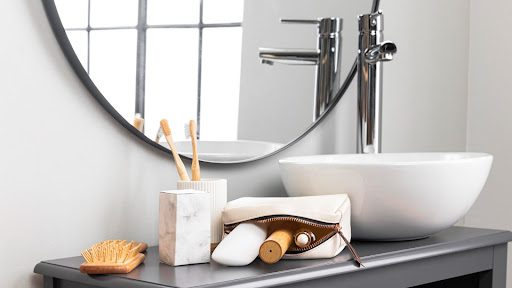 4. Stock the fridge and pantry
Ask your guests if they want any specific food and beverage to eat or drink while they are staying at your home. In addition, have multiple options for those who are allergic. You should check with your guests in advance to find out if there are dietary issues such as allergies or food preferences that should be noted.
To make it simple for your house guests to enjoy meals in your home without stress, adjust your menu plan and the food that is accessible in the pantry.
And don't neglect the drinks. Make sure you have a lot of soft and alcoholic beverages available.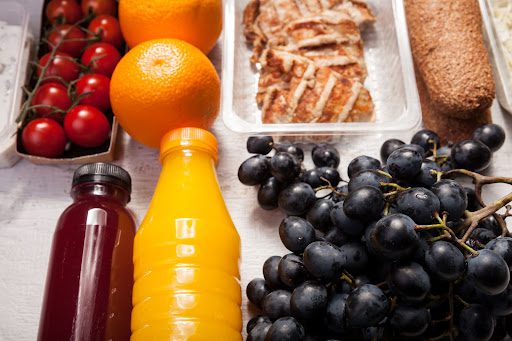 5. A comfortable guest room
Last but not least, prepare a comfortable guest room to make your guests feel welcome. A carefully considered guest room may help your visitors feel perfectly at home, whether they are staying for one night or the entire week.
As a base level, your guest room needs to be tidy and well-organized. At the very least, they should have a cozy bed with clean crisp sheets and multiple options of blanket or pillows so they can be as warm or cold as they like.
From there, you can add on some extras to transform your guest room space into a luxury hotel. Complete the checklist below to make your overnight guests feel at ease and relaxed:
Wifi password

Soothing aromatic candle

Fresh flowers

Comfy slippers

TV/Remote instructions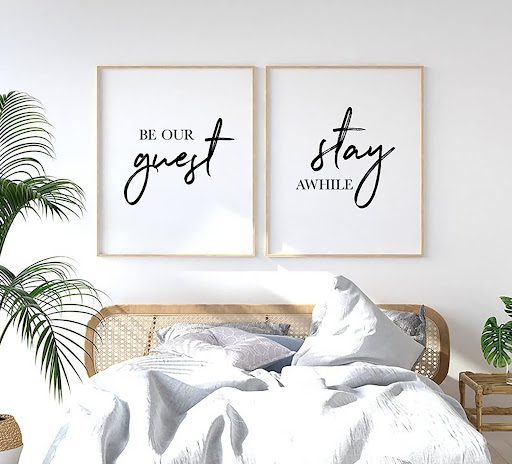 Conclusion
We hope these tips for preparing your home for house guests will keep your family and your overnight visitors happy no matter how short or long their visit may be.
Taking preps for your overnight guest will no longer be an intimidating experience if you follow our 5 tips. However, we understand it is not easy to do multiple things in a short time. If you don't know where to start and what to do, check our cleaning tips here to get your home ready as soon as possible.