White walls are an easy go-to option for many people. They make the space seem to be brighter and bigger. Plus, you can incorporate almost any type of furniture, in any color onto the scene and it still looks nice. However, it comes with a downside. Dirt and grimes are built up quite quickly and it is easier to notice on white walls than darker ones. And it is pretty difficult to clean up white walls without smearing and making the white cast look dull. So here are 6 easy solutions on how to clean white walls for your household.
When should you clean white walls?
As observed, it usually takes six months for noticeable dirt and debris to build up on white walls, and it is advisable to have a thorough cleaning then. If your home has extra factors that sully your white walls more often, such as pets, or young children, you can consider cleaning the white walls more regularly.
You can either clean white walls by yourself or hire a cleaning agent, depending on your needs, the conditions of the walls, your budget, etc. Hiring a cleaning agent will surely cost you a good amount, but they are professionals so the result is promised to be good and it saves you tons of time and effort. However, if you have a lot of time and you do not want to spare your penny, or the walls are not extremely dirty, you can consider cleaning them at home.
These are some signs that you might need to start cleaning your white walls:
Chunks of dust on walls.
Visible scuffs on walls.
Dirt on walls.
Spider webs on the corners between the walls and the ceilings.
You do not have to wait for six months to clean your white walls. Here are 6 steps on how to clean white walls, which are easy to follow, using common ingredients and stuff.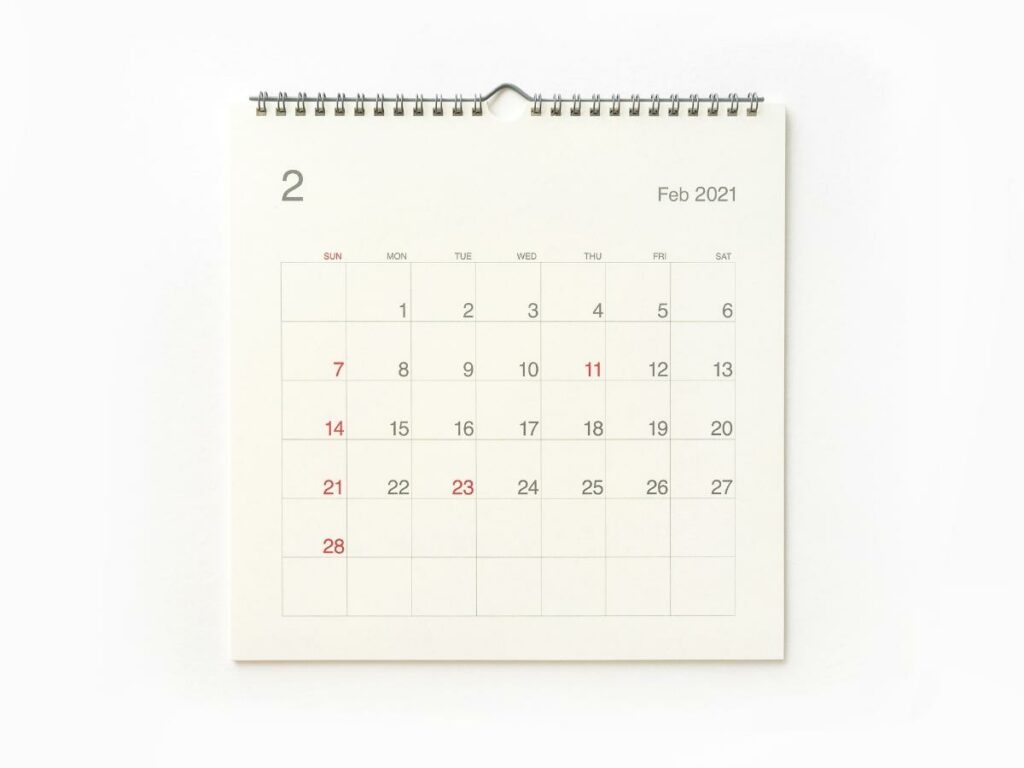 Tools to wash walls
The supplies needed to clean your white walls are simple and easy to gather.
A duster or a vacuum's dust-brush attachment
Dry mob
Microfiber cloth
Magic eraser
Non-abrasive sponge
Mild liquid dish soap
Bucket
Warm water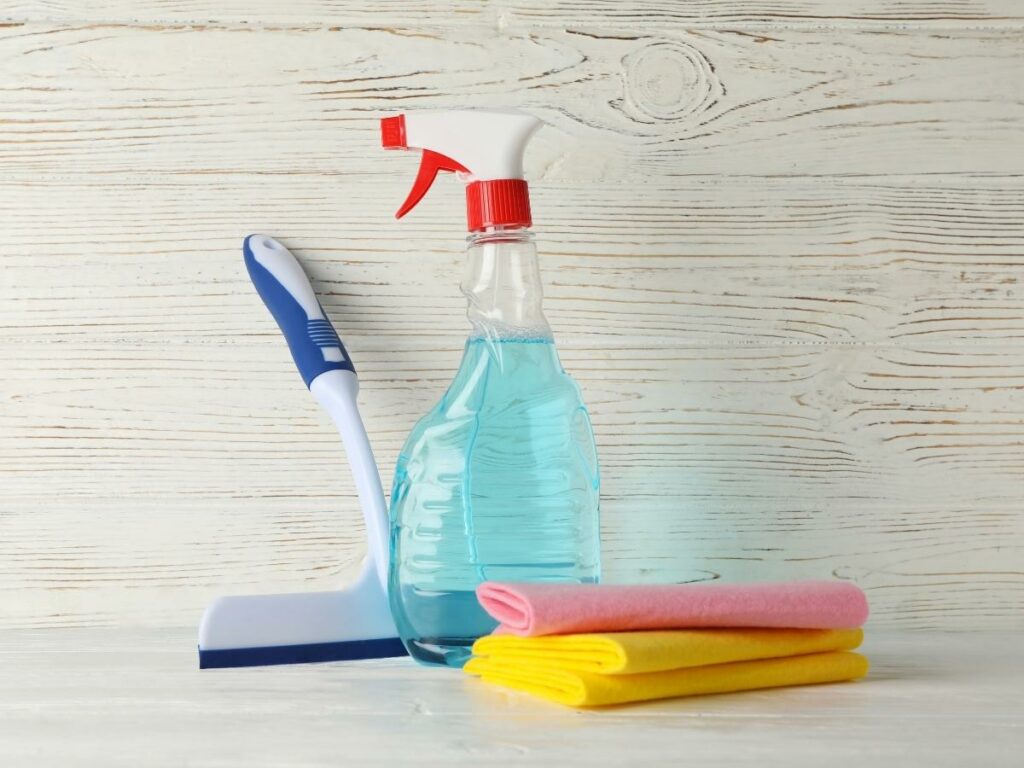 How to clean white walls
After gathering your supplies, let's start cleaning your white walls. Follow these simple 6 steps and enjoy the result!
Step 1: Blank the space
You need to start off with a clean blank slate. If there is anything hanging on the walls, such as clocks, paintings or pictures, you need to take them off first. Now it's ideal time to clean off the dust on those things, so that later you can enjoy a squeaky clean space.
Step 2: Dust the wall
After clearing everything off, now start to dust off the walls with a mop, a duster or a vacuum's duster brush attachment. Be gentle and make sure you do not scratch off patches of the white walls with the hard part of your utensils.
Dust from top to bottom thoroughly. Dusting your white walls before the wet cleaning helps the procedures go smoother, or else the wet dust will stick to the walls, leaving undesirable smears.
Step 3: Make your DIY cleaning solution
Now move on to the wet cleaning part. First off, make your cleaning solution. (Before this step, check if your white walls are flat-painted walls. If so, you just need to dry clean them, liquids are not ideal for flat-painted walls.).
This is easy and fun. Grab your bucket and fill it with a gallon of warm water (don't use hot water). Then mix it with just a little bit of liquid dish soap, around a pump of the gentle type. Experts say that less soap is actually more ideal than having a lot of soap.
Because you only need a mild solution to clean off the dirt and it is easier to rinse off the walls thoroughly afterward. A highly soapy solution will leave off a sticky residue on your white walls, which makes it easier to contract dirt and dust again.
Step 4: Spot test
Because the paint pigment (especially flat or eggshell paint) is quite prone to damage caused by soapy solution, you will want to make sure while wet-cleaning the walls, you don't accidentally stain or discolor them.
Test with a small, hidden area on your walls first (the part behind your furniture). After washing that area, wait for about a few hours so that you can tell if there is any damage. After that, you are good to go.
Step 5: Clean the walls
Dip a cloth or sponge in the solution and wring it out until damp, not soaking, so it will not leave watermarks or bubble the paint coat. Wash your white walls gently in circular motions. It is better to work from top to bottom as the water may drip down.
Step 6: Do details work
When cleaning your white walls, remember to clean the baseboards and trim also. These areas are often forgotten.
If you still see marks and dirt on the walls afterward, you can use the Magic eraser for more detailed work. Dampen your Magic eraser and rub gently onto targeted areas. Don't use too much pressure or else the Magic eraser's abrasiveness will damage the walls.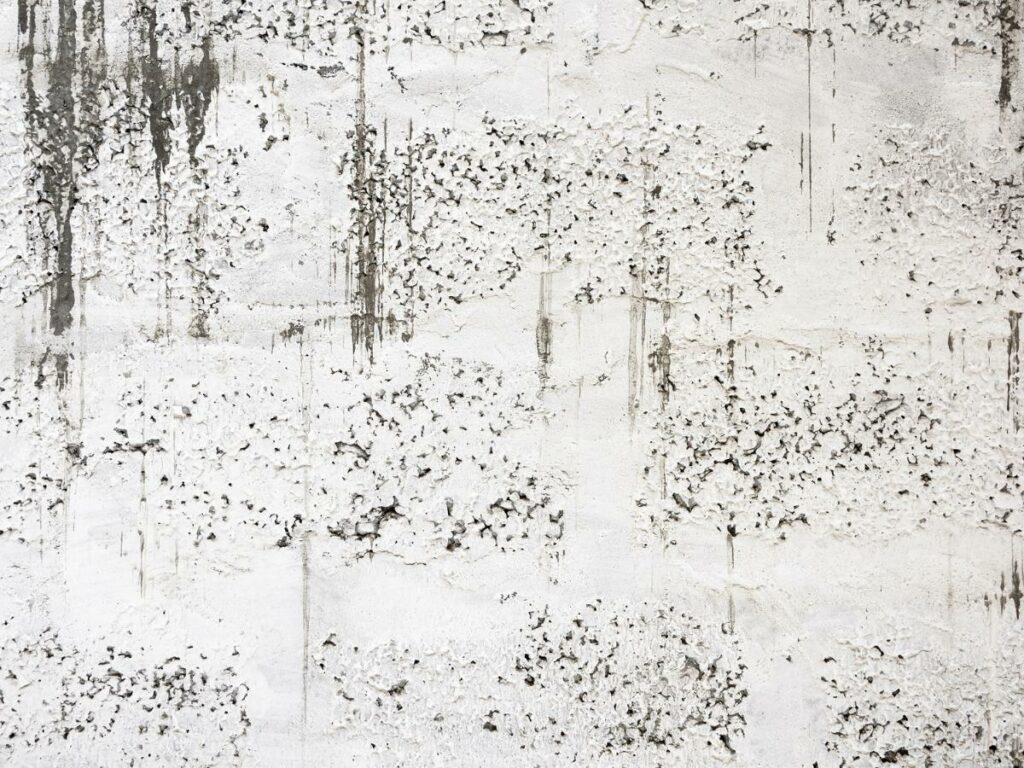 When should you paint over the walls?
Now you know how to clean white walls. But in case you want to paint over your white walls due to whatever reasons, here are some signs to look out for:
Scuffs that are not coming out.
The paint sheen is damaged, discolored and there are flakes of paint coming off.
The walls have smoke or water stains.
Keep in mind that it is not advisable to paint over just the dirty spots, because the new paint will look different from the old, faded one. You will have an undesirable flaky look in the end. And paint over the whole walls are costly and effort/ time-consuming so it is better to keep them in good conditions and follow the simple cleaning steps above.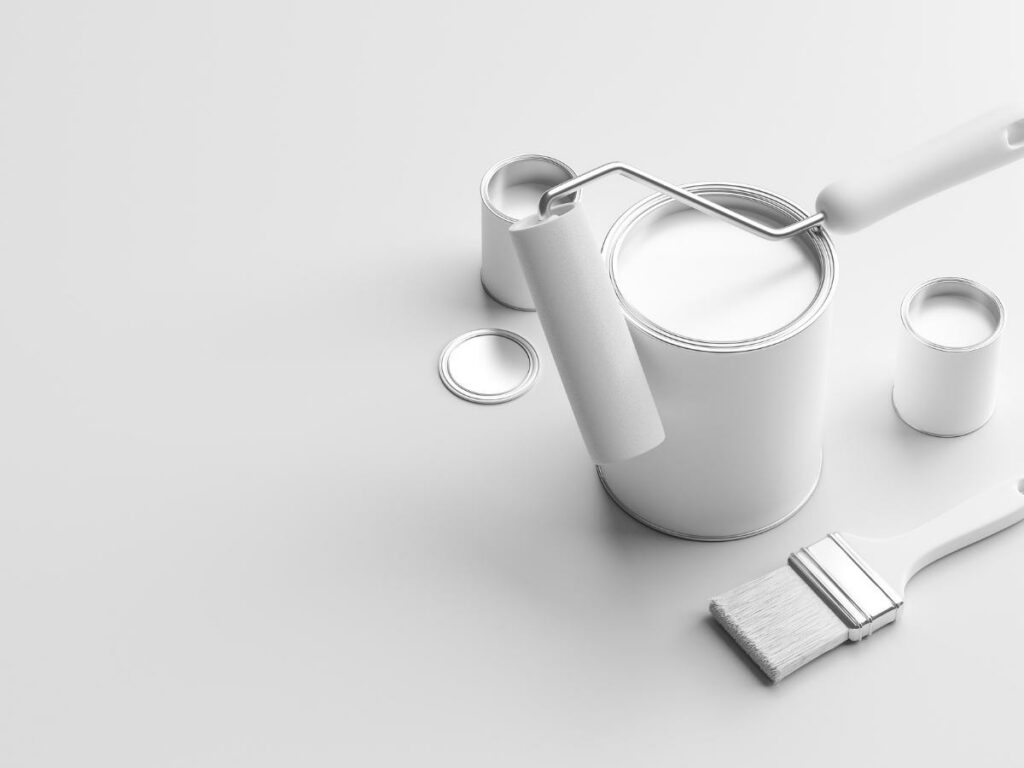 Cleaning white walls should not be a nightmare anymore with these simple steps. However, keep in mind that these steps are only applicable with not-so-damaged walls. If your walls are really dirty and stains, dirt, scuffs refuse to come off, you might want to paint over the wall or hire a cleaning agent. You can also check out this article on how to clean other types of walls if your house have a variety.
Need some tips? We are here to help!
Are you struggling with how to clean white walls? Follow the simple steps above to see some incredible changes.
In case you need to refresh your living space, at sparklingandbeyond.com, we provide you with affordable and reliable cleaning service and a lot of helpful tips.
Feel free to contact us today! Our experienced cleaning experts are waiting for you.
If you want to check our availability and pricing, please check here.
Major: Art and Media Studies.
Job: Freelance SEO writer
Objective: Earn money and get hands-on experience in the marketing field.