If you are a tidy person, you may see that dust always appears in our house, especially on the table surface. Household dust, according to those who research it, is a mix of animal dander, carpet fluff, clothes fibers, and dirt tracked indoors. Even empty houses accumulate dust. While it is impossible to totally eliminate dust, the following measures will help you keep it under control and out of your home.
In some parts of the country, it's considered polite to remove your shoes while entering someone else's home, yet there are always others who object to a No Shoe Policy. They could reconsider their aversion if they learned that up to 80% of home dust enters the bottoms of people's shoes. Therefore, it is better to let your footwear out of the house and use slippers in the house only to help you reduce enormous floor dust.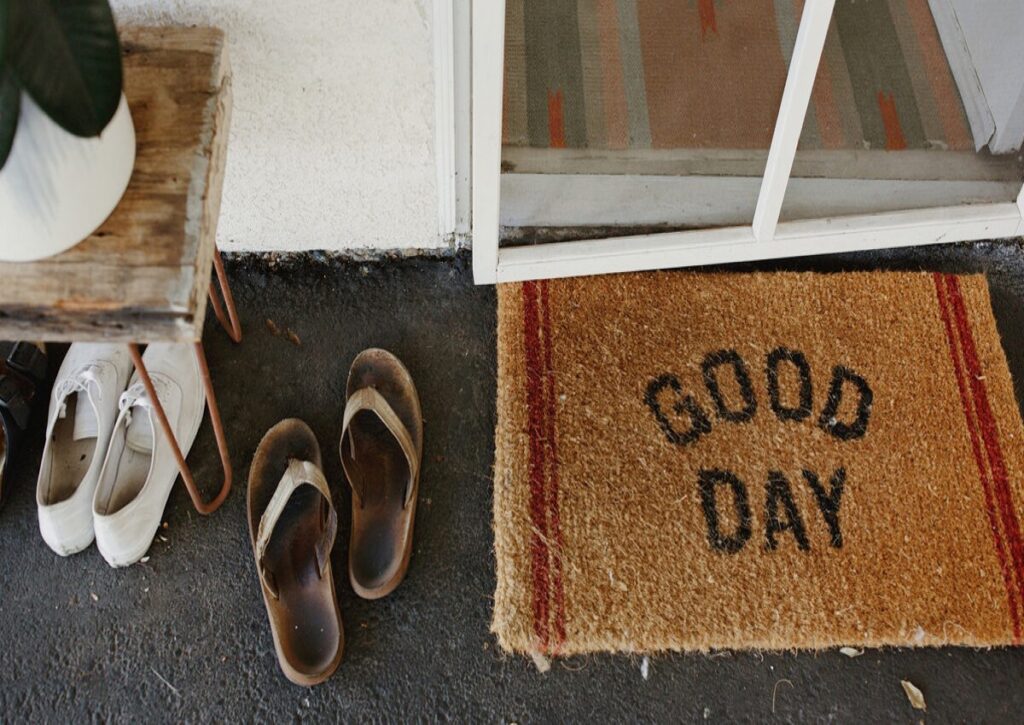 2. Stop Dirt at the Doors
People can wipe their feet before entering your property with sturdy mats at each entry. Even if individuals take their shoes off inside, this technique alone will dramatically reduce the amount of dust tracked in. Every couple of days, shake the mats outside or clean them with a hand-vac, and you'll notice a significant reduction in dust. When cleaning them, make sure to vacuum or rinse both sides because dust penetrates through carpeting and matting to the floor below.
Weatherstripping around doors can help minimize household dust by preventing dirt from being blown in via gaps. This is especially useful if you live in a dry or rural region, or if a drought has left your lawn parched and naked. Check that your windows are properly closed and that they seal correctly, then caulk any gaps around the frames.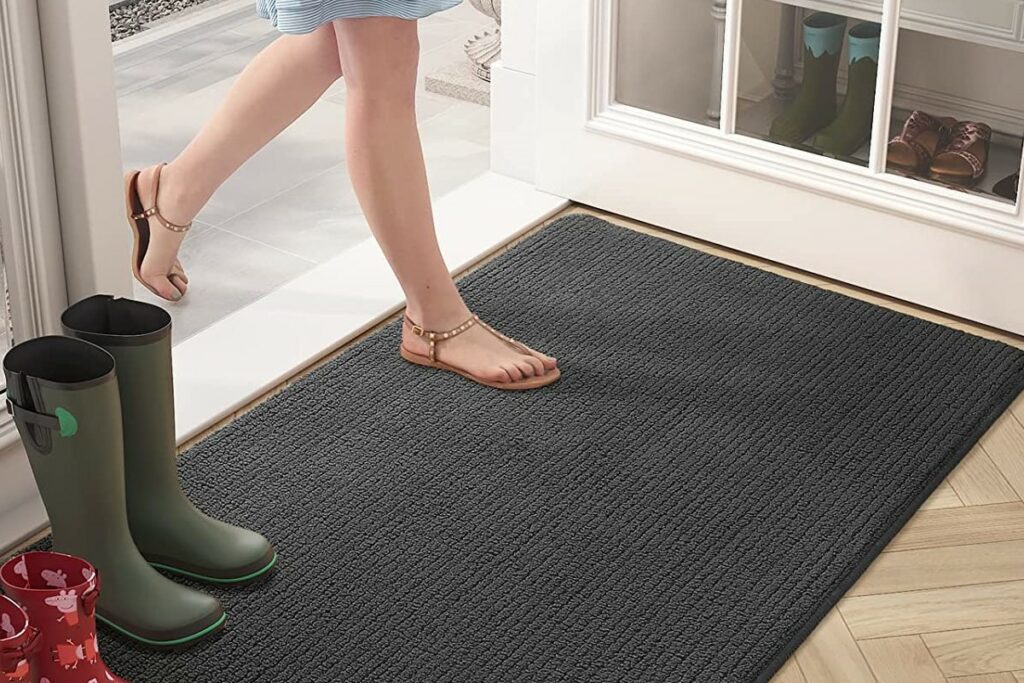 3. Embrace Orderly and Frequently Cleaning
Some dust will fall to the floor if you vacuum your living room and then clean your light fixtures. That means you wasted your time and effort vacuuming. When cleaning the house, start at the top and work your way down. Vacuuming or dust mopping should be the last chore you finish in each area, especially if you're seeking solutions to prevent dust in the home.
Many individuals are unaware that sweeping really creates more dust than it eliminates. If you want to know how to reduce dust in your home, you should get a vacuum cleaner. Vacuum high-traffic areas twice or three times per week. Even in less-frequently used sections, cleaning should be done on a weekly basis.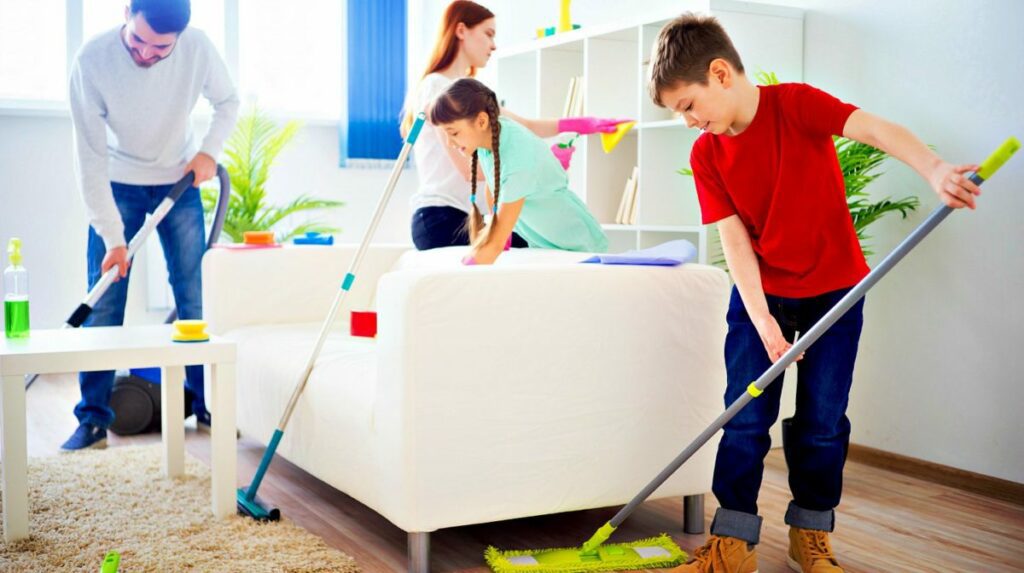 4. Vacuum Effectivelye
The frequency with which you should vacuum depends on how many people dwell in your home. Vacuum each room from top to bottom once a week, then go over high-traffic areas every other day. But it's more than just moving the vacuum back and forth—use gentle, overlapping strokes. Most people vacuum too quickly, allowing the machine to suck up all the dirt. After cleaning from wall to wall, turn at a right angle and vacuum the room from wall to wall again. When you vacuum your floors properly, you will get far more dust up.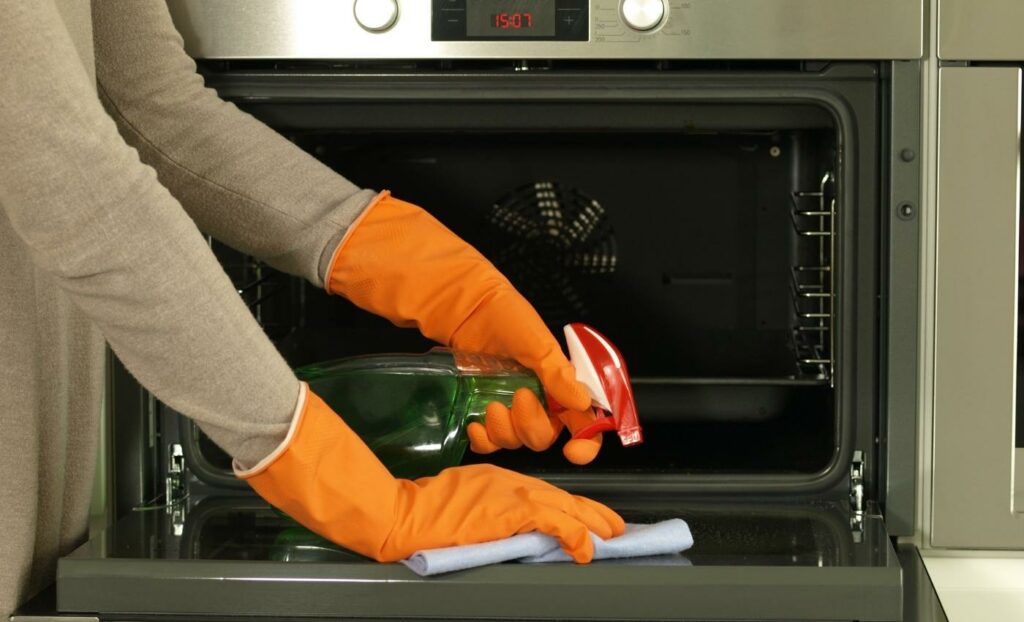 5. Wash Bedding Weekly
Some may believe that washing sheets and pillowcases once a week is excessive. When you sleep, though, you slough off skin, hair, and body fluids. This suggests that the bed you sleep in isn't as clean as you imagine. Furthermore, if you're wondering how to prevent dust mites in your house, make sure you wash your bed linens at least once every seven days.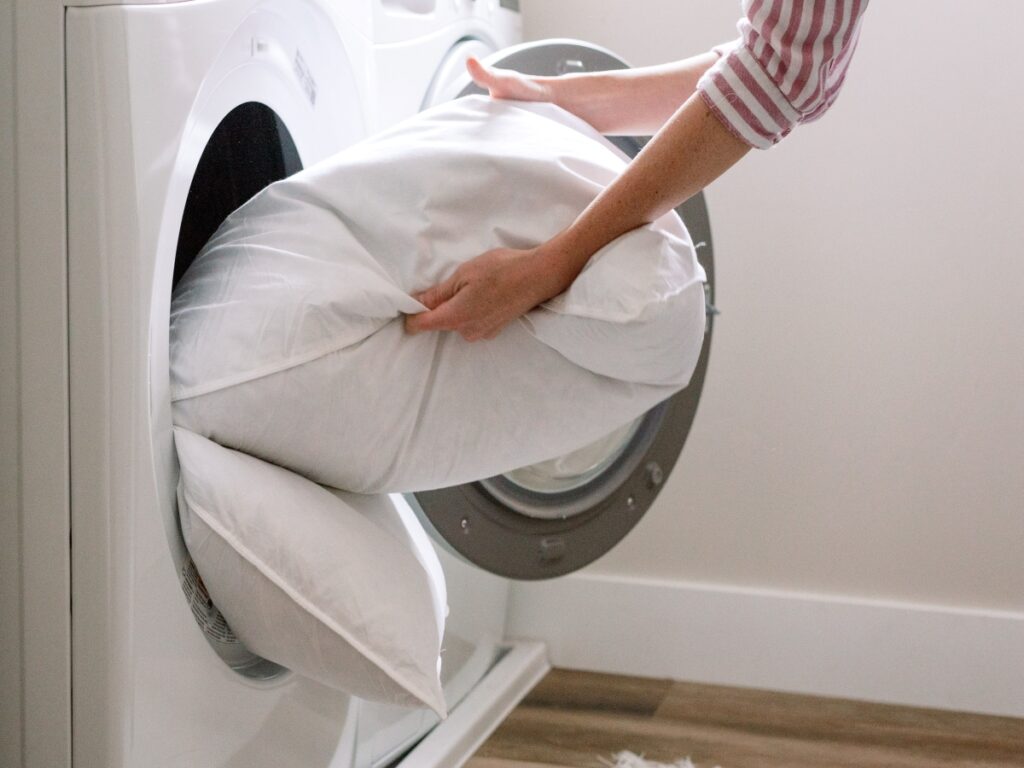 6. Get an air purifier
There are machines that collect and trap dust, essentially doing the task of dust reduction in your home for you. Make sure your air purifier (like your vacuum) has a HEPA filter and that it is placed near a door or window for maximum dust-removal action.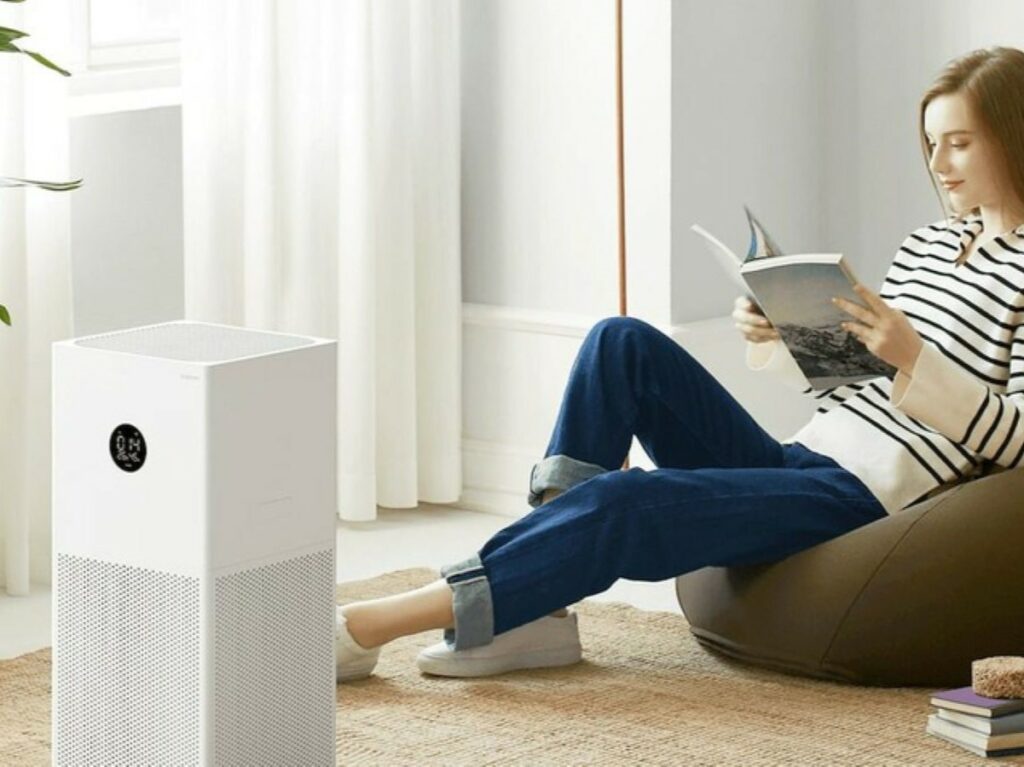 7. Groom your Pets in a Clean Space
Brushing (or simply touching) your pet on a regular basis results in stray hair and dust. You can significantly reduce your cleaning by grooming them outside or in an easy-to-clean area like the bathroom on a frequent basis.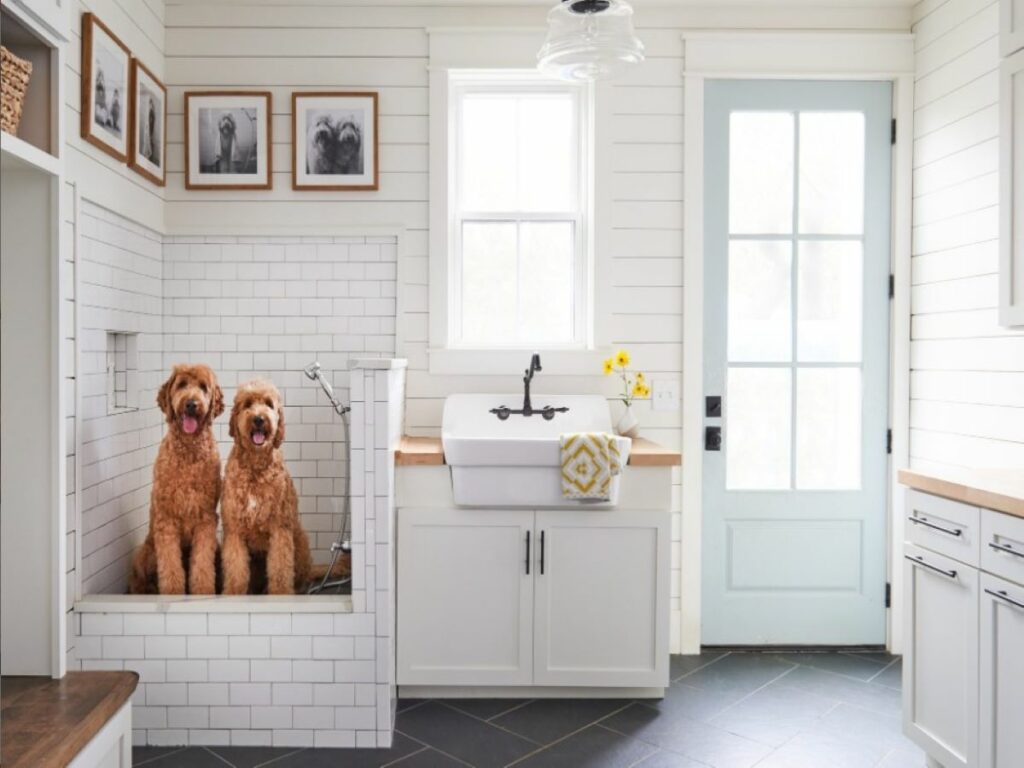 8. Minimize Clutter
The less stuff you have gathering dust, the less dust you'll see in your home. So, in order to control the dust in your home, you must first address the clutter issue. Keep non-essential items off your countertops. Give away or donate items that are no longer useful to you or your tastes. Hang up clothing you aren't wearing and keep your closet flooring free so you can vacuum easily. The floor beneath your bed is also a terrible dust magnet.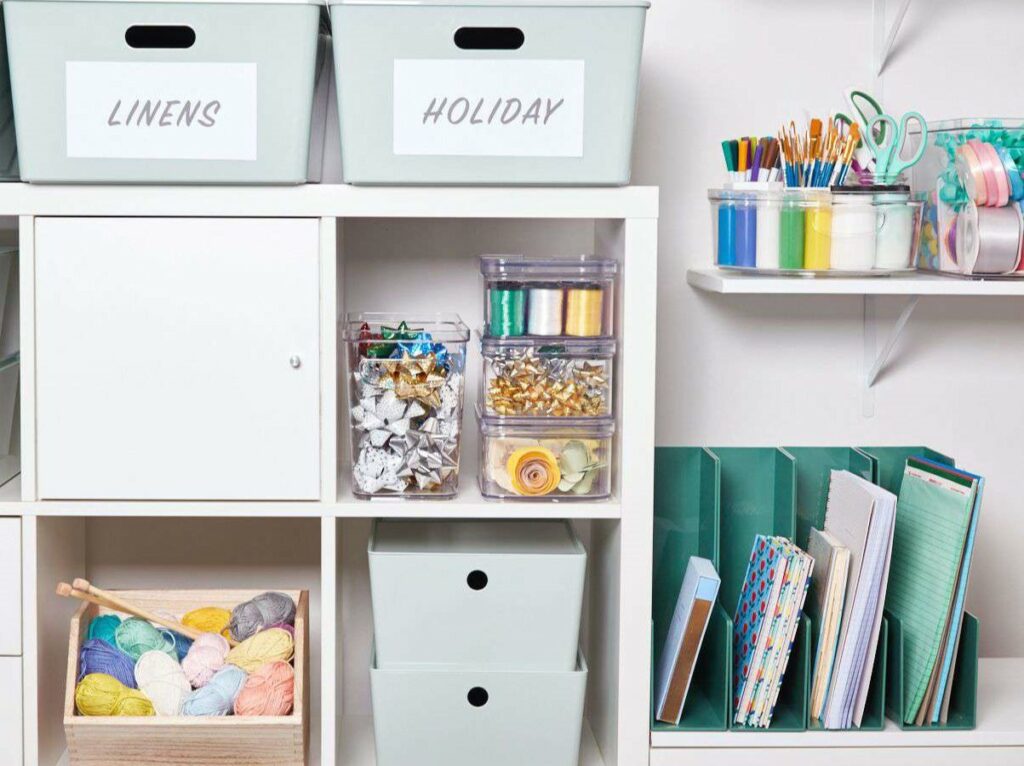 9. Replace Your Old Carpets
Carpets retain dirt beneath the pad over time that even the greatest vacuum cannot completely remove. Shampooing or steam cleaning your carpet helps, but doing it too frequently causes it to wear out faster. Then it mixes carpet fiber pieces and glue into the dust in your home. Replace your carpets with hard flooring if you can afford it. It's a lot easier to maintain cleanliness.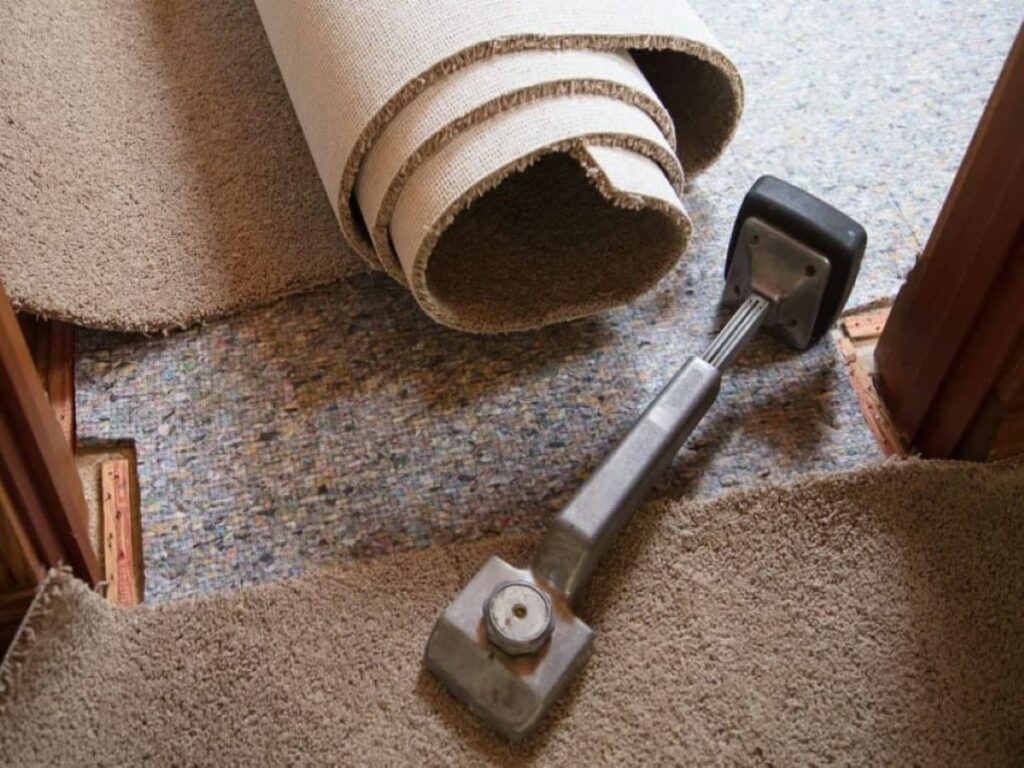 10. Change your Sheets often
Your bed is a dust-generating machine, thanks to the fabric fibers of your sheets and the skin particles from your body. Wash your sheets weekly and clean your pillows, comforter, and mattress pads once a month, or at least every other month, to keep your sheets and bedding as clean as possible.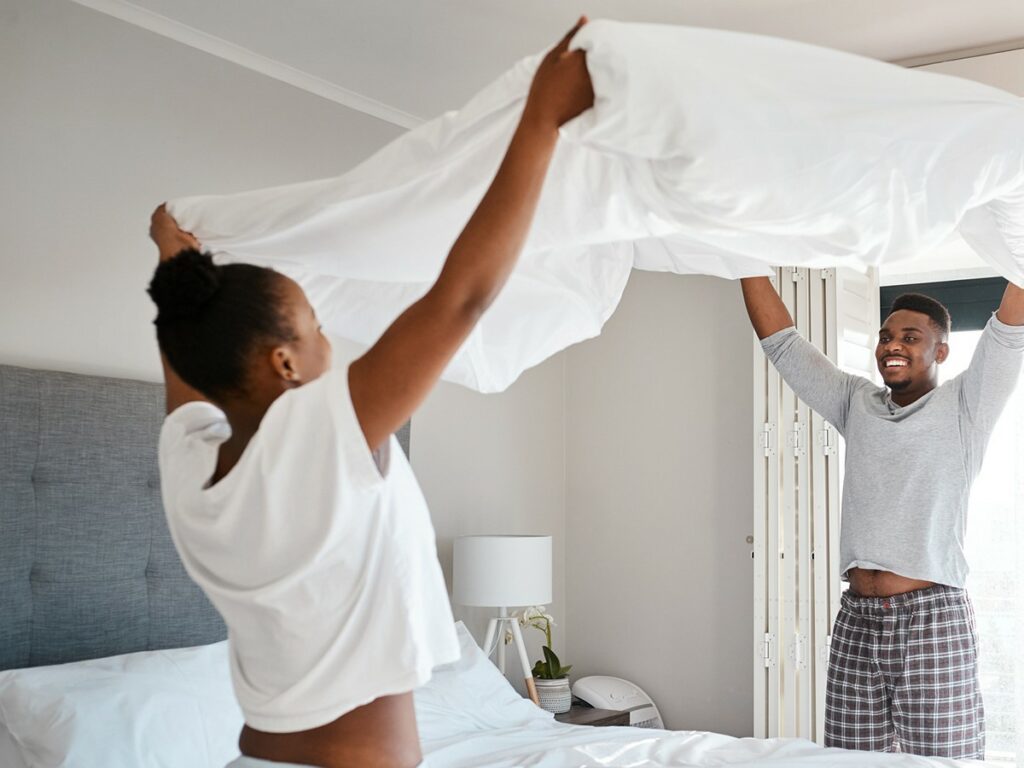 11. Tumble the Dust Out
Dust accumulates on soft furnishings. Laundering or vacuuming them on a regular basis helps to keep them clean, so washing your curtains is an excellent approach to decrease dust. However, a fast spin in the dryer is another simple technique to remove dust, and it works on textiles that cannot be washed, such as silk. Simply remove any curtain rings, zippers, or other hardware before placing the item in your dryer. Set the piece to no-heat or fluff and let it tumble for a few minutes. The tumble action extracts dust from the fabric, while the dryer vent extracts it from your home.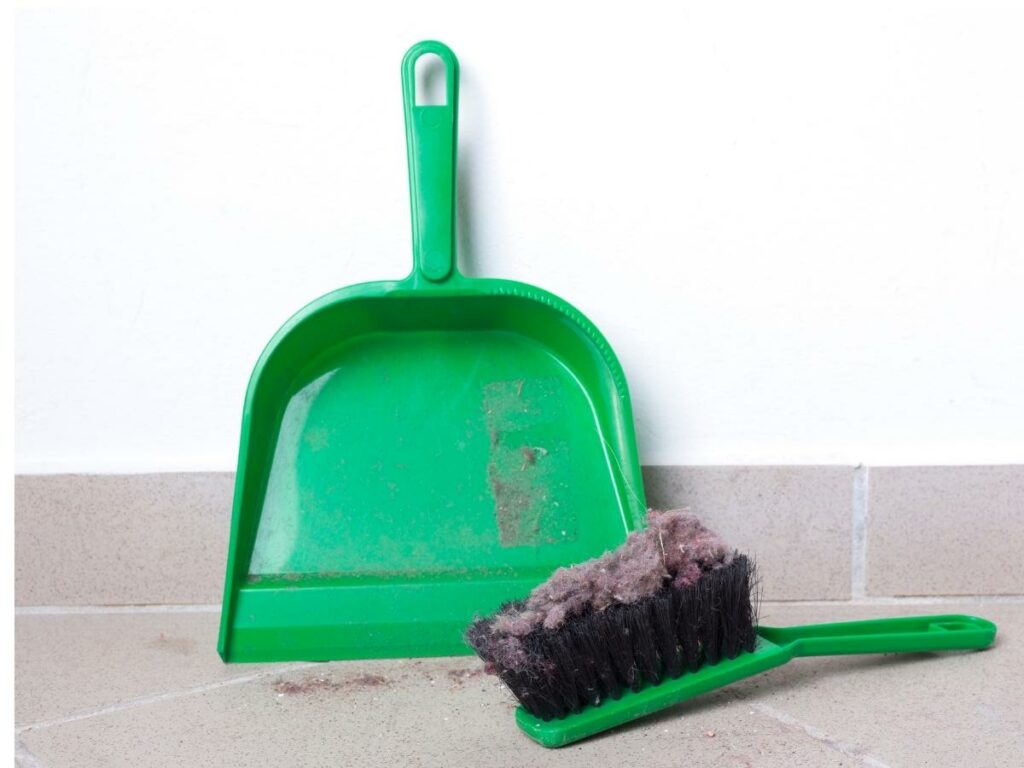 12. Don't Blow Dust Around
Most manufacturers recommend changing your HVAC filter every three months, but changing it more frequently will reduce dust in your home dramatically. Use disposable filters that are affordable and should be replaced every 30 days. To ensure that you don't forget, set a regular reminder on your phone or calendar. Also, sweep or vacuum the area around your heater. In addition, if you have an outside condenser unit, you should clean it every Spring.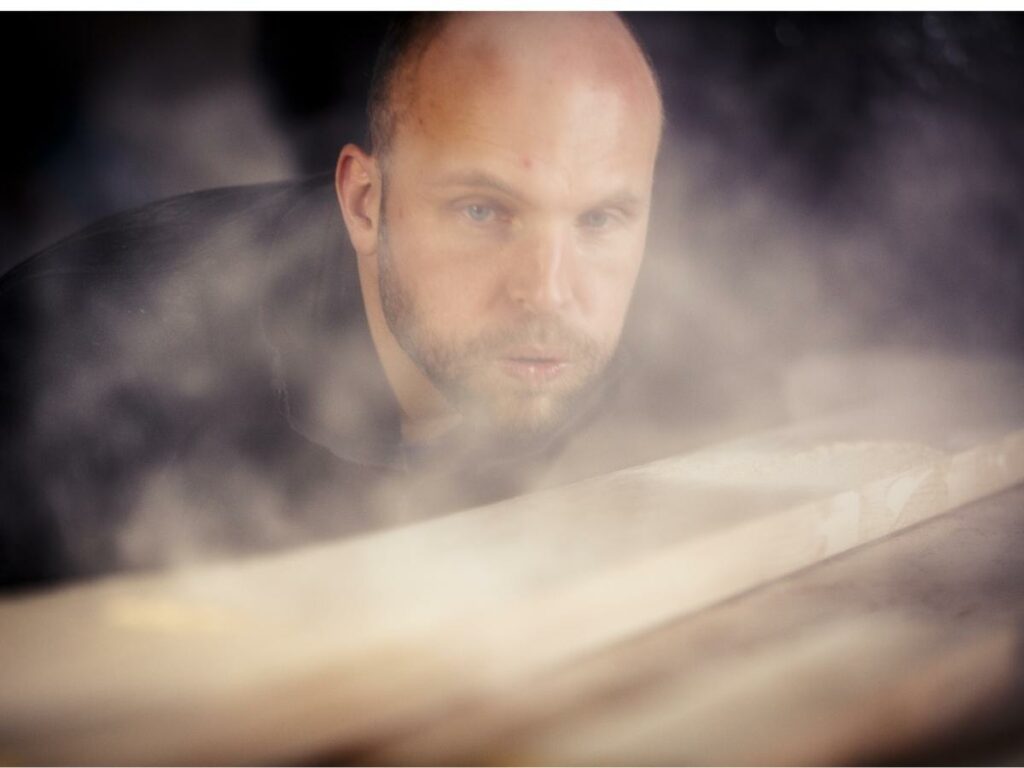 Need some tips? We're here to help
Are you struggling to keep your home out of dust? Follow our tips above to see some incredible changes. 
In case you need to refresh your living space, at sparklingandbeyond.com, we provide you with affordable and reliable cleaning services and a lot of helpful tips.
Feel free to contact us today! Our experienced cleaning experts are waiting for you!
If you want to check our availability and pricing, please check here.