Even the cleanest homes occasionally benefit from a deep cleaning house service. It's beneficial to divide the deep cleaning house procedure into smaller, more doable activities to prevent feeling overwhelmed. With our deep cleaning house checklist, you'll start with basic tasks. This comprehensive cleaning checklist and tips are useful before you host your guests' company or when daily mess and clutter have begun to accumulate.
Steps for deep cleaning house
Start with these tips for deep cleaning house as you walk through each area in your house to speed up the process.
Declutter before deep cleaning house
Any obvious clutter that does not belong in the room should either find a new home or, even better, be removed. To make your deep cleaning checklist easier to manage, save the items hidden behind closed doors for another day. Deep cleaning house is made simpler by clearing clutter, and taking in the sight of your clean surfaces might inspire you to keep cleaning.
Start with the high places first
Take on the following major, difficult-to-reach surfaces in that order: baseboards, walls, rest of the trim, ceiling, ceiling trim, light fixtures (including bulbs), and walls. A duster with a telescoping handle or a clean microfiber mop are the finest tools for these surfaces. You only need to sprinkle the mop with water above eye level.
Use warm water with a drop of dish soap on surfaces that are closer to the floor because they are prone to collecting dirt and dust. To prevent mold and mildew in bathrooms, add a few drops of white vinegar to the mixture. Use a microfiber cloth in areas where using a mop would be cumbersome or inconvenient.
Take care of your windows
The payoff from cleaning windows is substantial despite how easy it is. Vacuum the tracks and sills first. Then, spray glass cleaner on the window from top to bottom. After giving the cleaner a moment to work, squeegee it off. It will be simpler to see and remove streaks if you wipe in one way on interior windows and another on exterior ones.
Enhance Window Treatments
Avoid the hassle of removing the blinds or drapes. Use the brush attachment on your vacuum to just suction them. As you clean the rod and rings, fluff the curtains in the dryer for a few minutes rather than washing and ironing them. Then hang them back up immediately.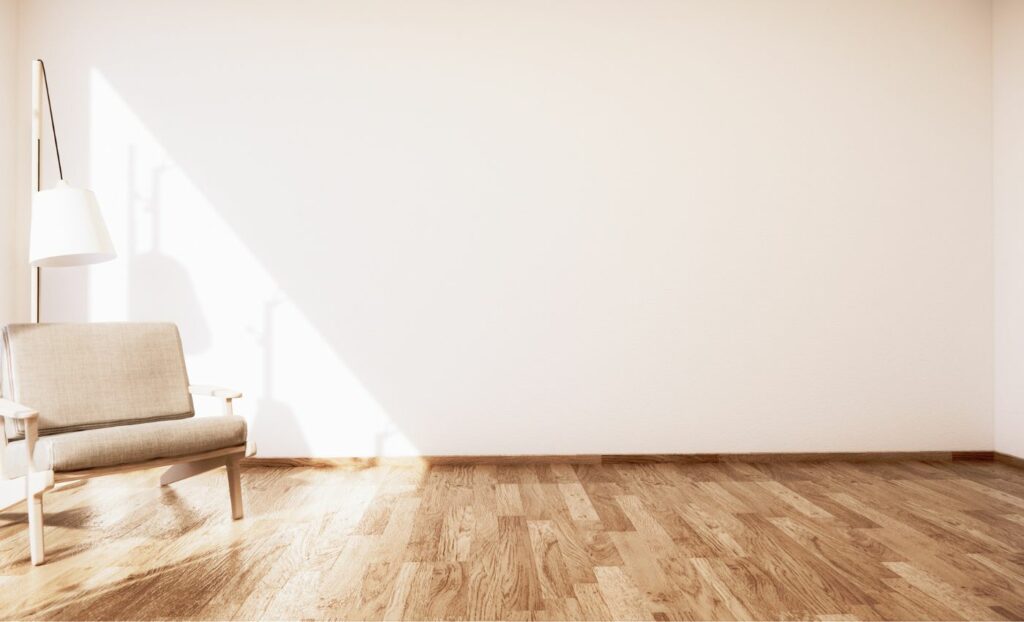 Dust off the surfaces
Use furniture cleaning and polish and a soft cloth to clean any remaining hard surfaces, such as wood furniture, shelves, built-ins, etc. Put a clean cotton tube sock on your dominant hand and use it to quickly dust surfaces while using your other hand to push things out of the way. The lampshades should then be rubbed using a lint roller.
Don't forget the floor
When deep cleaning house, don't forget to have your floors cleaned thoroughly. You'll need to relocate the furniture, including larger items like mattresses and sofas, to do this properly. Place furniture slides under the legs of large pieces to make shifting them easier. Then use the crevice tool on your vacuum to remove the debris from baseboards and corners. Use a microfiber mop and the proper cleaner for the surface to clean a hard floor. Now is an excellent time to hire a cleaner of expert caliber if you have carpet. And if you have children or pets, consider making an investment in your own.
Related: How to get scuff marks off wood floor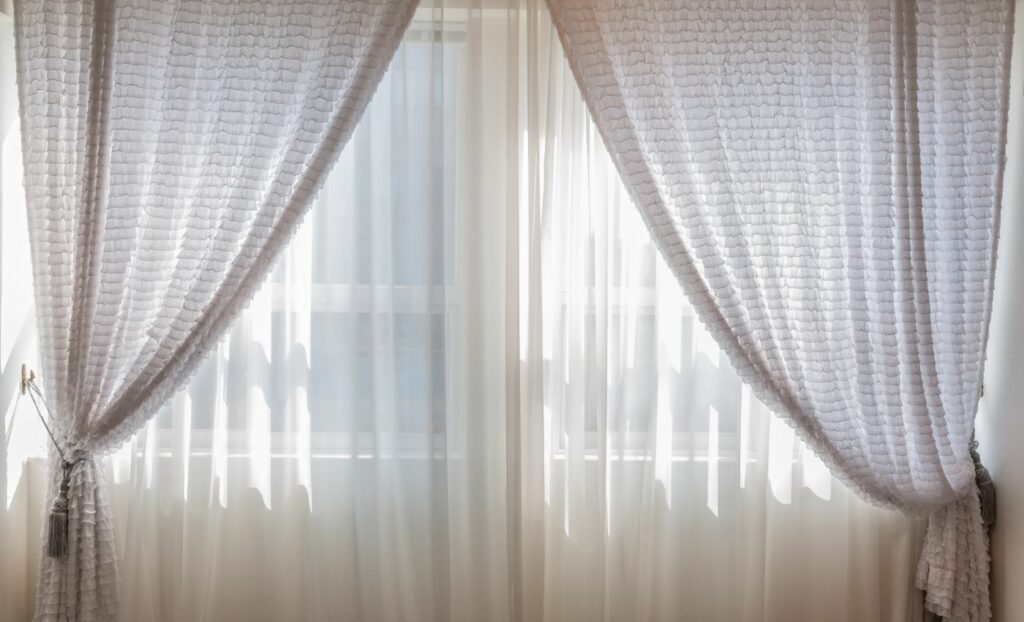 Room-by-room guide for deep cleaning house
Bathtub, fittings, and grout in the bathroom
If soap and water haven't been able to remove the soap scum from your bathtub and fixtures, mix baking soda and water into a paste and scrub with a brush. To clean in and around your fixtures, use a detail brush or an old toothbrush; follow up with a microfiber cloth to make them shine.
Soak your shower head in vinegar and water for the entire night to clean it. You can either take it out or fill a bag with a cleaning solution and tie it over the shower head to accomplish this.
Grout cleaning can be done with the same method. Spray your grout with a one-to-one solution of white vinegar and water if cleaning it with baking soda alone isn't working. The combination of vinegar and baking soda will cause the baking soda to bubble, which will aid in removing the stains. Once clean, scrub some more and then rinse with warm water.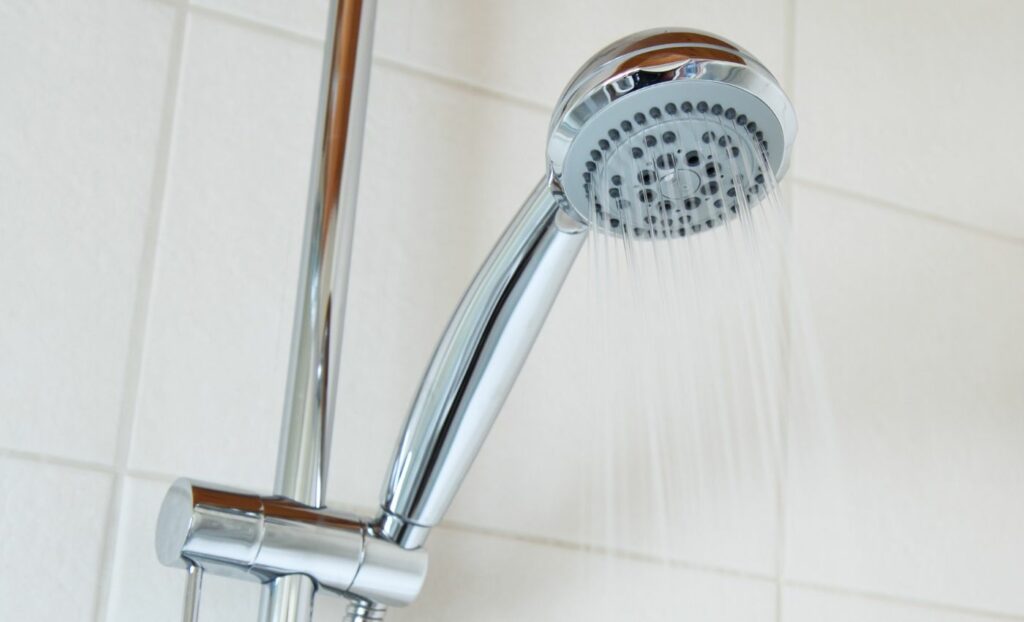 Shower covers
Follow the washing and drying instructions if your shower curtain is made of fabric.
Replace your shower curtain liner if necessary if it can no longer be cleaned.
Advice: The delicate cycle in your washing machine may be used to wash most plastic shower curtains and curtain liners, making cleaning such a large object much simpler. Before washing, take out the metal hangers and let them air dry.
Related: 10 bathroom hotspot you forget to clean but that really make big difference
Kitchen
Furniture, refrigerator, and kitchen cabinets
Before beginning, remove all food supplies and disconnect your refrigerator. Use a sponge and warm, soapy water to clean both inside and outside. The dish soap, which functions as a degreaser in essence, will aid in dissolving any cooking oil residue that has found its way into your kitchen. If you can move the refrigerator easily, clean underneath it.
Clean all cabinet fronts. To clean out cabinets and drawers, use a vacuum with a crevice attachment.
Clean the legs of the kitchen table, the chairs, and any other kitchen furniture.
Using a sponge and warm, soapy water, clean the trash and recycling bins.
Advice: Now is a good time to dispose of any outdated food items and replace or install drawer and cupboard liners.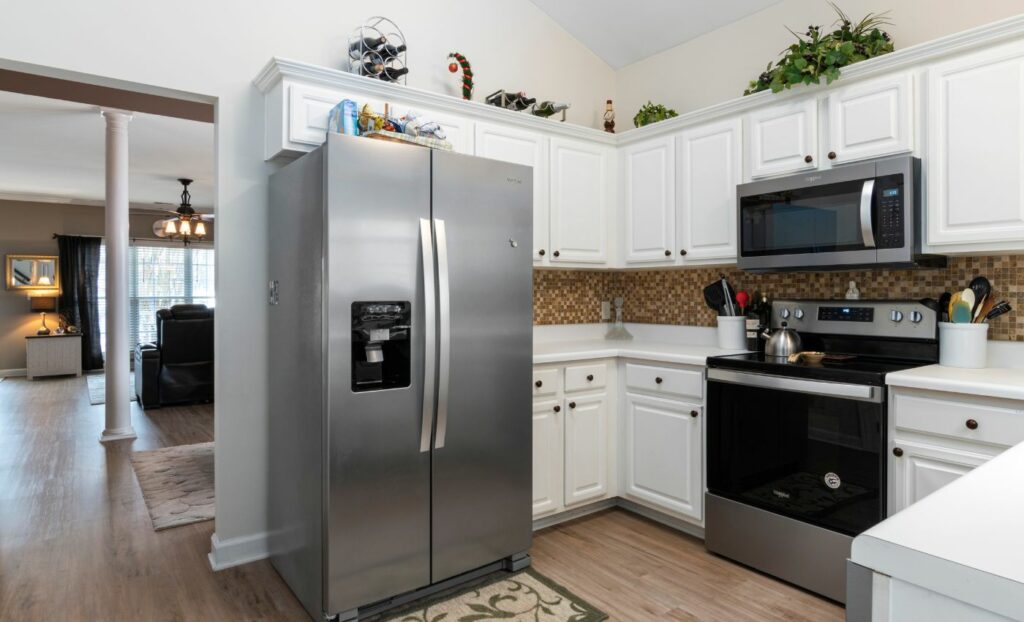 Stovetop and oven
Your oven may be cleaned in 3 different ways. The self-cleaning setting on the oven is the first and most straightforward. Ensure that the kitchen is adequately aired, take anything that was kept in the oven out, and run the self-cleaning cycle if your oven has this option. If your oven doesn't have that cycle, use a scrub brush and baking soda paste to clean it, or use specialized cleaning supplies.
A gas stovetop can be cleaned by soaking the metal grates in soapy water, cleaning them with a scrub brush, and then placing them back on the range.
Use the baking soda paste to thoroughly clean any gas or electric stovetops that contain coils.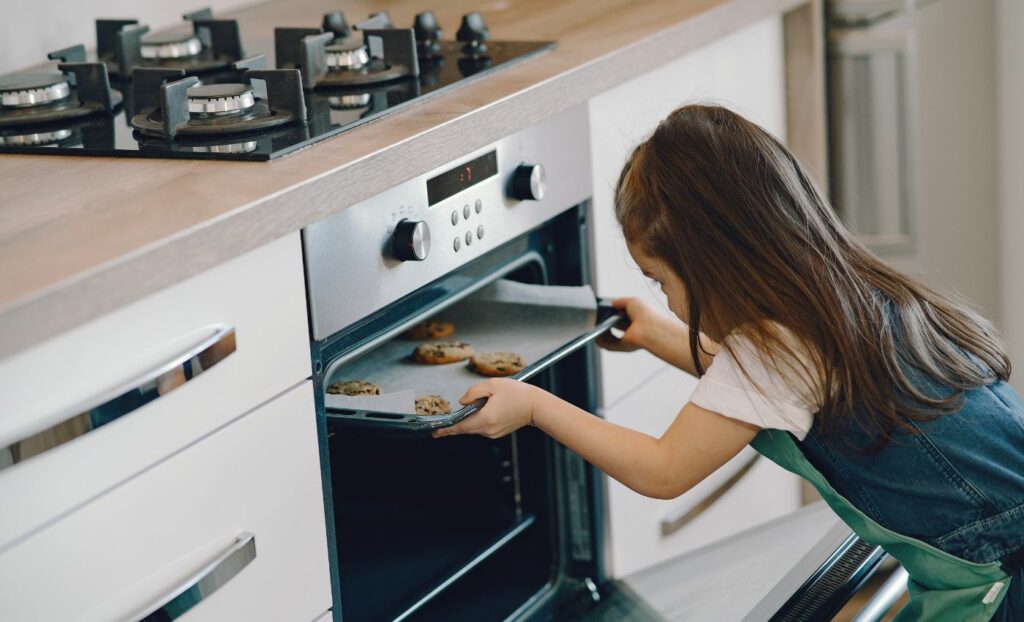 Microwave and dishwasher
Using an all-purpose cleaner and a sponge, clean the interior of your microwave. Clean the tray as well by removing it. Use a sponge to clean the exterior, and then finish with a microfiber cloth.
Clean the dishwasher from the inside out. Empty it out, clean the filter, add 1 cup of vinegar, and then run it on the hottest setting to clean the interior. Add 1 cup of baking soda after that cycle is finished, then repeat the process using the hottest cycle. Use vinegar spray to the dishwasher's outside, wipe it off, and then finish with glass cleaner and a microfiber cloth.
Advice: You should clean your dishwasher every month.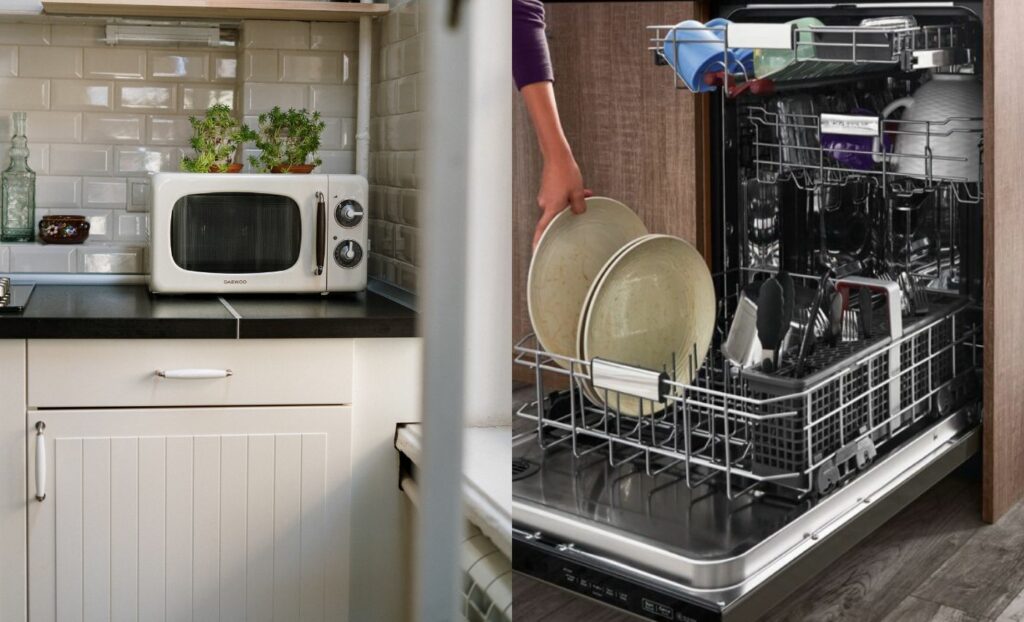 Kitchen sink and countertops
Using a scrub brush and warm, soapy water, clean the sink, backsplash, and counters, paying close attention to the areas near the faucet.
Clean sinks and disinfect countertops (brush up on the differences between sanitizing and disinfecting in our complete guide). For optimal dilution and contact times, make sure to adhere to the product recommendations.
To clean the soap scum and dirt from your sink faucet, follow the bathroom fittings' instructions.
Follow the instructions in the bathroom grout section above if your grout is discolored.
As soon as you juice a lemon, throw the remaining pulp into the garbage disposal and run hot water through it to help the disposal smell better.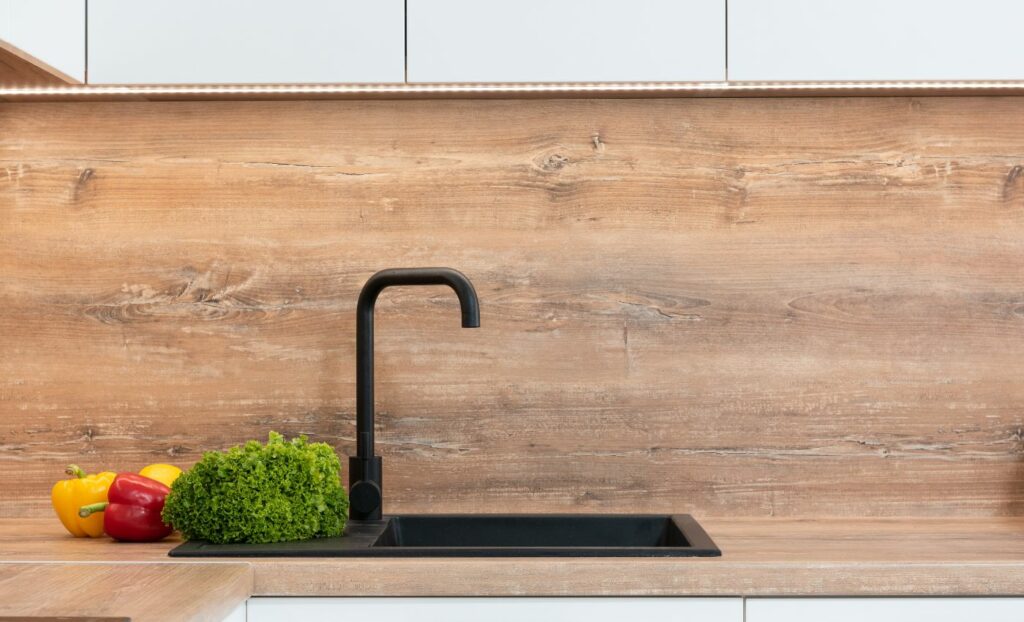 Wash bed linens, such as the duvet, dust ruffle, and shams, in accordance with the care recommendations.
Clean the area behind the headboard and underneath the bed, if you can move or reach there.
Use a damp microfiber cloth on all the furniture to clean it.
Advice:
Rotate or flip your mattress every six months.
Sprinkle baking soda on your mattress to refresh it. Let it soak for an hour, then vacuum. In the Flooring section below, you can also use spot cleaning to remove stains from your mattress.
Wash pillows and blankets once a year. If your washing machine is too small, visit a laundromat or a cleaner's office.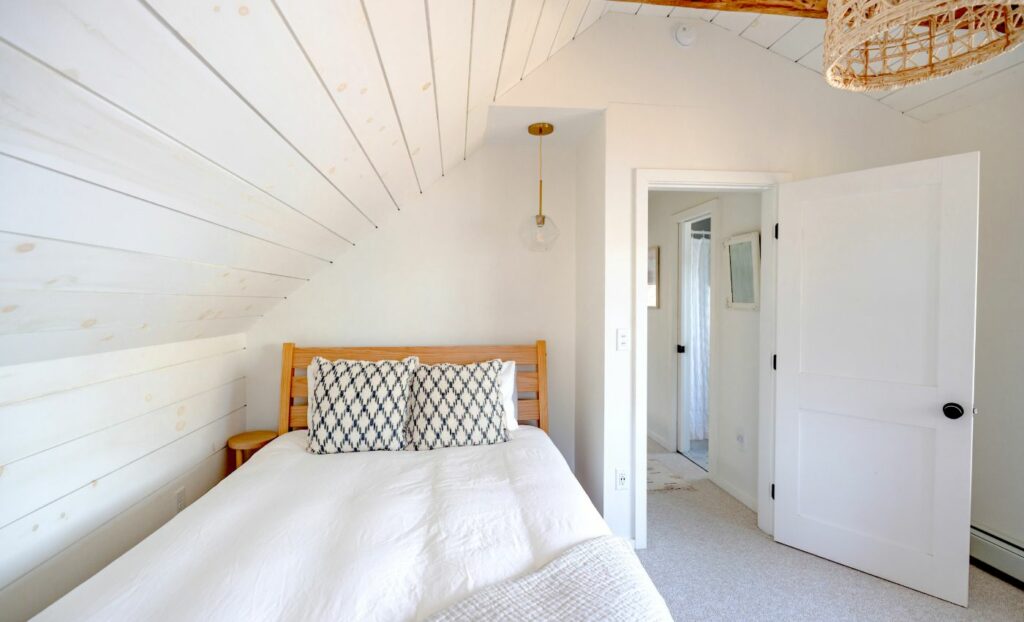 Living room or public spaces
Clean the upholstery. Remove all cushions, then vacuum the undersides. Using the lifting technique described in the Floors section below, spot clean as necessary.
Use a damp microfiber cloth on all the furniture to clean it.
Closets
Take everything out, organize it, and declutter it before performing a thorough cleaning of the closet.
Vacuum and clean any shelves, baseboards, and walls while everything is out. As you repack clothing, there should be space for the items to move around without being crammed in.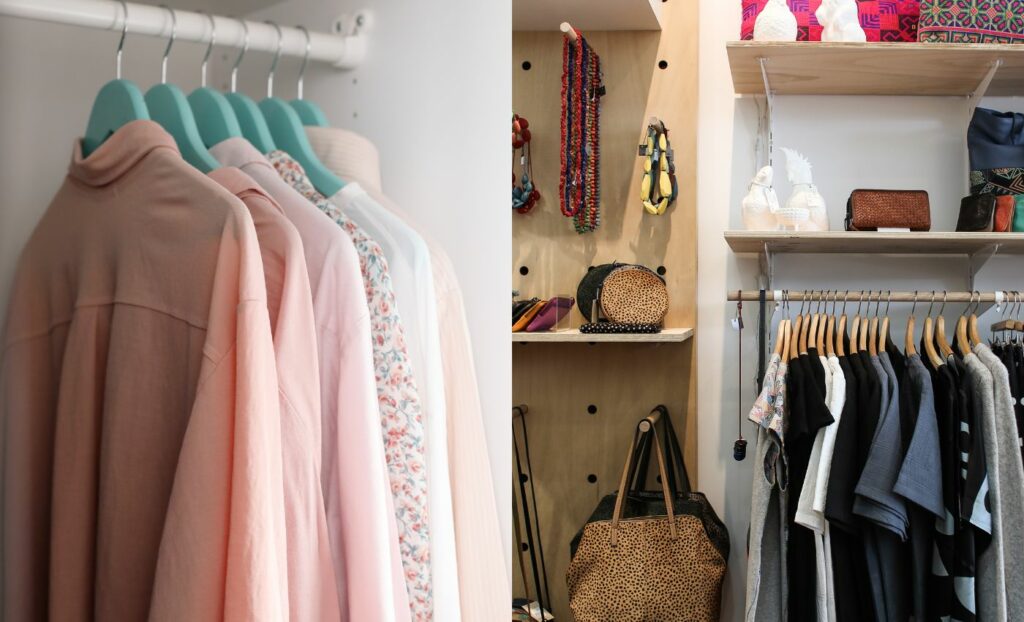 Clean the exterior of the washer and dryer as well as all of their surfaces.
Depending on whether your washing machine is top or side loading, there are subtle differences in how to clean it, but the process is the same. Apply a vinegar spray to the inside of your washing machine. Care closely to the rubber gasket on the machine door as you clean, especially. Directly pour 2 cups of vinegar into the drum, then set it to the hottest setting. After that, immediately add half a cup of baking soda to the drum and restart the process on the highest setting. When finished, wipe dry and leave the door ajar to completely dry.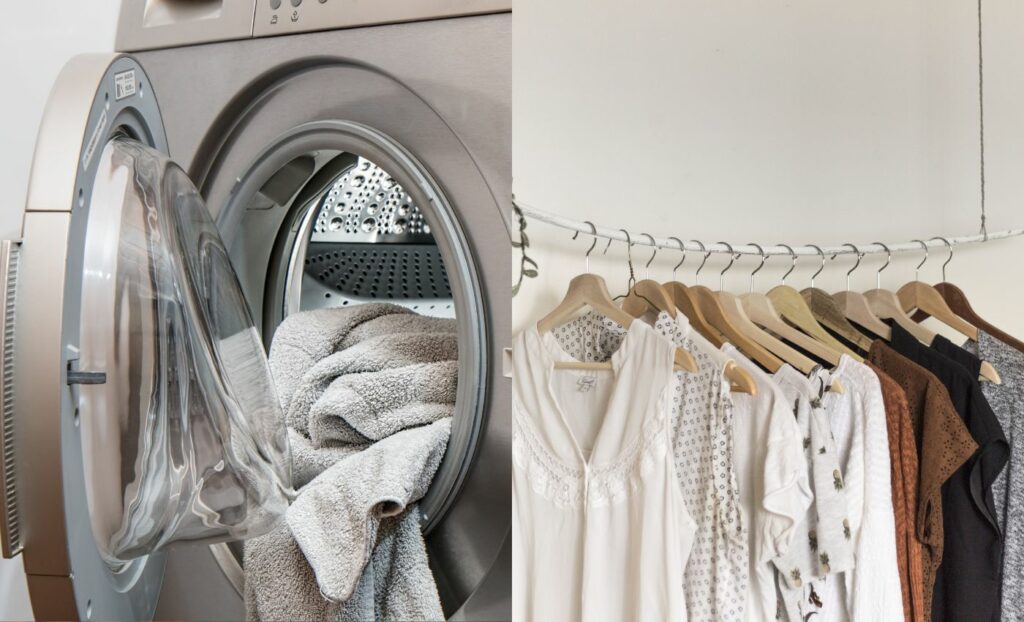 All over your home
Baseboards and walls
In every area, cleaning the baseboards and walls is essential. To clean tough stains, use a moist cloth and the non-abrasive side of a sponge.
Ceiling fans and lighting
Light fixtures can quickly gather dust, but cleaning them is simple once you get to them. Just like with clean windows, this can significantly enhance the quality of the light in the space. Shut off the light before cleaning with an attachment-equipped vacuum or a damp microfiber cloth.
Put a sheet or newspaper under the fan before cleaning it to catch any dust before cleaning ceiling fans. With a moist towel and all-purpose cleanser, clean each blade.
Light fixtures can quickly gather dust, but once you get to them, cleaning them is simple (Source: Internet)
Floors
Regular cleaning should include sweeping, vacuuming, and mopping the floors in your house. If your floors are tiled, concentrate on cleaning the grout as well as removing stains, tough grime, and particularly high-traffic areas.
Start by giving your laminate or hardwood floors a simple cleaning.
White vinegar, water, and a few drops of dish soap mixed one to one can be used to soak up spills on carpeted floors. By lifting the stain rather than rubbing it back in, blot it with a cloth.
Always test a carpet cleaning product on a hidden portion of the carpet before using it to ensure that it won't fade the color or harm the carpet in any other way.
Regular cleaning should include sweeping, vacuuming, and mopping the floors (Source: Internet)
Consider renting a steam cleaner to give your carpet a thorough deep clean.
To tackle areas with tenacious dirt and grime, as well as to clean and brighten your grout, make a paste of baking soda and white vinegar. Apply the paste, let it stand for fifteen minutes, and then clean with a scrub brush with stiff bristles.
Advice:
Lay a towel over the affected area and iron using the iron's highest steam setting as a do-it-yourself carpet steamer.
To revive carpet or rugs, liberally sprinkle them with baking soda, let them sit for 4 hours or over night, and then vacuum them to get rid of the baking soda.
Window curtains
It is preferable to dry clean frequently fragile window treatments as opposed to washing them. To freshen, mist with vinegar spray and air dry or dry on the gentle cycle.
If your windows have blinds, you can clean them by running your hand down each blind after dampening an old sock with water and an all-purpose cleaner.
Related: How to Deep-Clean Every Room in Your House
Now you get the tips, let's jump into the deep cleaning house!
Deep cleaning your home doesn't have to be a daunting, unattainable process. Use these suggestions above to finish each area fast and successfully. By using this handy deep cleaning checklist, you can give your home the additional, comprehensive care it needs a couple of times per year.
Don't have time to clean the house deep? We get your back
We understand it's not easy to maintain discipline due to your busy work schedule, or just simply because you want to have some time for yourself.
If this is your case, we recommend our standard cleaning service for you. With our service, you won't need to worry about house cleaning anymore and can simply use your time for other things you prefer.We not only provide cleaning services but also helpful tips for making your space dust-free!
If you want to check our availability and pricing, please check here.
We can assist you if you're prepared to hire a home cleaning service. To learn how our business can currently satisfy your demands, get in touch with us.