The success of your business depends on keeping a tidy and hygienic working space. Instead of hiring a full-time janitor, most companies will contract with a professional cleaning agency to handle this. Usually after business hours, a cleaning agency will visit and thoroughly clean your office. You'll need to select the best office cleaning company among the many likely to exist in your city. Even though you may be trying to cut costs, the lowest-cost provider may not necessarily be the best option.
How Bad Does the Wrong Choice Affect Your Business
Making the wrong cleaning company choice could have detrimental effects on your company. If the staff are unskilled or poorly managed, the quality of their work may be subpar. Even worse, some janitorial service providers don't give a damn about doing the work right or conducting themselves professionally.
Here are some red flags for janitorial cleaning companies you'll want to avoid:
– No formal programs for quality assurance: If a cleaning service provider lacks a quality assurance procedure, it is up to you, the client, to supervise the cleaning staff. Providing someone else the responsibility of overseeing the cleaning staff is one of the primary drivers for outsourcing cleaning services.
– Illegal hiring and paying method: Working with a company that engages in illegal employment practices could be risky for your organization's reputation as well as dangerous for the employees of that company. You don't want to partner with or assist these businesses in your industry.
– No background checks or drug testing: Your facility or personnel may be exposed because of ineffective background and drug testing.– No consistent price structure:  While the company may underbid for the job, this also means they'll probably do less work, low-quality work, or push for more money later.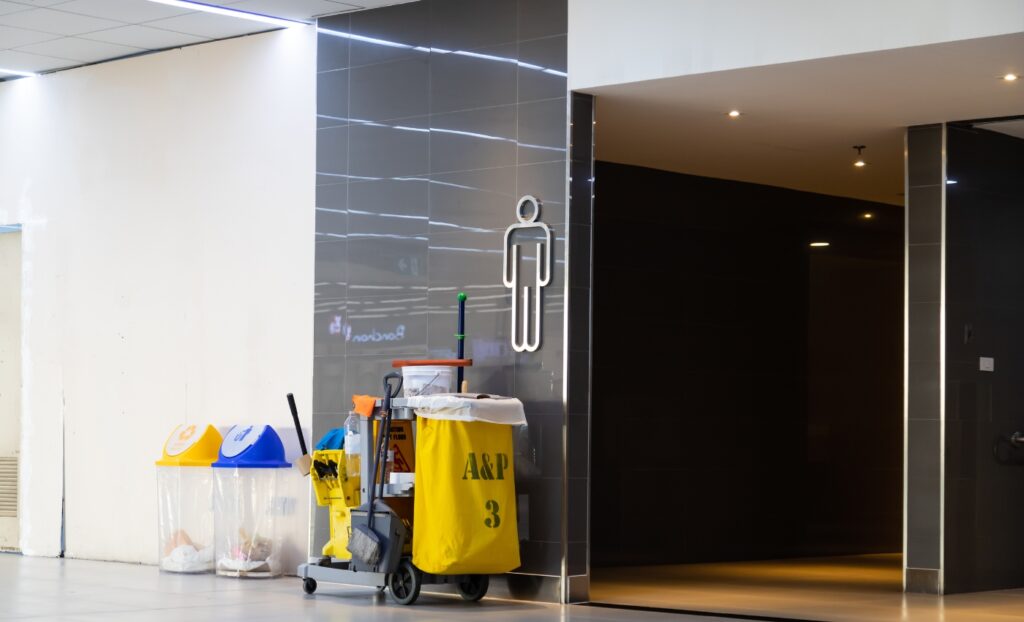 Things to Look for in a Janitorial Cleaning Company
When picking a janitorial cleaning service for your business, remember these eight traits if you intend to outsource the cleaning duties.
1. Quality of Staff
Working with a cleaning business that is selective in its hiring and has a staff that is diligent, dependable, and trustworthy is something you should look for. You'll want to have faith in this team's capacity to execute quality work and maintain your facilities while you're away. They may enter your building without much oversight and after business hours.
2. Professionalism
Any firm should prioritize professionalism. The right training and assistance should be provided to staff members so they can provide the best possible service to clients. Throughout the entire course of the task, the work crew should be neat and cordial.
3. Reliability
You will need a trustworthy team, just like any business you operate with. The efficiency of a cleaning crew's work depends on their ability to arrive on time and deliver a comprehensive service. Your cleaning service needs should still be covered if a staff member is sick and unable to work. A replacement employee should be dispatched to their place.
4. Attention to detail
Maintaining clients requires producing high-quality work that guarantees consumer happiness. You'll want a cleaning service that pays great attention to detail to ensure they meet or surpass your expectations. During cleaning, the team should accommodate your demands, and supervisors should be present if adjustments are required.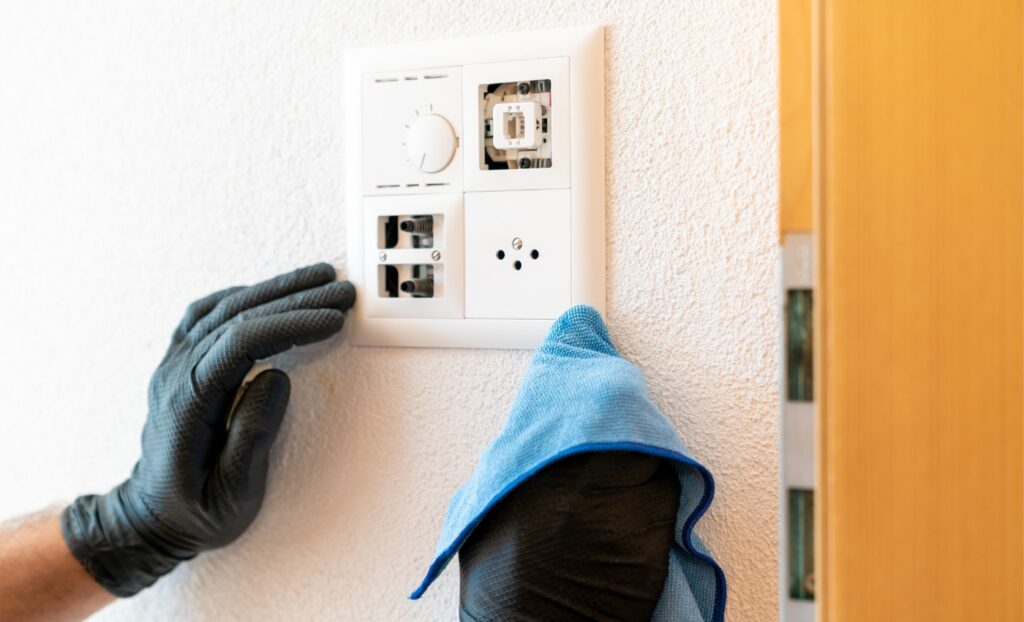 5. Effective Management
Cleaning staff might not offer you the high-quality service you need without efficient supervision. To ensure that all client expectations are being met, the management of the cleaning company you select should effectively train their personnel and closely monitor the quality of service their employees provide.
Look for a company that offers quality staff, the best value for your money, comprehensive, round-the-clock services, and effective management of a cleaning crew with professionalism, dependability, and attention to detail when choosing a professional commercial cleaning service right for your facility.
6. Best Values for Money
When choosing your commercial cleaning business, consider customer reviews to receive the best value for your money. Are customers of the business pleased with the caliber of their services? Are they fair in terms of price? If customer reviews are hard to find, you might ask their clientele for references if you want a business with a proven track record.
7. Comprehensive Services
Depending on the demands of your business, you might choose to deal with a firm that provides a wide range of cleaning services. You want cleaning professionals who can manage your cleaning needs, whether you need daily, weekly, or monthly cleaning. Cleaning services could consist of:
– Vacuuming
– Sweeping
– Mopping
– Dusting
– Laundry
– Bathroom cleaning
– Recycling and trash removal
– Stocking consumables
If you require more specialist services, you might wish to work with a business that furthermore offers services like:
– Disinfecting
– Carpet shampooing
– Floor waxing
– Computer and hardware cleaning
– Construction clean-up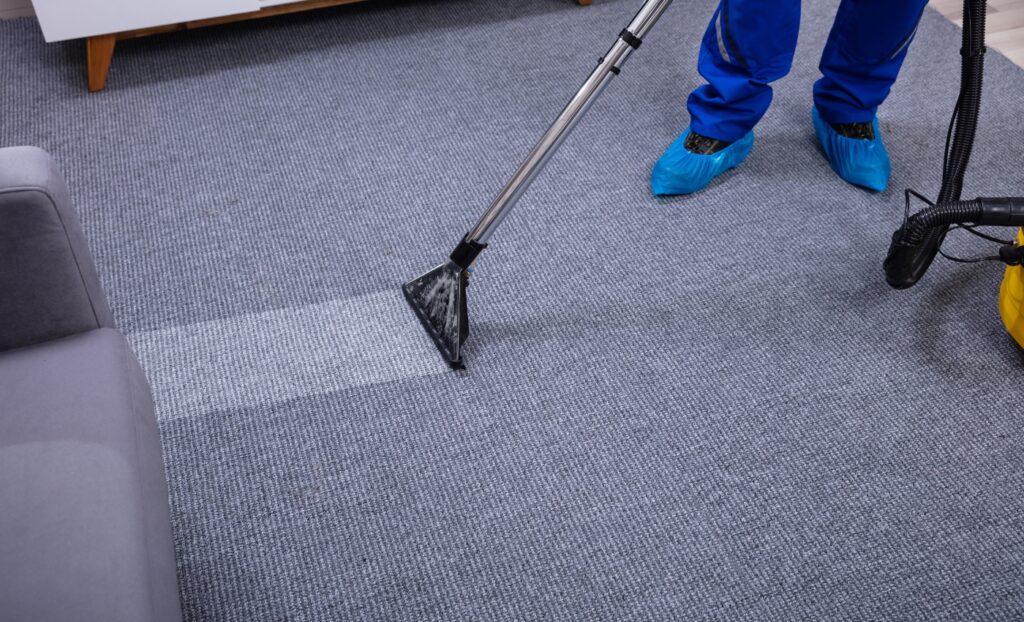 Recommended Company for Best Cleaning Service
If you want to work with a janitorial cleaning service that offers everything you're looking for in a cleaning service, contact us at Sparkling and Beyond today. We strongly emphasize going above and beyond expectations because we care about our customers and their pleasure with our services. How do we continually outperform expectations?
– Our employees are trained and well-paid
– We use high-quality cleaning equipment
– We schedule frequent inspections for quality control
We provide free quotes and don't charge clients until after a call-back to ensure they are satisfied with the work. On our testimonials page, you can see what previous clients had to say about us. If you're ready to work with us, fill out our form for a free quote right away.