Carpet cleaning is an essential task that you must add to your deep cleaning house checklist for deep cleaning after winter. Over time, carpets can accumulate dust, dirt, and allergens that can cause respiratory problems and other health issues. However, with regular professional carpet cleaning, you can breathe easy knowing that your carpets are clean and healthy.
To illustrate the transformation that can happen with professional carpet cleaning, we have compiled some incredible before and after photos of carpet cleaning.
Before cleaning, the carpets in these photos looked dull, stained, and lifeless. Some of the carpets even had visible dirt and debris that had been ground into the fibers over time. However, after professional cleaning, the difference is astounding. However, the carpets are bright, vibrant, and free of stains and dirt after cleaning. The fibers are fluffy, and the colors are more vibrant. The overall effect is that the room looks cleaner, brighter, and more inviting.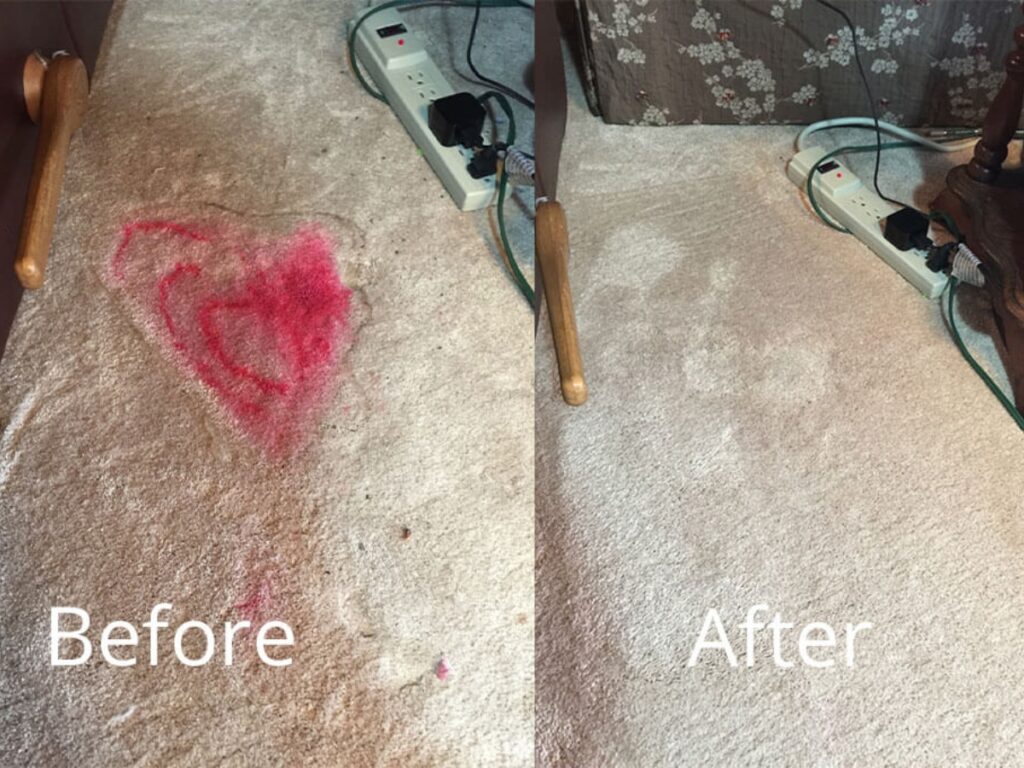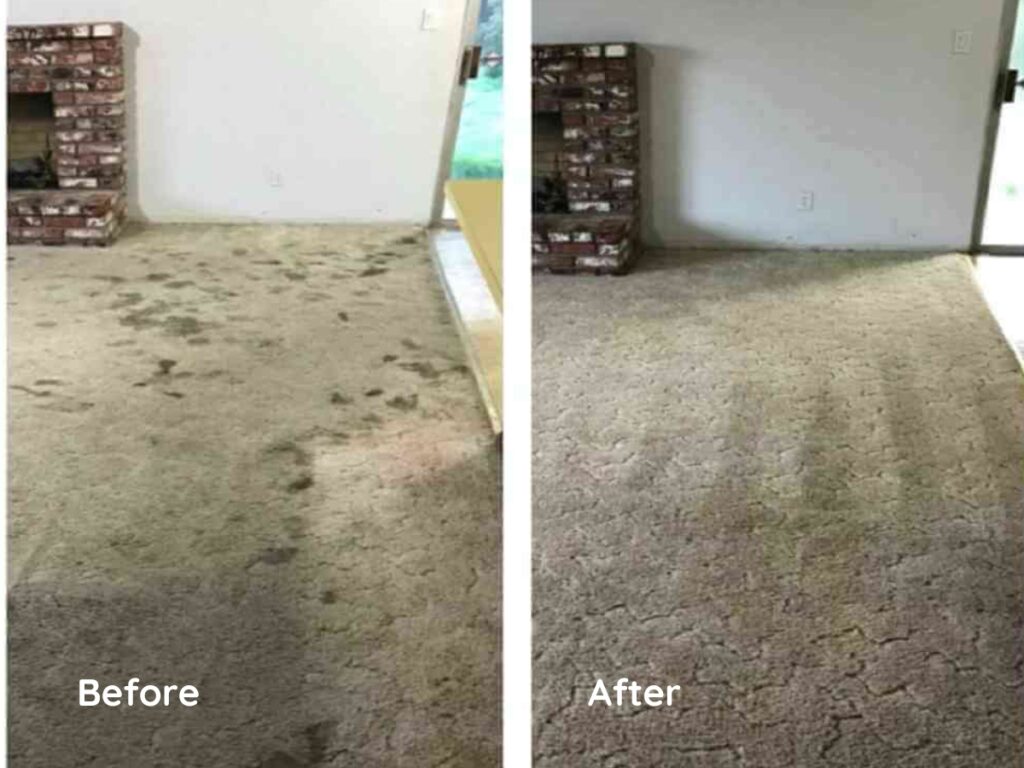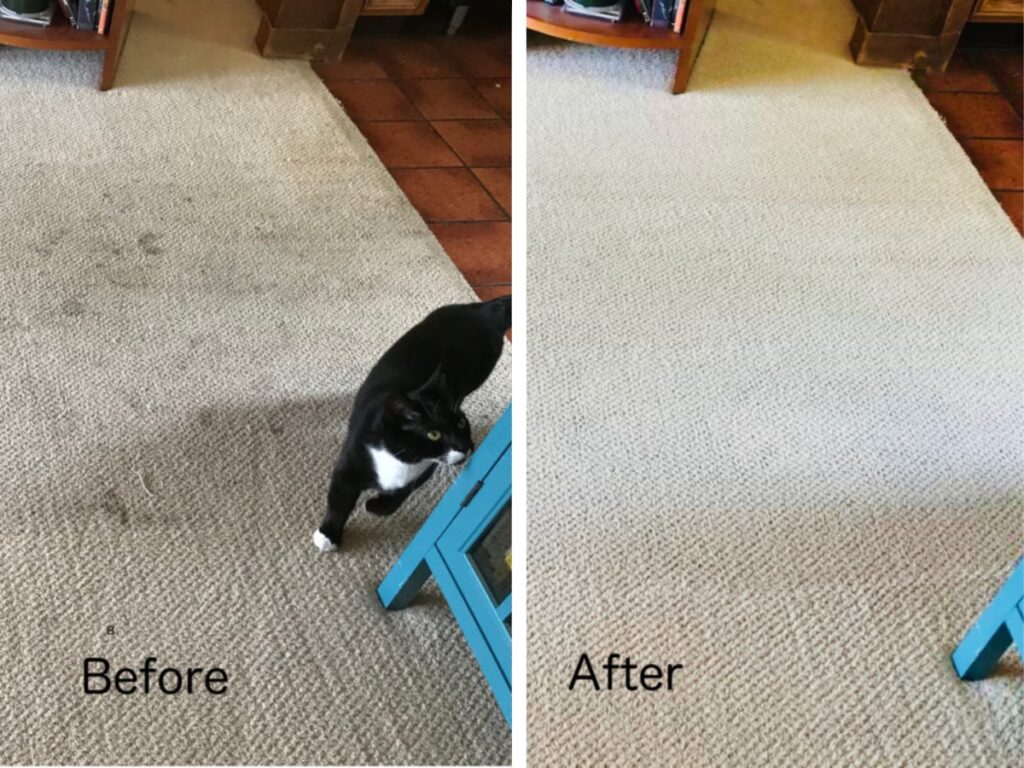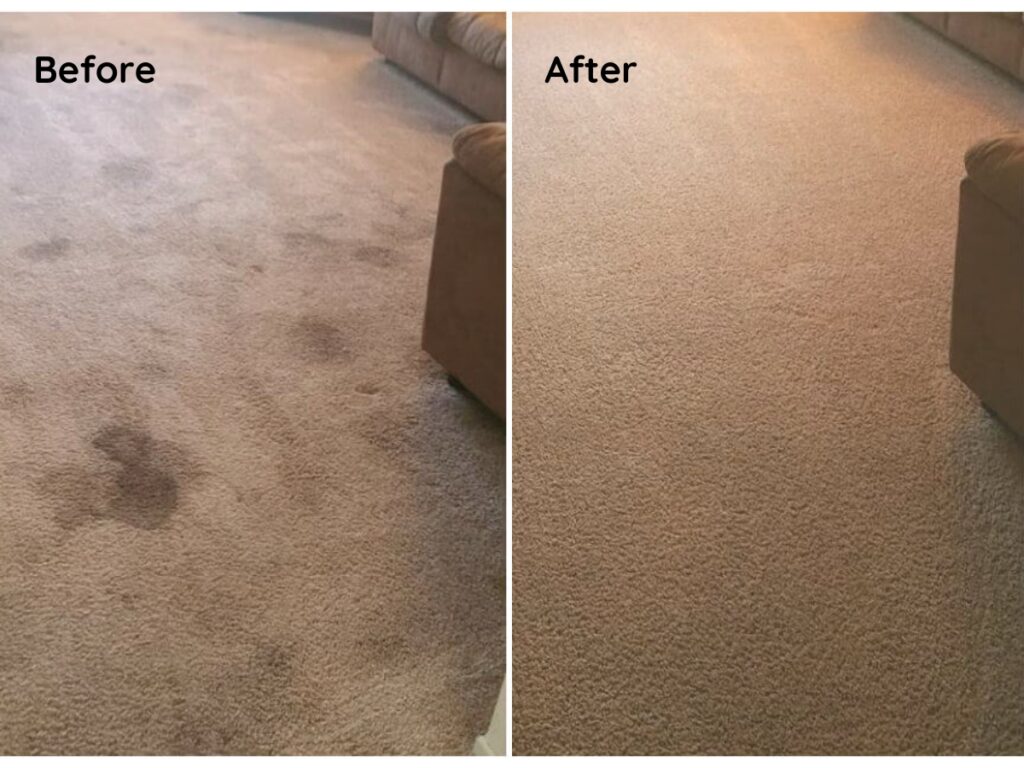 Carpet Care Tips to Use After Cleaning
Carpet cleaning is an important part of maintaining the appearance and cleanliness of your carpets. Once your carpets have been professionally cleaned, there are several things you can do to keep them looking and smelling fresh. Here are some essential carpet care tips to follow after cleaning your carpets:
Tip 1: Allow Time to Dry
After cleaning your carpets, allow them to dry completely before walking on them or replacing furniture. Proper drying time will prevent mold and mildew growth and ensure that your carpets retain their shape and texture. Follow our steps on how to dry your carpets in the right way.
Tip 2: Vacuum Regularly
Regular vacuuming removes dirt, dust, and other particles that accumulate on carpets. After cleaning your carpets, vacuum them at least once a week to maintain their appearance and cleanliness.
Besides, you should consider factors such as the number of people in your household, whether it's a high-traffic home, and how many pets you have to have a reasonable vacuum frequency. However, vacuuming once a month is not advised. Carpet and rugs are cleaned more frequently than hard surfaces because they collect more soil and dust, which can be damaging as it settles deep into the fibers. Hard surface flooring does not easily capture and retain dust and loose soil like carpet. Here are our recommendations:
High-traffic rooms with carpets and rugs (entryways, living areas, and kitchens): 2x per week.
Low-traffic rooms with carpets and rugs (guest rooms, formal dining rooms): 1x weekly.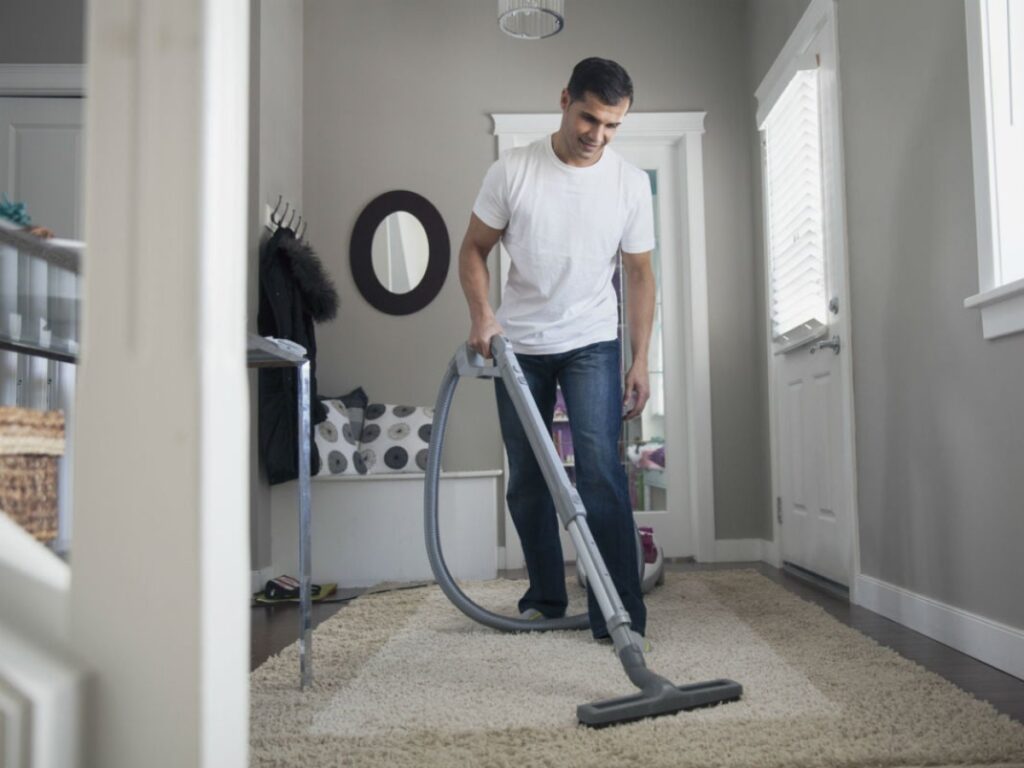 Tip 3: Use Area Rugs and Mats
Place area rugs and mats in high-traffic areas to prevent wear and tear on your carpets. These rugs and mats can also help trap dirt and debris before it reaches your carpets.
Tip 4: Address Stains Immediately
Treat spills and stains immediately to prevent them from setting in. Use a cleaning solution designed for carpets and follow the manufacturer's instructions for the best results.
Tip 5: Schedule Regular Cleaning
To keep your carpets in top condition, schedule a regular professional cleaning at least once a year. This will help remove dirt, stains, and allergens that normal vacuuming cannot.
By following these carpet care tips after cleaning, you can help extend the lifespan of your carpets and maintain their appearance and cleanliness.
In some cases, some carpets get dirty again so quickly after cleaning, why?
There are several reasons why this can happen, which include:
Residue from cleaning products: If the cleaning products used by professional carpet cleaners are not rinsed correctly or leave behind a sticky residue, it can attract dirt and dust particles to the carpet fibers, causing them to become dirty again more quickly.
Improper drying: If the carpets are not properly dried after cleaning, moisture can remain in the fibers, creating a breeding ground for mold and bacteria. This can also attract dirt and dust particles to the carpet, causing it to become dirty again quickly.
Poor ventilation: Lack of proper ventilation can contribute to carpets becoming dirty again quickly after cleaning. When carpets are not allowed to dry properly, it can lead to moisture buildup, which can lead to mold and bacteria growth, causing the carpets to become dirty more quickly.
Traffic and usage: Even after a professional cleaning, high-traffic areas of your home, such as hallways and living rooms, will naturally accumulate more dirt and dust particles. This can cause your carpets to become dirty again more quickly, especially if you have children or pets.
Type of fiber and age of carpet: Some carpet fibers are more prone to attracting and holding dirt and dust particles than others. Additionally, older carpets tend to hold onto dirt more readily than newer carpets, which can cause them to become dirty again more quickly.
Should I Hire a professional cleaning service?
Choosing cleaning on your own or hiring a professional should be based on your budget and your capabilities. For small carpets, you can easily clean it yourself but make sure to follow the right instructions in order not to damage your carpet or make it look worse after cleaning, you can choose cleaners from our list of best carpet cleaning solutions that can help you out of any mess. Otherwise, you should choose a carpet cleaning service agent to help you with large stubborn dirty carpets.
Professional carpet cleaning uses specialized equipment and cleaning solutions designed to remove dirt, stains, and allergens from carpets effectively. Unlike DIY methods that may only remove surface dirt, professional carpet cleaning penetrates deep into the fibers to remove hidden dirt and allergens.
Moreover, professional carpet cleaning can help extend the life of your carpets by removing dirt and debris that can wear down the fibers over time. By investing in regular professional carpet cleaning, you can keep your carpets looking and feeling new for years.
Find a Reliable Carpet Cleaning Service right here!
We hope us before and after photos of carpet cleaning demonstrate the incredible transformation that can happen with professional cleaning. If you want to refresh your home and improve your indoor air quality, consider making a reservation with Sparkling and Beyond professional carpet cleaning experts today.
We not only provide you with a lot of helpful tips about home & office cleaning but also professional and affordable cleaning service, contact us now at [email protected] for more detail!
As an interior designer, I have done many researches regarding building a healthy living space. This job is my passion and I am happy that I have helped a lot of customers to improve their living space. Out of work, I like art, I often spend time on painting to relax myself. Completing a colorful painting helps me refresh my energy.