Office floor cleaning is a duty that must be completed on a regular basis to provide a clean and attractive office environment from the inside out. It is first vital to maintain cleanliness and spaciousness in order to create an ideal office atmosphere that allows each employee to be full of energy and work productively every day. So how to clean the office floor effectively? There are several tips to maintain workplace floors clean that anyone can do anytime.
1. Floor hygiene principles 
– Clean your office regularly, using a broom and vacuum cleaner to remove debris that has accumulated on the floor for a long time to maintain its shine.
– If you drop food or water on the office floor and don't wipe it up right away, it may generate an unpleasant stench and perhaps make the stains linger longer. Cleaning the floor will be more difficult as a result.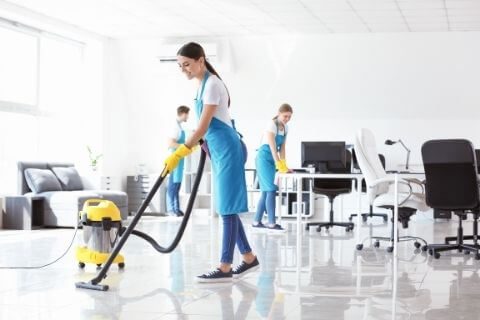 – Always moisten the floor with clean water before using floor cleaning techniques, and remember to clean it afterward.
– Do not use too much soap to clean the floor since it will fade, lose its luster, and the viscosity of the soap will be unsafe to walk on.
2. How to clean office floors made of natural stone?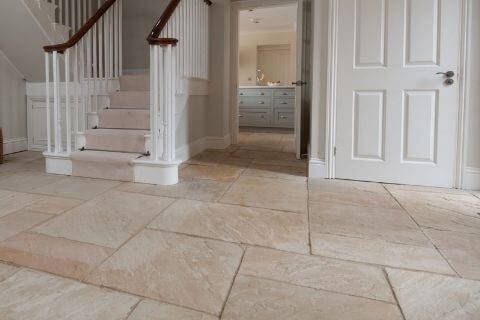 How to clean office floors made of natural stone? Which cleaners should be avoided while cleaning stone floors? Acidic, alkaline compounds such as vinegar, bleach, and ammonia are the answer. They will wear down the floor, discolour it, and cause it to lose its natural covering, making the stone more stain-prone. Specialized stone cleansers with a medium pH and no chelating are the best option for you. In addition, you can treat stains on your tile floor using a synthetic mop and hot water. On office floors made of stone, do not use any chemicals.
3. How to clean a dirty warehouse floor made of vinyl?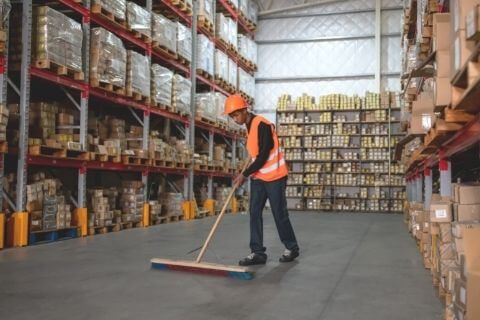 Warehouses are frequent places to find vinyl flooring. This type of flooring is also very simple to clean and keep in good condition. Using a spray bottle, combine 1/4 cup vinegar, dishwashing liquid, and warm water. To clean vinyl flooring fast, simply spray the solution on the floor and wipe it back as usual. Additionally, you can clean the floor made of vinyl with warm water which can quickly remove stains and microorganisms from the floor.
4. How to clean office floors made of linoleum?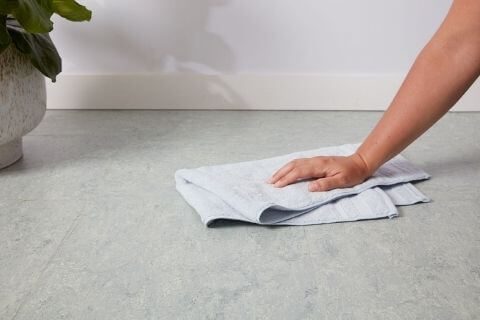 Linoleum is a tough substance, but it's not as lasting as vinyl and requires a bit more maintenance. Linseed oil, turpentine, limestone, wood fiber, and other materials are commonly used to create this type of floor. To avoid harming the office floor surface, you should avoid using harsh cleaning products to clean it. Spray the surface of the office floor with a spray bottle containing a combination of dish soap and hot water. Then clean it with a microfiber cloth or a mop. Finally, wipe the floor again if it still seems sticky to the touch.
5. How to clean office floors made of Cork (oak bark)?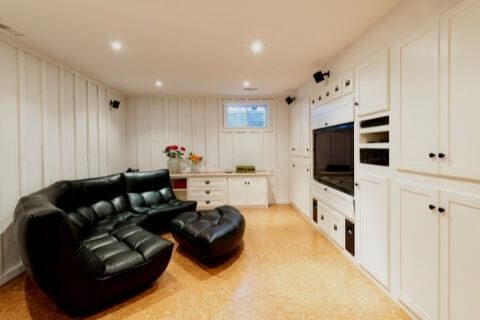 Despite its softness and environmental friendliness, this type of natural wood office floor is susceptible to water damage. As a result, you must tread carefully when cleaning cork flooring. Once a week, mop the floor with warm water and a combination of 1/4 cup vinegar and dish soap. If you want to avoid foaming, put the liquid in a spray bottle and shake it gently. Simply shake the spray container back and forth to thoroughly combine the ingredients, then wipe the office floors with a microfiber towel.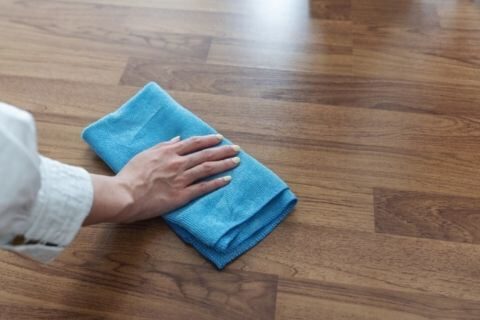 When it comes to cleaning laminate flooring, the process is a little different than a hardwood office floor. Because liquids such as water and polishes are particularly damaging to laminate flooring. As a result, you should avoid spilling liquids on the floor, as this will cause the wood panel to loosen. Instead, dry with a moist towel and vacuum the floor on a regular basis to maintain it clean.
7.  What is the best way to clean office floors made of hardwood?
To clean hardwood floors effectively, you must first determine what sort of top coat your hardwood floor has: Wax or polyurethane Rub your finger across the hardwood to see whether it's smooth. Your hardwood floor is coated with wax if there is a stain on it.
Hardwood that hasn't been treated or that has a wax coating: Cleaning laminate flooring is comparable to cleaning hardwood floors. To maintain the floor clean, sweep, dust, and vacuum it regularly.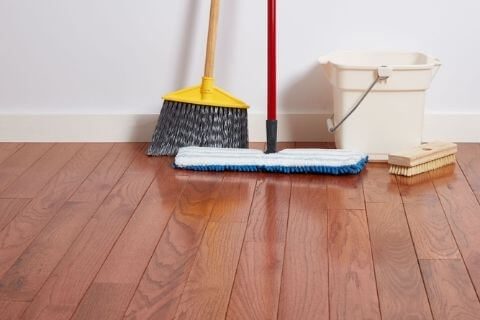 You have two options for cleaning polyurethane coatings. To begin, fill a bucket halfway with water and a moderate or neutral pH soap. Wipe the floor with a moist towel and then dry with a microfiber cloth. The second option is to use a warm water combination of vinegar and dish soap. After that, wipe the floor area with a towel and dry with another towel.
8.  How to clean office tile floors quickly and effectively? 
In a spray bottle, combine 1/4 cup vinegar, dish soap, and warm water. Then spread the mixture across the tile floor's surface and wipe it clean with a microfiber towel.
9. What is the best way to clean office floors with carpets?
Carpeted floors require a different cleaning approach than other types of flooring. You'll need to utilize specialist cleansers or create your own natural remedies. For example, a thick combination of vinegar and baking soda or laundry detergent and water. You can clear the stain on the carpet with an old brush or sponge after diluting the vinegar + baking soda combination with warm water.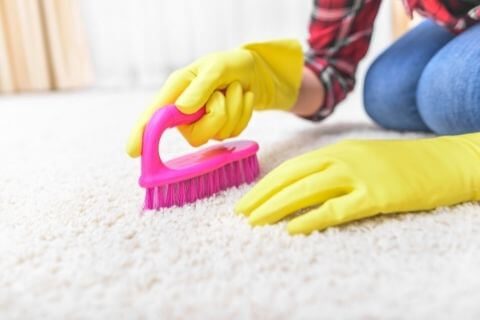 10. Instructions on how to clean the office floors and make it sparkle
The methods for cleaning office floors are very straightforward. First, vacuum or sweep the office. If there is food or other debris on the floor, cleaning will be tough. As a result, you should always clean the stains before cleaning your office floors.
Always keep in mind that safety comes first! Please use rubber gloves and read the directions on the cleaning product's label on the back to learn how to use it and take the required precautions.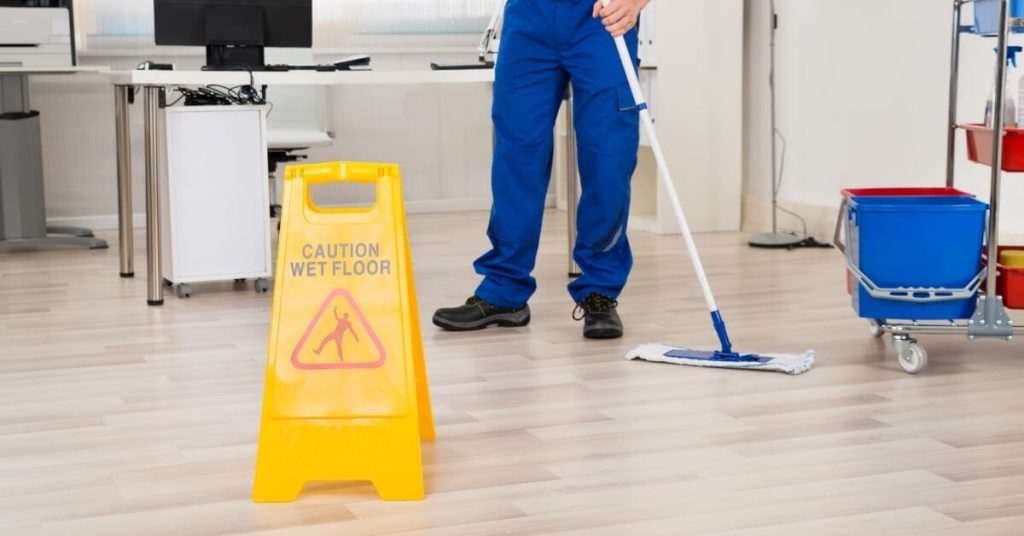 Fill the bucket halfway with hot water and a little amount of floor cleaning, according to the label's directions. Before you begin, soak the mop in a bucket of water and wring it out.
Remember to clean the floor again once you've completed mopping. This is simple to accomplish when washing your office floors with the smart mop and repeating the process with clean water.
11. Smart cleaning tips on how to clean office floors
If you're using a mop, wipe it horizontally and slowly to ensure nothing gets missed. If required, shake the mop in the garbage on a regular basis to remove the stains. If you're using a tip mop, wipe vertically like you would with a vacuum cleaner. If there are any areas that cannot be cleaned with the mop, a towel can be used to wipe the area.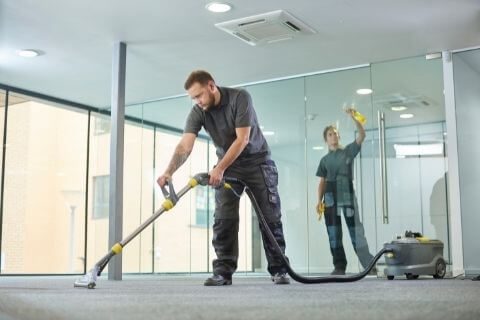 Reminders for you while you're cleaning the floor
Invest in renowned floor cleaning supplies.
To make cleaning the floor simpler, use reputed floor cleaning solutions, such as branded ones. 
When mopping, constantly tighten the mop to avoid the floor from becoming wet, which will cause a long drying time. 
Remember to read the directions thoroughly before using new products, and always test a small area first!
Before mopping, vacuum and sweep the floor to limit the quantity of dirt on your mop. It also saves time and work because you won't have to clean as often.
Follow the label's safety precautions.
Keep in mind that all products come with instructions printed on the container. To clean the floor successfully, read the directions carefully to determine the dose to use while cleaning and how much water to combine.
After you've finished cleaning the house, wash the stains off the mop with soap. The next cleaning will be more efficient and time-consuming as a result of this. Additionally, ensure that germs do not adhere to the floor after cleaning.
Cleaning Services by Professionals
Sparkling and Beyond hope you find these best ways to clean office floors helpful!
If you want to know more cleaning tips and tricks, don't hesitate to visit our website sparklingandbeyond.com or follow our Instagram Sparkling and Beyond today!
Keeping your office clean and sanitized is important for the well-being of employees. Sparkling & Beyond cleaning service offers a package for office cleaning to help create a fresh, healthy space you employees deserve! Leave the dirty work to us!