The cleaning method you choose plays a pivotal role when it comes to maintaining the elegance and longevity of your hardwood floors. Hardwood floors add warmth and beauty to your living spaces, but improper cleaning techniques can lead to damage and dullness over time. In this comprehensive guide, we'll delve into why selecting the right cleaning method is crucial, the common challenges faced during hardwood floor cleaning, and the step-by-step process for cleaning your hardwood floors. Additionally, we'll explore recommended cleaning products, maintenance frequency, floor finish considerations and address concerns about potential pitfalls.
Why Choosing the Right Cleaning Method is Crucial for Hardwood Floor Maintenance
Hardwood floors are an investment that enhances your home's aesthetic appeal and value. Choosing the proper cleaning method is crucial because it maintains the pristine appearance of your floors and extends their lifespan. Incorrect cleaning methods can cause irreparable damage, such as warping, fading, and scratches, leading to expensive repairs or replacement. By adopting the best cleaning practices, you ensure that your hardwood floors remain a source of pride and comfort for years.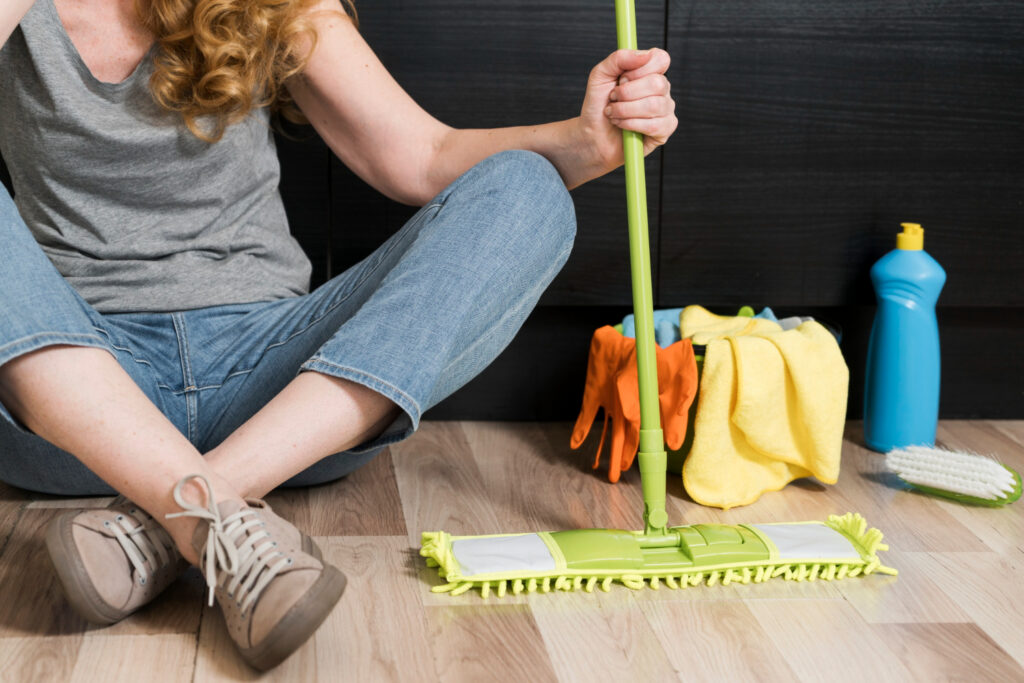 Common Challenges People Face When Cleaning Hardwood Floors
Cleaning hardwood floors can be a daunting task, often due to the challenges posed by various factors. These challenges include:
Dirt and Grit Buildup: Dust, dirt, and grit can accumulate over time, causing abrasion and scratches on the surface of the hardwood.
Water Damage: Excess water can seep into the wood, causing warping, swelling, and potential mold growth.
Incorrect Cleaning Products: Using harsh or incorrect cleaning products can strip away the protective finish of the hardwood, leading to a dull appearance.
Scratches and Scuffs: High heels, pet claws, and furniture movement can result in unsightly scratches and scuffs.
Improper Tools: Using abrasive tools like rough brooms or stiff brushes can damage the finish and surface of the wood.
Showcasing the Uniqueness of the "Best Way" Presented
The "best way" to clean your hardwood floors is not just another cleaning routine; it's a tailored approach that considers the specific needs of hardwood. Unlike generic methods, this approach takes into account the type of wood, the finish, and the environment in which the floors are located. By customizing the cleaning routine, you can ensure that your floors maintain their beauty while minimizing the risk of damage.
Potential Consequences of Using Incorrect or Harsh Cleaning Methods
Using incorrect or harsh cleaning methods can lead to a range of negative consequences:
Loss of Shine: Harsh chemicals and abrasive tools can strip away the protective finish, causing the hardwood to lose its shine.
Surface Damage: Scratches, gouges, and dents can occur when abrasive materials are used on the hardwood surface.
Color Fading: Harsh cleaning agents can cause the color of the hardwood to fade over time.
Warping and Buckling: Excessive moisture from improper cleaning can cause the wood to warp, buckle, or even rot.
Reduced Lifespan: Continuous use of incorrect methods can significantly reduce the lifespan of your hardwood floors, leading to the need for premature replacement.
Step-by-Step Cleaning Process for Optimal Results
Follow this step-by-step cleaning process to ensure the optimal cleanliness and maintenance of your hardwood floors:
Step 1: Dusting
Begin by sweeping or vacuuming the floor to remove loose dirt and debris. Use a soft-bristle broom or a vacuum cleaner with a floor brush attachment to avoid scratching the surface.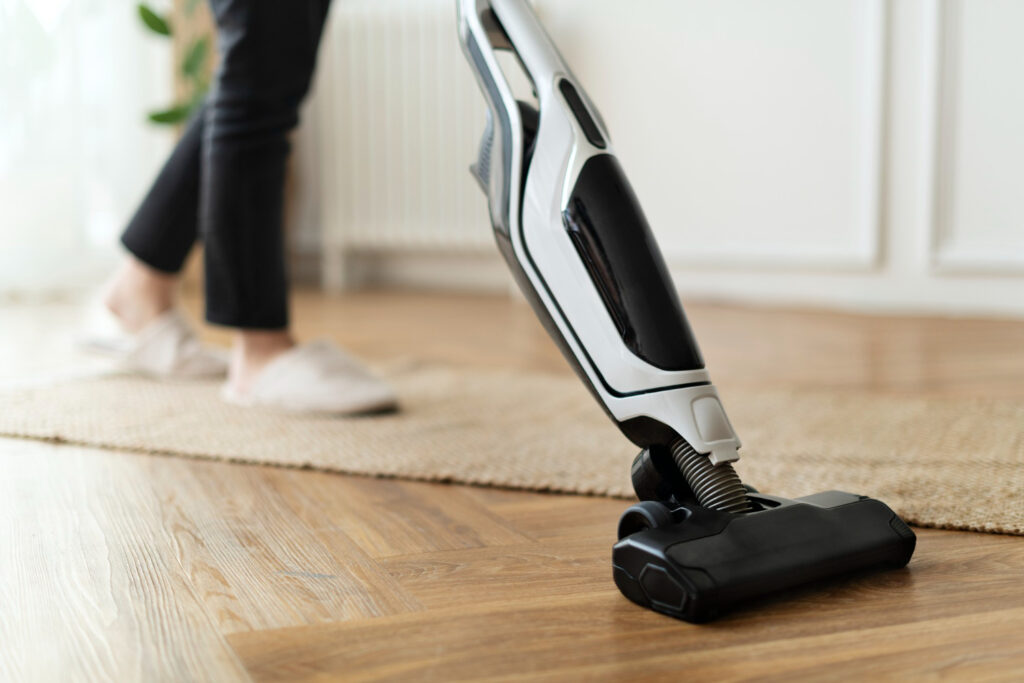 Step 2: Choose the Right Cleaning Solution
Select a pH-neutral hardwood floor cleaner that is specifically designed for your type of hardwood and finish. Mix the solution according to the manufacturer's instructions.
Step 3: Mopping
Dampen a microfiber mop or cloth with the diluted cleaning solution. Wring it out thoroughly to avoid excess moisture. Mop the floor toward the wood grain to prevent water from seeping into the seams.
Step 4: Drying
After mopping, use a dry microfiber cloth to wipe the floor and remove any remaining moisture. This step helps prevent water damage and ensures a streak-free finish.
Step 5: Periodic Deep Cleaning
Perform a deeper clean using a hardwood floor cleaning machine, soft scrub brush, and damp cloth. This step should be done less frequently to avoid excessive wear on the finish.
Recommended Cleaning Products and Tools
For the best results, consider using the following cleaning products and tools:
pH-Neutral Hardwood Floor Cleaner: Look for a cleaner specifically formulated for hardwood floors to avoid damaging the finish.
Microfiber Mop and Cloths: Microfiber is gentle on hardwood and effectively captures dirt and debris without scratching the surface.
Soft Bristle Broom: A soft-bristle broom is ideal for sweeping away loose dirt and dust without causing abrasion.
Vacuum Cleaner with Floor Brush Attachment: If you prefer vacuuming, use a vacuum cleaner with a floor brush attachment to prevent scratching.
Maintenance Frequency for Optimal Results
Regular maintenance is essential for preserving the beauty and integrity of your hardwood floors. Follow this recommended cleaning routine:
Daily: Lightly sweep or vacuum to remove loose dirt and dust.
Weekly: Damp mop the floor using the recommended cleaning solution.
Monthly: Perform a deeper clean using a hardwood floor cleaning machine or a damp cloth.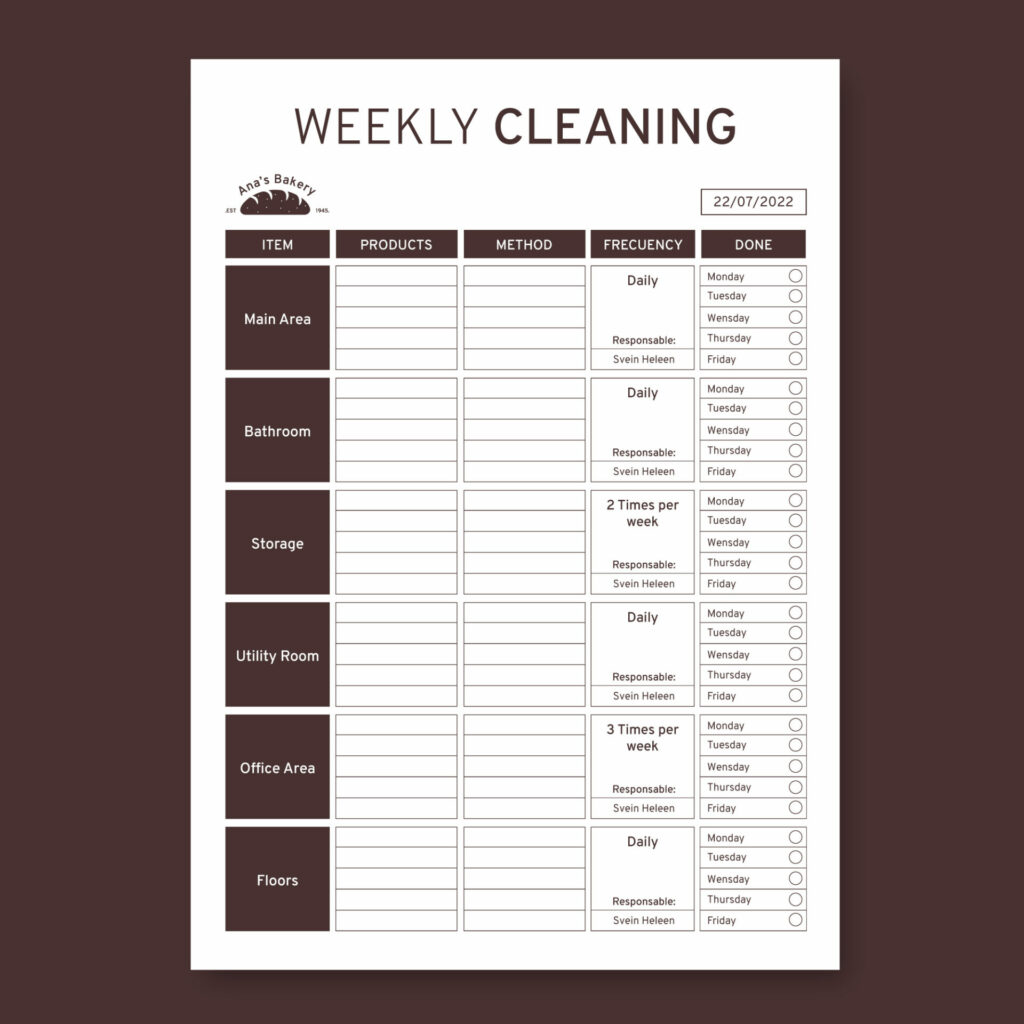 Floor Finish Considerations
Different hardwood floors have various finishes, such as oil-based, water-based, or polyurethane. Choosing a cleaning method and products compatible with your floor's finish is essential to prevent damage.
Addressing Concerns about Water Damage, Scratches, and Other Pitfalls
To mitigate concerns about water damage, avoid using excess water during cleaning and promptly wipe up any spills. Place rugs or mats in high-traffic areas to prevent scratches and scuffs. Use furniture pads to protect the floor from furniture legs.
Emphasizing the Benefits of the Recommended Cleaning Method
The recommended cleaning method offers a multitude of benefits:
Longevity: Proper cleaning preserves the quality and lifespan of your hardwood floors.
Enhanced Appearance: Regular cleaning maintains the shine and beauty of your floors.
Cost Savings: Preventing damage through correct cleaning saves you money on repairs and replacements.
Need more tips? We're here to help
If you need to refresh your living space, at sparklingandbeyond.com, we provide affordable and reliable cleaning services and many helpful tips.
Feel free to contact us today! Our experienced cleaning experts are waiting for you!
If you want to check our availability and pricing, please check here