What are the best natural and eco-friendly cleaning products for a sustainable home?
Nowadays, there are more and more cleaning products on store shelves that are environmentally friendly, non-toxic, and made from organic and trusted ingredients. Unfortunately, most household cleaners contain questionable ingredients, many of which we cannot even pronounce. That's why we stock our cabinets with the best plastic-free eco-friendly cleaning products to give our humble abodes the proper disinfecting treatment they deserve – without any of the yucky stuff.
Non-toxic, biodegradable, and natural cleaning solutions, unlike traditional products, do not pollute the air we breathe. Eco-friendly household cleaning brands thrive on creating a safe environment for us, our children, and our pets by using zero waste and non-toxic refill products. The list of eco-friendly products is endless, ranging from concentrated floor cleaners and plant-based hand sanitizers to baby-safe foaming soaps and laundry detergent.
How to identify natural and eco-friendly cleaning products?
Check the Company's PR
The easiest way to check if a cleaner is eco-friendly or not is to check on their website. You can check it online and read the product descriptions, too. However, there can be some fakers who try to trick you into thinking that their products are greenwashing so be careful when checking and also check the products' feedback as well.
Check if the product has Official Certifications/Labels
Green certifications can be found on their website or on the product's label. Look for the Energy Star (for energy efficiency), USDA Organic Seal (for organic products), Forest Stewardship Council (for products made from trees in responsibly managed forests), and Green Seal (for environmental stewardship) (for general sustainability).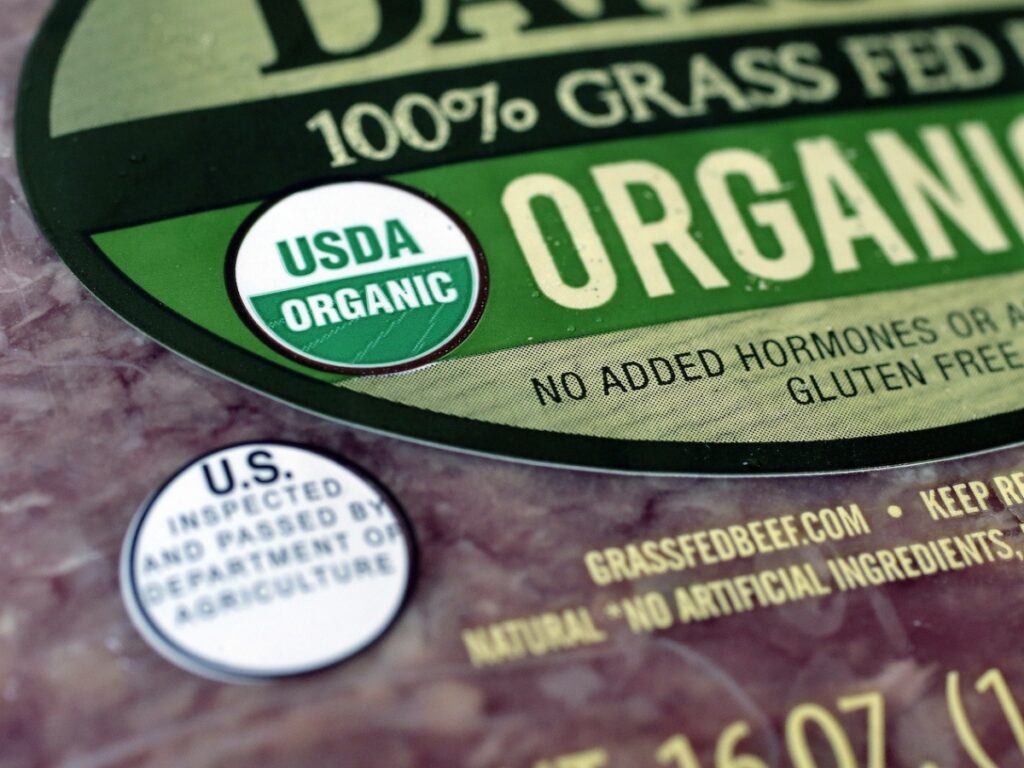 Top 10 best eco-friendly cleaning products and plastic-free cleaning supplies for disinfecting every part of your home
1/ Dropps – Best eco-friendly laundry detergent
Price: $19.50+
Product Range: Foaming Hand Soap, Power Dish Spray, Dishwasher Detergent, Cleaning Tools, and Sustainable Alternatives To Paper Towels.
Sustainability/Ethics: Vegan, Cruelty-Free & Ethically Sourced Ingredients, Plastic-Free Packaging, Carbon Offsetting(Carbon-Neutral Shipping), Donations.
Highlights: While Dropps' laundry detergents are an effective way to remove stains and odors while preserving your clothes, the company also assists us in replacing traditional cleaners with organic cleaning products for every room of the house. Because of the micro-scrubbing technology in their plant-based ultra-concentrated power dish spray, you can save water and time. They also have a strong eco dishwasher detergent that easily removes baked-on food and stains.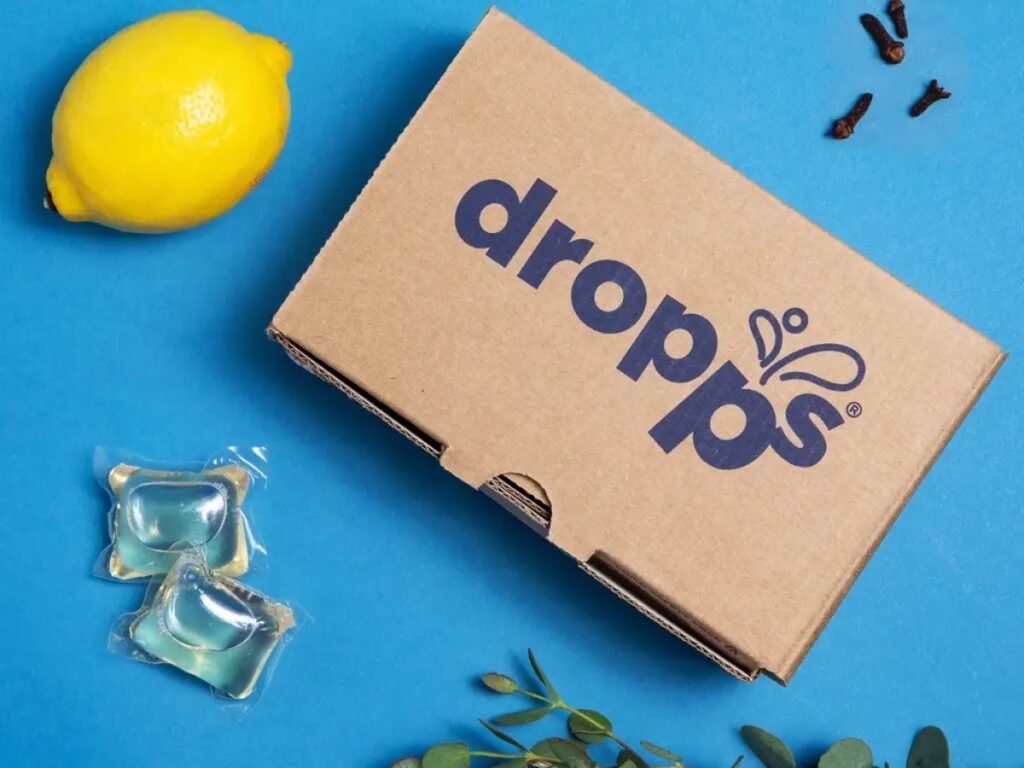 2/ Branch Basics
Price: $15+
Product Range: Dishwasher Tablets, Concentrates, Oxygen Boost, Laundry Kits, Refillable Bottles
Sustainability/Ethics: Plant-Based, Sustainable Ingredients, Made Safe Certified, Recyclable PackagingHighlights: Consider your search for fully biodegradable, fragrance-free, and non-GMO eco-friendly cleaning concentrates completed. Branch Basics' plant-based cleaning products include newborn-safe laundry kits for contented babies and parents, the powerful and versatile Concentrate, which has received over 1900 positive reviews, and a variety of other cleaning solutions. You can also choose the Premium Starter Kit, which can be used for any cleaning task, from laundry to pot cleaning. Replace the pump (if necessary) and finally declutter your cabinets with one zero-waste superhero cleaning solution.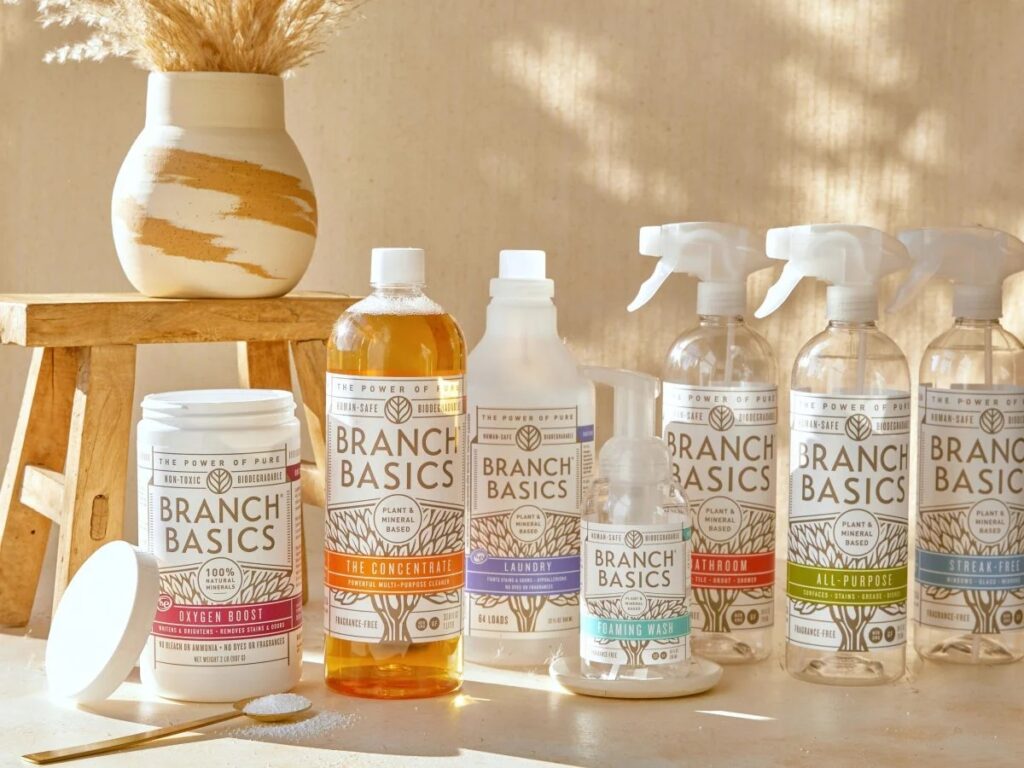 3/ Etee
Price: $15+
Product Range: Concentrate Window Cleaners, Eco Floor Cleaners, Toilet Bowl Cleaners, Refillable Bottles
Sustainability/Ethics: Sustainable Materials, Biodegradable Cleaning Products, Refillable, Plastic-Free Shipping, Powered By Renewable Energy
Highlights: Etee is the place to go if you want plastic-free dish soap, plant-based window cleaners, and non-toxic floor solutions. They come in one-of-a-kind, compostable backyard Beepods, and each pod contains 400 ml / 13.5 oz of natural cleaner for only $15! You can also use refillable bottles to store your environmentally friendly cleaning products. Not to mention the plastic-free Probiotic Toilet Bowl Cleaner, which breaks down stains or dirt without the use of chemicals.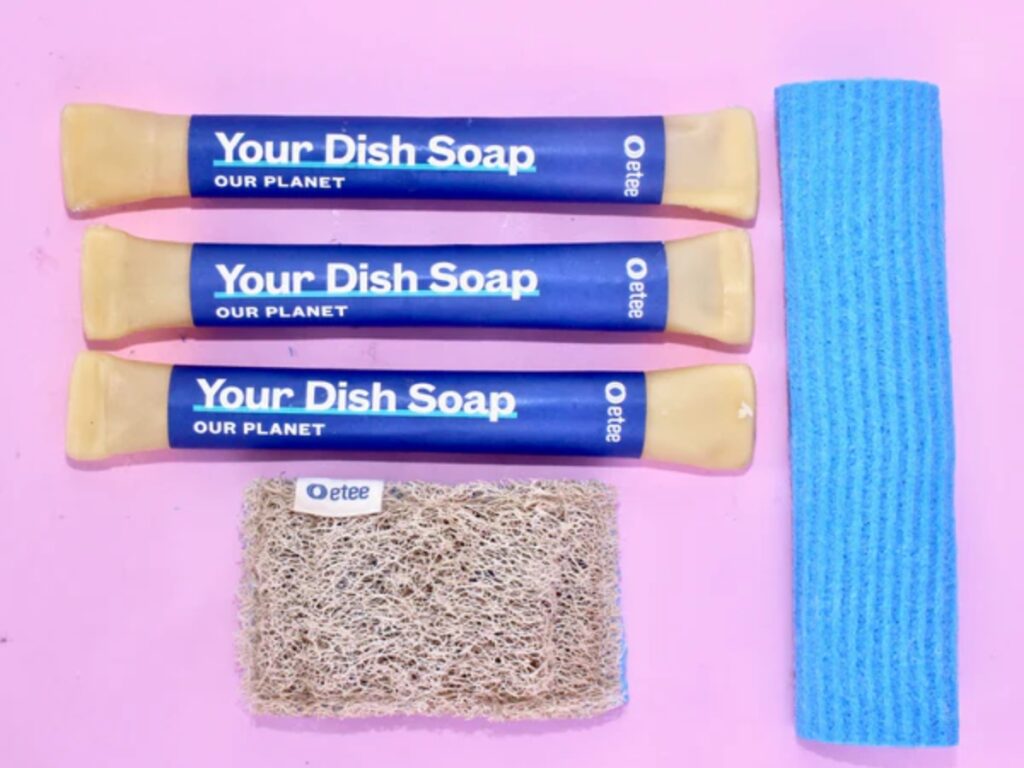 4/ Earthy Edith's
Price: $17+
Product Range: Organic Cleaning Sprays For Bathroom, Plant-Based Hand Sanitizers, Non-Toxic Carpet Cleaning Powder, Dusting Sprays, Scour Cleaners
Sustainability/Ethics: Sustainable Materials, Refillable, Carbon-Neutral, Plastic-Free Shipping, 1% For The PlanetHighlights: Zero-waste carpet cleaners, stone cleaner sprays, plant-based hand sanitizers, and a slew of refillable cleaning products with antibacterial, antiviral, and antifungal properties are among Earthy Edith's eco-friendly cleaning products. Furthermore, the Climate-Neutral, Zero Waste Store ships everything in plastic-free packaging and post-consumer boxes to avoid landfill waste. In addition, they recently added a sustainable alternative to paper towels.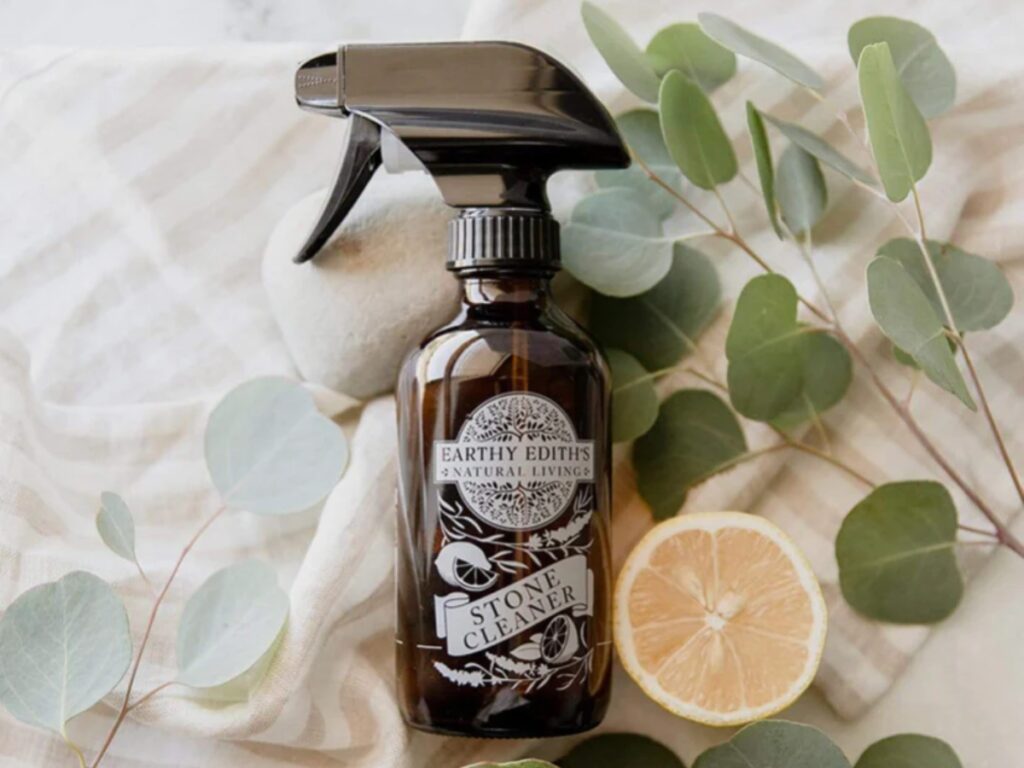 5/ Grove Collaborative
Price: $4.99+
Product Range: Hand & Dish Soaps, Kitchen, Bathroom, Laundry Care, Household Cleaners, Cleaning Accessories
Sustainability/Ethics: Sustainable Materials, Carbon-Neutral Shipping, Certified B Corporation, Plastic-Neutral, Donations
Highlights: To meet all of your home cleaning needs, the B-Corp Grove Collaborative offers dozens of plastic-free, environmentally friendly cleaning products. The list goes on and on, from refillable cleaning products and natural laundry sheets to non-toxic concentrated floor cleaners and pet stain removers. When you run out of organic cleaning supplies, you can always order refills made from plant-based ingredients to reduce waste further. You can also choose between a one-time delivery and flexible monthly shipments.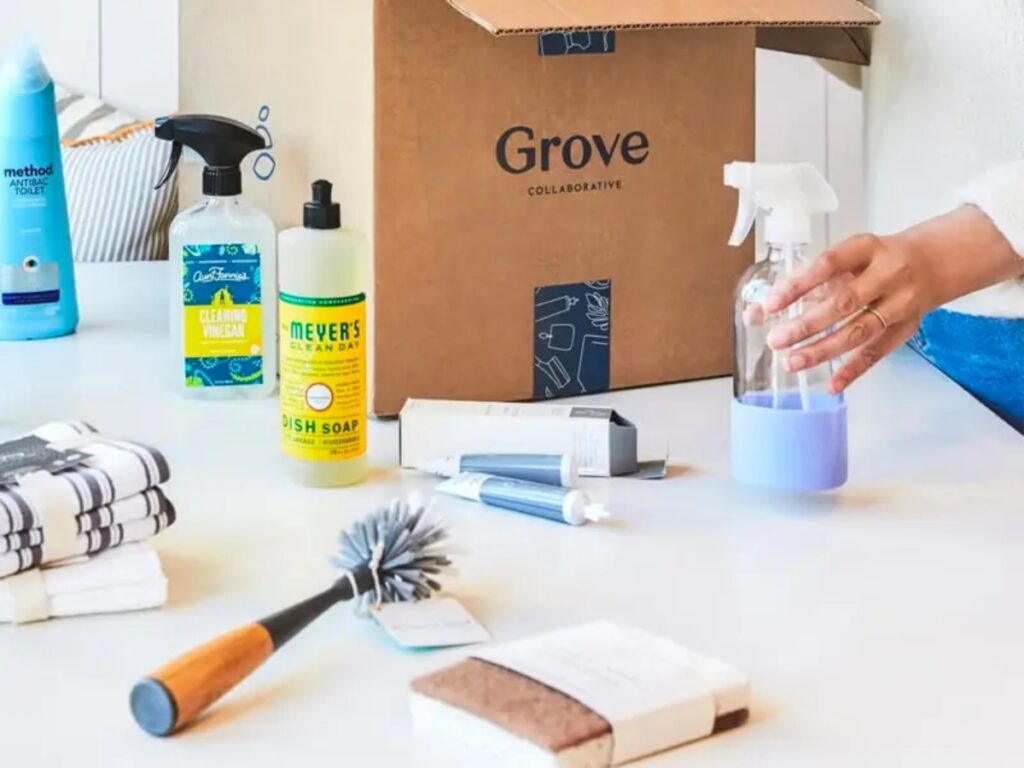 6/ Meliora
Price: $5.49 – $399
Product Range: Cleaning Scrubs, Plastic-Free Bleach Alternatives, All-Purpose Home Cleaners, Natural Dish Soap, Sustainable Alternatives To Paper Towels
Sustainability/Ethics: Vegan, Cruelty-Free, Plant-Based Ingredients, Made In The Us, Plastic-Free Packaging, MADE SAFE & Leaping Bunny Certified, B-Corporation, 1% For The Planet
Highlights: Meliora offers an array of organic cleaning products that are vegan, cruelty-free, and MADE SAFE Certified, in addition to their powerful eco-friendly laundry detergents. Their plastic-free dish soap is an excellent zero-waste alternative for washing dirty dishes, pots, and pans. Their eco-friendly home cleaning scrub can restore the luster to your tub, tiles, and stovetops. Furthermore, the B-Corporation ships all 100 percent biodegradable products in 100 percent recyclable packaging.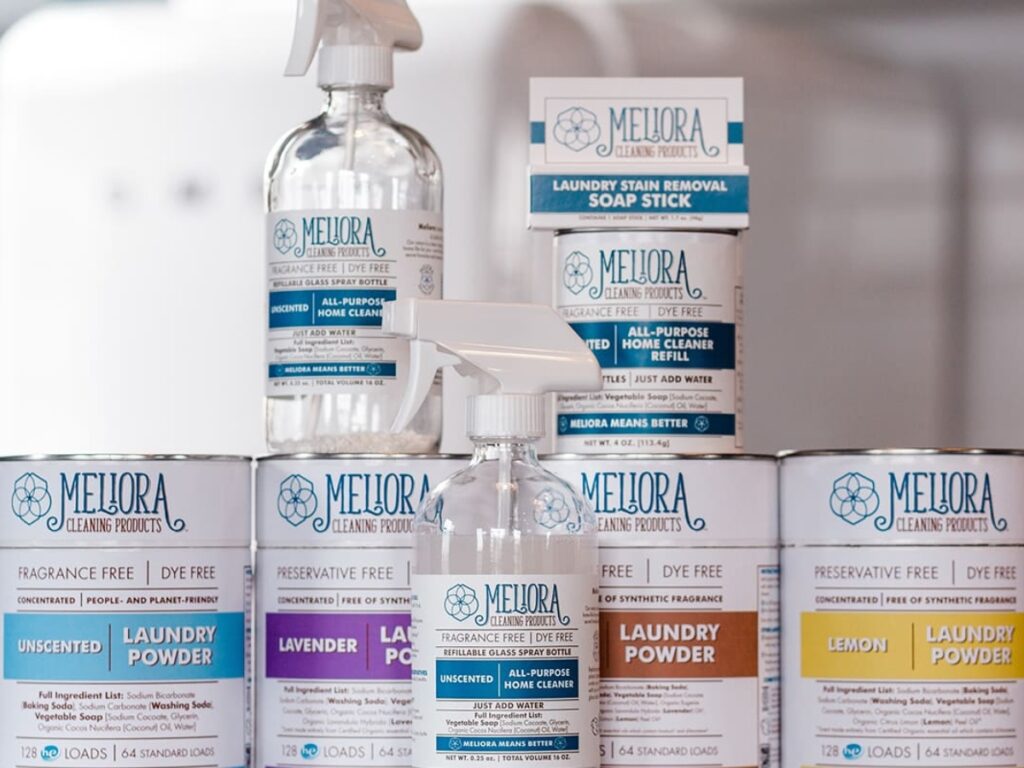 7/ Blueland
Price: $18 for the Multi-Surface Starter Set
Product Range: Laundry, Toilet, And Dishwasher Cleaning Products, Foaming Hand & Dish Soaps
Sustainability/Ethics: EPA Safer Choice, Cradle To Cradle Certified™, Leaping Bunny (Cruelty-Free), Carbon- And Climate-Neutral Shipping
Highlights: To reduce household waste, Blueland's plastic-free eco-friendly cleaning products come in refillable packaging. Their selection includes foaming hand and dish soaps, toiletry cleaner starter kits, dishwasher starter kits, and many other high-end home cleaning products. Simply fill your reusable bottle with water, drop in a tablet, and you have 24oz of powerful cleaning spray for all surfaces.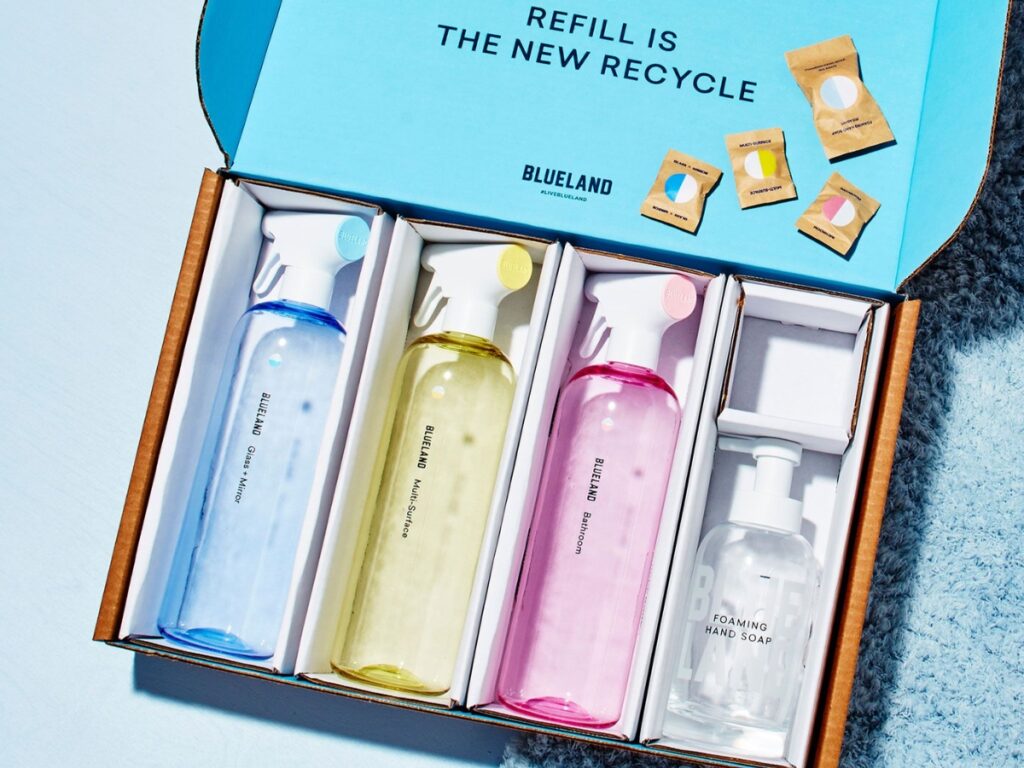 8/ Common Good
Price: $15.55-$146
Product Range: Dish Soaps, Hand Soaps, All-Purpose Cleaners, Laundry Detergents, Sets
Sustainability/Ethics: Sustainably-Sourced Ingredients, Refillable Packaging, Biodegradable
Highlights: Common Good should be on your radar because of their child- and pet-safe, eco-friendly cleaning products, quality glass bottles, and low plastic refill packaging. They have a natural Bergamont dish cleaner, a skin-loving hand soap, a sustainable laundry detergent, and a non-toxic glass cleaner. When you run out of your trusted biodegradable and natural cleaning solutions, you can have them refilled at one of the many refill stations located throughout the United States or online.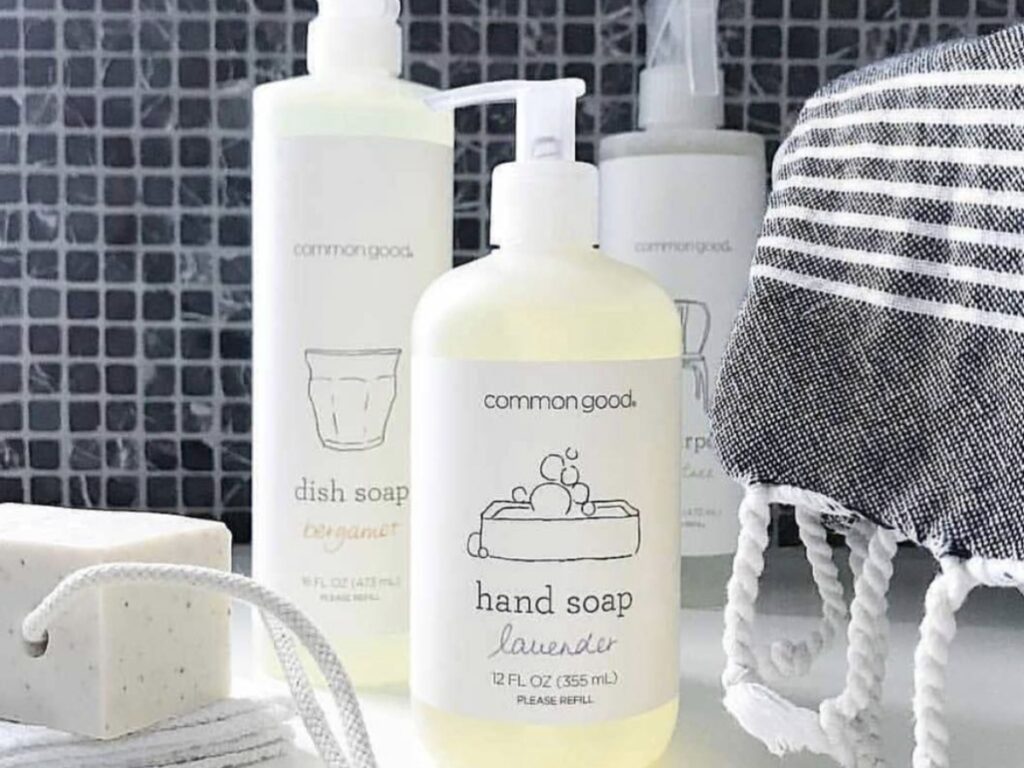 9/ YVY Naturals
Price: $7.28 – 19.74
Product Range: All-Purpose Cleaner, Bathroom Cleaner, Kitchen Cleaner, Reusable, and Returnable Capsules
Sustainability/Ethics: Sustainable & Natural Ingredients, Reusable Packaging, Donations
Highlights: With eco-friendly cleaning products made from safe, non-toxic, 100% natural Brazilian botanicals and oils, YVY Naturals brings the power of Brazilian nature to our safe space. The multi-purpose kit cleans nearly every room in your house, killing all contaminants and "dressing" it in the most inviting fresh citrus fruits and lavender scents. For example, you can get a 1 refillable bottle + 17 oz natural bathroom cleaning solution for only $7.28! There are also monthly subscriptions available.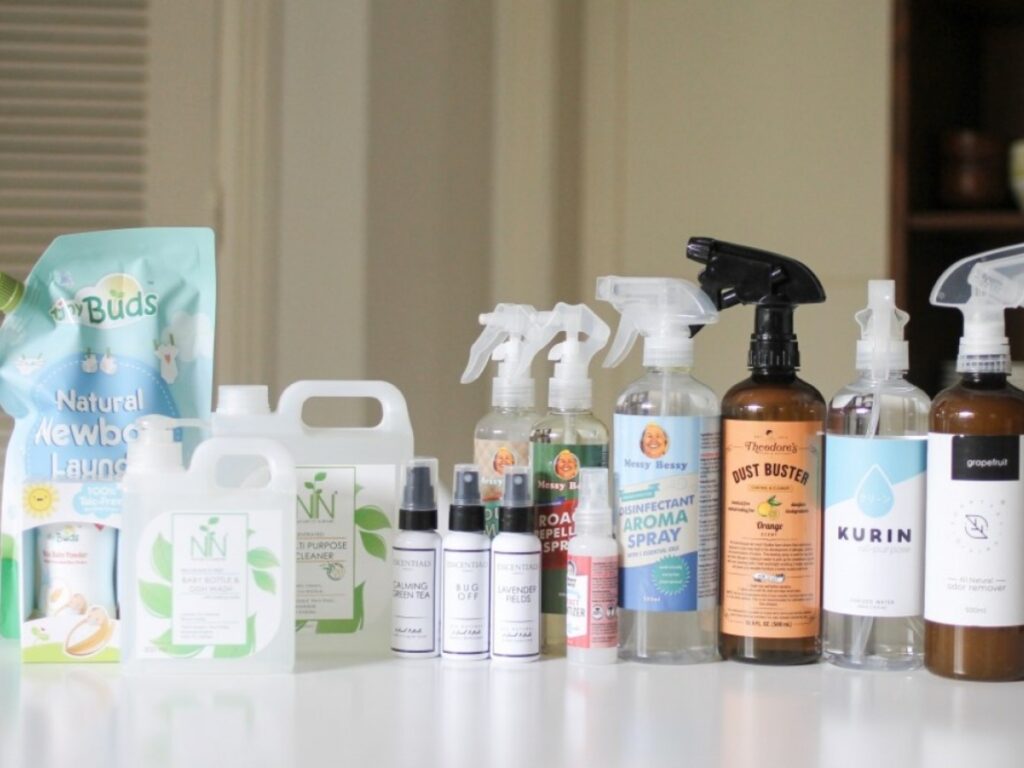 10/ Cleancult
Price: $5.99-$172
Product Range: Hand Soap, Cleaning Sprays, Laundry, Dish Soap, Bar Soaps, Refillable Glass Bottles
Sustainability/Ethics: 100% Recyclable Refill Cartons, Carbon Offsetting, Recycling ProgramHighlights: The coconut-powered liquid dish soap from Cleancult easily removes grime without leaving your hands dry. To ship their line of non-hazardous cleaning products to your door, the company uses recyclable milk cartons and plant-based resealable caps. It's no surprise that Parents Magazine chose them as their "Green Pick" for Sustainable Cleaning Products. Their all-purpose cleaner is ideal for sprucing up any space. However, if possible, choose the Complete Home Bundle with 15 products.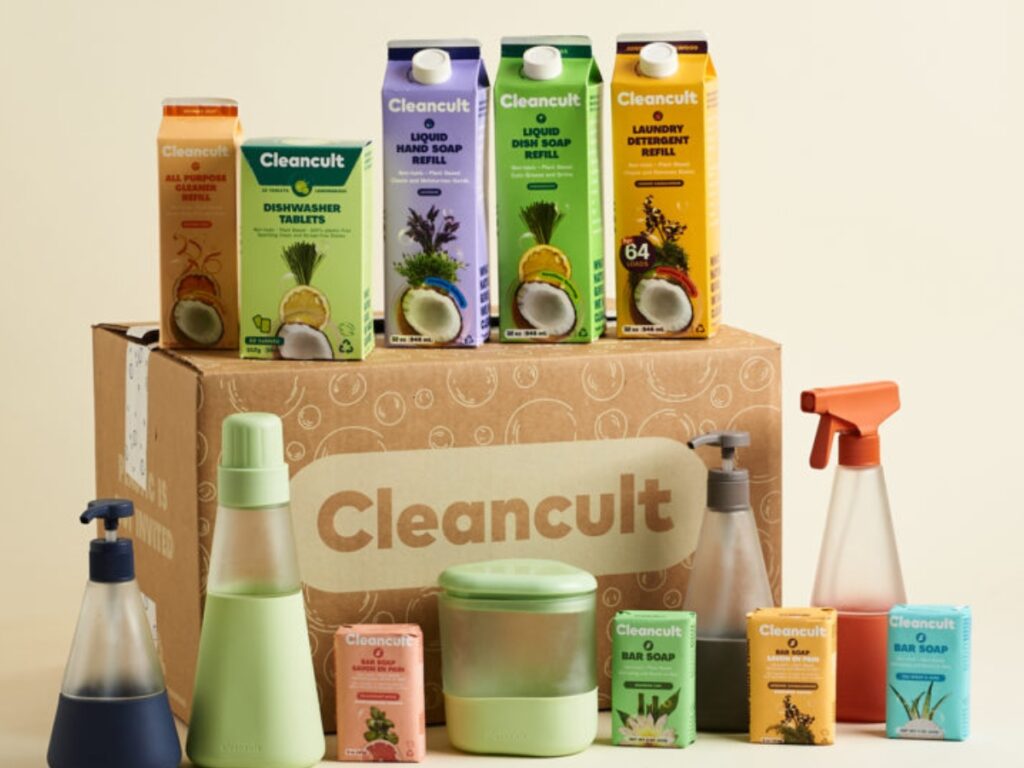 Start your own zero-waste game!
In a world where almost everything we do adds to pollution or negatively influences nature and human health, using eco-friendly products breaks this chain. These green cleaning products ensure energy usage only from healthy, renewable sources that neither get exhausted nor have a negative influence on the environment.
Looking to up your zero-waste game? Make your home sparkle and shine, without the need for harsh chemicals, with those new eco-friendly and non-toxic cleaning products above.
Make it green with us!
In Sparkling and Beyond, we not only give you a list of eco-friendly cleaning products, but also help you to make some from materials available at your home!
In case you need to refresh your living space, at sparklingandbeyond.com, we provide you with affordable and reliable cleaning services and a lot of helpful tips.
Feel free to contact us today! Our experienced cleaning experts are waiting for you!
As an interior designer, I have done many researches regarding building a healthy living space. This job is my passion and I am happy that I have helped a lot of customers to improve their living space. Out of work, I like art, I often spend time on painting to relax myself. Completing a colorful painting helps me refresh my energy.