Post-construction cleaning is a necessary task during the construction of a project. Whether it's a new house or a renovated house, there's a lot of dust and garbage, and it's impossible to move in and rest immediately after the construction. Dust is generated during construction and clings to places like windows and closets. Materials left over after the completion of a project include wire, glass, nails, and others that are unsafe for you or your family. 
If you have time, you can do the cleaning yourself, but if you don't have enough time or effort, we recommend using the cleaning service of the construction industry. It's affordable for everyone and also provides security. Prices vary depending on the amount of work, the areas that need to be cleaned, and the location. Different cleaning companies charge their customers additional fees. You can hire an agency that fits your needs and budget. Professional cleaners know how to clean your area and can help remove all germs and dirt from your home. We will clean your home from scratch and hand it to you in the best possible condition. 
Why is post-construction cleaning crucial?
After construction, many materials can cause serious accidents. There is a high chance that you will be injured by garbage on the construction site. Therefore, to ensure the safety of our employees and their families. Many fragments are released during construction. These particles may contain silicates and other toxic substances that can harm your lungs. If you have elderly people at home, it can also affect your health and cause breathing problems. Therefore, it is recommended to clean up after completing the cleaning work.
It is necessary to outsource a construction cleaning service. By working with a professional cleaning company, they can help clean up the mess. They also provide dedicated legal disposal facilities and are responsible for collecting all waste generated during construction. By hiring a post-construction cleaning service, you will have more time and save effort in taking care of your main tasks.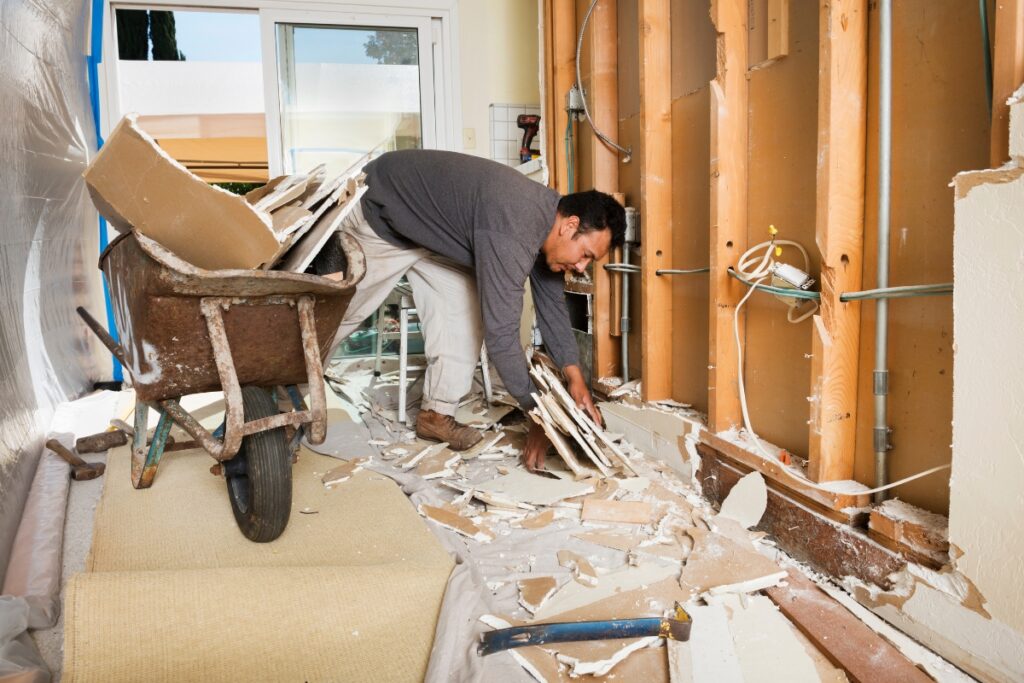 The three phases of post-construction cleaning
The post-construction cleaning work is divided into three phases. Each phase requires different equipment and methods to do that.
Phase 1: Rough cleaning
This is the initial stage of post-cleaning, where cleaners remove and clear all dust and dirt. If you hire a cleaner to do the post-build cleaning, the cleaning team will visit your premises and examine the surrounding area. They draw a plan and then start their work. In this phase, the cleaners clean all windows and sliding glass doors.
This phase is carried out after the plumbing and electrical installation. After completing this phase, you can paint and relocate your space. At this stage, cleaners remove any large items that cannot be vacuumed and remove stickers and other dust particles from your walls, doors, windows, and closets. After completing the first phase, they start working on the next step.
Phase 2: Light cleaning
Of the 3 phases of construction cleaning, this requires the most work. Many devices and tools are used in this phase. More time will be needed for this phase than the others. At this stage, cleaners pay more attention to the kitchen and sleeping areas. The sinks, cabinets, toilets, and other installed elements are cleaned at this stage. The cleaning service agency will provide all the necessary tools and equipment.
At this stage,  the cleaning agency also pays great attention to cleaning baseboards, door frames, mirrors, and everything else that collects dust. They mopped the floors and washed them with the help of vacuum cleaners. The cleaners clean the cabinets from top to bottom and carefully clean the baseboard. At this stage, cleaners use various equipment, including microfiber cloths and neutral detergents. They are more careful that the quality of their soil is not reduced. Because of these things, people hire mail cleaning services.
Phase 3: Touch-up cleaning
This is the final and most crucial stage of the post-build cleanup. It's done after several days of light cleaning. It takes cleaners a week to identify the areas with the most dirt. It only takes a little time to finish this phase. You will remove any fingerprints, smudges, and smudges still on your surface at this stage. In this phase, the cleaners clean the garage area, vacuum the carpets and mop the floors. They add the finishing touch to your home and redesign the entire space so you don't miss a single corner.
Most residential, commercial, specialty construction, and condominium cleaning agencies offer this service. This cleaning includes additional packages such as power washing service, basic tile and grout cleaning, window cleaning service, and much more. Other services may be different for different agencies.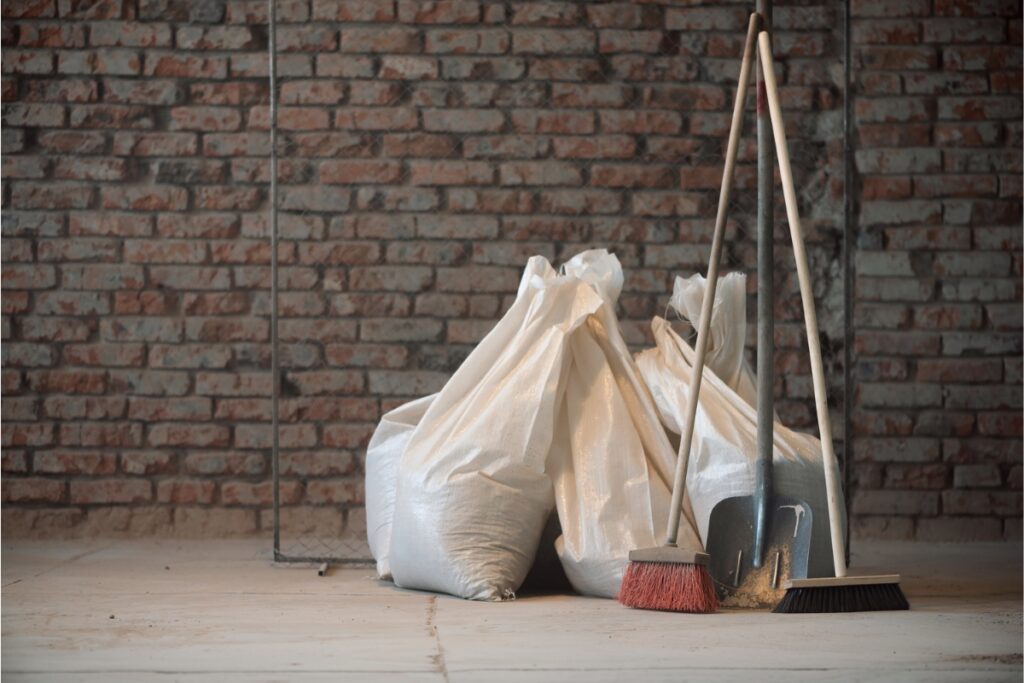 Follow these three stages of cleaning!
Cleaning companies always apply these three stages to optimize their work; if you have time to do it alone, following this process will be wise! However, if you intend to clean your home yourself after construction, then you need to be aware that you need both the right cleaning equipment and tools and some necessary skills. If you don't have the time and the right equipment for the arduous work, we recommend that you find and hire a post-construction cleaning service.
Hiring an outside cleaning service gives you a lot of benefits. They have the right equipment and necessary skills to do the job, even independently. They work hard to fulfill the needs or requirements of their customers. They will clean the whole space and hand it to you for you to move in. Cleaning service is a brilliant option for you regarding post-construction cleaning problems.
Need some tips? We're here to help!
Are you struggling to find information about the phases of post-construction cleaning? Refer to our article above to reach your goal of finding information.
In case you need to refresh your living space, at sparklingandbeyond.com, we provide affordable and reliable cleaning services and many helpful tips. 
Feel free to contact us today! Our experienced cleaning experts are waiting for you!
If you want to check our availability and pricing, please check here.