Carpets are not only necessary facilities but also excellent decorations in many homes and businesses. On one hand, carpets help us increase indoor comfort, absorb dust, and add value to the room's aesthetics. On the other hand, carpets suffer from excessive use decay over time owing to friction, particle deposition, and normal surface wear and tear.
Carpets can serve as a breeding ground for allergies, mildew, fungus, and other harmful microorganisms that can affect the quality of your house's cleanliness.
As a result, it is important to investigate sufficient strategies to extend the life of your carpet and ensure the quality of your product.
How long does carpet last
Actually, there is not any specific time that the carpet expires. The lifespan of a carpet depends majorly on the carpet care method.
The average carpet lifetime is around 12-15 years with the proper cleaning methods.
You may purchase high-quality carpets to have a longer lifespan but it may be trend-out soon.
6 Steps to Extend the Lifespan of Carpet
The backbone of an effective measure that helps you to lengthen your carpet's lifespan is to maintain the quality of the carpet fabric for as long as possible.
No matter what kind of material your carpet is made from, there are some steps you must include:
1. Find the most suitable commercial carpet cleaning provider
As a common home and business facility, carpets can be made of a variety of materials to meet the need of different purposes so you must consider which one is suitable for your house before deciding to purchase one.
Here are some factors that you should take into account:
Placement

: Where do you pretend to place your carpet? Carpet placed near entrances and exits should be a durable carpet. It is better if you can supplement it with matting that can capture soils and moisture. Likewise, carpet placed in the pantry or kitchen should be stain-resistant or stain-block.

Durability

: Carpet tiles are becoming increasingly popular since they are extremely durable and simple to install and repair as needed. However, not every

carpet tile

or

conventional carpet

is designed to

last for decades

, therefore it is essential to examine the longevity of a product with the producer.

Construction

: Due to its ease of installation and low cost,

tufted carpet

is preferred by the majority of commercial establishments. Carpet made of 100% wool or wool mixes, on the other hand, may provide an upmarket look and feel while staying easy to maintain.

Carpet construction is important not just for aesthetic reasons, but also for the items required to clean and maintain it properly over time.
Sustainability

: There are several strategies to lessen a building's environmental imprint nowadays. Because some carpeting is treated with toxic compounds, it is critical to examine the manufacturer's commitment to sustainable materials and procedures when purchasing a

carpet

. You may also choose

carpets

that are manufactured from recyclable resources.
2. Clean the carpet on a regular basis
Depending on the traffic in the carpeting area, cleaning and sanitizing should be practiced daily or weekly.
For example, carpets in the kitchen or bathroom area should be vacuumed daily while twice-a-week cleaning is enough for carpets in the living rooms or bedrooms.
If you have pets, a carpet may be an interesting place for them so vacuum it daily to remove its fur.
Also, no matter where you place your carpet, give it biannual deep cleans to maintain its original color as long as possible.
If you are unable to handle deep cleaning yourself, get help from commercial carpet cleaning services.
Moreover, it is necessary to find out a proper way to both clean and dry your carpet. Otherwise, your carpet may get worse after cleaning.
Clean the carpet on a regular basis (Source: Internet)
3. Use a doormat to limit the amount of dirt that gets into your carpet
Placing a doormat at your front door can help limit the amount of dirt that gets into your carpet.
A rough mat with a porous surface might assist scrape away the most stubborn dried-mud particles, which can also degrade the carpet's fibers.
Mats can also help to reduce the amount of dampness that gets into your carpets.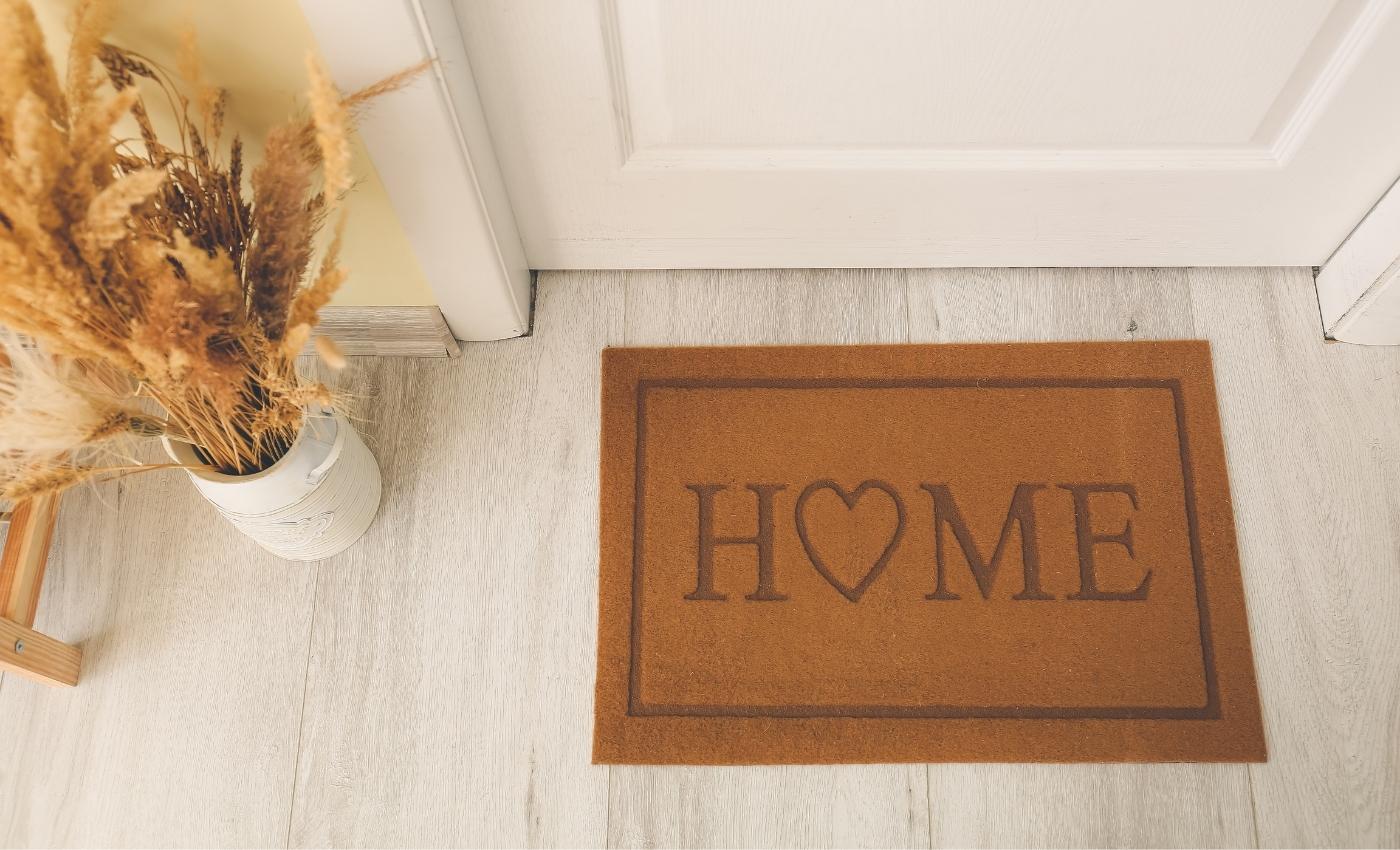 The majority of the filth and dust that settles on carpets is caused by unclean shoes stomping on them.
Shoes can also contain germs and diseases from mud, grass, and other outside surfaces.
In some circumstances, the humidity in the detriments deposited on the carpet might cause dampening, resulting in stains and foul odors.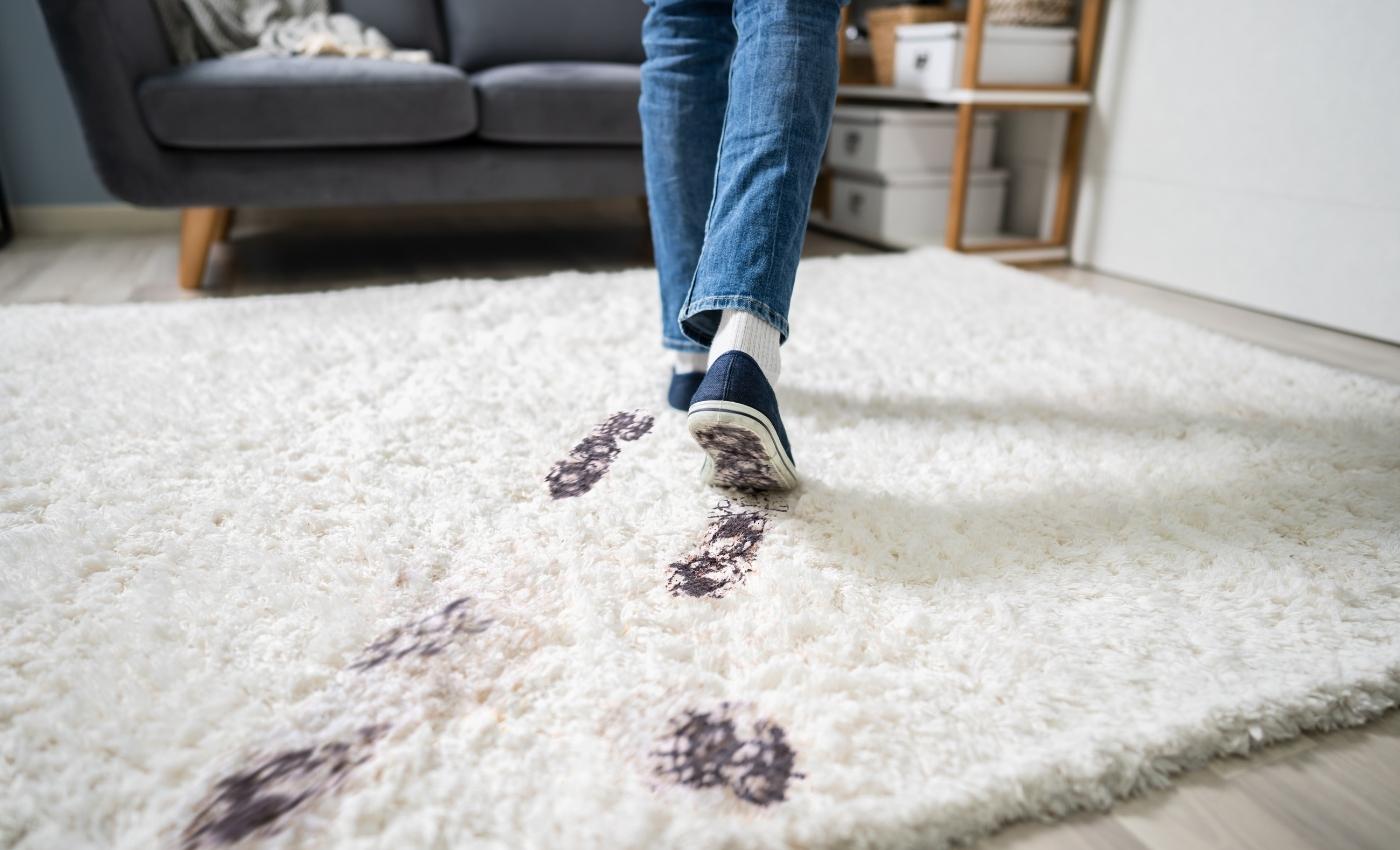 Color spills such as coffee and tea can penetrate the carpet fiber and become difficult to remove if you leave it dry.
Those liquid spills introduce humidity into the carpet padding, fostering the growth of molds and other microorganisms.
Mold colonies growing in carpets may also produce a variety of colored stains to indicate a foul odor.
More significantly, mold colonies are known to emit hazardous compounds into the environment, posing a health risk.
Therefore, as soon as the liquid drops into the carpet, use a piece of tissue to absorb the liquid immediately and find a way to clean the residue left behind immediately.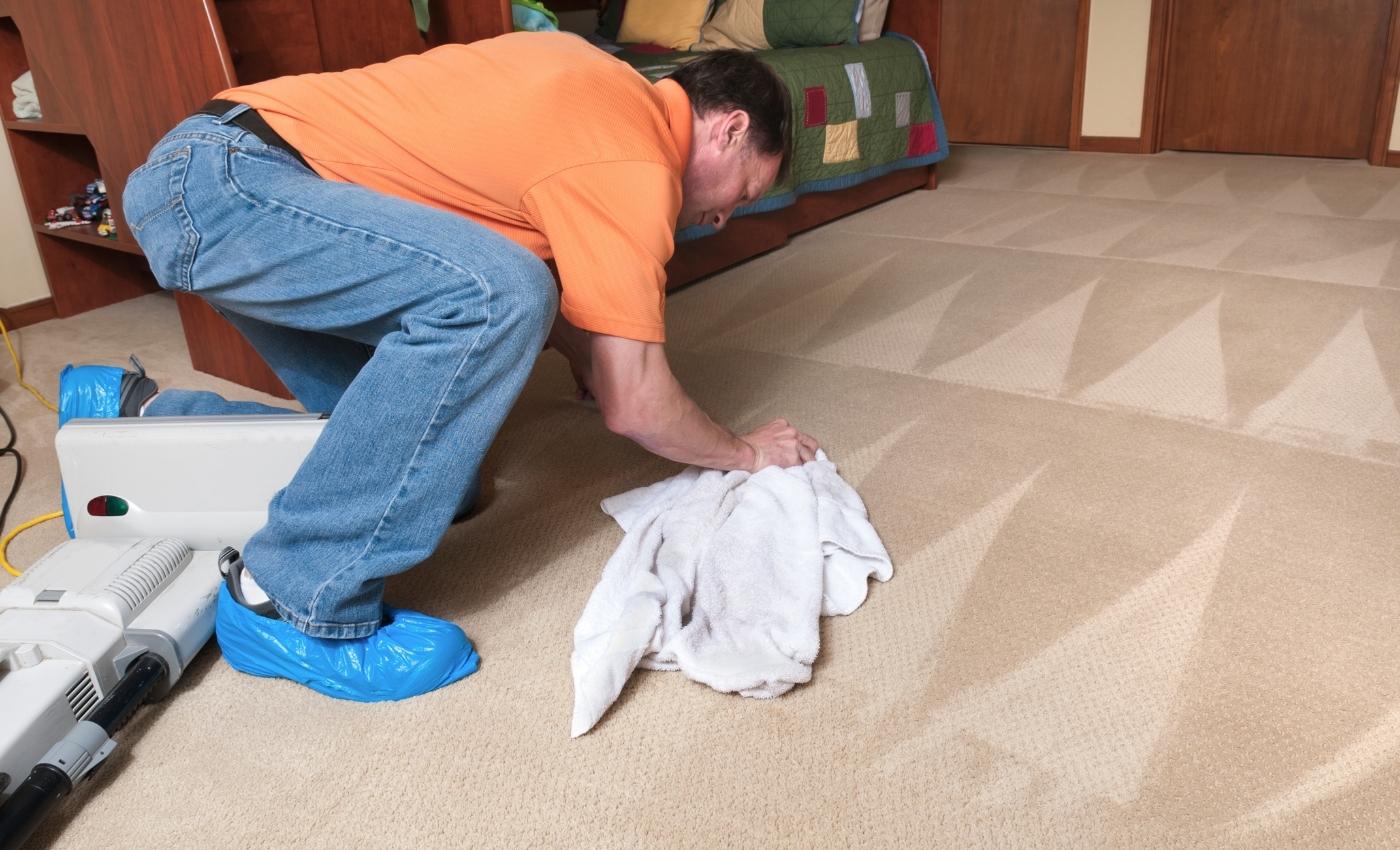 6. Never leave carpets humid for a long time
Moisture along with dust in a carpet is a paradise for mold and germs that not only destroy your carpet gradually but also cause a bad smell and release unhealthy substances.
Therefore, carpets with a high possibility of getting wet such as carpets placed near the bathroom or in the kitchen should be dried daily.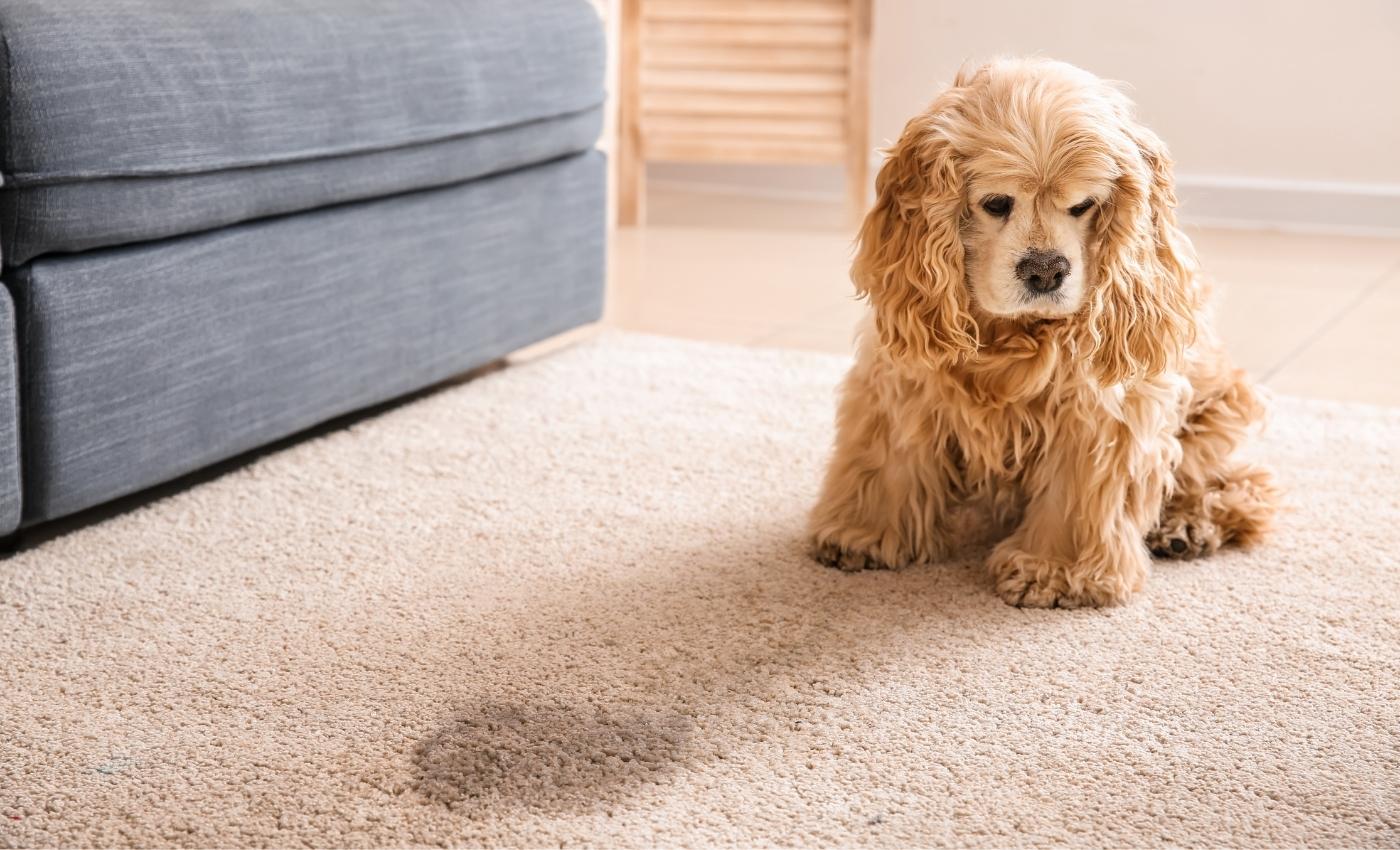 FAQ
Get help from Cleaning professionals
There is not an exact date for how long does carpet last but it depends on how you take care of your carpet.
Proper carpet cleaning strategies may help extend the life of your carpet by treating the dirt collected in the carpet using the proper techniques and schedules.
However, if you are not familiar with our recommended tasks, try a reputable commercial carpet cleaning service.
The major benefits of professional carpet cleaning are reduced downtime (allowing for faster usage), the elimination of all leftover humidity, and the safe use of chemicals on the fiber without harming the material.
In this manner, Sparkling and Beyond's cleaning experts have studied carefully to provide Best Cleaning Services to clients, relying on a fully trained and equipped carpet cleaner staff.
We are prepared to assist you based on the individual demands of your carpet and your house after a detailed investigation of the quality of your fiber, the degree of damage, and the buildup of dirt.