Although most of us don't enjoy cleaning and don't even know where to start tidying an office, we enjoy working in clean conditions. A tidy office may increase employee productivity, while studies show that a messy environment can make your staff feel stressed and anxious.
Office cleaning plays a crucial role in a team's operations, and there are numerous office cleaning checklists and suggestions. This article will walk you through seven tips for keeping the office clean.
All these cleaning tips and tricks are proven to be highly useful, so keep reading further!
Establishing a
Clean Office
Culture
This advice is listed first since it is arguably the most crucial. Workplace cleaning will be much simpler if you educate all employees on the value of maintaining a tidy workplace.
Do not be strict or too punitive since it may backfire. Instead, make cleaning an enjoyable team project in which everyone participates and takes pleasure.
Here're some hints on how to do this:
​​Pick a day, and invite every employee to help with the cleanup. Extra trash cans, recycling bins, and

cleaning supplies

should be available. Recycle outdated reports, files, and newspapers.

Encourage staff members to clean up the mess on their workstations and the random stacks of paper that appear to accumulate near the printer on their own.

Give prizes for the cleanest workspace, acknowledge coworkers when you observe them maintaining a shared area, and often promote good hygiene practices.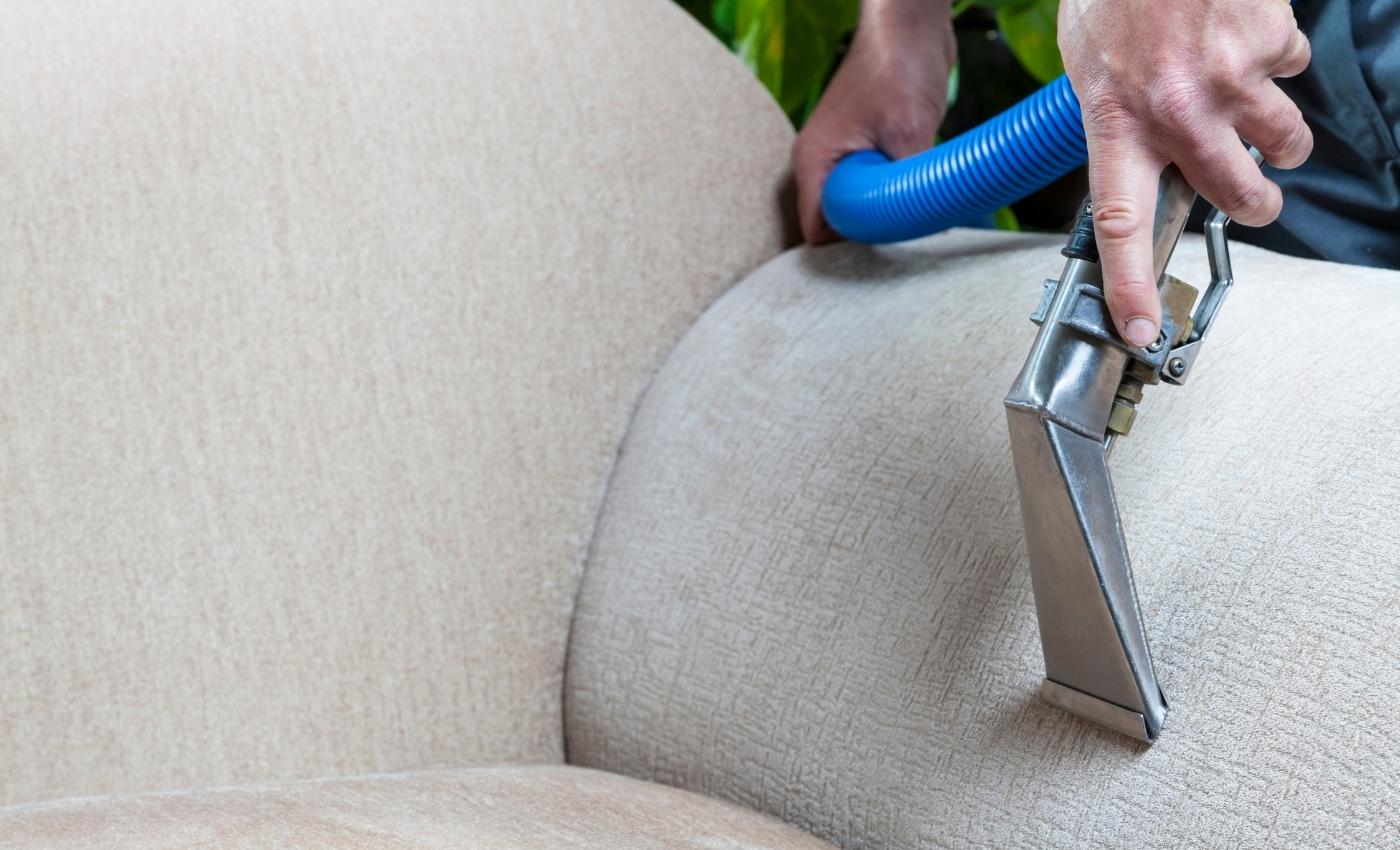 Making
Cleaning Supplies
Always Available
You should give your staff as many chances as possible to make the first move and tidy up the office by making cleaning supplies always available. Your workplace can be kept much cleaner if rapid cleaning products like Swiffers and disinfectant wipes become available to everyone.
This is because employees don't have to prepare their own cleaning supplies or ask around, especially their supervisor, about the necessary tools. They will feel more pleased to do the simple cleaning task, which will take much less time.
What should I prepare? – You may ask.
Well, obviously it's impossible and ineffective to buy all cleaning supplies. However, here are some basic things you may need regularly:
Brooms

Dustpans

Dish soap

Paper towels

Disinfectant wipes

Glass cleaner

Screen cleaners
These items must be simple to locate in working spaces. Or, from our experience, it's better to put all of them in one space for management.
Establish cleaning standards for each space
Each of us has different standards of cleaning for our own space. But the office is a shared one, so leaders must set clear standards for every office corner.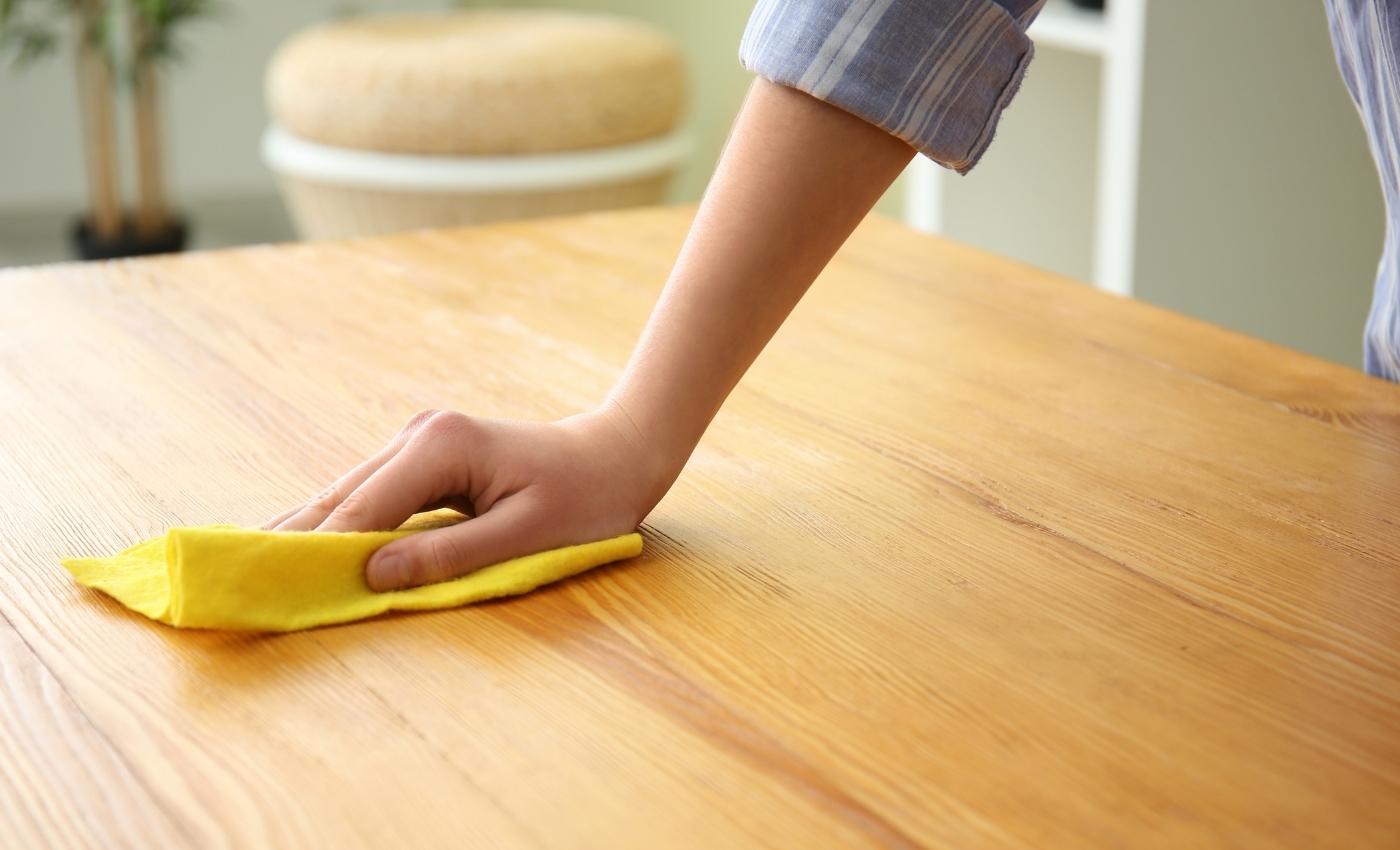 Take everyday garbage removal as a typical example. There is nothing worse than a foul garbage can. The only way to avoid this is to throw out the trash at the end of each workday since it will not accumulate overnight and cause a significant issue.
Every employee ought to be aware of cleaning desk and removing the trash at their desk.
Also, papers should be organized, drawers should be neat, screens should be kept clean, keyboards should be periodically dusted, and chairs should be cleaned once a week. This list can go on and on and on.
But, again, strict rules will not be effective. You can refer to the following ways to standardize office cleaning:
Employees should be aware of the ideal design for their workstations, so they have something to strive towards.

Let your employees determine or vote for cleaning standards. For example, your staff can choose which day they will take out the garbage by themselves. Rotate daily, once a week, or whichever your team determines.

Holding brief meetings in each person's area is also a fantastic approach to ensure that individual workspaces remain tidy. When required to be presentable to the rest of their coworkers, they will likely keep their working space clean.
When working with a professional cleaner, do not forget to brief them clearly about your standards and expectations. This can help save both sides a lot of time in office cleaning!
Related: How To Clean Your Office Desk A Step By Step Guide.
Review the cleaning schedule of Restroom, Kitchen and Breakroom
We have talked about working space. How about the rooms not for work? Like restroom, kitchen or breakroom?
In fact, restrooms can become dirty quite quickly and require cleansing over and over again, which can be challenging to handle sometimes! While scents can tell you that it's high time to change how you clean the workplace's restrooms, pay attention to some other "hints" like black patches under the rims of toilets and uric scale forming on their undersides.
From our experience, it's ineffective and costly to clean the restrooms, especially the toilet bowl, thoroughly individually. (We are talking about normal housekeepers since your staff should surely not be asked to do this task). For example, to eliminate uric scale and other debris that could be acting as a food supply for bacteria that cause odors, you will need specialized tools and techniques like electrostatic spraying.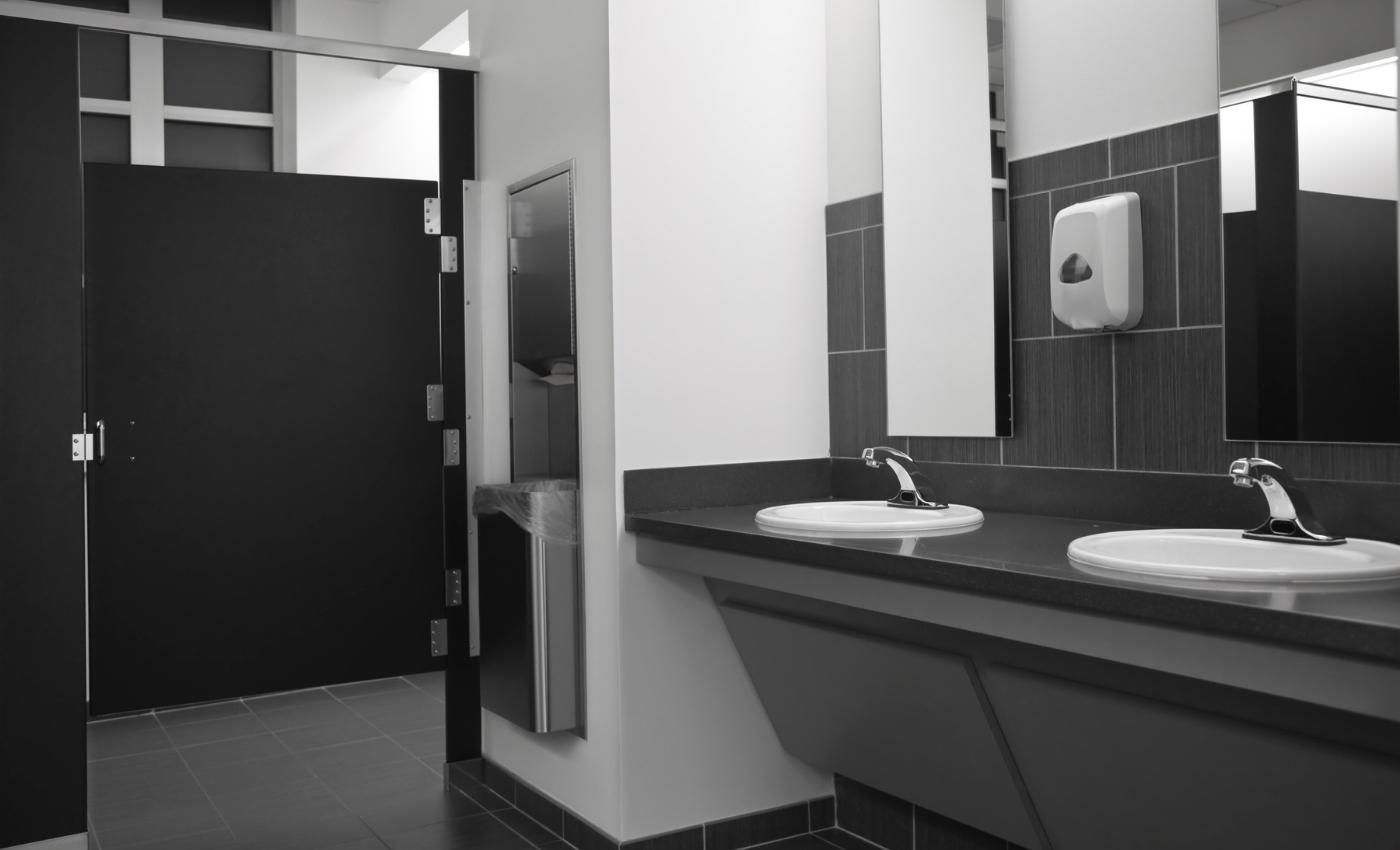 The best way is to contact a professional commercial company with the equipment, tools and techniques to tackle this challenge.
Kitchens and break rooms are renowned places for bacteria and germs to thrive, much like bathrooms, and you will need cleaning experts!
Here's another pro suggestion for kitchen or break room cleaning: Begin with the refrigerator.
Let the staff know that you'll clean the fridge so that no lunch will be unintentionally thrown out. When professional cleaners come, they will help you throw away items with expiration dates, sandwiches that have been neglected, and anything else that seems suspect. Both the inside and outside will be wiped out.
Related: How To Deal With Dishwasher Smells Bad
Vacuuming Low & High. Don't forget the lights!
Remember to vacuum not only the carpets and office floors but also the high areas thoroughly to eliminate dust and debris.
You will need to reach light fixtures, blinds, window coverings, vents, and trim around doors and windows; otherwise, dust and cobwebs might accumulate.
We understand that keeping overhead lights clean is challenging, and some just neglect this place. But the lighting in a workplace is essential since it makes it easier to read and remain awake while working. Light fixtures frequently accumulate dust, giving them a dirty appearance that might reduce your employees' productivity.
Related: How To Clean Office Carpets In Different Ways
Change HVAC and Air Filters
By lowering airborne pollutants, such as viruses, HVAC filters may enhance the air quality in your office. Make a time to meet with an HVAC expert to inspect the air filters in commercial units.
Did your business install portable air cleaners to prevent the spread of disease during the pandemic? These devices often employ higher-grade HEPA filters or washable filters. Each unit's filters should be examined, cleaned, or replaced.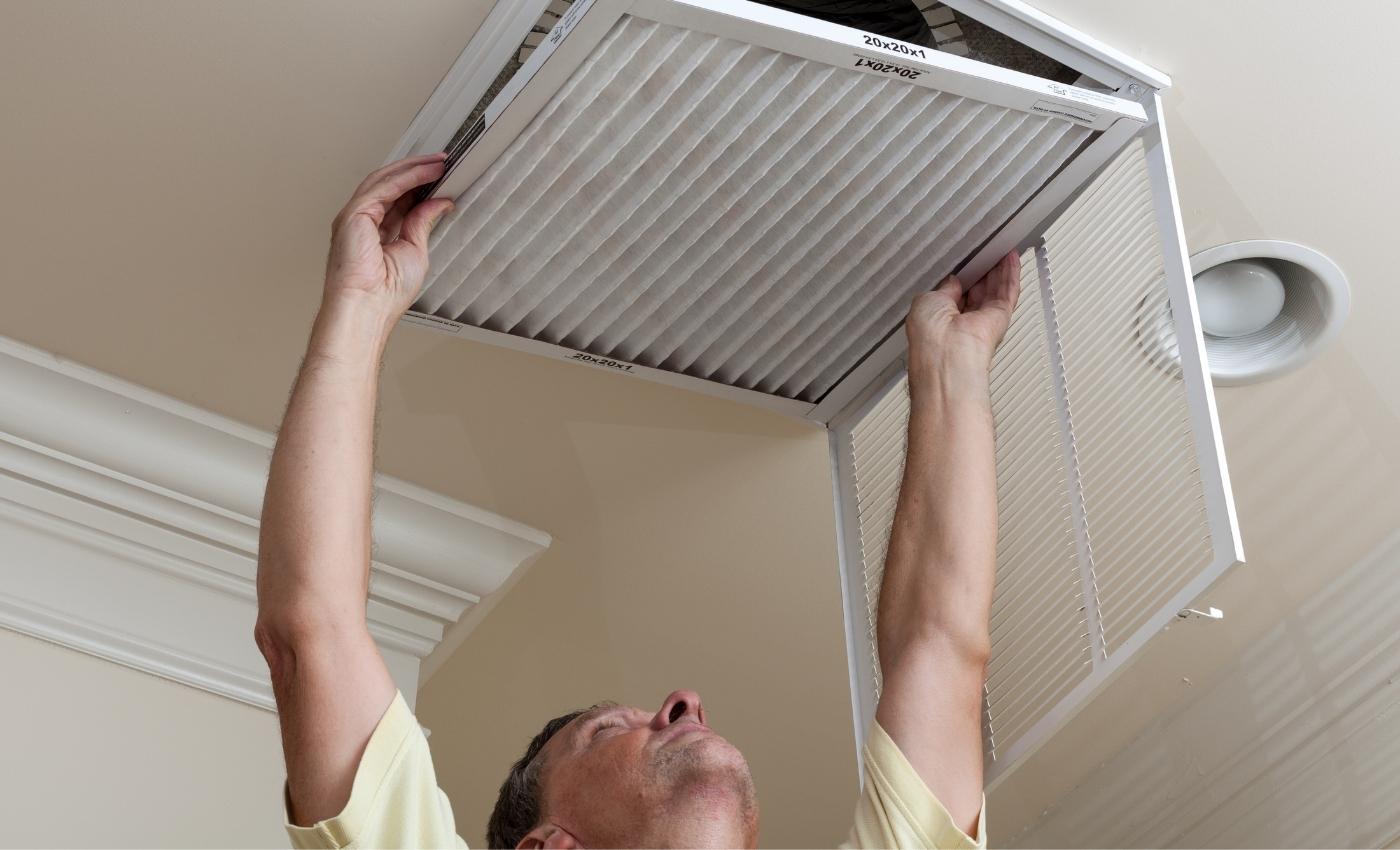 Hire a Pro office cleaner like Sparkling & Beyond
There's no doubt office cleaning is vital to productivity at work.
Yet the task seems to require constant efforts of all employees. While you should establish a culture of cleaning across the company, it's not the thing you should focus on. Staff need to accomplish tasks and deal with clients rather than worry about dust or debris on carpets.
We save the best advice for last. You should try to keep your office clean daily, but a pro office cleaner like Sparkling & Beyond will help you save time and effort!
Sparkling & Beyond is a team of hard-working and well-trained cleaning staff with invested up-to-date cleaning equipment. Do not hesitate to contact us and let us help you out with effective office cleaning!
I am a passionate writer who aims to lead the life to its fullest