Our Services
Office Cleaning Services
When coming to office cleaning services at Sparkling and Beyond, customers can be completely assured that their cleaning needs will get the attention they deserve. With a meticulous organization scheme based on a checklist we will commit to reducing every mistake while providing high-quality service.
Sparkling and Beyond cleaning service will provide you with cleaning services for offices for a clean living and working environment thanks to our managerial expertise, modern technology and tools, and passionate, properly trained employees. Our office cleaning services provide several advantages to both businesses and individuals. This not only helps the workplace become more professional and delight consumers, but also boosts productivity level.
We constantly follow the office cleaning services process with the following professional industrial cleaning approach and reasonable office cleaning prices in order to bring you a neat, tidy office and a fresh atmosphere.
Cleaning from top to bottom.
Sanitize from far to near, starting from far away from the door
Clean the clean area first, the dirty area later
Tablecloths, computers, drinks, phones, and other items that belong in clean locations will not be used in unclean places and vice versa.
Clean each area thoroughly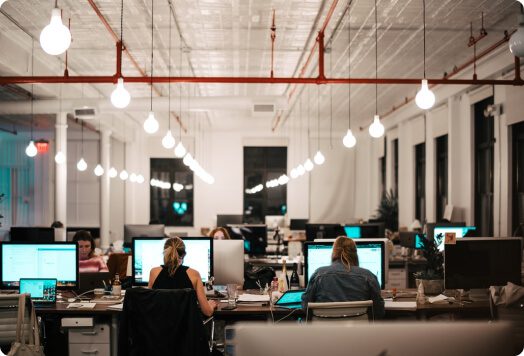 Office Cleaning Service Checklist:
In the area where people sit and work, like desks, cubicles, and shared work tables, take the following steps to make sure they are clean and organized.
Computer screens and dust keyboards.
Recycle paper and empty trash cans.
Vacuum floors around and under desks and tables.
Clean the windows in offices.
Disinfect the surfaces that people touch: phones, lamps, keyboards, fax machines, copiers, staplers, and more.
Dust desks, shelves, and other surfaces.
Checklist For Cleaning For Office Kitchens And Break Rooms
The kitchen and break room in an office get a lot of use. Here's how to make sure you keep them clean and tidy:
Discard food wrappers, unwanted food, perishables that are expired, and more.
Clean utensils and dishware and put clean ones away.
Empty trash and recycling.
Clean out the refrigerator of old food. Disinfect surfaces in the refrigerator.
Clean the coffee pot and discard old coffee grinds.
Clean and disinfect surfaces people eat and prepare food on, like the table or counters.
Clean appliances like the toaster or microwave.
Check water cooler and make sure there is water and cups for people to drink
Checklist For Cleaning Office Reception And Waiting Areas
If you have a front area of your office that welcomes guests, you want to make sure it helps you make a good first impression. To do that, make sure you take the following cleaning steps.
Clean off and organize a welcome desk.
Dust the desk, hard surfaces, waiting room tables, and more.
Empty trash and recycling bins.
Replenish water cups at the water cooler and make sure that water cooler has water for guests.
Organize books or magazines that are left for visitors to read.
Clean out the coffee machine and filter if there is common coffee in the lobby.
Clean and dust windows, company signs, and other elements visiting guests see first.
Disinfect surfaces people touch, like lamps, phones, call buttons and bells, TV screens, and more.
Try to clean the carpet in the waiting and common areas of your office at least once every 3 to 4 months.
Cleaning Office Bathrooms
Clean and disinfect the toilets.
Clean and disinfect the sinks
Sweep the floor of debris, then mop it with disinfectant.
Clean off hard surfaces, discard paper towels and other trash not in the recycling bin, and then disinfect all hard surfaces.
Replace empty toilet paper rolls and paper towel rolls.
Clean the mirror with glass cleaner.
Check and make sure that all of the hand dryers are working. Troubleshoot, or if you cannot figure out the problem, let a repairman or maintenance specialist know.
The Area Outside Your Office
Sweep any leaves, branches, or debris that is on the sidewalk or near the front door.
Make sure welcome mats are cleaned off and in the right place.
Clean glass doors and windows to make sure they are dirt and streak free and shiny.
Empty outdoor trash cans to avoid any smells or pests.
Trim back branches or bushes that get in the way of walkways, sidewalks, or doors.
Make sure the parking lot is free of hazards like branches or snow piles that prevent people from walking or parking.
How Much Does It Cost For An Office Cleaning?
On office cleaning service quotes and contract execution, Sparkling and Cleaning Service is always committed to TRANSPARENCY. You can check online and paper quotes to ensure they receive the most accurate and transparent office cleaning prices. It is important to consider the following factors in order to arrive at an exact office cleaning prices:
Special cleaning schedule during holidays and New Year, etc
Requirements on supply of chemicals, tools, garbage bags, hand sanitizer… Office cleaning equipment requires special requirements such as scrubbers, vacuum cleaners, sprayers and pressure washing, etc
Number of office cleaning staff for each project
Number of site supervisors
Other special requirements.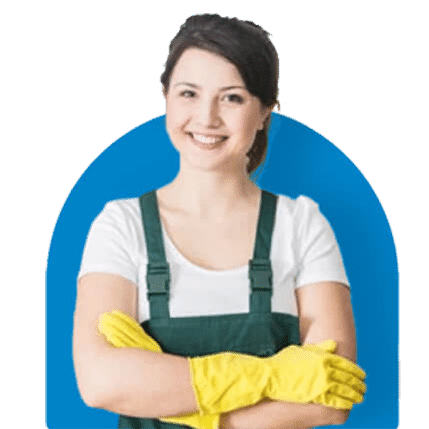 Why Do You Need An Office Cleaning Service?
The sanitation industry's features need a set of occupational safety standards. You will not know what chemicals to avoid or use if you are not a professional staff member, how to use equipment, or how to combine detergents if you are not a professional staff member. So hiring office cleaning companies is a great choice for you to minimize these risks.
Maximize cost-cutting opportunities
Businesses will have to spend a lot of money to maintain their offices clean: initially, chemicals, equipment, and specialist office cleaning instruments, then actual human resources. Human resources are your employees; they must tidy the workplace and, of course, this will cause them to miss work. Meanwhile, office cleaning services will not be prohibitively expensive; simply select a reputable service, negotiate a fair price, and then wait for the task to be performed.
About Our Cleaning Services Team
We adhere to strict standards of customer satisfaction. With a team of cleaning experts who are highly trained, every type of our house cleaning service and office cleaning service is carefully considered, from the flexibility of our scheduling options to the professionalism of our crews and, of course, the results you can expect.
I contacted this company late last week to schedule for Wednesday, May 26th. Three workers arrived on time, requested a walk-thru to make sure they understood the job and then got to work! They all worked hard, efficiently and thoroughly.
The job was done very satisfactorily and on schedule. And I was charged just what I was quoted.
I don't do this often but if and when I need to do it again I'll definitely call this company.
PS: I just went up to the bathroom they cleaned. The sun had come out since they left-I was astonished-the bathroom shown! The bathtub gleamed!! Our house is 40 years, we've been in it for 35 years and this bathroom has never looked like this before today...WOW!
Arlene N.
Hayward, CA
I reached out to multiple vendors regarding electrostatic cleaning for our garage gym. Sparkling and Beyond cleaning had the most competitive pricing with great communication.

They were able to provide same day service upon my request and their cleaner showed up early, and performed the electrostatic cleaning in a professional and timely manner.

They have great processes in place to ensure timely and efficient execution of their services and also provide a receipt/invoice upon completion of the work.

Will definitely work again in the future and highly recommended for anyone looking for a reputable cleaning vendor/company!
Ronel M.
Hayward, CA
Overall this team did a GREAT job with deep cleaning my home. I would definitely hire them again and recommend their services to anyone.

-Quote was very reasonable
-Professional & timely communication
-Team was on-time, hardworking and polite
-Cleaning products did not have any strong odors
Andrea P.
Fremont, CA
As a real estate agent I needed a quick deep clean on a listing in Hayward and they were able to respond quickly and schedule at last minute. They came with 4 people, an evening appointment and stayed until almost 10p to make sure everything was in immaculate condition. Mind you I did stay to manage what needed to be spotless, and they made sure it was. Would work with this company again!

Desiree G.
Bay Area
I needed to have my kitchen cleaned because my brother in law decided to gut, clean, and cook some fish he caught. He didn't really clean up too well and I hated the way the kitchen smelled after he was done. I contacted them and they were able to come the next day to clean. Now my kitchen smells clean again.
Stephen T.
Oakland, CA
Cleaning Service In Following Cities
Sparkling and Beyond are here to you, we are providing cleaning solutions that fit the need and busy lifestyles of your places.  We try the best to help you with those locations, if we don't serve your community yet, we'll try to get there soon!
Mon7:00 AM–12:00 AM
Tue7:00 AM–12:00 AM
Wed7:00 AM–12:00 AM
Thu7:00 AM–12:00 AM
Fri7:00 AM–12:00 AM
Sat7:00 AM–12:00 AM
Sun7:00 AM–12:00 AM