Do you have a pile of stuff in your bedroom that belongs to nowhere so it is moved around all the time? Or, have you ever lost your necklace only to find it in a most unlikely corner a few weeks later? We all have many items or things in our house and they could pile up really soon and become unorganized. However, an unorganised place not only looks dull but also makes us feel overwhelmed. If you are not sure how to arrange your things orderly, we are here to help! In this article, Sparkling and Beyond will give you some house organizing ideas to make your rooms tidy and fresh. Once these organizing tips become your habit, making your house tidy is actually very easy.
Organizing ideas for bedroom
The junk drawers: We all have one or two drawers in our bedroom that are stuffed with all kinds of small items such as batteries, paper clips, cotton buds or tapes. Instead of calling it a junk drawer, you can rethink it as daily necessity drawers where you store all useful items for daily usage. By redefining the junk drawers, you can actually avoid yourself from loading the drawers with items that should be thrown away.
Over-the-door storage: Do you know you can use the space of the door to store items? You can buy an overdoor organizer which is a cluster of racks or storage bags that can be hung on your door. You can load your beauty supplies on this organizer such as hairbrushes, hair stylers, hairspray or hair wavers.
Nail polish collection: It looks unorganized to scatter nail polish kits in a drawer or on a table. You can actually install a simple shelf on your bedroom wall and create a mini nail station like the ones in salons. In this way, you can easily access all the nail polish tools and add more storage spaces. Alternatively, you can also put your nail kits in a small caddy like a tool box so that you can bring them anywhere.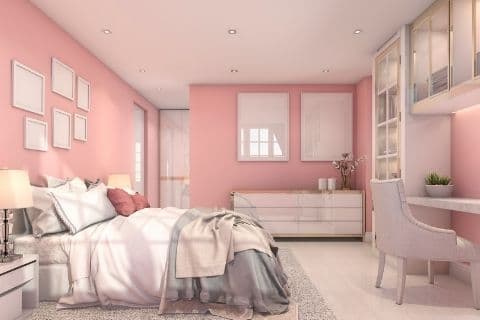 Organizing ideas for kid's rooms
Laundry: When children are eager to play after school, putting away their dirty clothes properly might not be at the top of their mind.
Therefore, you can put two laundry baskets in your children's room so that your children can sort their clothes into light and dark colors when undressing.
Wall gallery: If your children are passionate artists and have many paintings, you can buy poster putty and display your kids' artworks on the walls to have some nice decor in your children's room.
Stuffed animals: Kids like to play Stuffed animals, dolls or action figures. However, these toys are usually scattered everywhere in children's room. To make the toys organized, similar to the overdoor storage, you can purchase an over-wall storage net or rack to let the children easily put back their toys in these storage spaces on the walls. This is also a good opportunity to teach the kids to tidy up their toys.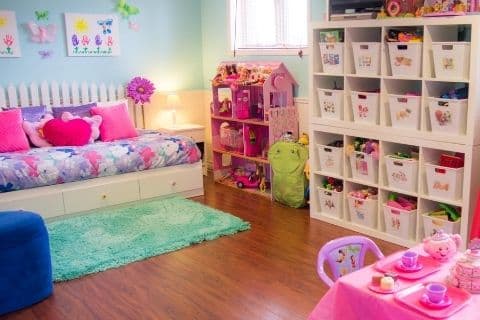 Organizing ideas for kitchen
Enhance efficiency: Sort the items in the kitchen by categories and rearrange the position of each category so that the items can coordinate with each other. To be more concrete, the cups and glasses can be placed near the fridge so that you can pour a cup of milk or juice quickly. Also, cookware like pots or pans can be put next to the stove. Moreover, you can place children's plates on a lower cabinet so that you don't need to help your kids bring their dishes all the time.
Lazy-susan: You might have seen lazy-susan, the rotatable circular wooden or plastic plate, in restaurants before. In fact, you can actually put lazy-susans in your kitchen cabinet! By placing a lazy-susan under all the cooking items in the cabinet, you can rotate the plate and easily get the cooking sauce or spices you want!
Plastic shopping bag: You might have a cabinet stuffed with plastic shopping bags. You can actually save this space by putting 10 to 20 bags into a bigger one and hanging them on the kitchen wall.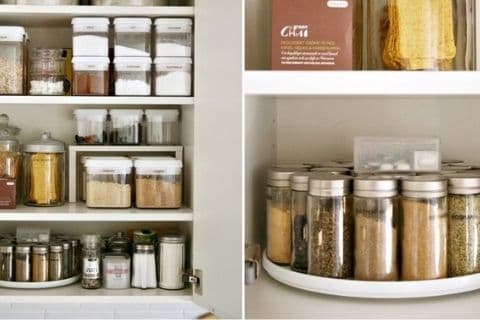 Organizing ideas for bathroom
Sort items into the storage: After a hurried morning shower, we might easily leave our toothbrush, toothpaste or razor on the sink counter, making the bathroom unorganized. Therefore, it is important to keep all the kits out of sight when you are not using them. We suggest buying a caddy with a handle on top or a small hamper to store all the paraphernalia and place the container under the counter. Bring out the container when needed and alway put it back after usage.
Magnetic tape: There are many small metal kits like tweezers, nail clippers or eyelash curlers in our bathroom. You can easily access them by installing a magnetic tape on the bathroom walls that metal kits can attach on.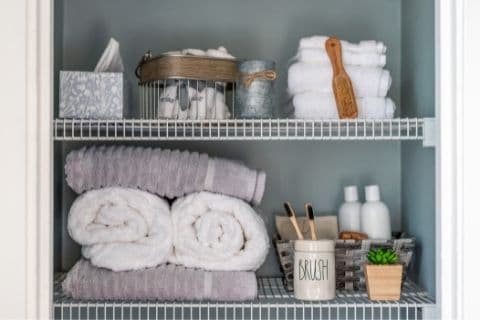 Conclusion
With some good ideas, your house can also be organized properly without much effort. We hope these tips can help you create more space in your rooms and make your house more orderly. If you are interested in more cleaning tips, we invite you to visit sparklingandbeyond.com or you can also dial 415-966-1101 to book a cleaning service with us today!
References: