Breville Ovens are the best toaster ovens for toasting, baking, and broiling without losing the taste of your meal. However, the Breville toaster oven requires proper care and maintenance, especially when it is full of grease and stains from frequent use. Surely after each such time, finding a way to clean the oven is always a problem that gives you a headache, right? In this article, we will tell you how to clean a Breville toaster the right way.
Is cleaning the Breville smart oven necessary?
"People use their toaster ovens for everything from roasting meats to baking casseroles and other items," says Laurie M. Klein, a home economist for Hamilton Beach – a company that makes toaster ovens and other small appliances. "So the inside of a toaster oven could have a buildup of grease and various food splatters, which could ignite with high temperatures."
To clean the Breville toaster oven, follow these steps. First, wipe the tray divider, the bottom of the oven, and any areas that are stuck with food with a moist cloth. To get rid of small splotches and stains, wipe down the interior with a scrub pad soaked in warm water and dish soap. Once you're done, pat the inside dry with a paper towel.
Some effective cleaning tips for deep cleaning Breville smart ovens
Clean Breville toaster oven with White vinegar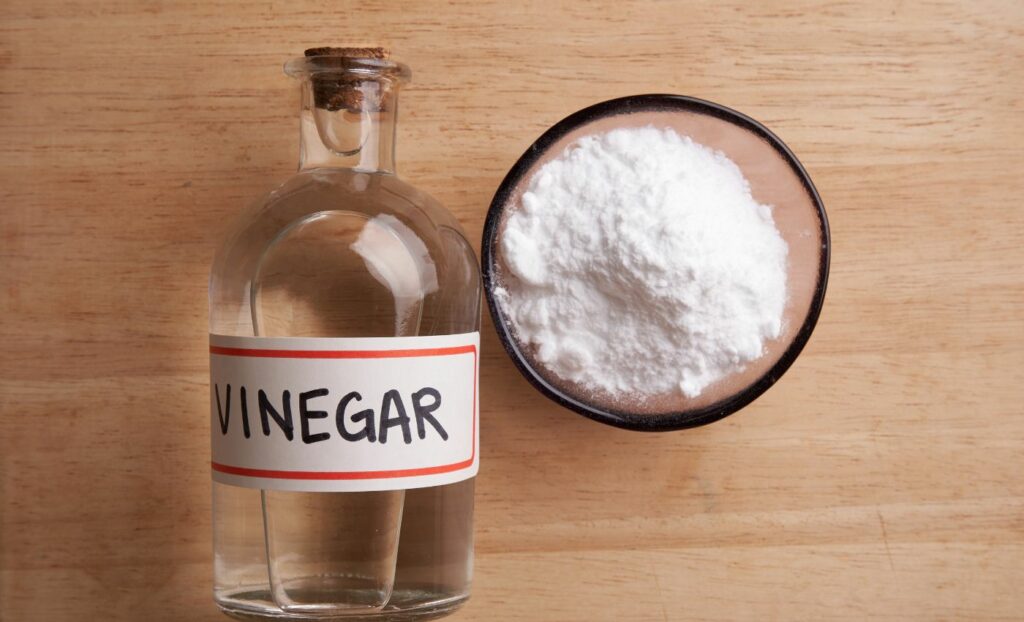 White vinegar is a natural cleaner that is not only highly effective, affordable but also very safe for human health. Using white vinegar to clean the Breville oven is the most convenient and economical way for every household.
To deep clean the Breville toaster oven with white vinegar, you should follow these steps:
First, you should fill a bowl of water. You should use stainless steel or glass bowls with high heat resistance; add a tablespoon of white vinegar to the bowl; Turn the oven on to the highest setting, then place the bowl in the oven for about 2 minutes.
The water-white vinegar solution will evaporate within the oven, removing any unpleasant odors as well as tenacious stains. Remove the vinegar bowl from the oven, wait for it to cool, and then wipe it with a cleaning cloth. Dip a cloth in a basin of vinegar water if you want to clean the Breville toaster oven quickly.
Clean Breville toaster oven with Lemon juice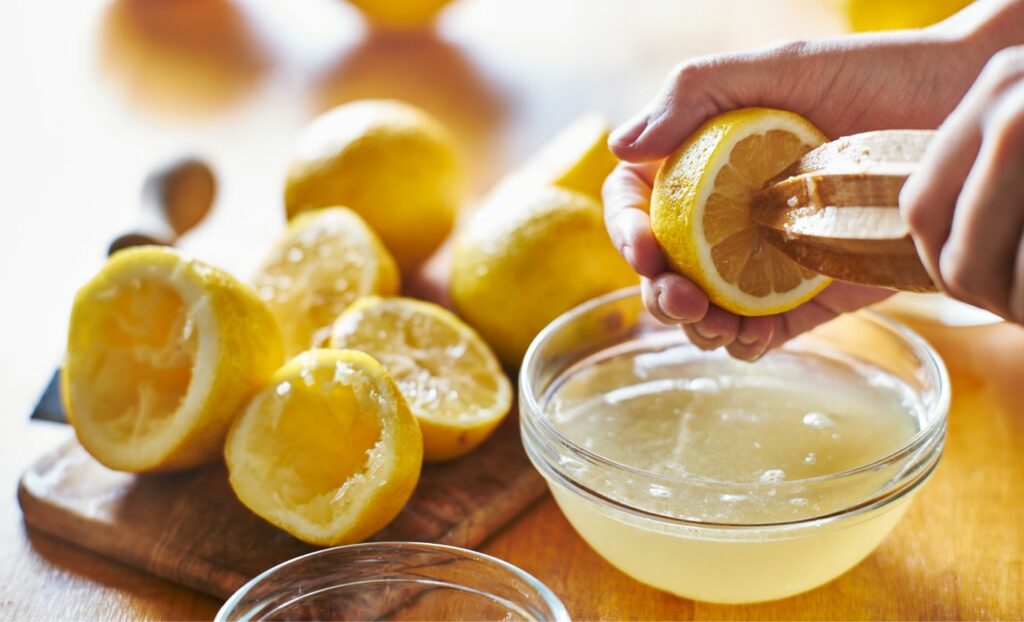 Similar to using vinegar, lemon is also an effective cleanser that is frequently used for cleaning services because of its acidity. Cleaning the Breville toaster oven with lemon not only cleans and deodorizes it but also brightens it up.
To deep clean the Breville toaster oven with lemon, follow these steps:
Cut a lemon and squeeze it into a full bowl of water (remember, a heat-resistant bowl must withstand high heat); Put the whole lemon peel in a bowl and put it in the oven. Turn the oven on to the highest setting until steam appears in the oven.
Turn off the oven and let it cool down. Use a damp rag to clean. If there are stubborn stains to wipe but still won't go away, you can use a piece of lemon peel and teapot directly on the dirty spot and then wipe it off with a cloth.
Clean Breville toaster oven with Baking soda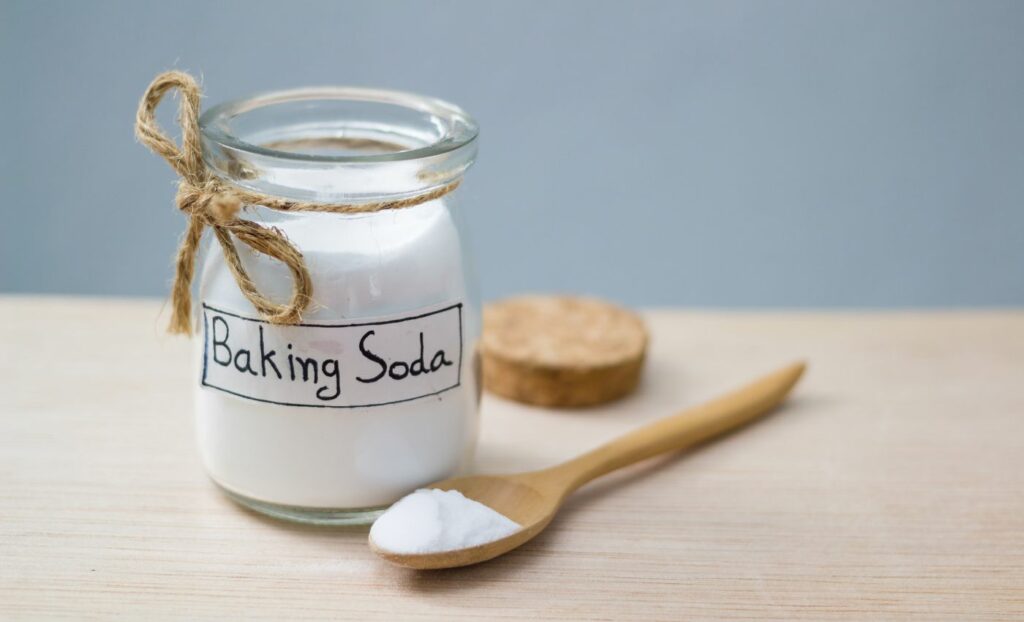 Baking soda is not only used in cooking, beauty, medicine, etc., but it is also an extremely effective cleaning agent no less than lemon and vinegar. It is a safe, natural cleaning product that you can substitute for products from cleaning services.
To deep clean the Breville toaster oven with baking soda, you can mix baking soda in water, then use a damp cloth and wipe it directly on the oven wall and oven surface. This method saves time because you do not have to wipe it with water, it is highly effective and safe for human health.
Dishwashing liquid is not as "natural" as using lemon or vinegar, but it is a popular choice among women because of its great efficiency. This is a safe and effective measure only after hiring a cleaning service to help solve your home's hygiene problems.
To deep clean the Breville toaster oven with dishwashing liquid, follow these steps:
Mix dishwashing liquid with water in a bowl. Turn on the oven and put the bowl in the oven until steam comes out. Turn off the oven and clean it with a rag. Steam along with the friction of the rag when wiping will dissolve the stains and deodorize the remaining food.
How to store the Breville smart oven after cleaning it To avoid being electrified, the oven must be kept dry and away from moisture. After each use, the machine must be thoroughly cleaned; this assures not just food safety and cleanliness, but also the machine's durability and longevity.
The fundamentals of using and cleaning a smart Breville toaster oven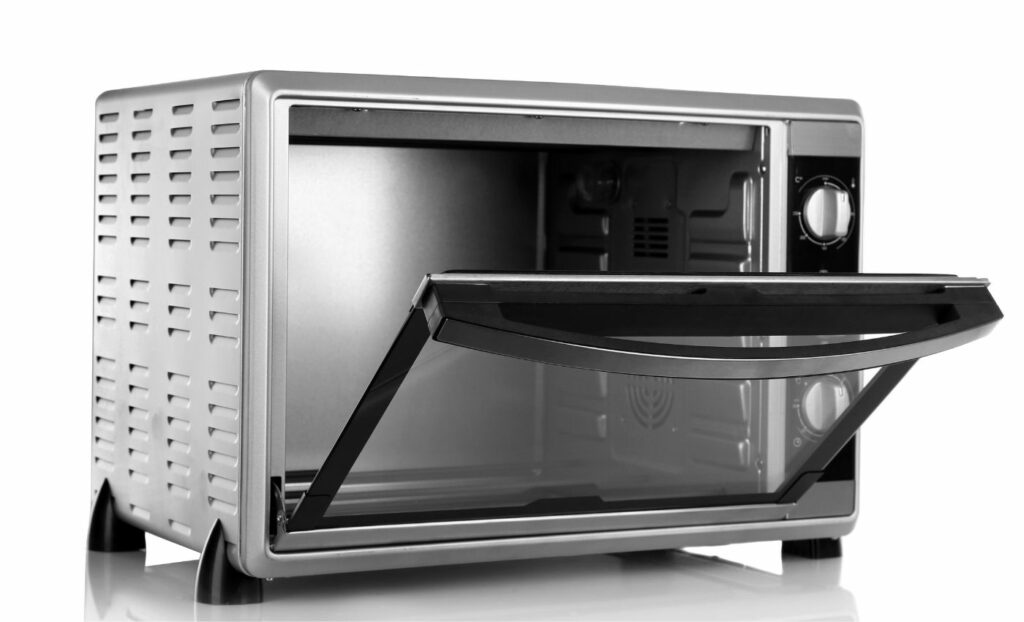 The oven's operating principles are quite similar to those of a microwave oven. If you use plastic, nylon, wood, explosive materials, and so on, the oven will be prone to fire and explosion. Metal trays or grills, such as aluminum and stainless steel, can, nevertheless, be used in the oven.
When putting kitchen appliances or food in the oven, take care to safeguard the oven's and the user's safety.
You cannot use the oven to bake sealed foods such as eggs, clams, oysters, snails, etc. because they will explode in the oven. If it is light, it will make it difficult for you to clean. If it is heavier, it will cause serious damage to the device.
Place the oven in a suitable position. The oven needs to be located at a height that is just right for the user to easily observe the baking process inside. Not to mention, when placed in this position, you will limit the stooping of knees tired to observe food or fear that children will touch it, causing danger.
Few individuals are aware that we need to preheat the oven prior to baking. Preheating the oven is necessary for successful baking. Starting a few minutes before placing food in the oven can help the oven maintain its temperature, allowing for speedier and more consistent cooking.
When utilizing and cleaning the Breville smart oven, there are a few things to keep in mind.
Keep the oven in a cool, dry location away from damp or congested areas. Do not bake with plastic, nylon, metal, or any materials other than specialist trays, heat-resistant glass, ceramic, crockery, or porcelain.
The heat of the oven is quite high, so when opening the oven door, you need to be careful, do not let children near in this case. Preheat the oven for 5 to 10 minutes, then put the cake in the oven
If you would like to know more about Sparkling and Beyond cleaning service, do check out our blog for more exciting contents like this coming up!