Sweaters are not only extremely warm but also true style artists who can be paired in a number of creative ways. However, there is one annoying thing about wearing sweaters, which is that they easily shrink after each wash. It's difficult to choose the size of sweaters because they can fit snugly when first bought, but over time they shrink by one to two sizes and depending on the material they have different shrinkages. Fortunately, there are several effective methods that can help you to deal with this issue. Sparkling and Beyond will show you the way to take care of your shrunken sweater as well as how to unshrink a sweater.
There are many types of sweaters but in this article, we will focus on basic and easy instructions for some popular sweaters such as: wool sweater, merino wool sweater, andand cashmere sweater.
How to unshrink a sweater
Any natural fiber, including wool, cashmere, and cotton (as long as it isn't felted), works well with the procedure just outlined. Blends and synthetic fibers are generally resistant as well to shrinking efforts.
Wool Sweater
Wool fabric is manufactured from natural fibers such as fleece, rabbit fur, camels, etc. Wool is a particularly elastic raw material since it is mostly composed of keratin-based proteins.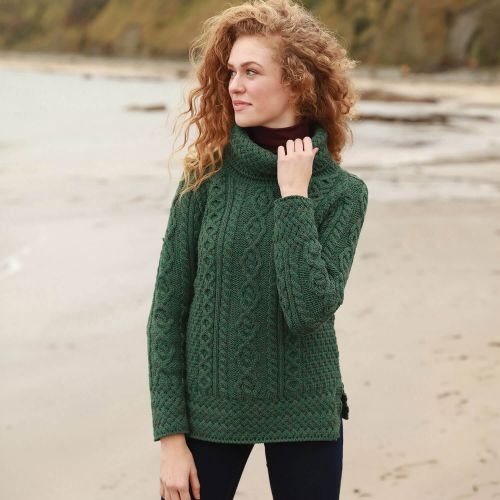 How to unshrink a wool sweater
Restore your favorite knit piece to its original state in only 7 simple steps:
Step 1: Fill your sink halfway with lukewarm water and a third of a cup of hair conditioner.
Step 2: Allow about 10 minutes for the jumper to soak.
Step 3: Remove the stopper and allow the water to drain.
Step 4: Jumper against the sink's sides to rinse it out, but do not wring it out.
Step 5: To dry the jumper, lay it flat on an absorbent towel, then place another towel on top and gently press.
Step 6: Return the sweater to its original shape by stretching it.
Step 7: Allow to dry naturally on an airer.
Merino wool
Merino wool is wool derived from the coats of Merino sheep. Wool is appreciated for its softness, and the natural fiber is incredibly fine. While conventional wool is notoriously scratchy, merino wool is one of the softest types of wool and does not irritate the skin. This is due to the tiny merino fibers' small diameter, which makes it more flexible and pliable, and hence less irritating.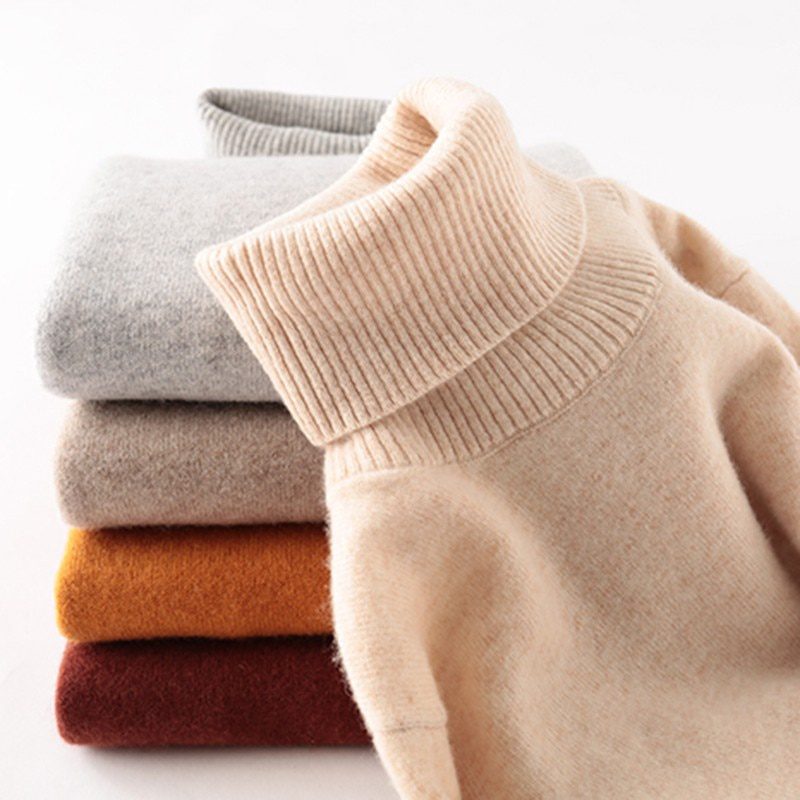 Merino wool
How to unshrink a merino wool sweater
Step 1: Fill a tub or sink halfway with warm water.
Step 2: In the water, dissolve a generous amount of conditioner.
Step 3: oak the merino wool garment for a few minutes.
Step 4: Squeeze out any excess water before lying flat on a towel.
Step 5: Reshape as needed, then repeat.
Step 6: Wash and dry your merino wool.
When dry-cleaned, does cashmere shrink?
The majority of the labels on your Cashmere indicate "dry clean only". Dry cleaning is the second-best option after hand washing for cleaning a cashmere fabric and it doesn't cause the cashmere fabric shrinkage.
Dry cleaning may not cause immediate harm to the fabric but it can cause long-term damage in the form of early pilling. The fabric is soaked in chemicals during the dry cleaning process. These chemicals produce slow but steady damage.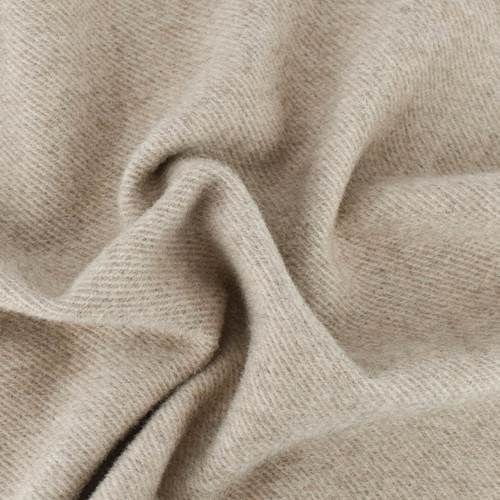 How to unshrink a cashmere sweater
The easiest method to care for your cashmere is to hand wash it in lukewarm or cold water. The procedure takes time. But the effort is worthwhile.
Step 1: Hand wash your cashmere sweaters for 10 minutes in cold water with light detergent. Hot water should be avoided as it may induce more shrinkage.
Step 2: Press the fabric gently with your fingertips to remove excess water. Then, place your cashmere on a flat surface.
Step 3: Pull in opposite directions slowly and gently, stretching the fabric in small portions at a time. In a word, you must pulse the fabric to allow the fibers to relax and then be stretched properly. (This stage can either make or break your cashmere. You risk stretching a hole in your sweater if you are not patient enough or if the cloth is of poor quality. Recognize that your fabric is sensitive and proceed with caution).
Step 4: Maintain consistency while stretching the fabric.
Step 5: Try to extend long parts at once. If you work on smaller parts with just a couple of fingers.
Step 6: Allow it to dry once it has been stretched out to the appropriate form or dimension (for a couple of days).
How to maintain the new look of your sweaters
1. Labels aren't deceiving
The label is the first and foremost thing you need to pay attention to. It's critical that you follow the directions on the label. Don't put it in the washing machine if it says "dry clean only." If it says "wash on delicate cycle," make sure you use it. If it says to lay flat to dry, follow the advice! This could be the explanation for the sweater's durability or lack thereof. Also, if you're looking for a sweater that doesn't require dry cleaning, make sure to read the labels first.
2. Select the appropriate fold
This is something we're sure you've heard before, but it's crucial. Sweaters are often delicate, and even the tiniest "pull" at them can utterly damage them. Hanging them will cause them to stretch, something no one likes. No matter what, always fold your sweaters.
3. Remove the lint from your clothes
Examine your sweaters on a regular basis for lint and other unwelcome fuzz. Having a lint roller available will save you from ever having to deal with the unpleasant predicament of already being soiled.
Conclusion
When it comes to shrunken sweaters, rarely do people know that it can turned to its original size with just some tips and tricks. The simple techniques on how to unshrink a sweater we provided may help you get your clothes back in size and maintain it. There are many other interesting hacks to do laundry easily and effectively that you may need for your clothes such as How To Unshrink A Shirt In 5 Steps, How To Get Oil Stains Out Of Clothes, How To Use Bleach In Laundry To Restore The Whiteness Of Your Clothes, etc. Having worked in cleaning services for years, Sparkling and Beyond also provide a range of Housing cleaning services which are studied and practised by our experienced cleaning expert. If you are tired of maintaining your house clean, let's us take care of it. Simply give us a request, our enthusiastic staff will contact you soon.