Hardwood floors are simply the best there is when it comes to home aesthetics; so much that they invented laminate the floor just to simulate this aesthetics (though only a fraction of it) in a less costly and more replaceable form. With proper maintenance, the flooring and its beauty may simply last for decades. And in this guide, we will tell you how to keep hardwood floors clean and shiny.
How to keep hardwood floor clean and shiny: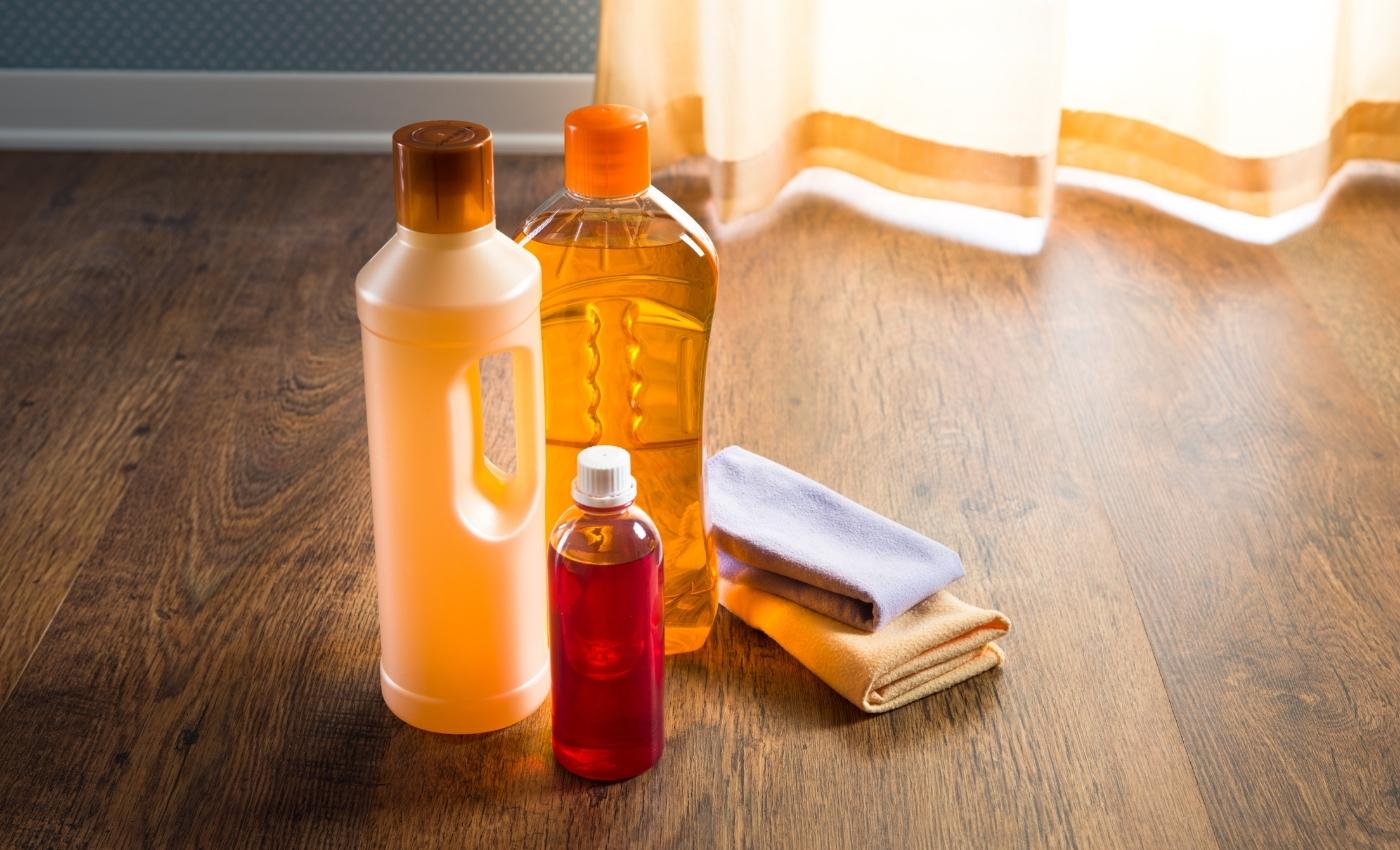 While lasting a lot longer and being less prone to complete destruction, hardwood flooring is actually even more delicate than laminate flooring (which is already quite delicate itself): Hardwood flooring is especially scratchable; and it is also particularly damageable by water. And while being somewhat more workable for repairing than laminate flooring – the repairing of hardwood is still quite difficult and expensive.
So it is of your best interest to tackle potential damages before they take place. And here are a few tips that will help you minimize the damage on your hardwood, and thus keep your floor clean and shiny easily without gruesome stain cleaning and fixing.
Use a doormat, and tell your guests to leave the shoes before entering
This is a simple, yet crucial precaution to protect your hardwood floors. It helps out tremendously in keeping dust off the flooring; and of course it also keep the shoes from scratching or leaving scruffs on the wood. It will save you from a lot of cleaning and repairing troubles and, of course, keep your hardwood floor clean and shiny.
Vacuum your floor regularly
As we discuss earlier, dirt is one of the major enemy of wooden floor: The small grains of sand are hard and abrasive, and as a lot of them build up, they would eventually scratch the finishing and the wood itself. And, of course, it's never pleasure for the dwellers and guests either, to walk on a dusty floor. So it is absolutely crucial for the hardwood floor to be dusted on regular basis, especially in areas of heavy traffic.
For the job, a canister vacuum would be recommended, as its floor brush can reach smaller spaces and remove dust from cracks and crevices while still being gentle enough to not scratch the floor. The beater brush of an upright-type vacuum, if one is used, would have to be turned off for the job.
It would be virtually impossible for anyone to get by without ever spilling anything on the floor. As mundane as it is, the spilling will have no mercy with your hardwood flooring: It can easily do permanent damage, and also cause the dreadful molding that you will hardly be able to fix without further damaging the floors. So, you absolutely must clean any spillage as soon as humanly possible.
The same is true for plumbing damage in the house. Nothing is more detrimental for hardwood floors than being soaked with water; you must take care the problem as soon as possible, at all cost, if the house you own have hardwood flooring.
How to clean hardwood floors
Even with the best preventive measures being in place, just like anything else in the house, the hardwood floor would eventually become dusted and dirty, and cleaning is simply unavoidable. The good news is, by doing it the right way, you can keep your hardwood floors beautiful and unscathed for decades to come.
So here is what Bona – one of the longest-standing suppliers in hardwood floor caring industry – has to say about how you should clean hardwood floors:
For daily cleaning – dust/sweep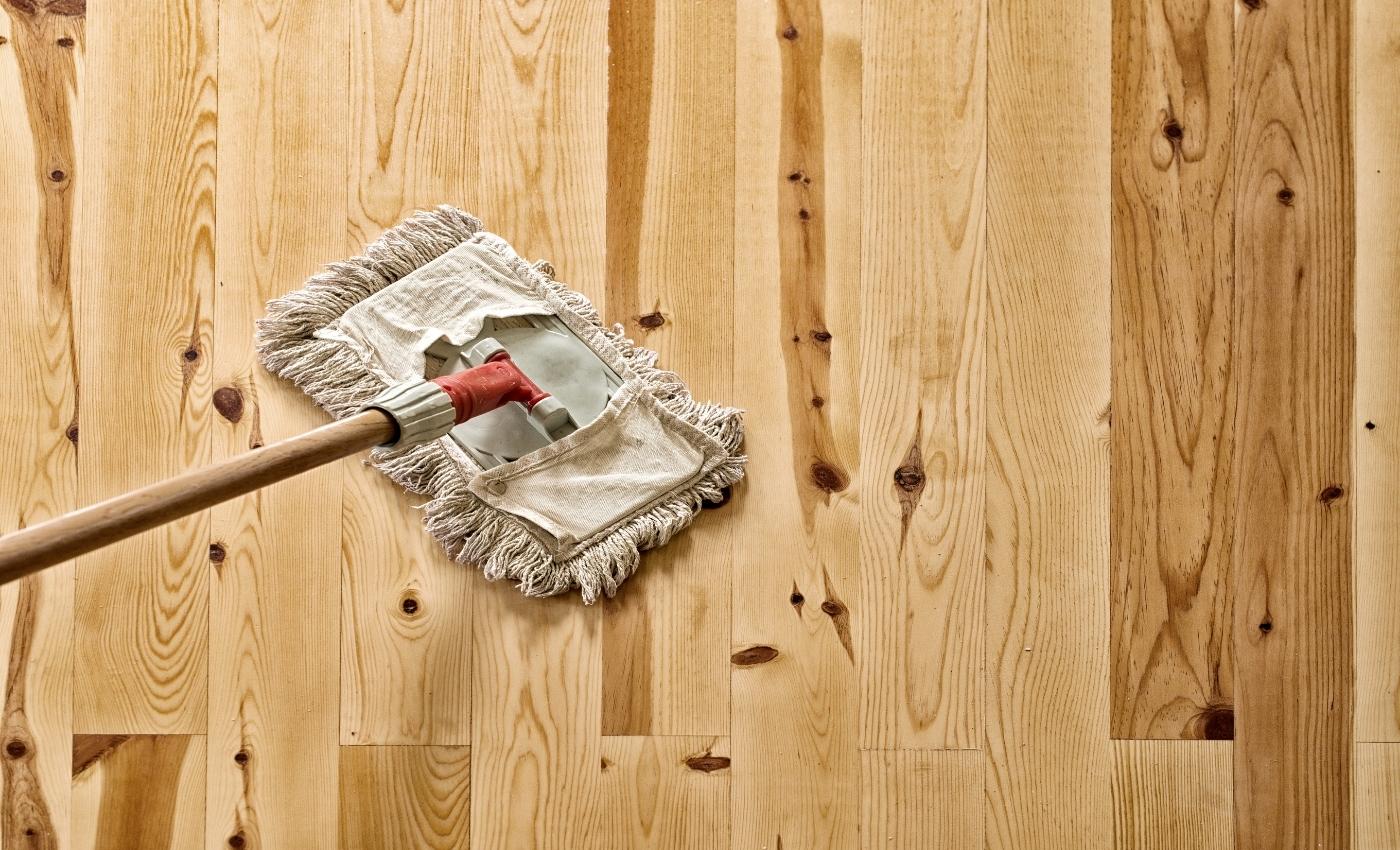 A good dusting for your hardwood floor with a microfibre mop or cloth is a simple, yet effective daily countermeasure against scratches and surface damage. Microfibre cleaning pads generate static electricity that help to pull out and trap dirt, particles, and other household allergens. Sweeping with a broomis also decent but not as recommended because it usually just pushes the dirt around. To clean wooden floors without damaging them, avoid lifting your microfibre mop up from the floor during the cleaning, so that the dirt stays trapped on the pad until the end of the cleaning and doesn't scatter elsewhere.
For weekly maintenance – vacuum/mop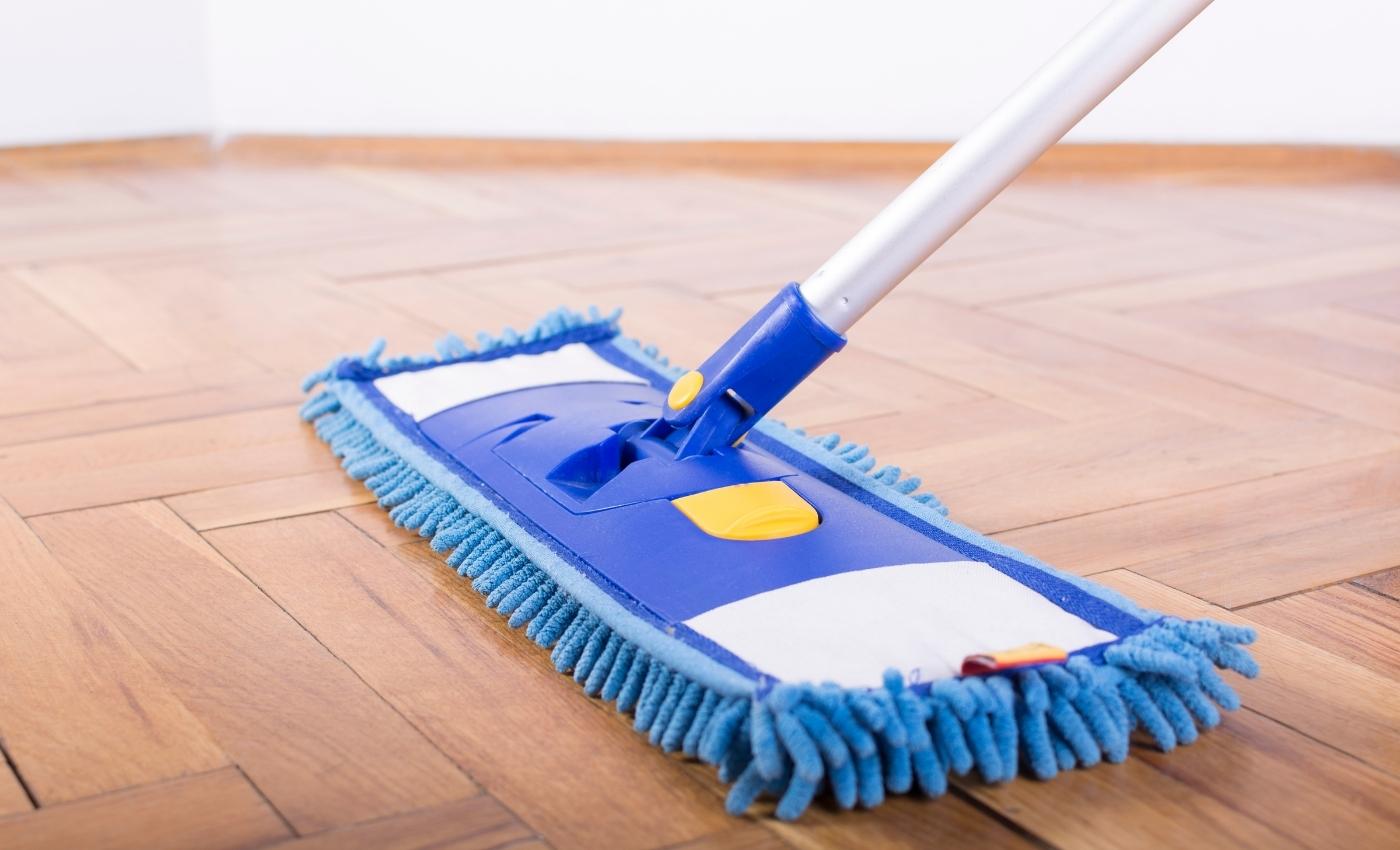 Weekly maintenance is when you work on harder-to-reach areas that a daily dusting can't reach. Vacuum cleaners and damp mops are cut out for getting dirt out of problem-areas, such as corners and the crevices between hardwood flooring. However, extra care needs to be taken when using vacuums and mops hardwood flooring, because they could scratch or overwet the floors. If your vacuum has a beater bar, turn the beater bar off. The wheels on a vacuum also may potentially damage the floor – so be careful with that.
For mops, remember make sure to be extra modest with the water. The best way to do so is to use a microfibre mop, which wouldn't get heavily drenched. Also, adding the process with a hardwood floor cleaner can go a long mile at cleansing your wooden floor and restore its gloss. However, before putting a cleaner to use, it is important to make sure that the cleaner is safe and effective on hardwood floors.
A thing to keep in mind is that when you are mopping a hardwood floor to clean it, you are not exactly cleaning the wood itself, but instead, its finishing. And the finishing is not particularly resistant to abrasive chemicals, so anything more than a pH-neutral cleaner could dull the finishing and degloss the hardwood floor. That would cross vinegar, baking soda and some other abrasive cleaning agents out of the list, and the best option would be the commercial cleaners formulated specifically for hardwood floors.
Here's how you mop the hardwood floor with a cleaner product:
Step 1: Sweeping, dust-mopping or vacuum the floor thoroughly to get rid of large particles of dirt and debris.
Step 2: Use a pH-neutral cleaner that will be gentle on your wood floors. Prepare the cleaner as per the manufacturer's instructions.
Step 3: Spray the cleaner on the floor with a fine mist sprayer, and mop the floor with a microfibre mop. Repeat the process for all the sections of the floor. Avoid having too much liquid on your floors.
Monthly maintenance – polish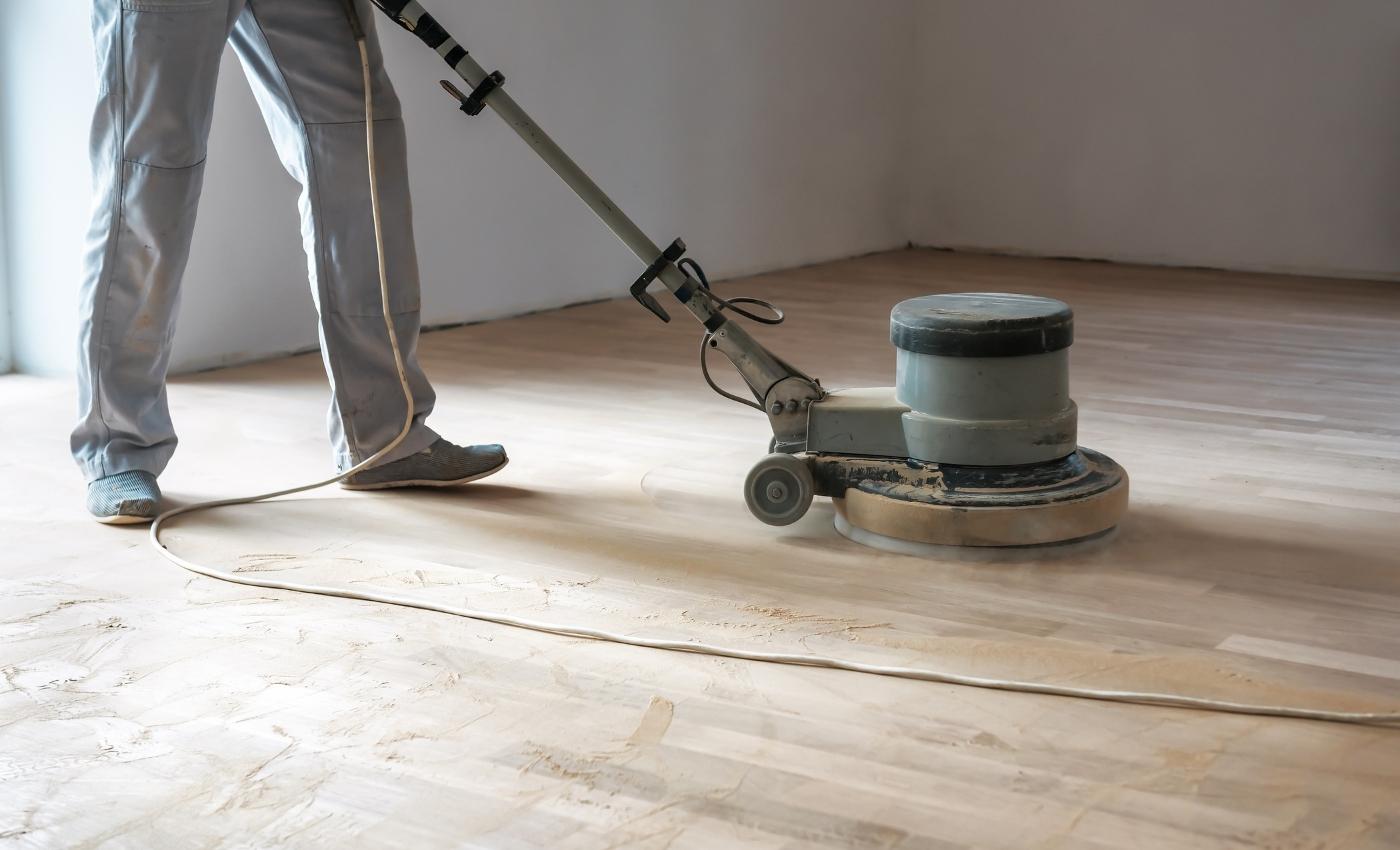 It would be best if you could polish your wood floors once every 2-4 months depending on the traffic in your home, for added shine and protection. For floors with protective sealants, the finish, not the actual hardwood itself, should be the focus of the cleaning. It is also the finish that provides the floor with the gloss and protection, and hardwood floor polish helps renew and refreshes this finish. The floor polish's function is to fill in microscopic scratches on the finish, thus even out this protective surface of the floor.
While the name sounds rather advanced, hardwood floor polishing is actually not difficult at all; it can be done with a very simple routine, that requires hardly more effort than your usual cleaning:
Step 1: Sweeping, dust-mopping or vacuum the floor thoroughly to get rid of large particles of dirt and debris.
Step 2: Pour the hardwood floor polish on the floor. Then mop the polish into the floor with a microfiber mop.
Yearly maintenance – sand and refinish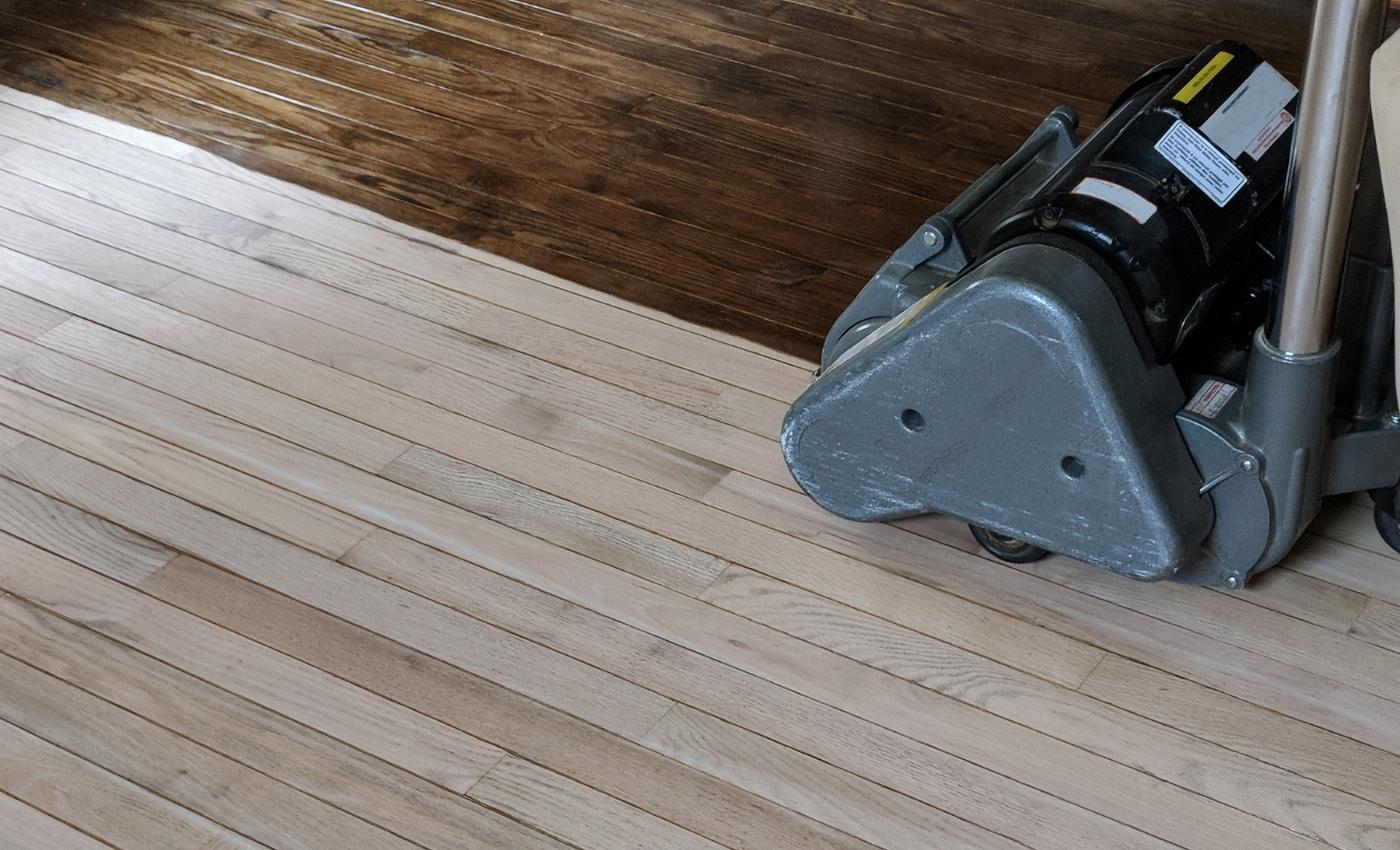 One of the big advantage of hardwood floors is that they can be sanded and refinished to restore. This should be done once every 3-5 years; sanding and refinishing deep scratches, gouges and, sometimes, even some tough stains that can't be removed by normal cleaning. This is how you keep your hardwood floor clean and shiny even after decades of service.
How to clean dog urine on hardwood floors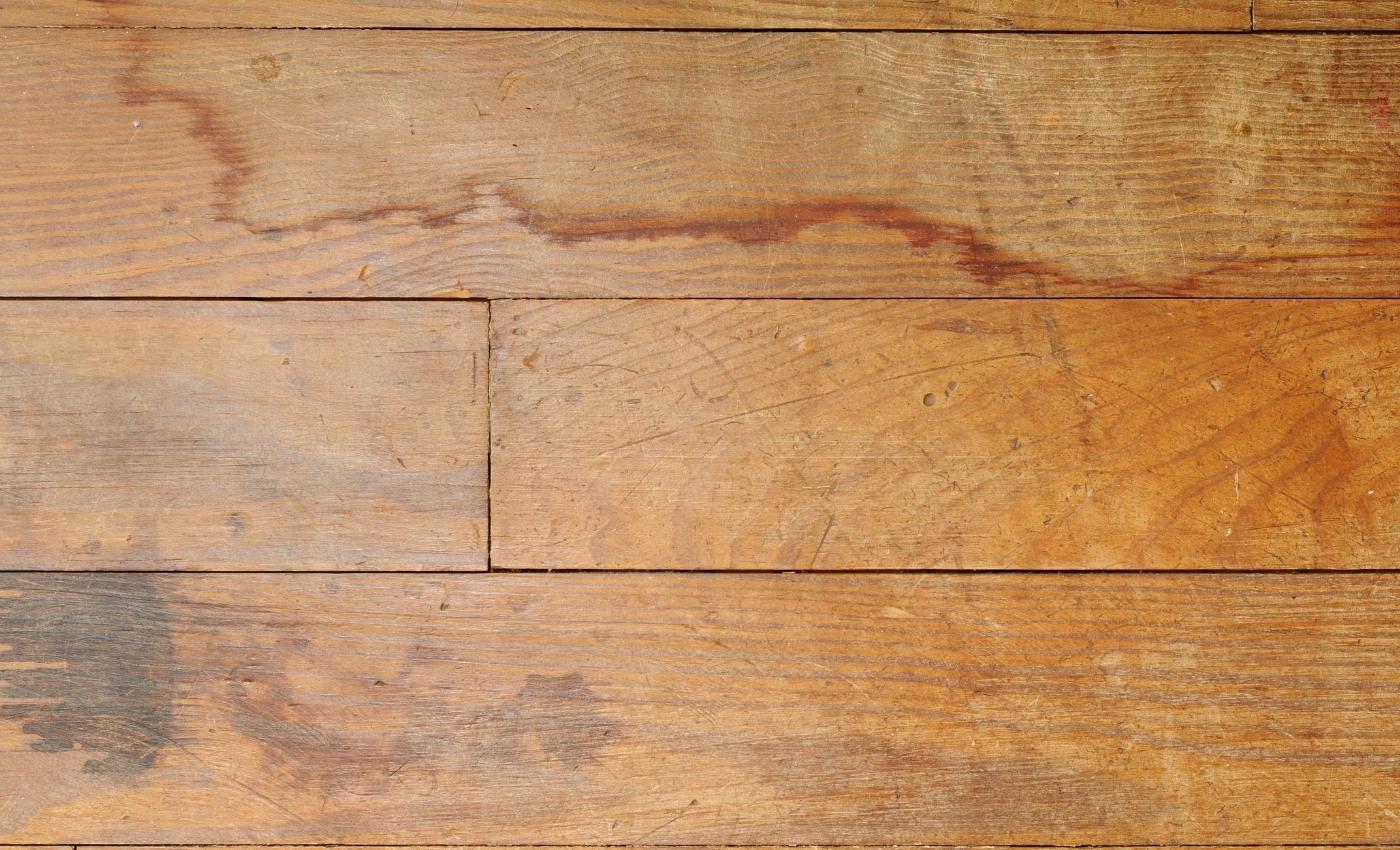 Having a pet urinating on your wooden floor is as unavoidable as any other kind of spillage. However, it is a lot more devastating because it is a lot of water, and once it saturates deep into the wood the smell and the mold that may spawn would be incurable. So it is imperative that dog urine must be treated immediately. To clean dog urine on hardwood floors, do as follows:
Step 1: Put on rubber gloves. Soak up excess dog urine with paper towel or a cloth by blotting on the urine.
Step 2: Apply a cleaner on the affected area. Then mop with a microfiber mop.
For a cleaner, traditionally a 1:2 mixture of vinegar and water would be used; but there is the concern that this acidic concoction may dull the finishing, so perhaps a floor-safe commercial cleaner would be the safer option for the very delicate flooring. An example is Bona Pet System Multi-Surface Floor Cleaner, Dog Formulation.
More cleaning tips and professional cleaning services
Having great experiences with this how-to-clean-hardwood-floor guide? Sparkling and Beyond have even more cleaning tips and guides waiting for your discovery in our library. We also provide professional and affordable cleaning services for any other components and any other parts of the house, for any degree of need. It's our source of joy to keep your home sparkling clean and healthy.