In order to have a happy, healthy, and safe Thanksgiving, we're sharing some important prep and clean up tips that keep your family safe. The tips range from determining when your turkey is fully cooked to determining how long your Thanksgiving feast should be left out on the dinner table. Most people will find this information useful as a refresher, but it is also very useful for anyone hosting Thanksgiving for the first time.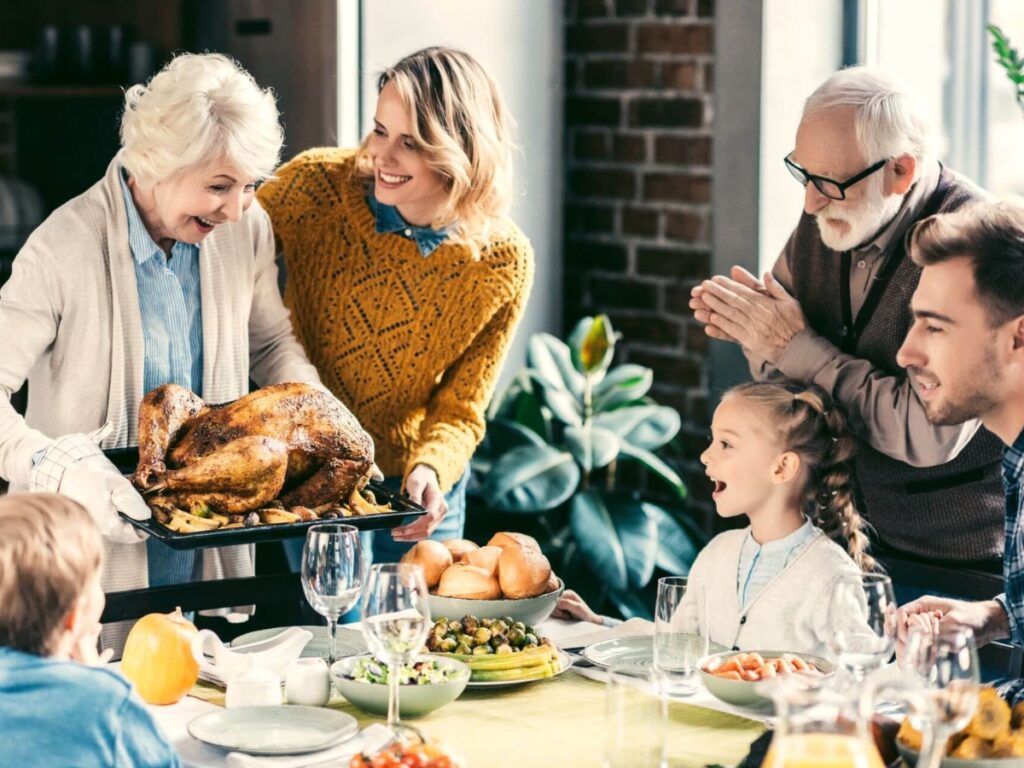 Thanksgiving Safety Tips for Hosting a party at Home
Tip 1: Make sure everything is cleaned
If there's one thing to remember when hosting Thanksgiving, it's to keep everything as clean as possible, including your hands, utensils, and prep area. This will help to keep your food safe and prevent contamination. Wash your hands before, during, and after handling raw food, and keep food preparation surfaces and utensils clean to keep bacteria out of your kitchen.
Tip 2: Cook the turkey safety
Although the turkey, stuffing, cranberry sauce, and green bean casserole will all end up in your stomach by the end of the night, it's critical that the ingredients remain separate as you prepare each dish. This step is especially important for raw meat and poultry because raw meat can contaminate produce with harmful bacteria.
In other words, if you're cutting raw turkey or other meat on one cutting board, use a different cutting board to prepare your green beans and potatoes.
Moreover, turkey fryers increase the risk of burns or fires. Check the temperature of the oil used to fry the turkey and always fry outside in a well-ventilated area.
Turkey is a difficult bird to cook, especially if it's your first time or you're preparing a larger bird than usual. To ensure that your turkey is thawed correctly and fully cooked, the USDA recommends using a meat thermometer to take its temperature. The internal temperature should be 165 degrees Fahrenheit in three places: the thickest part of the breast, the innermost part of the thigh, and the innermost part of the wing.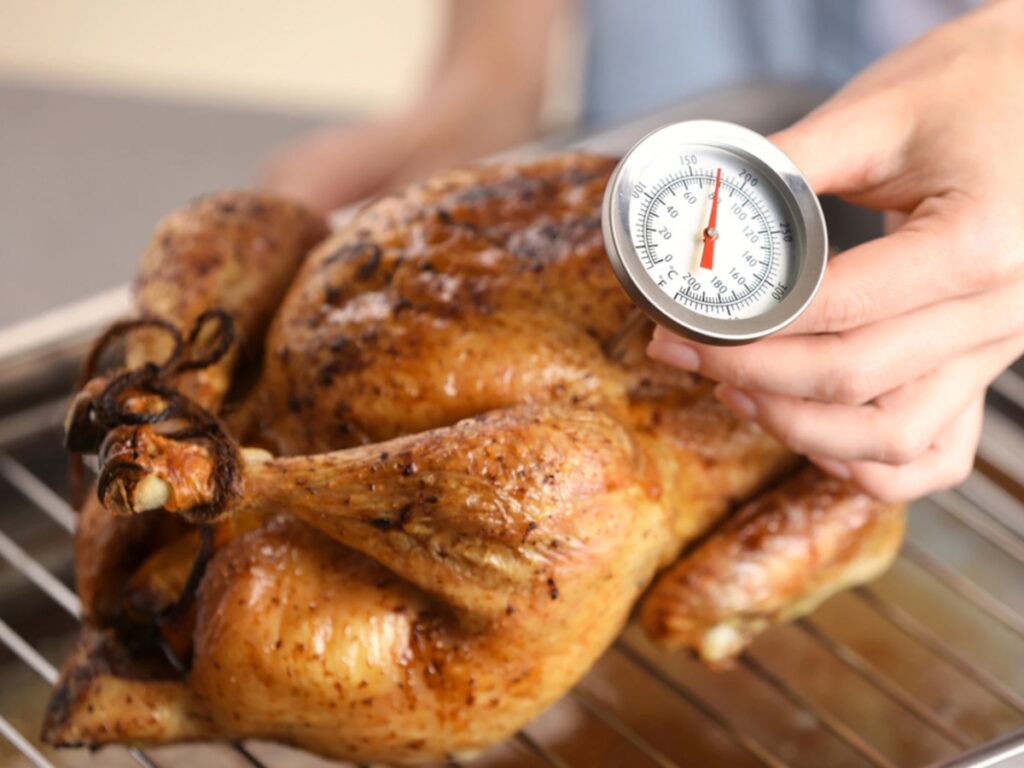 Tip 3: Be careful with the fire
As you don't want your party to end up in ruin, remove anything that could catch fire near the stove, such as wooden utensils, oven mitts, plastic bags, or towels.
It is necessary that you prepare a fire extinguisher for your home, not only during Thanksgiving, and make sure that you understand how the fire extinguisher works and teach your family how to use it. It may be critical to your Thanksgiving safety.
Also, be prepared in the event of a fire. If your stove fires accidentally, turn off the stove, cover the fire or burning pan with a lid, and use the fire extinguisher. Do not use salt, flour, or water to put out a fire because these substances can cause a stove fire to flare up. To prevent an oven fire, turn off the oven and close the door. Report a fire to 911 and leave the house.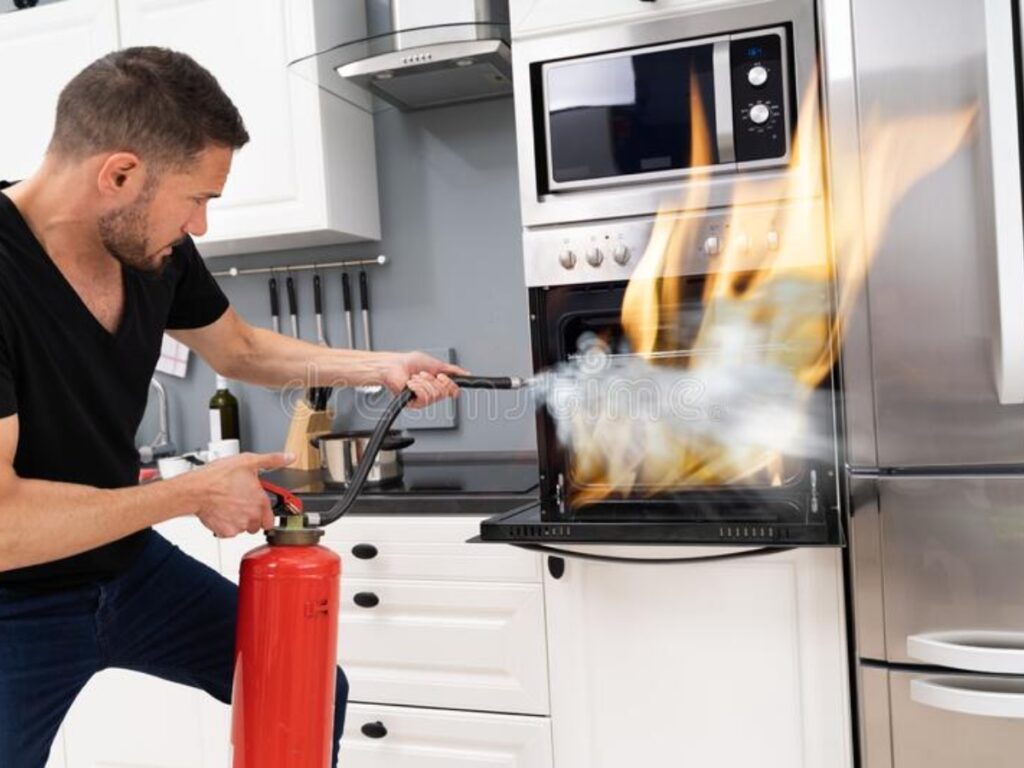 Tip 4: Keep candles away from children
If you're lighting candles for decoration or scent, remember never to leave them burning unattended, and keep any items that could catch fire away from the flames. Kids are the most concerned guests at the party so warn them about the danger of touching candles and keep them away from candles.
Tips 5: Properly clean up after a party
When discarding your turkey or any other raw meat, make sure to place it on the bottom shelf of your refrigerator. Most refrigerators have solid glass shelves, so those products should not be mixed, but if your turkeys are above the ingredients for your salad, and some of those Turkey juices dripped down onto your salad, and all of that other product needs to be thrown away.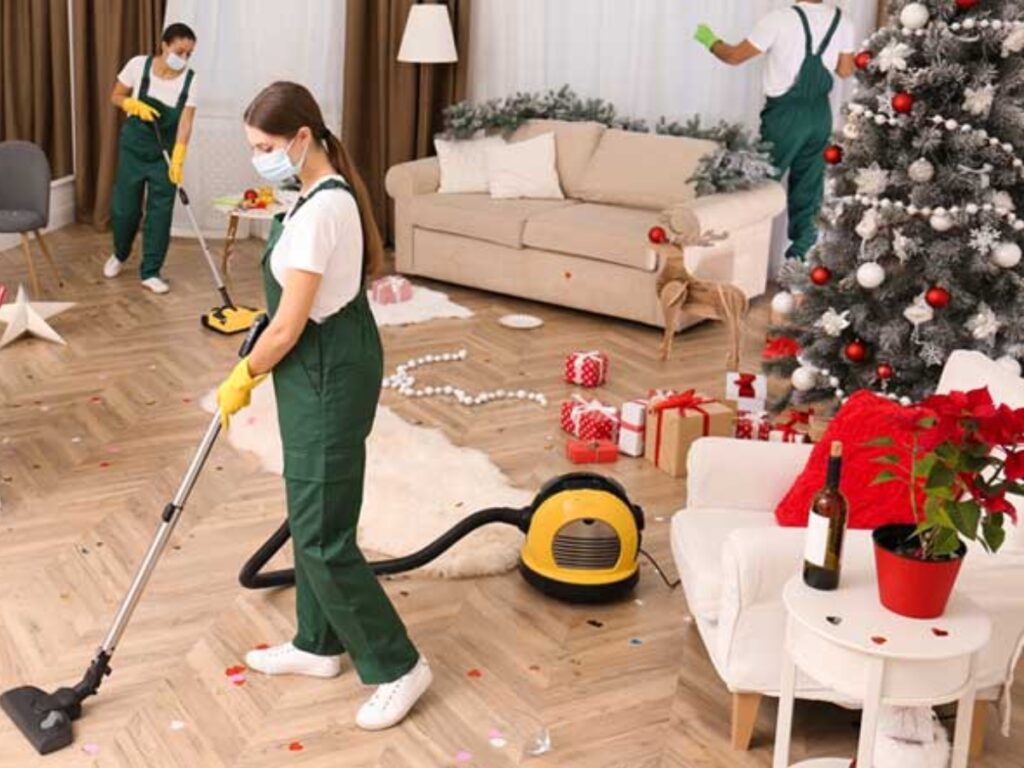 Cleaning up after a large meal is a chore, but if you're not careful, it could turn into an even bigger disaster. Plumbers say the day after Thanksgiving is one of the busiest days of the year for calls about clogged drains, so here are a few things to keep in mind to avoid a disaster.
Grease should not be poured down the drain. Pour that into a jar or can and dispose of it with the rest of the trash. If you pour it down the drain, it can solidify and cause a blockage.
Another thing to remember is that you should never run your dishwasher and garbage disposal at the same time. Because your dishwasher and garbage disposal share a drain, running both simultaneously may cause food scraps to mix with your dish wash cycle.
Garbage disposals should not be used for celery sticks, egg shells, or potato peels. Most pipes are also not designed to transport solid foods.
Thanksgiving Safety Tips for Travelling
Tip 6: Strengthen your home security system
Many home security systems do far more than notify you if a burglar enters your home. Some companies also provide 24-hour fire monitoring, smoke alarms, or web-based systems that allow you to check in while away from your smartphone or laptop.
There are a lot of security companies that offer affordable home security packages that include extras like smoke alarms and web-based monitoring. Find one that is reliable in your area.
Also, there is something that needs a final check before you leave your home:
All windows and doors should be locked.
You keep all the keys and there is no key left outside.
Check that the garage door is closed. Before you leave, double-check that door.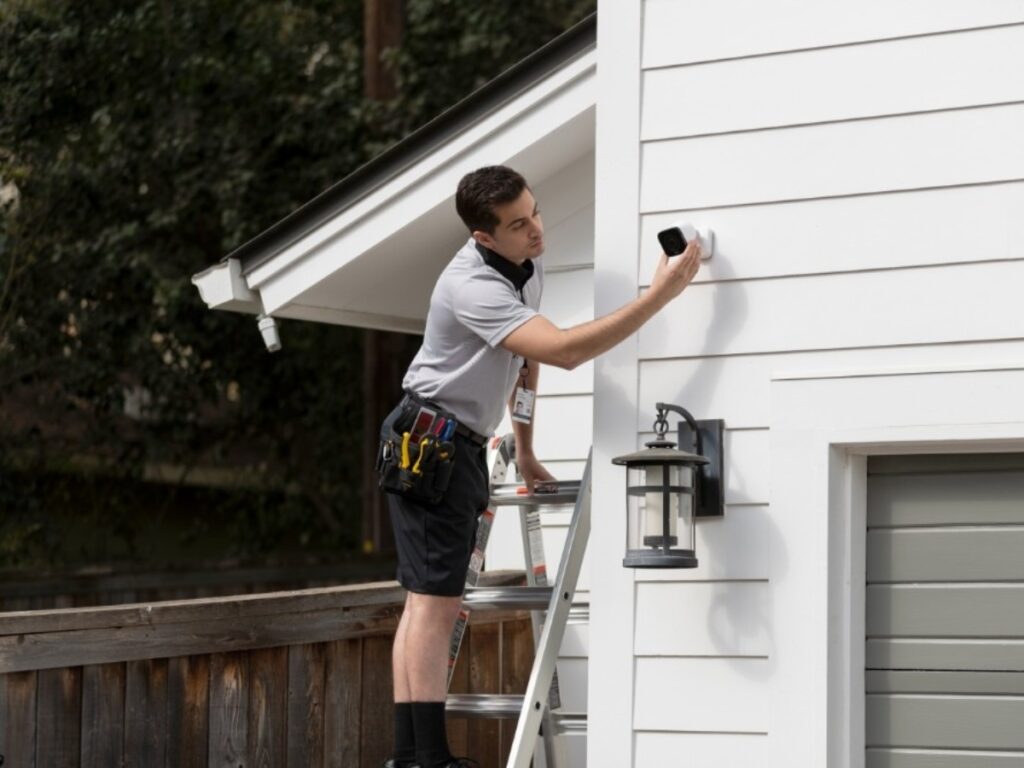 Tip 7: Don't let your home look abandoned
In case you are unable to find a security service, prepare your home to appear occupied before you leave:
Set timers for your lights. Inside and outside lights should be programmed to turn on and off at different times throughout the night.
Reduce the volume on your phone. This keeps people on the outside from hearing repeated rings that go unanswered. Also, check your answering machine message to ensure that there is no mention of your absence.
All mail and newspaper deliveries must be halted. While you are away, make sure to cancel any daily deliveries, such as mail or newspapers. If you don't want to stop receiving mail, have a neighbor or friend pick it up for you.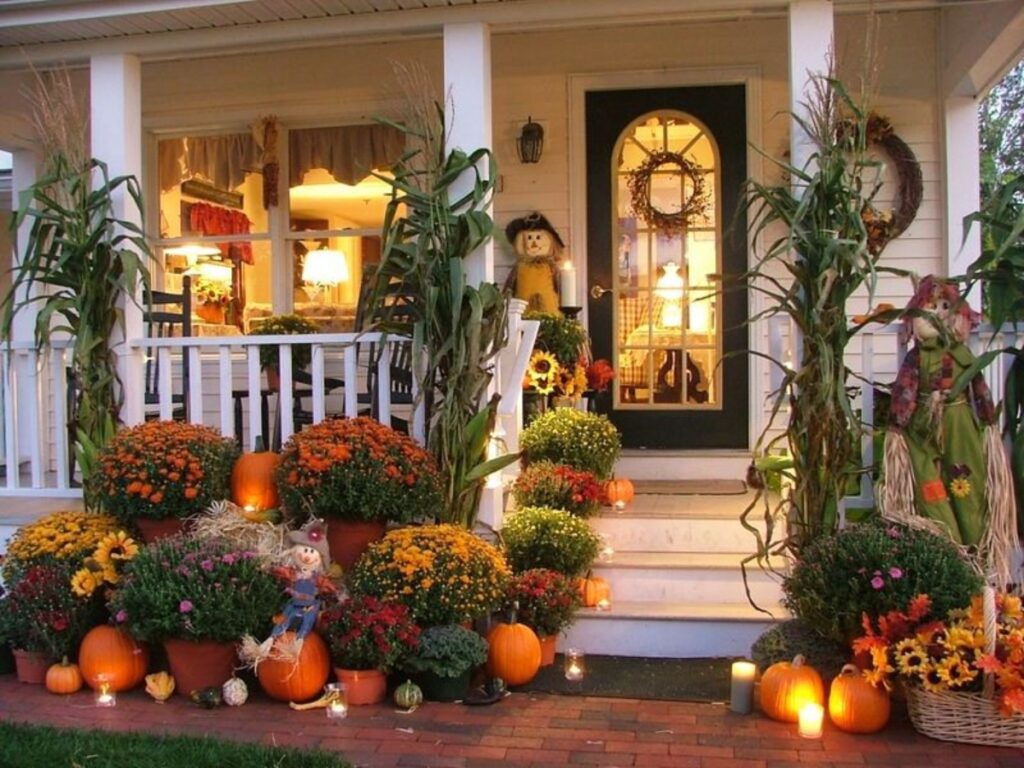 Final word
Thanksgiving is a meaningful occasion, so keep in mind our tips to keep your family safe, even holding a party with your loved and be loved people or going on a trip to any interesting destination with your family. We hope all of us will have an exciting and safe Thanksgiving!
Having trouble cleaning after Thanksgiving? You have many choices
If you have just hosted a Thanksgiving party and feel stressed handling cleaning after that, why don't you let Sparkling and Beyond – a dependable and trustworthy cleaning services agent to help?
We have thousands of tips for carpet cleaning, welcome to Sparkling and Beyond! We not only provide cleaning services but also helpful tips for making your space dust-free!
In case you want to book our services, feel free to contact us today! Our experienced cleaning experts are waiting for you!
If you want to check our availability and pricing, please check here.