When it's time to move, cleaning will be the last thing on your mind. House cleaning is hard and moving is stressful. That's why it can be overwhelming when you're faced with the house cleaning task before moving out, especially if you're expecting to get your deposit back. 
Pushing cleaning to the bottom of your priority list is simple when there's so much packing, planning, and paperwork. We've designed a simple checklist for cleaning an empty house while moving.
What's Included In a Move-Out Cleaning?
It's vital to know what needs to be cleaned for a move-out, whether you're washing or hiring professional move-out cleaning services.
Your rental or purchase agreement is a great place to start as a reference point.  To avoid having to re-clean areas or losing some of your deposit, it is best to ask if there are any requirements for cleaning, as realtors frequently require them. Starting with our professional move-out cleaning checklist is a wise choice.
Checklist Room by Room
You must ensure that all rooms and other spaces in your house must be cleaned properly when you've moved out and when the new tenant or owner is moving in. 
Let's imagine you have to clean as carefully as possible when moving to your new home and add some extra elbow grease. 
Those who move into your old house have the same right to expect that it is cleaned thoroughly as you are entitled to cleaning your new home.
You can check off the list as you complete each area by referring to this section to determine which actions must be taken.
All Living Spaces
All common areas (entrances, hallways, stairs,…) should be cleaned thoroughly for a move. Here is a list of some areas that weren't often cleaned. You can perform these lists in all rooms, including kitchens, bathrooms and other spaces in your home.
Clean walls and ceilings
Remove the picture hooks, then remove any stickers or other decals.
Wipe light switches
Remove ash from stoves and fireplaces. 
Clean the window frames, the exterior and inside of the windows, and the space between the panes.
Dust-mopped and vacuumed hard surfaces
Vacuum and wipe out closets, cabinets and built-in bookshelves
Intricate cleaning carpets before moving out (stay focused on removing coffee stains)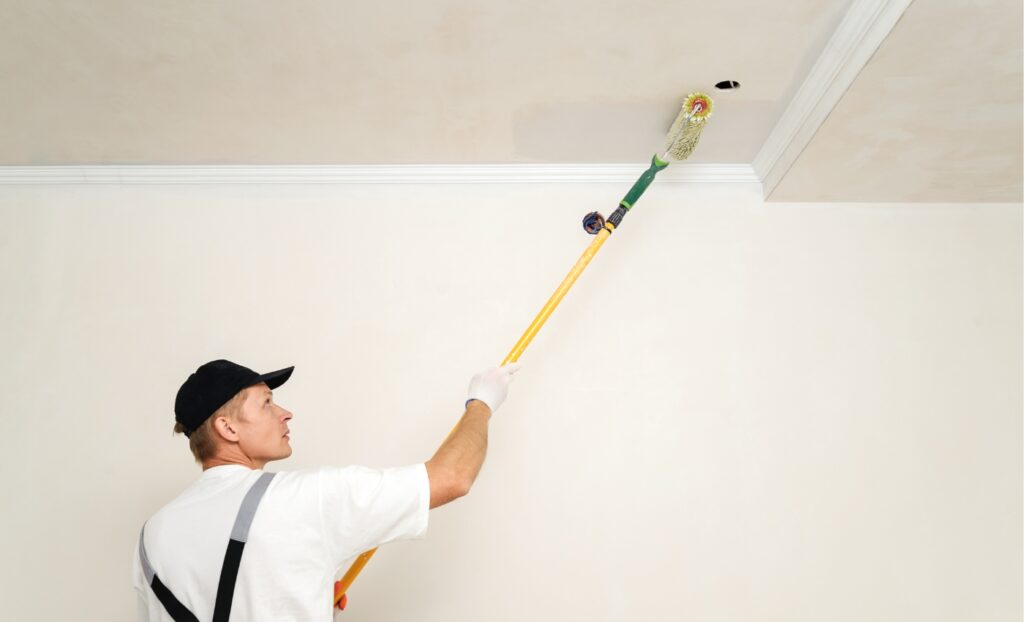 Cleaning Kitchens
For kitchen cleaning, there are many surfaces and appliances so if you want to get this area a deep cleaning service, you can consider our checklist below.
Remember to set aside plenty of time, it may be challenging because of the greasy. 
Clean countertops
Clean all sides of fixed cutting boards
Clean the inside and outside of the oven, packing sheets, and rack.
Clean the exterior and interior of your dishwasher, and don't forget the filter.
Have a slight wiping for small appliances (microwave, toaster, coffee maker)
Clean the sink, tap, stopper, and strainer 
Wipe trash can and recycling bin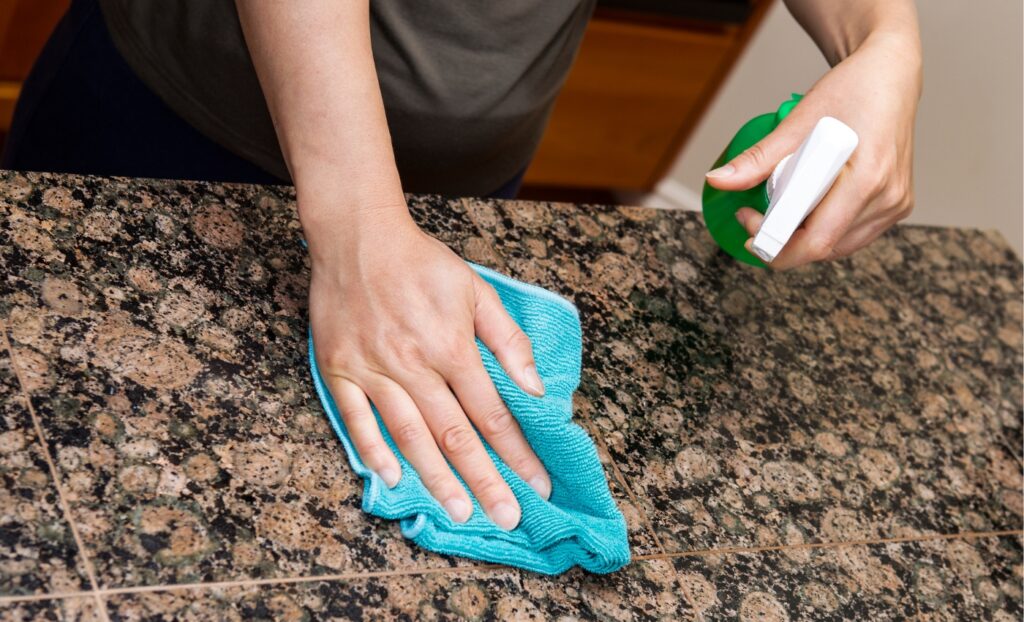 Cleaning Bathrooms and Toilets
Just like the kitchen, cleaning bathrooms and toilets may need some time because some products need to have time to work for it to be completely clean. Make sure you have the appropriate products because they frequently need to be descaled in areas where water has flowed and gathered, such as around taps and other such areas.
Follow our guidelines to get these tasks done easily.
Clean shower area
Clean the exterior and interior of cabinets
Clean the floor drain and clean the inside
Clean and sanitize the sink
Clean the outside and inside of the toilet
Clean the water trap
Clean the dryer and detergent container in addition to the washer's outside and interior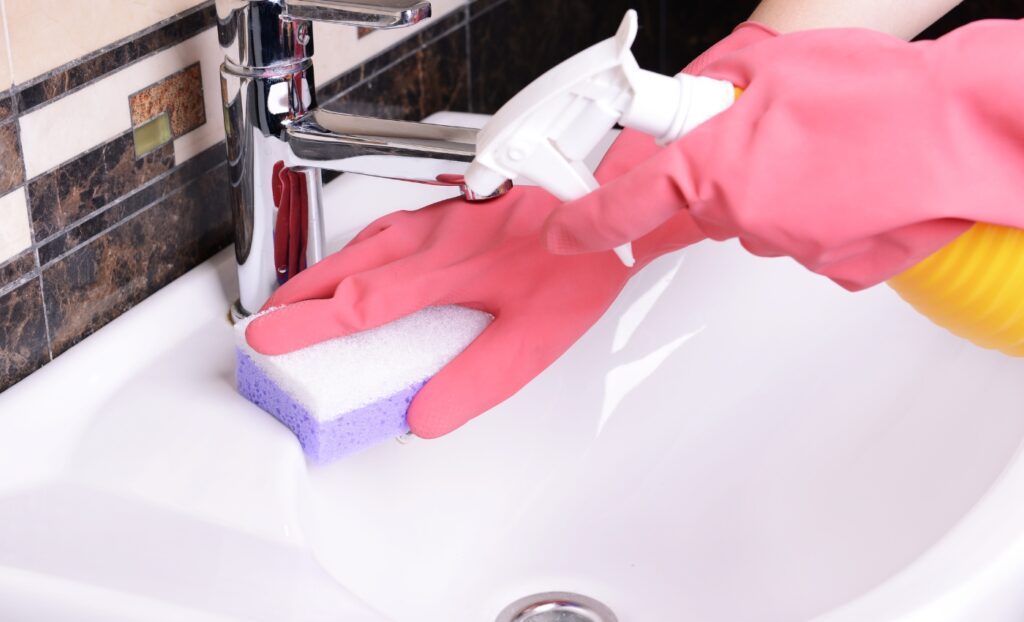 Cleaning Bedrooms
The most effective deep cleaning tips for moving out is to work your way through tasks from top to bottom. Work on each room from top to bottom if you are dealing with two stories, starting with the rooms on the second floor and moving down.
Clean the closet on the outside and inside
Interior window sills and window tracks cleaned
Hard surface floors vacuumed and damp-mopped
Vacuum carpet and area rugs
Clean marks on walls and baseboards
Wipe light switches
Wipe the doorknobs, door frames, and doors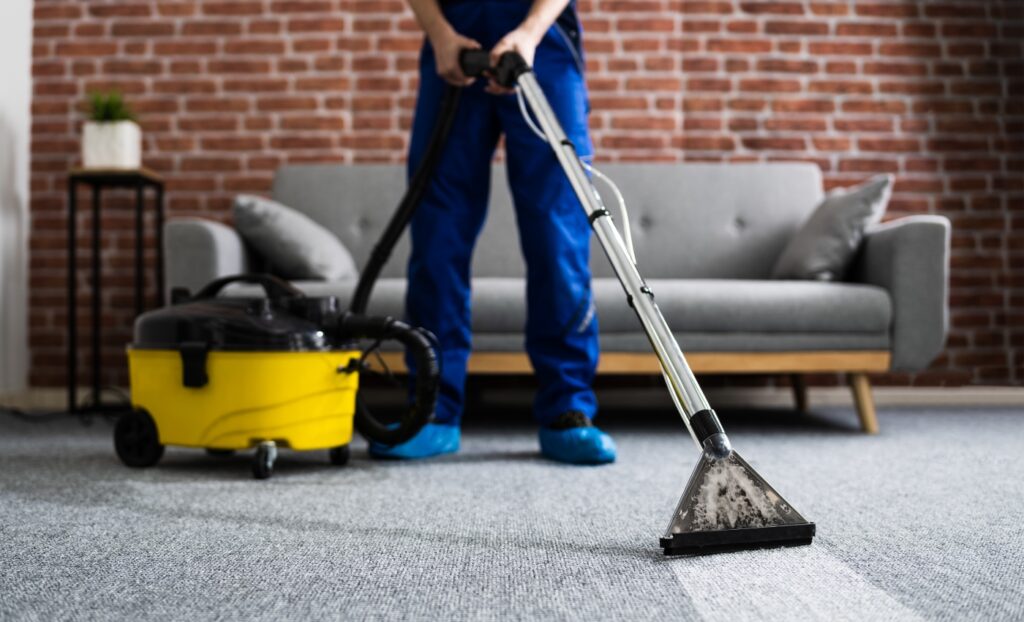 Move-Out Cleaning Tips
To have your work done perfectly, you will need some tips for a very thorough cleaning before moving out. Here we've gathered some tricks so you will have a better preparation.
Clean regularly
Not a joke but your cleaning will be easier if you keep it clean even before moving out. Some steps such as descaling the bathroom and shower take more time than you thought. If you can't finish it in a long time, do yourself a favor and clean continuously.
The Right Tools Will Save More Time
Good planning is a crucial factor for a smooth move and being prepared for your next cleaning is really important. Having to restock on supplies is what stops the momentum of a clean. As a result, it's necessary for you to make sure that you have the right cleaning products before cleaning.
Besides, make sure that you have good work gloves and dish gloves yourself. Some products may splash or smell, so wear a mask.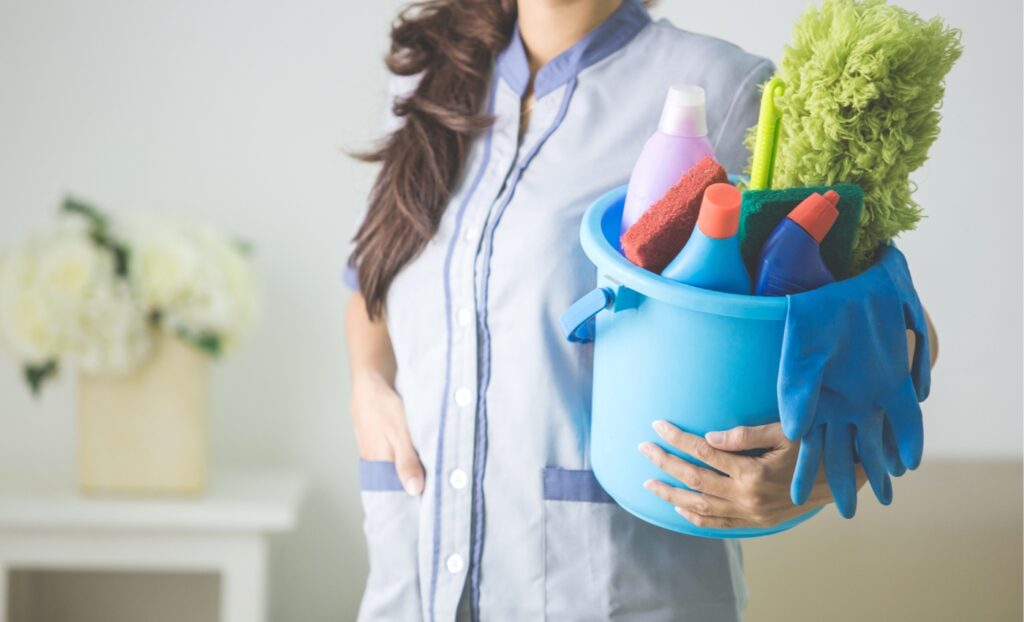 Leave Lighting When Packaging
Because move-out cleaning often takes place after you've left home and moved into your new home, it's a great idea to leave lighting so that you'll be able to see when cleaning, especially when you need to clean in the evening or winter.
Don't forget the ladder to reach properly.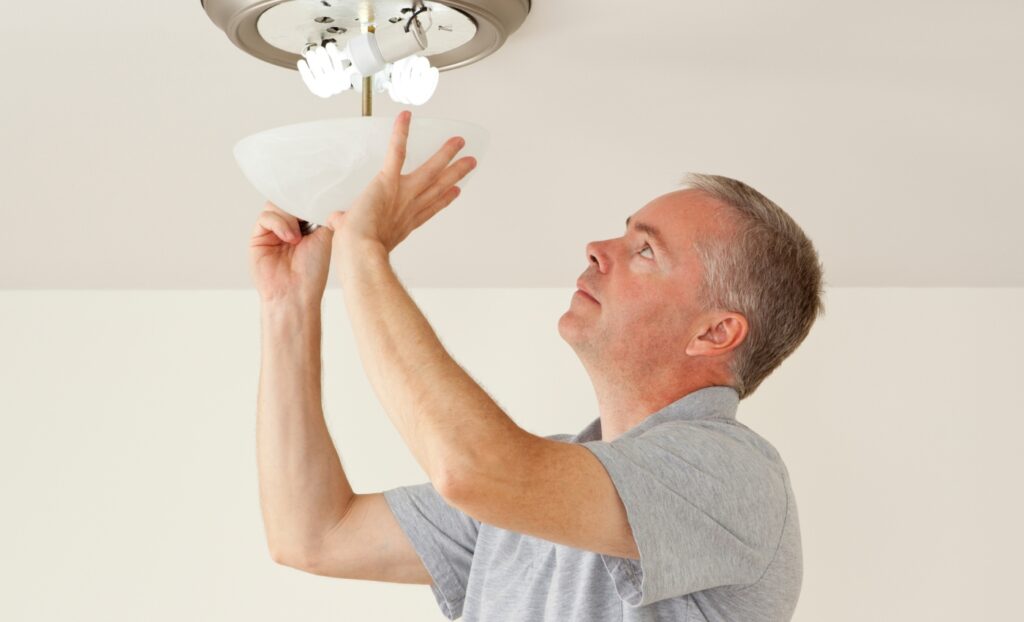 Least-Using Spaces First
If you tend not to hire move-out cleaning services, it;s a good idea to start cleaning areas that you don't use daily, such as storage and basements. And let's finish it by vacuuming and mopping floors when they're completely empty.
Start As Soon As Possible
You should start cleaning your space a few days before moving out if you want to avoid stress and panic when not having enough time to get these tasks done on time and properly. This is because a home with right move-out cleaning should be cleaned from ceiling to floor, all stains, dirt and dust will take longer than you think.
Hiring Professional Move-Out Cleaning Services, Why Not?
It will be helpful when hiring someone to clean your home, especially if you don't have time, and it can be worth its weight in gold at the end of the tiring move.
At Sparkling and Beyond, we have many experts to do with move-out and move-in cleaning services. We are well-experienced and our mission is making sure that you'll experience the best cleaning services as satisfying as we can.
Contact us now to get a free quote!
On the other hand, if you're looking for more cleaning tips to improve your home's look, our website has everything you need to.
Don't hesitate to visit us, run to our website!