In commercial cleaning cooperation, we usually meet up with the words "electronic disinfection" and "antimicrobial resistance" (or antimicrobial amor). Contrary to popular belief, electrostatic disinfection is not the same as antimicrobial armor. To keep your facility secure and sanitary for its occupants, the two have different roles to play but ultimately collaborate toward the same objective.
Today, Sparkly and Beyond will show you the difference between these two words and which service is right for you.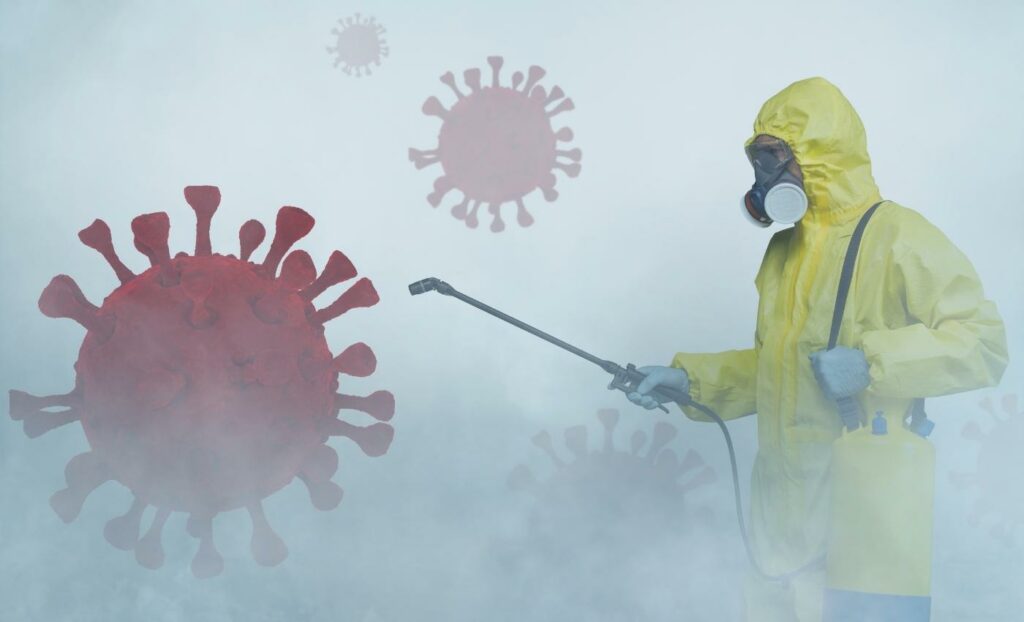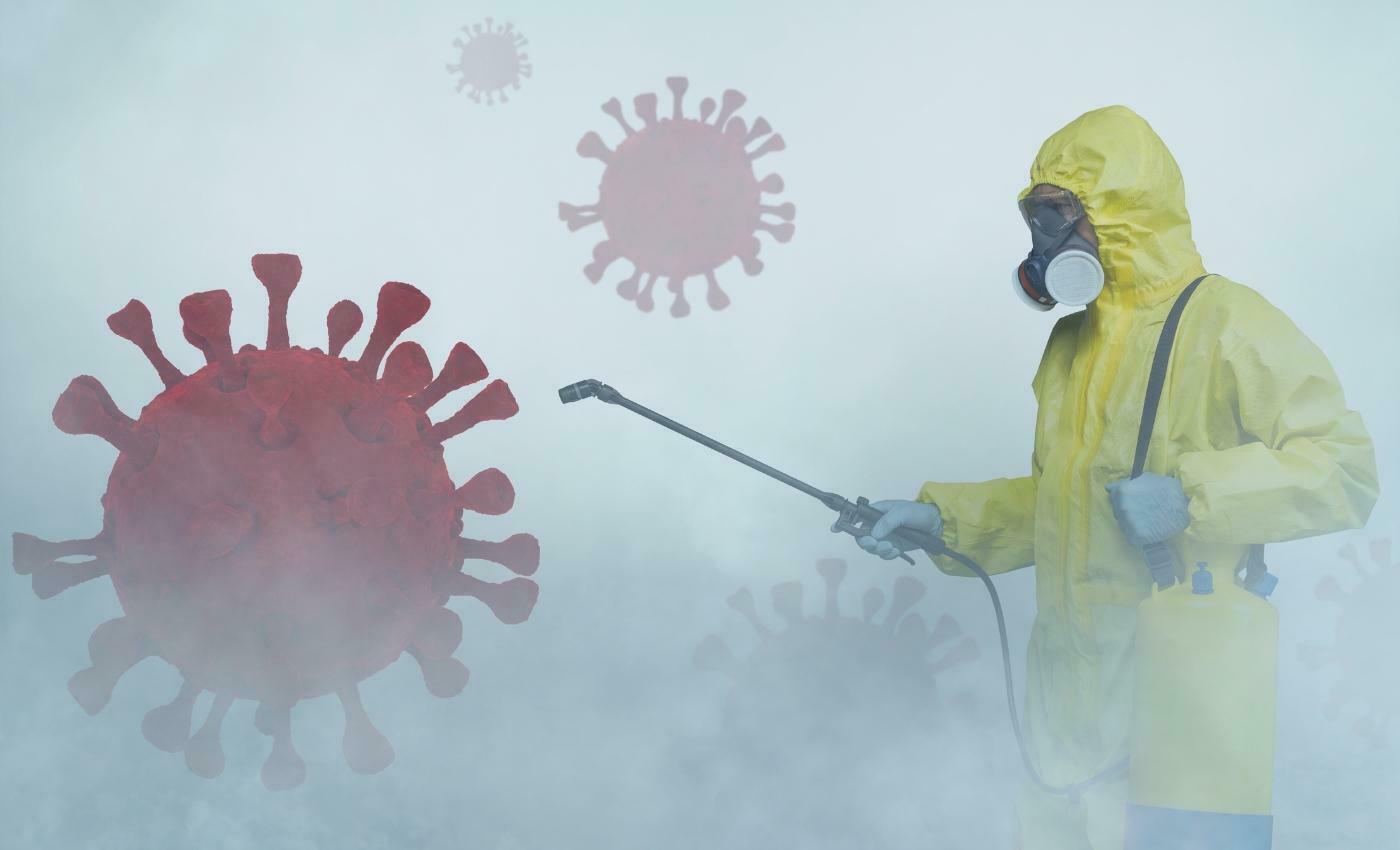 Antimicrobial Amor Overview
1. What is "Antimicrobial Amor"
Bacterial resistance to or evasion of drugs is known as antimicrobial amor (or antimicrobial resistance – AMR). This develops over time as a result of repeated antibiotic usage, which exerts environmental pressure that favors resistant microorganisms. This method can quickly produce resistant bacterial strains due to the rapid bacterial replication, making many of our antibiotics worthless.
The prospect of an antimicrobial amor future, where infections are untreatable and every tiny cut can result in death, has been brought about by the widespread overuse of antibiotics in many sectors of society, from hospitals to agriculture.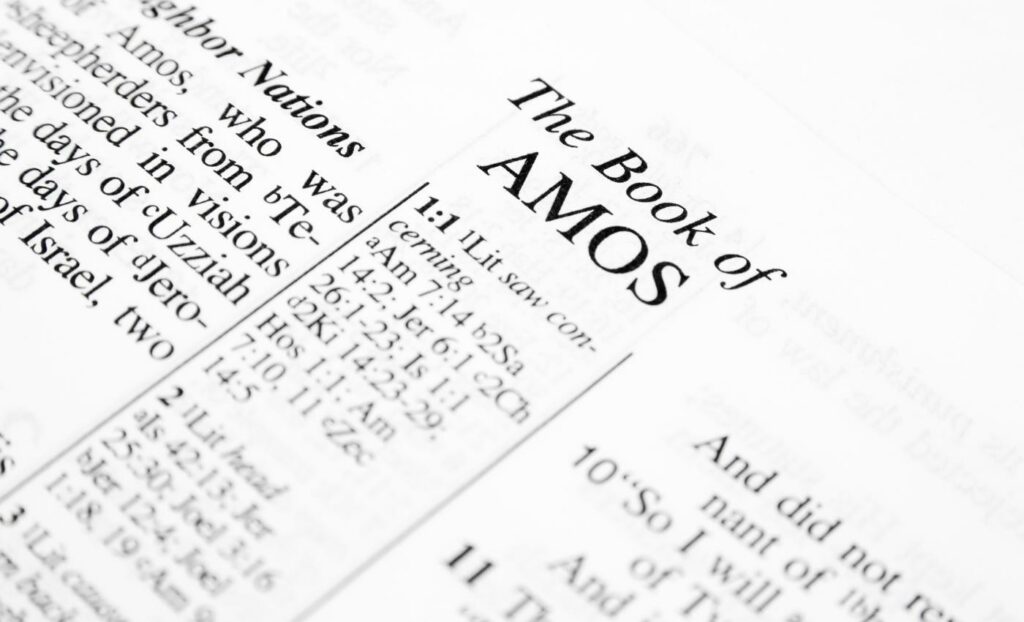 2. Why are antimicrobial amor important to our daily lives?
Studies have found that surface contact causes roughly 80% of infectious illnesses. In ordinary life, fungus and bacteria may quickly reproduce whenever conditions are right. It may result in contamination, odors, and infectious diseases, particularly drug-resistant species (Superbugs) that can seriously harm people.
This is a critical issue for the public's health. Therefore, the need of antimicrobial amor in our lives is very essential.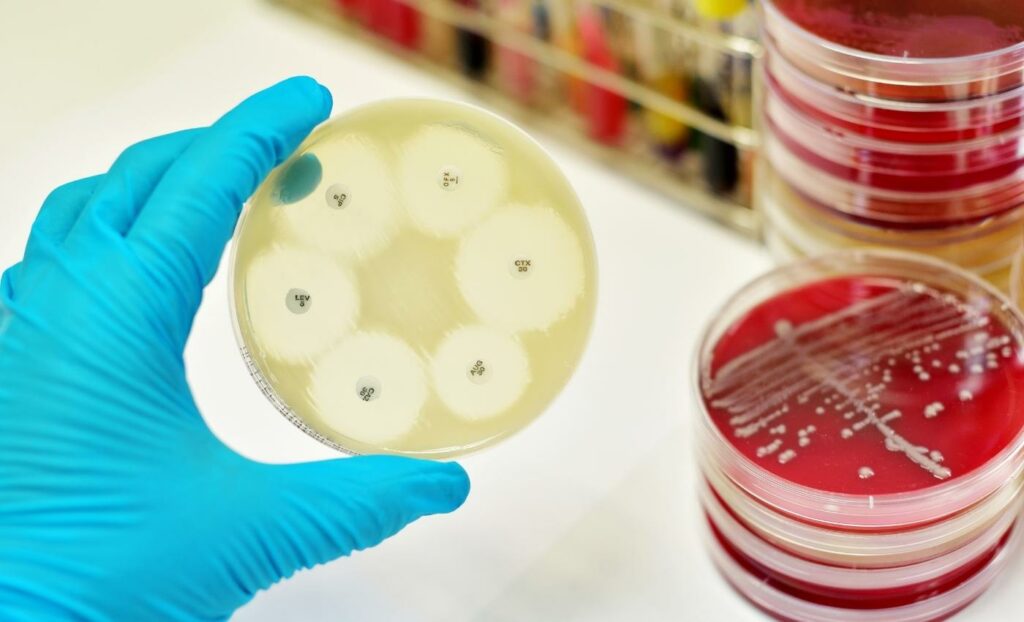 3. How does antimicrobial amor work?
In order to kill microbes without coming into contact with them, antimicrobial amor can also continually catalyze the conversion of oxygen and water into reactive oxygen species (ROS). It could produce several ROS types that were aimed at various uses.
Antimicrobial materials made of antimicrobial amor do not cause environmental contamination, drug resistance, or chemical release. It effectively combats a wide range of bacteria (Superbugs), fungi, viruses and has long-lasting activity – their lifespan may reach ten years.
RELATED: anti microbial technology how does it work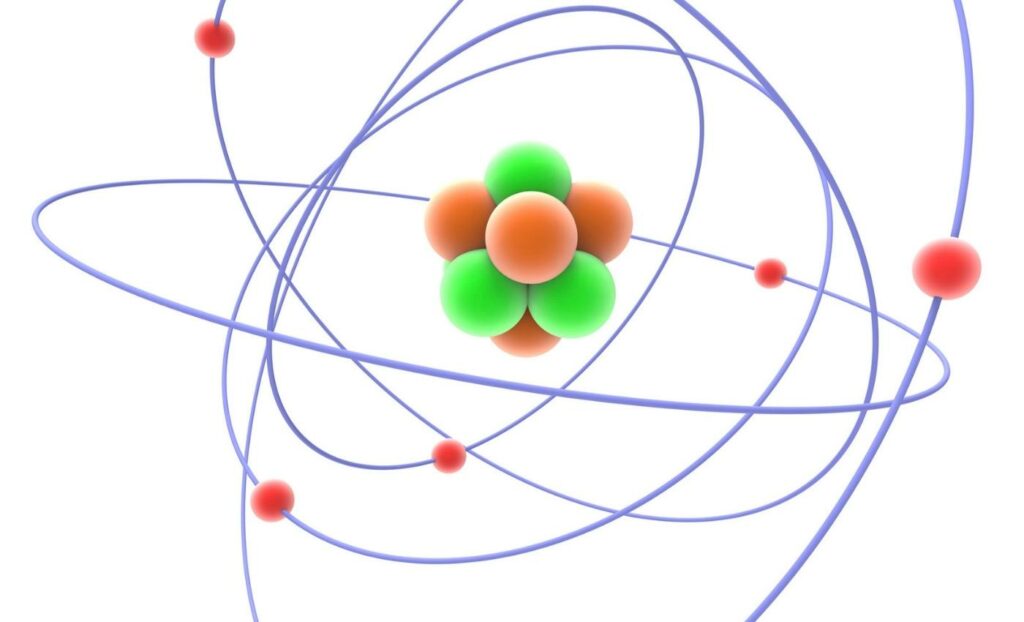 4. What uses do antimicrobial amor materials have?
Antimicrobial Plastics and Fibers: Doped plastic can be used for toys, furniture, healthcare products, air travel, public transportation, electrical and appliance products, automobiles, and other things since it has high antimicrobial properties.
Antimicrobial Coating and Paint: Different paint coats with antimicrobial/antiviral and formaldehyde degradation capabilities are imposed.
Antimicrobial Textile: Antimicrobial amor ingredients can also be sprayed directly onto the surface of a textile. It offers antimicrobial and antiviral textile for many downstream products, including masks, air filters, and other items.
Sanitizing Water: When soaking in water (1%), Antimicrobial amor can produce activated water that can be utilized as disinfection water for a variety of purposes, including sanitizing tools, floors, food facilities and containers, and medical equipment.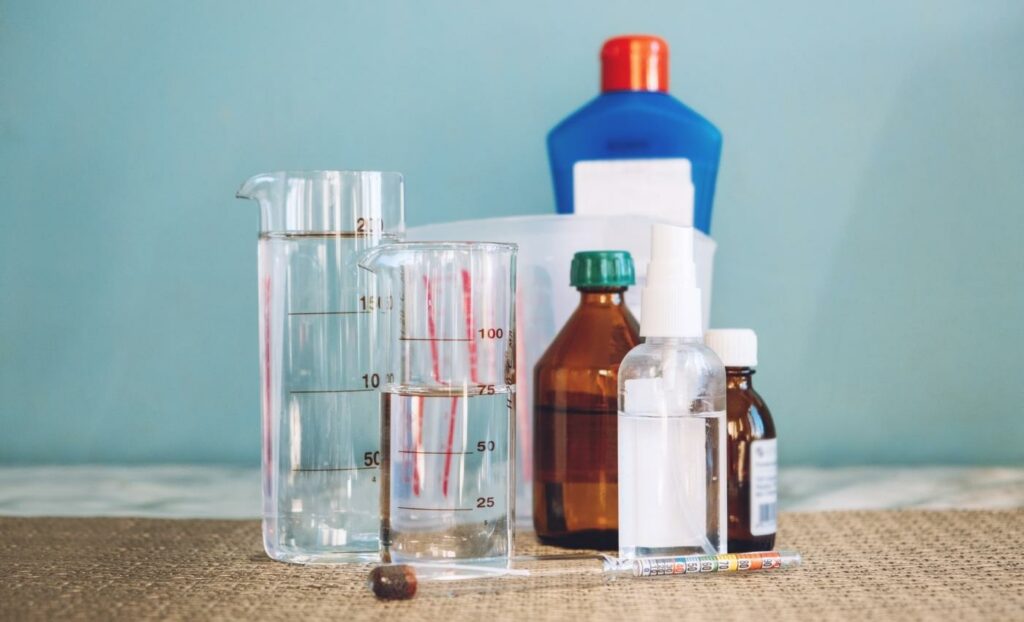 Electrostatic Disinfection Overview
1. What is "Electrostatic Disinfection"?
A quick and uniform method of applying a disinfectant to a surface is electrostatic disinfection. Utilizing an electrostatic applicator, which charges the disinfectant solution negatively as it leaves the nozzle, accomplishes this. The charged molecules will repel one another, so they will be equally spaced apart, but they will be drawn to the surface they are put to.
Because the charged particles have a charge strength greater than gravity, they may swiftly and accurately target a chosen surface, allowing for almost immediate room reentry.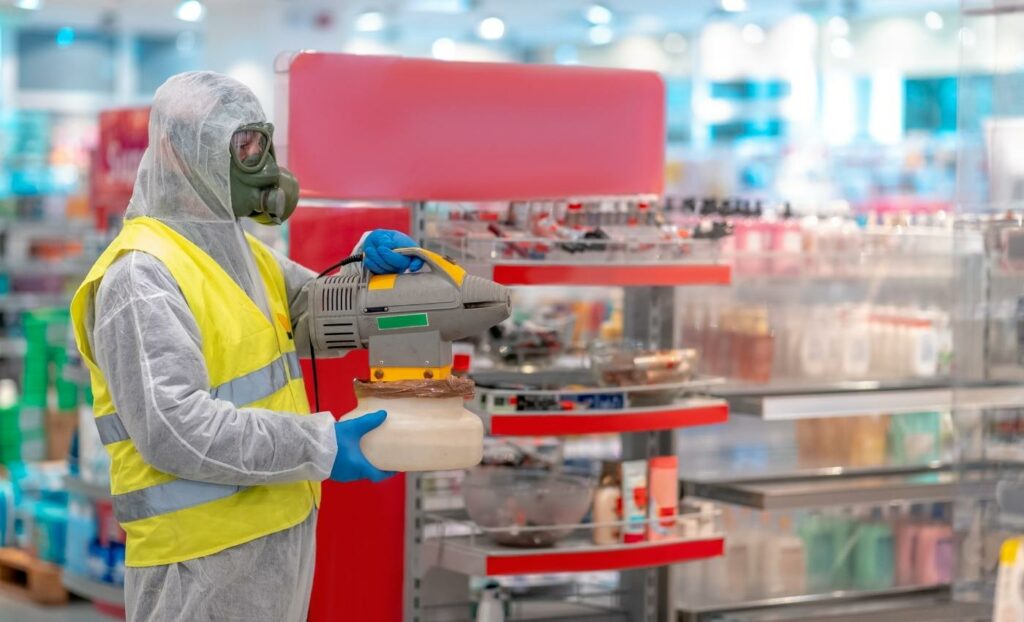 2. Why is electrostatic disinfection so effective?
Given the correct food source and environmental conditions, harmful germs can survive on surfaces for days and might potentially grow by a factor of two every 20 minutes. There is much room to set up cross-contamination scenarios because of this.
On typical touch sites, conventional cleaning and disinfection does a good job of controlling the microbial burden. But given the evolutionary adaptability of contemporary diseases, we must develop new tactics to control microbial load and cross contamination in a variety of settings that go far beyond acute care.
In a way that we have never seen before, electrostatic disinfection offers a broad-spectrum approach to cleaning both a full room's worth of surfaces.
3. How does electrostatic disinfection work?
The right sanitizers, mold preventatives, and disinfectants can wrap around and evenly coat all types of surfaces with electrostatic spray since it is electrically charged, providing a more thorough clean. The chemical receives a positive electrical charge when it leaves the electrostatic sprayer.
The sanitizing agent is subsequently applied to the visible part, the underside, and the rear of the object by the droplets as they are drawn to all unfavorable surfaces. Spray will not adhere to surfaces that are previously covered, making the technique very effective. That's how electrostatic disinfection works in our daily lives.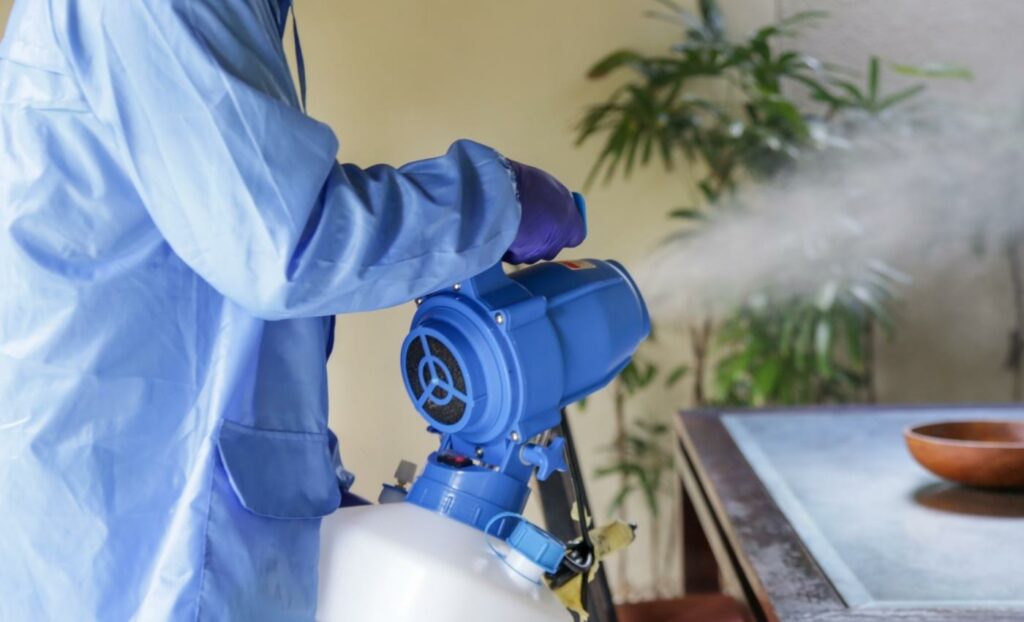 4. The primary characteristics and advantages of electrostatic disinfection
Compared to conventional procedures, it takes 50% less time to thoroughly cover and disinfect all surfaces and hard-to-reach areas.
Enhances the prevention of infection and the spread of numerous viruses, including the flu, MRSA, and HIV
Utilizes chemicals in a more effective, regulated manner, removing the risks associated with excessive usage
Prevents the high financial costs associated with spreading medical diseases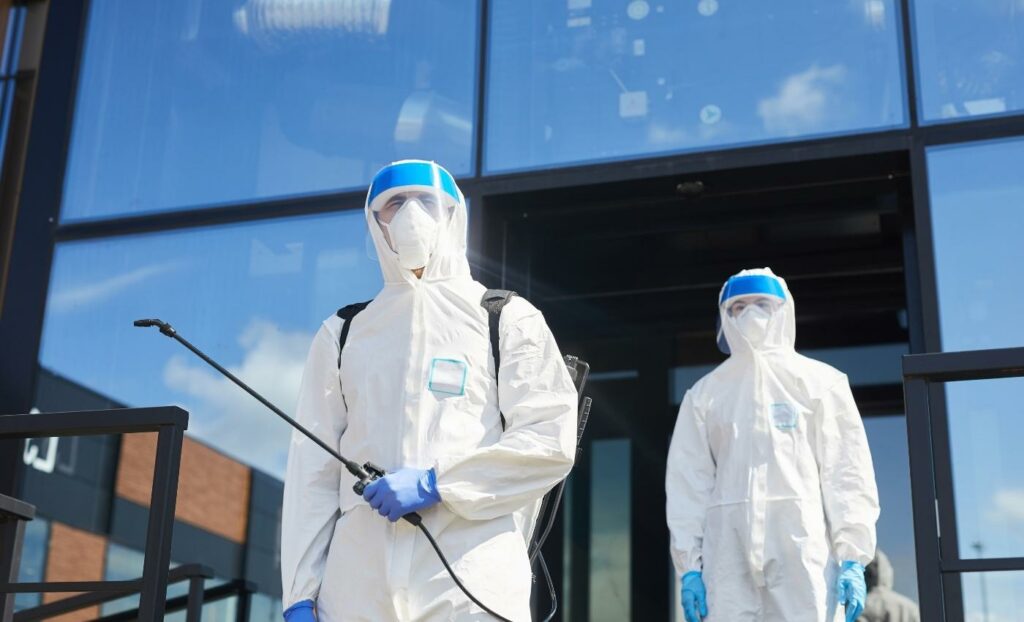 How is electrostatic disinfection different from antimicrobial armor?
To start with, antimicrobial armor is not a disinfectant. Instead, it has an innovative, 99.9% effective surface protection coating technique that has been registered with the EPA. Due to its organo-silane foundation, it bonds to surfaces to stop the growth of microbes and germs on both porous and non-porous surfaces.
The second benefit of antimicrobial armor is that it electrically destroys the germs and viruses that result in influenza, listeria, gastroenteritis, salmonella, E. coli, staph infections, MRSA, C. difficile, and COVID-19. Afterward, depending on how often and how abrasive contact is made with the surface, it offers continued protection for up to 90 days.
Additionally, antimicrobial armor is water-based, non-flammable, non-toxic, non-polluting, non-leaching, non-irritating, odorless, and colorless. It is EPA-registered for use on food contact surfaces and is safe to use around children and pets.
Using an electrostatic sprayer, electrostatic disinfection applies sanitizers, mold preventatives, and disinfectants to 3D surfaces for a 360-degree thorough clean. With this technique, cleaning agents are atomized to create an electrically charged spray that can evenly coat all types of surfaces.
A chemical is given a positive charge as it leaves the electrostatic sprayer, which attracts it to any accessible negative surfaces. When the liquid disinfectant completely dries, the spray adheres to undesirable negatively charged particles, which are subsequently sterilized to eliminate any unwanted germs, viruses, mold, and spores. Conventional substances used in electrostatic disinfection enter living cells and destroy them by poisoning the organism and interfering with a crucial life function, but their effectiveness is only temporary. Antimicrobial armor offers long-term growth control on treated surfaces in addition to excellent initial bacteria death.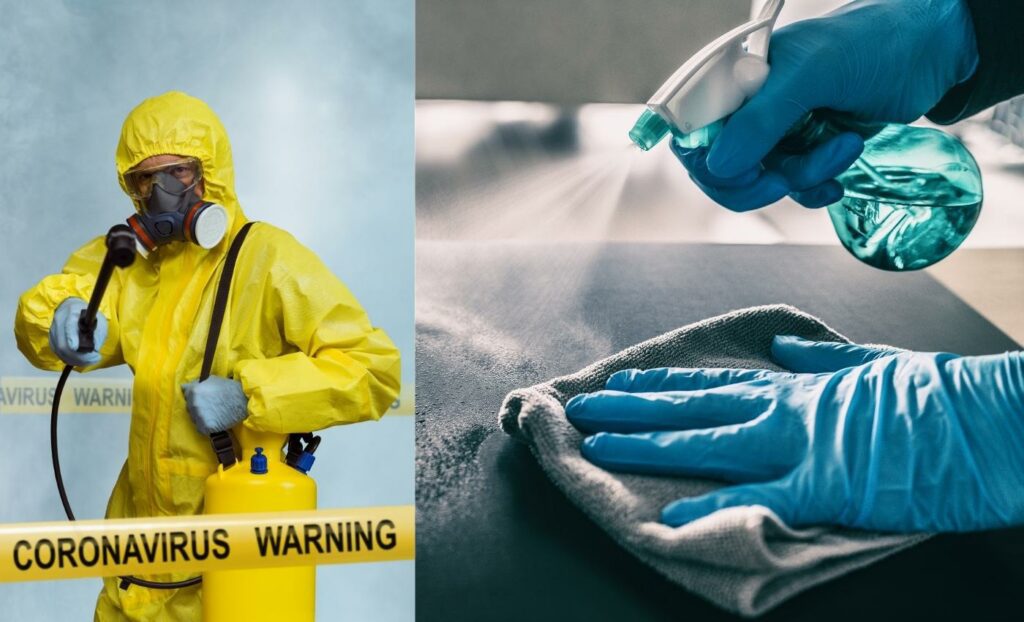 Which service should you get?
In the end, the service you need will depend on the work you want done at your property. We propose our antimicrobial armor, which comes with the entire step-by-step process carried out by one of our antimicrobial professionals, if you need thorough cleaning, disinfection, and long-lasting protection.
However, we advise our electrostatic disinfection carried out by our BSCAI COVID-19 disinfection qualified specialists if you are simply interested in a disinfecting service or already have a cleaning schedule. It is a fantastic item to add to your regular cleaning schedule.
Both services can be used in a variety of settings, including corporate offices, healthcare and medical facilities, educational institutions, commercial kitchens, clean rooms, and facilities for research and development.
RELATED: the cleaning industry and sustainability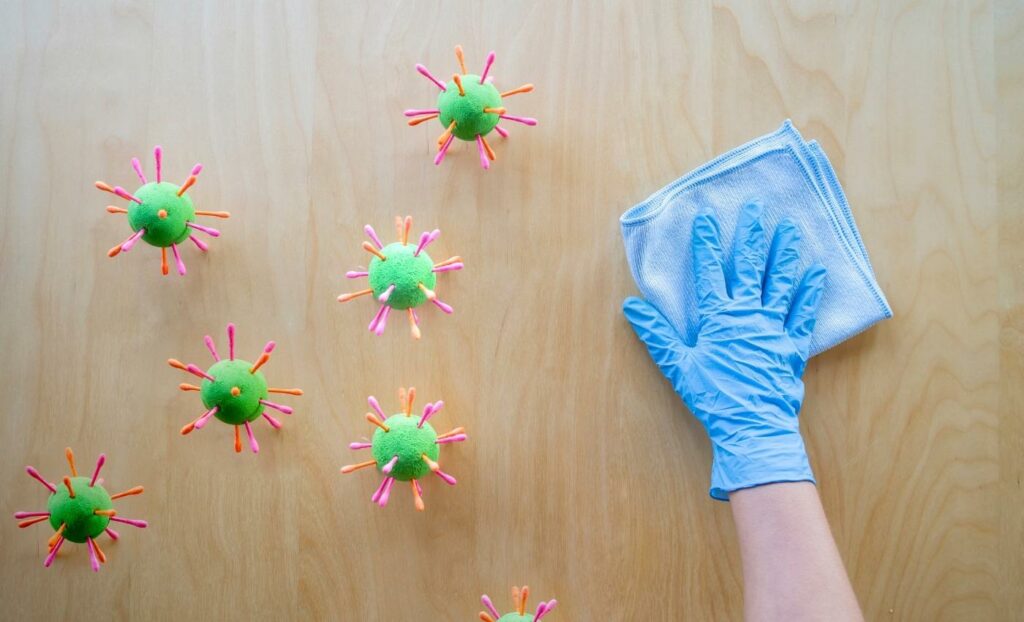 Let's make your choice!
Electrostatic disinfection cleaning is the ideal choice for cleaning all the surfaces and equipment in a space if your facility has any R&D facilities or clean rooms that are particularly vulnerable to dirt and germs.
Also, antimicrobial armor is becoming a bigger issue globally if we want CU to take the lead in stopping this problem from spiraling into a catastrophic worldwide calamity.
From the useful information above, let's make the right choice now for your purposes!
Need some tips? We're here to help
We hope our comparison about antimicrobial armor and electrostatic disinfection helps you achieve your goals on finding the right service that you need for each of your problems.
No matter what your cleaning problems are, you can count on sparklingandbeyond.com to make your life easier! We provide you with affordable and reliable cleaning services and a lot of helpful tips.
Feel free to contact us today! Our experienced cleaning experts are waiting for
Though my main major is Economic law, I have an interest in writing. Doing this job not only helps me to fulfill my writing hobby in my free time but also provides useful knowledge for my field of study. Besides, I usually spend my free time hanging out with friends to cheer myself up and make good memories in life.