Regular office cleaning is essential for an amount of numbers. The employers must take the responsibility of maintaining the working environment of their office clean and hygienic which will ensure the employee's health and boost productivity.
With some small businesses, the employees and employers will clean their office by themselves. However, when the business grows and becomes a medium or big company, it's necessary to hire some professional cleaners to keep your office tidy and clean. It is considered a better solution with reasonable cost.
If you are wondering How much to charge for Office Cleaning, this is an article to give you some useful information.
Some Factors affecting the Cost of Office Cleaning Service
There are some factors impacting the price of office cleaning service in a variety of ways. These factors can include: the square footage of your office, the type of cleaning sevice you want to order, the number of hours cleaning, the number of cleaners, the frequency of cleaning you would like and some extra services you want to be included.
The square footage of your office: Depending on the square footage of your office/house/business, the price will change. In some cases, there is a discount with the larger square footage.

The service type: There are some basic service types such as: Deep cleaning (in case your office has not been professional cleanings for more than 60 days); Standard cleaning (in case your office has been cleaned within less than 60 days); Move-in/out (includes some extra things cleaning); Carpet cleaning and Hourly cleaning. The different service types will be followed at various prices.

The number of hours cleaning: With the hourly cleaning service, the longer number of hours cleaning is, the higher the price is. With other service types, the standard number of cleaning hours is 1 hour.

The number of cleaners. 1 cleaner has 1 price. 2 cleaners need another price. The more cleaners you need, the more money you pay.

The frequency of cleaning: You would like to use the office cleaning service once or weekly or biweekly or monthly? Maybe there are some discounts for the higher frequency of using the service.

Some extra services: Beside cleaning time in the contract, some extra services which will cost some extra time and money are also usually provided by office cleaning agencies. They can be: cleaning walls, inside the fridge, inside the oven, inside windows and tracks, window blinds, power wash or detail baseboards, etc.
Depending on your demand, the price from the office cleaning agency offering will change. Therefore, this article can provide you some useful information to negotiate with cleaning agencies.
RELATED: Office Cleaning Services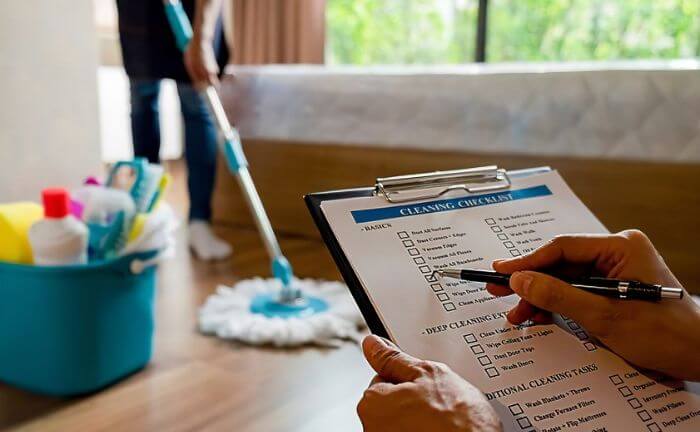 How much do Cleaning Services Cost?
How much does Square charge?
While the exact cost will vary based on all the factors affecting we have listed above, the below chart is averaged costs from multiple office cleaning agencies by square footage:
| | |
| --- | --- |
| Square Feet | Average Cost |
| 1-999 sq ft | $90-$250 |
| 1000-1499 sq ft | $120-$300 |
| 1500-1999 sq ft | $150-$350 |
| 2000-2499 sq ft | $180-$400 |
| 2500-2999 sq ft | $210-$450 |
| 3000-3499 sq ft | $240-$500 |
| 3500-3999 sq ft | $270-$550 |
| 4000-4499 sq ft | $300-$600 |
| 5000-5999 sq ft | $390-$650 |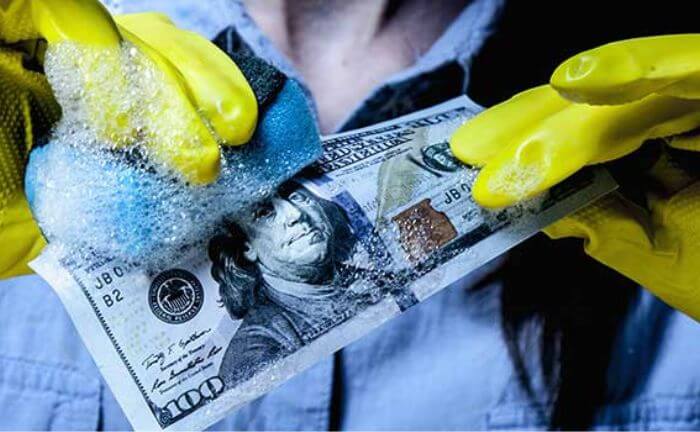 How much does Hourly Cleaning cost?
Per hour, it can range from $50 to $225 with a different number of professional cleaners joining. Most office cleaning companies or professional cleaners will charge by hour, based on how long it takes to finish all the required cleaning tasks in your office space. For the larger or multi-floor offices, they will charge by the size of square footage.
How much do different Service Types cost?
As we indicated above, there are some different service types with different prices. In the term of Deep cleaning service, it can be considered as the second expensive service a cleaning agency will provide because it includes so many cleaning spaces and cleaning equipment. The cost can range from $200 to $700, depending on square footage also.
Standard cleaning is cheaper. The price is usually between $90-$550.
The Carpet cleaning service can cost you about $70-$90 per 30 minutes.
Move in/out cleaning service costs the most. You may need to spend $400-$800 depending on the size of the office.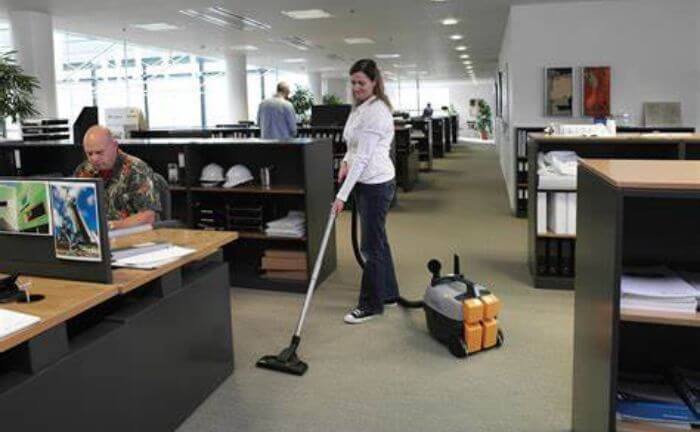 FAQs about How Much to Charge for Office Cleaning
A:- Special cleaning schedule during holidays and New Year, etc
Requirements on supply of chemicals, tools, garbage bags, hand sanitizer… Office cleaning equipment requires special requirements such as scrubbers, vacuum cleaners, sprayers and pressure washing, etc

Number of office cleaning staff for each project

Number of site supervisors

Other special requirements.

Q: What makes the hourly or square footage cleaning rates differ considerably?
A: It's mostly because of the number of professional cleaners involved in the cleaning process. Moreover, when the hourly or square footage cleaning changes, the cost is also calculated by the number of cleaning equipment and tools carried to finish the cleaning.
Q: What should I look for in an office cleaning agency?
A: Price is an important factor for sure. Besides, you need to choose a company with a good reputation and experience, as well as fair and suitable safety policy. Sparking and Beyond is a good idea.
Q: How can I check the cost details of office cleaning service in Sparkling and Beyond?
A: You can check the cost of using the cleaning service from Sparkling and Beyond on our website. Check it in the Free Quote to get more details. Depending on your requirements, we will provide the most accurate and transparent price and some discounts for the first time using our service.
It is all information about How Much to Charge for Office Cleaning in 2022. We provide this article for you to have accurate data to consider a reasonable office cleaning price. Visit us on sparklingandbeyond.com for more other useful posts in cleaning service! If you have interest in using our service, don't hesitate to book right now!