It is readily apparent that in the post-pandemic world, cleanliness is the top priority. A dirty home ruins a guest's vacation before it even begins and tarnishes a host's business. 
If you want to ensure you won't forget a thing, you should always tackle big cleaning tasks with the proper order plan in mind. Whether you decide to clean yourself or have short-term rental cleaning services, it is necessary to structure each task and how you will carry them out.
Below, we've summarized a list of how to keep one of your properties sparkling between guests. 
Vacation Rental Cleaning Checklists
Supplies You May Need
A quality vacuum
Mop and bucket
Broom
Trash bags
Toilet brush
Dusters
Window cleaners
Microfiber cloths
Disinfectant for toilets, bathtubs, and other germ-prone areas 
Dustpan and brush 
Right cleaning solution
Rubber gloves
Living Areas
The communal and living areas are where the guests spend most of their time on vacation. That's why it's vital to ensure these areas have the highest cleaning standard. 
There are recognizable differences between a cozy rental home and a messy, untidy one. And our guides for cleaning below will help you impress your guest: 
Clean the windows.
Dust everything, including the shelves, TV, window sills, and coffee tables.
Lamps, ornaments, picture frames, and other furniture should all be dusted.
Clean the sofas and chairs.
Sweep, vacuum, and, if necessary, mop the floors.
Clean the television remote, blinds, and light switches.
Tips: Regularly replace batteries in remotes or game controllers and keep spares handy for guests.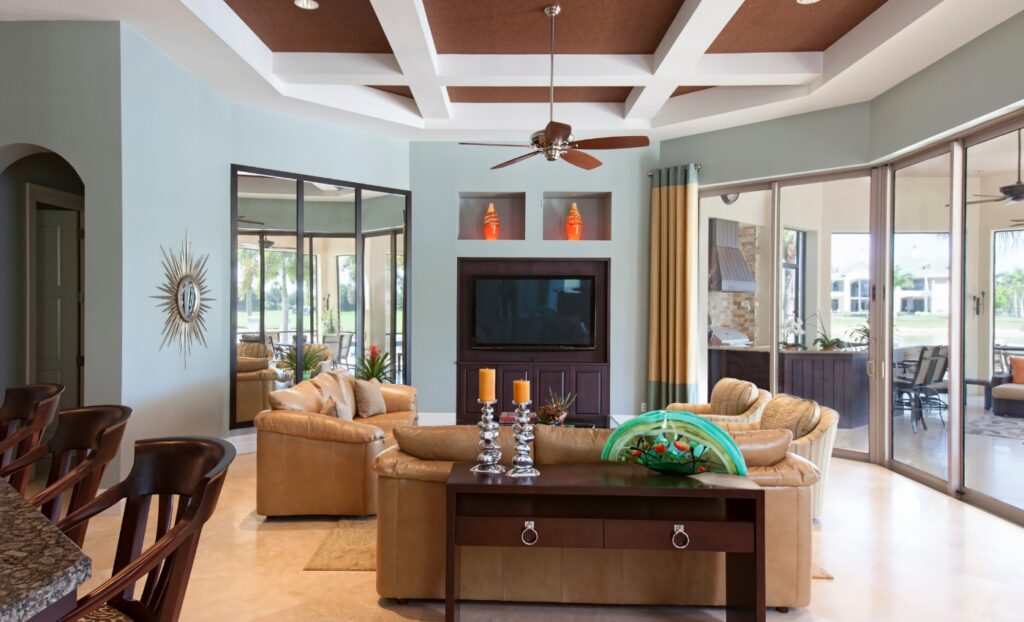 Kitchen
There's the fact that most travelers now choose a rental with a fully furnished kitchen. And none of them wants crumbs in their toaster or mug marks on the coffee table.
When it comes to the kitchen, it'll be better if you focus on every detail and start cleaning the inside of each amenity.
Here's the list if you're not sure your kitchen will have good short-term rental cleaning services. 
Replace the products in the cupboard and empty the dishwasher.
Disinfect the refrigerator and freezer of any remaining food.
All surfaces, including tables, cupboards, counters, splashbacks, and chairs, should be cleaned and sanitized.
All equipment, including the microwave, oven, toaster, and coffee maker, should be cleaned and sanitized.
Clean the garbage container of debris.
Replace the trash bags, dish towels, sponges, soaps, and dishwashing pods.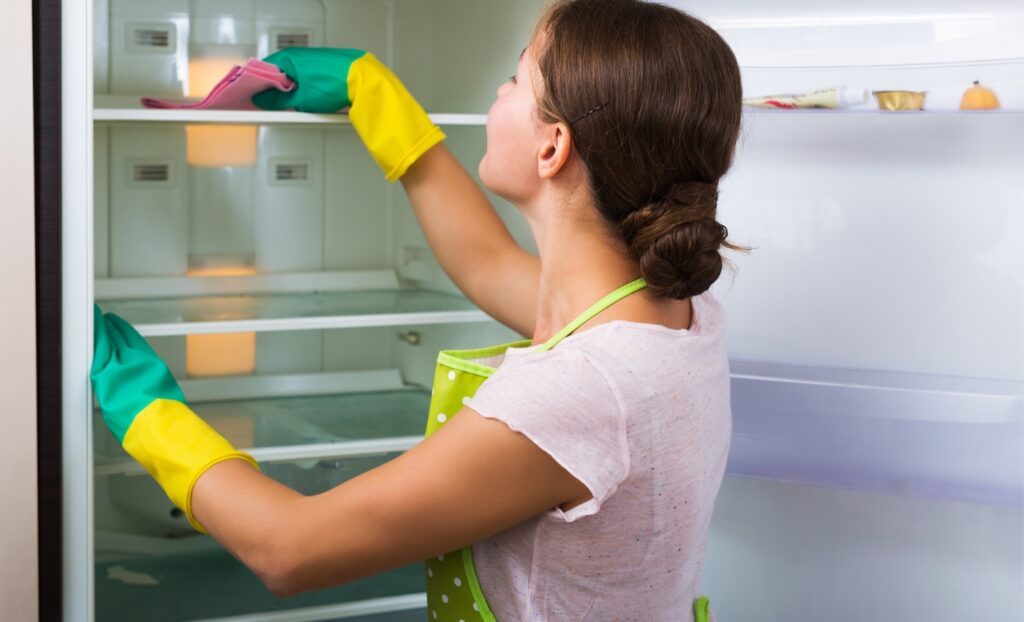 Bedrooms
The room that accommodates your guests' sleep at the end of a tiring day of vacation could be the most important of all. That's why your bedrooms need to be clean and welcoming for guests.
Take a look at the rooms and follow our list to ensure your bedrooms are as perfect as possible.
Change and clean the linens.
Make your bed.
Dust everything, including the furniture's shelves, drawers, nightstands, and dressing tables.
Clean mirrors and windows.
Clean the doors, window sills, and light switches.
Clean the floors with a vacuum and a mop, making sure to get under the bed.
Tips: Don't forget to check the drawers and closets and remove any personal items left behind. All guests want to feel like they're the first to stay in your rental.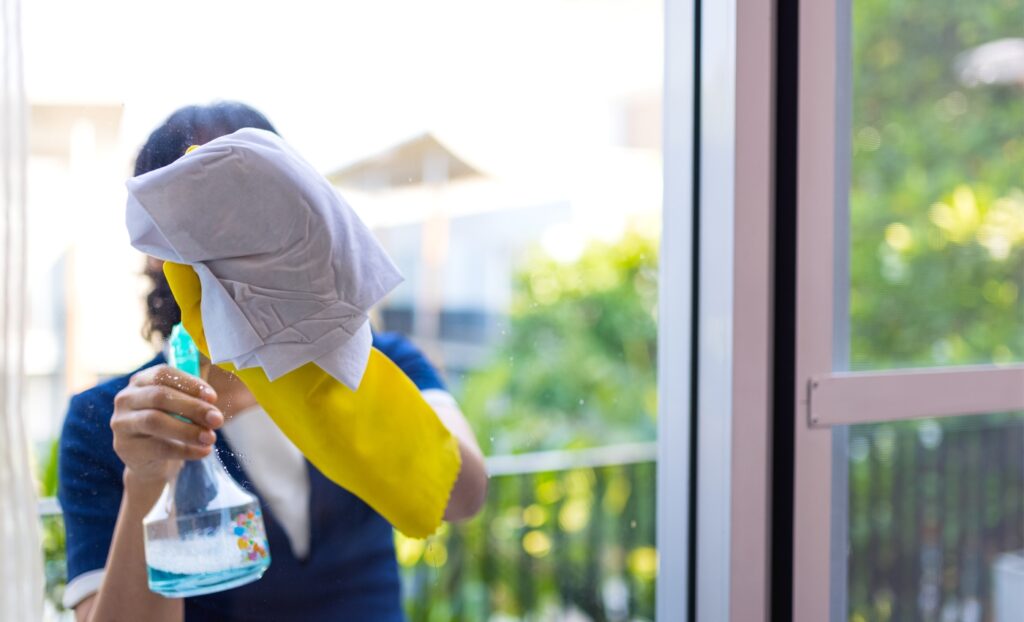 Cleaning Bathrooms and Toiletries for Short-term Rentals
Indeed, bathrooms always require special cleaning, so make sure you have plenty of time to care for them. One of the most significant reasons for bad Airbnb reviews is the bathroom. 
Our Airbnb cleaning checklist may be helpful to avoid making your guests uncomfortable while staying in. 
Clean and sanitize the bathroom, shower, sinks, faucets, and toilet.
Polish and clean the mirrors.
Shelves, cupboards, drawers, and other furniture should all be dusted and cleaned.
Clean the garbage box of debris.
Clean the floor.
Clean and disinfect the toilet brush.
Replace your supply of hand soap and necessities like toilet paper.
Replace your shower mats, towels, and washcloths.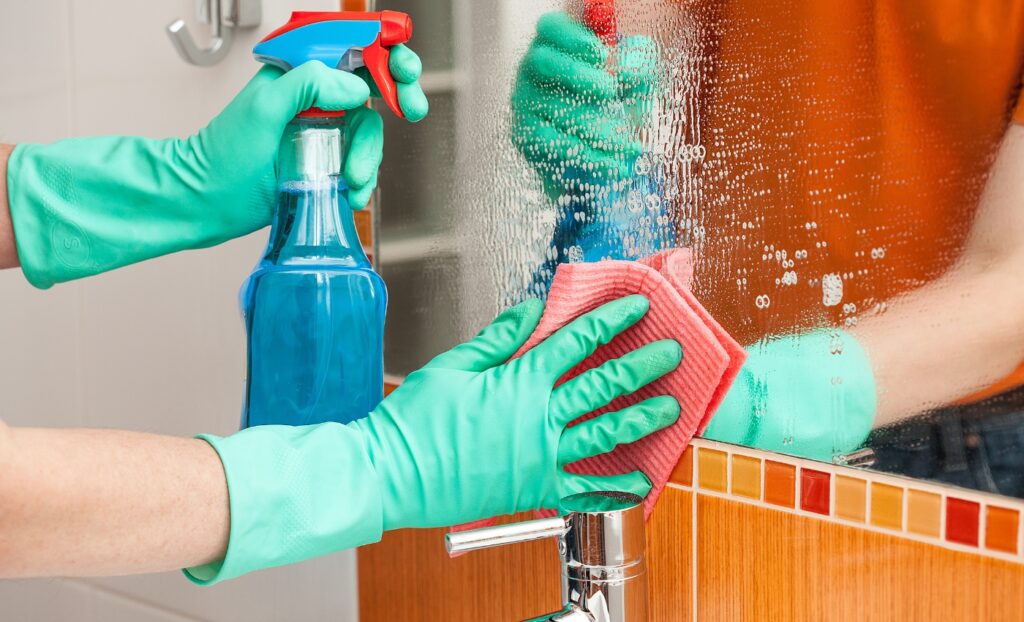 Cleaning the Exterior of Your House
Your house exterior will be your guests' first impression, so giving a tidy and friendly look is really important. 
Clear up any fallen leaves or branches from outdoor spaces, trim your bushes, mow your lawn, and maintain the cleanliness of any outdoor furniture.
Remove dirt and weeds from the garden; clean the lawn furniture of dust and bird droppings.
Clean the seat cushions.
Clean the railings.
Use window cleaner to clean the glass railings.
Clear the pool of any leaves and other debris.
Clean any pool access ladders or safety railings.
Clean barbecue drippings and food that has been burned on.
Clean the terraces.
Clean any outside dining spaces and tables.
Tips: To get a tidy look from the outside, getting a pressure washing for your home exterior is also a good idea.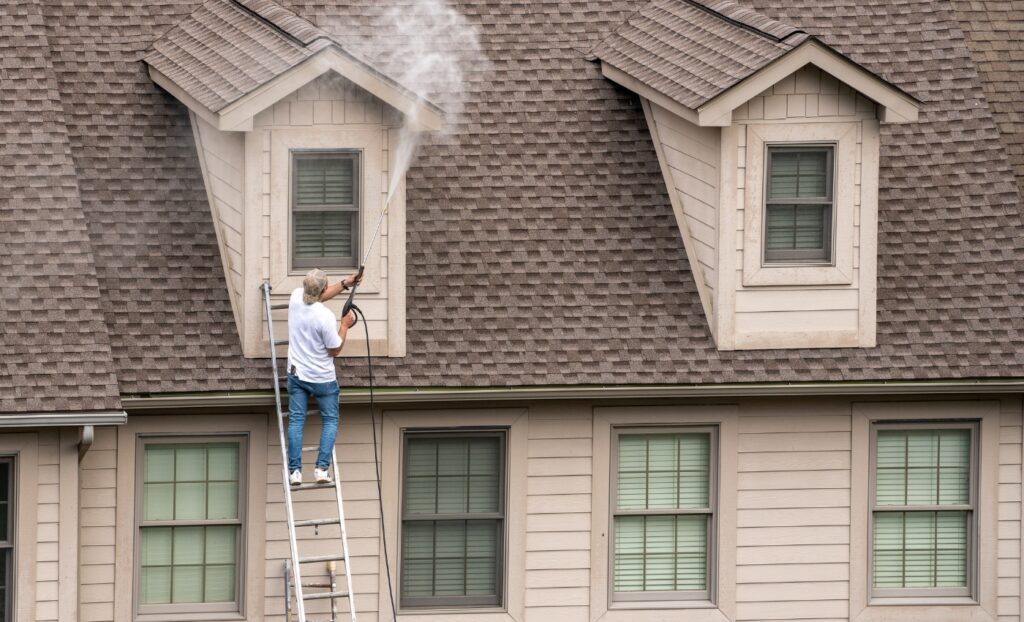 3 Quick Tricks to Simplify Your Cleaning Process
The cleaning tips above can help you set your rental to a higher cleaning standard. Besides, we have a few tips for you to manage your vacation rental cleaning checklist:
1. Consider Turnover Timings
Ensuring your cleaning plan will be done in just a few hours is pretty tricky. Extending the turnover time is something to consider if you or your cleaning team has trouble thoroughly cleaning homes between guests. Having extra time to clean can help you avoid stressing out and being panicked. 
2. Use an Automated Cleaning Scheduler
This is the best way to track and manage your cleaning changeovers. An automated cleaning assignment will save a lot of time from manually coordinating tasks and eliminates the chance of human error, so that creating a smooth operation.
3. Be Transparent with Guests
Most guests want to know more about the cleaning condition of the properties; they wonder whether their short-term rental has a standard cleaning. That's why we should communicate our cleaning process to potential guests. Besides, using a high cleaning standard as an advertising campaign is also a good idea. 
Contact for Help
At Sparkling and Beyond, we provide all of the necessary cleaning services. Our well-experienced staff are here to ensure you'll experience the best short-term rental cleaning service you've never seen. 
Moreover, we also have more and more cleaning programs waiting for you. From standard cleaning, deep cleaning, or even pressure washing, we ensure that you will be satisfied when enjoying our services.
Contact us now for a free quote!