Statistics show that 15 percent of 327 million people in the U.S. move annually. When people or businesses move, they want to ensure that their old properties will be cleaned thoroughly and their new setting is "work ready". This mass migration will be a good opportunity for the cleaning business. The "move-out/move-in cleaning" service offered by cleaning companies might fill this void for constantly moving businesses. It might be the perfect additional service and a fantastic approach to increasing income for your commercial cleaning business!
What are Move-out/Move-in Cleaning Services?
This type of service may encompass what we refer to as a deep cleaning service. Deep cleaning can include scrubbing, washing, dusting, and thoroughly wiping everything that needs. It may contain windows, blinds, cabinets, floors, ceilings, etc.
Plus, deep cleaning can require floor maintenance, a new floor finish, or buffing for hard floor surfaces and spotting carpets.
This task is more extensive than regular cleaning services; many companies face time constraints. Every business wants its place to be cleaned from top to bottom, and sometimes it comes up with a deadline. So, most owners want to start their new company as soon as possible.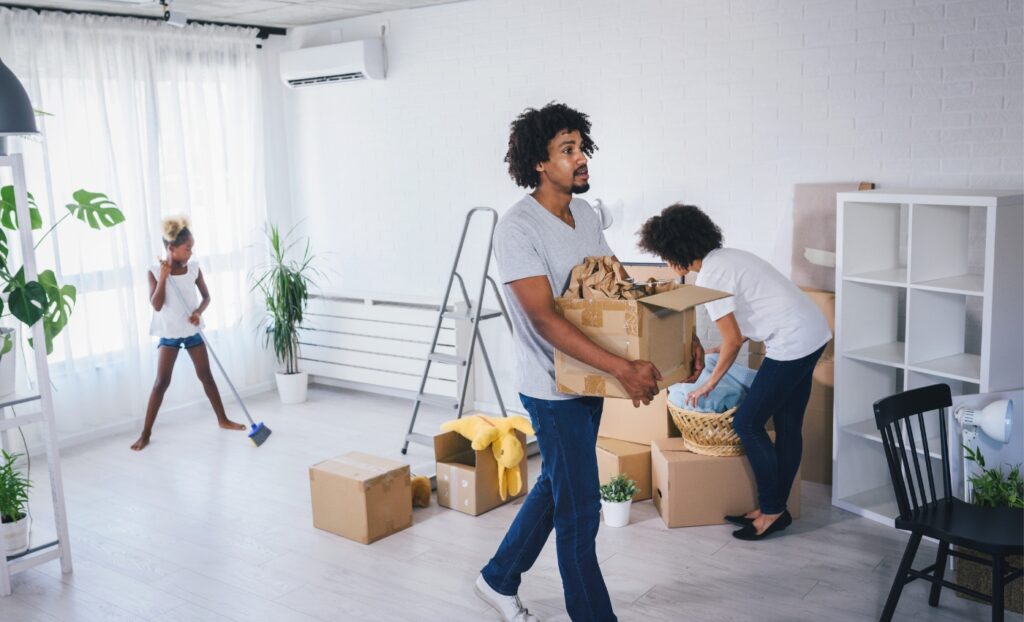 How to Find Opportunities to Provide Move-in/Move-out Cleaning Business?
If you're a start-up business, contacting commercial contractors or real estate offices is an excellent place to take the chance. However, if you've been running a cleaning service for a while, your clients will probably ask you to provide a move-out/move-in cleaning service. And this is a great chance to introduce to the world that you can take charge of this task as a service. A meeting with the point of contact could be necessary to estimate how long it will take to clean the building while starting move-in/move-out cleaning. You might be able to skip dealing with the estimate altogether if you've built a strong connection with the decision-maker. Remember to charge more for these specialized services if the work requires carpet extraction or hard floor maintenance.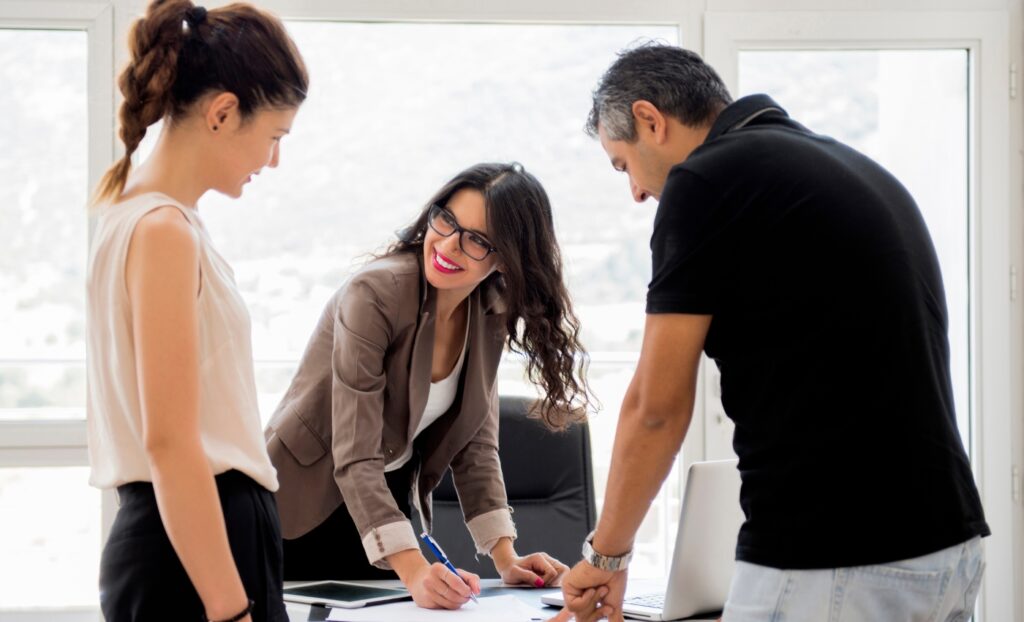 How Much Does the Move-in/Move-out Cleaning Cost?
The cost will depend on what type of facility you use to clean, cleaning specifications and even deadlines. The prices range from $25 to $40 per hour. Besides, it also relies on your cleaning business, expenses, overhead costs, and profit expectations.
Generally, your move-out/move-in cleaning cost can take more than 3 hours to get it done. But, this hour will increase if you're a company or building. That's why you can build your income if you price your service right and take on multiple tasks.
How to Start a Move-out/Move-out Cleaning Service?
It's necessary to have a plan before starting a new venture. Continue to read to find out some essential things you have to remember when beginning a move-in/move-out cleaning service.
1. Proper Equipment
Transportation must be the first consideration when starting a cleaning business; it's vital to ensure that your rental vehicle is large enough to hold vacuums, brooms, basins, cleaning supplies racks and other appliances. Typically, a commercial cleaning van needs to have space enough for all necessary equipment, and your vehicle should be stocked with all essential cleaning appliances.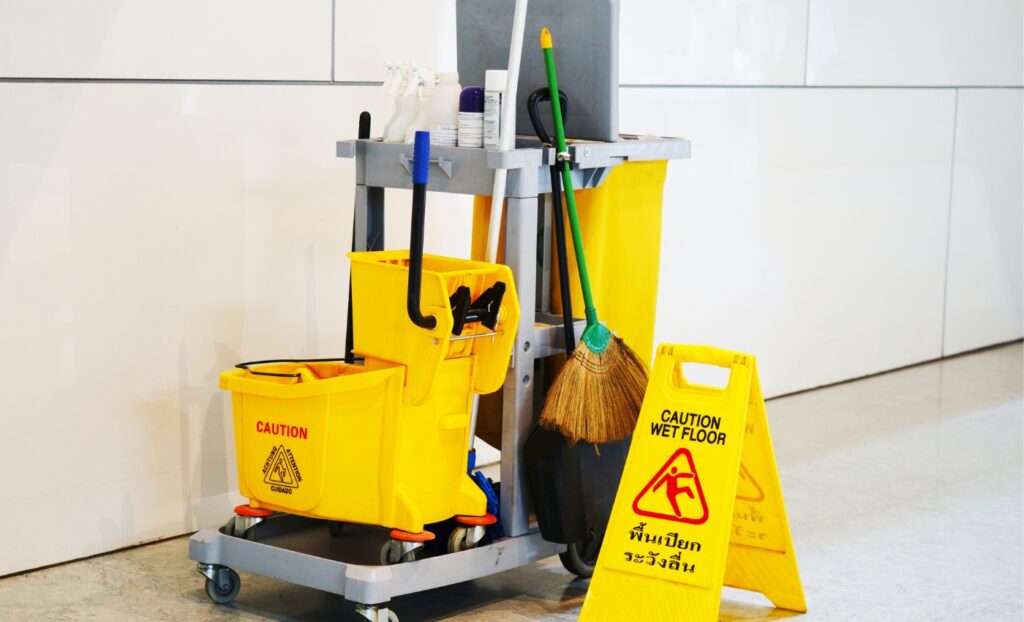 2. Customer Service
Not only take care of their house but also satisfy their experience. As a commercial cleaning business, you must show your customers your preparation, positive spirit and eagerness while working.
3. Licensing and Permits
Ensure you know any relevant licensing or permit requirements before undertaking your move-out cleaning service.
For example, you need to get a standard business license. Your equipment may require additional permissions, so check before doing it.
4. Acquiring Customers
You must have wanted your new service to be widely known and acquire new customers.
And one of the best ways to get the world to know about your service is to contact existing clients. Let's create a banner or information digital poster and place them in an email. Remember to ensure that the sign or banner includes your company name, logo, contact information, pictures, and some critical points of your new service.
On the other hand, using social networks such as Instagram or Facebook is also a good idea. In this way, your service information can reach existing and potential customers. Finally, don't forget to ask your clients whether they're pleased to follow you on social media to stay updated on any new offerings or deals.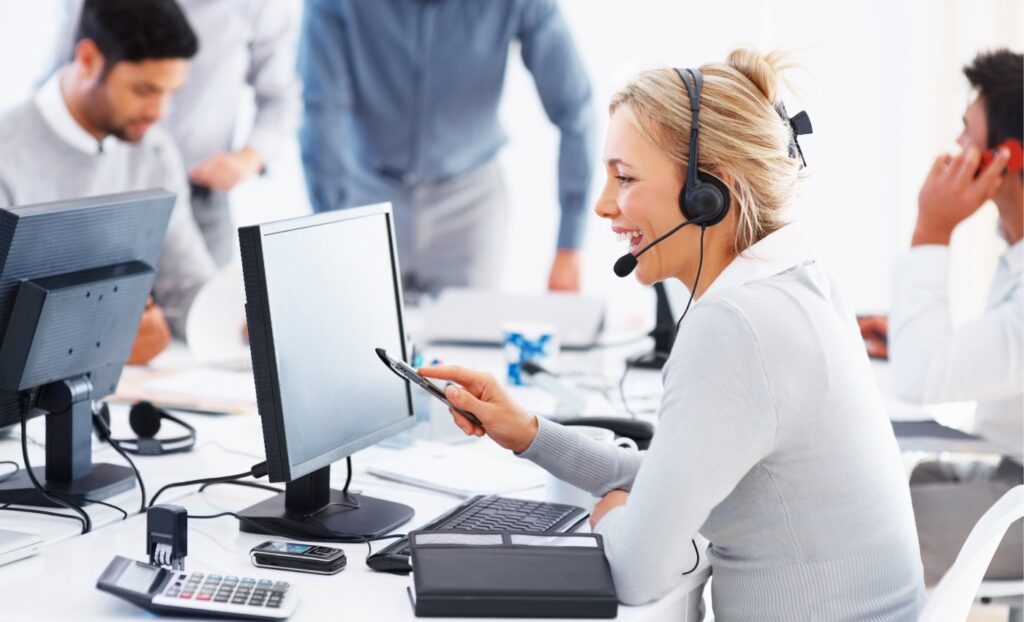 Some Tips and Techniques for Move-out/Move-in Cleaning Service
Start cleaning by removing all the large pieces of trash. Let's pick up all the waste that is too large to vacuum. This will help you save more time vacuuming.
Use a flat microfiber mop to clean doors, baseboards, walls, and ceilings.
Start cleaning the accumulated filth and grime after collecting the trash and vacuuming. Bowl cleaner, fume-free oven cleaner, window cleaner, all-purpose cleaner, degreaser, neutral pH floor cleaner, stainless steel polish, and furniture polish are some essential chemicals on hand. Use concentrated chemicals instead of RTU (ready-to-use) chemicals to save money.
Keep up on a range of hand brushes for both typical and specialty cleaning. For grout cleaning on countertops and ceramic tile floors, use grout brushes. Meetings can be used to clean the small crevices of faucets and other fixtures.
You can use a scrubbing pad, dry or wet. And they are used for scrubbing, scouring, and cleaning various surfaces, such as counters, staircases, walls, and railings.
Use white pads for surfaces like glass, chrome, stainless steel, and plastic. Green places tend to be more abrasive than white pads.
Conclusion
There're a lot of people moving annually whether it's individual or business. So, there will always be a need for a dedicated cleaning company that can provide professional and quality move-in/move-out cleaning services.
Whether you're just starting a cleaning business or already a well-established business, this service can put an extra income in your pocket.
Let Us Help You
As a well-established company, we're sure our experience will greatly help you with your new cleaning service. We're Sparkling and Beyond, we dignify customer service, the professional and well-technical cleaning method.
Moreover, to understand this type of service thoroughly, we'll give you a try and have a fair comment. We are pleased to have you as a great contributor to our company.
Besides, if you're looking for information about many services, you can visit our website to figure it out.
Click here to learn more about cleaning services!
To upgrade the content and demonstrate better experience and expertise, you can incorporate the following actionable ways:
Personalize the content: Share personal experiences and anecdotes related to move-out/move-in cleaning services. Talk about specific challenges faced in the field and how you overcame them. This will add a personal touch and demonstrate firsthand experience.
Provide case studies and testimonials: Include real-life examples of successful move-out/move-in cleaning projects you or your company have undertaken. Share before and after photos, client testimonials, and success stories to showcase your expertise and the quality of your work.
Offer practical tips and tricks: Go beyond general information and provide detailed, actionable tips and techniques for move-out/move-in cleaning. Share specific strategies you've used to clean certain areas or tackle common challenges efficiently. This demonstrates your in-the-field experience and expertise.
Incorporate industry statistics and research: Include relevant statistics, industry trends, or studies related to move-out/move-in cleaning services. This adds credibility to your content and shows you know about the industry.
Share unique insights: Provide unique perspectives or insights that differentiate your approach to move-out/move-in cleaning services. This could be a special technique you've developed, a focus on eco-friendly cleaning products, or innovative solutions to common problems. By sharing your unique insights, you position yourself as an expert.
Include visuals: Incorporate high-quality images or videos that showcase your work. This can include before and after photos, cleaning processes in action, or even client testimonials in video format. Visuals help reinforce your expertise and make the content more engaging.
Offer downloadable resources: Provide downloadable resources such as cleaning checklists, maintenance guides, or sample contracts that can help readers in their move-out/move-in cleaning endeavors. This demonstrates your willingness to share valuable resources and positions you as a trusted authority.
Update the content regularly: Keep the content up-to-date with the latest industry trends, best practices, or new insights. This shows that you stay current with the industry and continuously improve your knowledge and expertise.
By implementing these actionable ways, you can enhance the content and demonstrate a higher level of experience and expertise, ultimately aiming for a 10/10 rating.