Have you known that a typical computer's keyboard and mouse can contain more filth and bacteria than a toilet seat? This is particularly true in large offices with lots of staff. So, cleaning services will be what you need if you have an office.
Looking for a team of devoted cleaners to maintain the workplace tidy and germ-free, but not sure where to begin? There are multiple office cleaning services near me claiming to make your workplace flawlessly clean, but which is the best choice?
If that sounds like your concern, you've come to the right place. This article will discuss the top 10 office cleaning services you may need, so keep reading on!
1. Basic Cleaning
Basic cleaning is beneficial if you have a small-sized office that is not so untidy or unclean. This type of office cleaning service might include some tasks as below:
Cleaning shared spaces like the kitchen and bathroom

Wiping off surfaces

Sweeping and mopping the floors.
This is an excellent approach to maintaining tidiness and cleanliness in your office without worrying about the workload or schedule of your staff members. Additionally, it is simple to keep it up till the following round.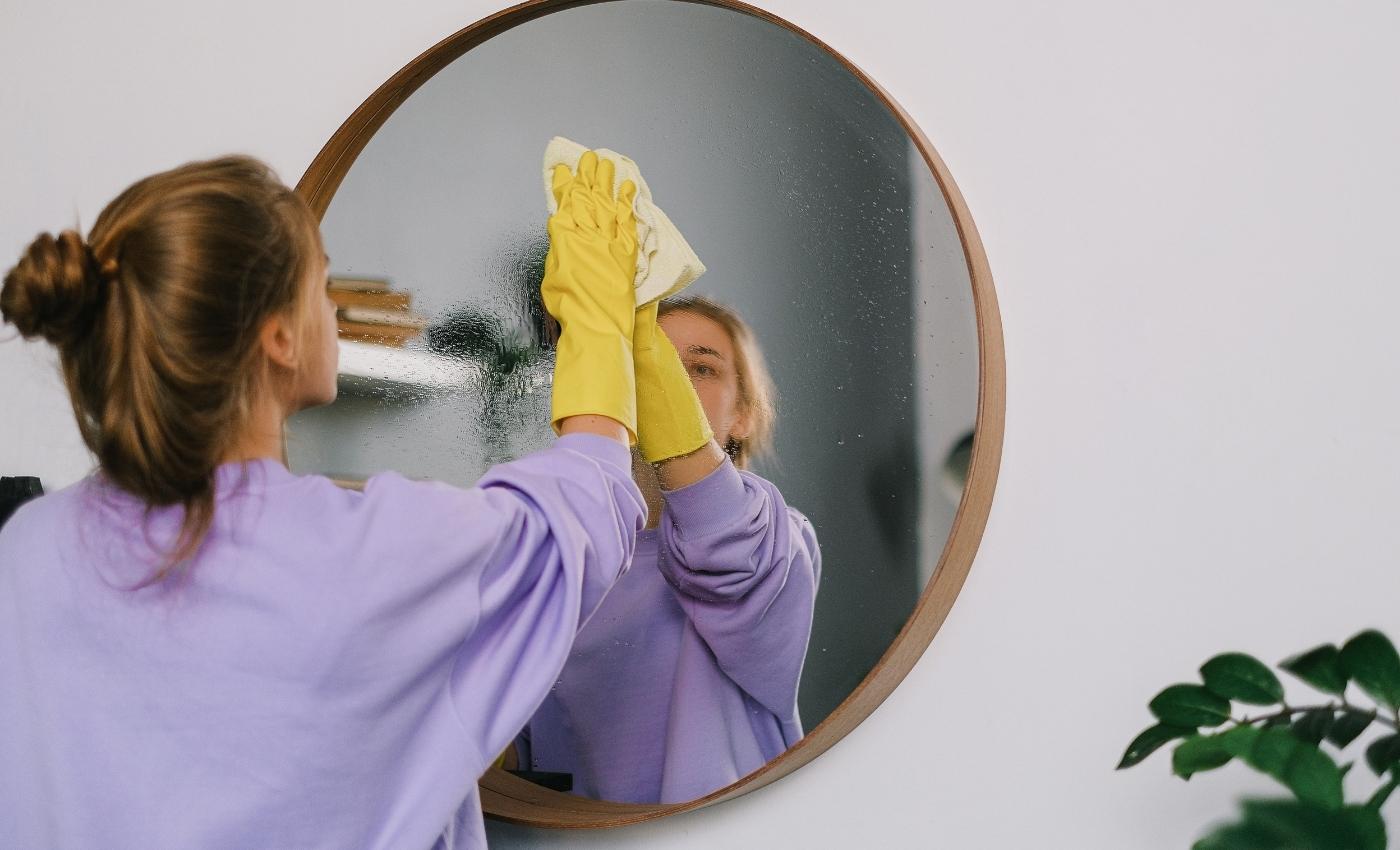 2. Deep Cleaning
Deep office cleaning is a more thorough cleaning service that includes more thorough cleaning and all the essential cleaning services. This entails:
To ensure that every surface in the workplace is clean and germ-free, you may need this service at least twice a year, preferably in the spring and the fall.
Related: How To Clean Office Floors Properly?
3. Intensive Infection
After the hit of the Covid-19 pandemic, the need for intensive cleaning has soared.
If you have a large workplace with hundreds of employees, deep disinfection is a service that should be on your shortlist of office cleaning. Smaller workplaces should also be disinfected to prevent the spread of germs and viruses.
This type of cleaning entails cleaning every single surface in the workplace, including desks, ceiling fans, faucets, and doorknobs. Note that to ensure the health and safety of staff, you need to let them work from home rather than stay in the office during the cleaning process.
After a few days, your office can be used again.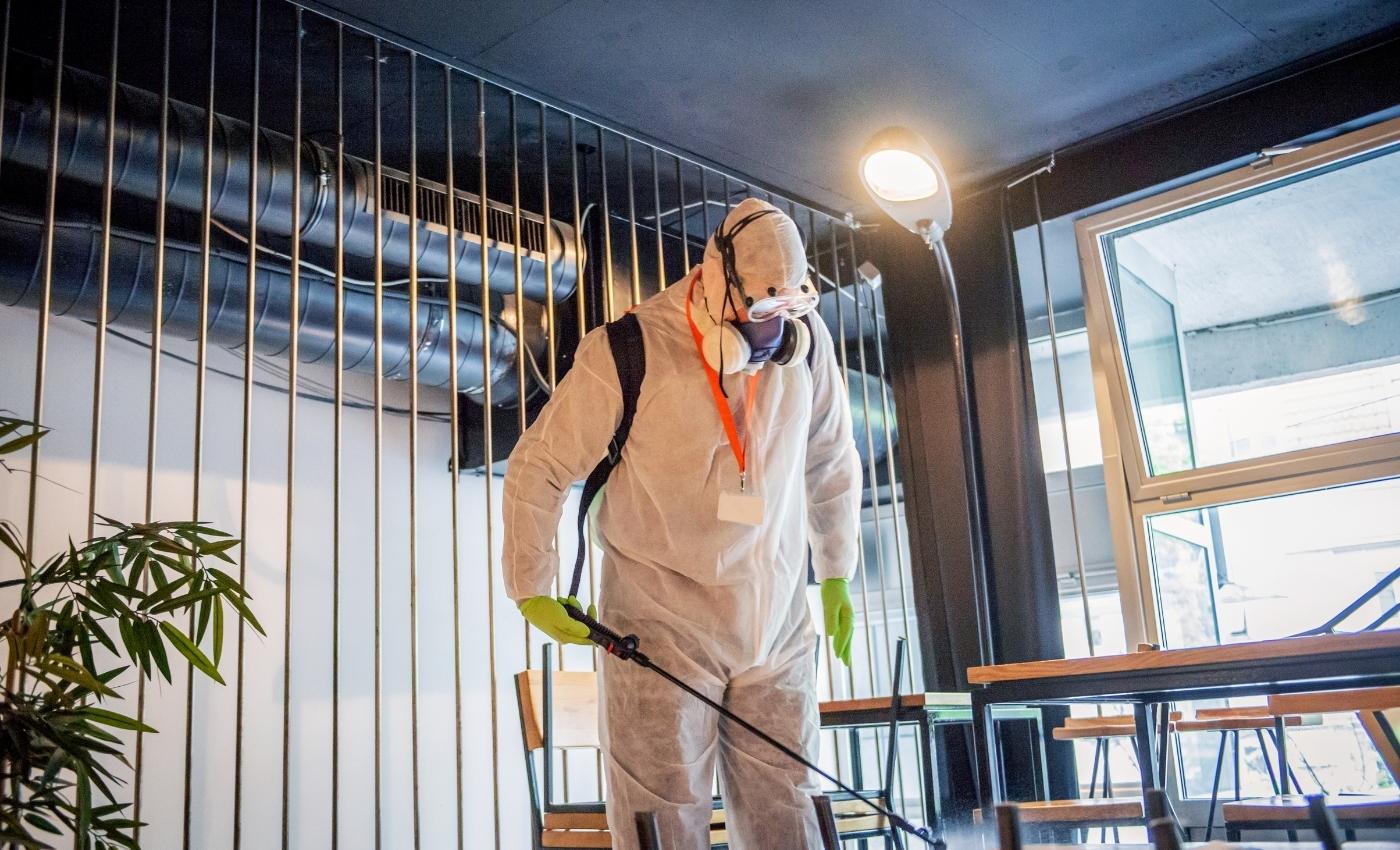 4. Surface Sanitization
When the cleaning crew just sanitizes the surfaces that receive the greatest traffic, this is sort of a light cleaning. Some surfaces that can be cleaned using this service are:
Bathroom

Kitchen

PC, Keyboards, desktops, mouse

Chair arms

Carpets
Surface sanitization is a perfect cleaning service for regular cleaning if you want your cleaner to visit the office more frequently. By doing this, you can ensure that their work area is spotless and devoid of contaminants, germs, and viruses.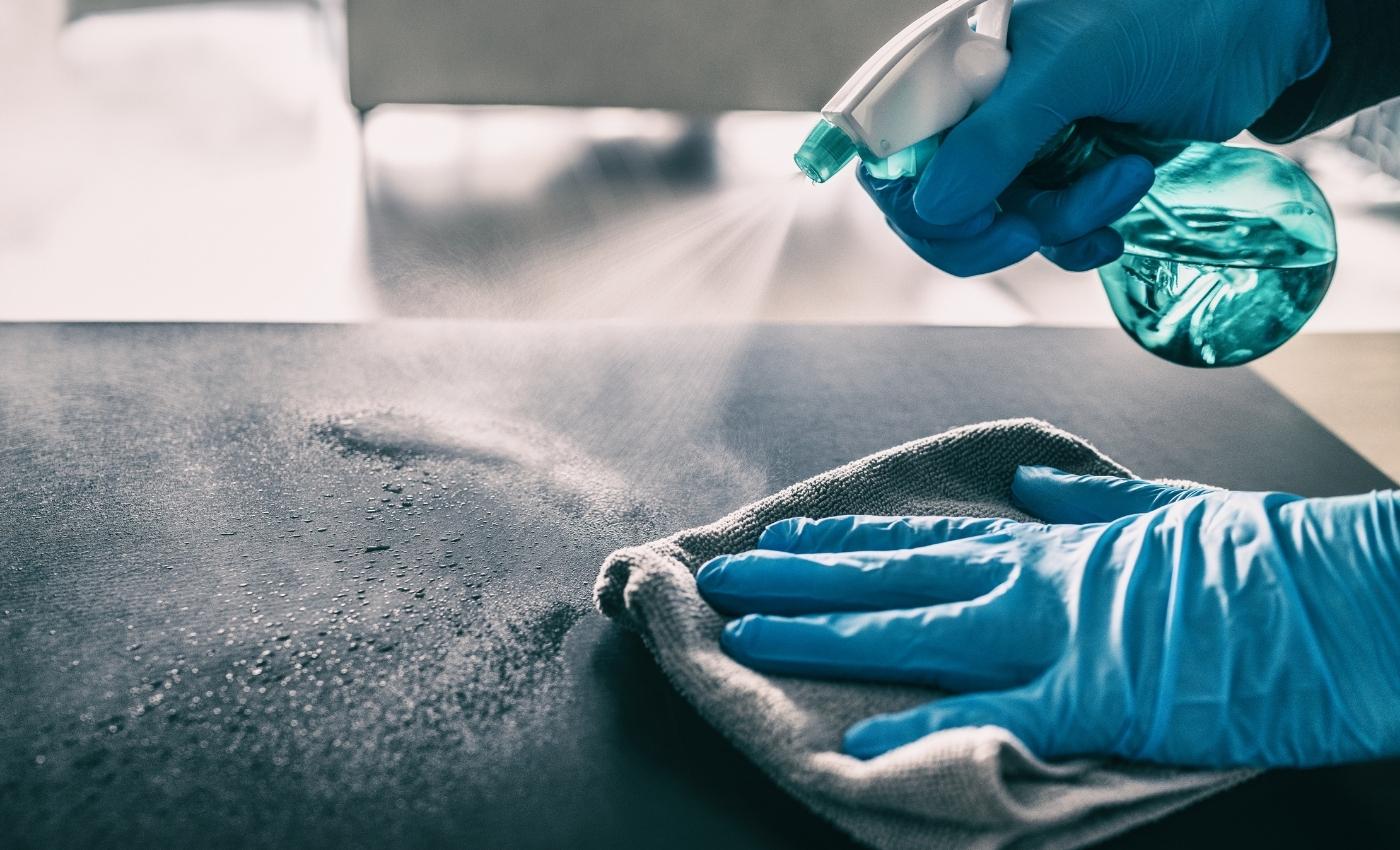 5. Interior and Exterior Window cleaning
Cleaning the windows outside the office building might be difficult. Thankfully, many office cleaning company like Sparkling and Beyond now can provide interior window washing in addition to this service.
This service will allow you to take advantage of the breathtaking views, bring more natural light into the office, and leave a fantastic impression on your clients and employees.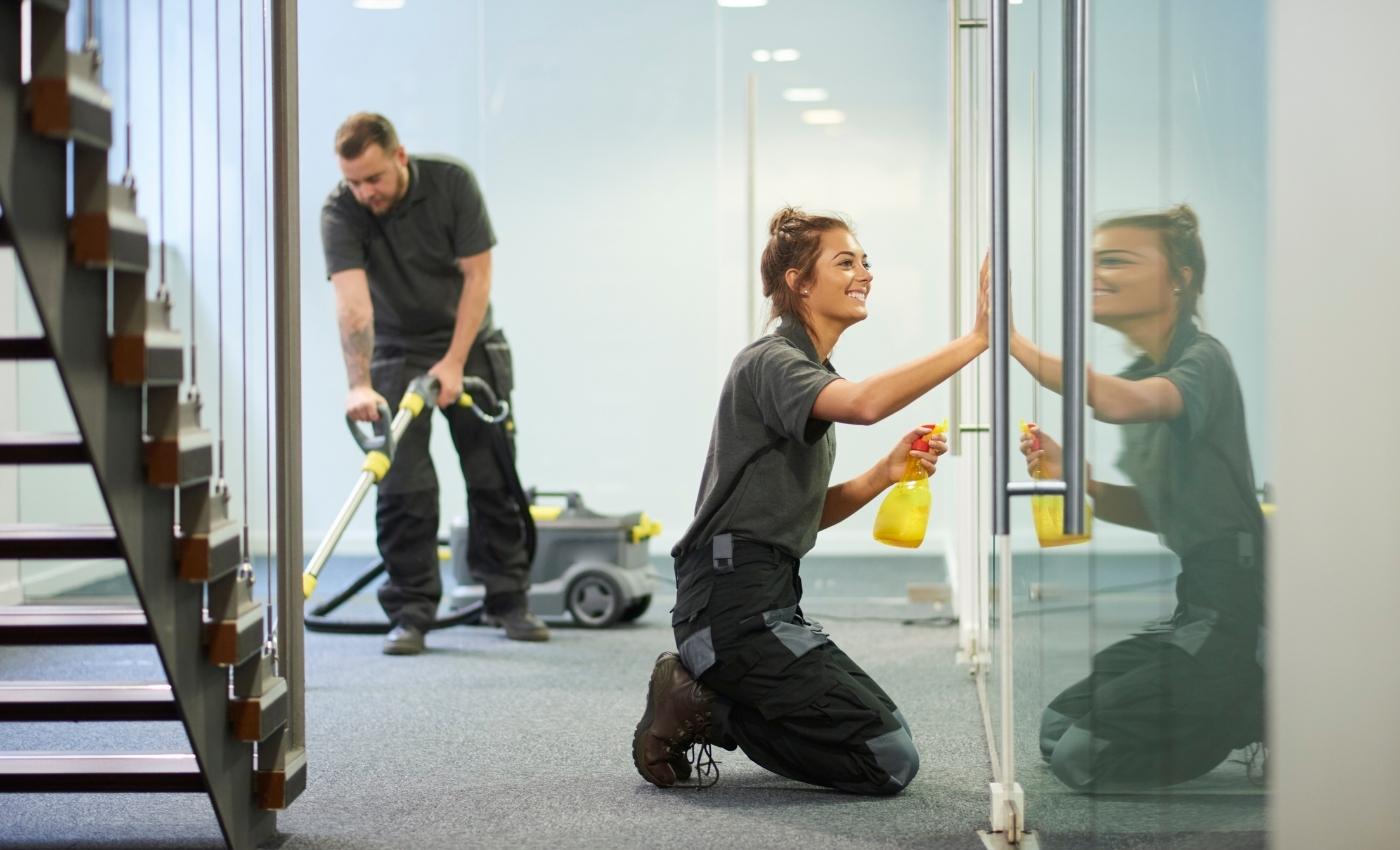 6. Janitorial services
The best option for large offices in a corporate building is janitorial services, which often cover everything from sweeping the stairs and cleaning the floors to bringing out the garbage.
To perform a terrific job and leave your office in perfect hygiene condition, they will need industrial-level cleaning chemicals and equipment.
7. Cleaning of blinds and drapes
Over time, certain workplace surfaces can become too unclean, but you wouldn't notice until you hire cleaners to bring them back to like-new condition.
The office's blinds and drapes can perfectly exemplify this case. This often happens: When blinds are opened or closed, someone sneezes!
This is because dust has accumulated in the blinds and drapes to such an extent that it triggers allergies in certain people.
Thus, you will sometimes need professional office cleaners to clean and disinfect your blinds and curtains using specific vacuums and equipment.
Related: How To Clean Vertical Office Blinds?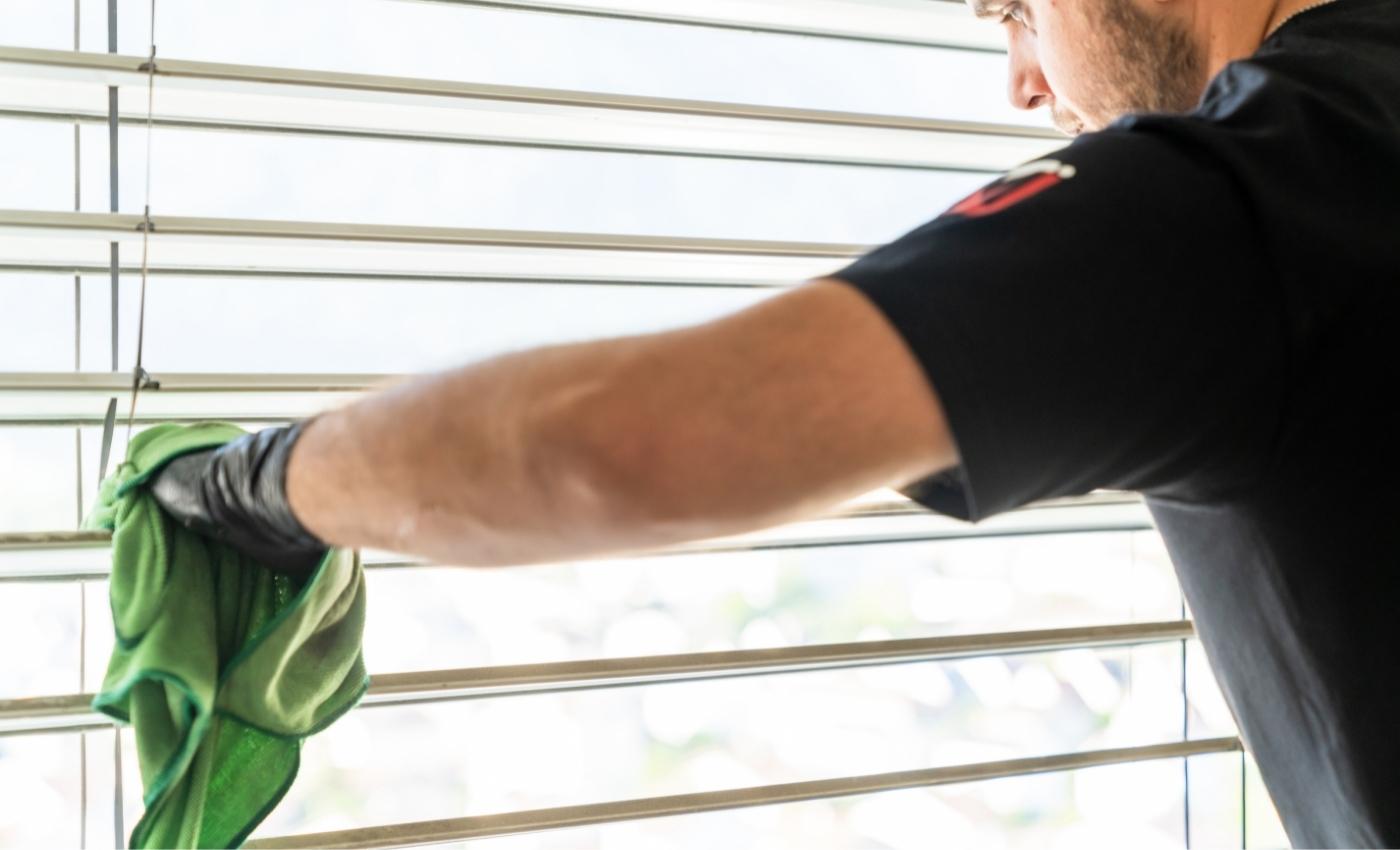 8. Floor and Carpet Cleaning
Many workplaces still have wall-to-wall carpeting, which may get quite unclean and is beyond the scope of weekly cleaning. These places kind of receive high foot traffic, so germs and smells can become a disaster without proper cleaning.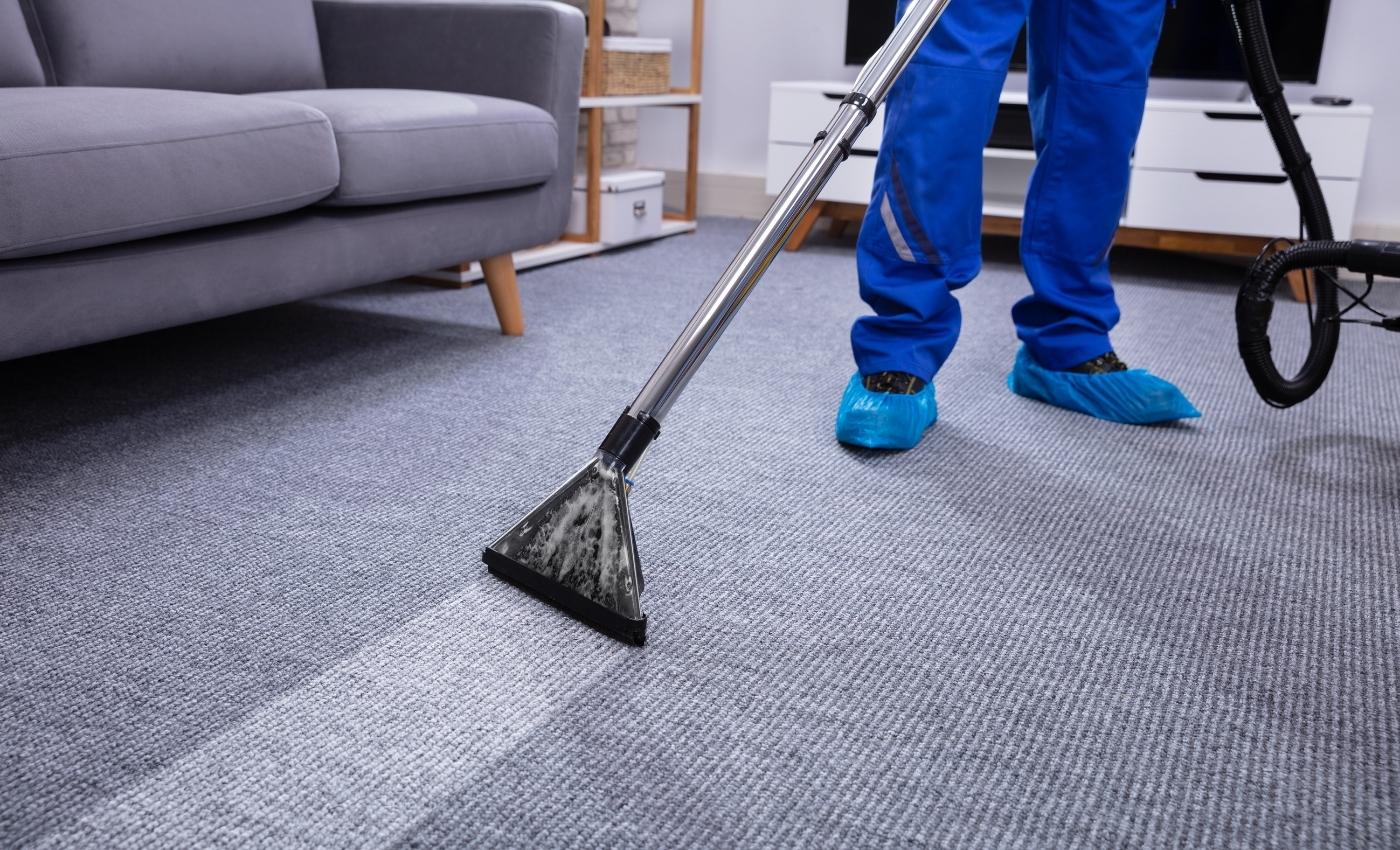 To get rid of all the germs, dust, and even carpet mites embedded in your carpet, ask your office cleaners whether they provide a specialist carpet cleaning service. This will not only deep-clean your carpet but will also disinfect it.
Related: How To Clean Office Carpets In Different Ways
9. Furniture and upholstery cleaning
High-traffic areas, including desks, chairs, coffee tables, and lounge sofas, require routine cleaning. This is especially valid for any workplace areas you utilize for relaxing, holding meetings, or conducting interviews.
Given that the cloth is incredibly absorbent and likely has a ton of accumulation from years of usage, surface cleaning and disinfection may not be sufficient.
10. Green cleaning
Green cleaning is the best option if you're interested in sustainability and take an environmentally friendly stance in your business.
You may use eco-friendly cleaning solutions or employ commercial cleaners specializing in green cleaning. Additionally, you may inform your cleaners of the brands or product categories you want them to utilize.
These days, employers and workers that care about the environment are increasingly interested in green cleaning. This is especially helpful if you want to keep your workplace free of harsh chemicals and provide your staff with a more natural atmosphere.
Using green cleaning office services will also demonstrate your concern for the health and welfare of any staff members who may be sensitive to conventional cleaning agents.
Maintaining a clean and sanitary workplace is essential for your employees' health and wellness, whether you have a large office space with many levels or a tiny office for you and your closest coworkers.
These office cleaning services will assist in transforming your workplace into a hygienic and fresh setting. Your staff members deserve and will enjoy working in it!
More advice on this can be found in our Office Cleaning section. If you want to work with a professional office cleaner with well-trained staff and diverse high-quality office cleaning services, don't hesitate to book Sparkling & Beyond now!
332 total views, 1 views today