Keeping a workspace clean is an essential aspect of maintaining a healthy and productive environment. However, the task of cleaning can be time-consuming, physically demanding, and often challenging for non-professionals. That's where professional janitorial cleaning companies come in. Hiring a professional janitorial cleaning company can have many benefits for your business, including:
1. Time-Saving
Hiring a professional janitorial cleaning company can free up your employees' time to focus on their work rather than cleaning. Professional cleaning companies have the expertise and equipment to clean efficiently and thoroughly, meaning they can complete the job in less time than non-professionals. The average homeowner or business owner is unlikely to have the same equipment waiting in a janitorial closet to extract dirt and allergens from carpeting. Even if they do, it's possible that equipment isn't properly cared for when it's not in use.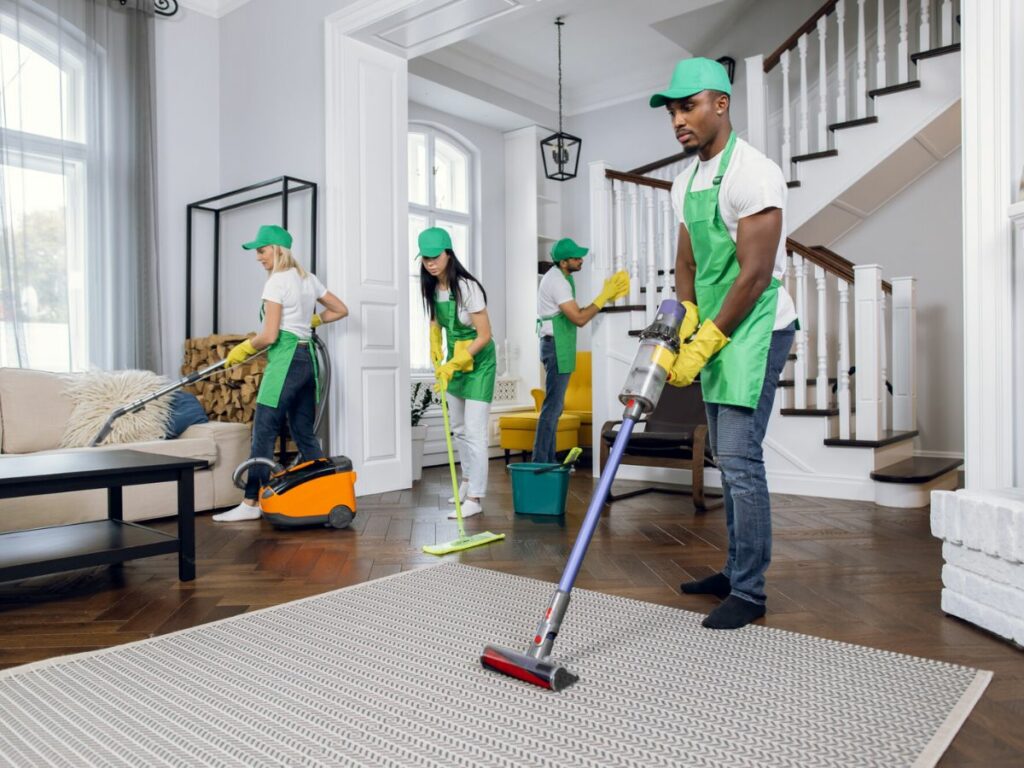 2. Consistent Cleaning
Professional cleaning companies have standard cleaning procedures and schedules, which ensures consistent cleaning of your workspace. You can trust that your office will be cleaned to the same high standard each time, promoting a healthy and hygienic working environment.
The best cleaning service will take extra care to meet your requirements. They understand that not all clients have the same preferences, and they are willing to tailor their cleaning services to your preferences.
If you're a homeowner or business owner, remember that you're in charge and can set the tone. That means being able to tell the cleaning service where you want them to concentrate their efforts.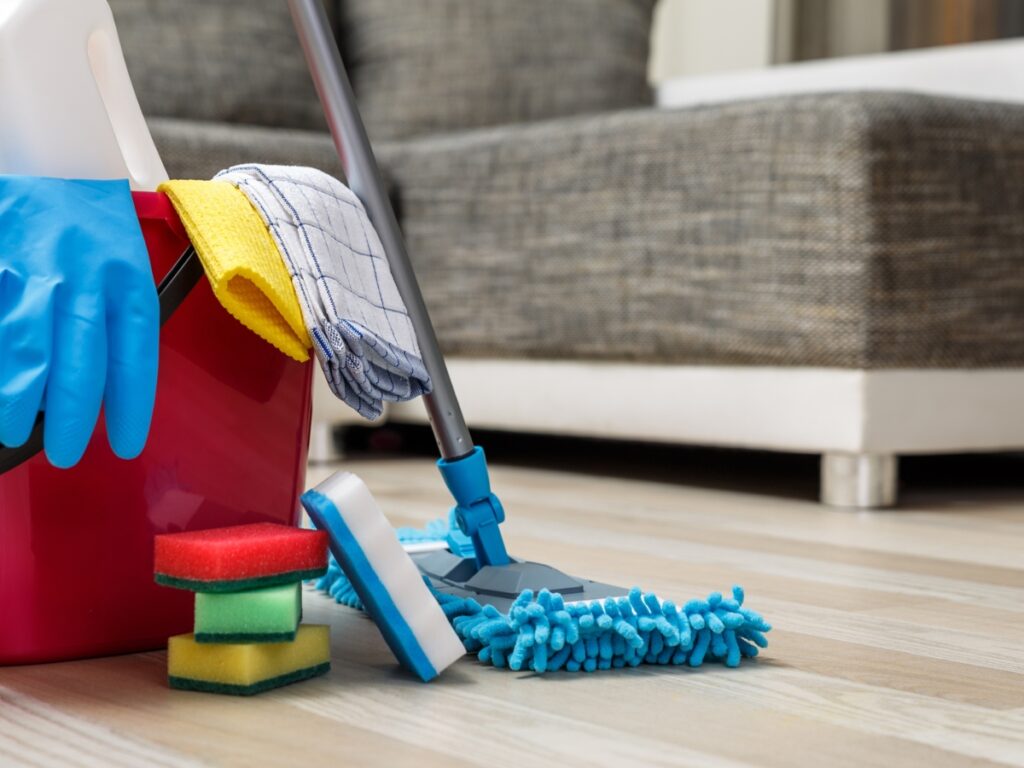 3. Improved Health
A clean office can have a significant impact on the health and well-being of your employees. Professional janitorial cleaning companies use high-quality cleaning products and equipment to remove dirt, dust, and other harmful pollutants from your workspace, reducing the risk of illness and allergies.
Besides, many professional janitorial cleaning companies use eco-friendly cleaning solutions and techniques that are safe for the environment and the health of your employees. This can help you reduce your carbon footprint and demonstrate your commitment to sustainability.
Relevant topic: 17 BEST ECO-FRIENDLY CLEANING PRODUCTS FOR YOUR HOME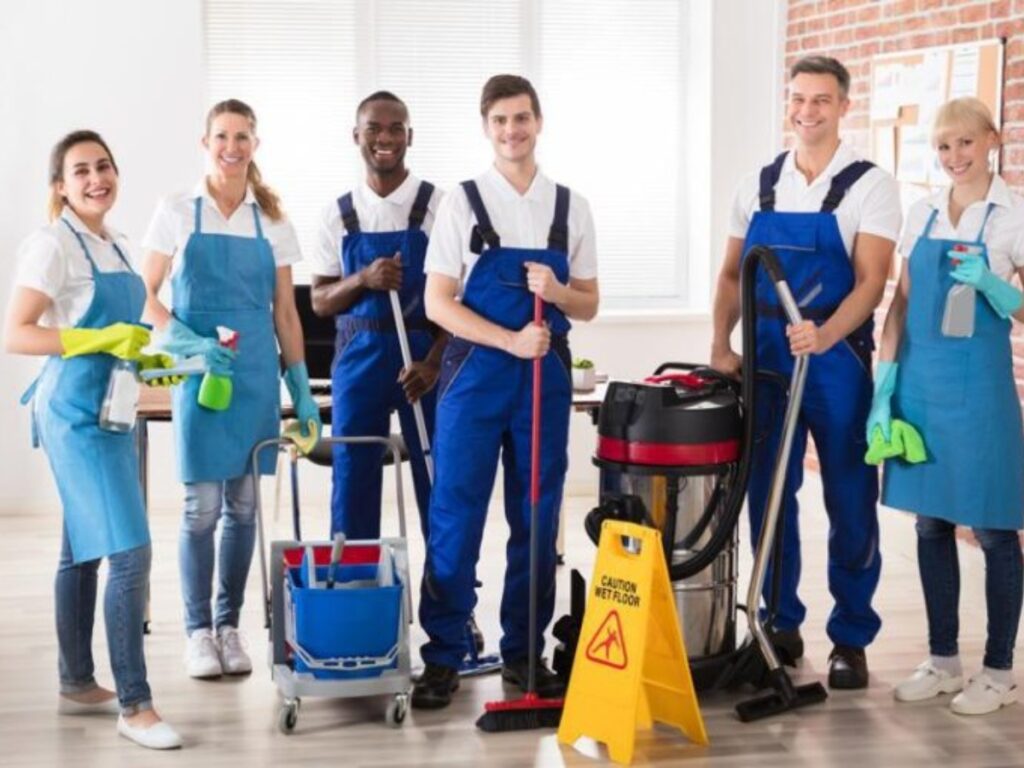 4. Improved Image
A clean office sends a positive message to your clients and customers. It shows that you care about your workspace, your employees, and your customers, so it makes your business more reliable. By hiring a professional janitorial cleaning company, you can ensure that your office always looks its best, which can help to improve your business's image.
5. Increased Life Enjoyness
While a clean and organized workspace can improve employee productivity, a neat and tidy house may make you feel relaxed and fresh. Working or living in a clean and clutter-free environment, we can focus on our work without distractions or protect our children from germs. In addition, a clean living and working space can improve morale, creating a positive and productive workplace culture.
6. Specialized Services
Professional cleaning companies offer specialized services such as carpet cleaning, window cleaning, and floor maintenance. These services can be time-consuming and require specialized equipment and expertise, which can be costly for businesses to perform in-house. By hiring a professional cleaning company, you can access these services without the additional expense of equipment and training. Also, janitorial services suppliers often provide customizable service packs so you can schedule it based on your budget, time and scale.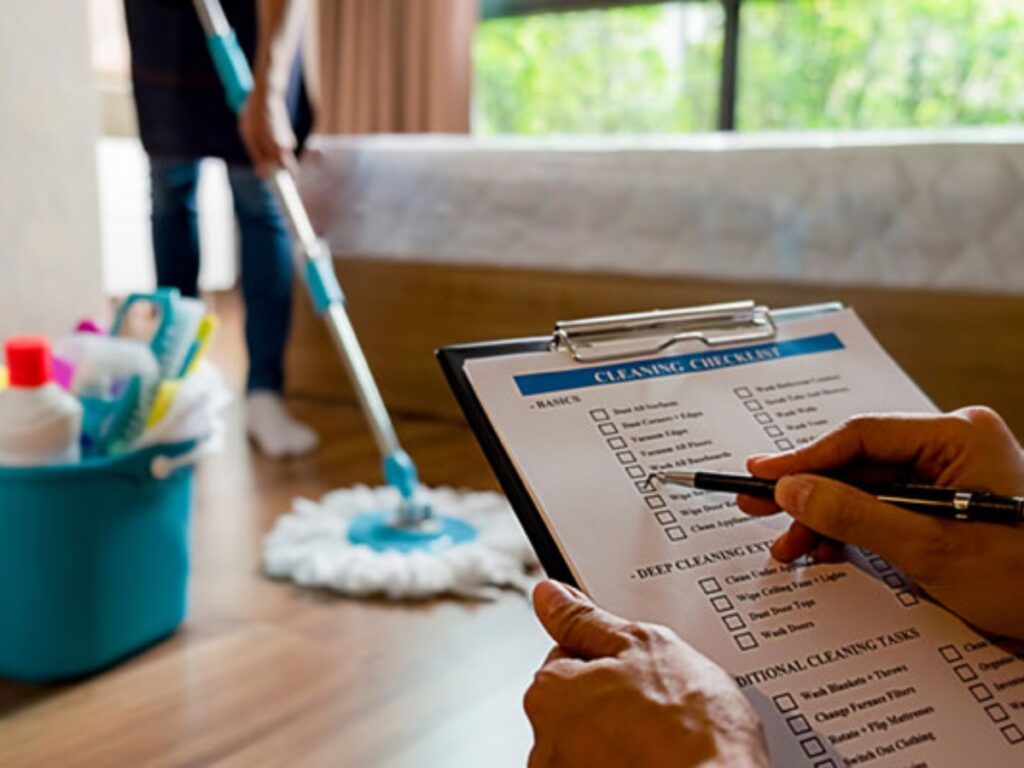 How to find a reputable janitorial service company?
As there are a lot of benefits when you hire a janitorial service, it is crucial that you find the right partner. Here are some steps you can take to find a reputable janitorial service company:
Ask for referrals: Ask your friends, family, or colleagues if they know of any reputable janitorial service companies that they have used before. Personal referrals are often the most reliable way to find a trustworthy service.
Check online reviews: Look for reviews of janitorial service companies in your area on websites like Yelp, Google Reviews, or Angie's List. Read positive and negative reviews to get a well-rounded sense of the company's reputation.
Check for licensing and insurance: Make sure that any company you are considering is licensed to operate in your area and has liability insurance. This will protect you in case of any accidents or damage that may occur while the company is working on your property.
Ask for references: Request references from the company and follow up with them to see if they are satisfied with the service provided.
Inquire about their cleaning process: Ask the company about their cleaning process, the equipment and products they use, and how they ensure quality control. A reputable company will be happy to provide you with this information.
Get multiple quotes: Get quotes from several different janitorial service companies to compare prices and services offered. Remember that the cheapest option may not always be the best choice.
In conclusion
Hiring a professional janitorial cleaning company can have numerous benefits for your business. Not only can it save time and improve productivity, but it can also promote a healthy and hygienic working environment, improve your business's image, and provide access to specialized cleaning services. We hope our article has helped you to work out should you hire a janitorial service company or manage it in-house.
You may concern:
THE CLEANING INDUSTRY AND SUSTAINABILITY: CLEAN AND GREEN FOR THE FUTURE
Make it green with us!
In Sparkling and Beyond, we not only give you a list of eco-friendly cleaning products, but also help you to make some from materials available at your home!
In case you need to refresh your living space, at sparklingandbeyond.com, we provide you with affordable and reliable cleaning services and a lot of helpful tips.
Feel free to contact us today! Our experienced cleaning experts are waiting for you!