Are you tired of spending hours scrubbing your floors and cleaning every nook and cranny in your home? Deep cleaning can be a daunting task, but the benefits are undeniable. From improving indoor air quality to reducing allergens, deep cleaning services can transform your living space. But what's the difference between tackling this chore independently versus hiring professional cleaners? In this blog post, we'll explore the pros and cons of each option so that you can decide which type of deep cleaning service is right for you. So sit back, relax, and dive into the world of deep cleaning!
The benefit of deep cleaning services
Deep cleaning services are essential for maintaining a healthy living environment. Regular cleaning can eliminate surface-level dirt and grime, but deep cleaning removes hidden bacteria, germs, and allergens that can cause health issues. When you have pets or young children in your home, it's even more crucial to ensure that every corner of your house is clean.

One significant benefit of deep cleaning services is improved indoor air quality. Dust mites, pet dander, pollen and other airborne contaminants can accumulate over time in carpets and upholstery leading to respiratory problems. Deep cleaning helps reduce these pollutants by removing them from the source.

Another advantage of hiring professionals for deep cleaning services is the thoroughness they provide compared to self-cleaning efforts. Professional cleaners use specialized equipment like steamers and vacuums with high-powered suction capabilities to remove dirt particles embedded within fibers that traditional vacuuming cannot reach.

Deep cleaning services help prolong the lifespan of furniture and appliances by preventing wear-and-tear caused by accumulated dust particles, thus saving you money on costly repairs or replacements.

Professional deep cleaning services should be viewed as an investment in one's well-being rather than an expense.
Related: Deep Cleaning vs Regular Cleaning: What's The Difference?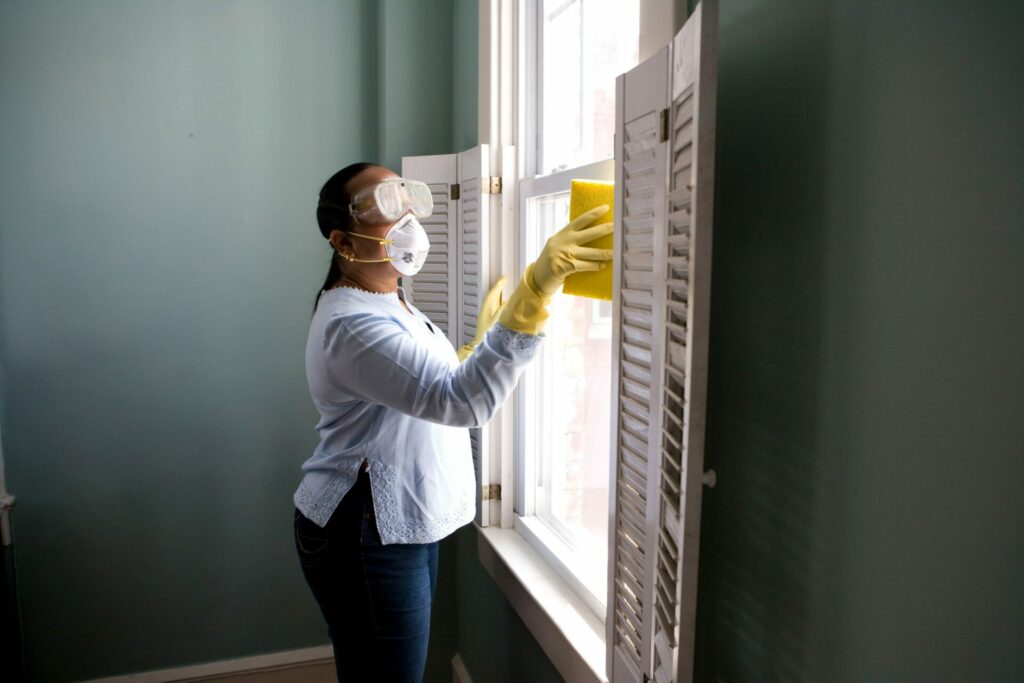 Why You Should Consider Deep Cleaning Services
Keeping your home clean and tidy is essential for the health and well-being of everyone living in it. However, regular cleaning may not be enough to eliminate dust, dirt, and allergens that accumulate over time. This is where deep cleaning services come in handy.

Deep cleaning involves thoroughly cleaning every nook and cranny of your home. It goes beyond what you can achieve with regular cleaning by targeting places often overlooked, such as baseboards, vents, blinds, ceilings, and inside appliances.

By hiring a professional deep cleaner, you will have access to specialized equipment, such as steam cleaners which help eliminate bacteria from surfaces without using chemicals. Professional cleaners also use eco-friendly products safe for pets or children with allergies.

Deep cleaning services are especially beneficial if you're moving into a new house or apartment so you can start fresh without worrying about someone else's messes. Additionally, it's perfect for those who don't have the time or energy to do the job themselves.

Deep cleaning services provide peace of mind knowing that your home has been cleaned thoroughly by professionals who know precisely what they're doing.
Related: Why Professional Standard Cleaning Is Worth The Investment
The Difference Between Professional and Self-Cleaning
When it comes to deep cleaning your home or office, you have two options: professional cleaning services or self-cleaning. While both options have their benefits and drawbacks, there are some key differences between them.

Firstly, professional cleaners come with experience and expertise in deep cleaning. They know which areas require more attention and can clean even the toughest stains. On the other hand, self-cleaning requires a lot of time and effort. You may not be able to achieve the same level of cleanliness as professionals due to a lack of knowledge and equipment.

Another difference is hiring professional cleaners means you don't need to worry about purchasing expensive cleaning supplies or equipment. Professionals bring their products that effectively remove dirt and grime from various surfaces. Self-cleaning may cost you more money if you need new tools for tough jobs.

While self-cleaning is a viable option for those who enjoy doing things themselves, hiring professionals will give you peace of mind knowing that experts handle all aspects of the job effectively and efficiently.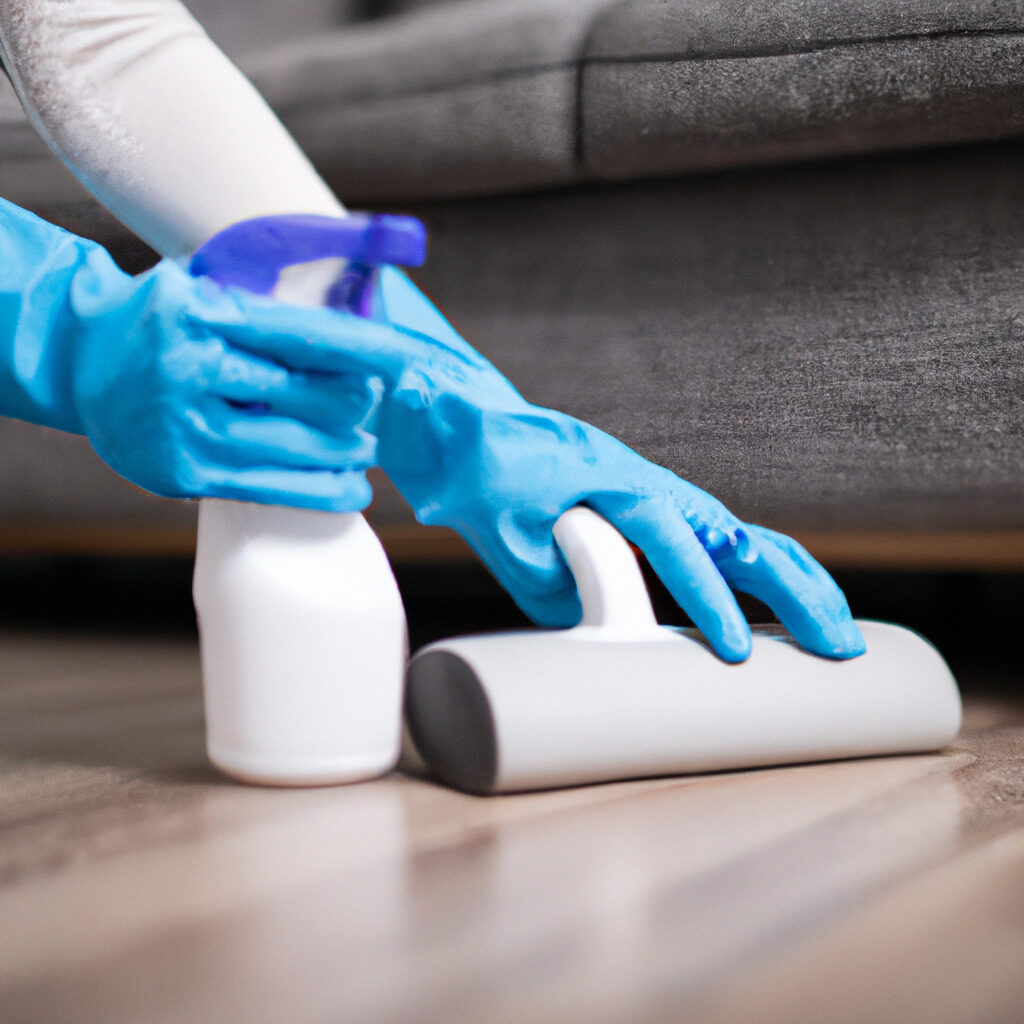 The Pros and Cons of Each Type of Cleaning Service
Two options for deep cleaning services are hiring a professional cleaner or doing it yourself. Each method has its pros and cons.

Professional cleaners have the advantage of experience and expertise. They use specialized equipment and cleaning products to tackle every nook and cranny in your home. They can also save you time and effort since they handle all your work.

However, hiring a professional cleaner can be costly. It may not fit everyone's budget, especially if you need frequent deep cleaning services.

On the other hand, self-cleaning is more affordable as it only requires your time and energy. You control which areas of your home get cleaned and how often. Plus, you can use natural cleaning products instead of the harsh chemicals some professionals may use.

But self-cleaning does require more effort on your part. To avoid missing spots or leaving germs behind, you must ensure everything is thoroughly cleaned.

Ultimately, deciding between professional or self-cleaning depends on your personal preferences, budget, and need to clean your home thoroughly.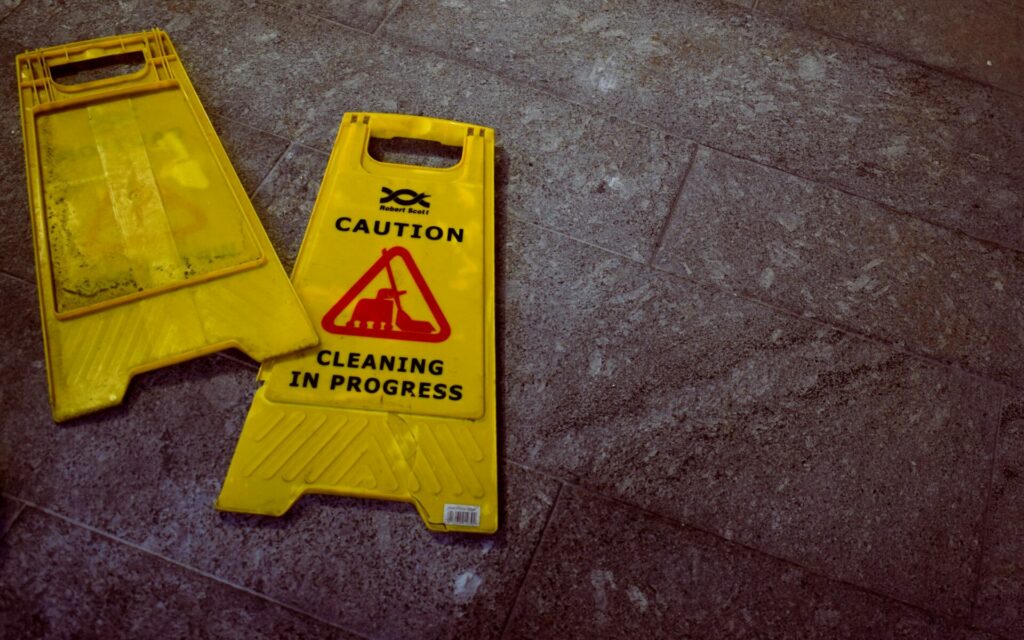 Which is Right for You?
When it comes to deep cleaning services, there are two main options: hiring a professional cleaner or doing it yourself. Both have advantages and disadvantages, so deciding which cleaning service is exemplary depends on your needs and preferences.

Hiring a professional cleaner may be the best option if you lead a busy lifestyle with little spare time. Professional cleaners offer high-quality services that are efficient and thorough – leaving your home spotless without any effort required from you.
Professional deep cleaning services offer distinct advantages over self-cleaning when it comes to maintaining a clean and healthy environment. With their expertise, specialized equipment, and attention to detail, professional cleaners can effectively eliminate dirt, grime, and harmful pathogens, ensuring a deep and thorough clean.
Need more help? We're here for you!
By entrusting your cleaning needs to the professionals at Sparkling and Beyond, you can unlock the benefits of a new space that promotes well-being and productivity. Don't settle for surface-level cleaning; choose the experts who exceed expectations in providing exceptional results. Experience the difference between professional deep cleaning services and let us transform your space into a sparkling haven of cleanliness. Contact us today to schedule an appointment and embark on a journey toward a cleaner, healthier environment like never before.
If you have any other cleaning problems or are struggling with cleaning tips, click here to view our blogs. We have a lot of helpful information just for you!
Feel free to contact us today! Our experienced cleaning experts are waiting for you!
If you want to check our availability and pricing, please check here.