Are you tired of spending your precious weekends cleaning instead of enjoying quality time with loved ones? Don't let the misconception of expensive services hold you back! Investing in a professional cleaning service can save you money in the long term. Sparkling and Beyond explores the advantages of hiring our trusted cleaning experts, including time-saving benefits, prevention of costly repairs, and home value maintenance. In this article, we'll delve into how our services can free up your schedule, provide essential tips for maximizing our offerings, and help you find a reputable cleaning company near you. Say goodbye to endless chores and hello to more quality time by outsourcing your cleaning needs!
Cost-Effective Cleaning Solutions
The cost of hiring a cleaning service varies depending on several factors. The size and condition of your home, the frequency of cleanings, and the specific services you require can all impact the total cost. On average, homeowners spend between $100 and $200 per visit for a professional cleaning.
Some companies may charge by the hour, while others may offer flat rates based on square footage or number of rooms. Getting quotes from multiple companies and comparing their pricing structures is vital to find one that fits your budget.
Remember that investing in a cleaning service can save you money over time. Regular cleanings can prevent wear and tear on your home's surfaces and appliances, leading to costly repairs. Plus, outsourcing your cleaning needs allows you more time to focus on work or leisure activities.
Don't let fear of high costs deter you from considering a professional cleaning service for your home. With careful research and budgeting, finding an affordable option that meets your needs is possible without breaking the bank.
Related: Deep Cleaning Services: Its Benefits And Advantages Of Experts Vs. Self-Cleaning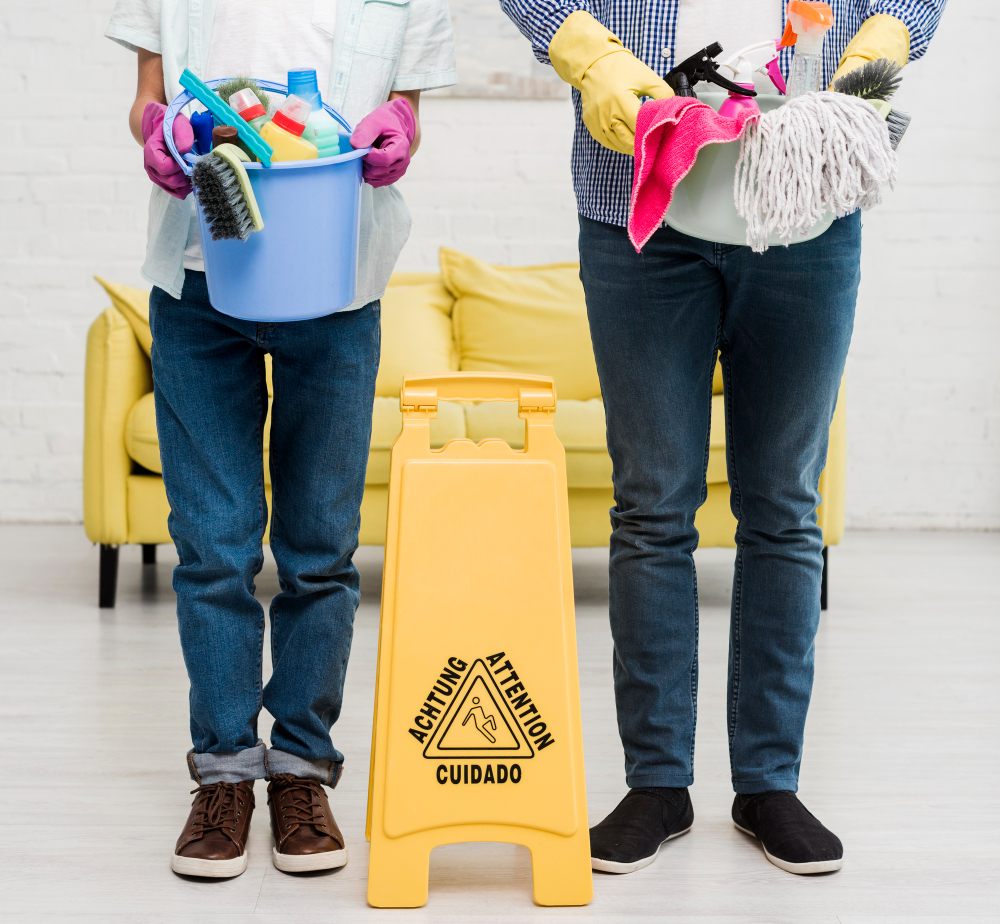 How often should you have your home cleaned by a professional?
Maintaining a clean and hygienic home is crucial for your health and peace of mind. Various factors come into play to determine the ideal cleaning schedule, such as your household size, lifestyle, budget, and personal preferences.
Those living alone or with fewer family members may require less frequent cleaning than those with large families or pets. However, it's recommended to schedule deep-cleaning services at least once every three months to ensure your home remains hygienic and germ-free.
If you have kids who are prone to allergies or asthma attacks, it's advisable to hire a professional cleaner more frequently. Dusting surfaces regularly can help reduce allergens in the air and keep everyone healthy.
Similarly, if you enjoy entertaining guests regularly or have a busy work schedule that doesn't give you much time for housekeeping tasks, hiring bi-weekly or weekly cleaning services might suit you.
What are the benefits of hiring a professional cleaning service?
Hiring a professional cleaning service can offer numerous benefits that save you time, energy, and even money in the long run. For one, it ensures that your home is always clean without sacrificing your precious time. This way, you can focus on other important tasks or relax after a busy day.
Moreover, professional cleaners have the right equipment and supplies to do the job efficiently and effectively. They also have training and experience tackling various cleaning challenges like tough stains or hard-to-reach areas.
Another benefit of hiring a cleaning service is that it helps maintain indoor air quality by removing dust and allergens that may accumulate over time. This is particularly beneficial for those with allergies or respiratory issues.
Moreover, regular professional cleaning can extend the lifespan of carpets, upholstery, and other household items by preventing dirt buildup, which causes wear and tear over time. This translates into savings as replacement costs are avoided.
Last but not least, some cleaning services even offer eco-friendly options using non-toxic products that are safe for both people and pets while still being effective at keeping homes clean – a bonus!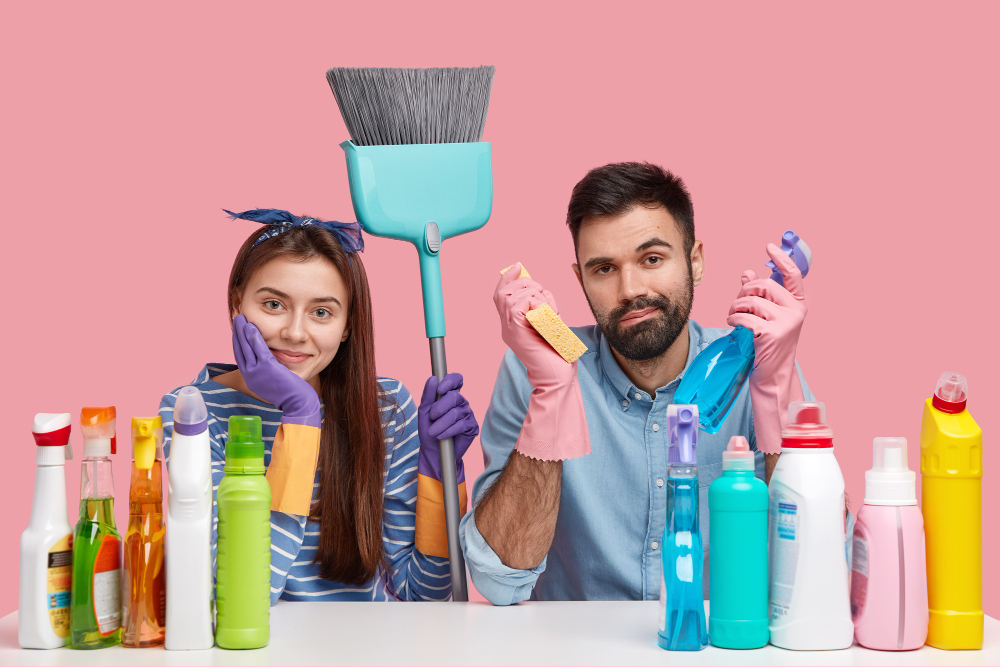 Tips for getting the most out of your cleaning services
When you hire a cleaning service, it's essential to make the most of your investment. Here are some tips for getting the most out of your cleaning services:
Clear Communication: Communicate your expectations and specific requirements to our cleaners before they begin work. This ensures that they understand your preferences and can deliver a personalized cleaning experience.
Prioritize Areas: Identify the areas in your home that require extra attention and communicate them to our team. You can achieve optimal results by prioritizing these areas during each cleaning session.
Pre-Cleaning Preparation: Tidying up your home before our arrival can save time and reduce costs. A clutter-free space allows our cleaners to navigate quickly and carefully examine every corner.
Regular Cleaning Schedule: Scheduling regular cleanings will help ensure that everything stays consistently tidy so there's no need for deep cleans or extra hours being charged by the cleaner every time they come over.
Provide Feedback: We value your satisfaction and encourage open communication. Feel free to provide feedback regularly so we can promptly address any concerns and ensure your ongoing satisfaction.
By following these tips, you will get the most out of your investment and keep a neat living environment without breaking the bank!
Related: Stay Organized And Clean In Your Home On A Tight Budget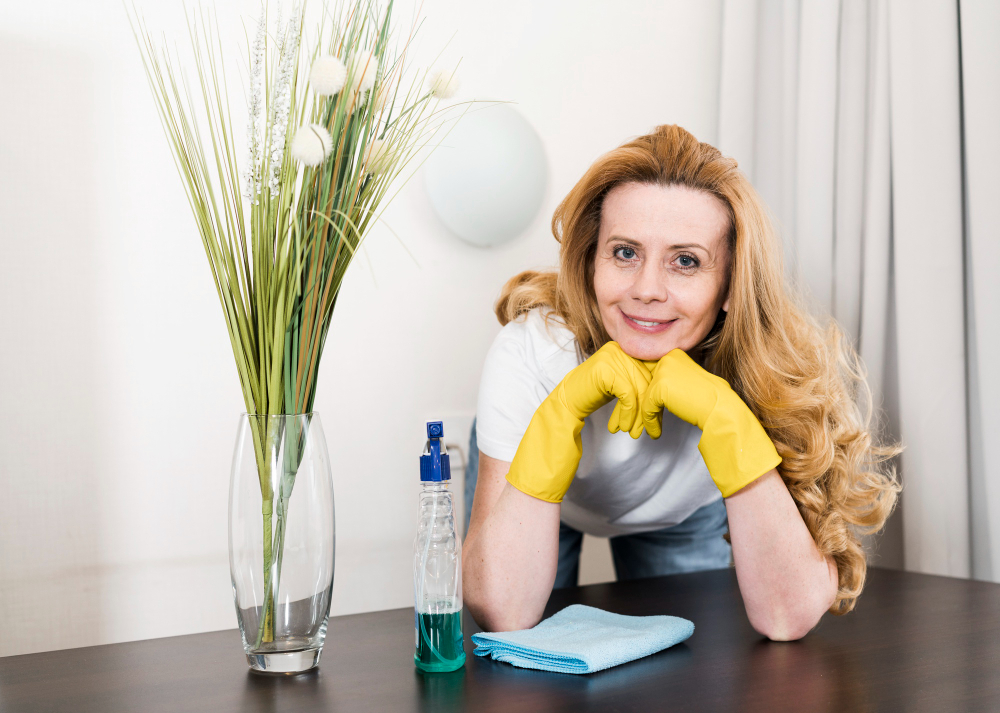 Have you got your Idea? 
Keeping your home clean and organized on a tight budget can be difficult, but it is doable with the right tips and tricks.
With flexible scheduling options and a team of skilled cleaners, we guarantee a clean, organized home that promotes good health and well-being. Don't let concerns about finances or the perceived value deter you from experiencing the benefits of professional cleaning services. Give Sparkling and Beyond a try, and you'll be amazed at how much time and money you can save while maintaining a pristine living environment.
Feel free to contact us now!