The majority of cleaning services provide both standard home cleaning services and a more intensive home cleaning. When you engage a cleaning business for the first time, it may be difficult to understand the differences between these services. Learn more about deep cleanings versus standard home cleaning services by reading this blog post, then choose the one that's right for you.
The difference between standard home cleaning services and deep cleaning
In some households, vacuuming and washing down the countertops are daily tasks, so that is obviously a routine cleaning. But how frequently do you clean the fan blades and the oven? It's time for a deep clean if it's time to do all of those sporadic jobs.
Fortunately, deep cleanings, which eliminate your home's slowly accumulating dirt and grime, only need to be done a few times a year. We'll help you understand what a deep cleaning entails and how it differs from standard home cleaning services, whether you're hiring a house cleaning service or performing the work yourself.
Cleaning your house from top to bottom could take too much time out of your hectic schedule. Homeowners can routinely clean their homes by doing the dishes, doing the laundry, and wiping down surfaces that are frequently touched. Daily activities sometimes neglect time-consuming jobs, such as dusting hard-to-reach areas behind furniture or cleaning within kitchen equipment. To keep up with these kinds of tasks, a comprehensive clean is required. During a deep clean, the frequently disregarded duties are completed.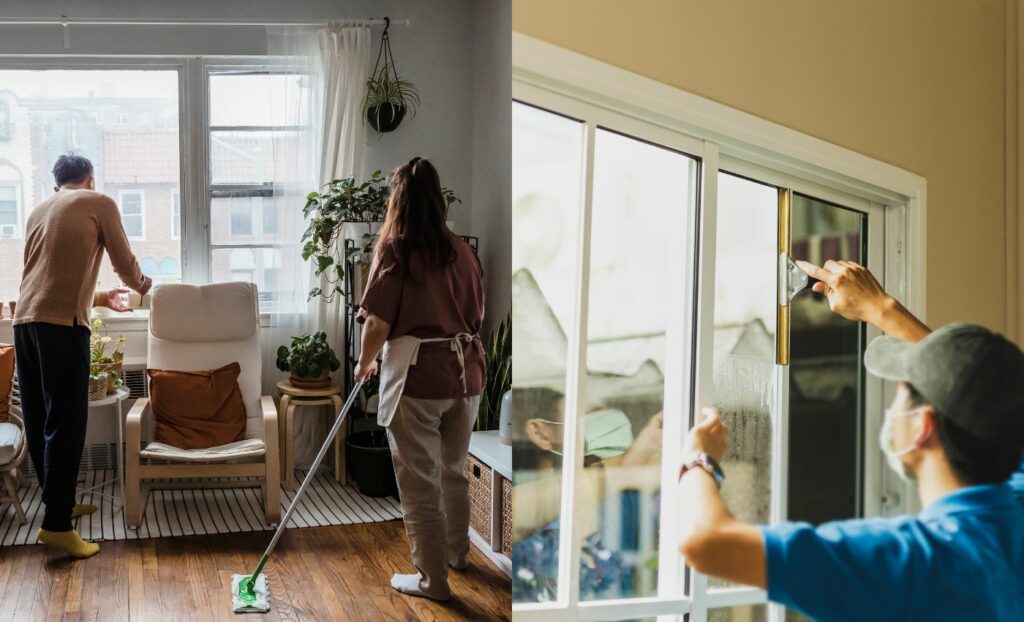 Standard home cleaning services VS Deep cleaning services
Focus on detail is the primary difference between deep cleaning and standard home cleaning services. Each home has a different frequency for deep cleanings and regular cleanings. Every third month or so, as a new season begins, many homeowners thoroughly clean their homes. Never let a year go by without performing a thorough cleaning of your home. To minimize health risks in your home, you should ideally deep clean once every month to stop germs and mold from forming in obscure locations.
On the other hand, standard home cleaning services are less expensive and ought to suffice to keep your home clean. Regular cleaning by professionals could extend the amount of time between deep cleanings without the presence of dust if they visit your home frequently.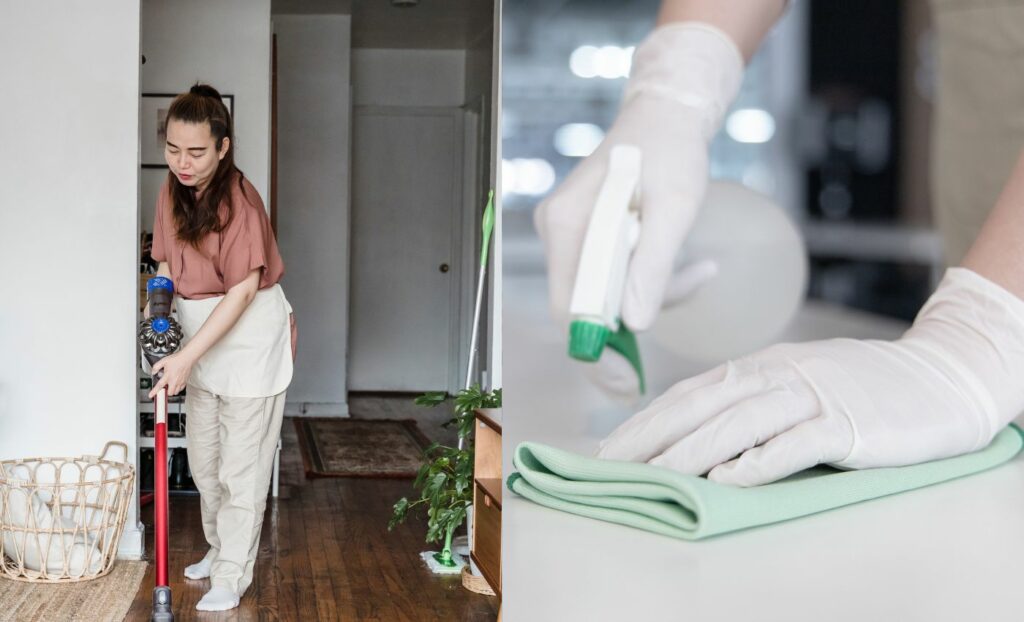 What do Standard Home Cleaning Services include?
Keeping up on standard home cleaning services helps make deep cleaning go easier. A standard house cleaning, often referred to as a basic cleaning or a regular cleaning, entails all the chores you should perform on a regular basis to maintain your home clean and orderly.
In order to maintain your home guest-ready in between these heavy cleanings, for instance, put things away, clean up spills, and keep up with pet messes.
If you're still unclear about how frequently you should clean your house, aiming for once a week will help maintain it inviting and fresh. Remember that you don't have to dedicate one day each week to cleaning; you may divide these jobs up and complete a little bit each day.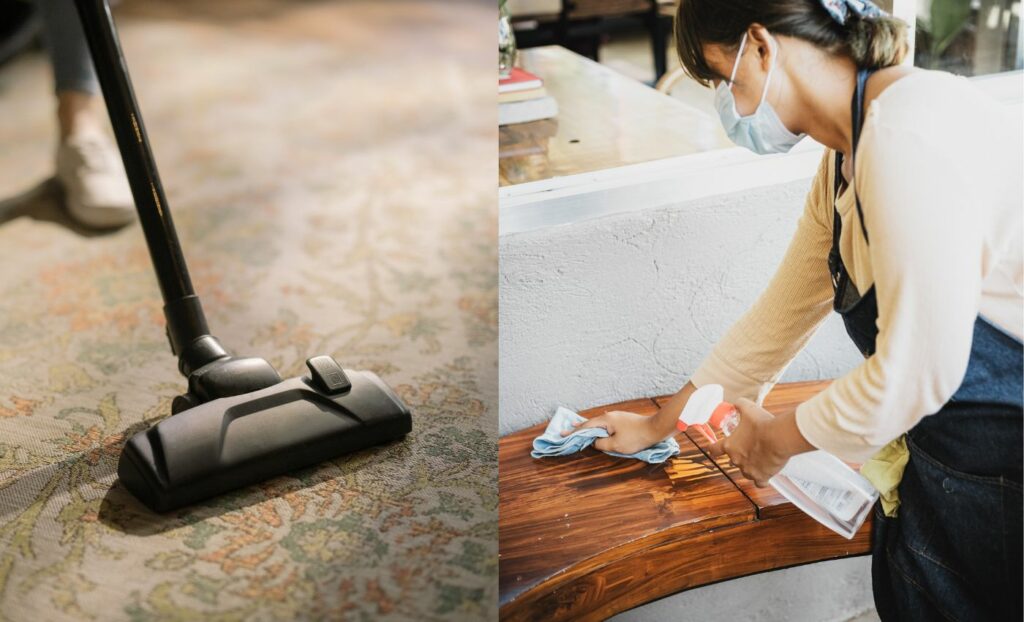 What do standard home cleaning services include?
The duties performed by regular housekeeping services or by you to maintain the cleanliness of your home are included in standard housekeeping. Although specifics will vary depending on the cleaning provider, the majority or all of the following are typically included in a professional standard cleaning:
Vacuuming, sweeping, and wiping the floor
Dusting of surfaces in the living room, bedroom, hallway, doorframes, and vents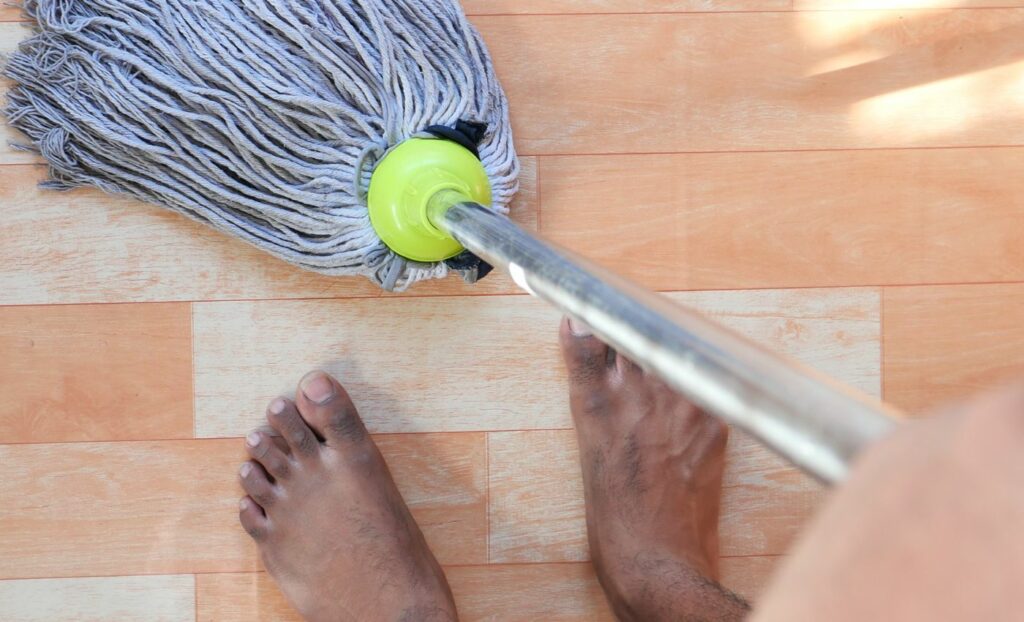 What Do Housekeepers Do In Standard Home Cleaning Services?
Have your expert house cleaners visit frequently if you wish to hire a cleaning service. This aids in keeping the house tidy. One of the major advantages of using professional cleaning services is that they will reach areas that are frequently missed.
Above all things, you should demand thoroughness and attention to detail from your housekeeper. They are doing a service for you, thus their diligence should allow you to take pleasure in your spotless home. The top cleaning companies are dependable and complete the work correctly the first time!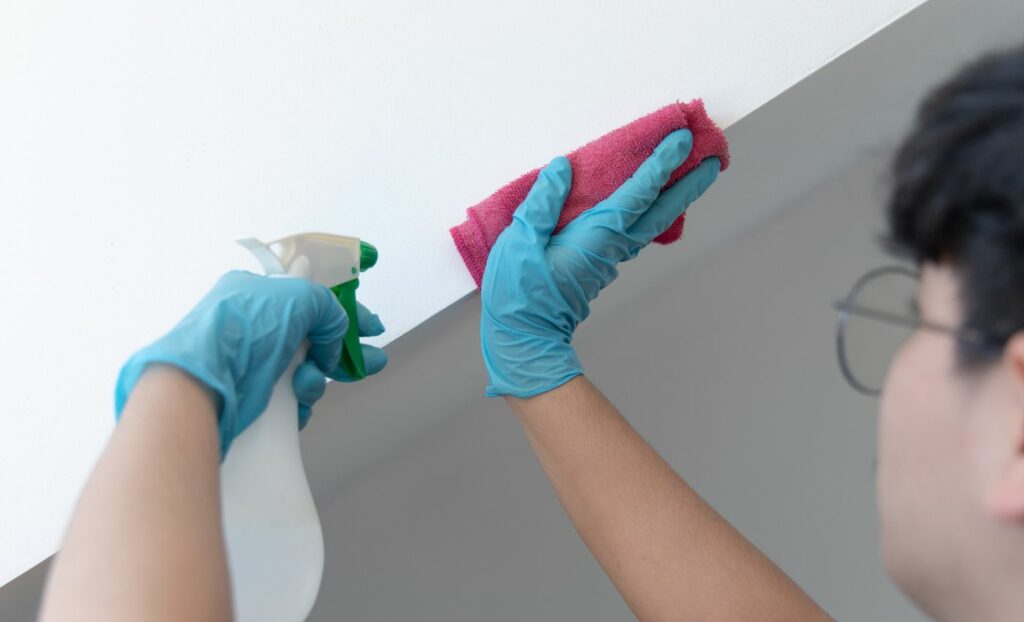 What do deep cleaning services include?
When the weather gets warmer, do you ever feel the temptation to throw open the windows and remove the dust and grime that has accumulated over the winter? That is thorough cleaning. You only need to perform a thorough cleaning of your home two or three times every year. Alternatively, you can complete each deep-cleaning activity over the course of a few weeks, depending on your schedule.
Deep cleaning is taking care of all the nooks and crannies where dirt, filth, and other detritus have been slowly but surely accumulating throughout daily life. These are areas that accumulate dirt too gradually or are too remote to require weekly maintenance.
A deep cleaning service often entails all the duties of standard home cleaning services in addition to the duties needed to more thoroughly spruce up and freshen every area of the home.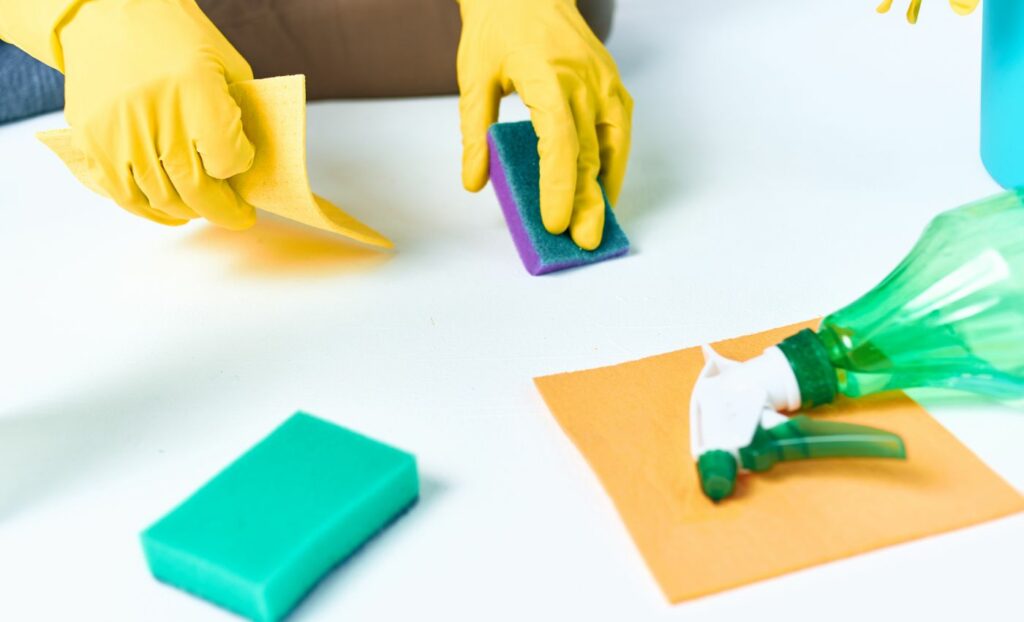 What are deep cleaning tasks?
Make sure you complete all or most of the following steps to ensure that you're making the most of your thorough cleaning experience:
Removing soap scum from bathroom and kitchen surfaces
Scrubbing tiles and grout
Cleaning the areas behind and beneath appliances
Dusting and cleaning baseboards
Dusting the tops of shelves, furniture and fan blades
Fully cleaning and washing both sides of all doors
Vacuuming and cleaning furniture
Wiping down picture frames and other knick-knacks
Cleaning mirrors top-to-bottom
Hand-washing light fixtures
Dusting and washing blinds and shutters
Vacuuming and washing all floors, including inside closets
Thoroughly vacuuming all carpet crevices
If you ask, certain cleaning firms will complete extra jobs during deep cleaning, such as washing the walls. Remember that there probably will be an extra charge for this.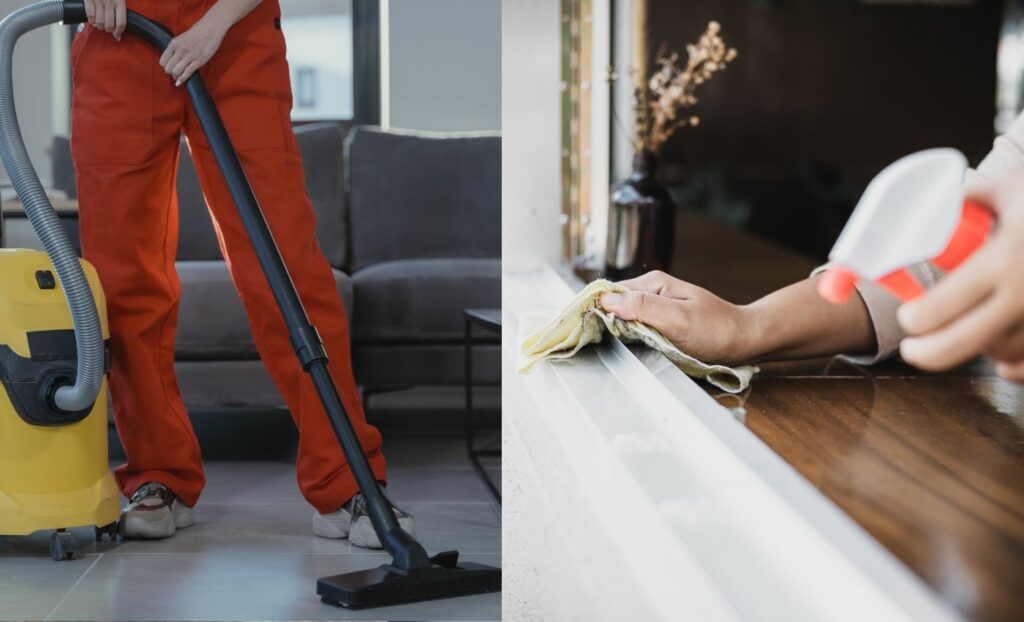 How to Get Your House Ready for a Cleaning Service
Many clients may have anxiety when bringing a cleaner into their house. Some people are concerned that domestic cleaners will find their cleaning practices repulsive or that their filthy homes will be too much for them.
That is untrue, we can assure you of that! In actuality, you shouldn't stress about cleaning before a regular cleaning service.
However, there are a few things you can do to aid in preparing your house. Picking up toys, books, clothing, and other clutter from the floor is a part of this. Also, clean dishes from sinks and countertops so that kids have better access to surfaces.
Make sure to let the cleaning know if you have any unique requests or places that need extra care. In order to provide a professional cleaner access to every area of your home that needs cleaning, be sure to secure pets.
Keep in mind that there can be extra fees for some services or extra cleaning. If you have any unique demands, be sure to discuss them beforehand and find out the cost to avoid any unpleasant surprises afterwards.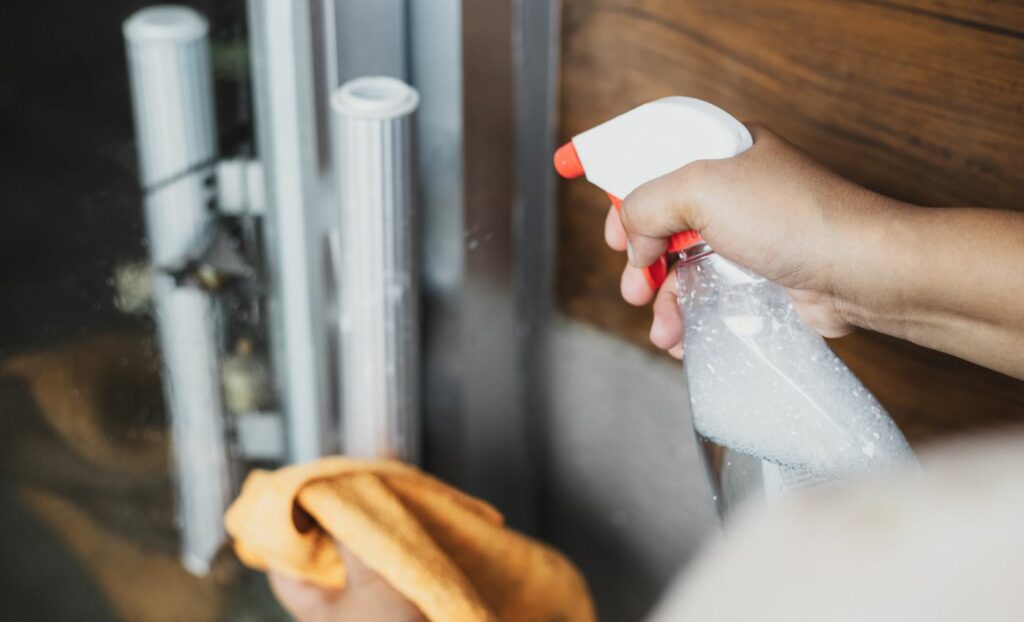 How to Hire a Cleaning Company
Make sure you've thoroughly screened any cleaning services you're considering hiring. They will regularly be in your house, after all. Make sure you feel at ease and confident with their performance in your home.
Always look into someone's reputation and references. Request recommendations from friends and acquaintances, or look up evaluations on the Better Business Bureau or another review website.
It can be awkward to ask many questions, but it's crucial to have the information you require before hiring someone. Find out how much it will cost, whether it is available, and how long it will take to clean your house. This enables you to make advance plans.
Finally, look at their insurance status. In addition to covering you in case of injury, this should cover your property in case of damage. Again, your cleaner will be in your house, and both of you are protected by this.
Ready to hire Standard Home Cleaning Services?
When you decide to hire a professional cleaning, it can provide you and your family a lot of peace of mind. You'll spend less time on the important duties that need to be completed, which will benefit your health and the cleanliness of your home.
We understand it's not easy to maintain discipline due to your busy work schedule, or just simply because you want to have some time for yourself.
If this is your case, we recommend our standard cleaning service for you. With our service, you won't need to worry about house cleaning anymore and can simply use your time for other things you prefer.We not only provide cleaning services but also helpful tips for making your space dust-free!
If you want to check our availability and pricing, please check here.
We can assist you if you're prepared to hire a home cleaning service. To learn how our business can currently satisfy your demands, get in touch with us.