You deserve a brand-new beginning at your new house. But who has the time or energy to consider cleaning up after dealing with the process of choosing a new home, sorting through all of your possessions, packing and cleaning your previous home, and hiring a moving company? Instead, let cleaning specialists in Sparkling and Beyond handle your move-in cleaning service so you can settle into your new home more quickly.
What's included in move in cleaning service?
Professional Cleaning team can take care of your move-in cleaning while you're busy finishing up the packing at your old home. Add "Call Sparkling and Beyond" to your move-in checklist since the greatest time to clean your new house is while it's empty. Our move-in cleaning service is tailored to your requirements and price range, so you may choose what you require, such as:
Sweep and vacuum each floor
Clean the baseboards
Floor care
Window washing
Shower and bathtub cleaning
Scrub the toilets
Clean countertops and sinks
Pristine kitchenware
Clean everything (for example your door frame, the insides of drawers and cabinets if requested…)
For more detail, here is our Pre-move-in cleaning checklist:
Cleaning living room before moving in
Clean external lamps and ceiling fans.
Remove any dust.
Clean each window.
Mop and vacuum the floors.
Bedrooms
Dust and clean all outside lighting and fans in the bedrooms.
Cabinets and drawers should all be dusted and cleaned.
Mop and vacuum the floors. Get rid of the trash.
Bathrooms
Remove all debris.
Window cleaning.
Clean the door and mirror. Clean tile.
Clean the shower, bathtub, sinks, and faucets.
Clean all cabinets both inside and out.
Mop and vacuum the floors.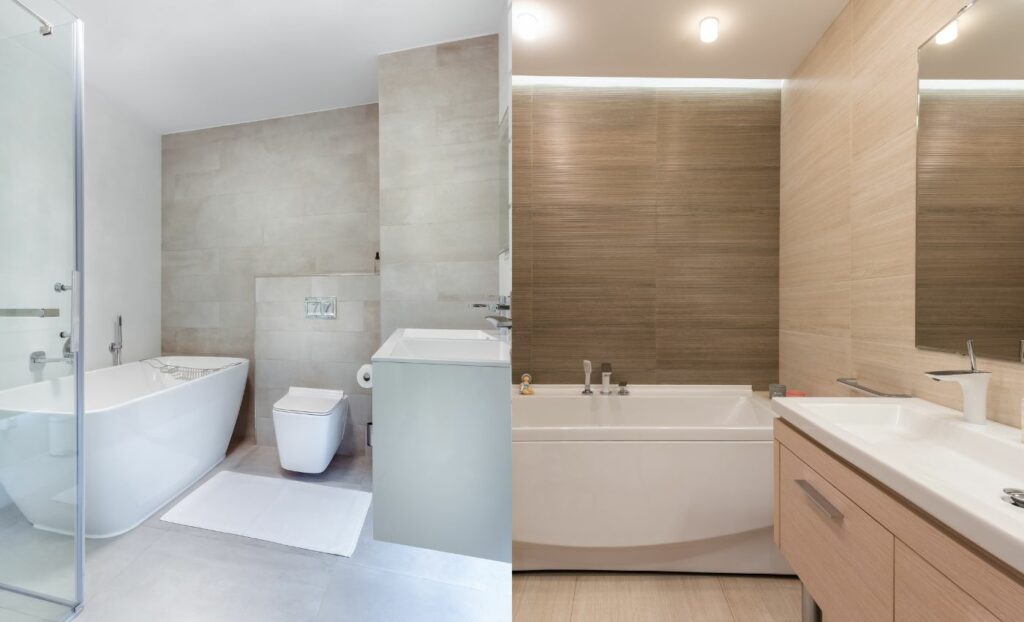 Cleaning kitchen before moving in
Clean and dust all outside lamps in the kitchen.
Keep sinks and cabinets both inside and out clean.
Clean all surfaces, including tables and countertops.
Mop and vacuum the floors.
After a move-in cleaning by one of our teams, your new property will be spotless in every nook and cranny. Contact us as you prepare to move, and we'll explain how Sparkling and Beyond can make your new home move-in clean.
Benefits of getting move-in cleaning service
While you have carefully planned out every aspect of your move, you may have overlooked the need to clean your new house during the first few hours or even days before unpacking.
In the following paragraphs, learn how hiring move-in cleaning services can help you save time and keep your sanity as you get ready to move into a new house.
Convenience
A move-in cleaning service can take care of all the cleaning tasks for you, so you can focus on unpacking and settling into your new home.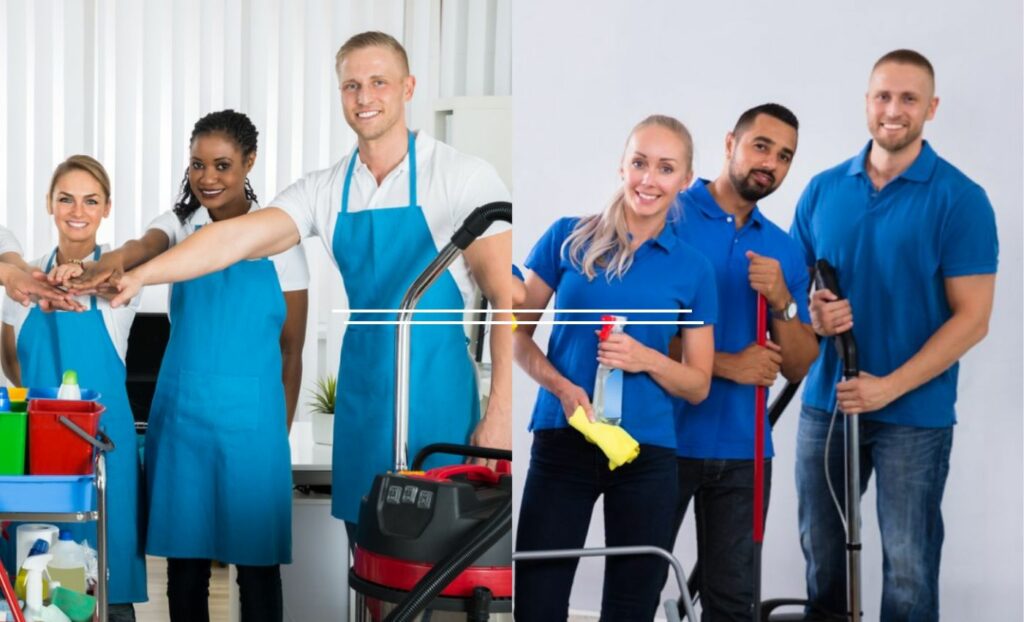 It reduces the risk of an allergy attack
Hiring a move-in cleaning service can help you eliminate allergens that might trigger an attack if you or someone in your family has allergies. A professional cleaning service can remove dust and other allergies from your new home by using HEPA-approved vacuums and other tools. It is crucial to clean the house thoroughly because allergens that are invisible to the naked eye can still cause issues.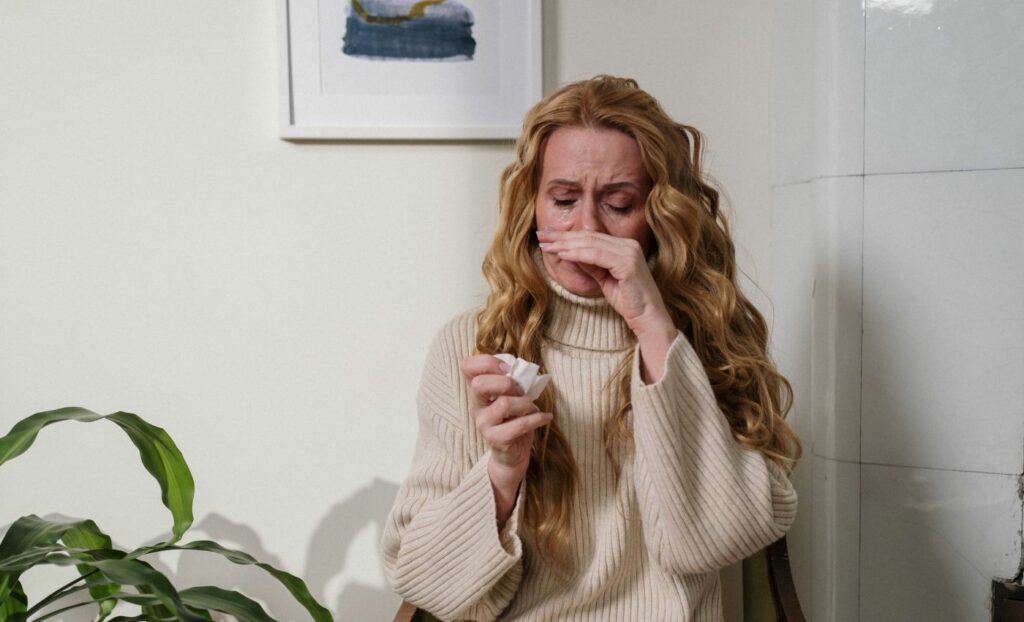 Your apartment will be unquestionably extremely clean
Many landlords rely on the tenants to tidy the place up after they leave. You might want to engage a professional maid cleaning service to thoroughly prepare your new house if you don't believe the previous residents cleaned it before they left.
Save your time
You won't have to waste time cleaning the new apartment when you use expert cleaning services in Ann Arbor, Novi, Detroit, and the surrounding area of Detroit. So that you can concentrate on unpacking and settling into your new space, the move-in cleaners can ensure your new home is immaculate.
Hiring a move-in cleaning service can save you time and effort. Rather than spending hours cleaning and scrubbing your new home, you can let the professionals handle it and focus on other tasks.
Related: 10 Benefits of Hiring Move-in Cleaning service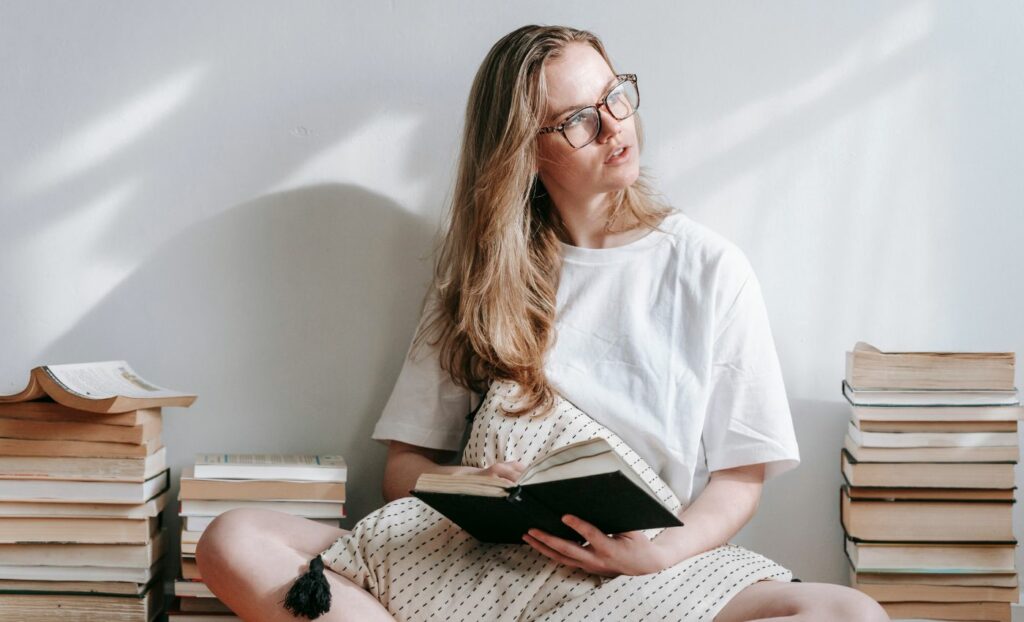 Why choose move-in cleaning service in Sparkling and Beyond
High-quality move-in cleaning services
Sparkling and Beyond is a professional cleaning company that offers high-quality move-in cleaning services to businesses and houses. Our team of trained and experienced cleaners is dedicated to delivering exceptional service and ensuring that all our clients' properties are thoroughly cleaned and well-maintained.
A wide range of move-in cleaning services
We offer various move-in cleaning services, including general cleaning, floor care, and window washing.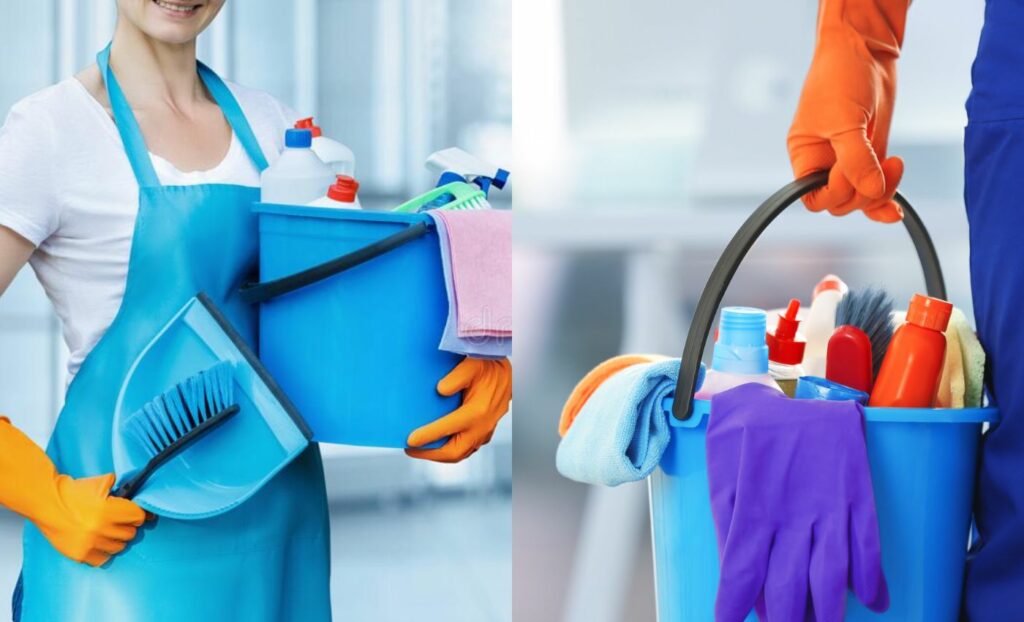 Sparkling and Beyond use eco-friendly cleaning products
We use eco-friendly cleaning products and follow best practices to ensure all surfaces are thoroughly cleaned and sanitized.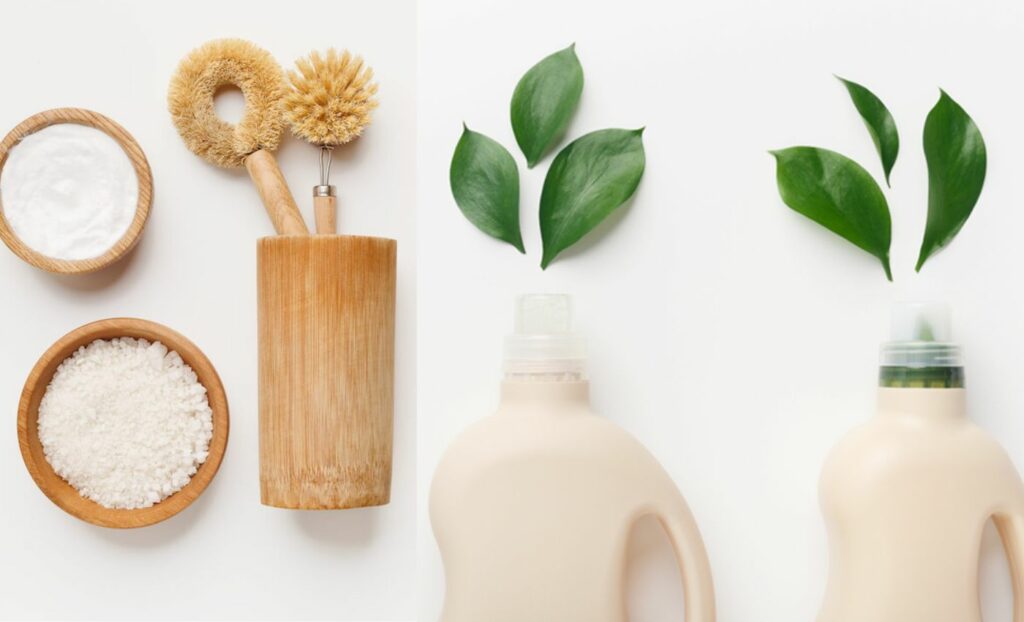 Our move-in cleaning service meets your expectations
We are committed to customer satisfaction and work with each client to tailor their move-in cleaning services to meet their specific needs and schedule.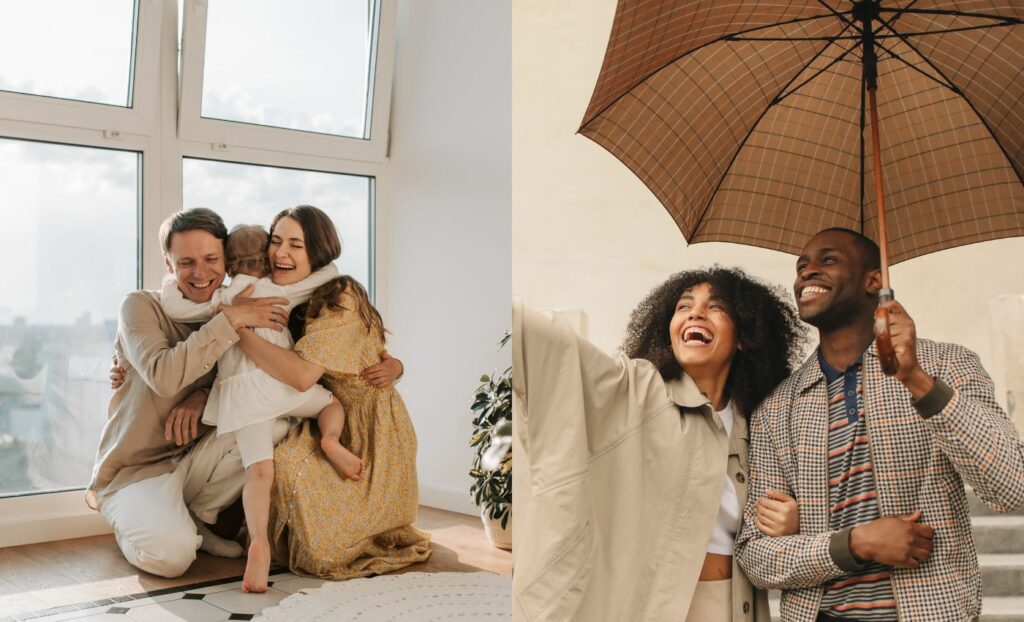 Frequently Asked Questions about the move in cleaning service
Should I deep clean a new house?
In general, it's a good idea to thoroughly clean a new home before moving in, especially if it hasn't been cleaned recently or if you're unsure of the house's cleaning history. Cleaning the house before moving in will assist in getting rid of any filth, dust, and germs that may have developed there, making the home cleaner and healthier to live in. Deep cleaning the house can also help it feel more like your home and perhaps help you feel less stressed as you start your new life there.
How much does it cost to move in a cleaning service?
The price for Sparkling and Beyond's move-in cleaning services for homes and businesses in Hayward, California might change based on a variety of variables, including the size of the property, its condition, and the required activities. Here are some typical elements that can influence the price of move-in cleaning: the size of the property, the state of the property, the number of tasks required…
What other residential cleaning services do Sparkling and Beyond provide?
When you've settled down and moved in, life can soon get back to normal. We can assist you with these services and more, whether you desire a clean home all the time or need help catching up on housework:
Carpet cleaning: decluttering your carpet is one of the most difficult tasks when it comes to home cleaning. Let our professional team handle it for you so you can save your time!
Apartment cleaning services: to further enhance the convenience of apartment and condo living.
Deep cleaning: Deep cleaning can help to remove dust, dirt, and other contaminants that can accumulate over time.
Standard cleaning: is tailored to your schedule so you may take advantage of a clean home more frequently.
Move out cleaning: not only assist you when you move in, we also help you when you move out. We know that when you are in the midst of the stress of moving, the last thing anyone wants to do is a move out cleaning.
You deserve the flexibility and expertise of Sparkling and Beyond's personalized cleaning services when moving or needing help around the house.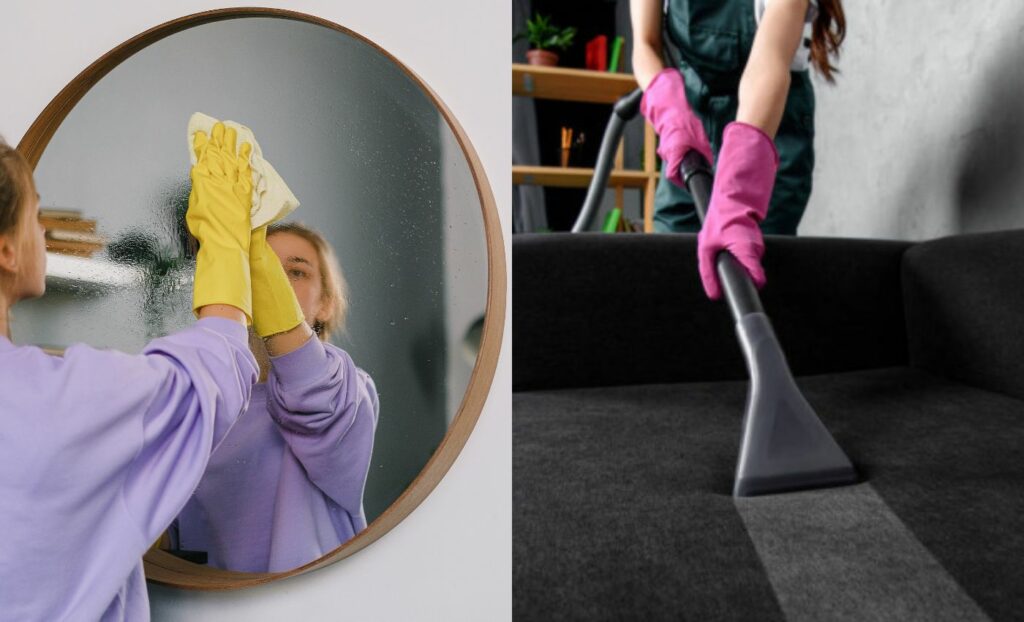 Conclusion
Moving is undeniably a challenging and exhausting process. Not only is moving stressful, it is also time-consuming. Hiring move in cleaning service can ease your burden.
Schedule your move in cleaning service today!
If you're moving in , you have a lot on your plate. Hiring one of our specialized crews to clean your property can save spending hours or even days cleaning. You can be confident that we know what we're doing and that your area is safe. We utilize ecologically friendly cleaning materials, have the correct equipment to clean any surface, and are fully trained and insured. 
Sparkling and Beyond approaches every task with enthusiasm and experience to ensure every client is happy, whether it be move-out cleanings, new home cleanings, a la carte services, regular cleanings, or something else.
Since my major in university is Marketing, I always grasp the chance to improve my skills to become an all-rounded Marketer in the future. This job, to some extent, has brought me a lot of knowledge about multiple areas, which will be beneficial to my study career. In my free time, I'm into reading and watching classic movies. My favorite genre of all time is romantic comedy.