The last stage before a construction project is finished is a comprehensive inspection of the job site to make sure everything is tidy, safe, and put away. Post-Construction Cleaning can be difficult. Your home or business space is now ready after months of development, but it is still covered with dust and debris. We've compiled the most comprehensive post-construction cleaning checklist to assist you in completing this daunting task. With the help of this guide, you'll know exactly what has to be done and how to execute it successfully.
What is A Post Construction Cleaning Checklist?
A thorough document that categorizes the many sections of a jobsite for cleaning is a post-construction cleaning checklist. It enables personnel to inspect each area and note any cleanup jobs that must be done before the project can be deemed finished.
Getting Started for Post-Construction Cleaning
It's essential to evaluate the situation before beginning cleaning with the aid of a post-construction cleaning checklist. Make a note of any spots that require additional care as you walk the area. Determine any potential dangers, such as exposed nails or jagged edges. Before cleaning any light fixtures or electrical outlets, make sure they function properly.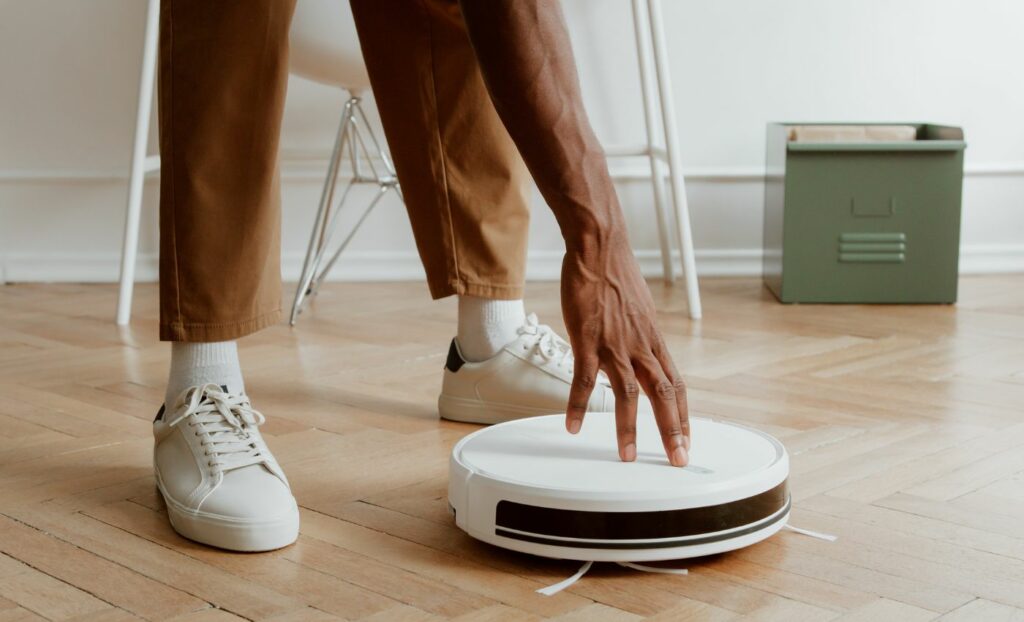 Areas for Post-Construction Cleaning
A post-construction cleaning checklist should include cleaning the space's various components. These territories consist of:
Floors: Vacuum or sweep debris away, then clean the surface with a mild detergent solution.
Walls: Use a soft-bristled brush or a vacuum cleaner attachment to remove dust or debris. Wipe down the walls with a damp cloth to remove any last bits of filth.
Ceilings: Dust or cobwebs can be removed with a duster or vacuum attachment.
Windows: Use a squeegee or microfiber cloth and a window cleaner solution to clean the windows.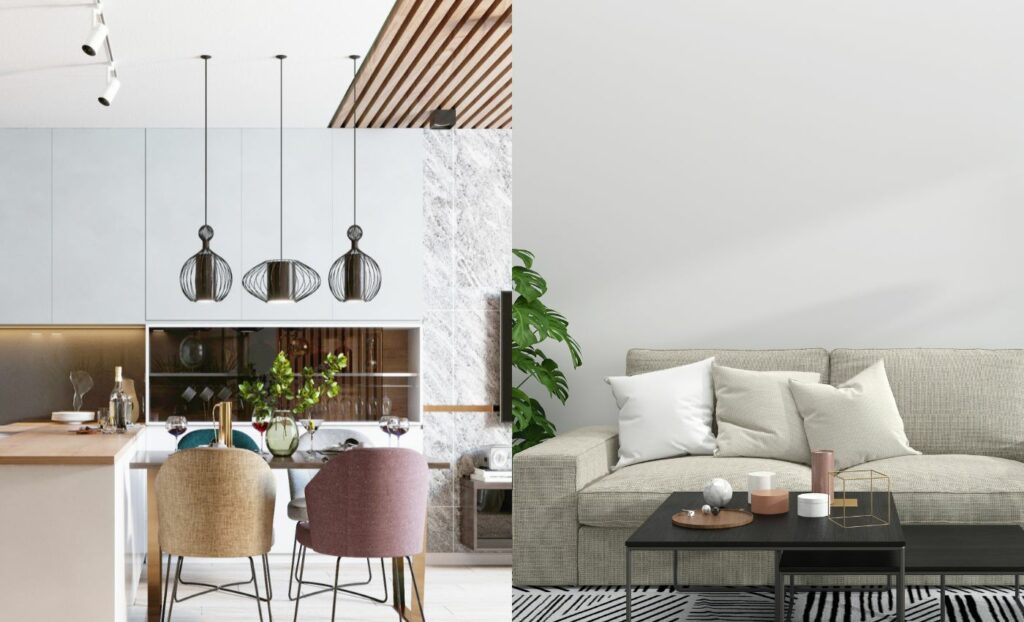 Issues you should notice in Post-construction cleaning
Dust in Post-Construction Cleaning
One of the most frequent problems in post-construction cleaning is dust. Every surface, including the floors, walls, and ceilings, collects dust. To remove dust effectively, use a microfiber cloth or a vacuum with a HEPA filter. Avoid using feather dusters since they spread dust.
Debris in Post-Construction Cleaning
Another frequent problem in post-construction cleanup is debris. This includes leftover nails, sawdust, and wood chips from construction projects. Any debris should be swept up with a b and dustpan before being put in a rubbish bag for disposal.
Paint in Post-Construction Cleaning
When cleaning up after construction, painting can be a complex problem. Use a putty knife or scraper to remove any paint that has dropped onto the floor or the walls. Use rubbing alcohol or a paint removal solution to remove dried-on paint. To ensure they won't harm the surface, always test any chemical solutions on a discrete area first.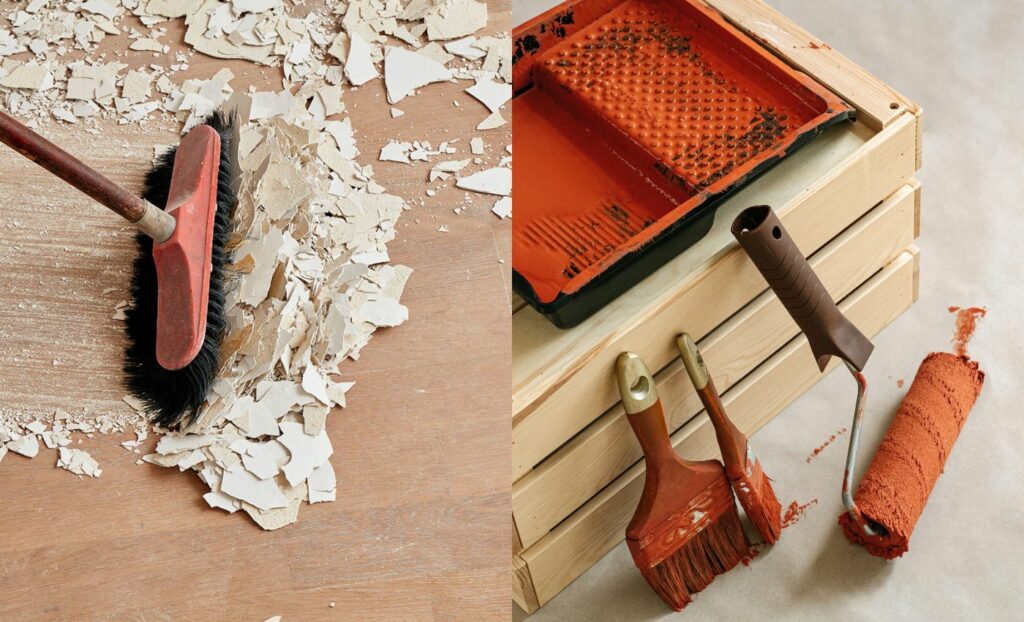 Specify specific premises in Post-Construction Cleaning
Post-construction cleaning is crucial to ensure that your freshly constructed or renovated area is clean, safe, and ready for use. But, if you need assistance deciding where to begin, this chore may seem overwhelming. We've created the ultimate post-renovation cleaning checklist with tips on cleaning various places and surfaces to assist you.
Post-Construction Cleaning: Kitchen
The kitchen is one of the most crucial rooms to fully clean after construction. It includes all countertops, cabinets, and appliances. Surfaces should be cleaned with a light detergent before being rinsed with water. Exhaust fans and range hoods should be cleaned regularly because they gather a lot of grease and dust.
Use mild detergent to clean the dishwasher, microwave, stove, and other appliances.
To clean the range hood and oven, use a degreaser.
Use a disinfecting cleaner to clean the cabinets and counters.
Use a non-abrasive cleanser to clean the sink and the faucet.
Remember to clean the tiles and backsplash behind the stove and sink.
Wipe down all fixtures and finishes.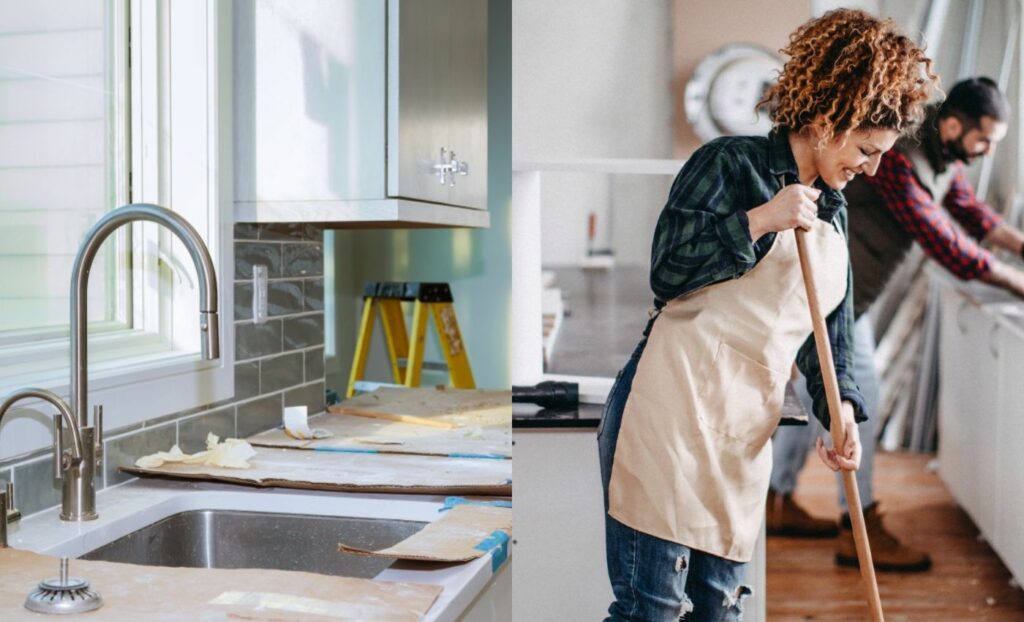 Another location that needs to be cleaned after construction is the bathroom. It has the bathtub, shower, sink, and toilet. To eliminate any bacteria or germs, use a disinfectant cleanser. Furthermore, dust and debris can collect in ventilation fans and exhaust vents, so clean these.
To clean the bath's toilet, bathtub, and shower door, use a disinfectant cleanser.
With a non-abrasive cleanser, clean the sink and the faucet.
Use glass cleaner on the windows and mirrors.
Do not forget to use a grout cleaner to clean the grout between the tiles.
Remember to keep an eye on the bathroom drain.
If you have bathroom rugs, remember to declutter them.
Clean your windows, baseboards, light fixtures, doorknobs and doorframes.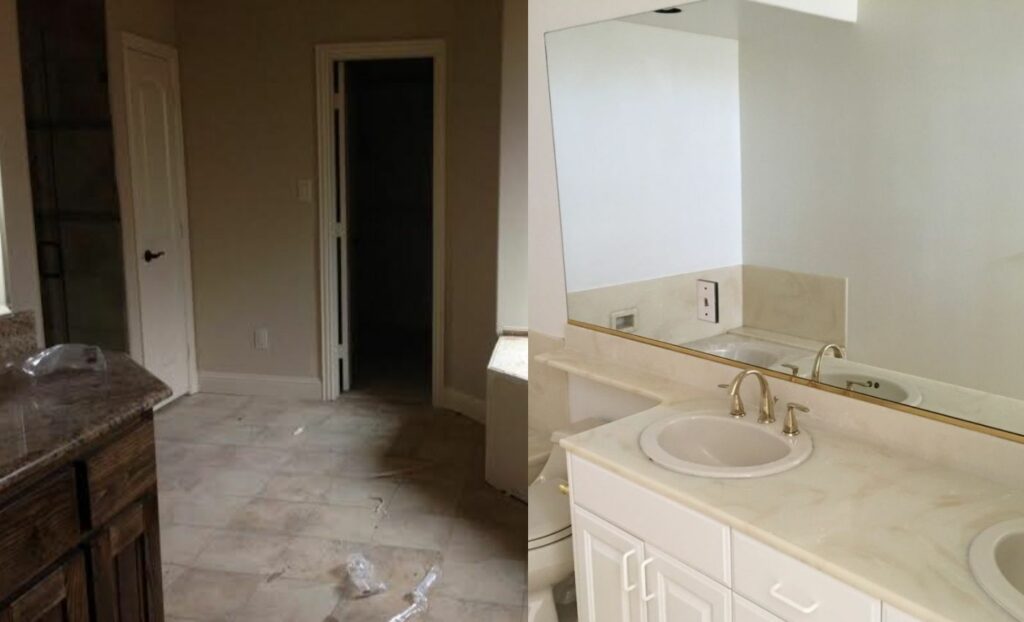 Post-Construction Cleaning: Living room
As you spend most of your time in the living, it is crucial to keep it thoroughly clean.
Start by clearing the space of any construction trash, such as nails, screws, and wood chips.
Remove dust on floors, walls, and ceilings with a vacuum cleaner that has a HEPA filter. Vacuum all of the corners, and carpets, and challenging-to-reach places.
Dry your carpets after cleaning.
Use a moist towel or microfiber cloth to clean surfaces including windowsills, shelves, and worktops.
Use a soft-bristled brush or vacuum cleaner attachment to clean any light fixtures and ceiling fans if necessary.
Don't forget to clean the air ducts and vents to ensure clean indoor air.
Make sure there is no evidence of paint drops on the floors or scuff marks on the walls.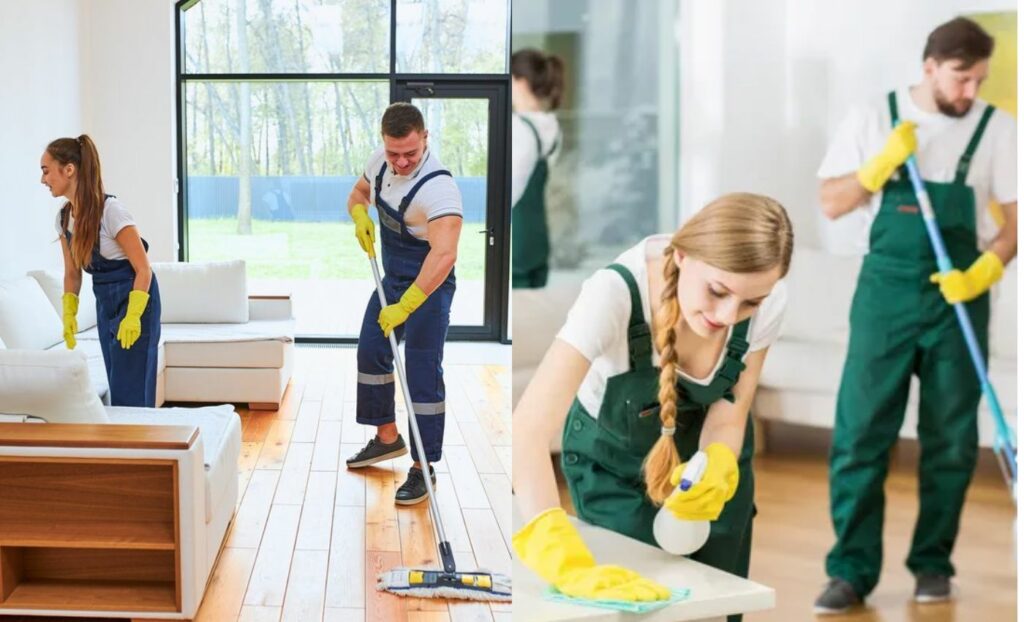 Post-Construction Cleaning: Bedroom
A tidy and complete bed requires the removal of rubbish, dusting light fittings, and thoroughly cleaning the floor, walls, and windows. When evaluating a bed area, some items to watch out for include the following:
Closet interior cleaning
Wash your matress
Cleaning the ceiling fans and light fittings
Cleaning the baseboards
Cleaning the built-in shelves
Cleaning the vents and grates
Painting hinges and removing it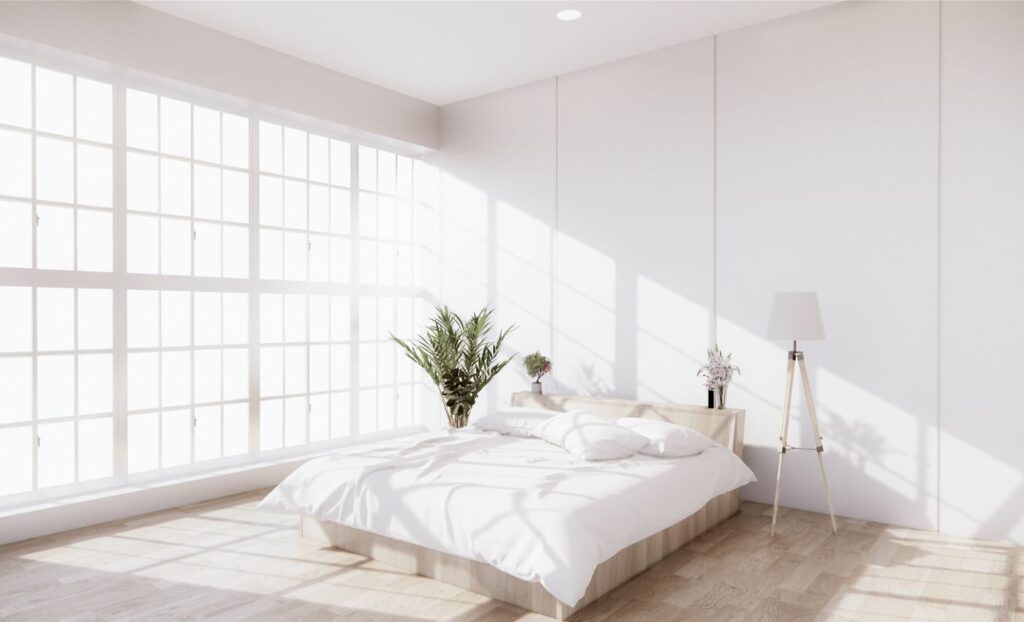 Post-Construction Cleaning: Outdoor Spaces/ Landscaping
Inspecting the property's exterior should be the last item on your post-construction cleaning checklist. This entails ensuring that any packing, tape, plastic, and other construction-related remnants are removed from the property and properly disposed of.
Take out all the garbage from the area.
Power wash or sweep the walkways.
Clean all patios, decks, and porches.
Neat mailbox and garage door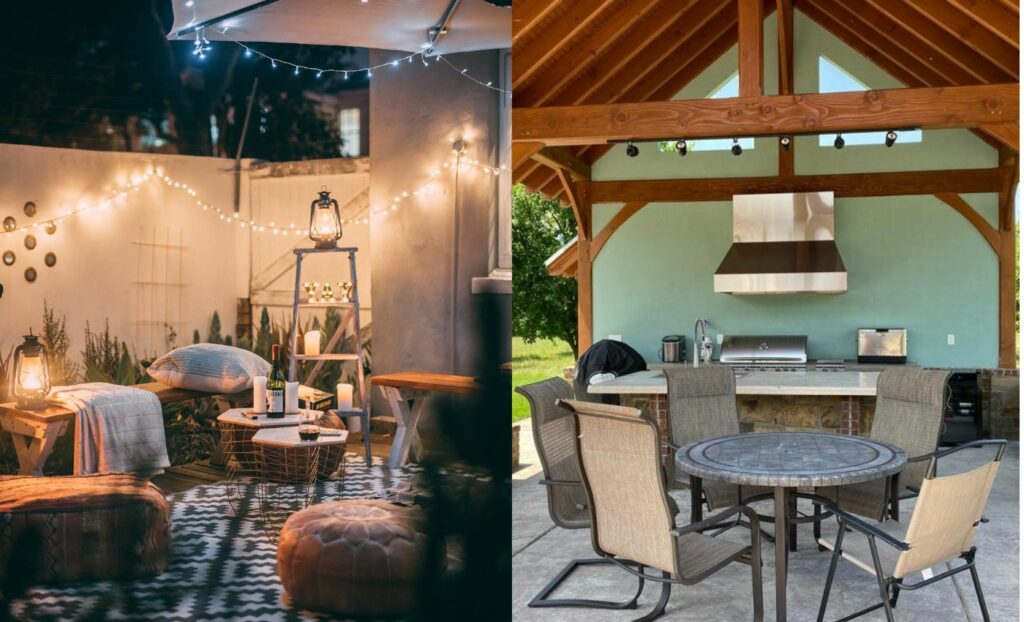 Conclusion
In conclusion, cleaning up after a building site can be difficult. Yet, you can complete the task quickly and effectively with the correct equipment, supplies, methods, and advice. To ensure your freshly constructed or renovated area is clean, secure, and ready for use, employ our comprehensive post-construction cleaning checklist.
If you've been looking for post-construction or post-renovation cleaning advice, this checklist is just what you need.
Do you want to hire a post-construction cleaning service? Contact Sparkling And Beyond now!
After following this post-construction cleaning checklist, you should have all the knowledge necessary to thoroughly clean the site.
However, you might also employ a cleaning service to help you with this process.
Contact Sparkling and Beyond right now if you're interested in having us assist you with your post-construction cleanup or post-construction cleaning service.
No area of your house or apartment will go uncleaned by our skilled local cleaning staff. We will improve the appearance of your place using cutting-edge methods and procedures.
In case you want to book our services, feel free to contact us today! Our experienced cleaning experts are waiting for you!
If you want to check our availability and pricing, please check here.