Obviously, the last thing most of us want to do when move to a new house is dealing with all the boxes and bits of pieces of moving. And nobody likes to deal with last-minute objections from a buyer who views the vacant area and feels they didn't get what they expected. So hiring move-out cleaning services is crucial to make sure that your house is ready for new tenants. Getting to know about the cost of move out cleaning services can help you find out what you can expect to pay.
Factors in Calculating The cost of Move-Out Cleaning Services
It is frequently believed that house size has the most influence on the cost of cleaning. The following variables have the most significant impact on pricing, but this is uncommon.
Kitchen
Since people cook in the kitchen, it takes time and effort. The kitchen requires the most cleaning time, and no other room receives the same attention to detail during the apartment handover. Kitchen appliances such as ovens, dishwasher, stove, cupboards, and drawers should be thoroughly cleaned as part of the standard kitchen move-out cleaning procedure. The filter needs to be changed and the interior of the extractor fan needs to be cleaned. The floor needs to be scrubbed, and if there are any metal fixtures, it's crucial that they have been completely descaled.
Professional move out cleaning services will be equipped with the tools needed to get rid of problematic and burnt-in stains.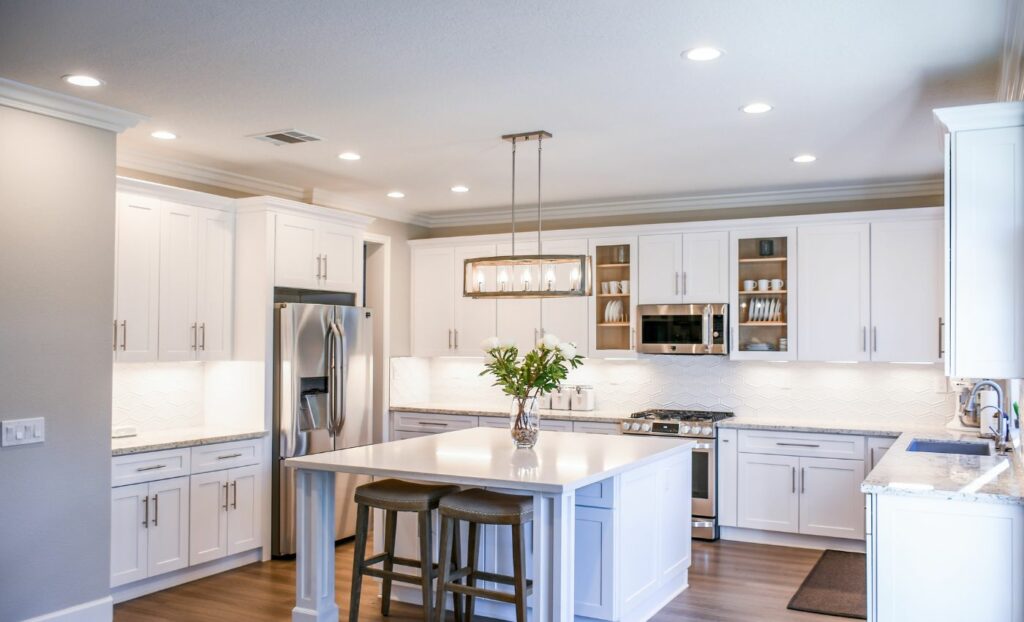 Bathroom
The bathroom also takes a long time to clean compared to other rooms. If your house has more bathrooms, tubs, and showers, it will cost more money. Lime is especially prone to build-up in sinks, taps, and bathrooms (shower, bathtub). Mold may develop in joints or corners of bathrooms because of increased humidity and poor air circulation. In order to ensure that everything has been cleaned thoroughly, the bathroom is therefore carefully inspected at the handover.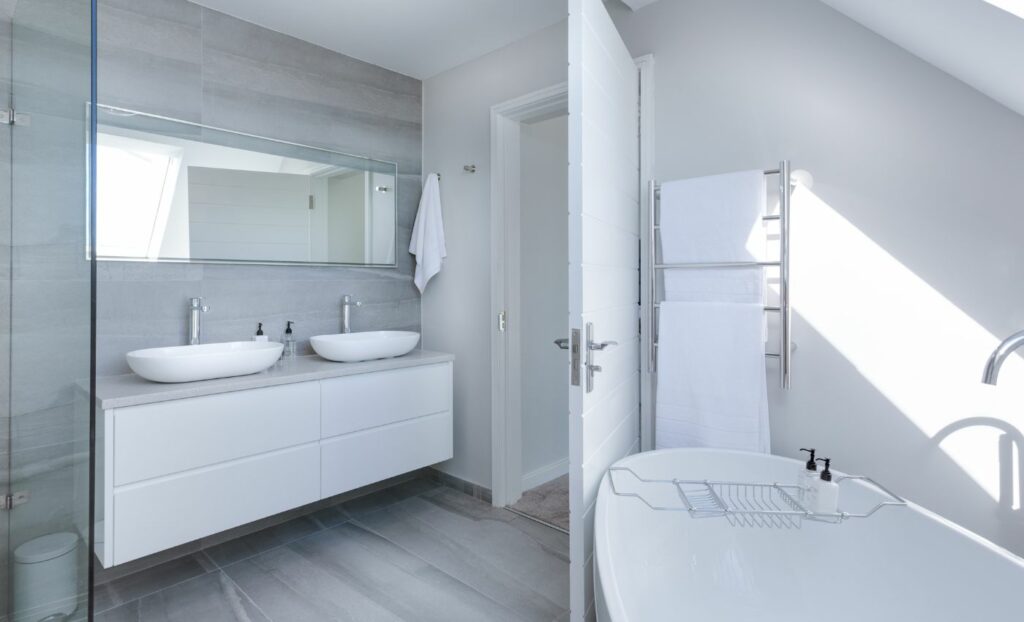 Windows
Many bothersome topics about window cleaning are popular among people. Windows must be spotlessly clean with no residue to be seen. Additionally, both the inside and outside of window frames need to be cleaned. Moreover, the space between the rubber gaskets and the window closing mechanisms needs to be vacuumed and cleaned. Finally, it is necessary to clean any discoloration on the window ledges.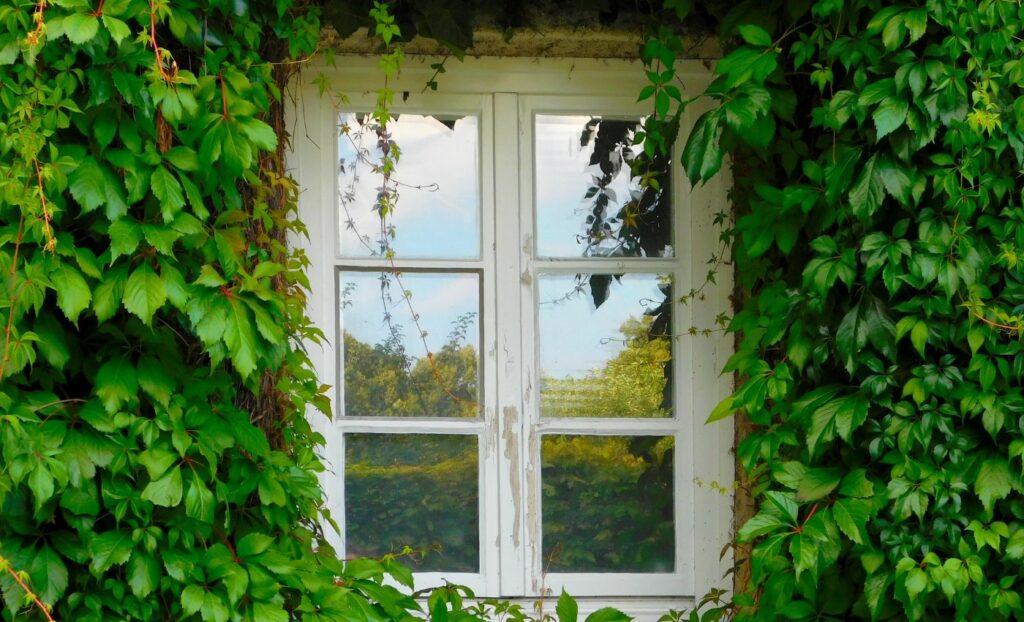 How much do move out cleaning services cost
House vs Apartment move out cleaning services
One of the most common factors that affect the cost of move out cleaning services are the amount of rooms. Since houses usually have bigger size and more room, it's obvious that it will take more money, effort and time to be cleaned thoroughly. Therefore, you will have to pay more when hiring move out cleaning services for a house. The base cleaning cost of house will fluctuate from $120 minimum to $420 maximum.
When it comes to apartment move out cleaning services cost, due to the smaller sizes, it often costs less to clean them. The number of bedrooms and bathrooms in the apartment may have an impact on the price. The smallest type of an apartment is studio which costs $90 to clean. Meanwhile a 3 bed, 2 bath apartment type costs $300.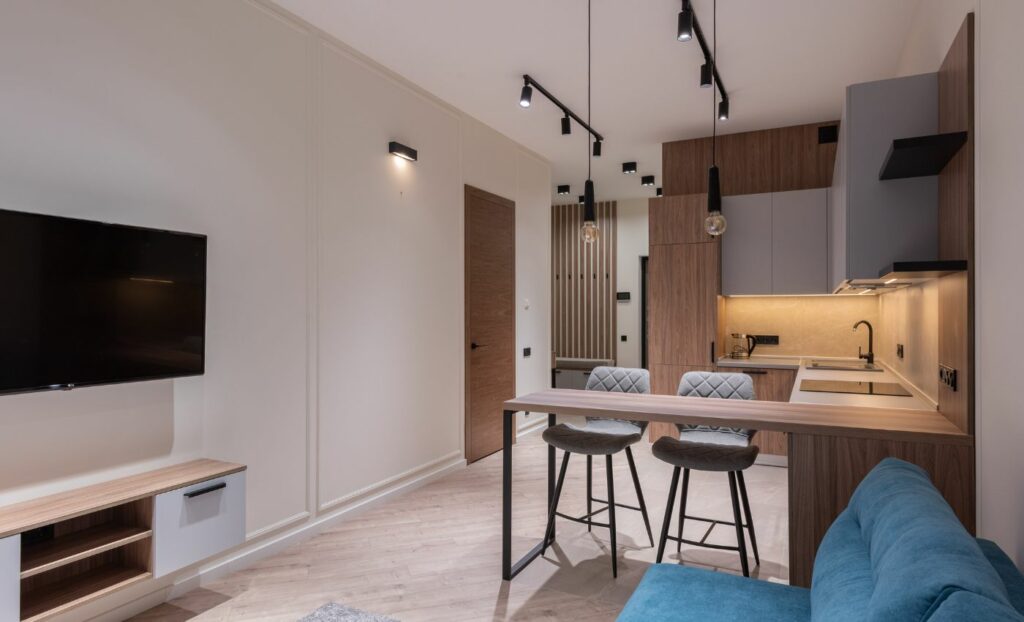 Living room move out cleaning services cost
Carpet cleaning cost
Vacuuming the carpet is typically included in a standard move-out cleaning. You could also want to steam and shampoo your carpet if it has seen better days. Professional carpet shampooing and steam cleaning often cost between $120 and $240.
Window cleaning cost
Given that windows are made of glass, washing them might seem like a simple operation, but achieving a streak-free shine requires a combination of the correct materials and tools as well as a lot of skill, particularly for windows that tilt in so that the exterior can be washed with ease. The price of the move-out cleaning services will increase by $80 to $300 if the windows are cleaned.
Cleaning every window thoroughly entails wiping down both the interior and exterior. Depending on how many windows and levels your property has, these prices might range from $80 to $300.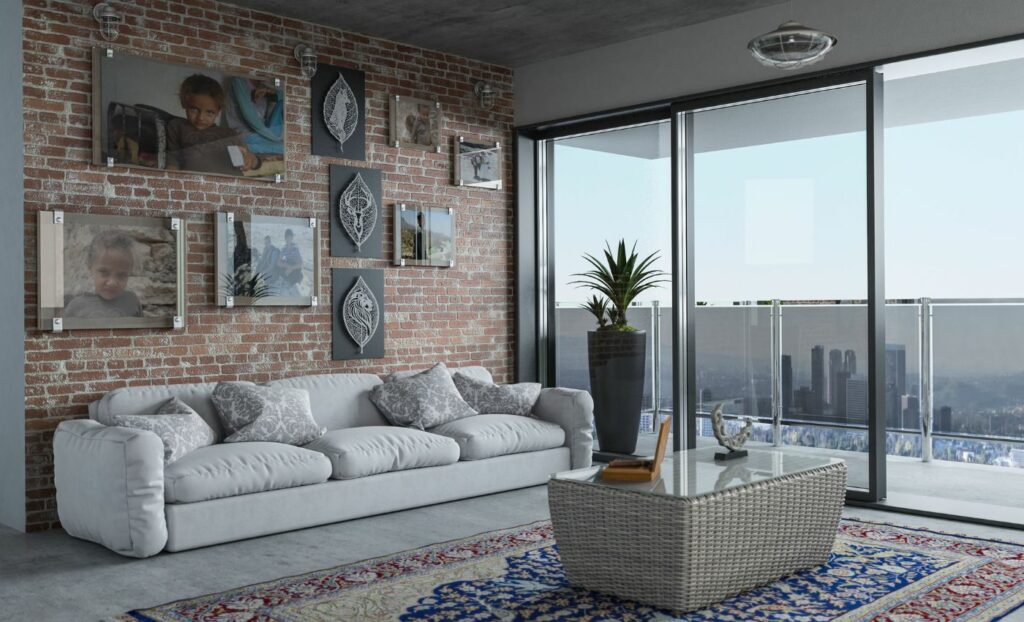 Floor cleaning cost
While sweeping and washing the floors are part of a typical move-out cleaning, hardwood flooring that hasn't been gleamed or buffed in a while may severely reduce the aesthetic look of a property. The price of polishing the hardwood floors will range from $100 to $300, while the exact amount will depend on the flooring's condition and square footage.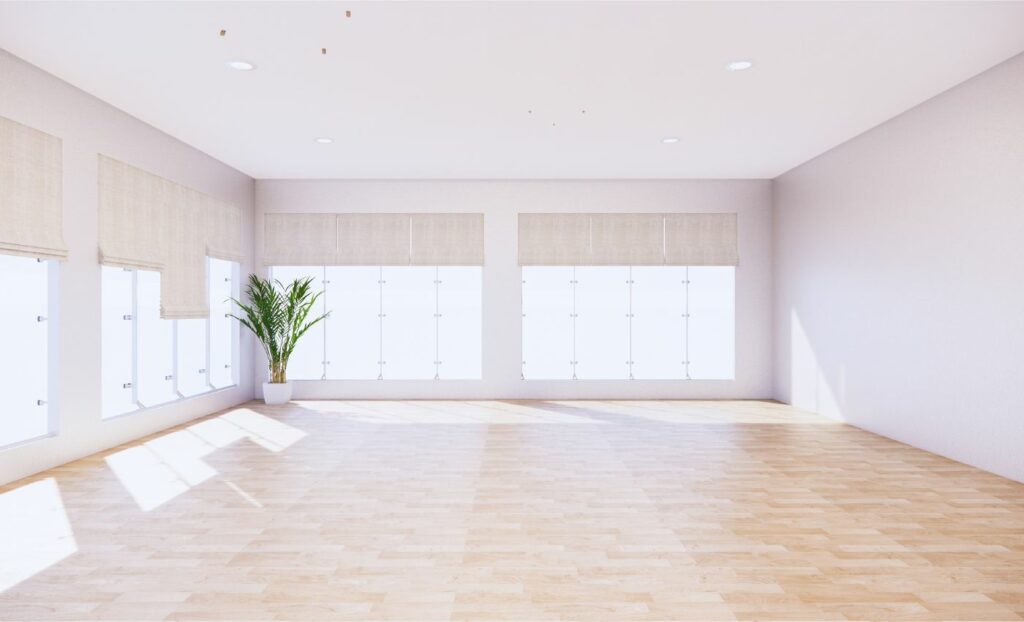 Bathroom move out cleaning services cost
Tile and Grout Cleaning Costs
Mold and mildew, sloughed skin cells, and soap scum can quickly accumulate in the grout between bathroom tiles, just like they can in other areas. Cleaning tile and grout will increase the cost of the cleaning service by between $100 and $200, but it's well worth it. It demands meticulous attention to detail, the correct brushes and cleaners, and a lot of close-up labor. Residents of a property may not notice the difference until the grout and tile are cleaned since dull tiles and darkening grout gradually appear over time. Cleaning the tile and grout will make the entire house more cheerful.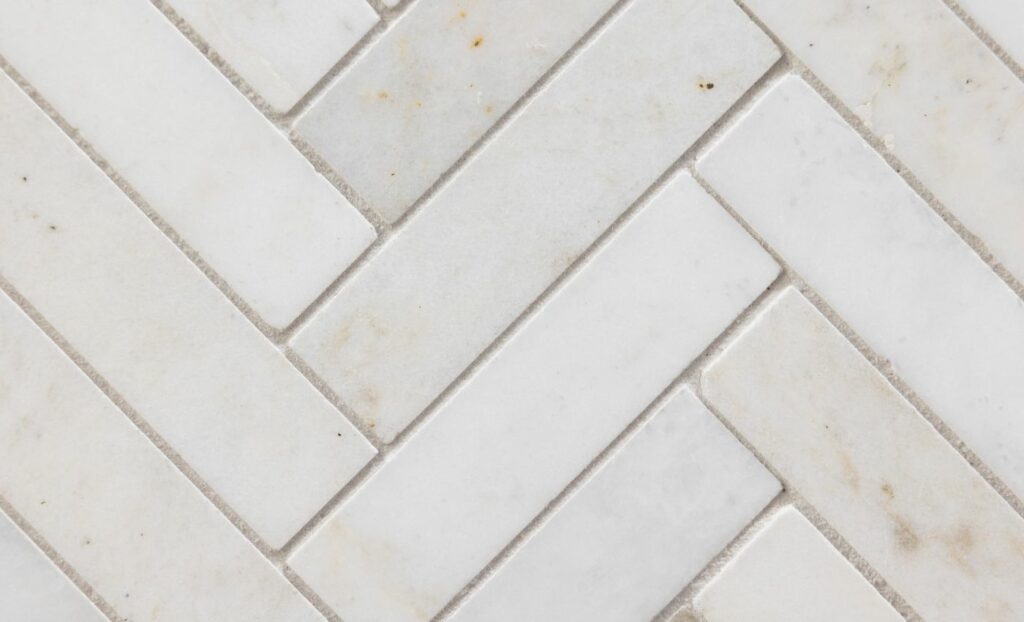 Kitchen move out cleaning cost
Kitchen appliances cleaning cost
The inside of your refrigerator, oven, or cabinets are frequently not scrubbed during basic move-out cleanings. These services can be added on for about $10 to $40 each service.
Special charges for move out cleaning services
You should prepare for some additional fees on your final bill if you need to have certain specialized cleaning procedures carried out in your home. These are extra cleaning tasks beyond the typical vacuuming, dusting, and floor cleaning.
Cleaning services like the following can be expected to cost more:
$120 for carpet cleaning
$80-$200 for window washing may not have windows on the outside.
Kitchen appliances including the stove, refrigerator, and microwave cost $40 each.
$180 to $400 for hardwood floor polishing.
$110 to $300 for cleaning tile and grout
Removal of trash and garbage costs $400.
You should find out in advance if your cleaning service offers unique goods like these. All of these cleaning services might or might not be covered by your cleaning company.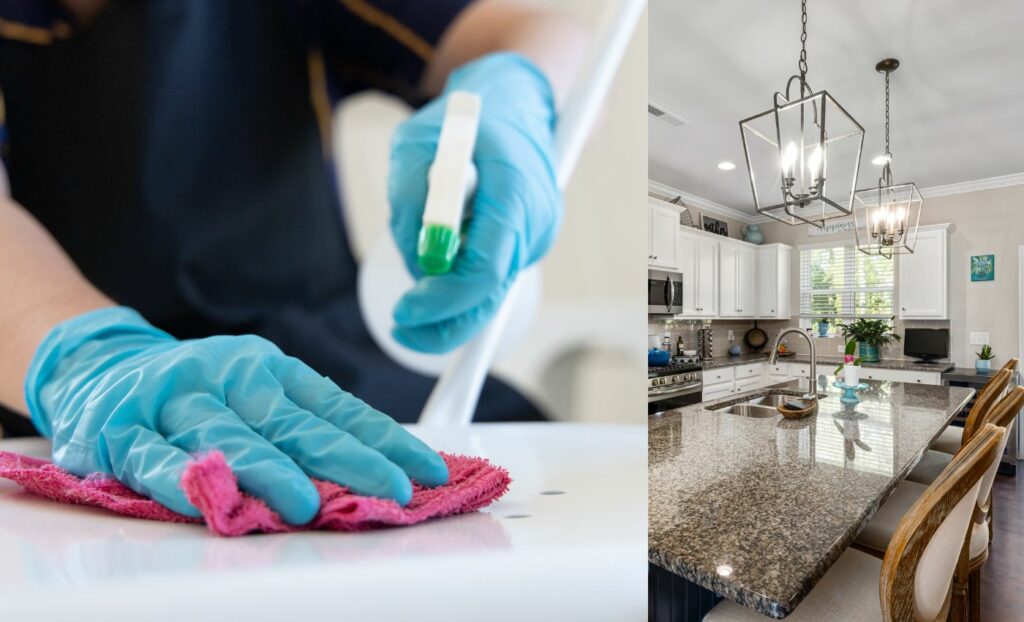 Wrap up
Making the best choice at the conclusion of your tenancy might be aided by calculating the typical cost of a move-out cleaning service. Make sure to plan ahead, make an approximate budget, and recruit experts by evaluating bids from at least three to four businesses. Depending on the property's size, condition, and other important aspects described in the article, the price may range from $200 to $1000.
Schedule Your Move Out Cleaning Today
When you move, you have a lot on your plate. Schedule immediately with Sparkling and Beyond professional teams to clean your property can save you hours or even days.
Not only provide reliable and affordable move in/move out cleaning service with customizable service packs, we also share many tested-and-true cleaning tips for your house and offices. With our eco-friendly cleaning supplies, the right products to clean any surface and fully trained and insured experts, you can be confident that your space is clean and safe.
Moving out cleanings, new home cleanings, a la carte services, routine cleanings, and so on, Sparkling and Beyond approaches each job with enthusiasm and experience to ensure that each customer is satisfied.